Automatic textile scissors
Automatic textile scissors
Description of the device
Equipment for unwinding, cutting and storing fabric. It is designed for cutting textile material from rolls and placing the cuttings on the lifting scissor platform. The device is automatic, after the roll is loaded into the device, the type of roll and the desired length of the cut are selected and the device works automatically.
Technical parameters of the machine
Role parameters:

Width: 800 – 2000 mm
Roll diameter: up to 1 500 mm

Cutting of materials from 100 g/m2 to 2500 g/m2
Material thicknesses 0.5 mm to 35 mm
Other equipment of the machine
Touchpad control
Cutting into sections and placing on a pallet
Measuring the unwound fabric from the roll
Measurement of the fabric on the pallet
Inserting cutting recipes
Software calibration of cutting conditions
Export of data to superior in-house systems
The division system:
Disc cutter
Hydraulic scissors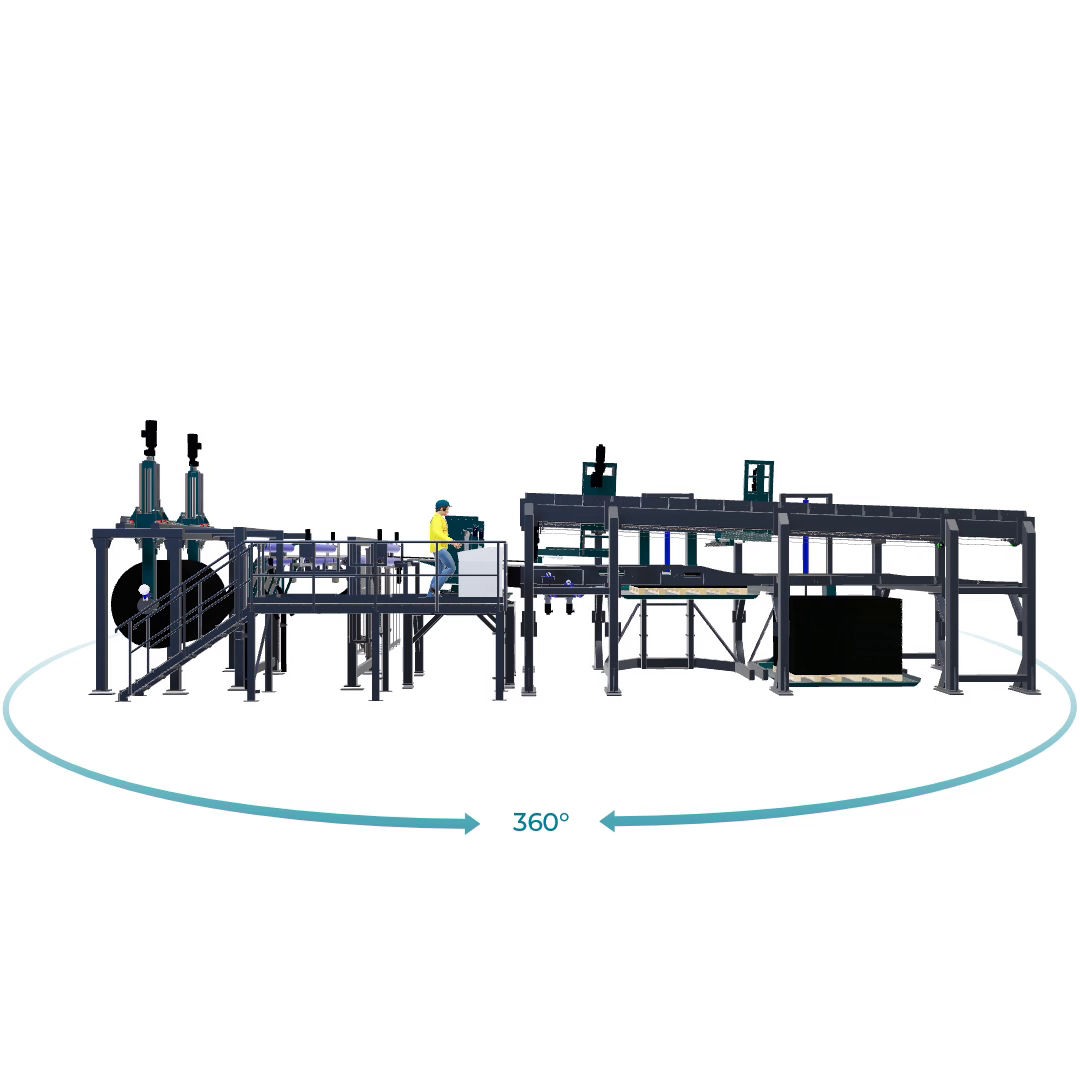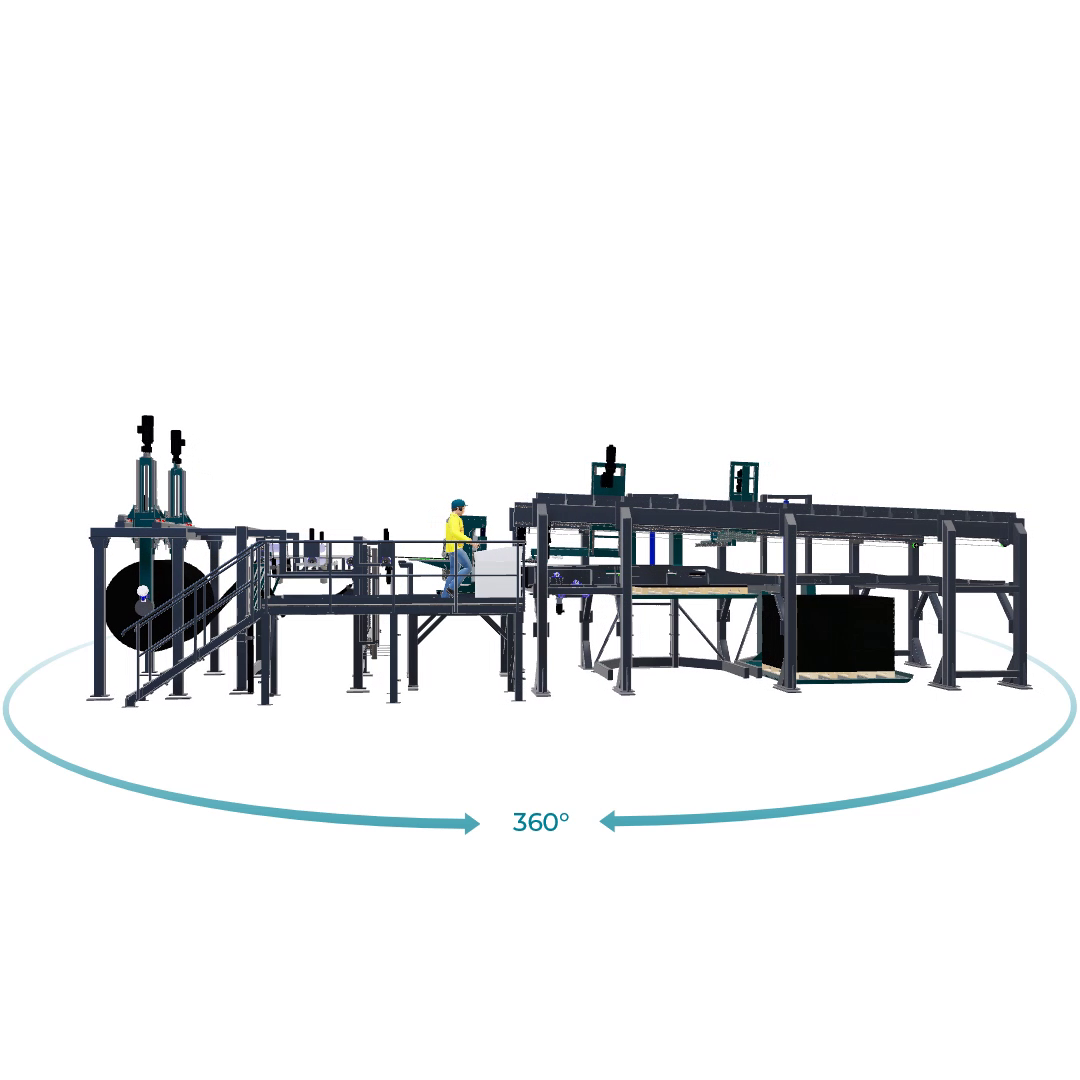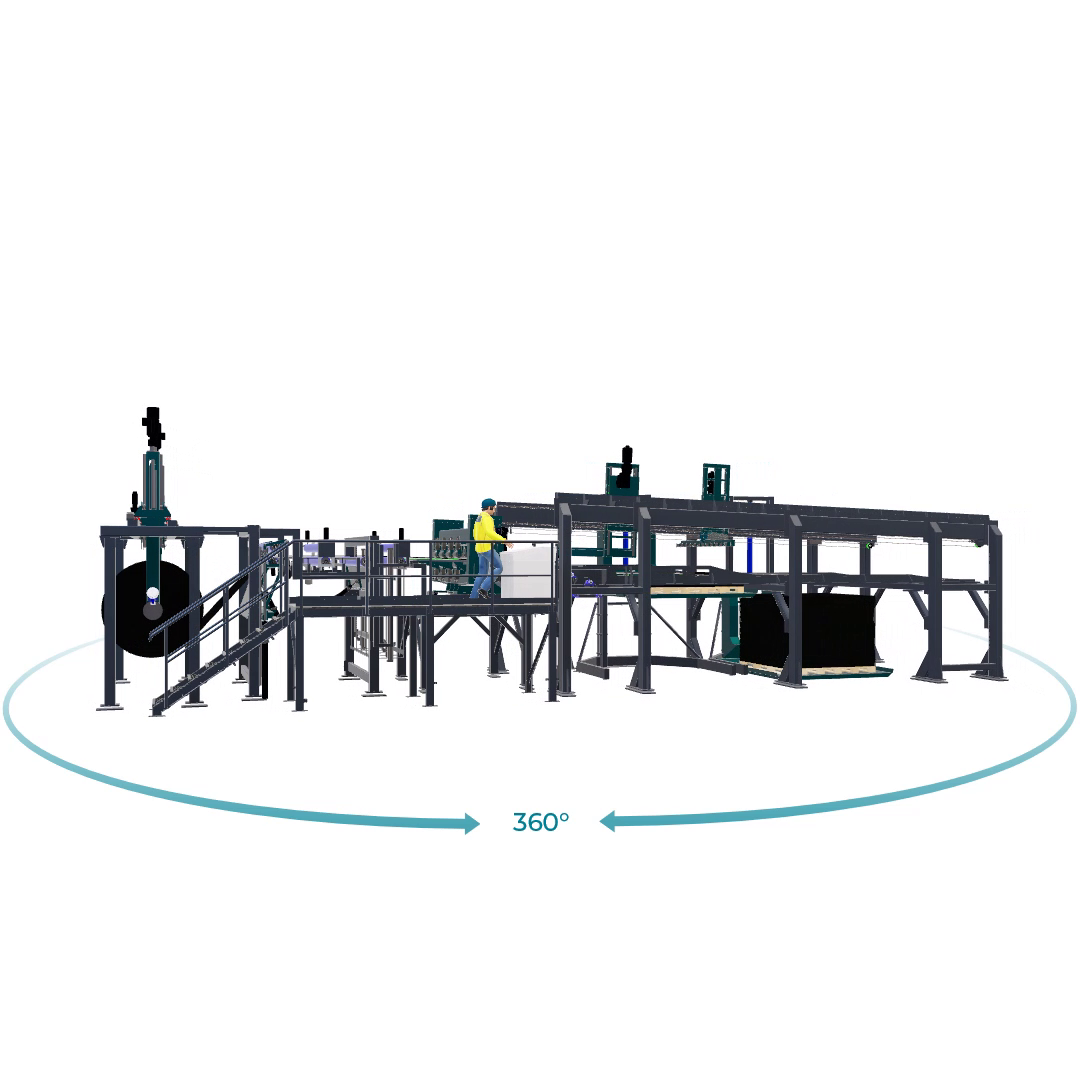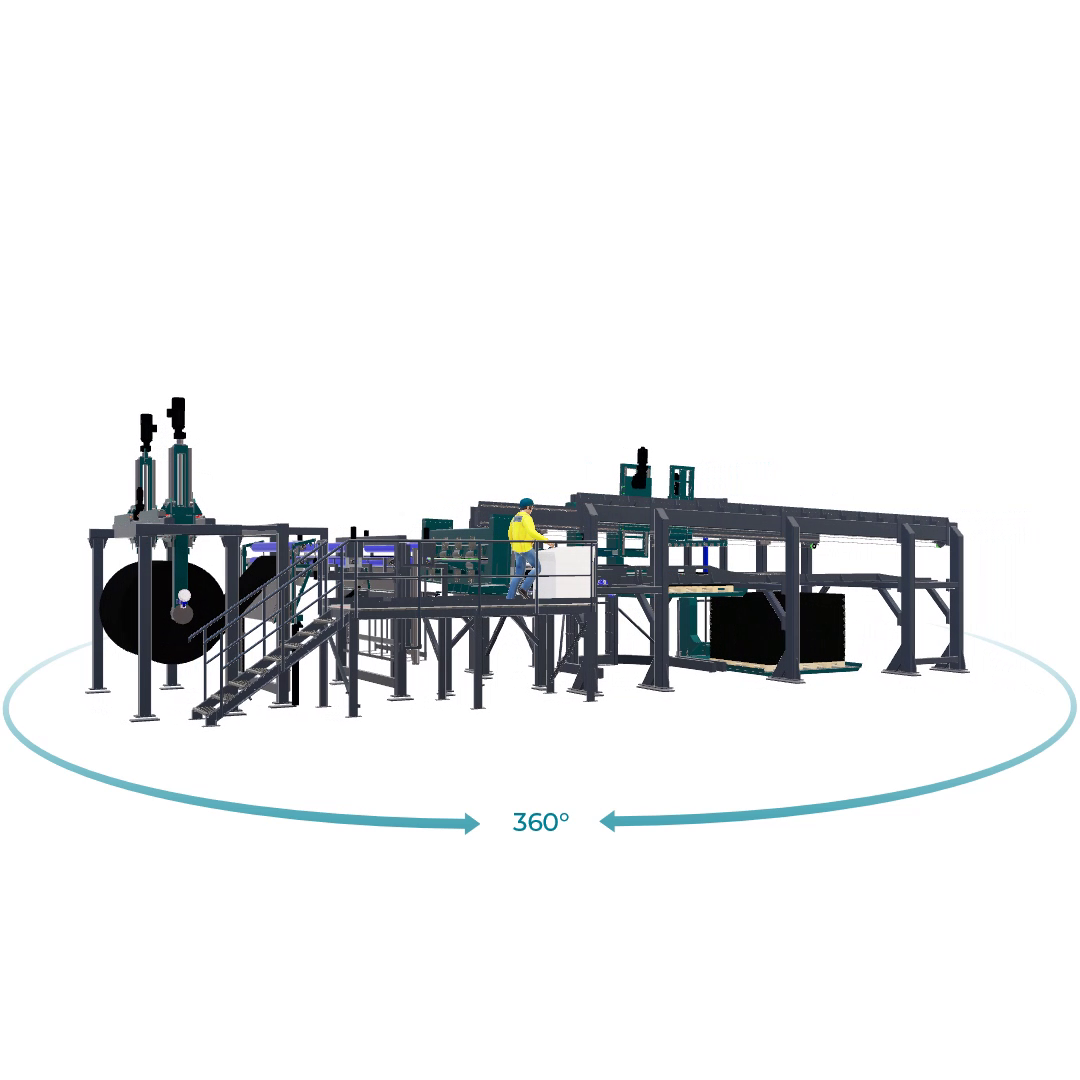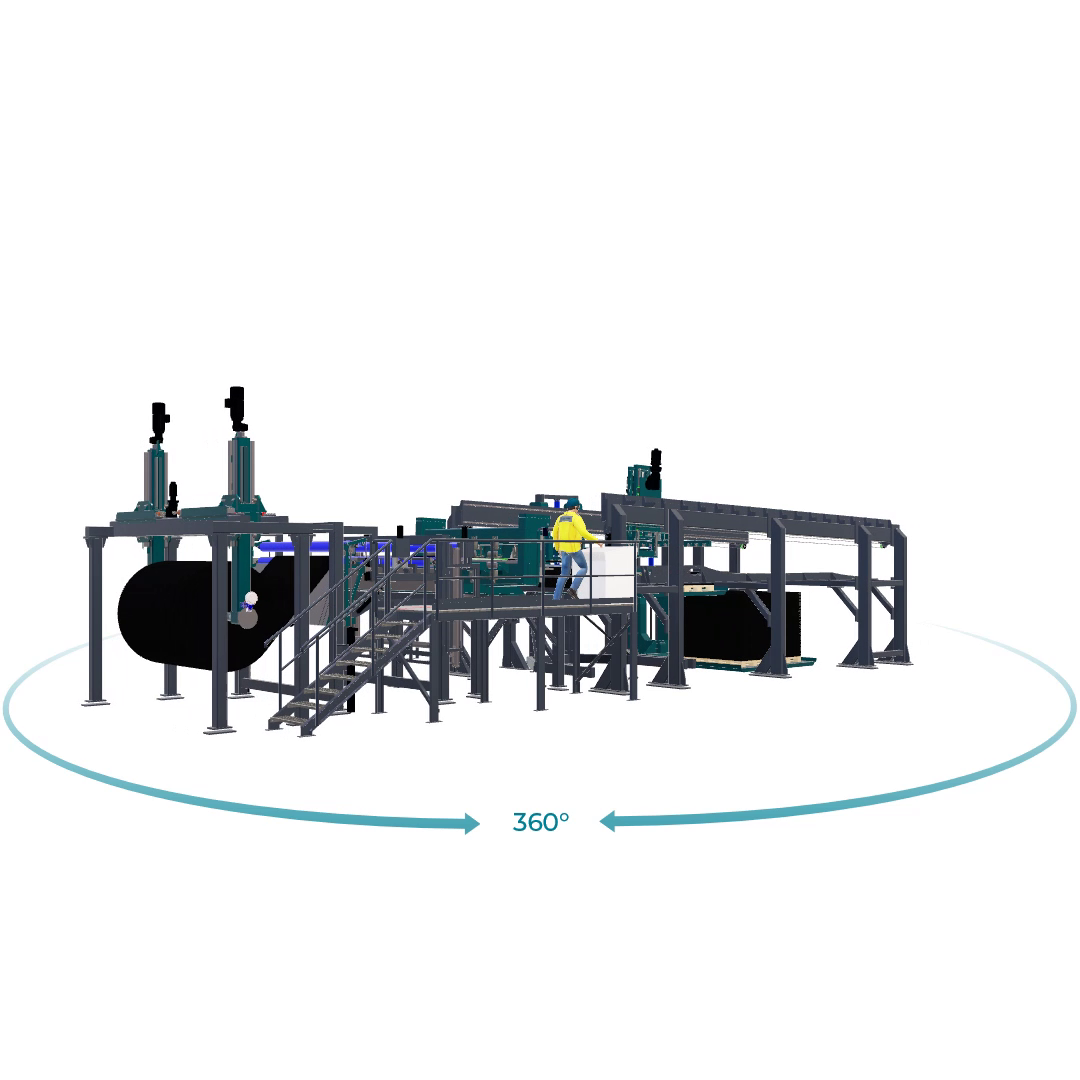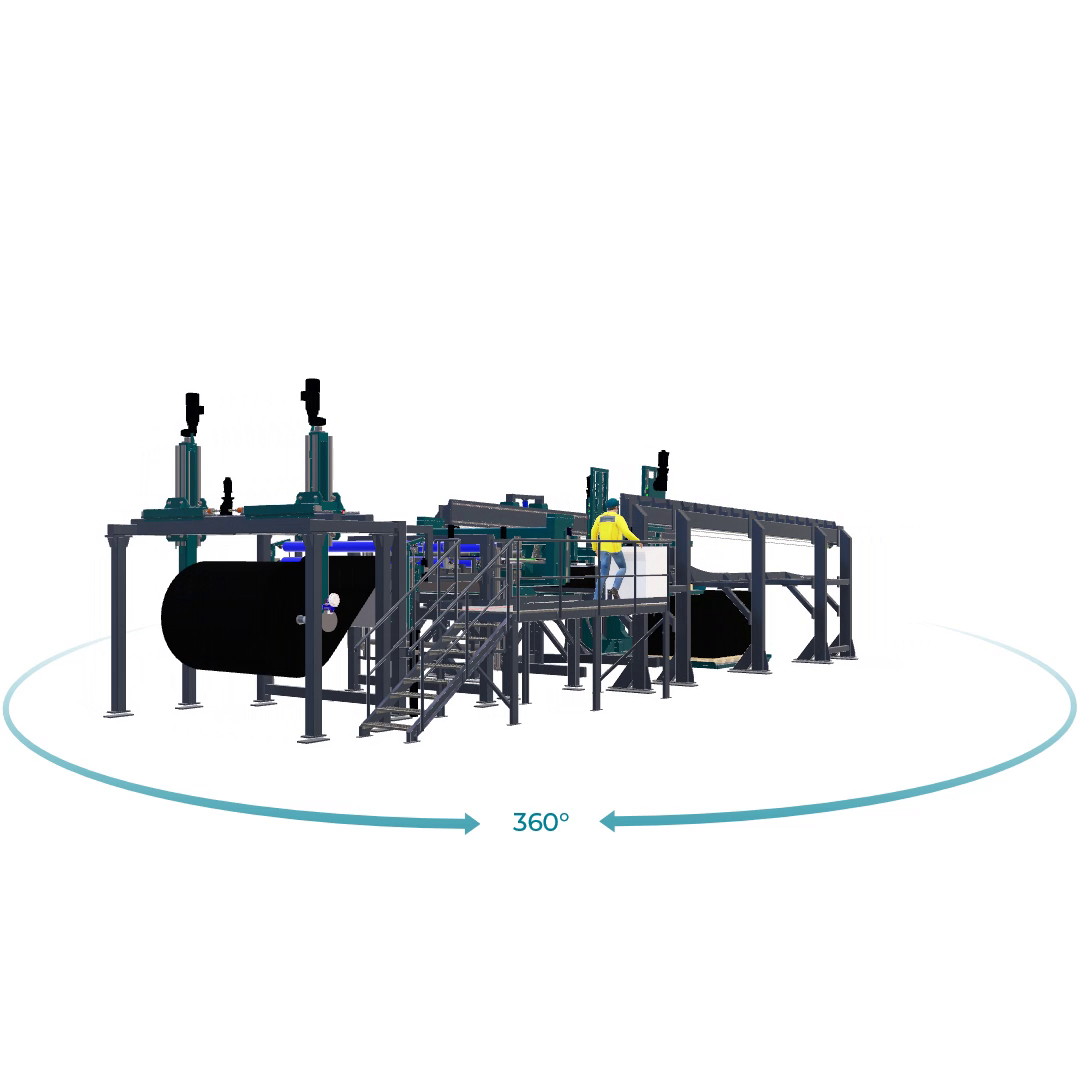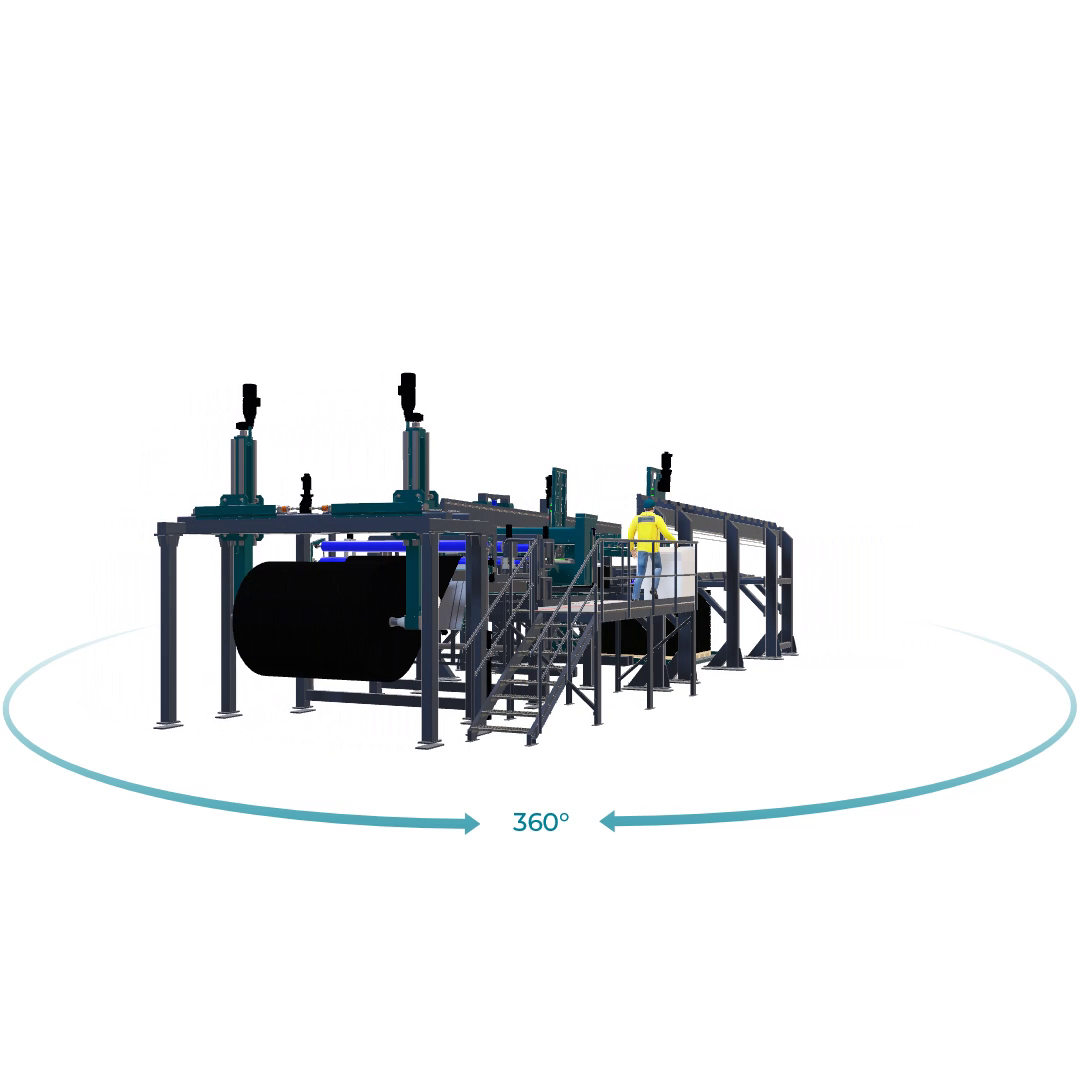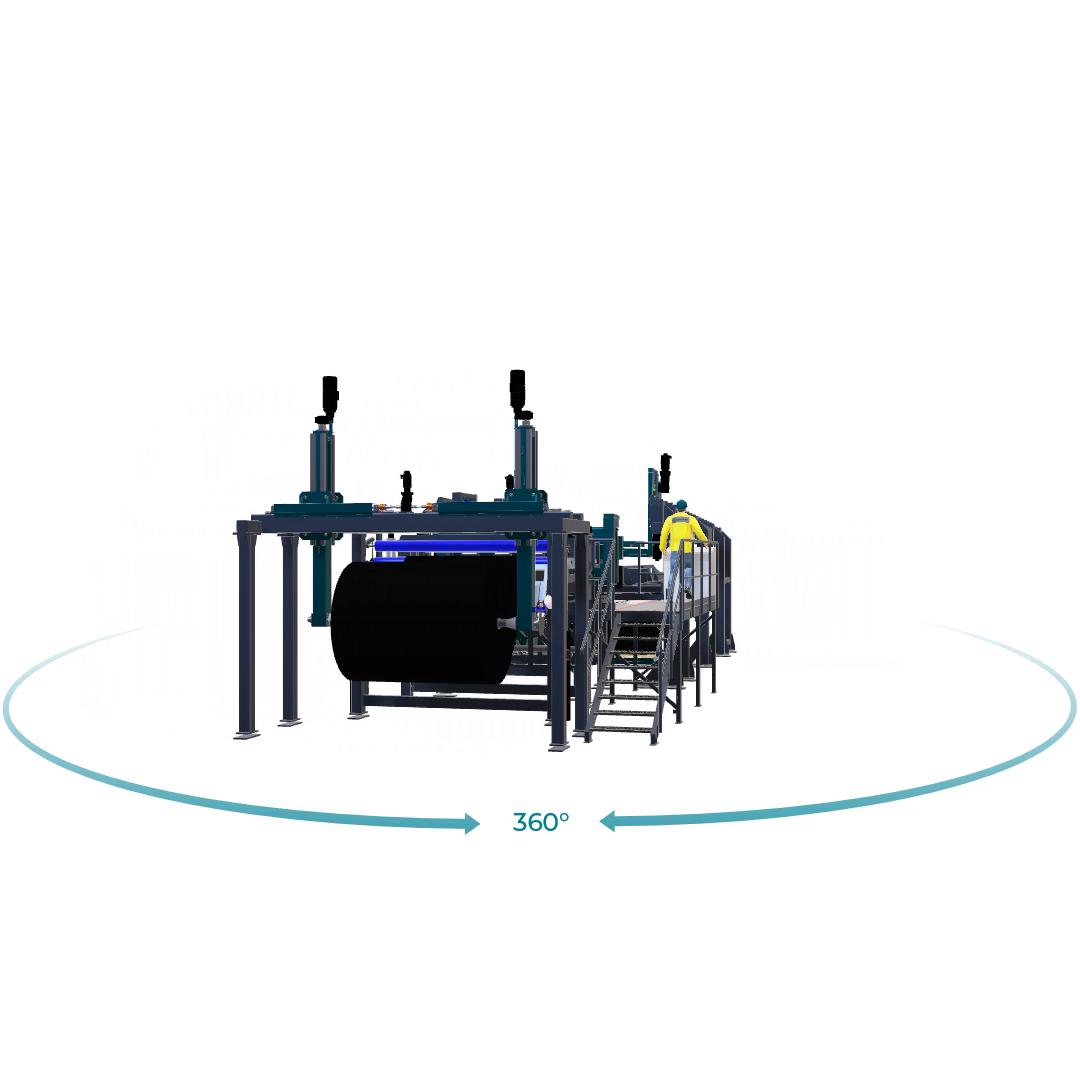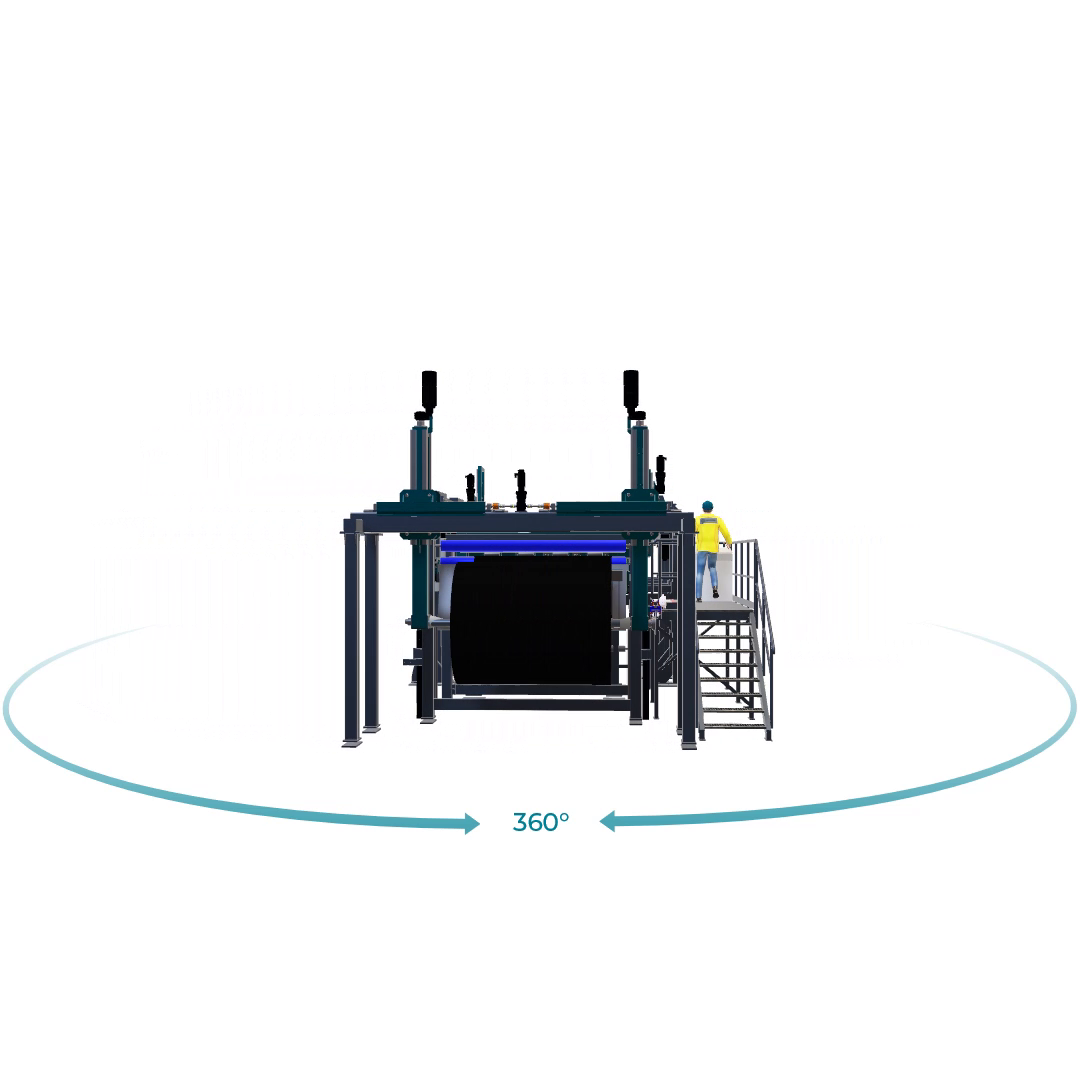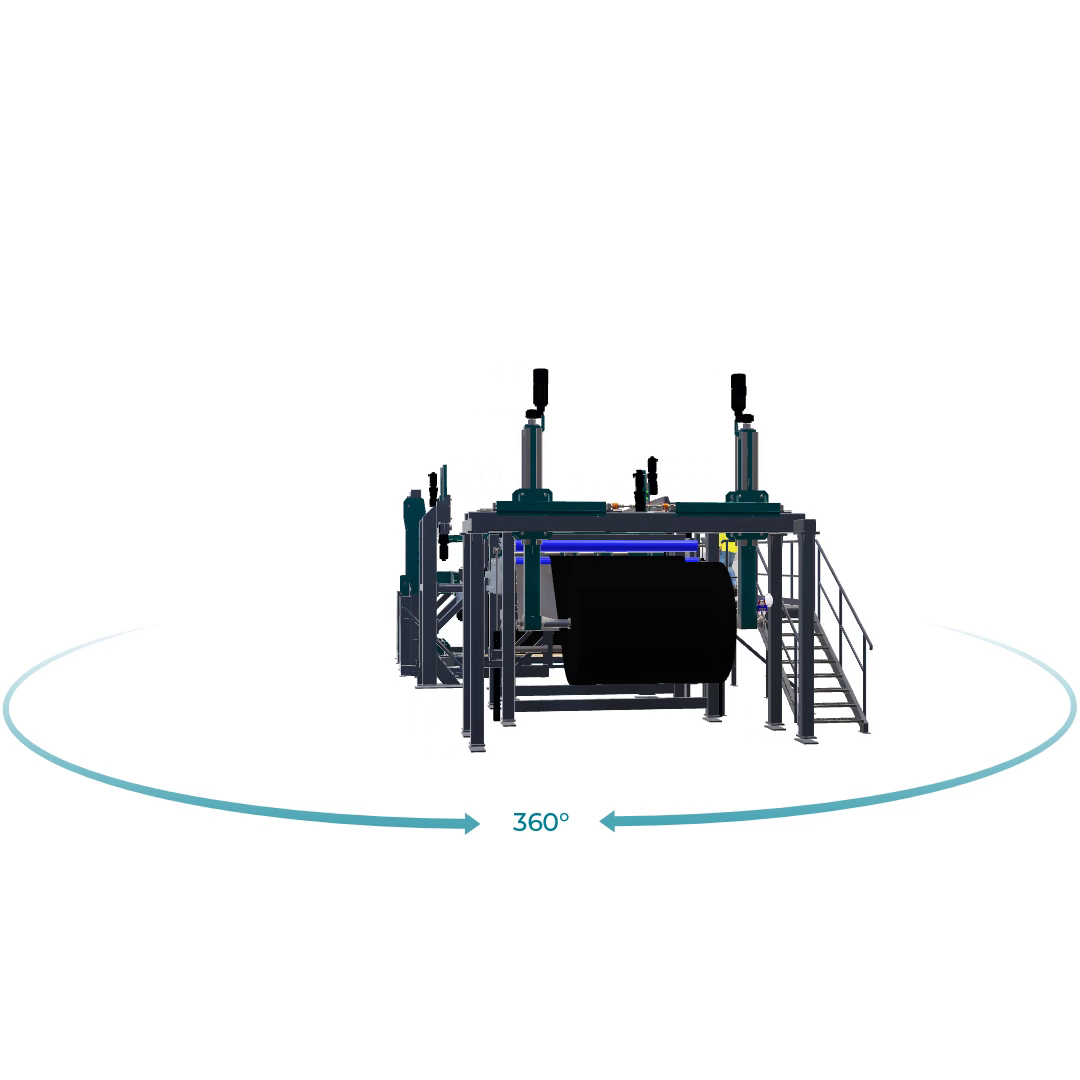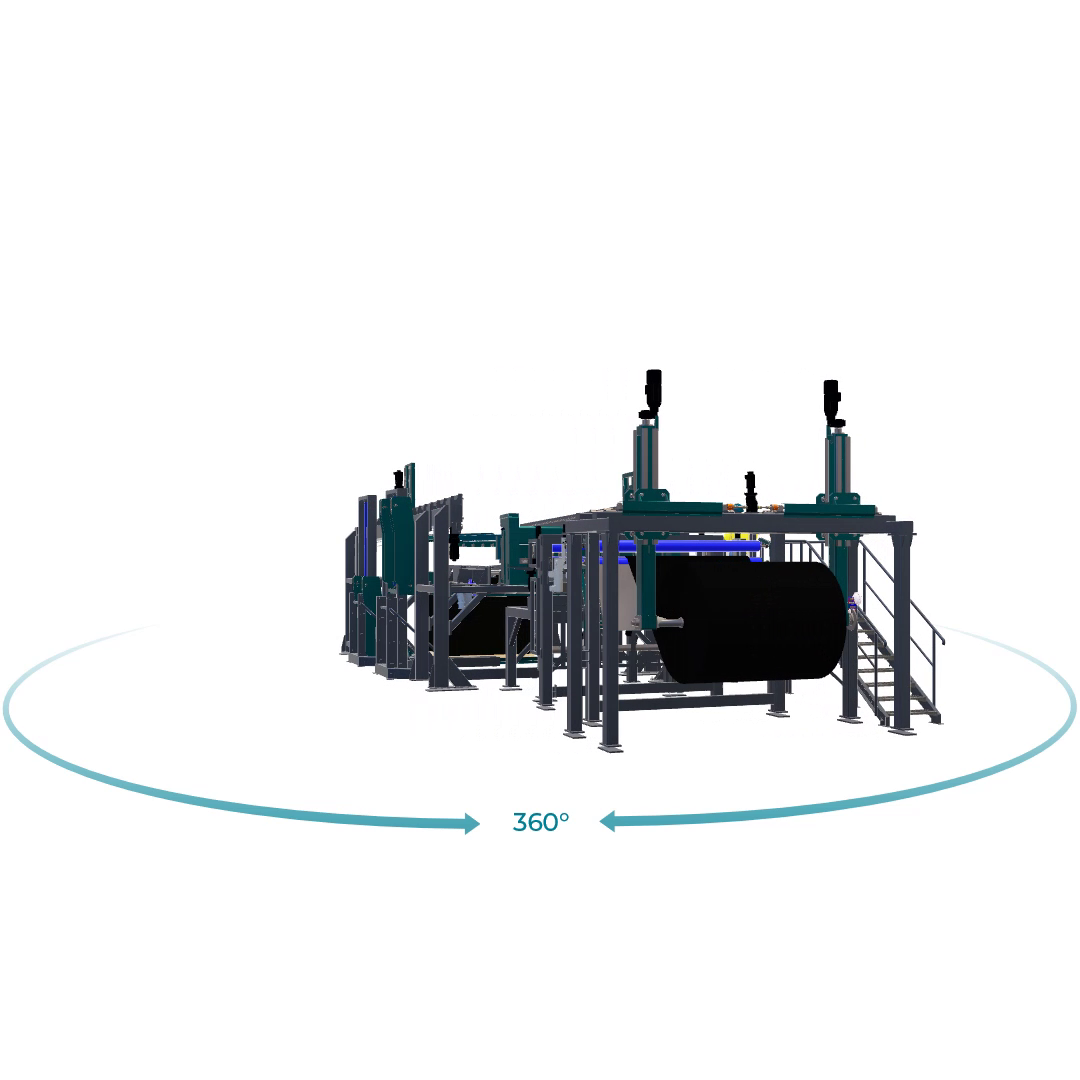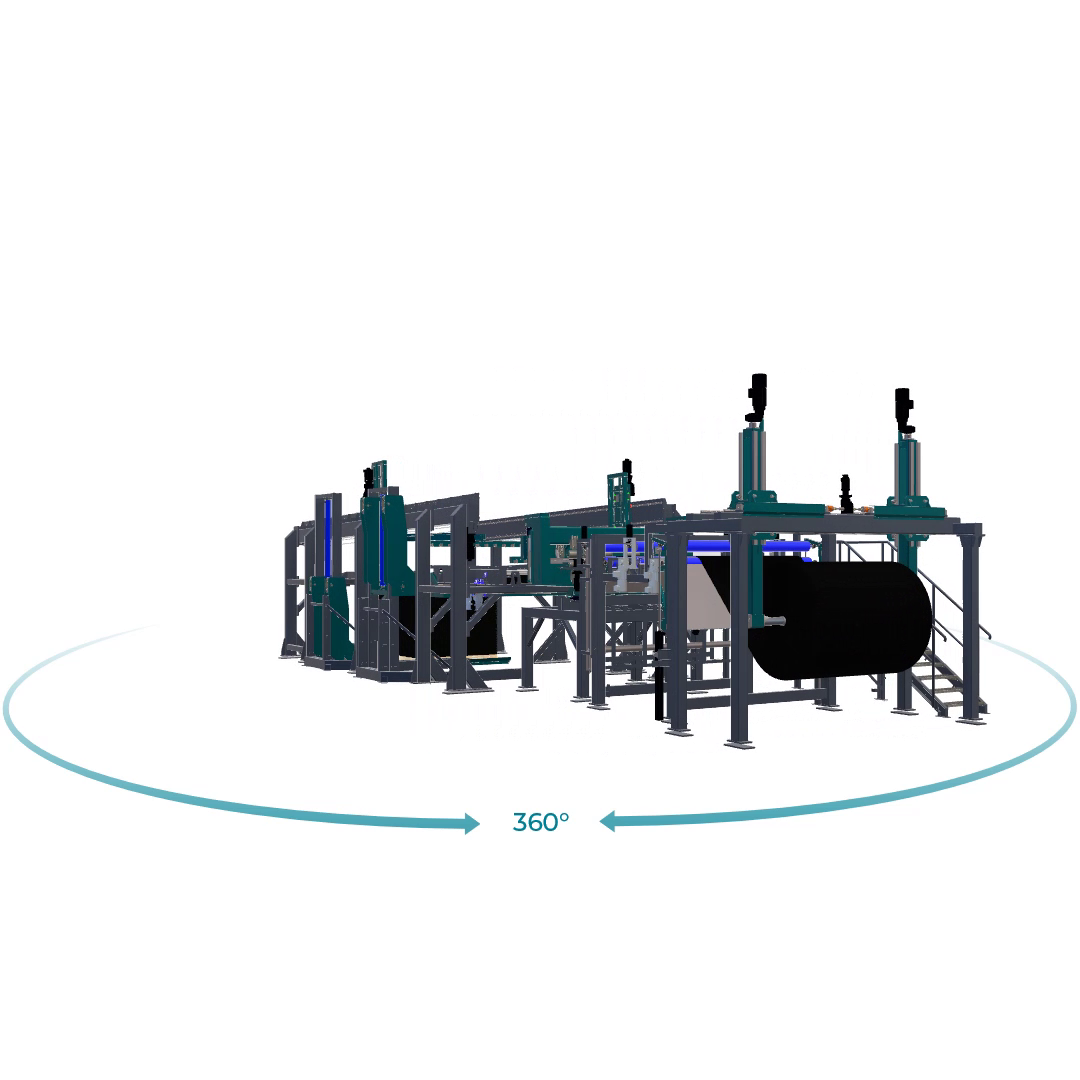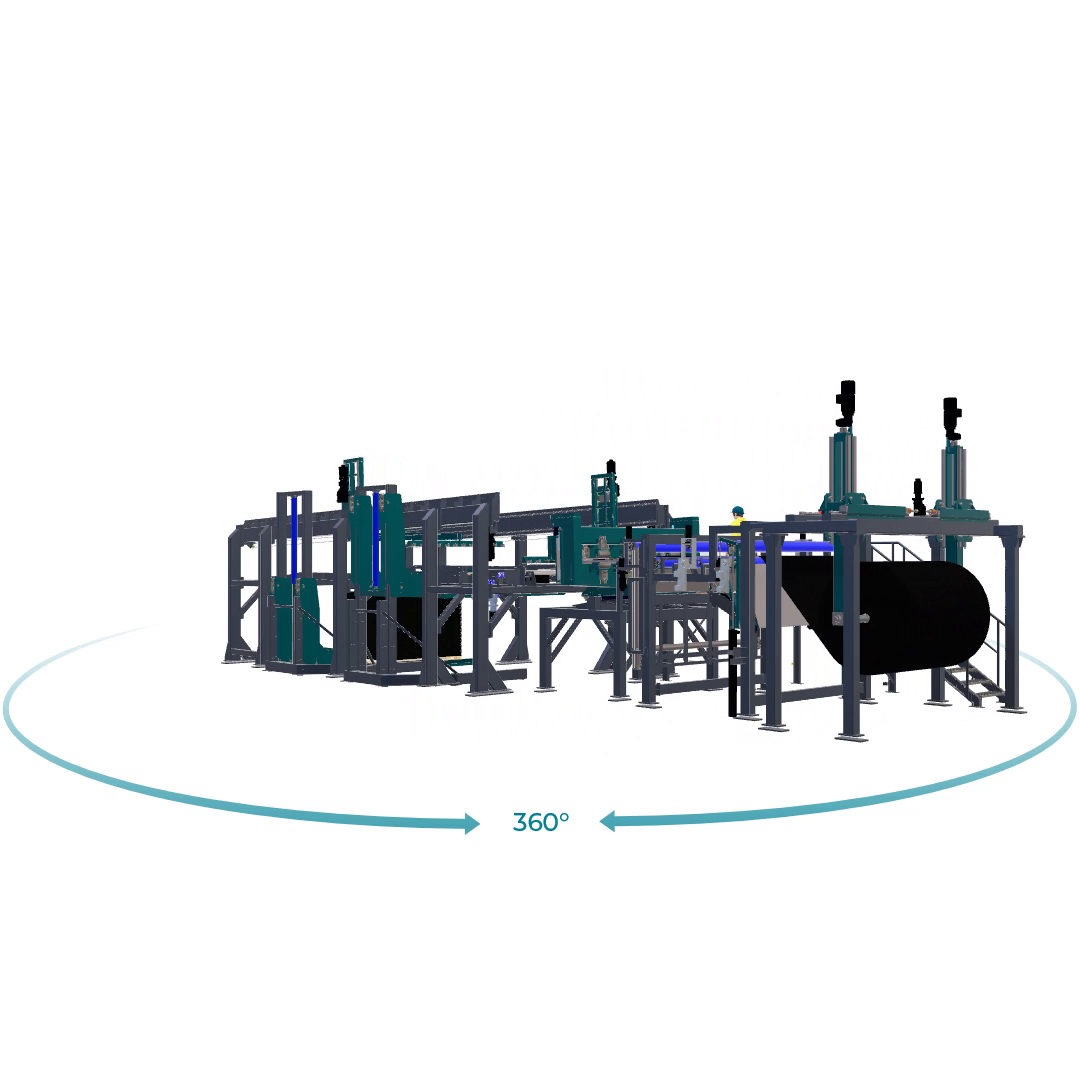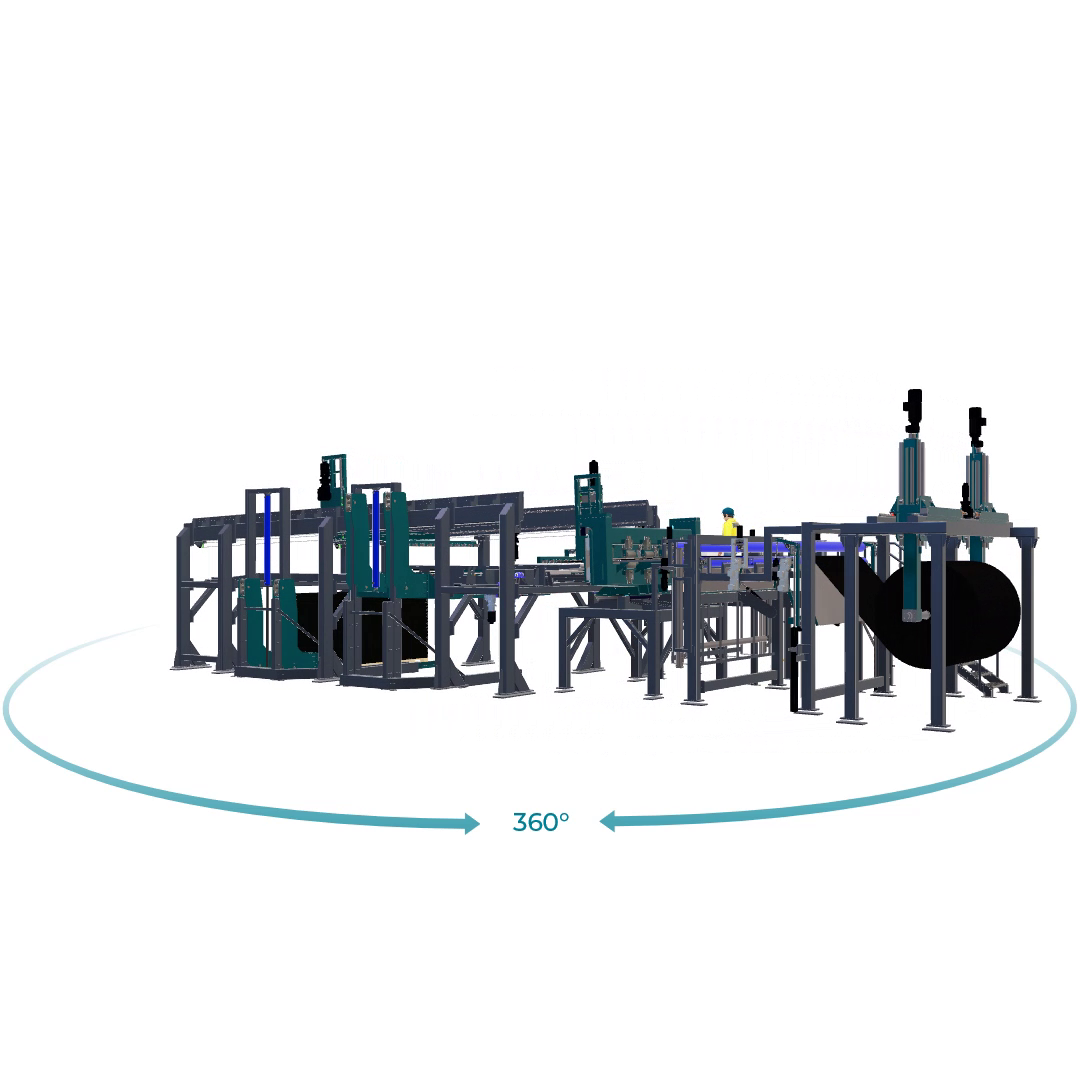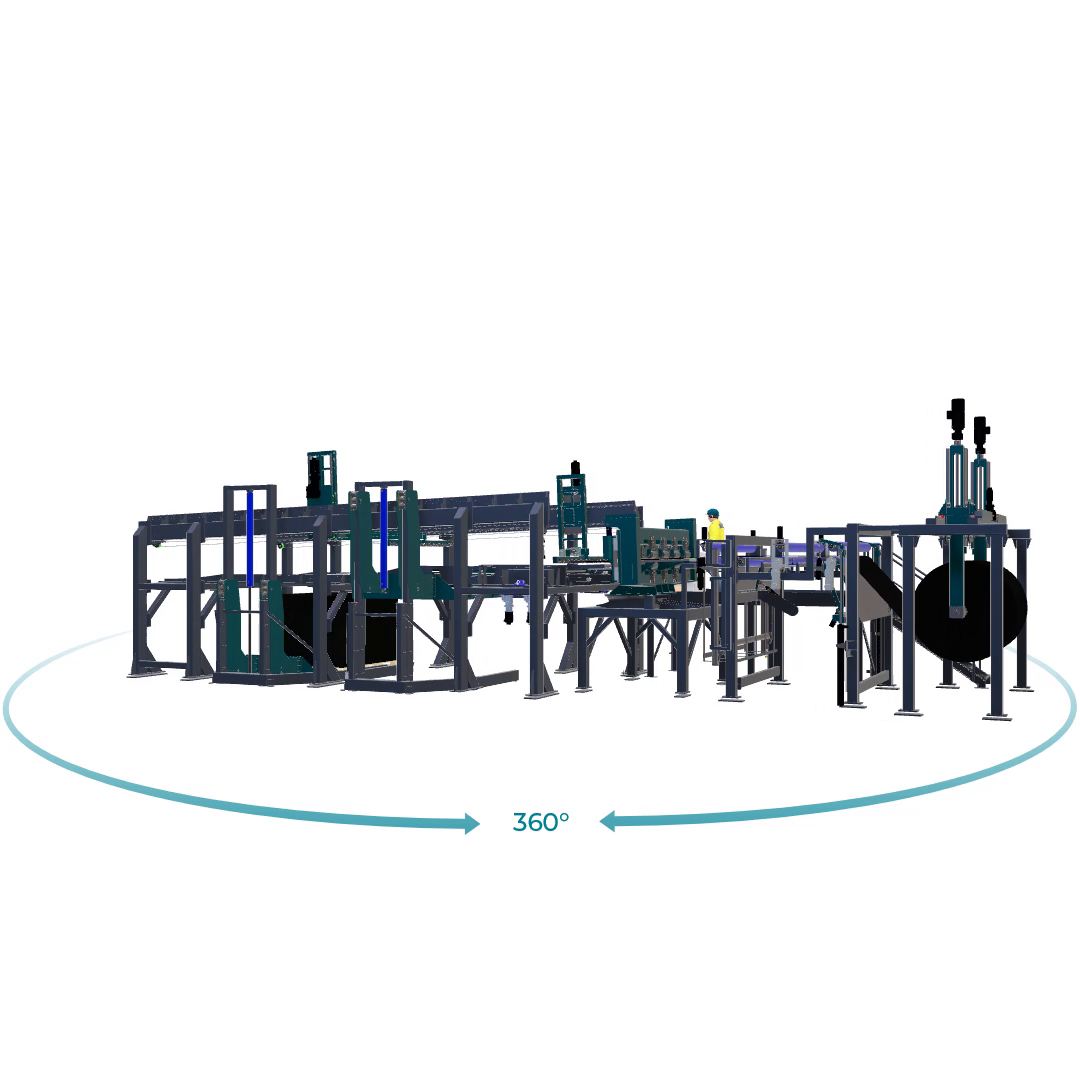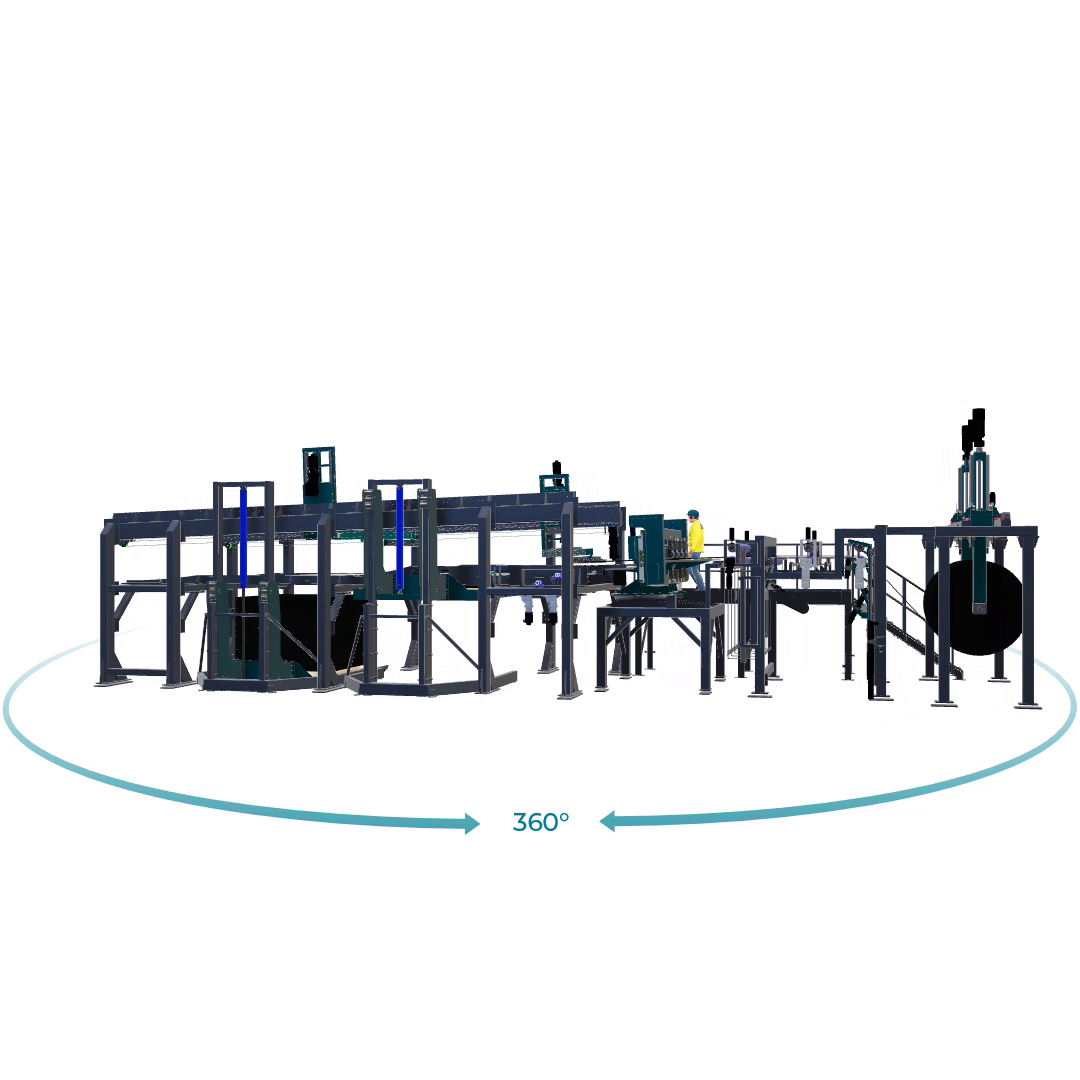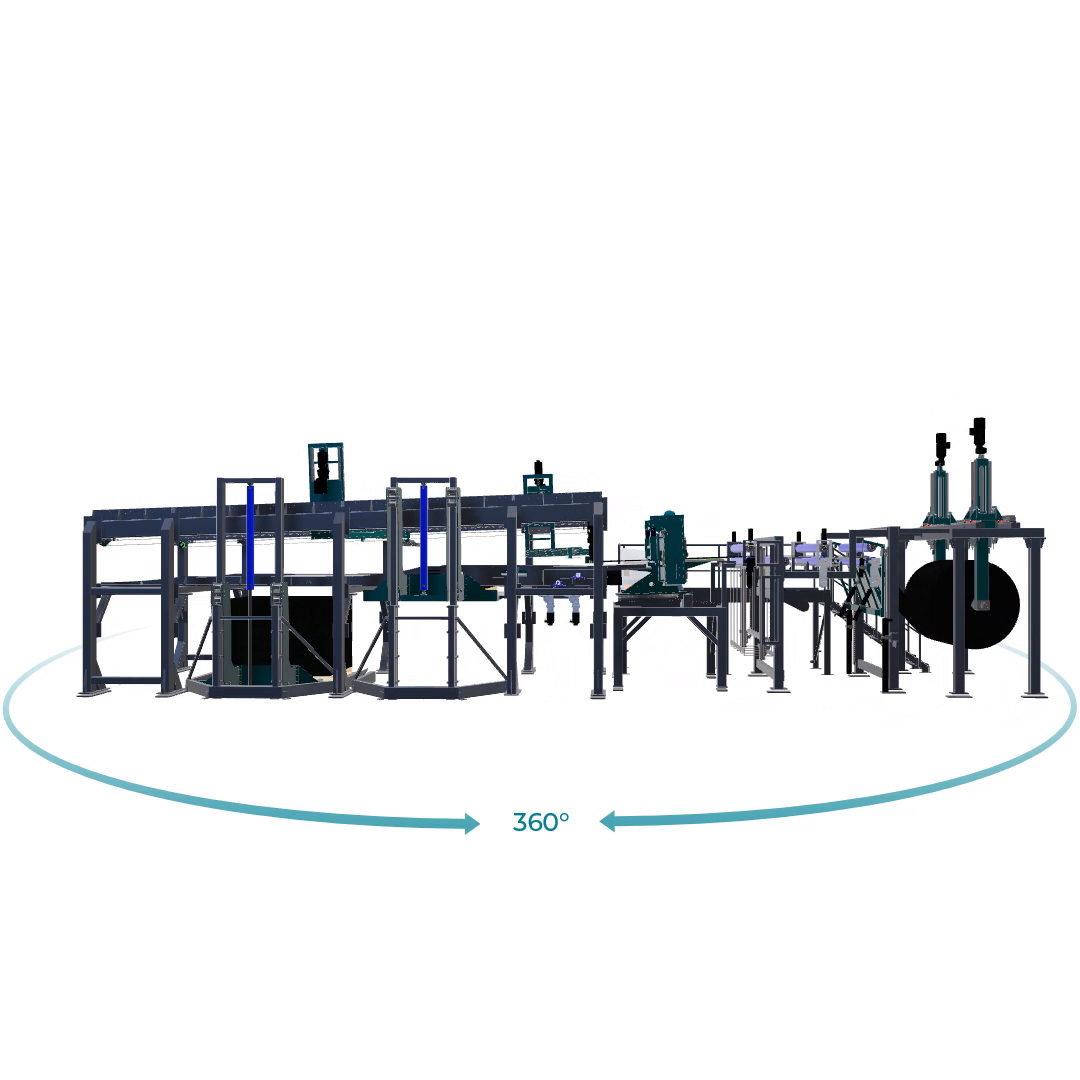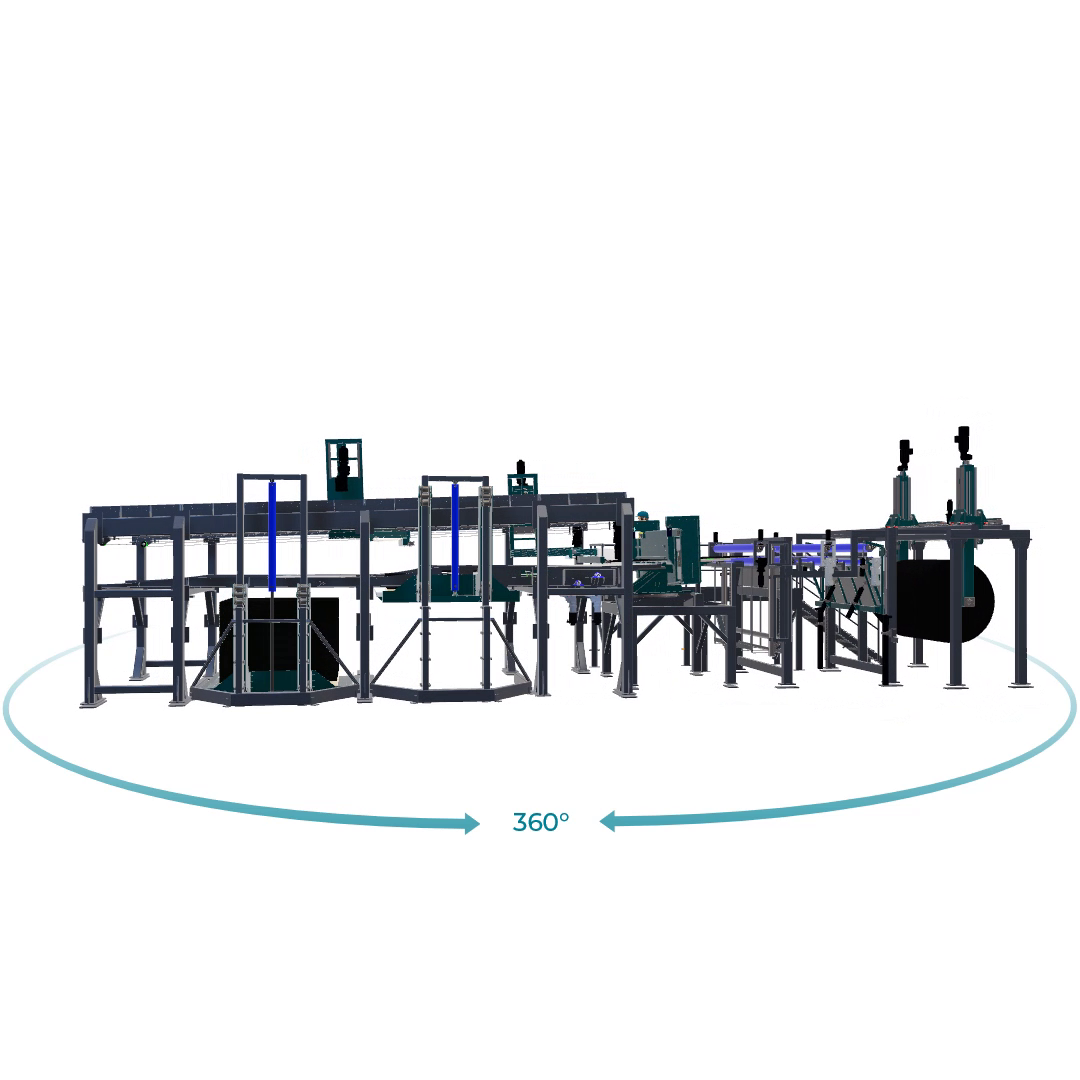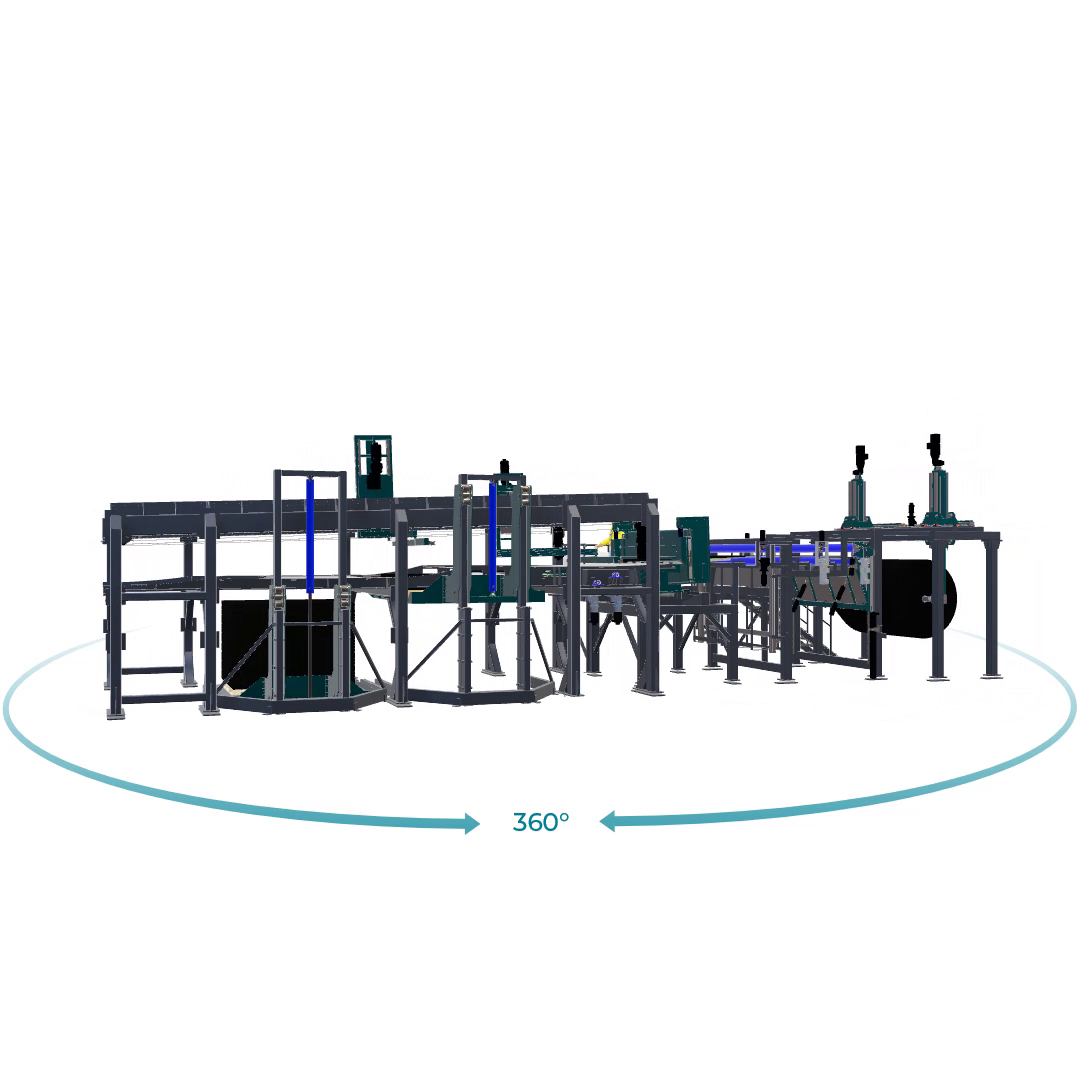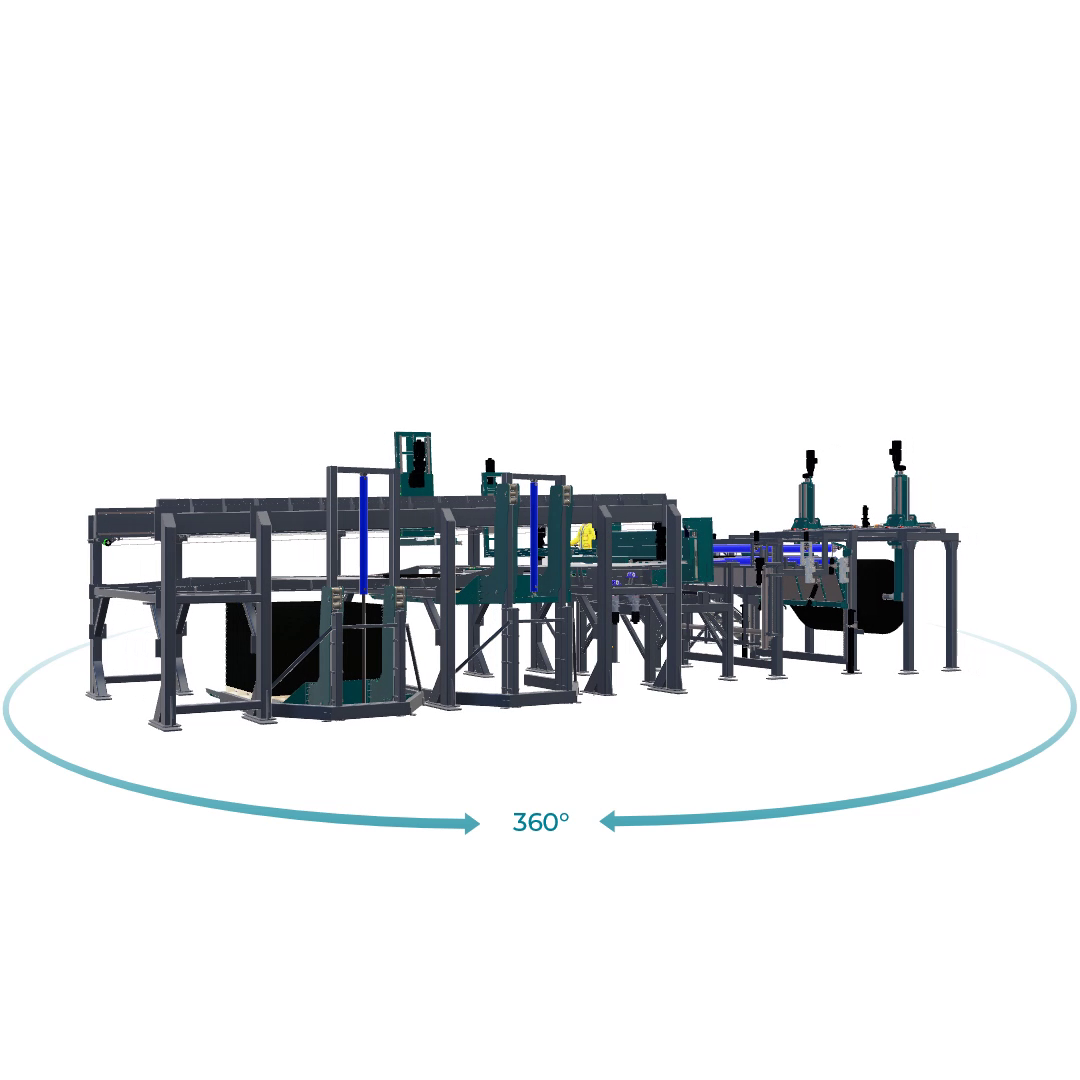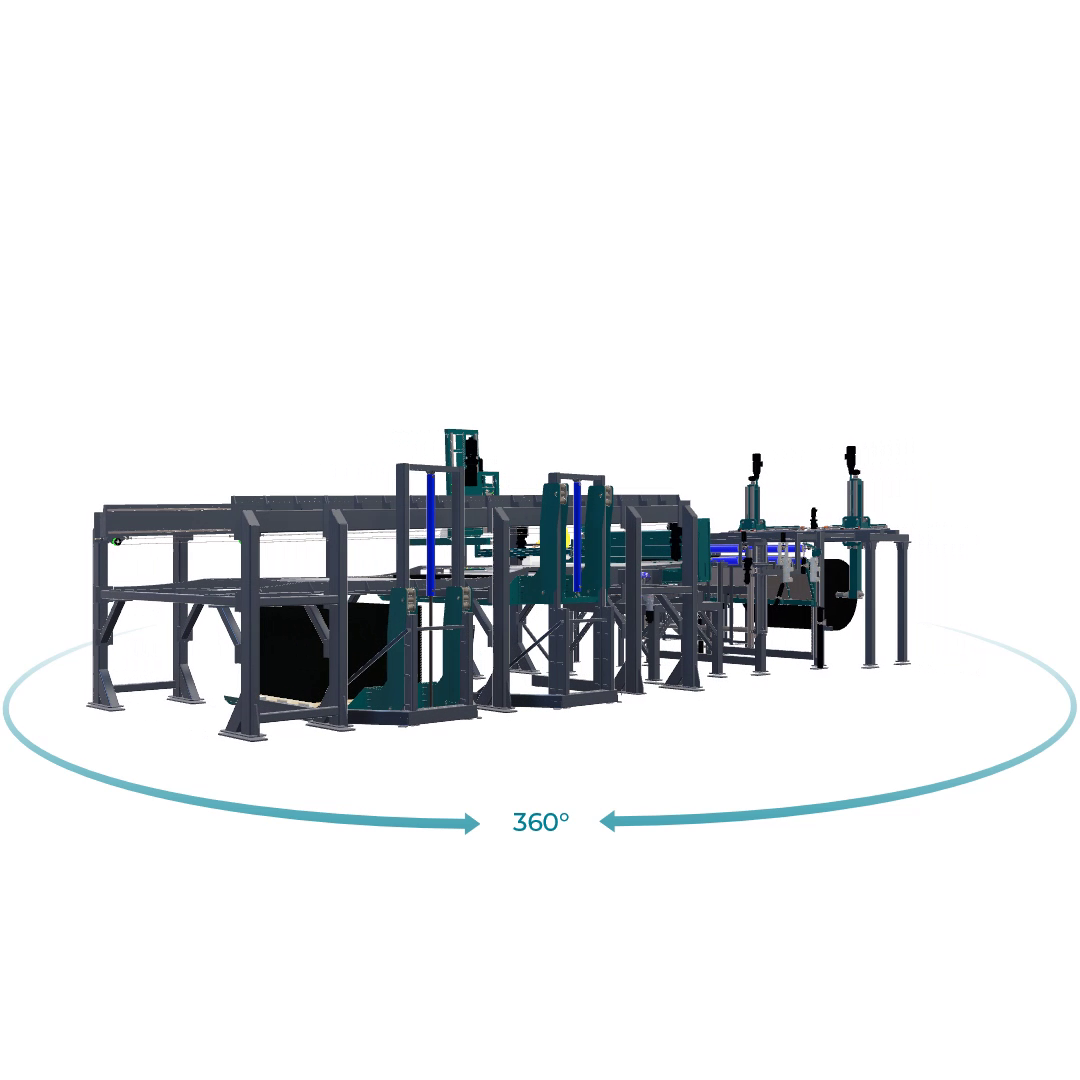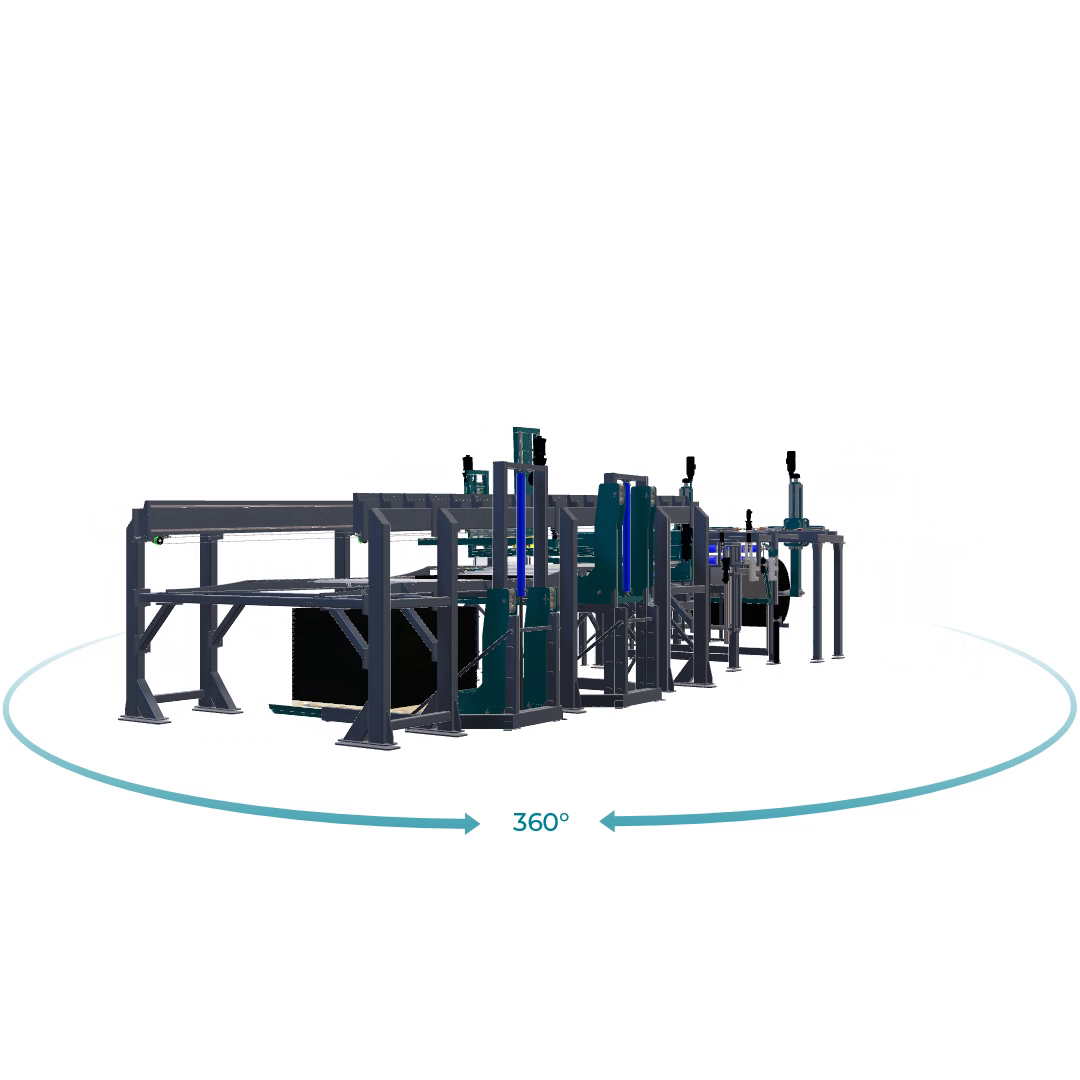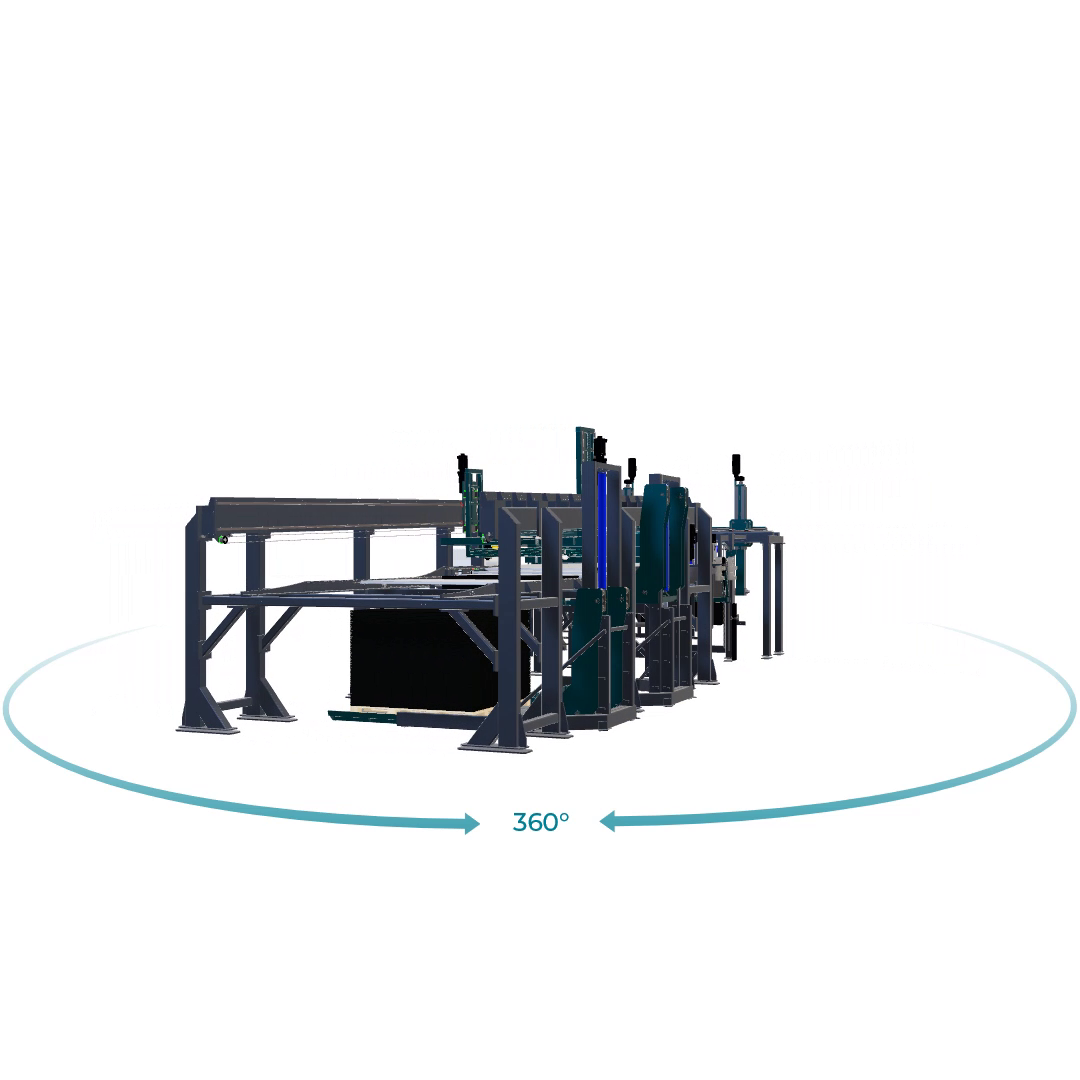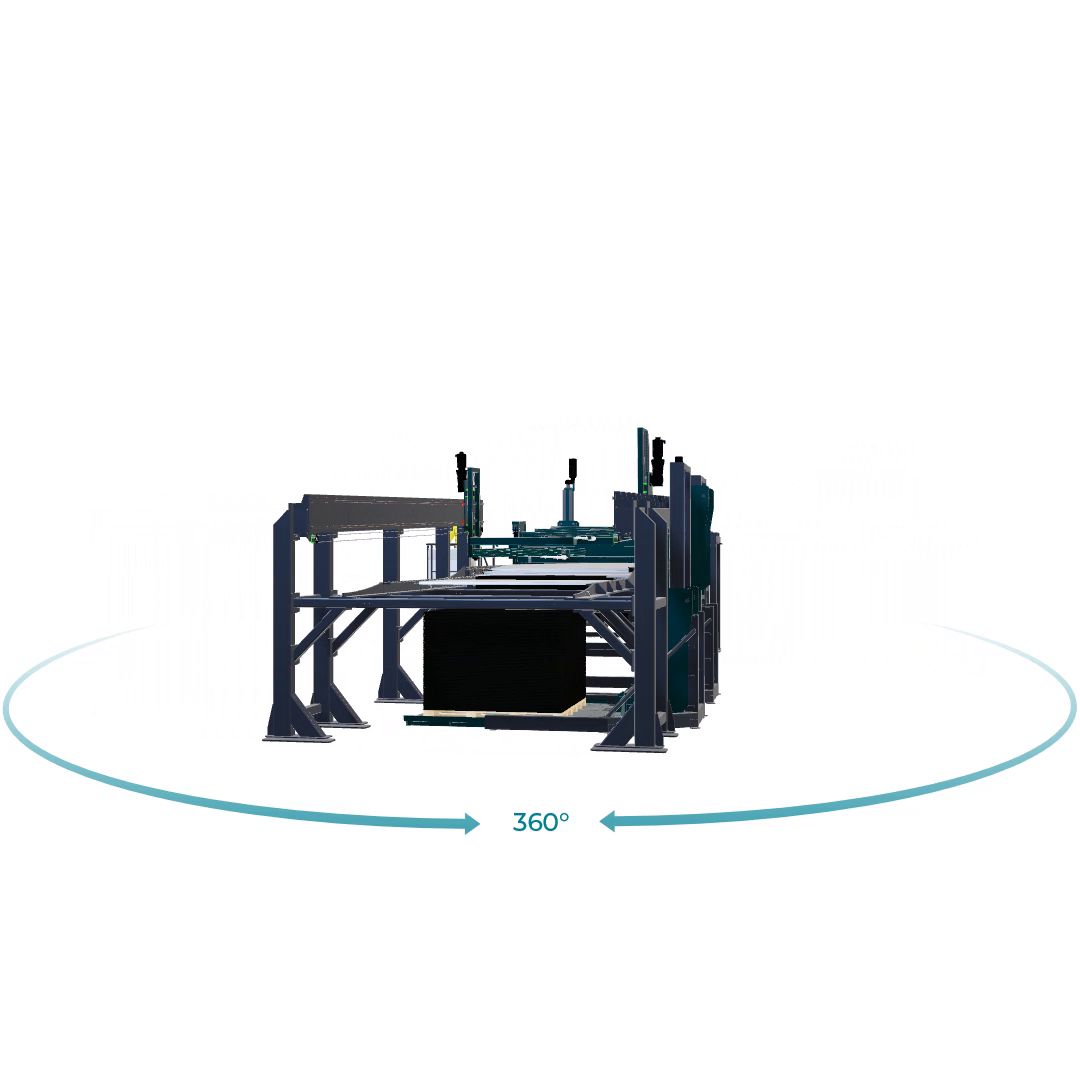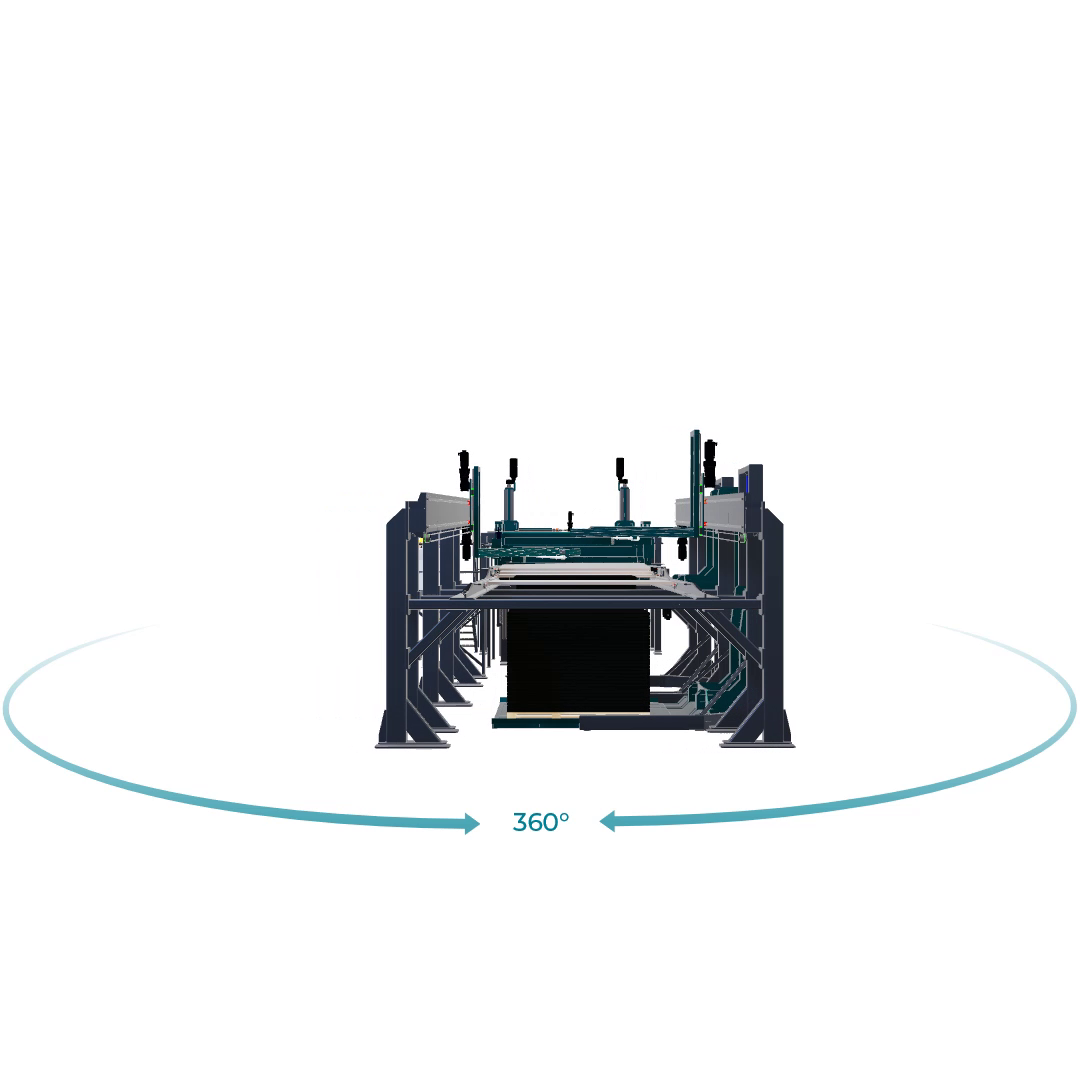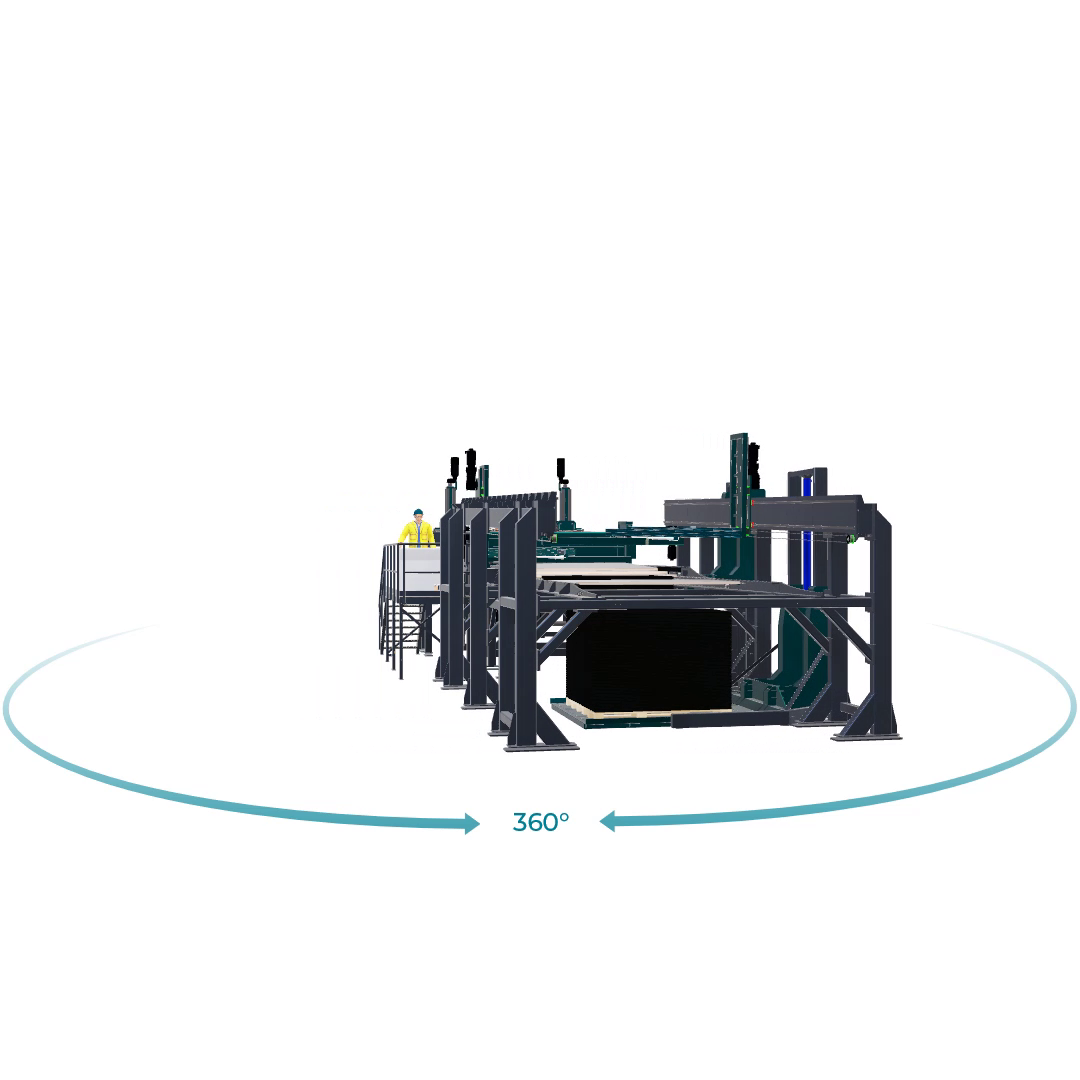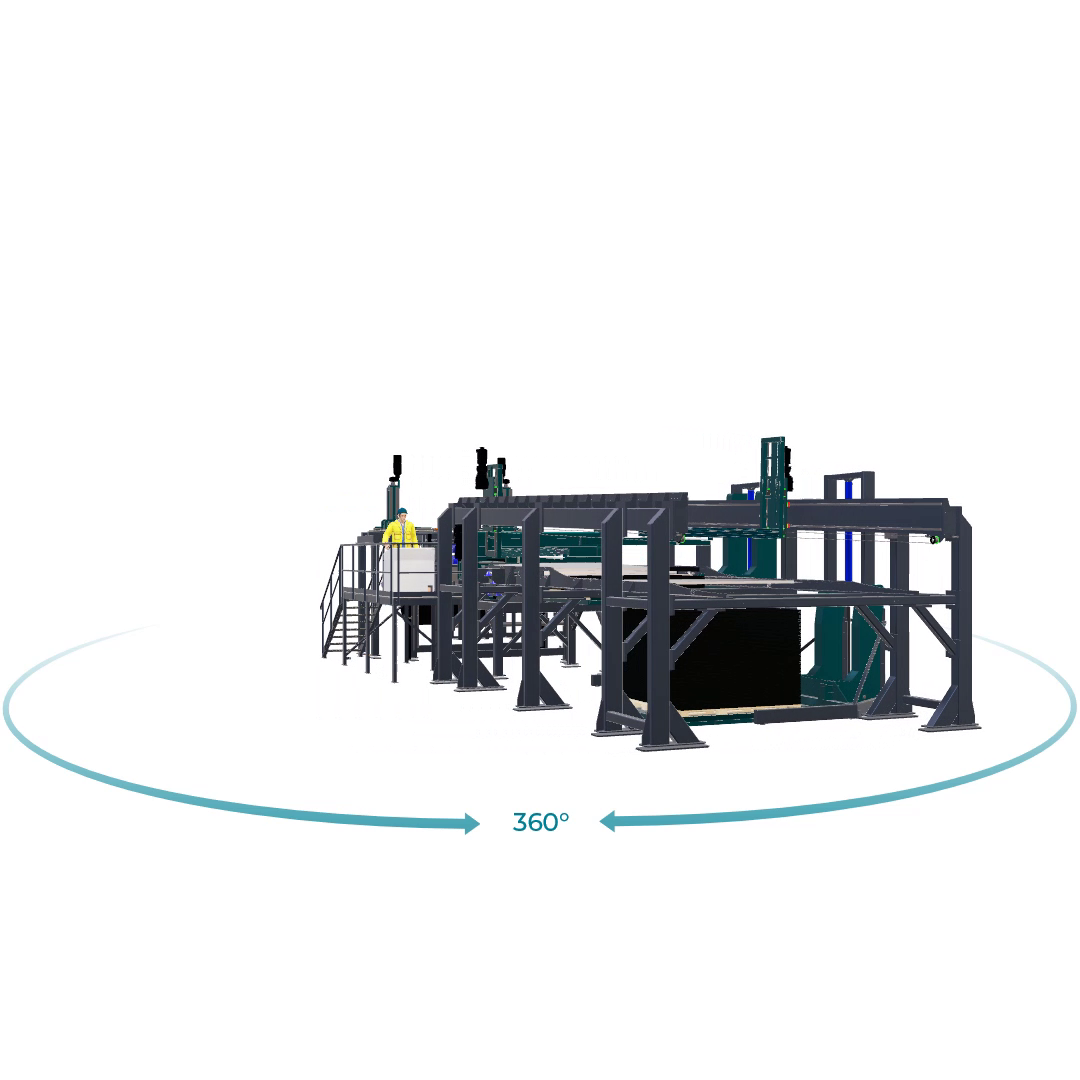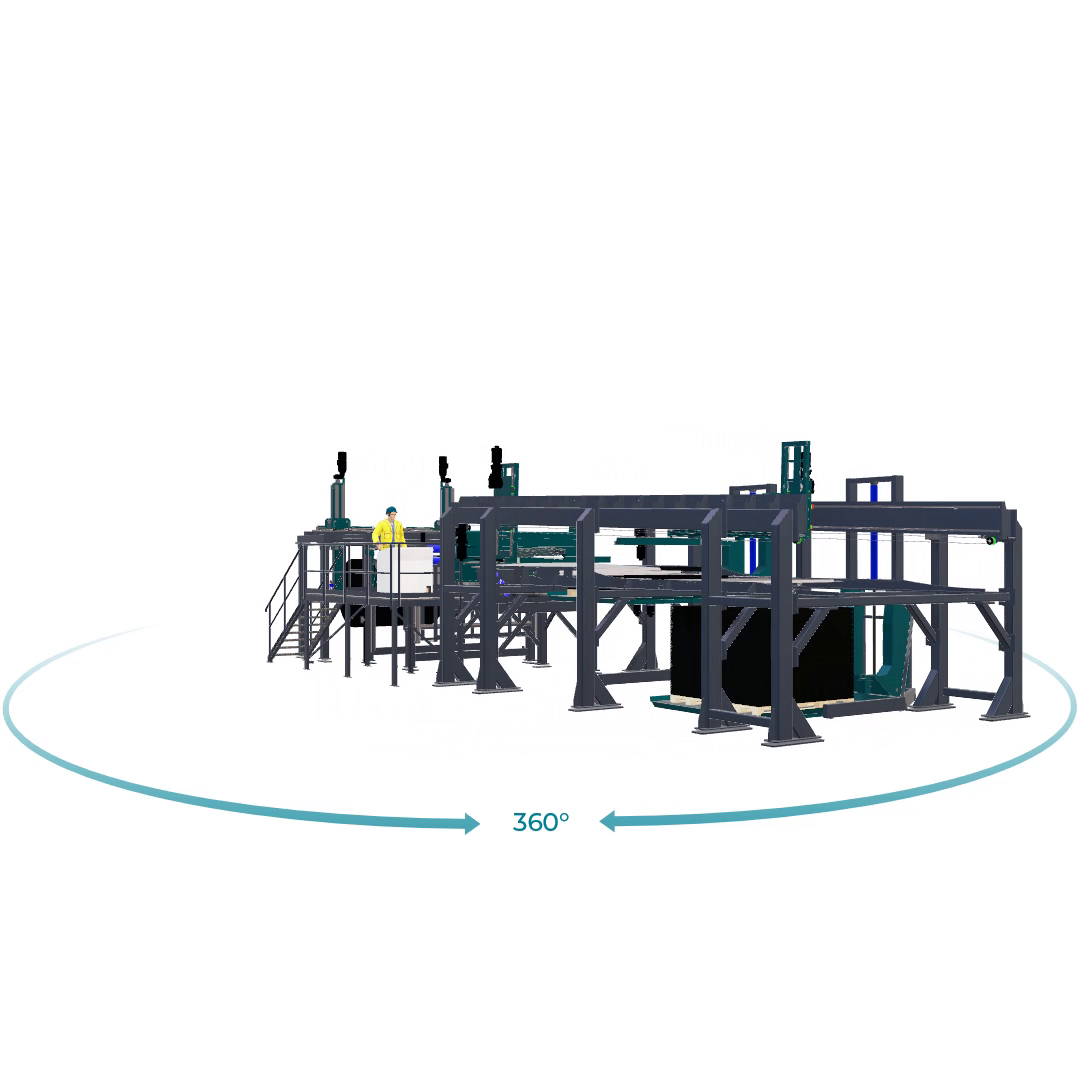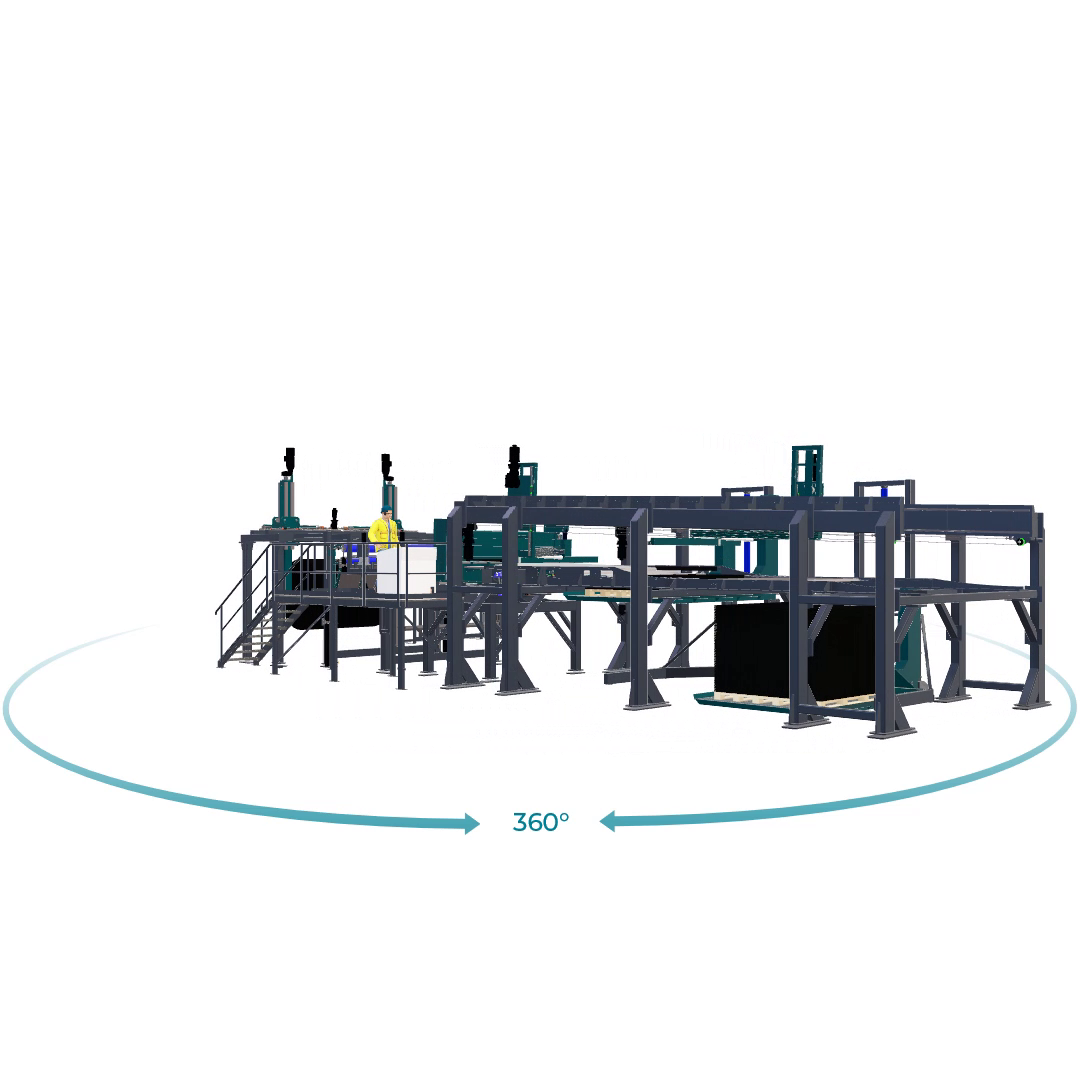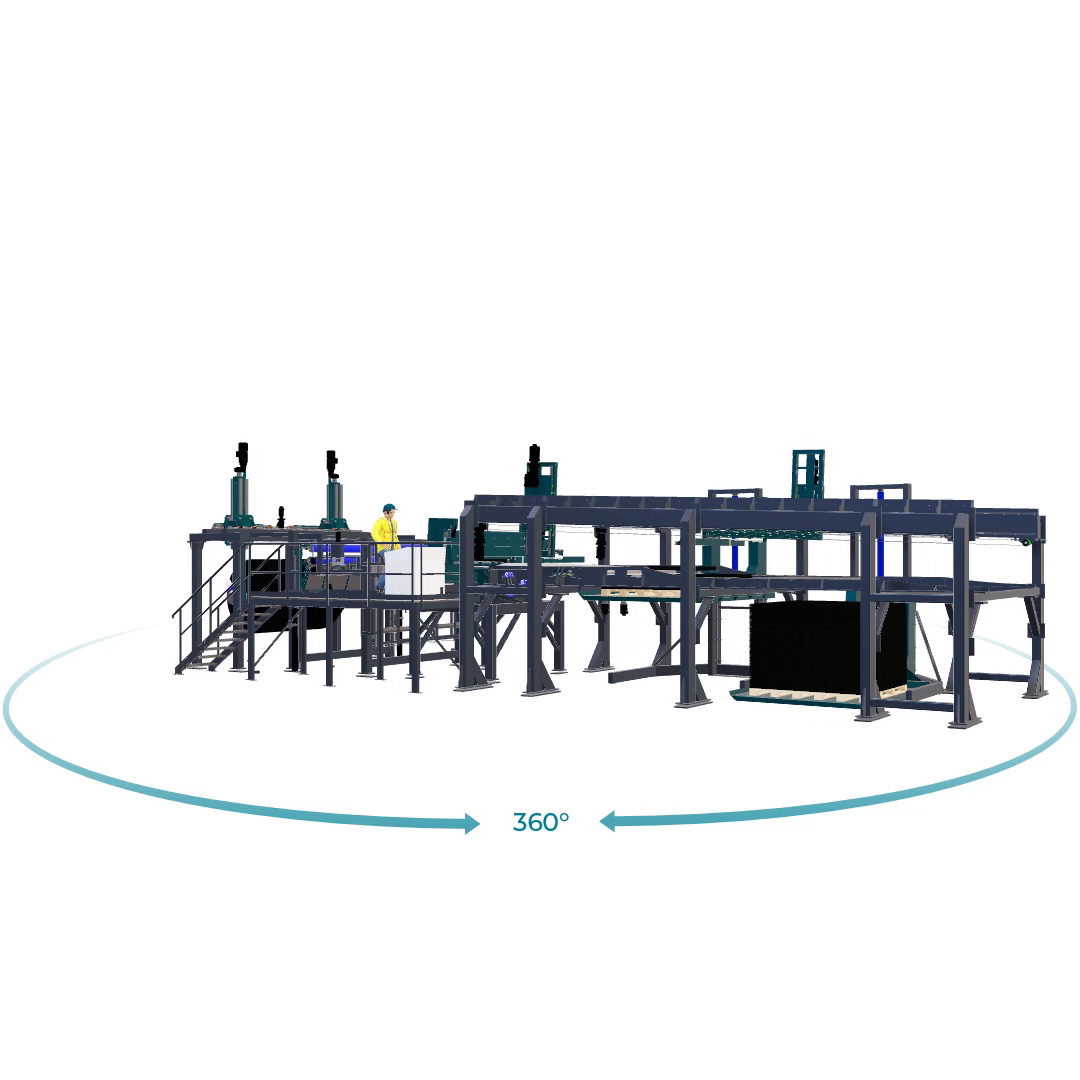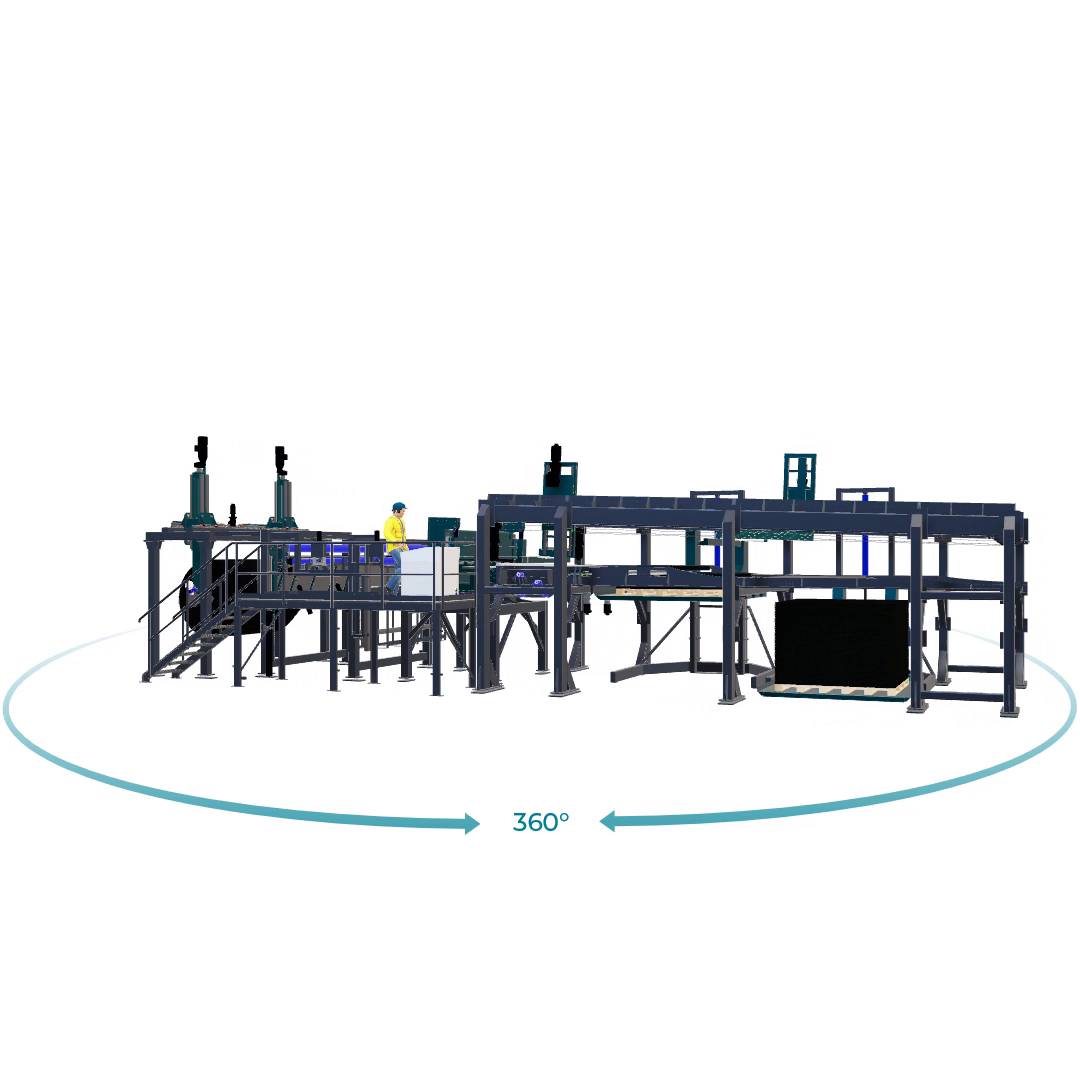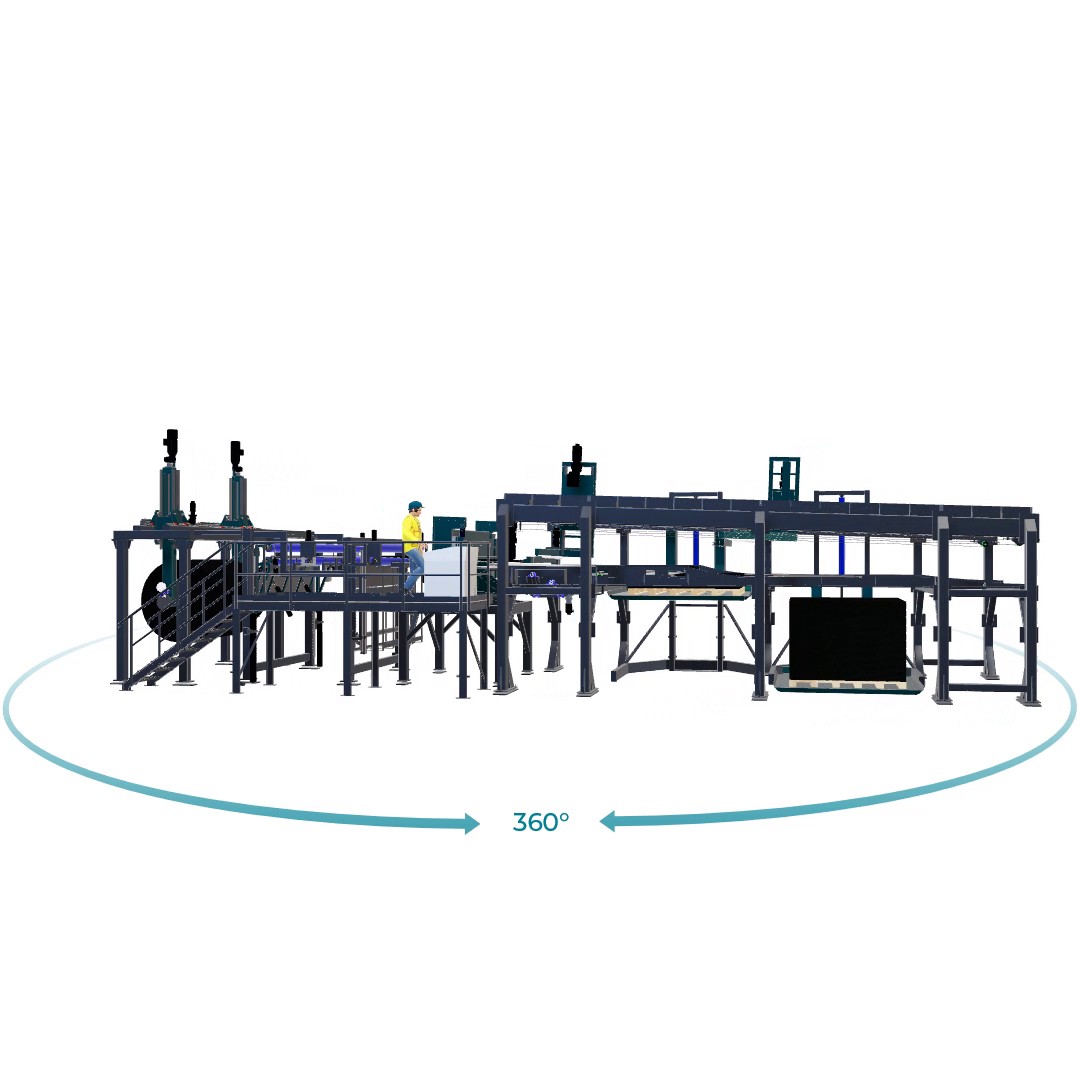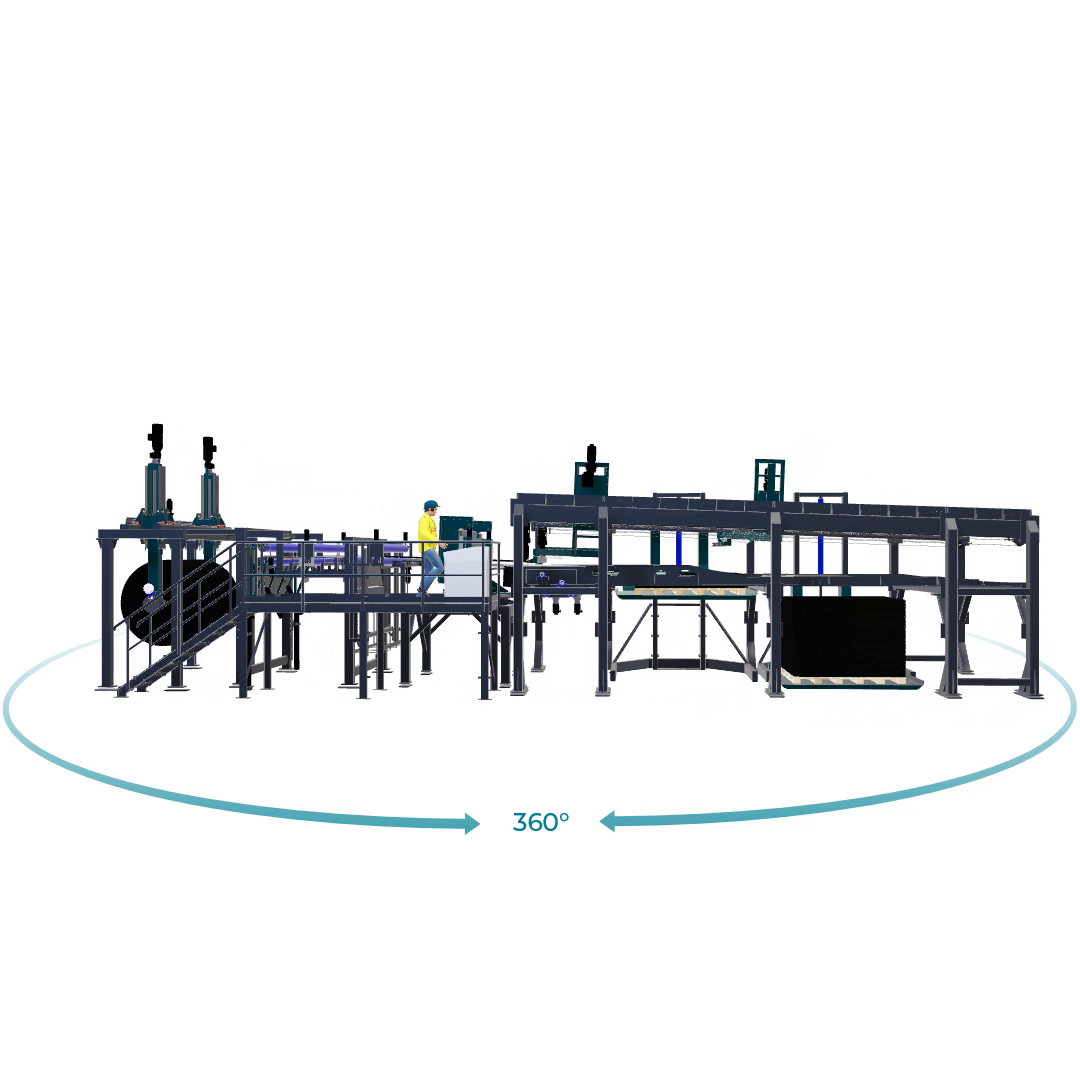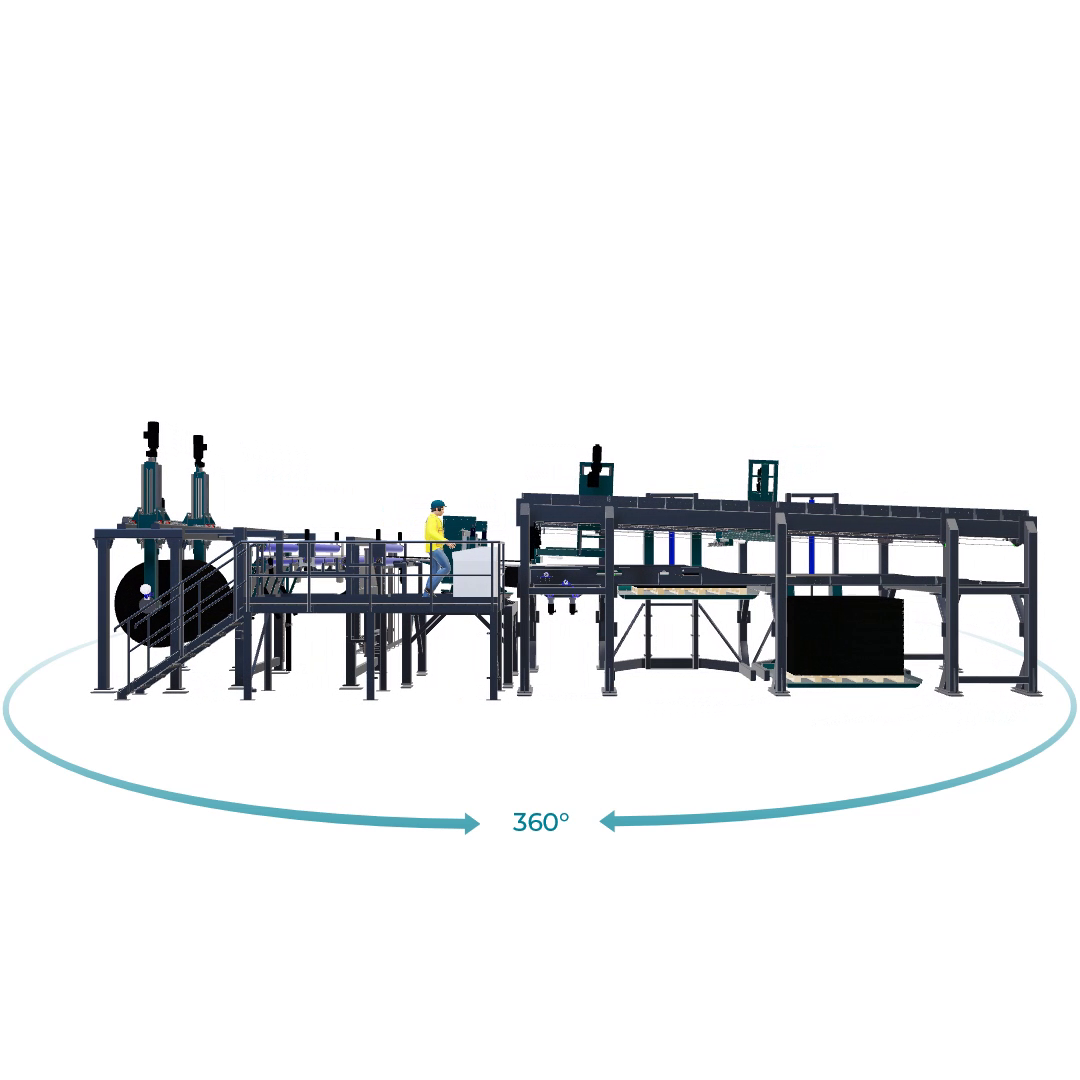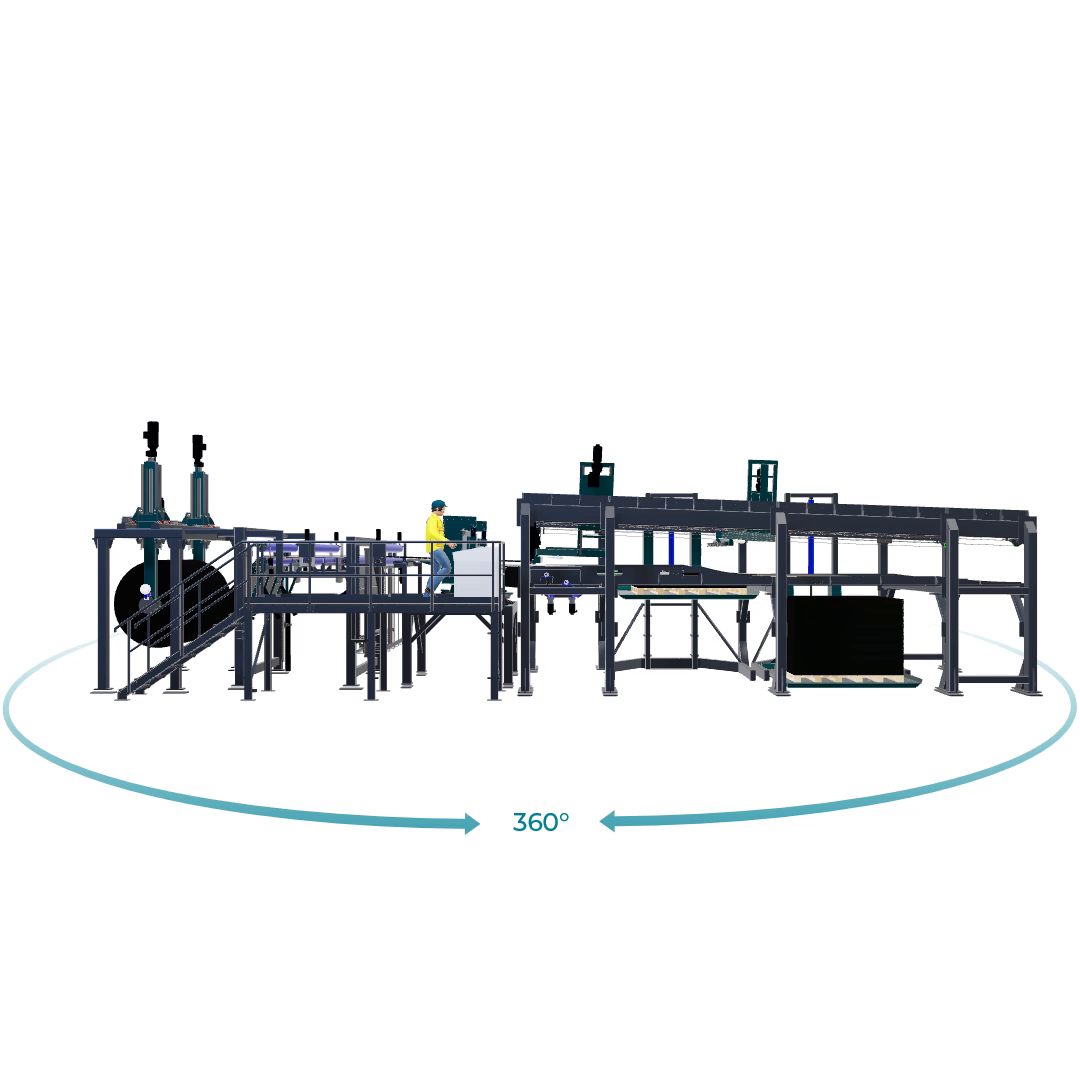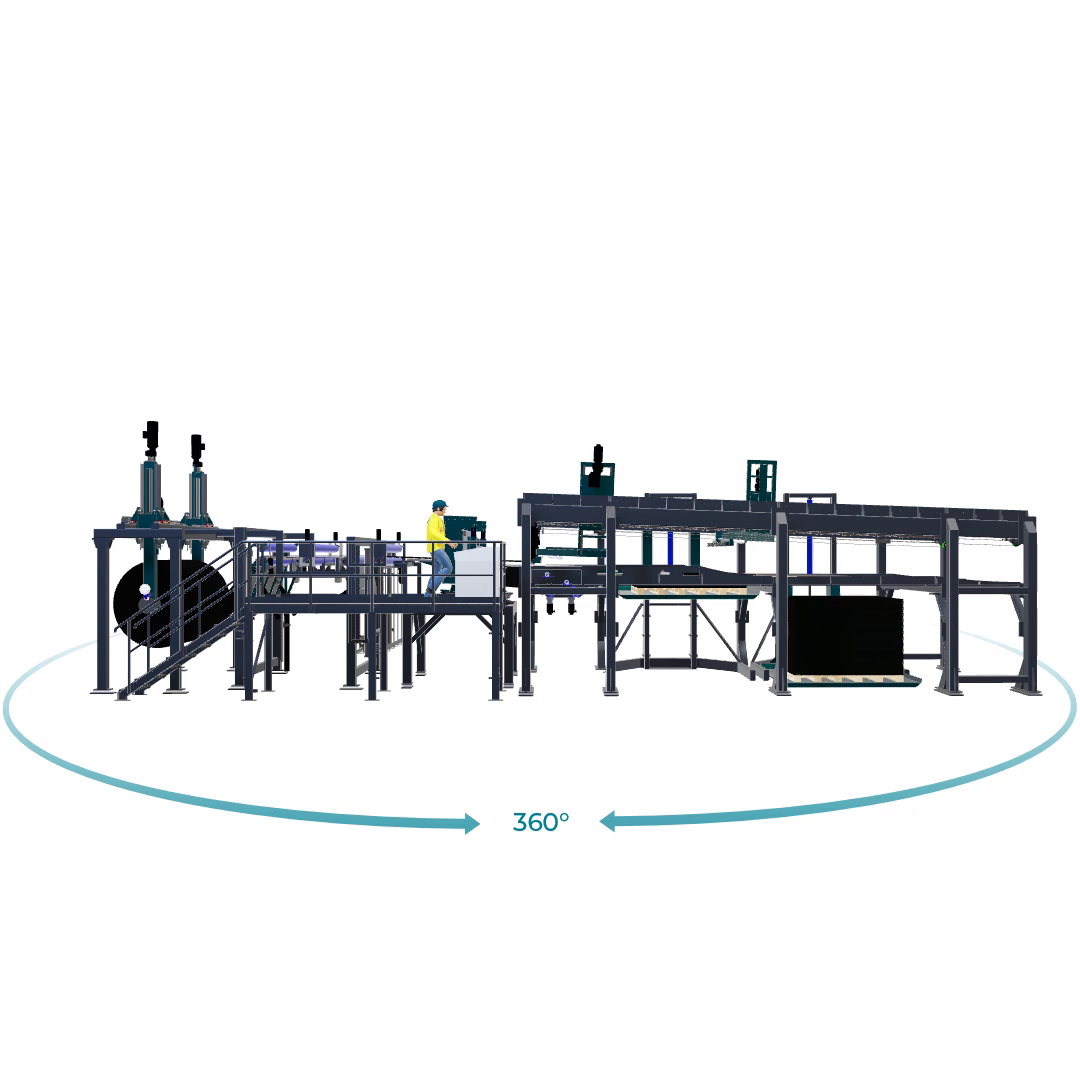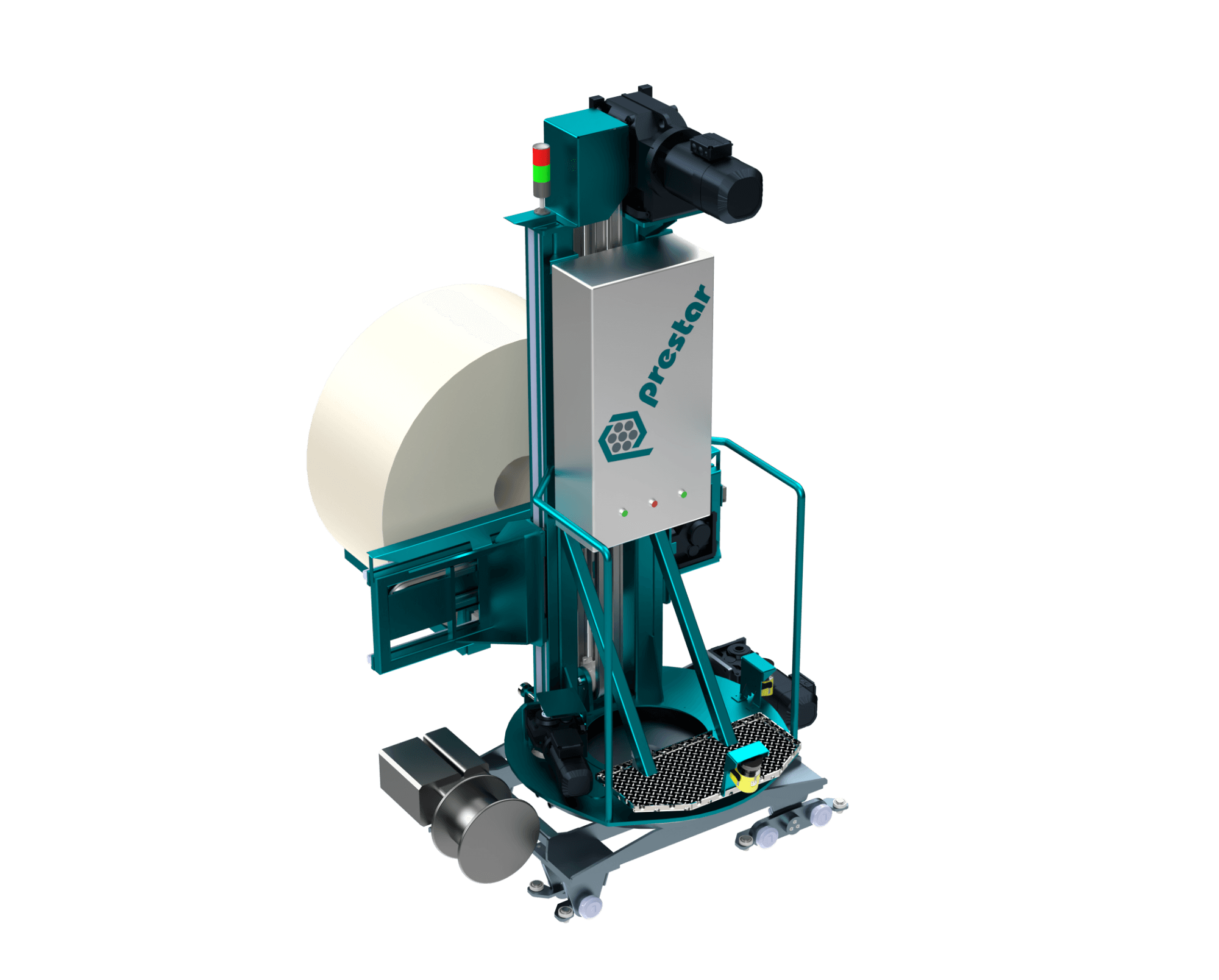 Automatic manipulator for paper rolls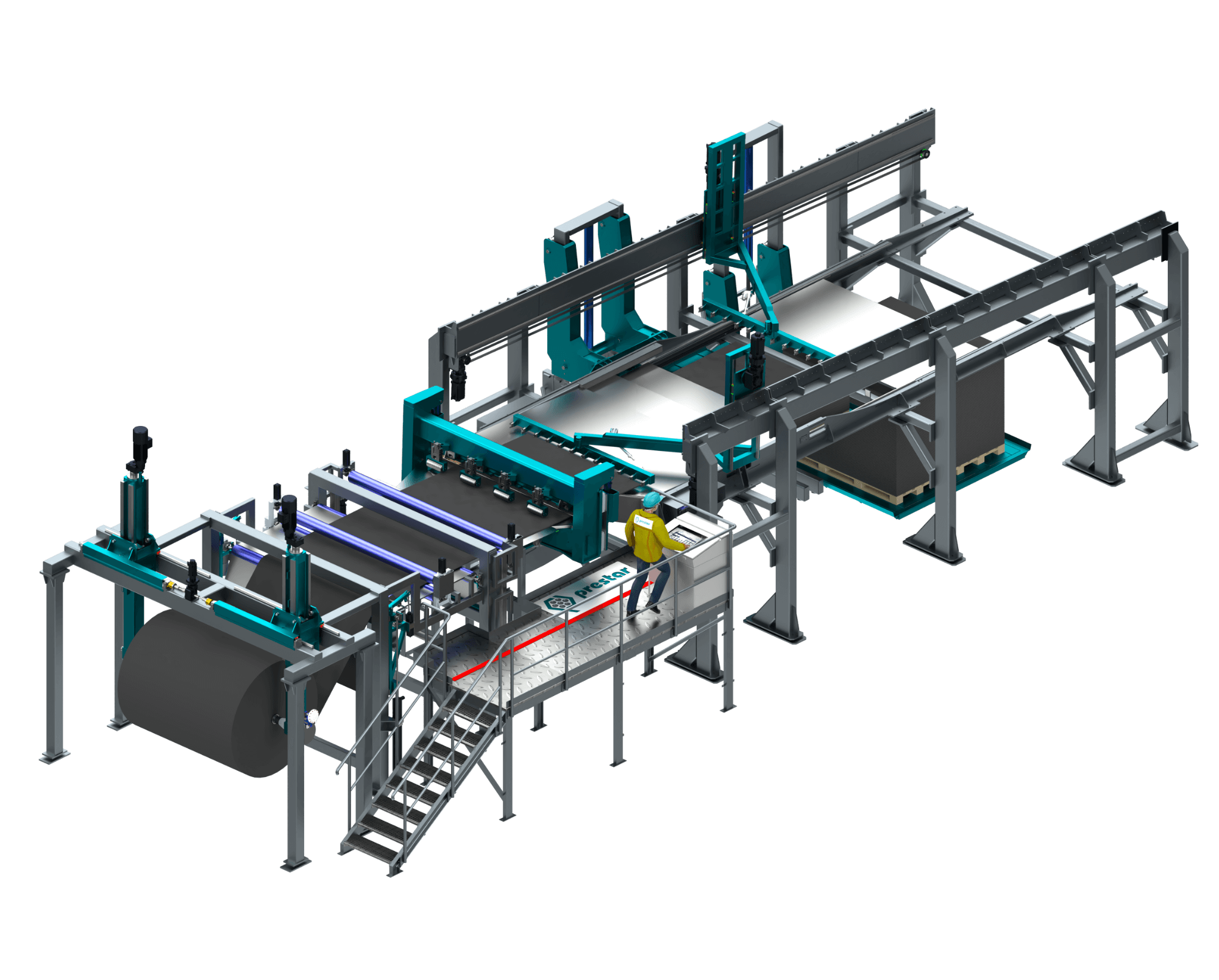 Automatic textile scissors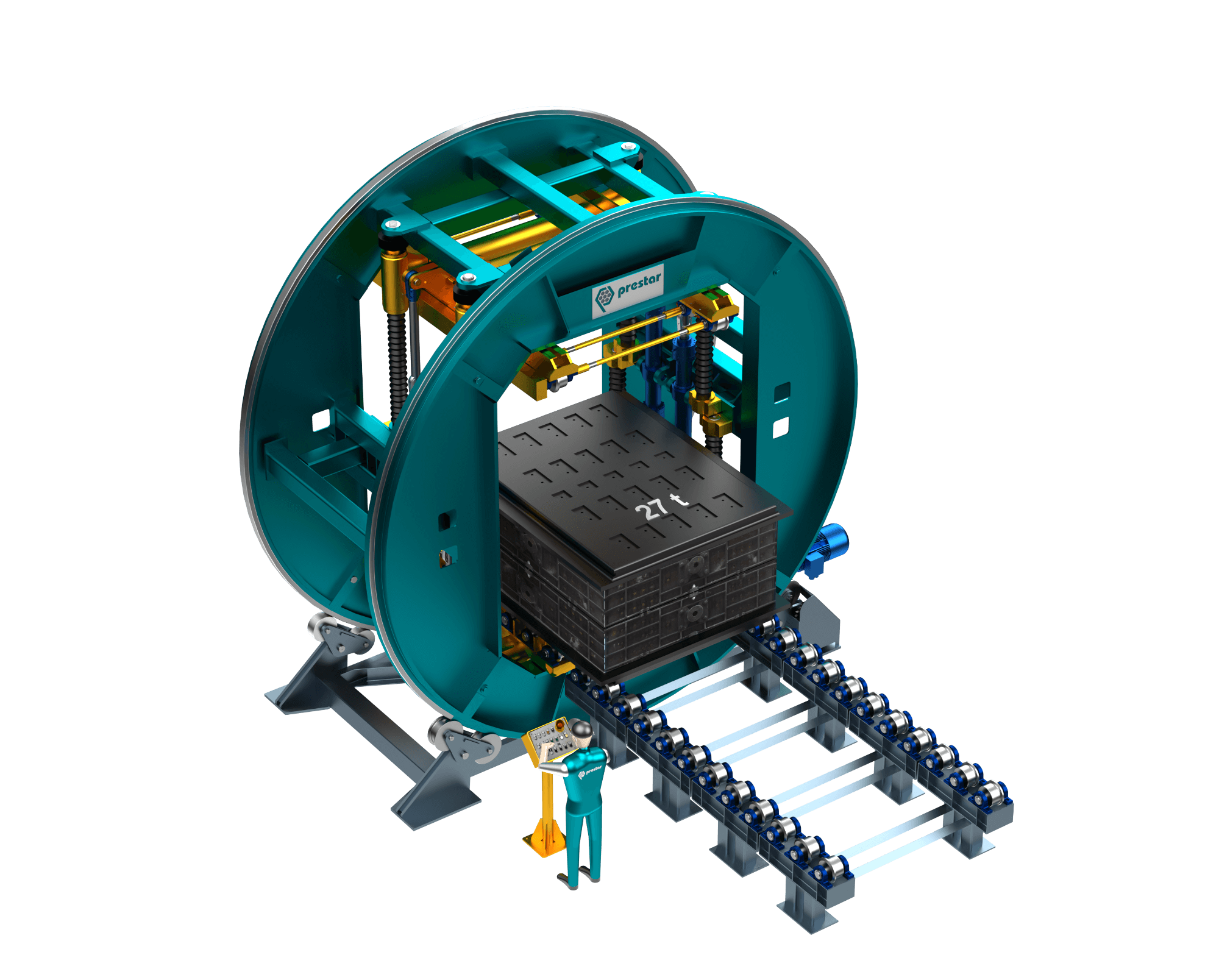 Machine for turning forms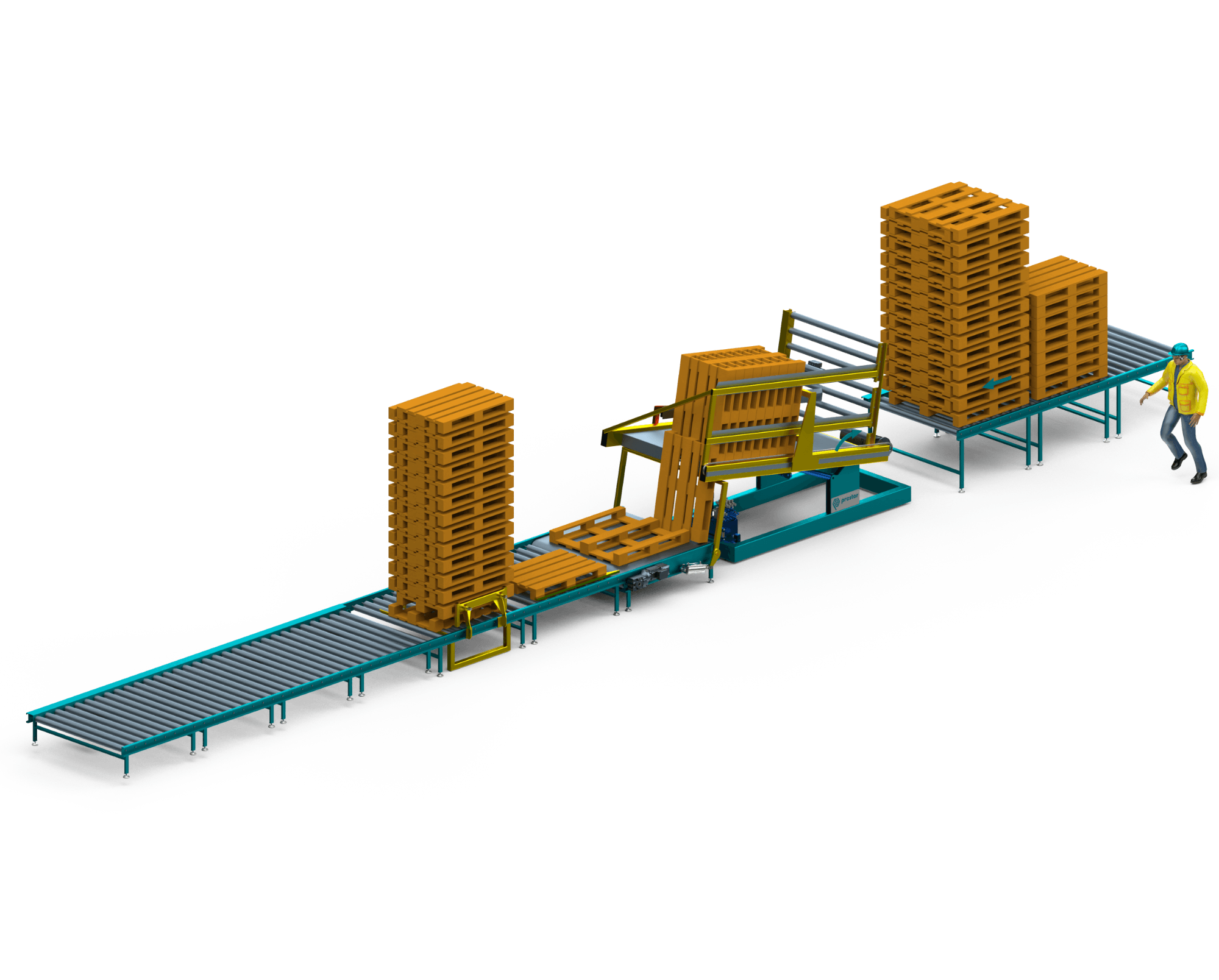 The sorting system for EUR pallets
79% of customers regret not making the decision to automate faster.