Pro přesné konce trubek a tyčí
Description of the device
Bevelling and chamfering at the tube ends is used to remove burrs after cutting of the tubes or to make the bevels for welding of the tube ends.
Technical parameters of the machine
Chamfer units ensure that the outside and inside diameter are bevelled as well as the alignment of the tube face. Chamfer ranges are 2 – 10 mm x 30, 45 or 60 degrees.
To chamfer the edges, the chuck is equipped with two to three clamped knives with changeable plates. In one take the outer edge, the inner edge are chamfered, and the face of the pipe is aligned.
Hydraulic cylinders must be used to clamp the pipes. The pipe must always be centred in the anti-chuck axis.
Other equipment of the machine
These are smaller diameters of pipes.
The pipe arrives at the stop to establish the position, and then is moved to the bevelling position.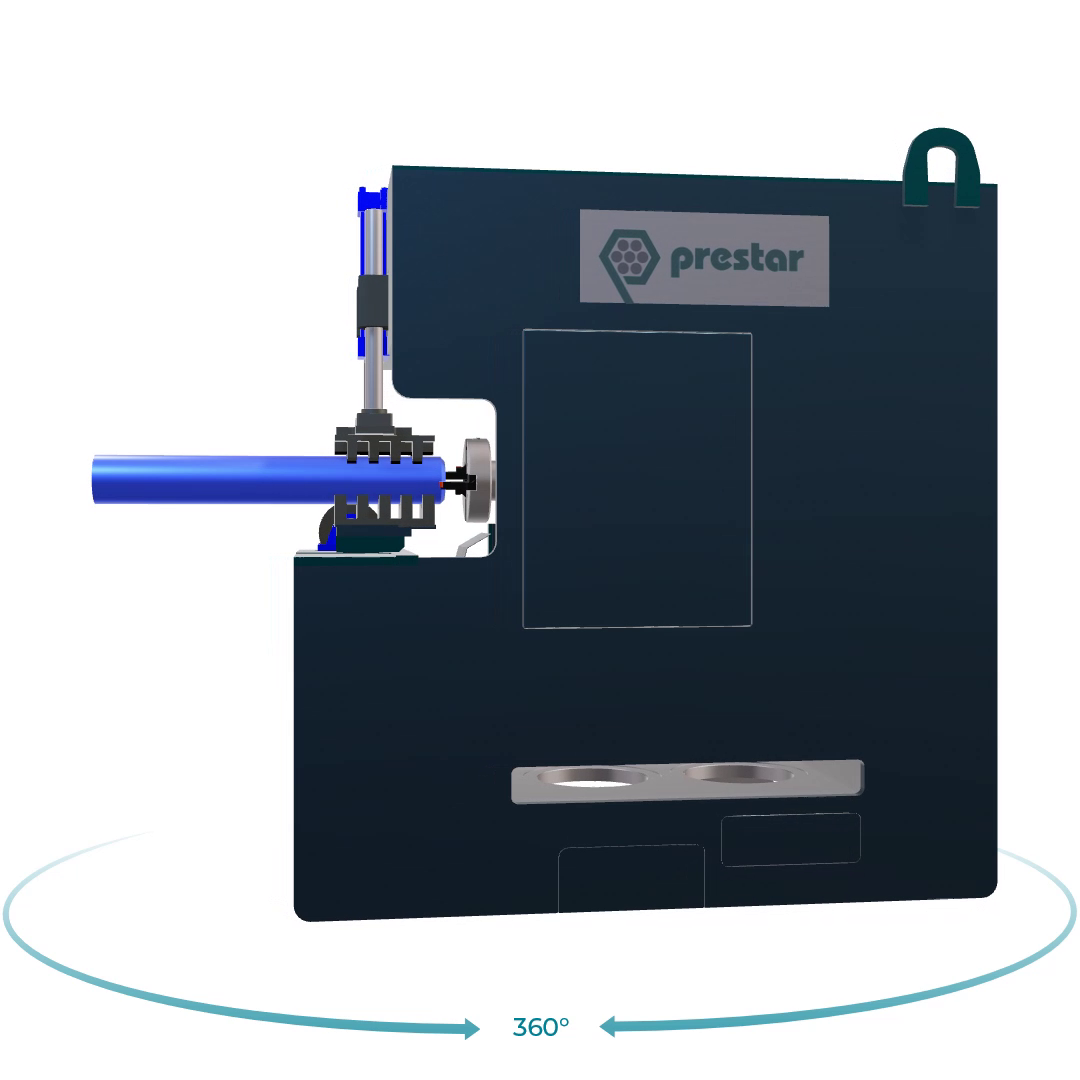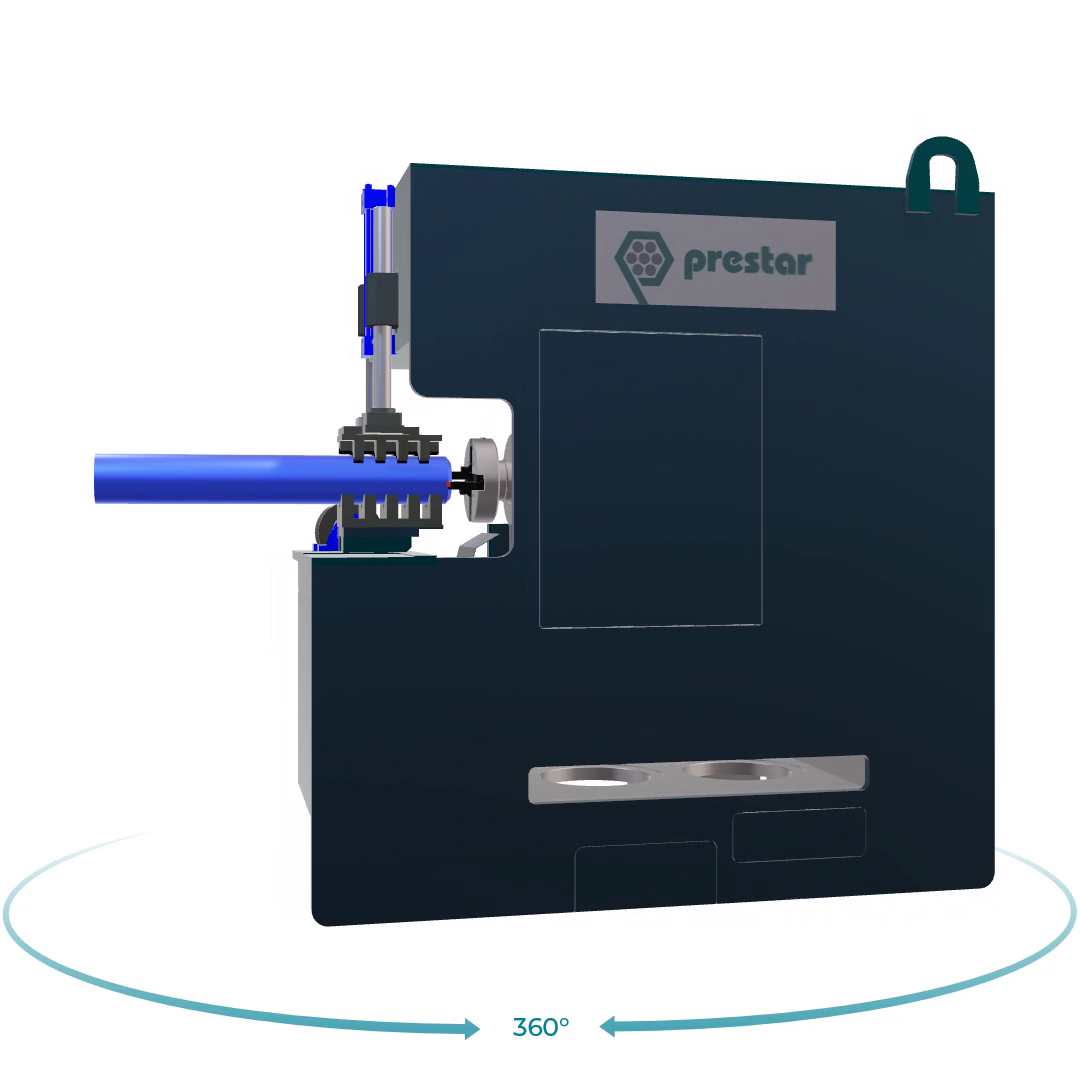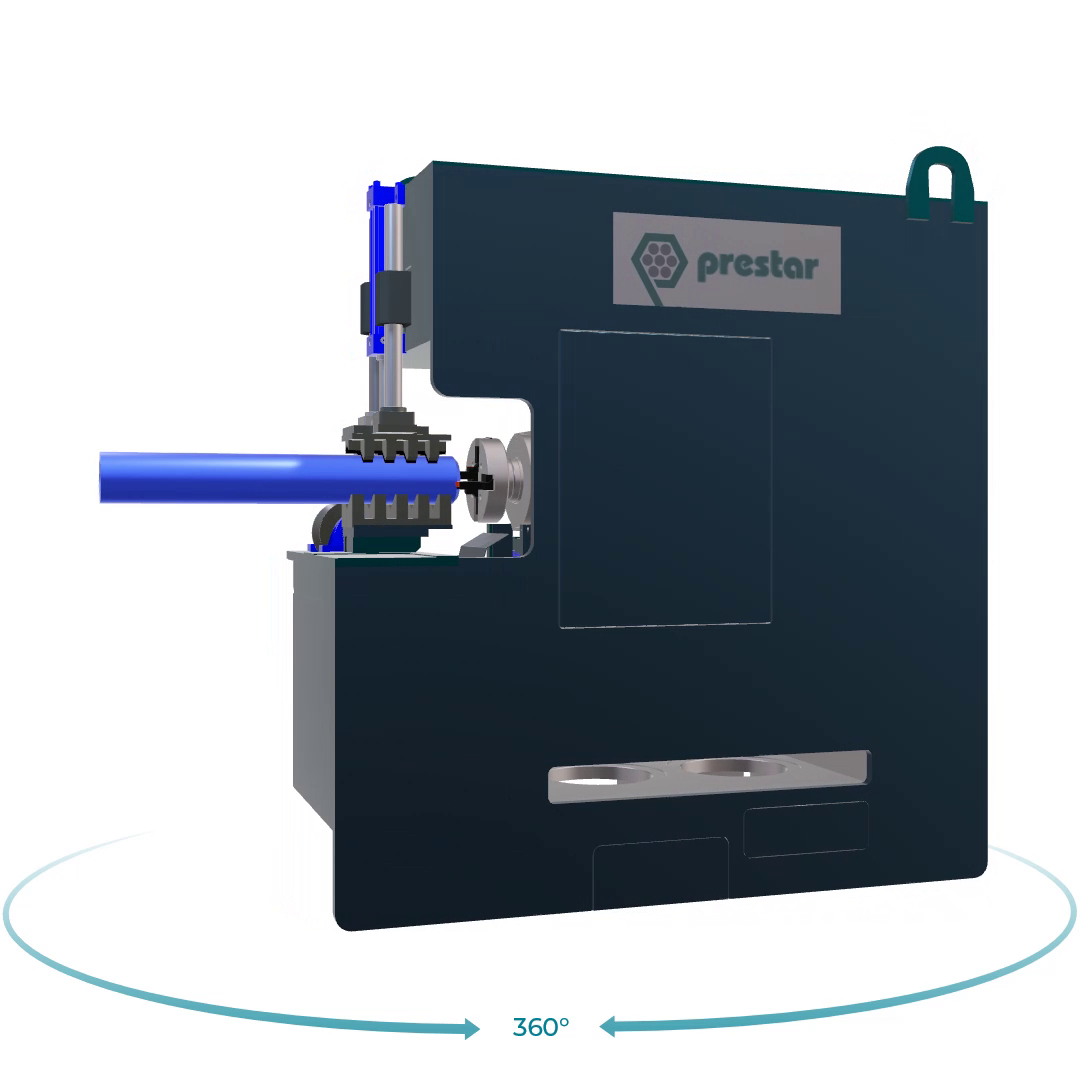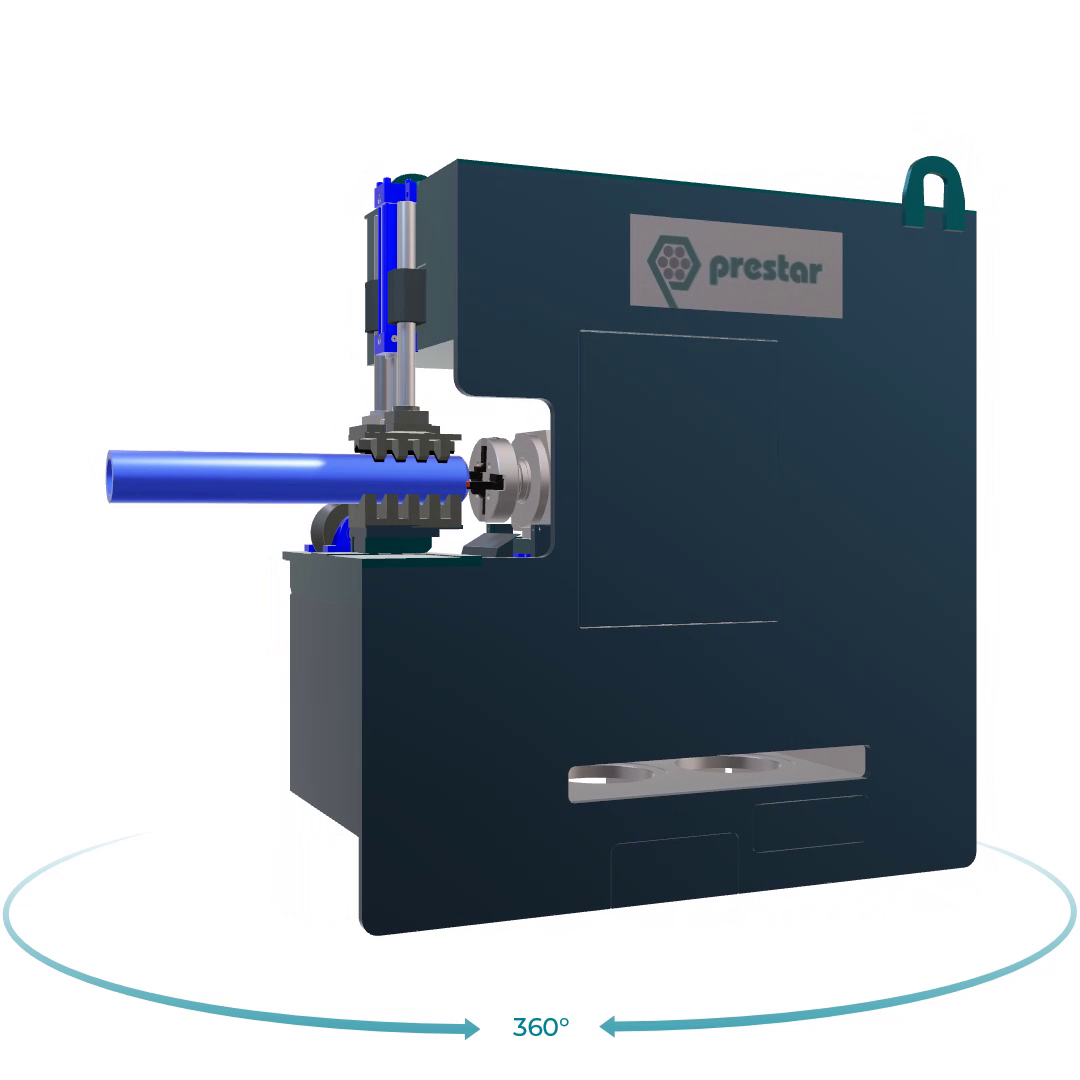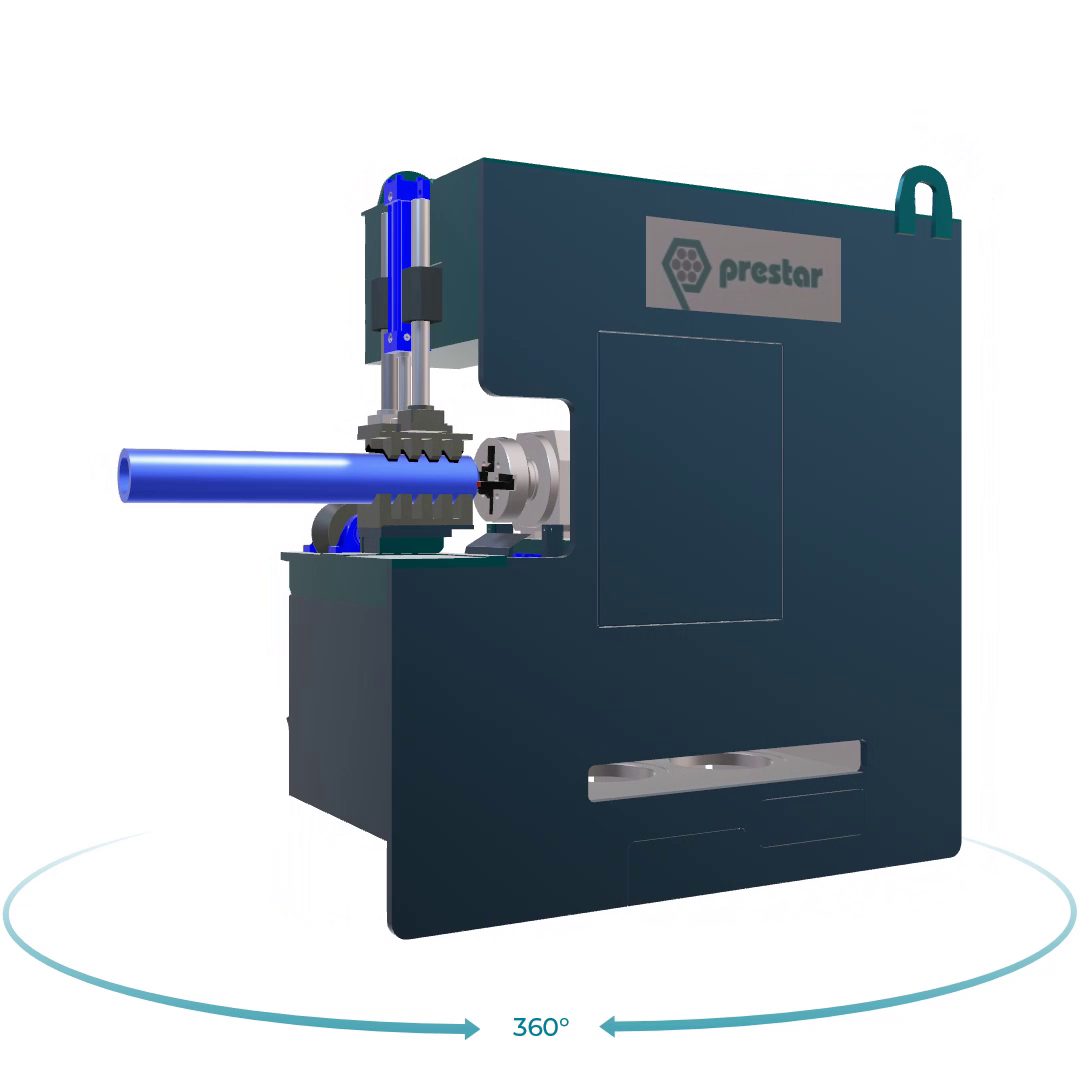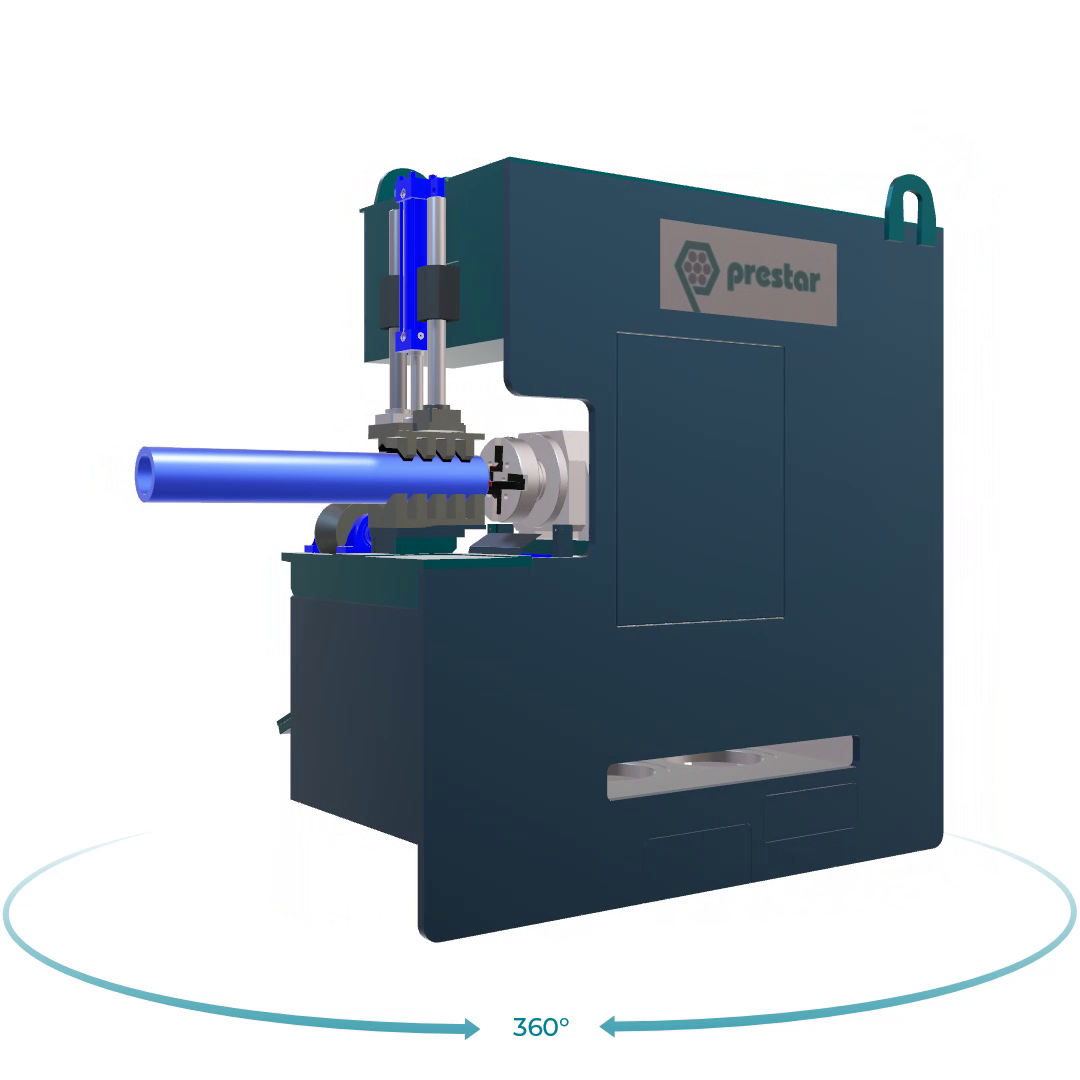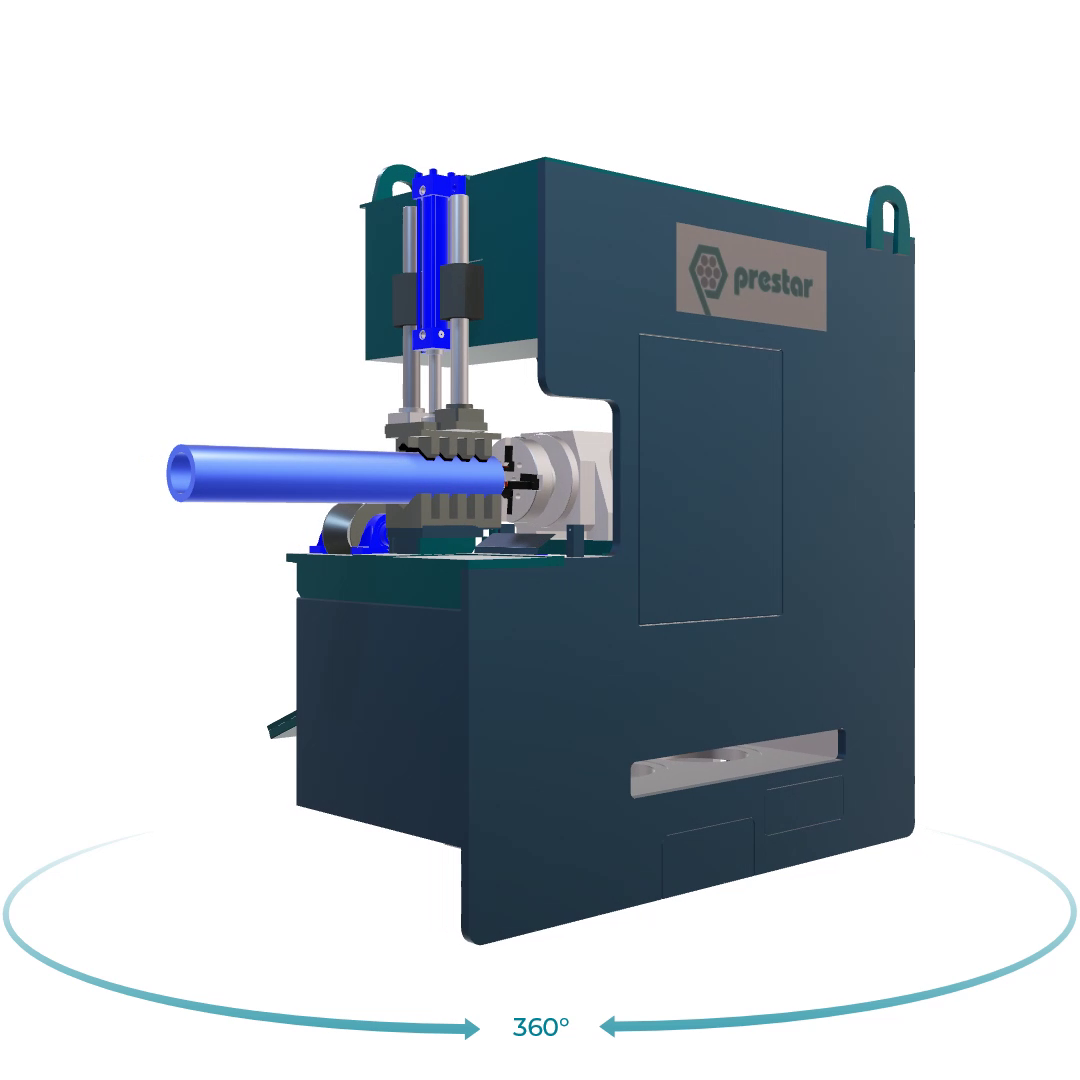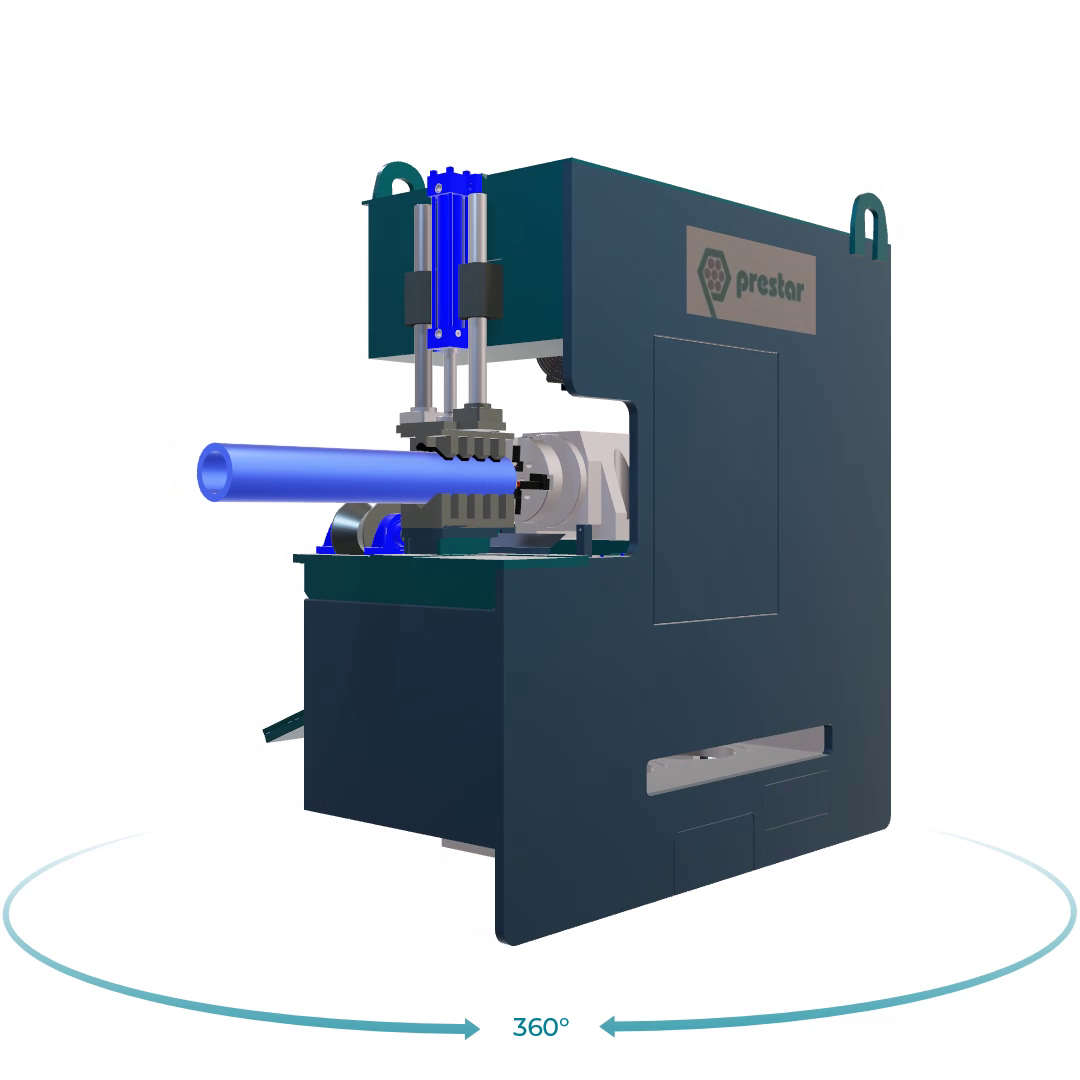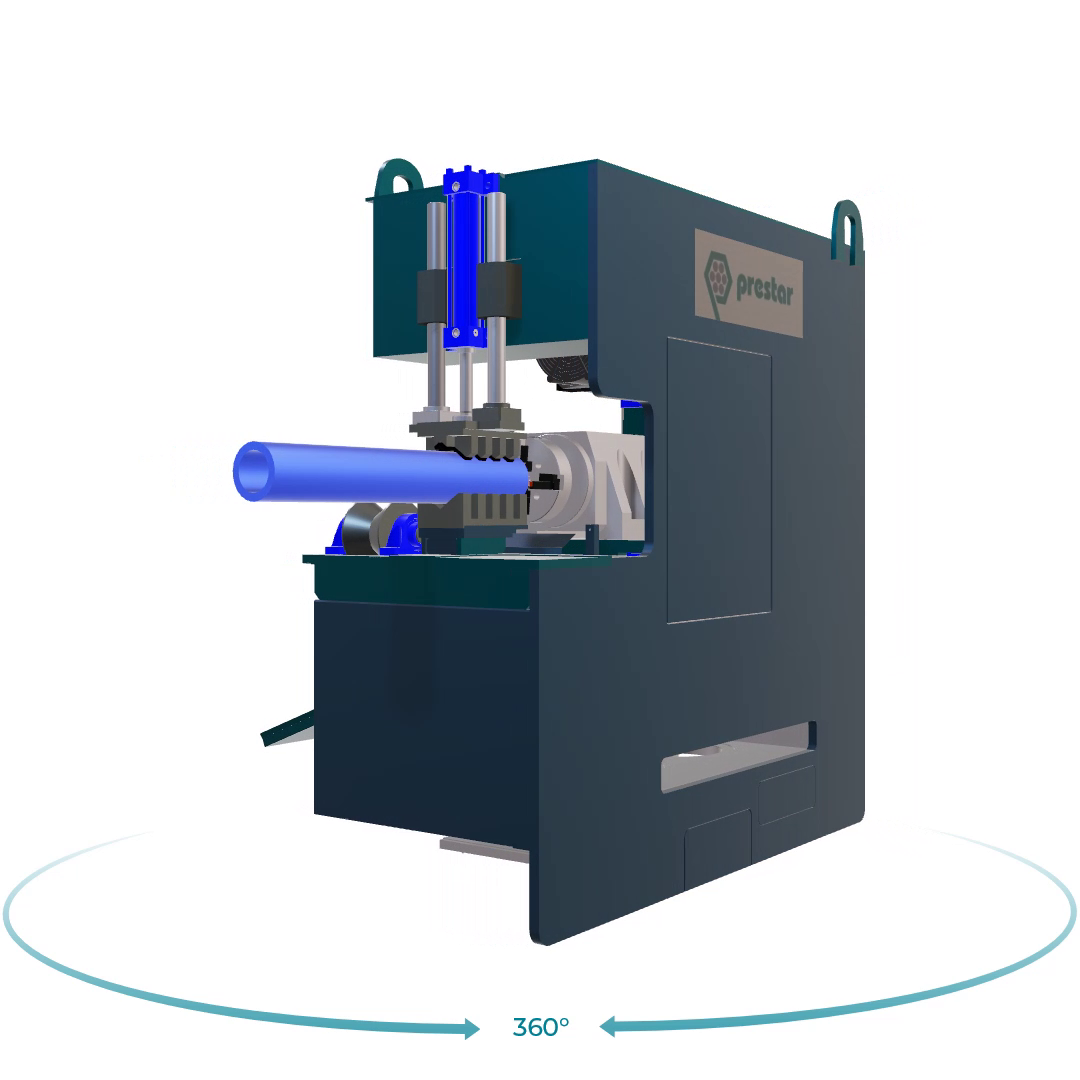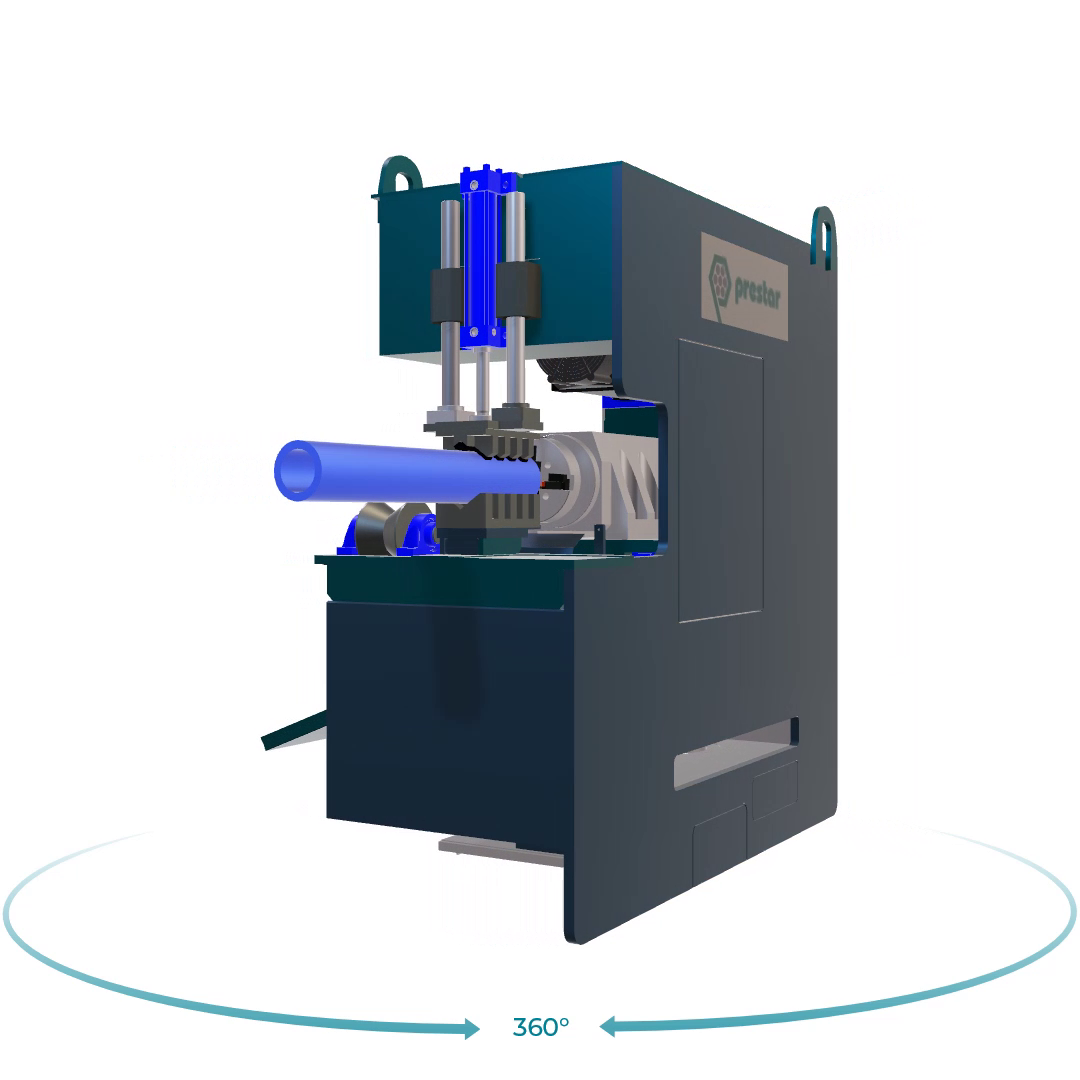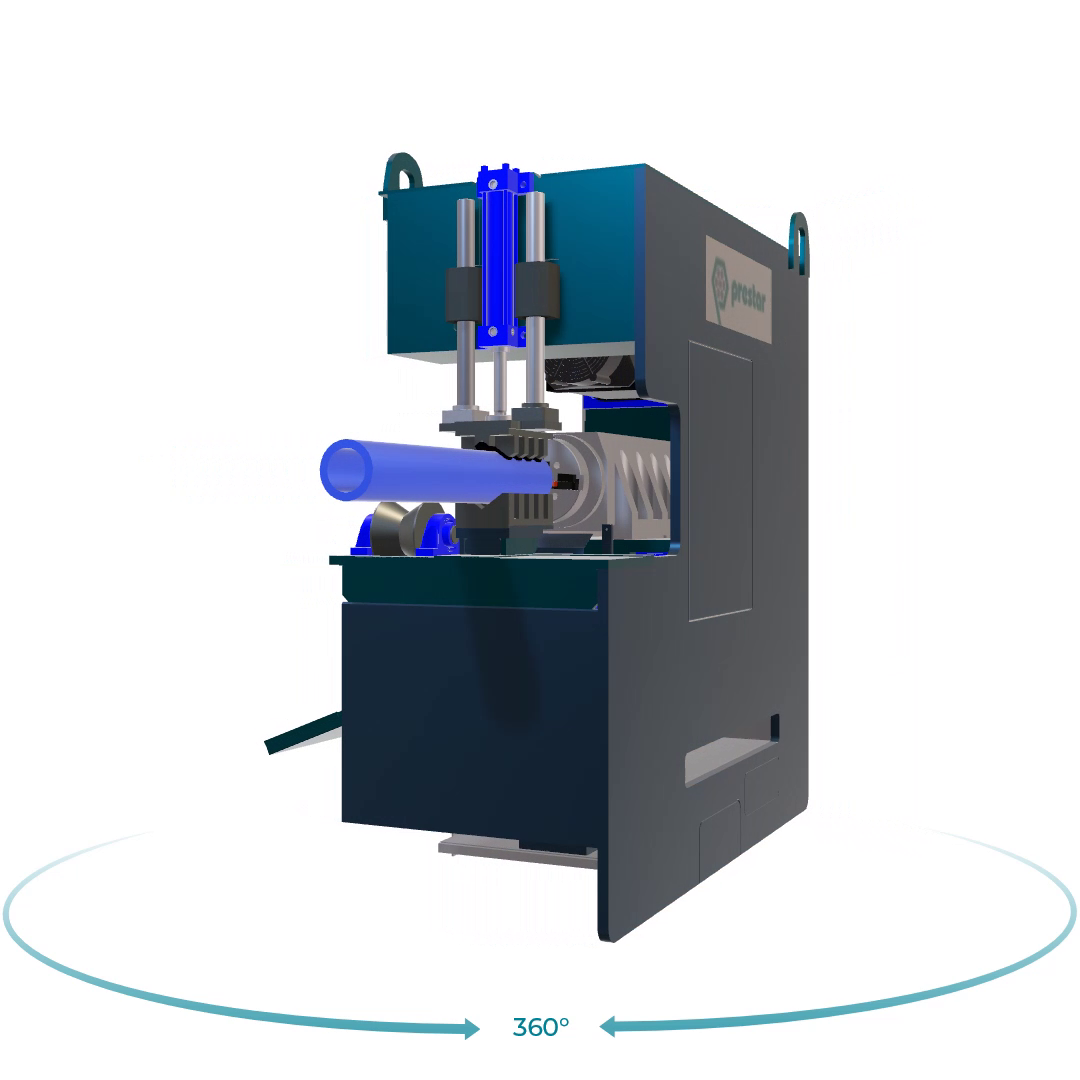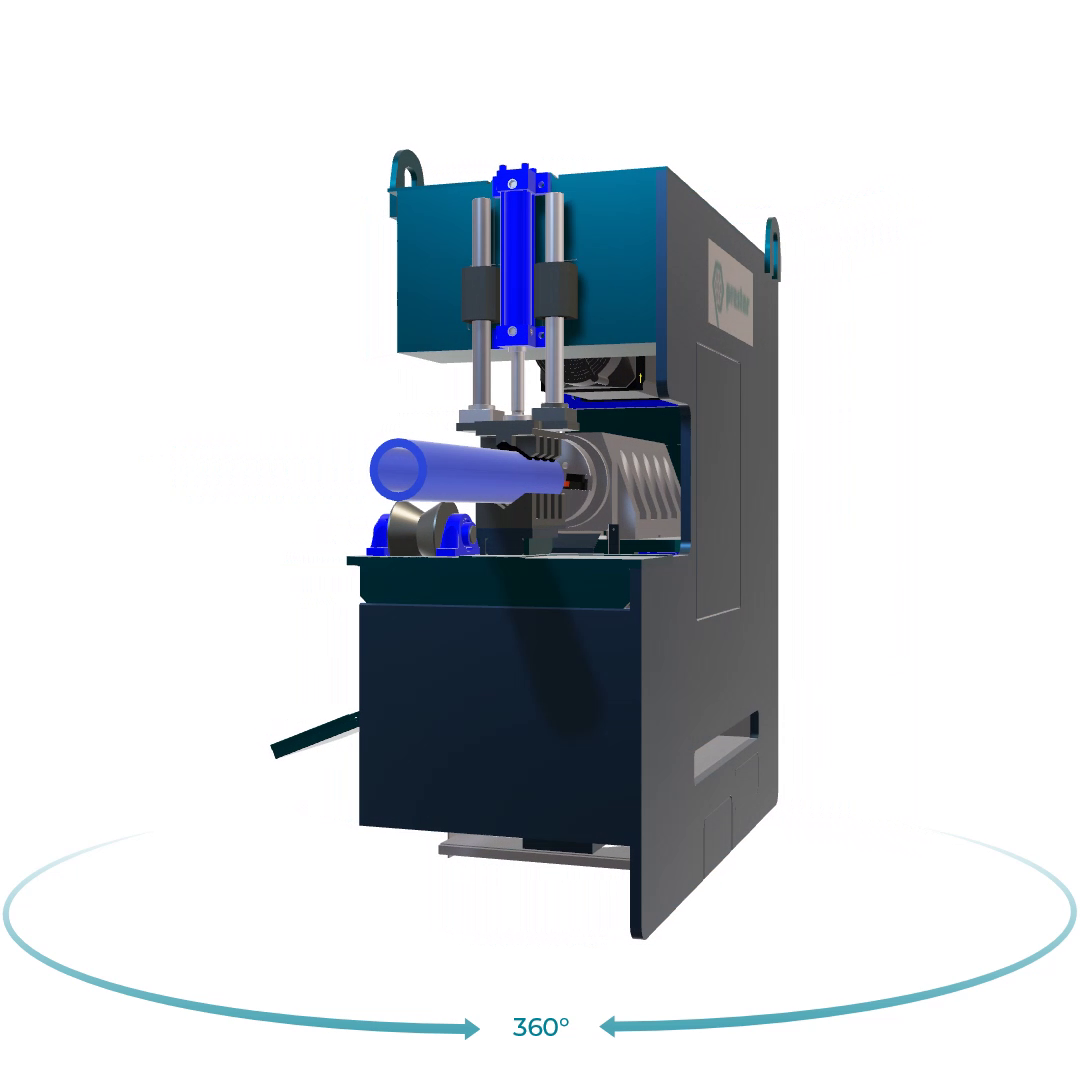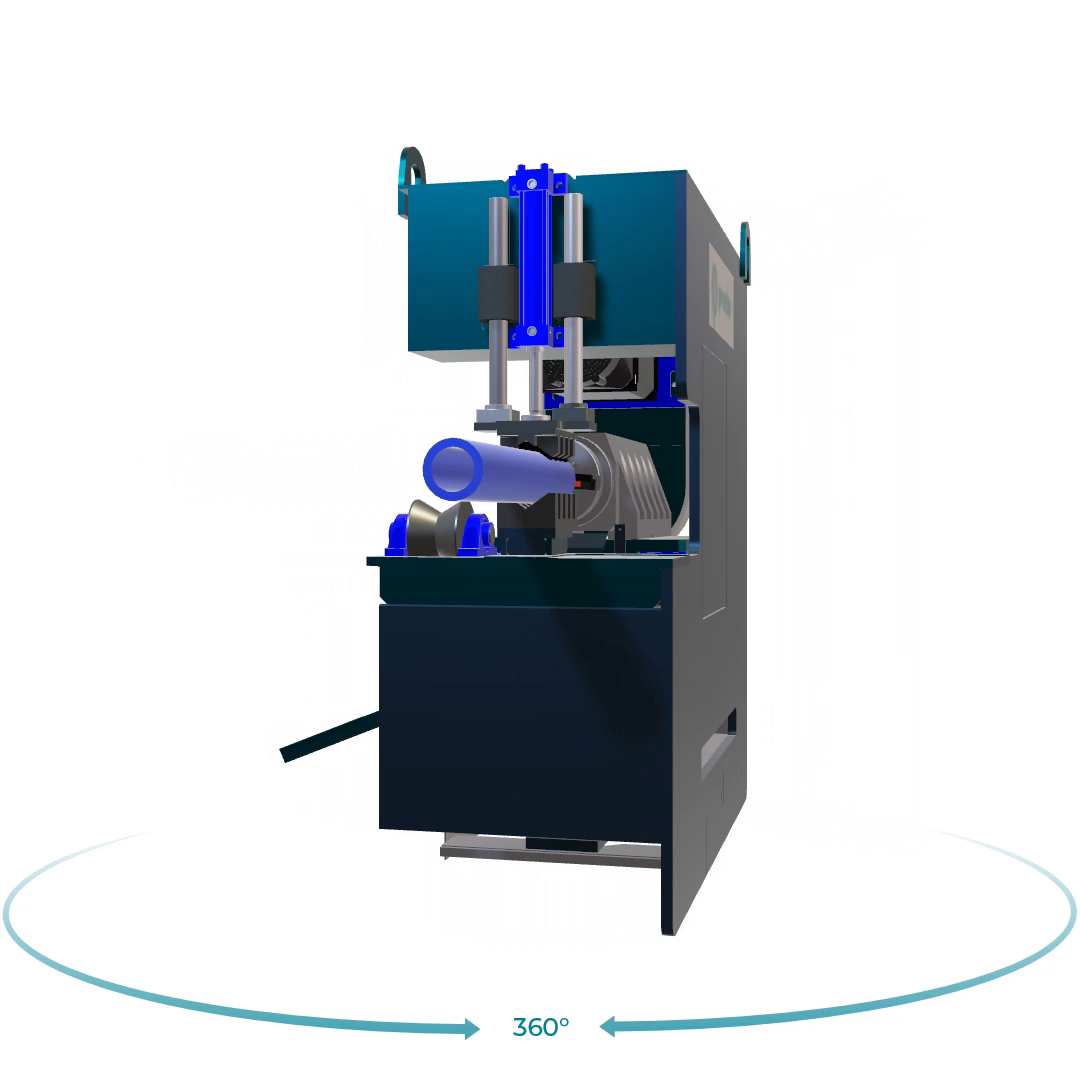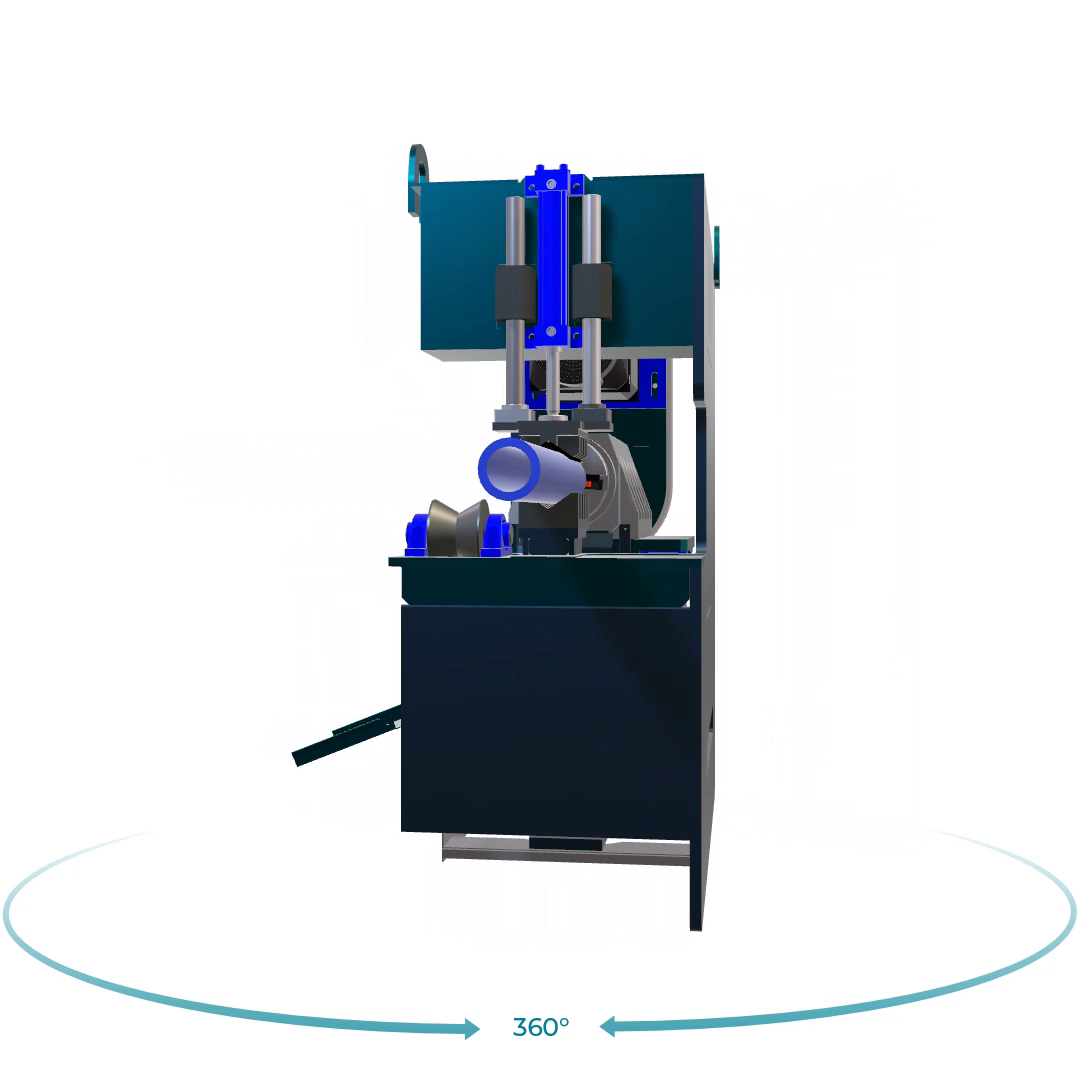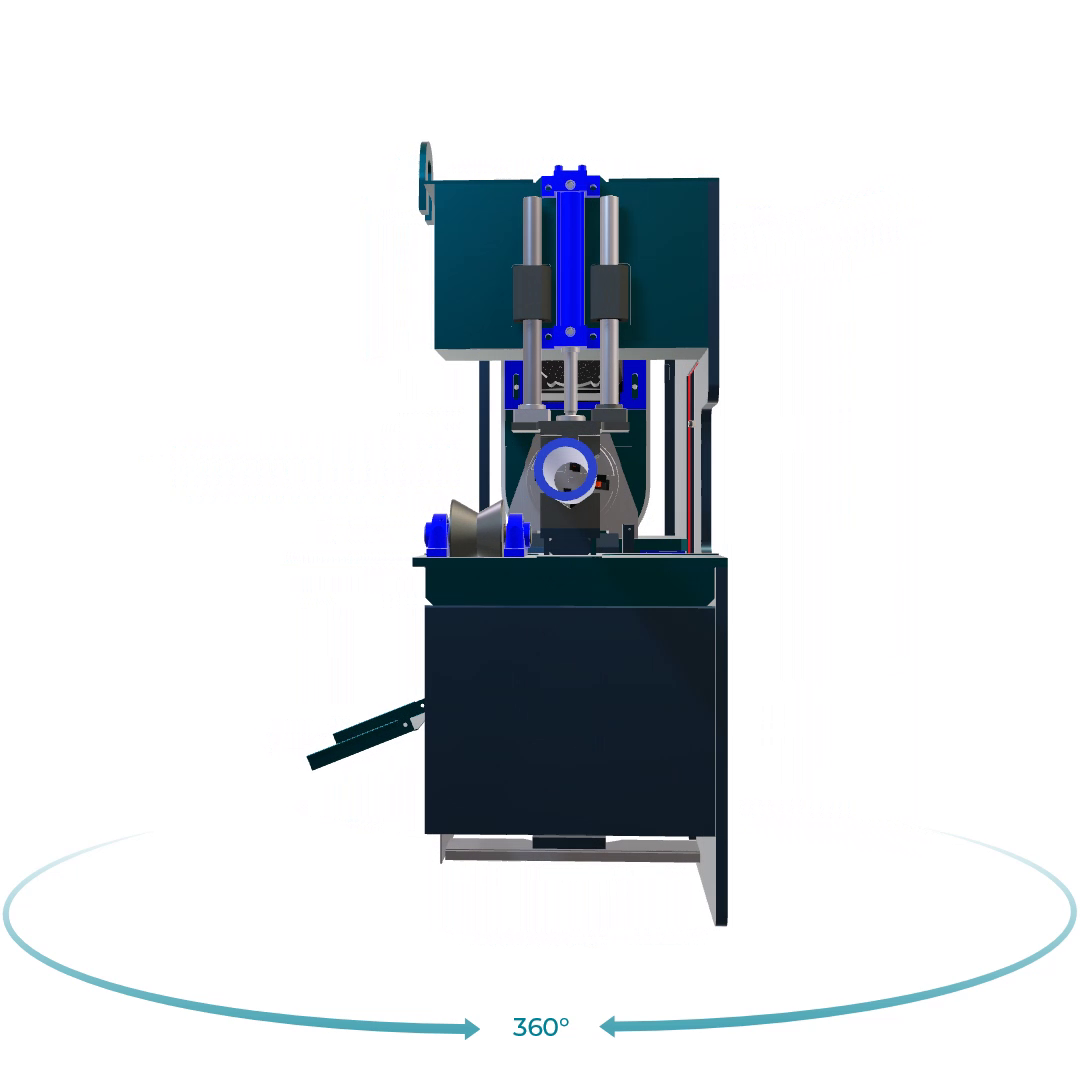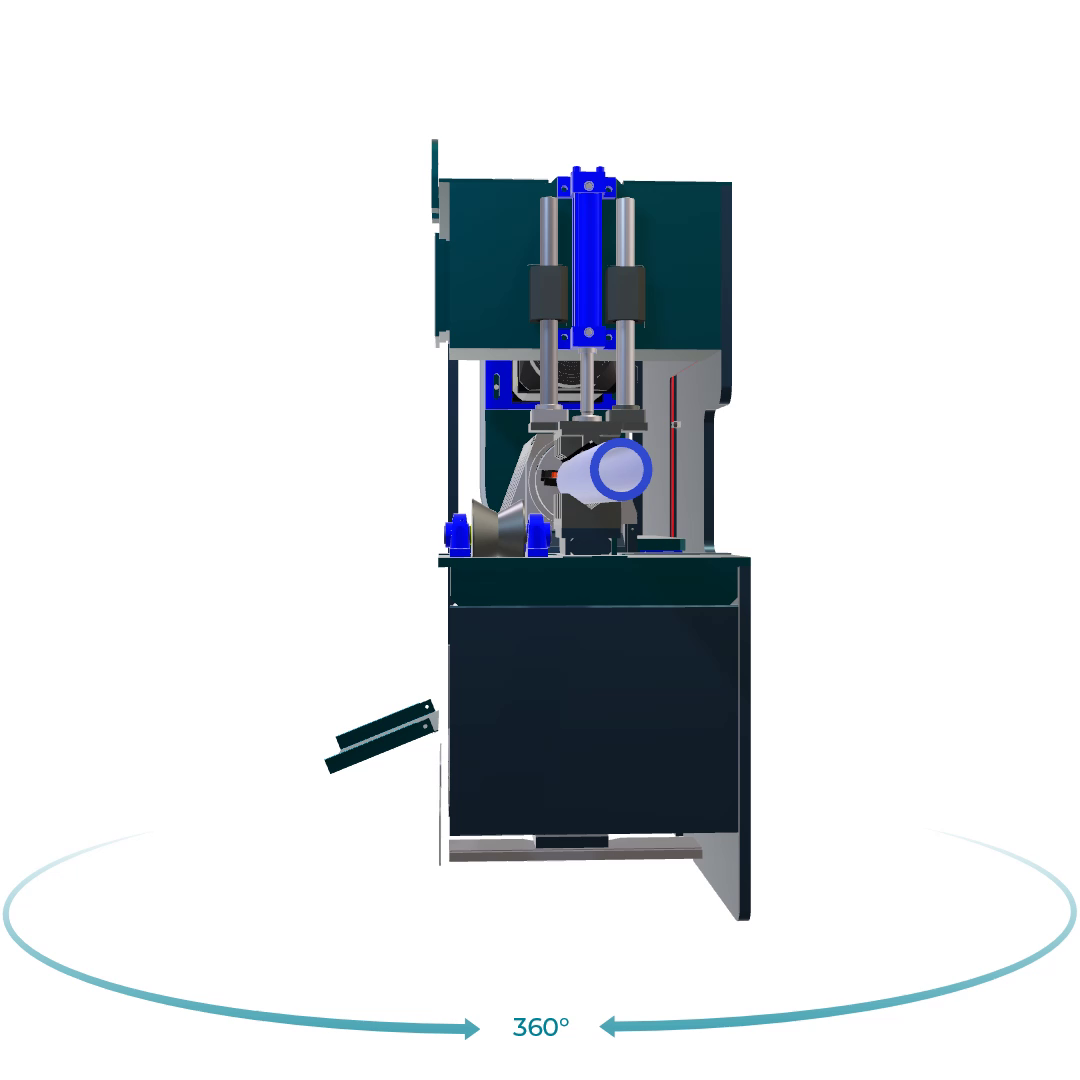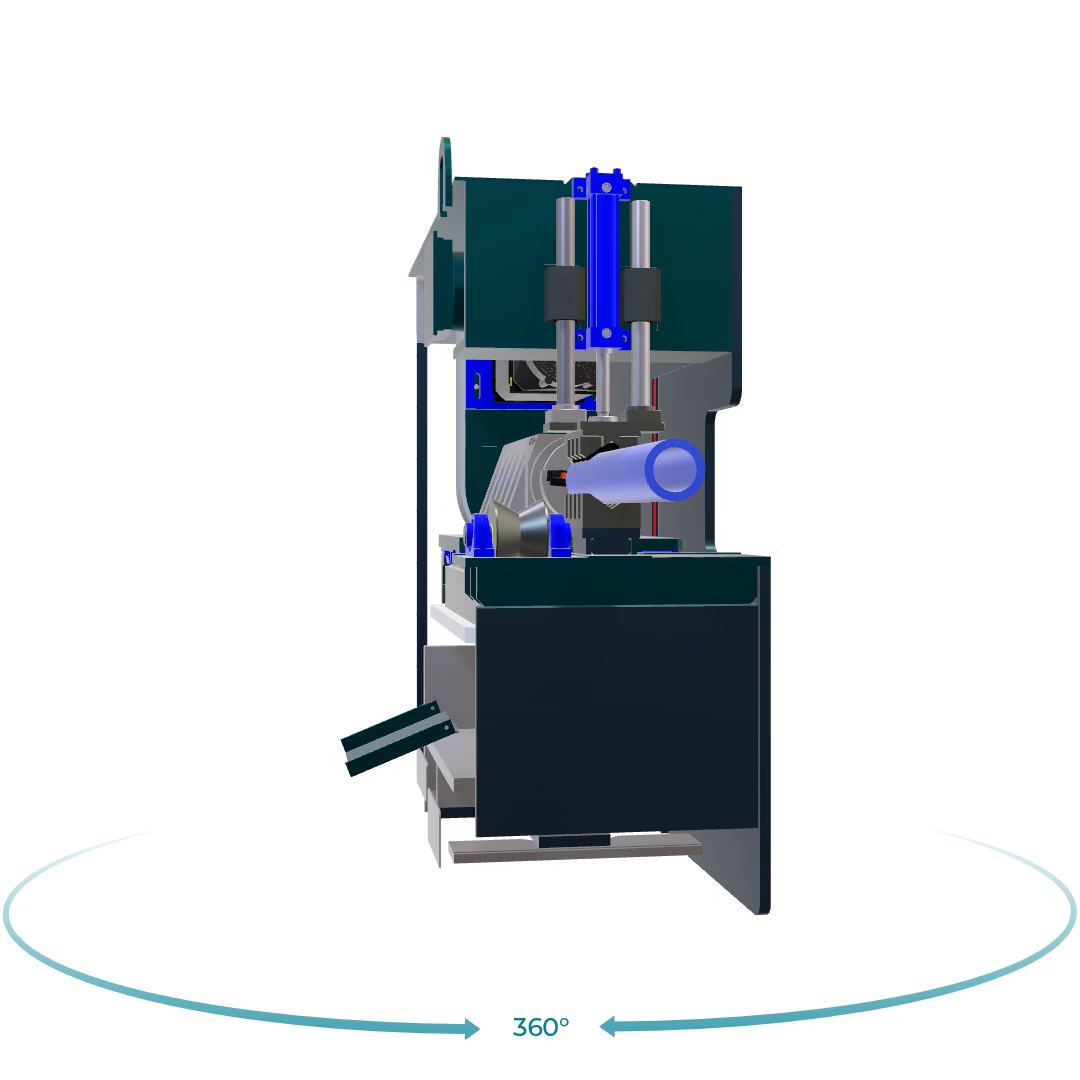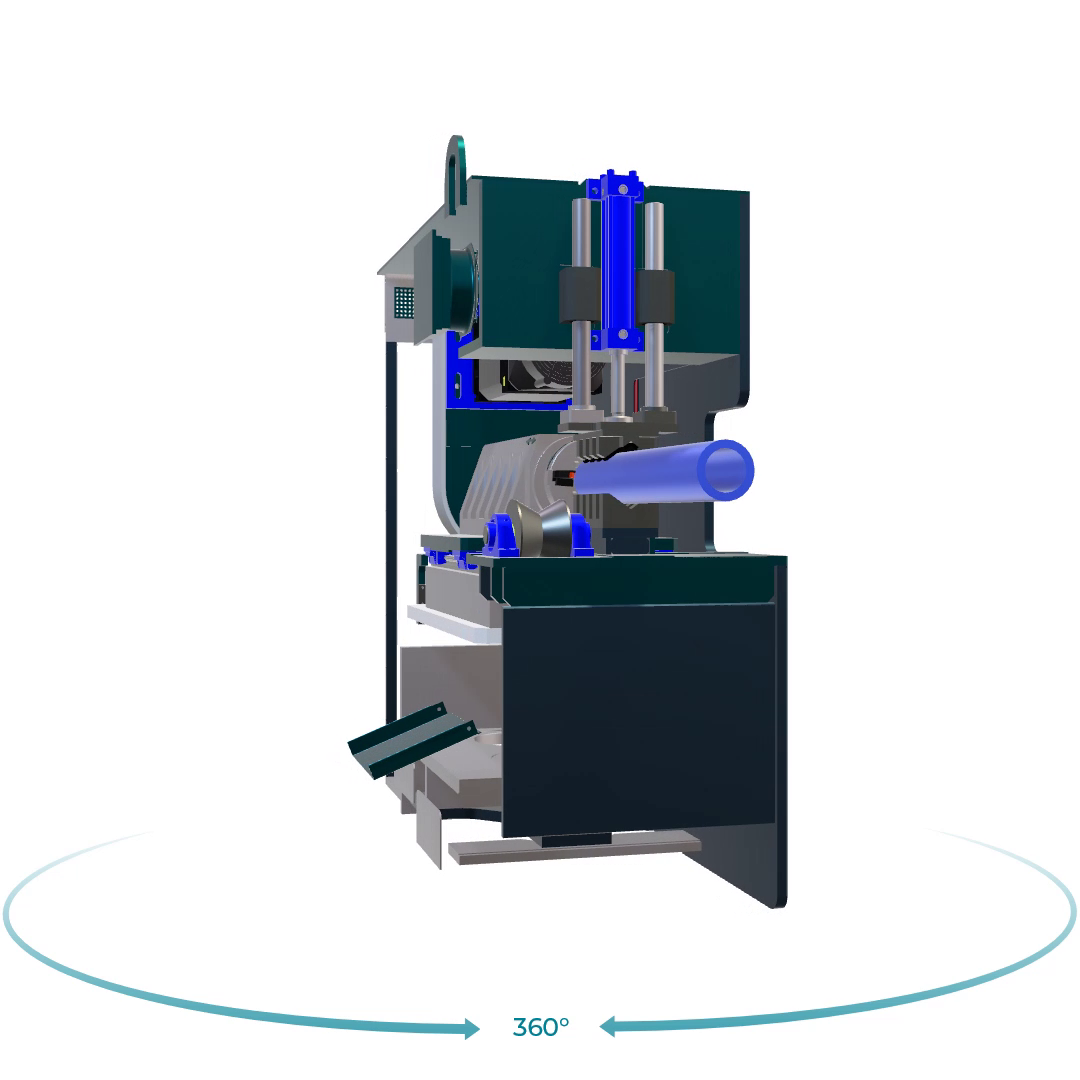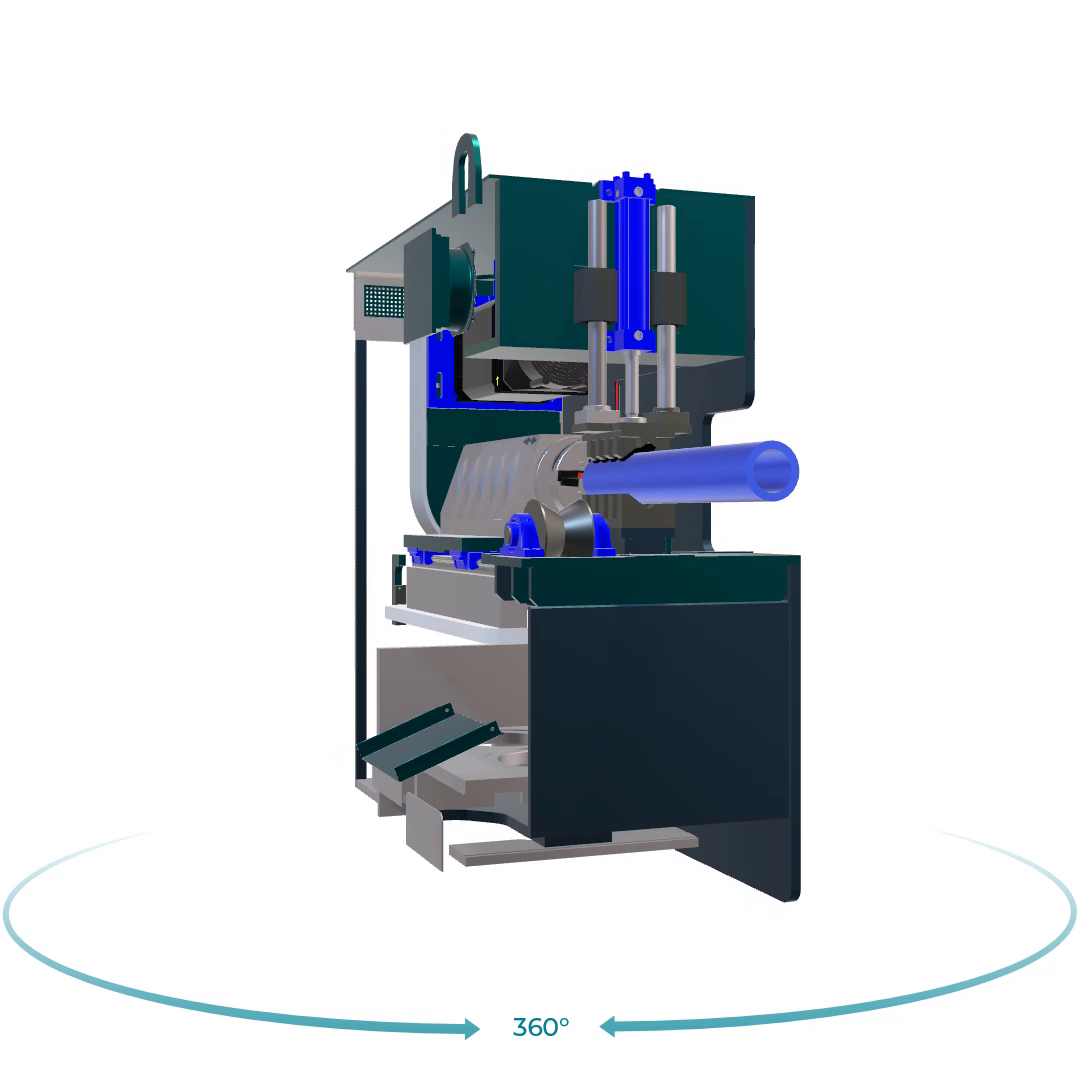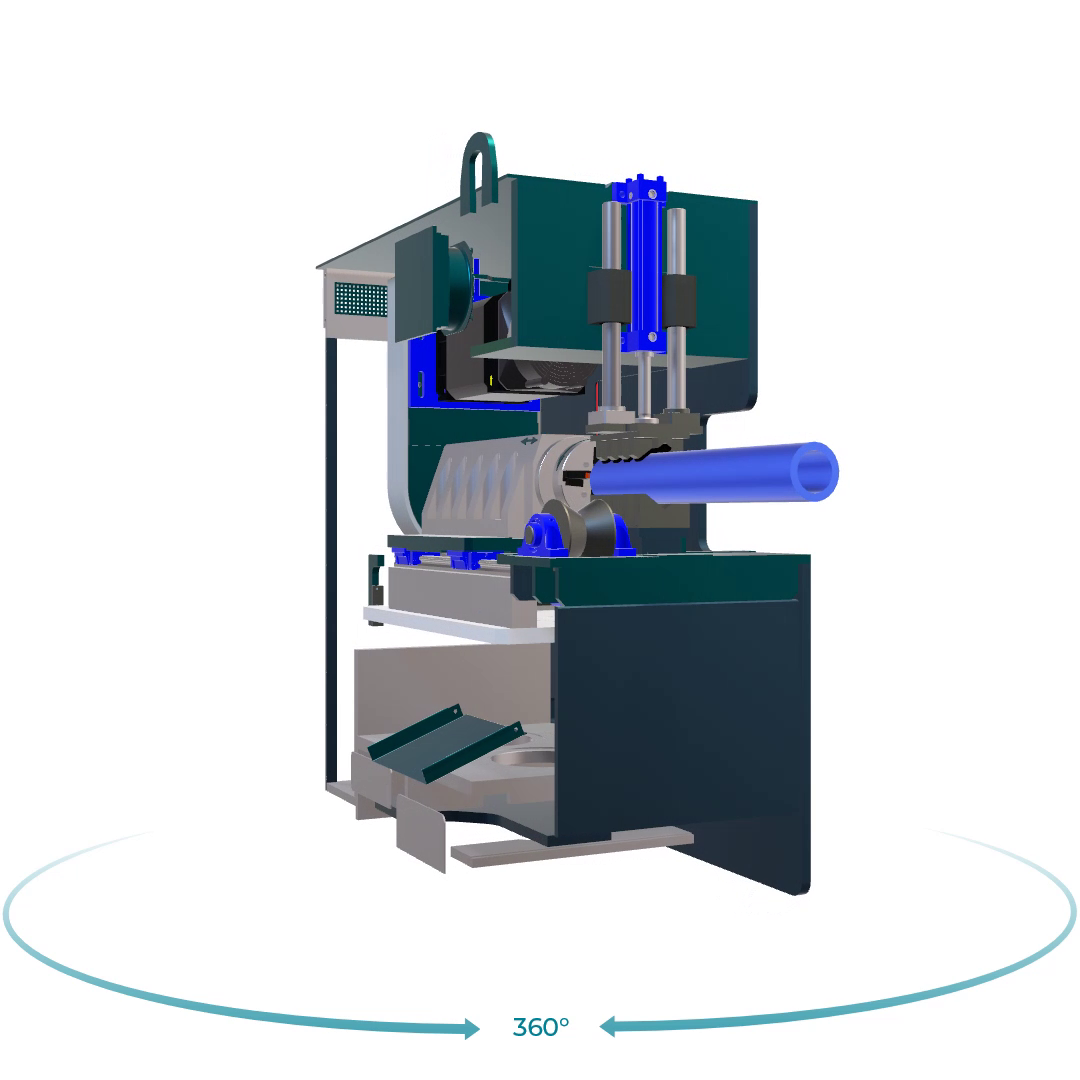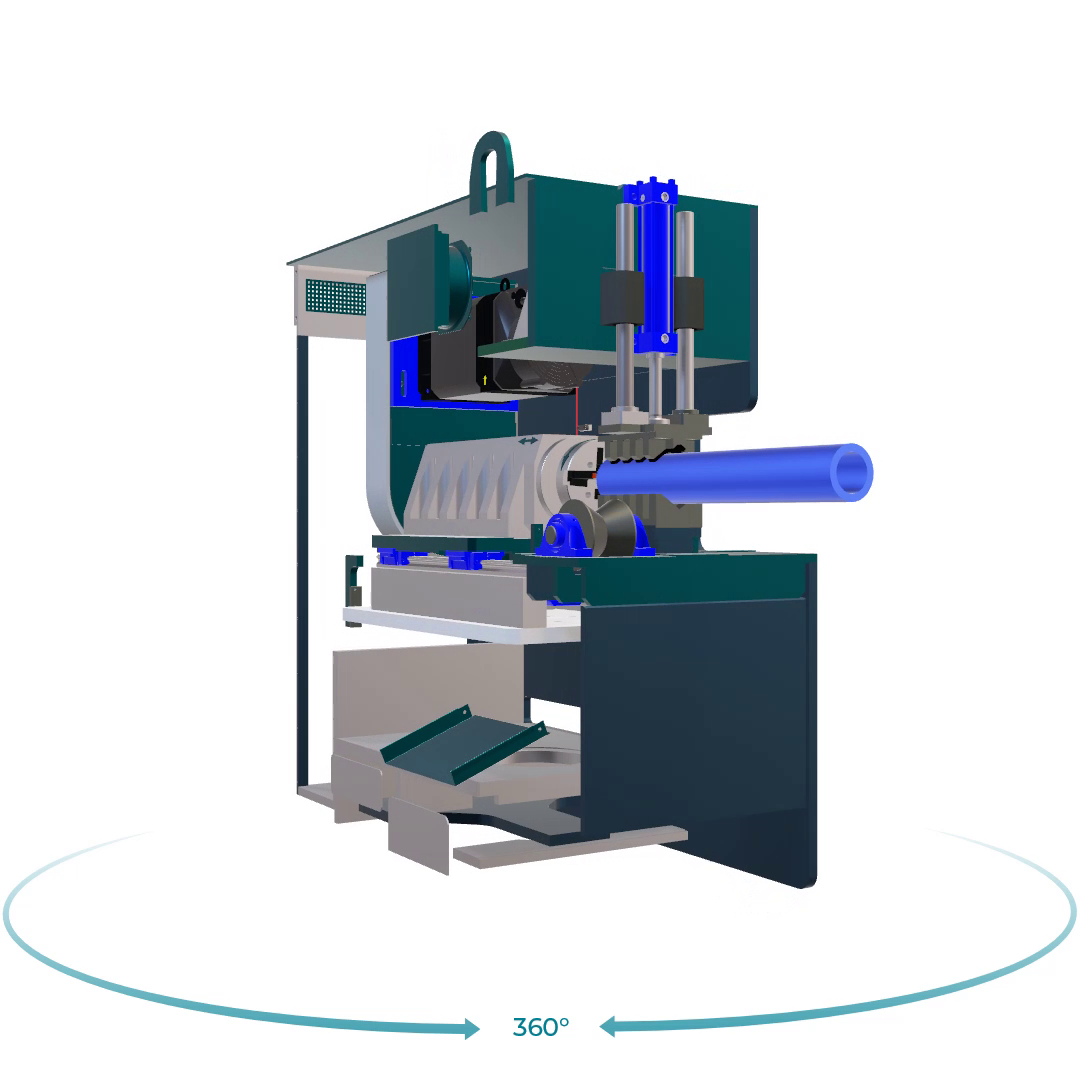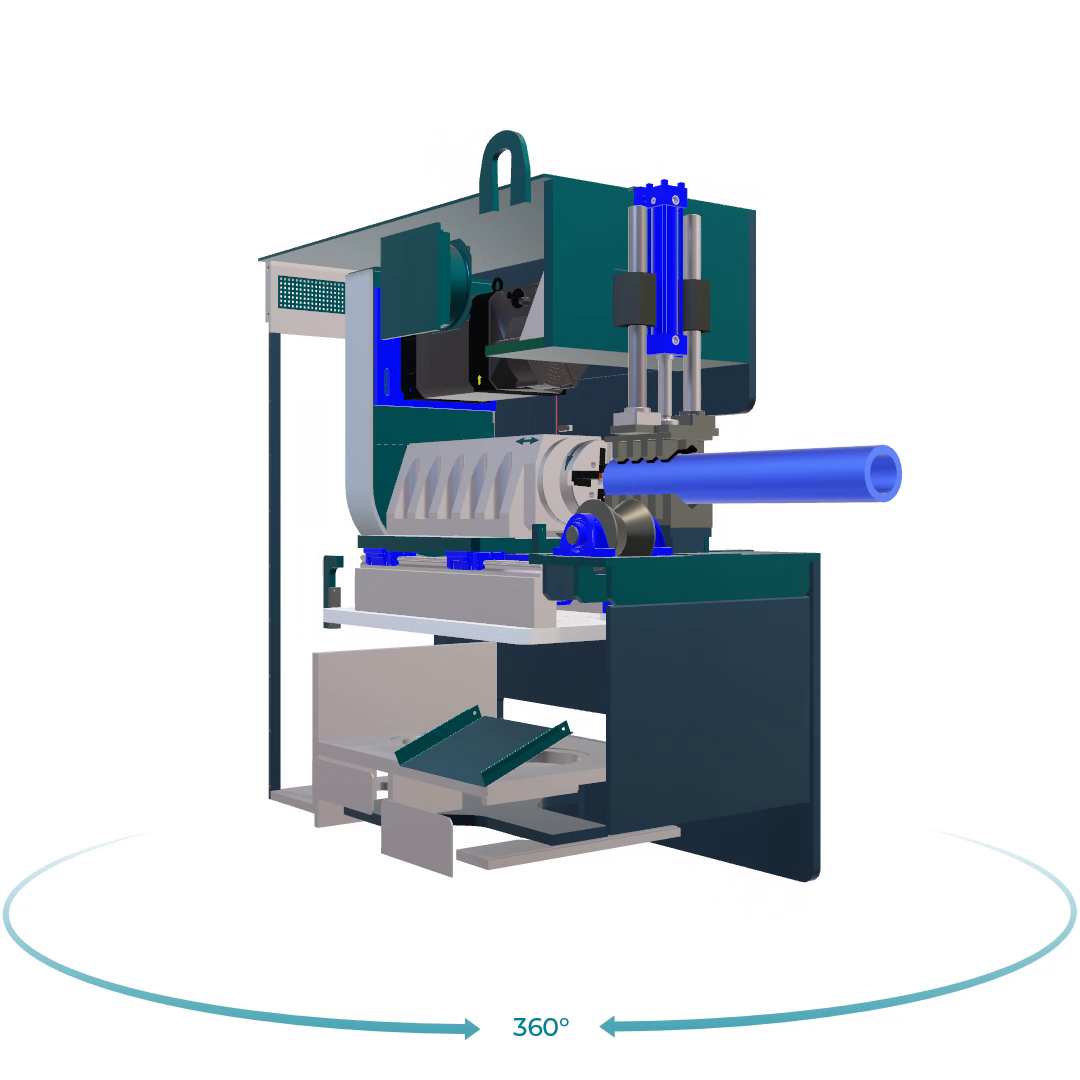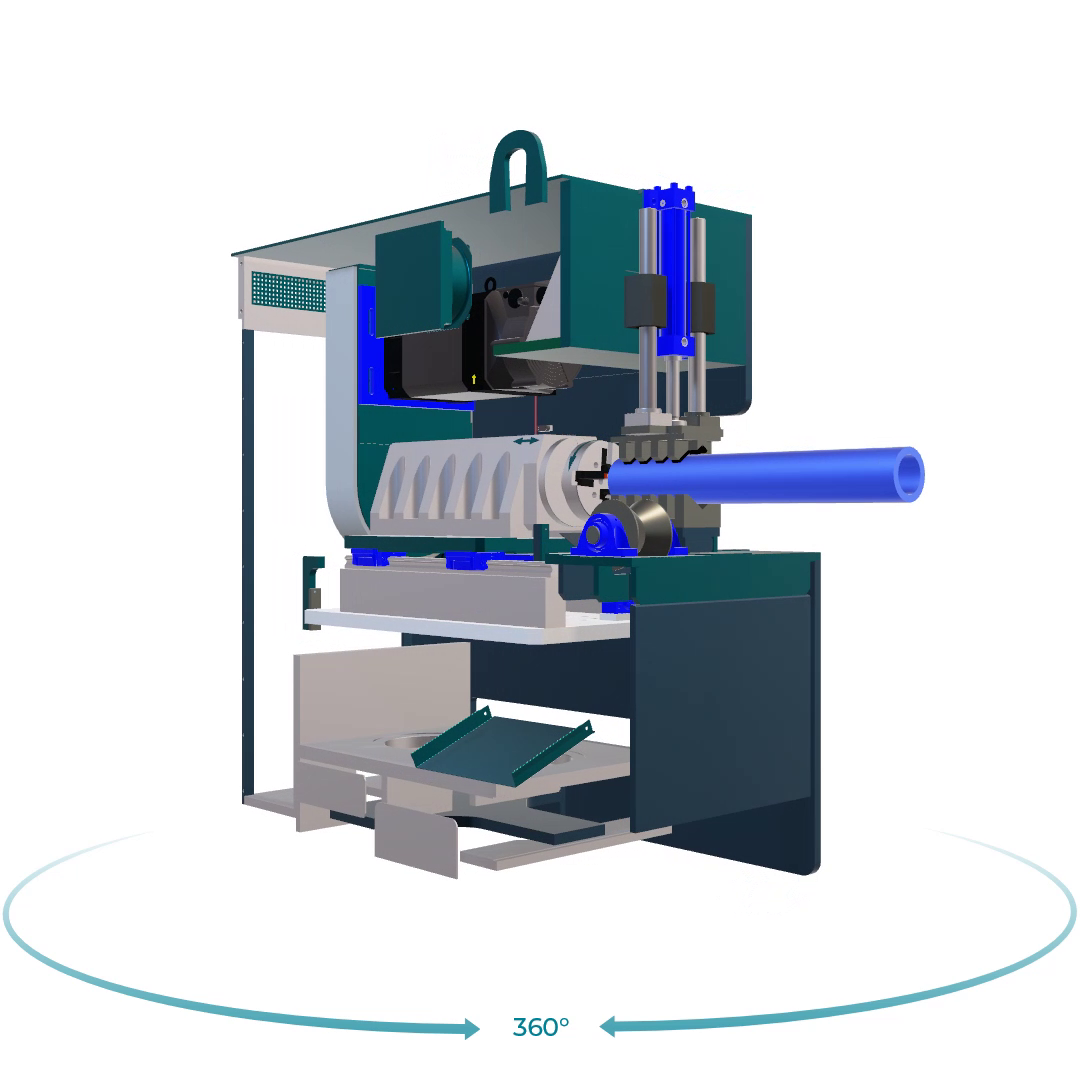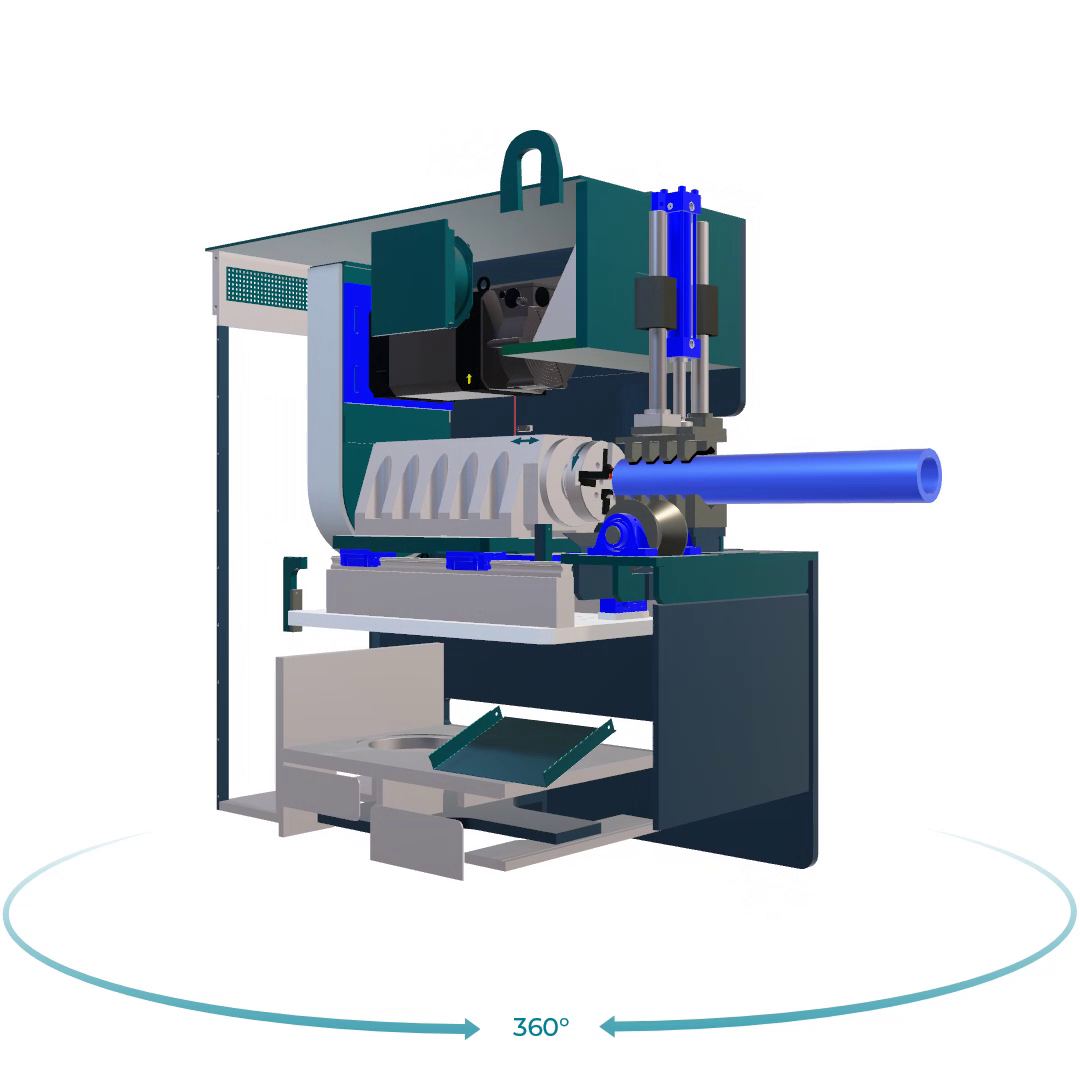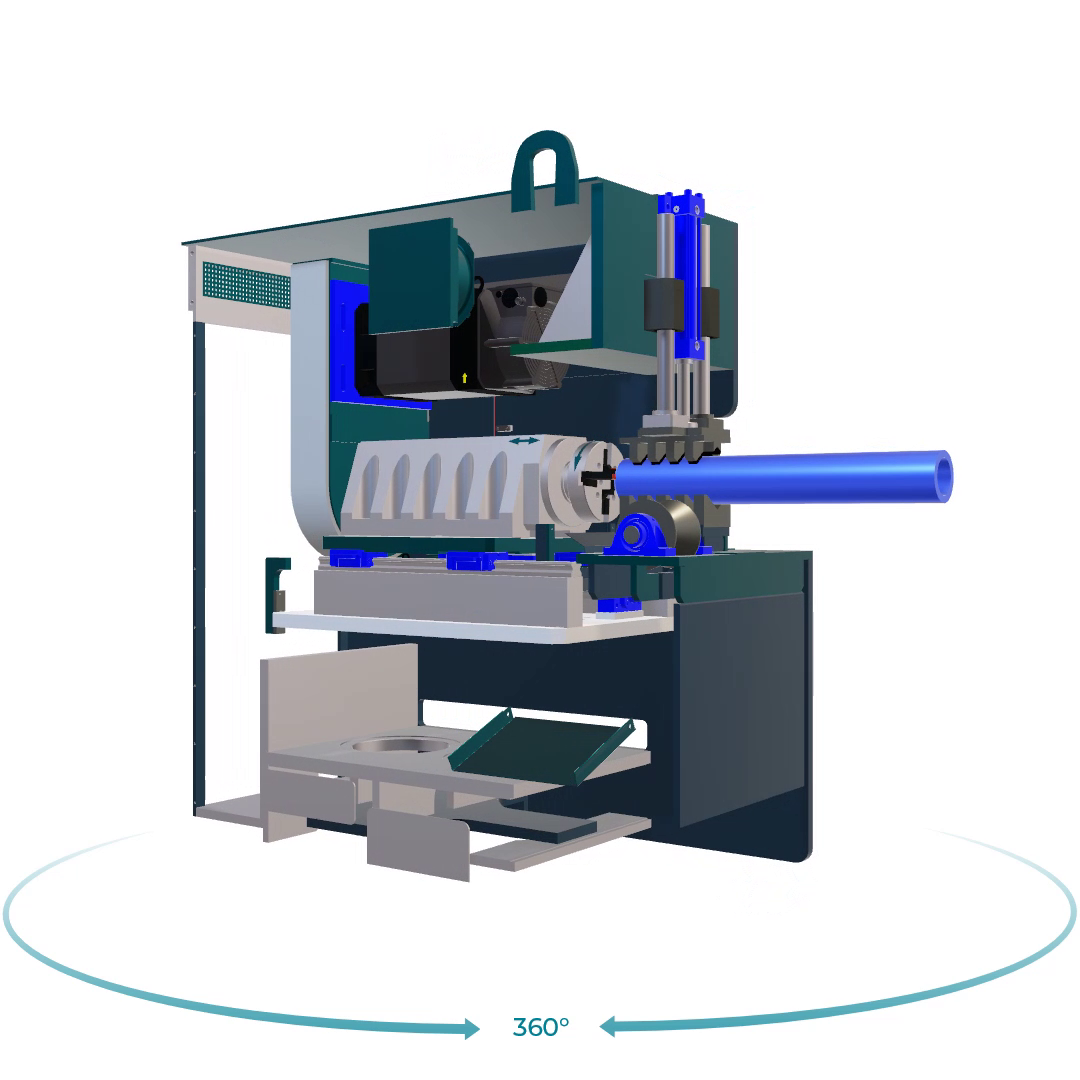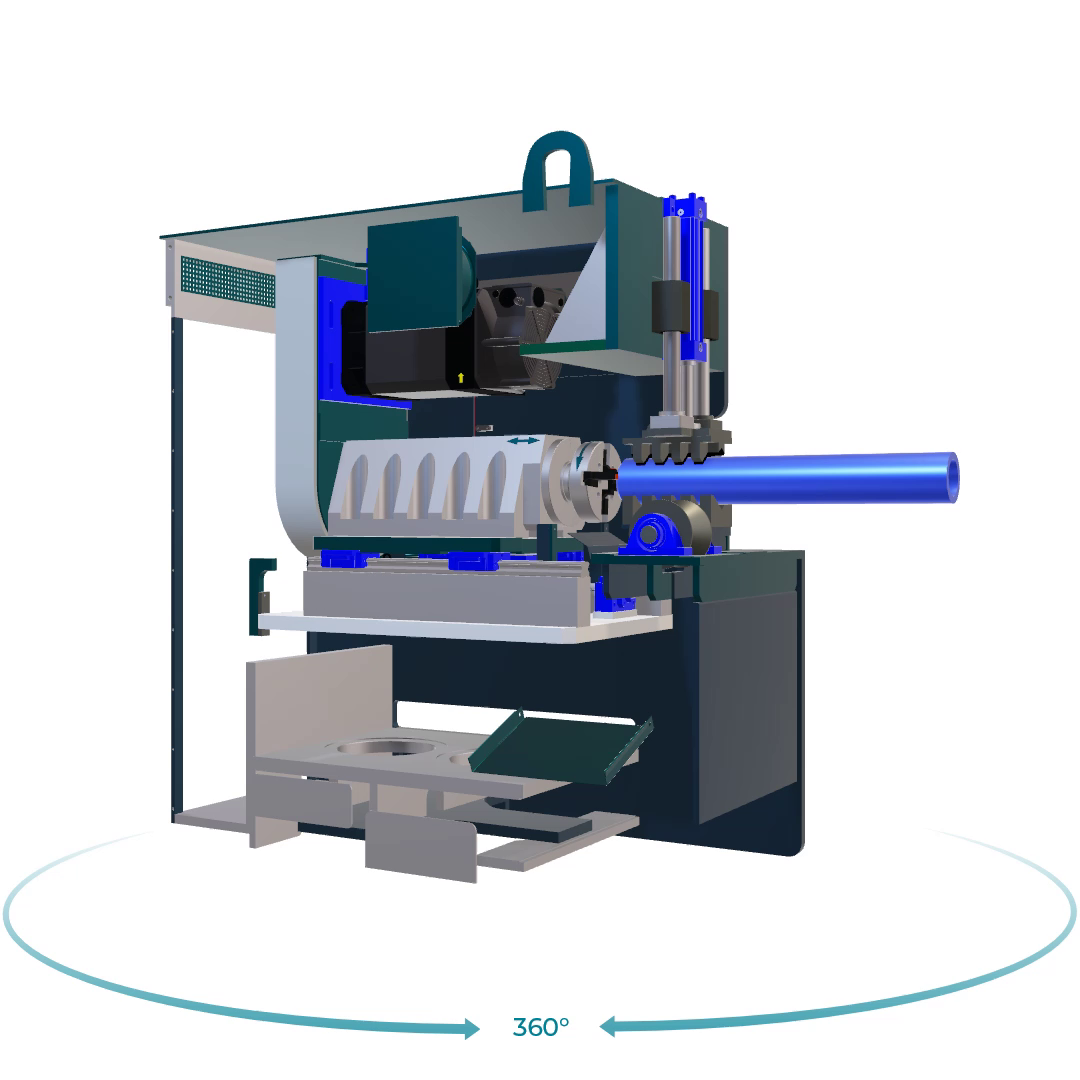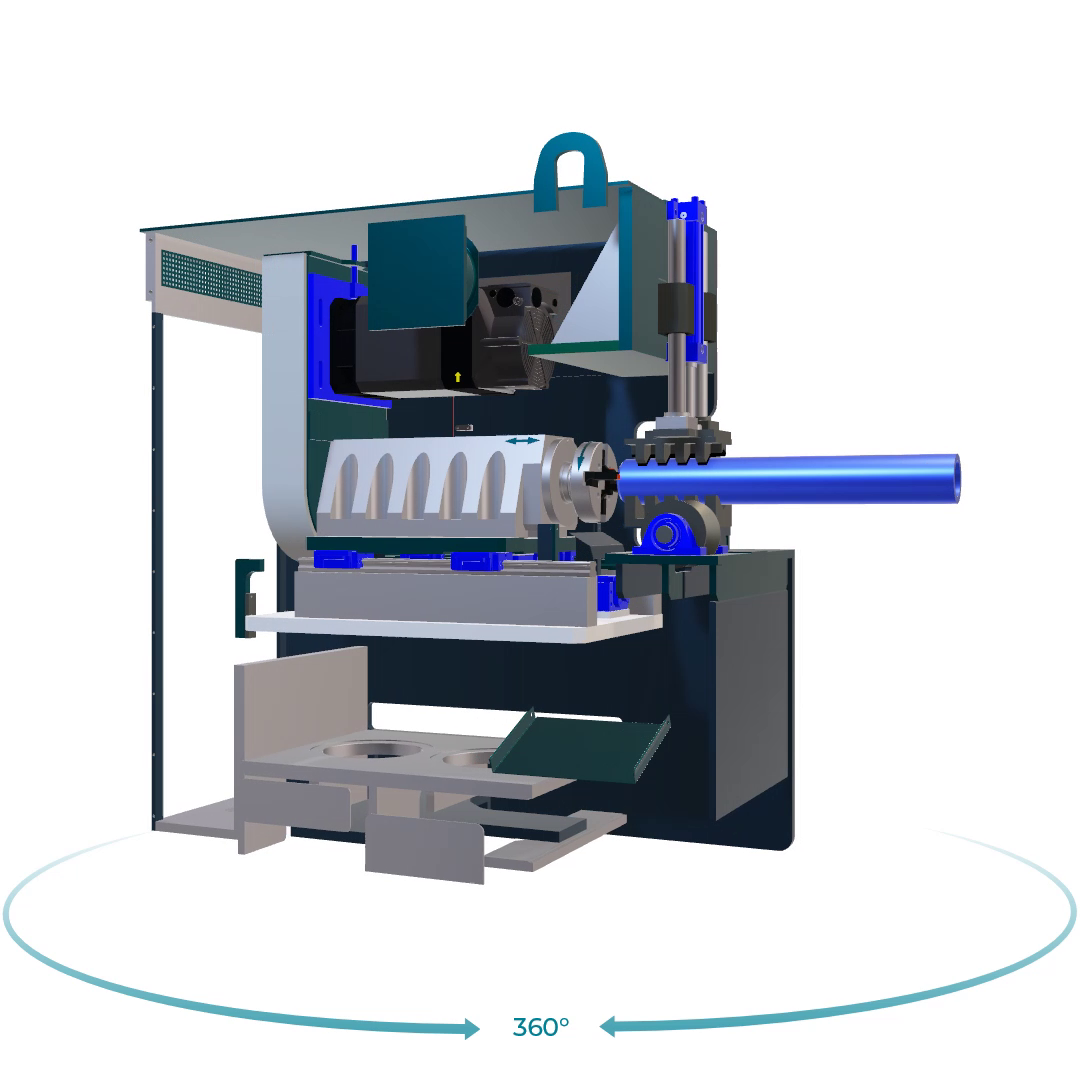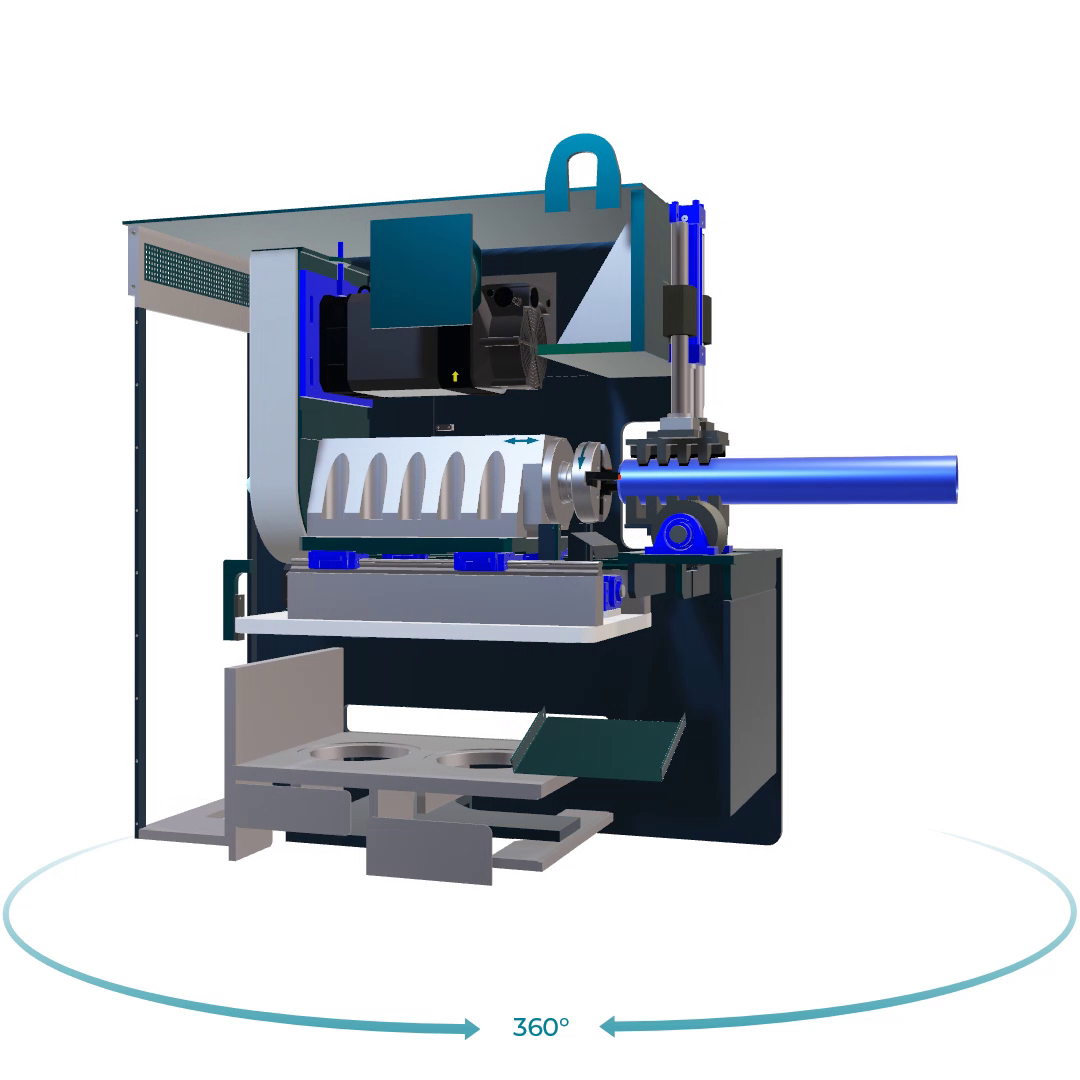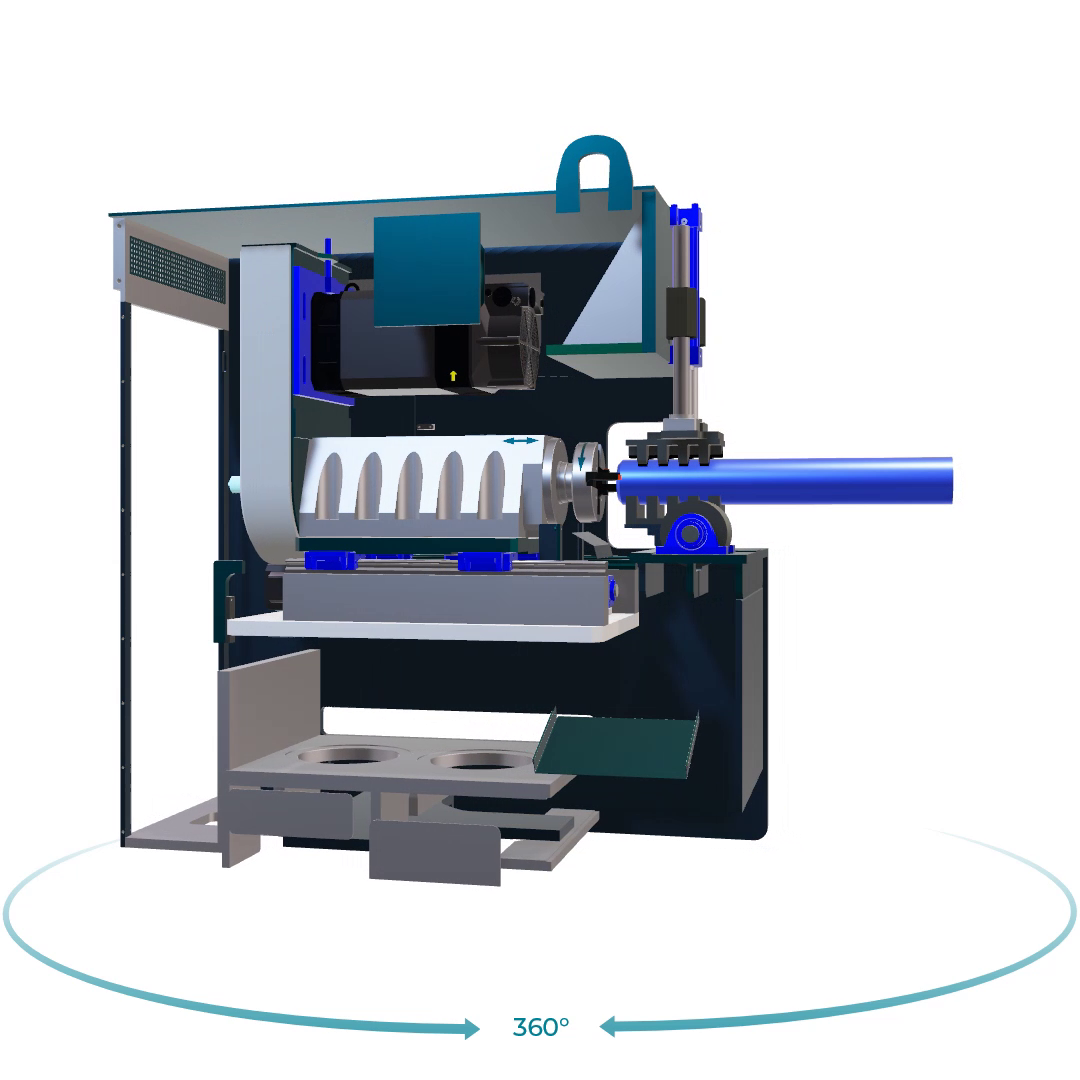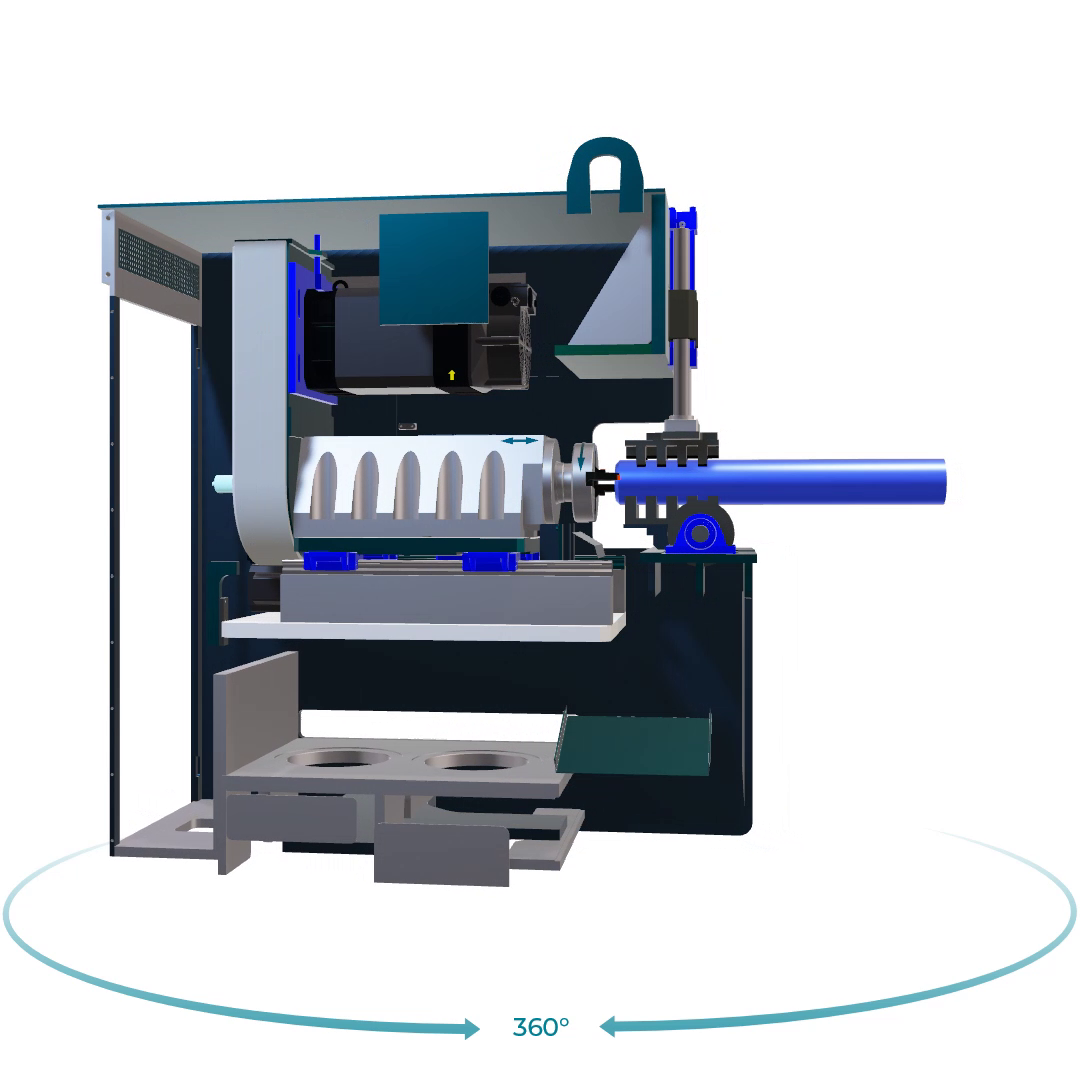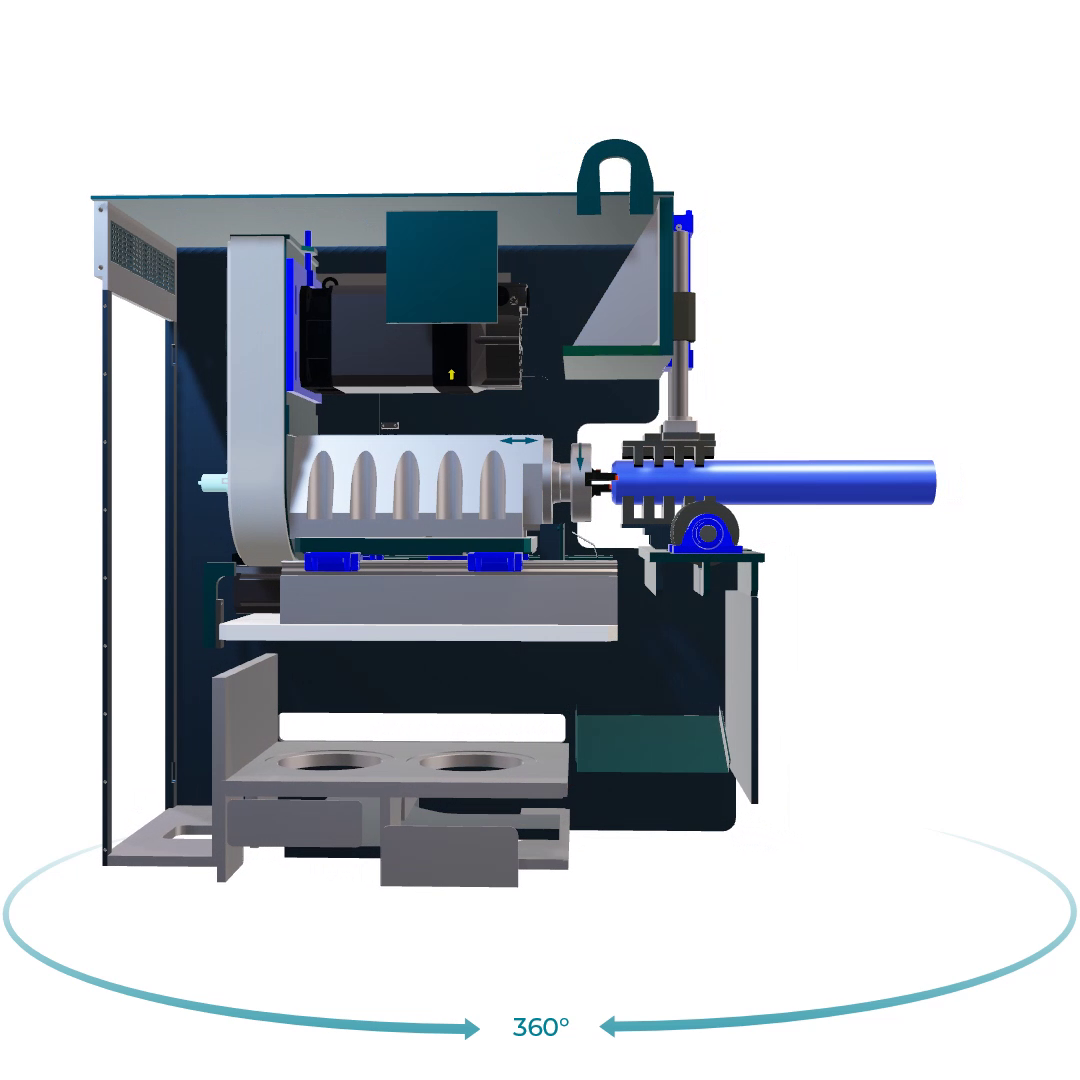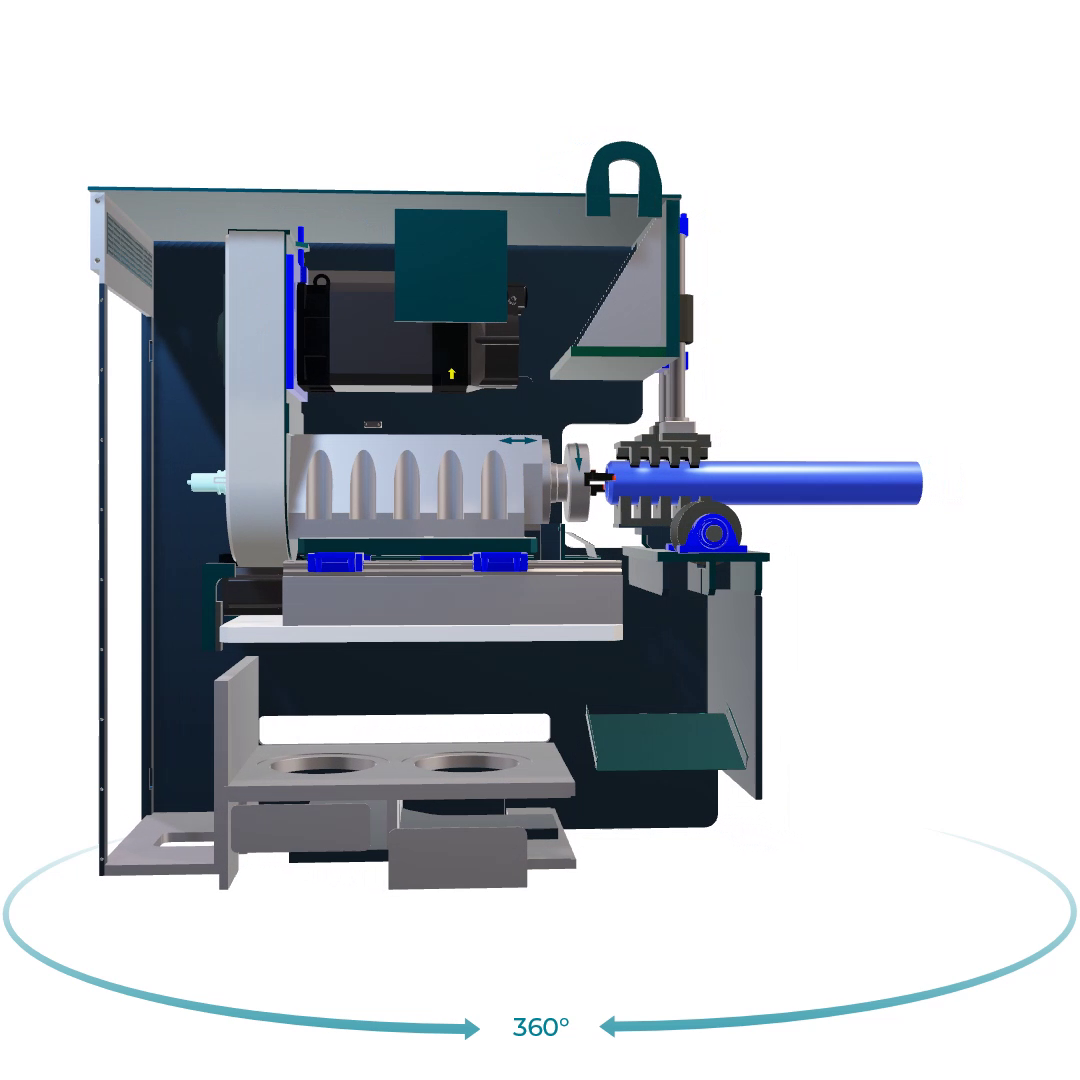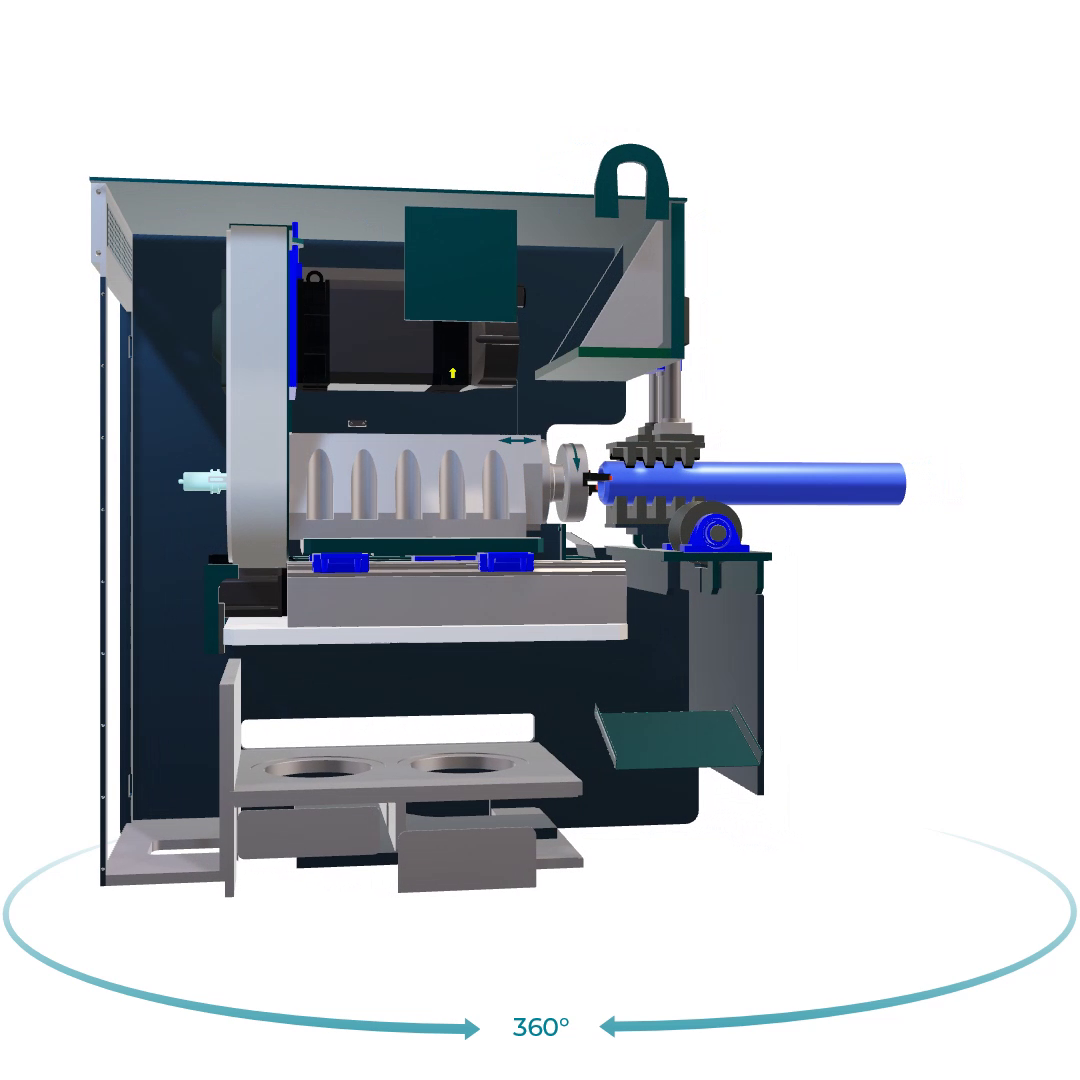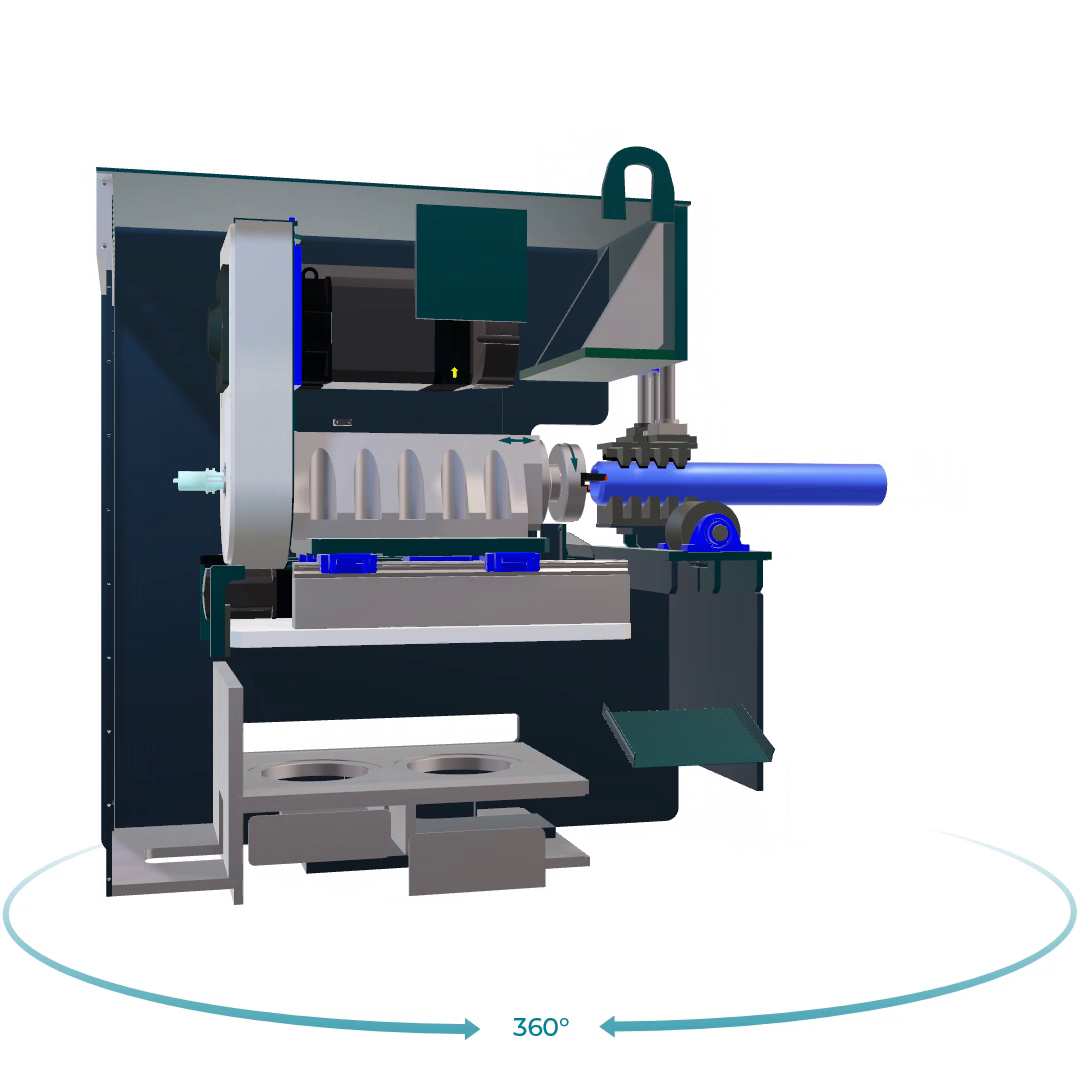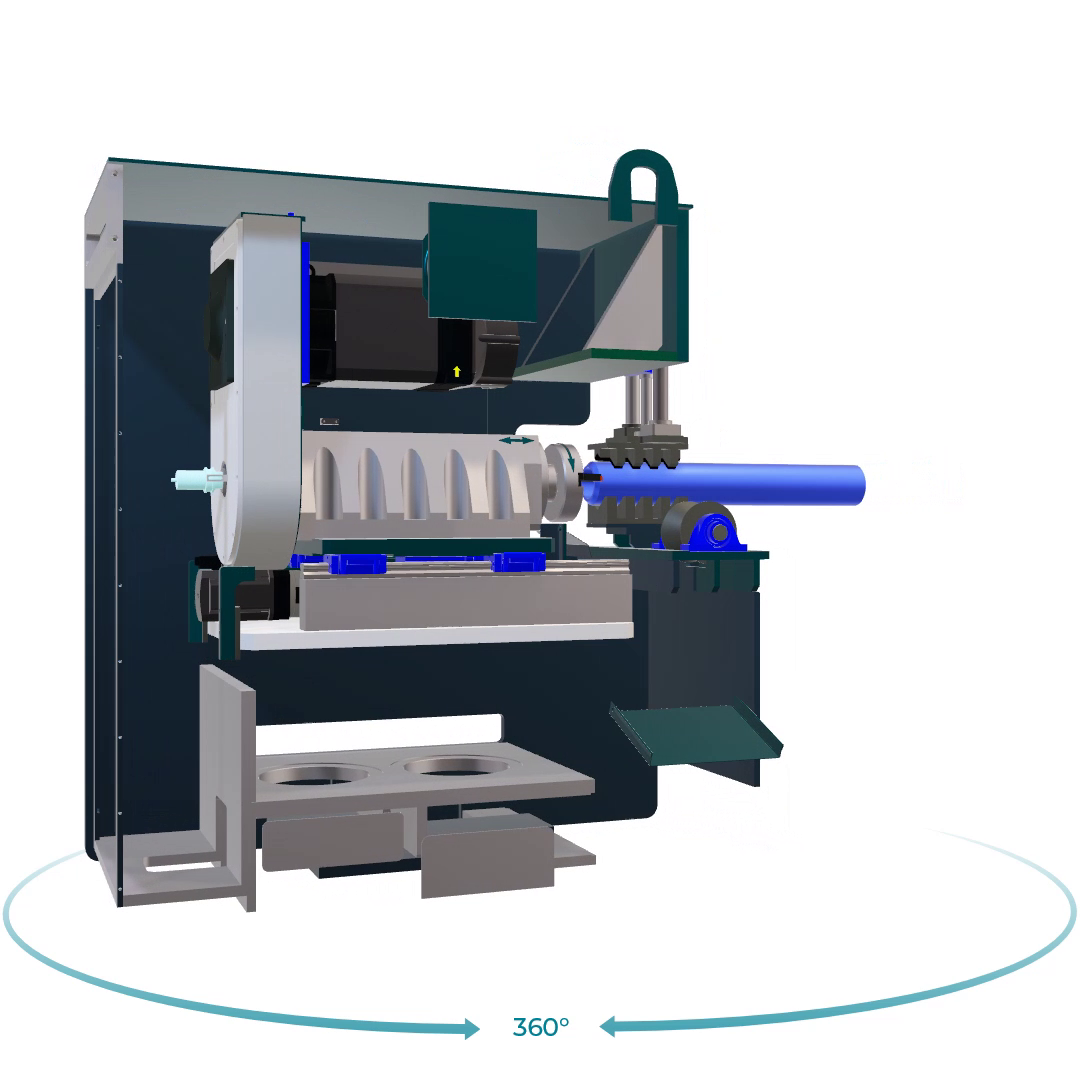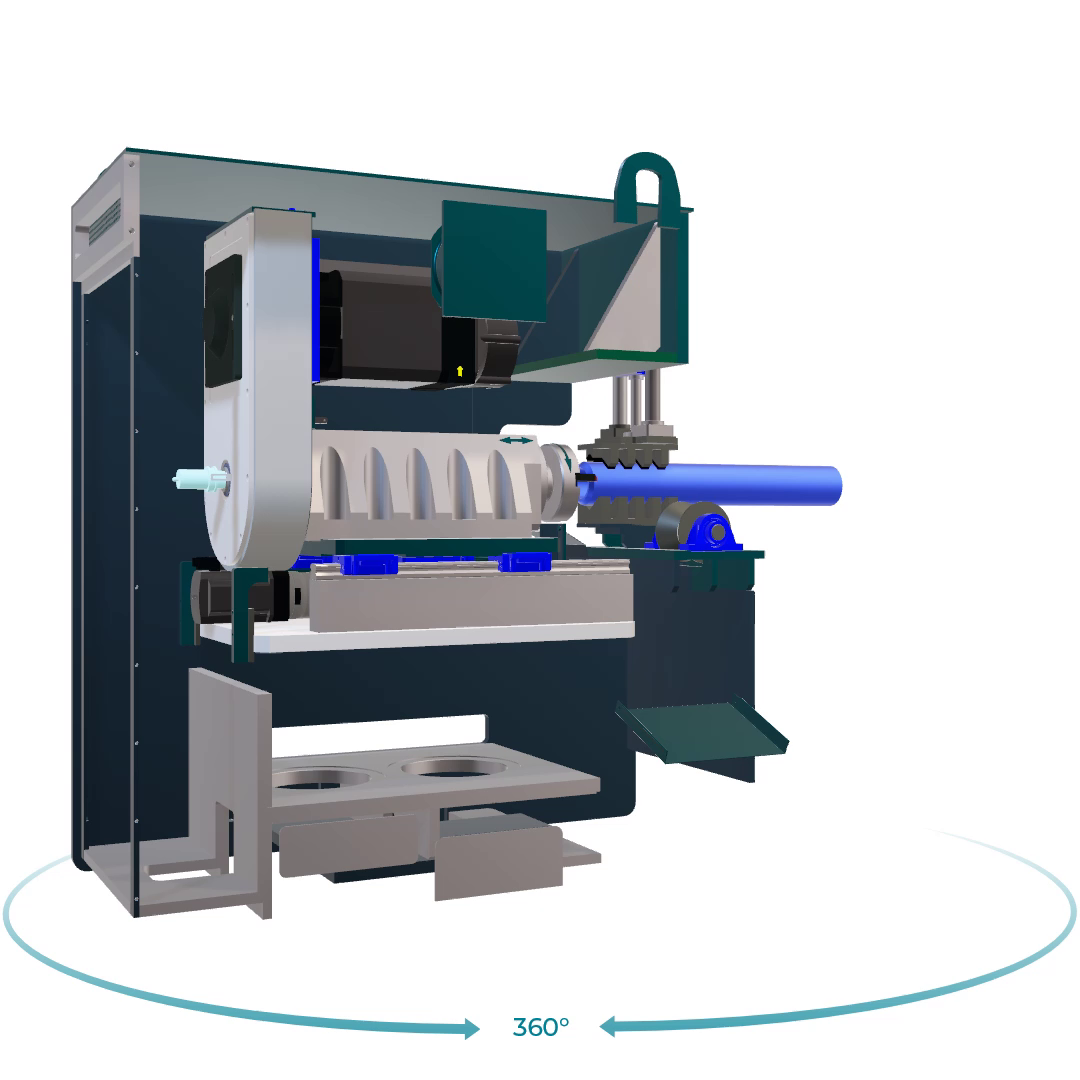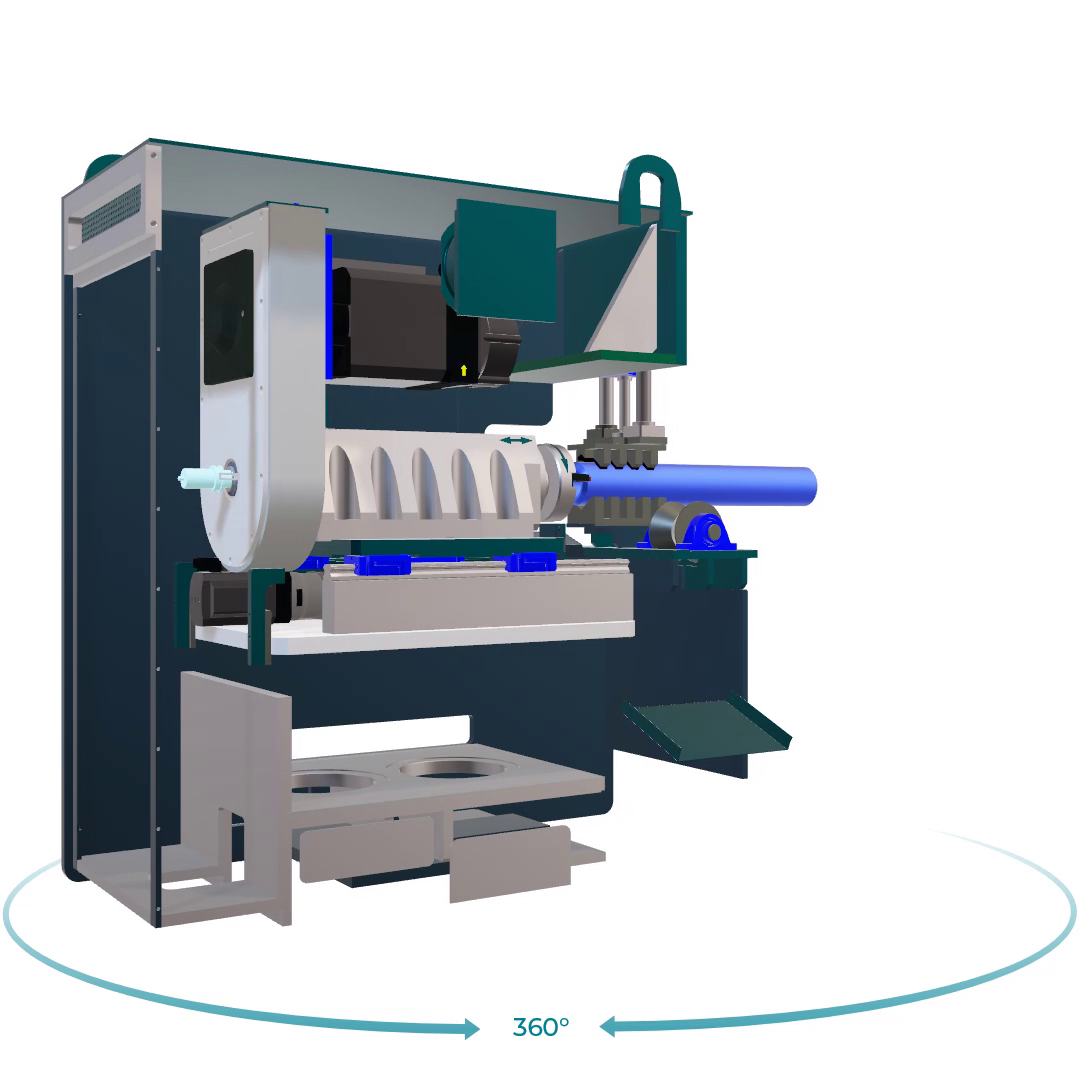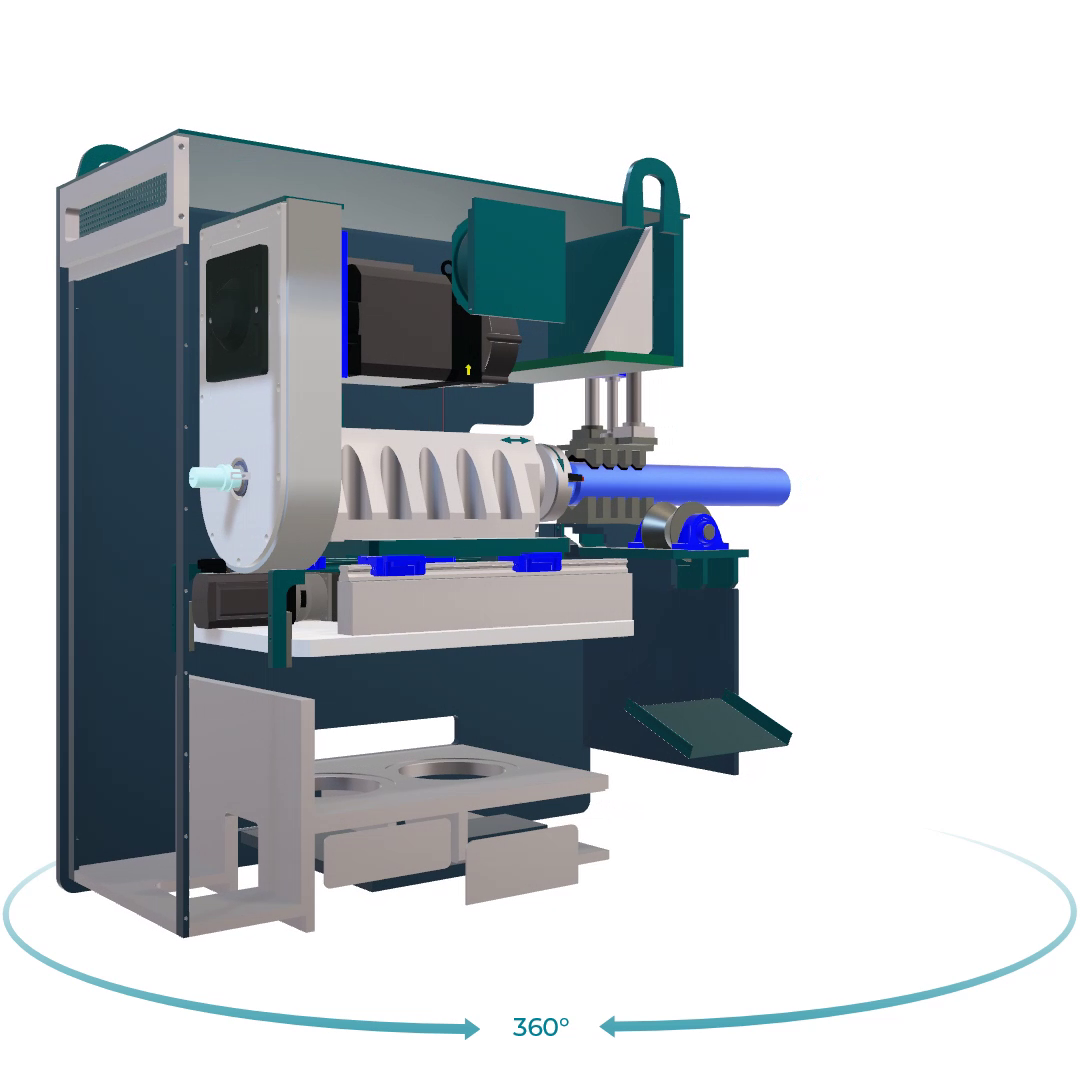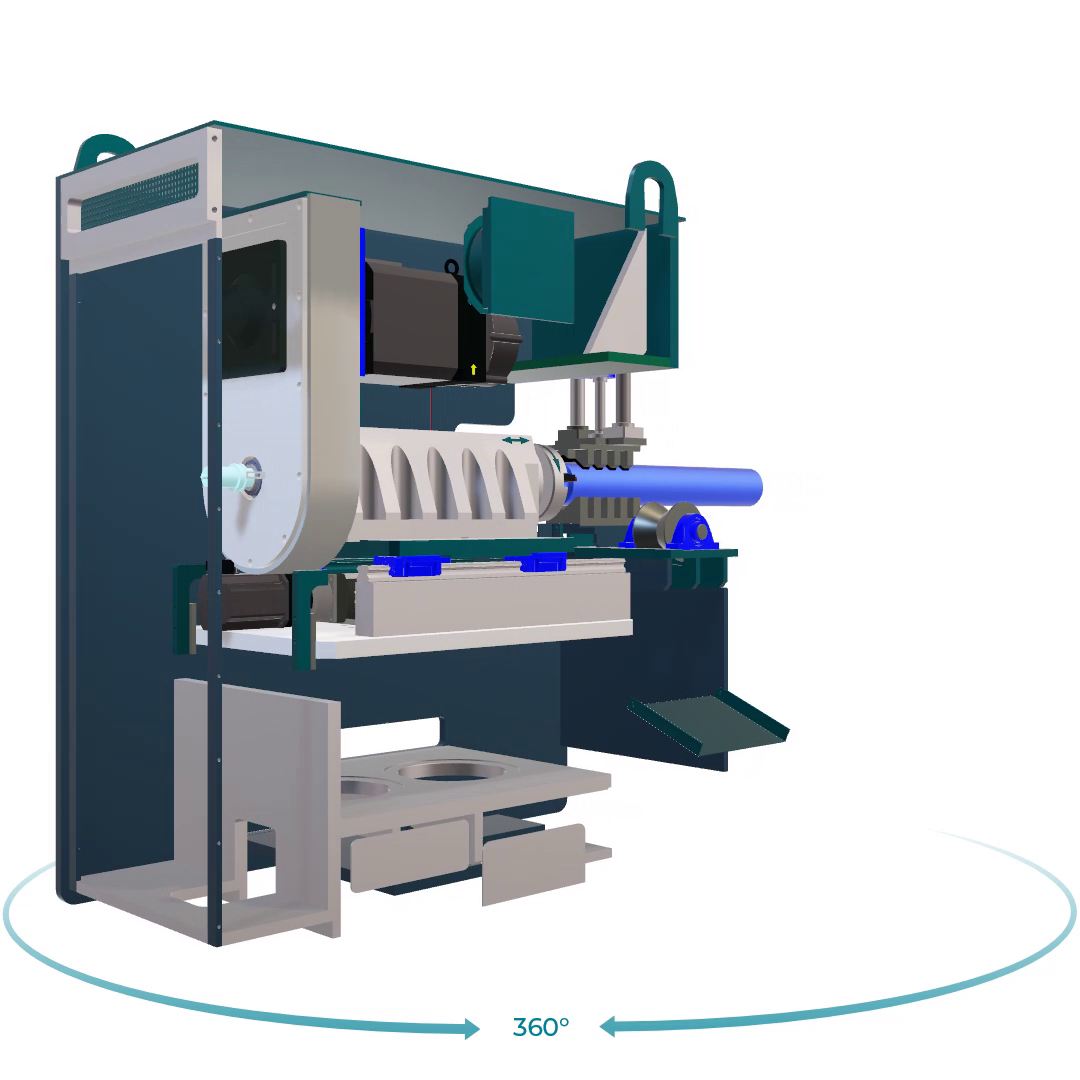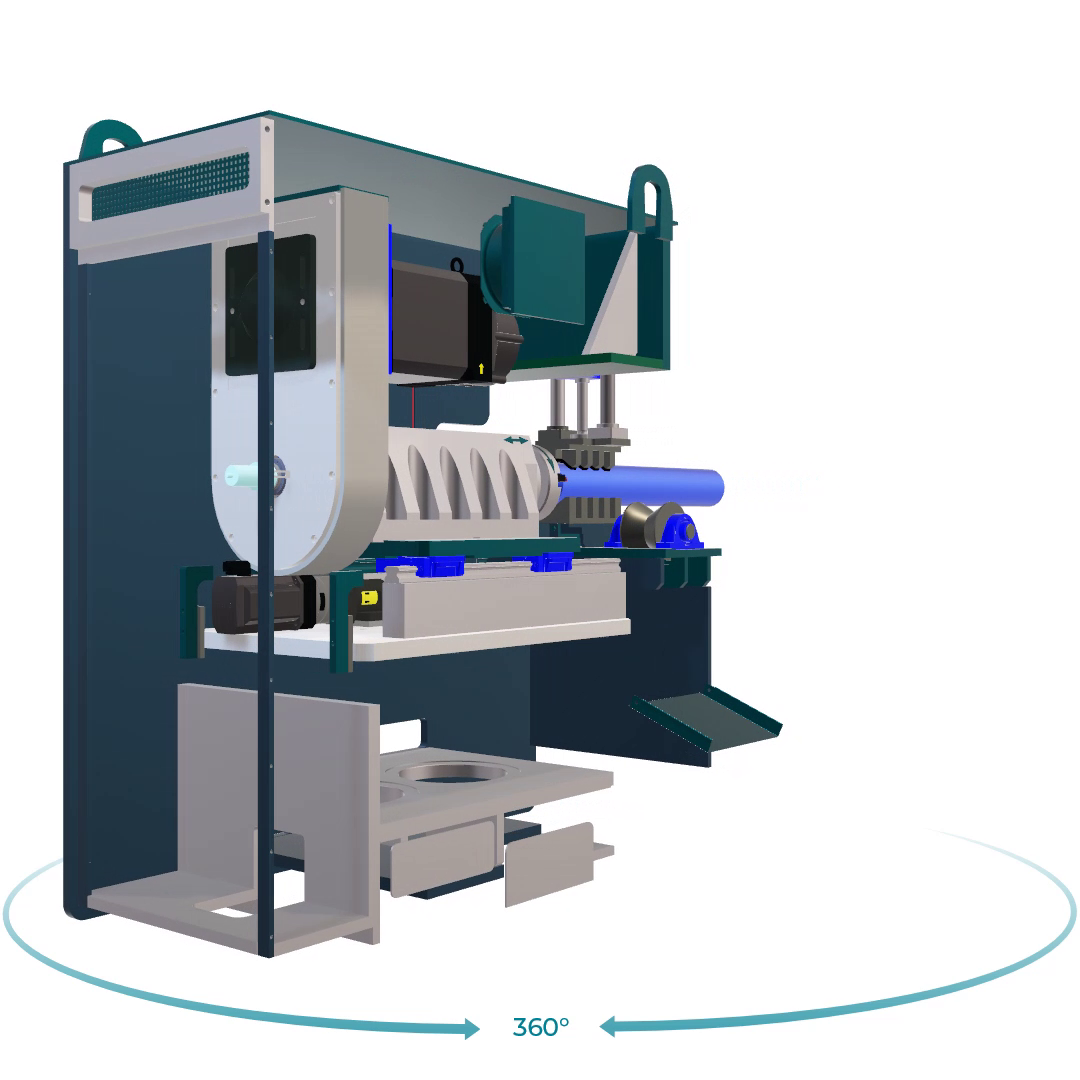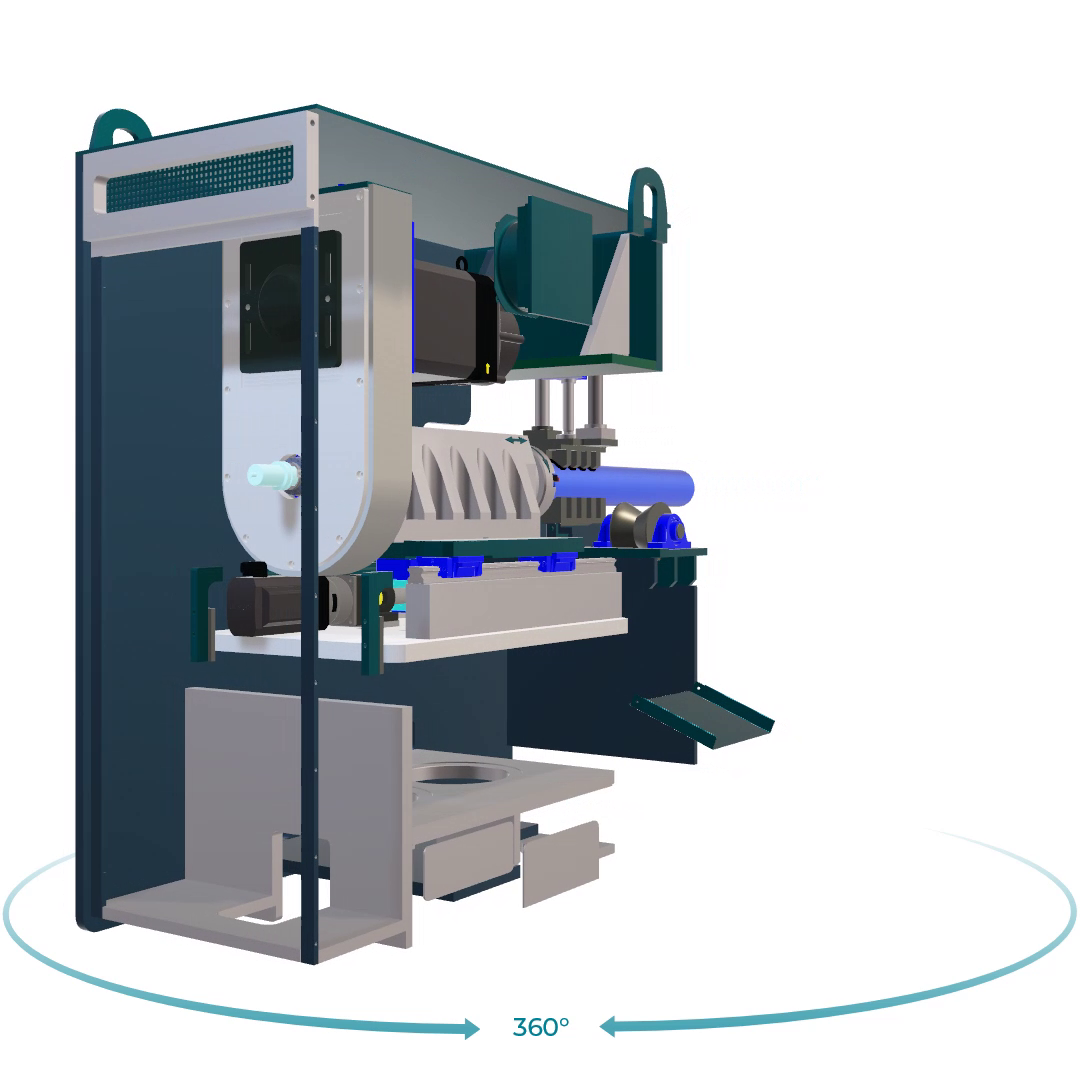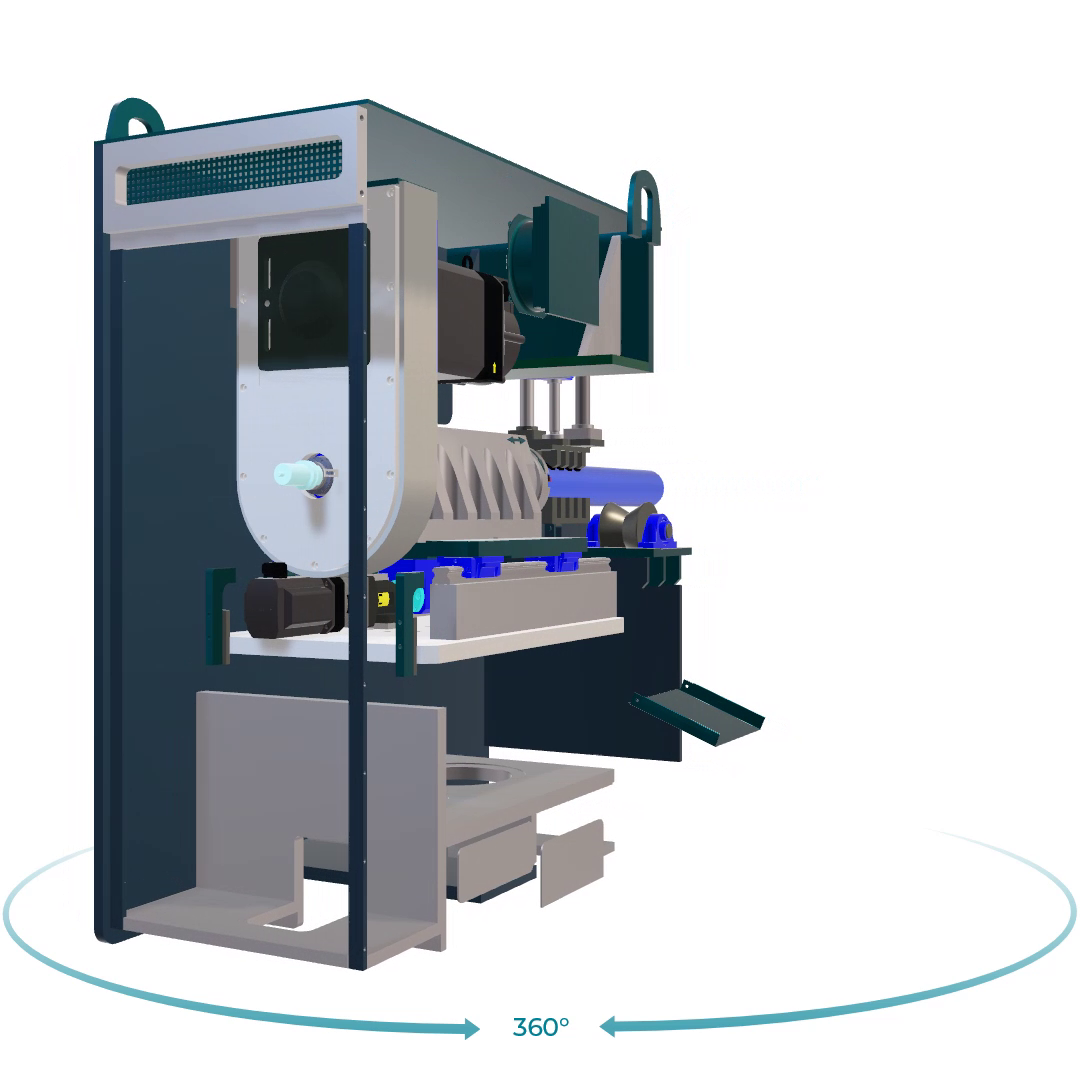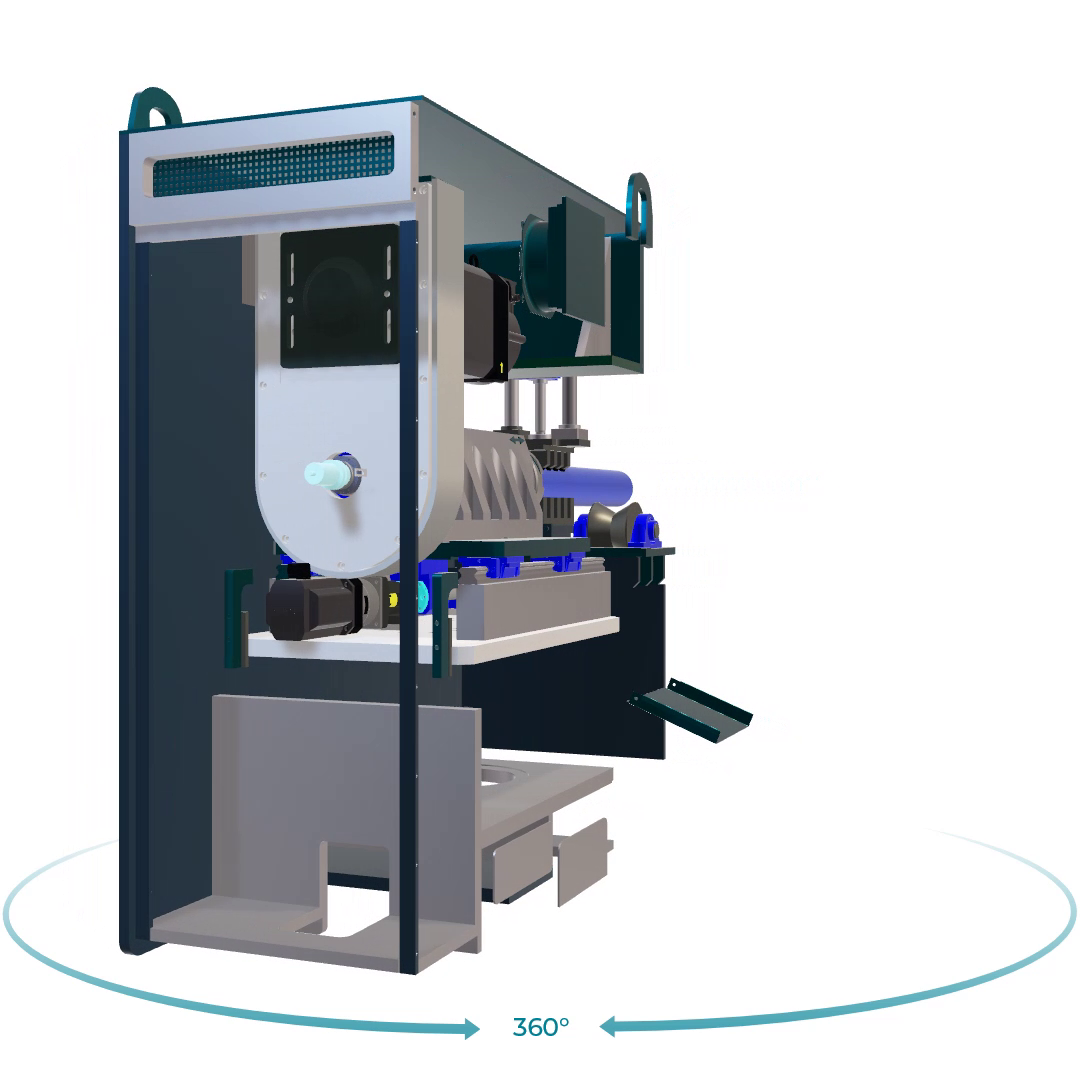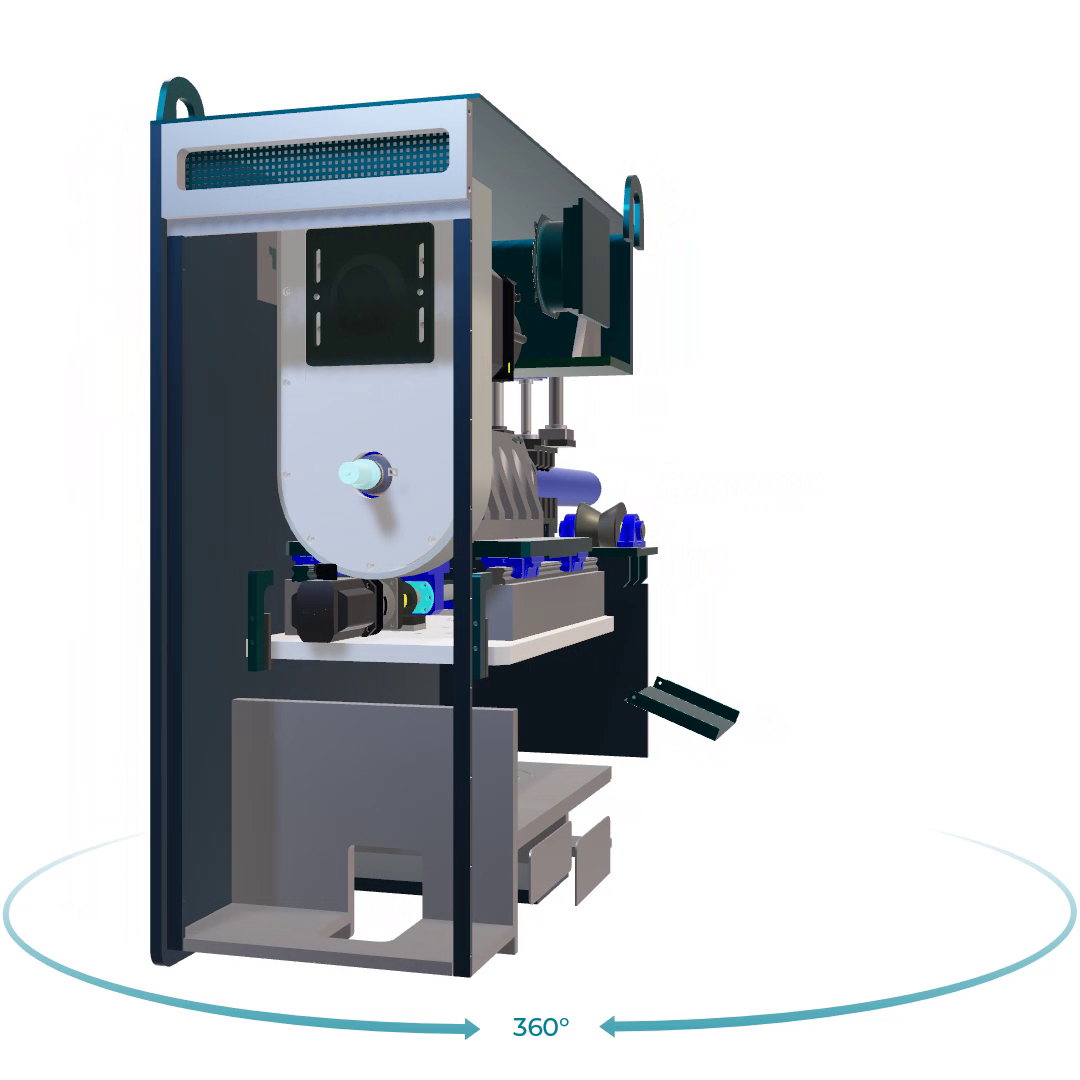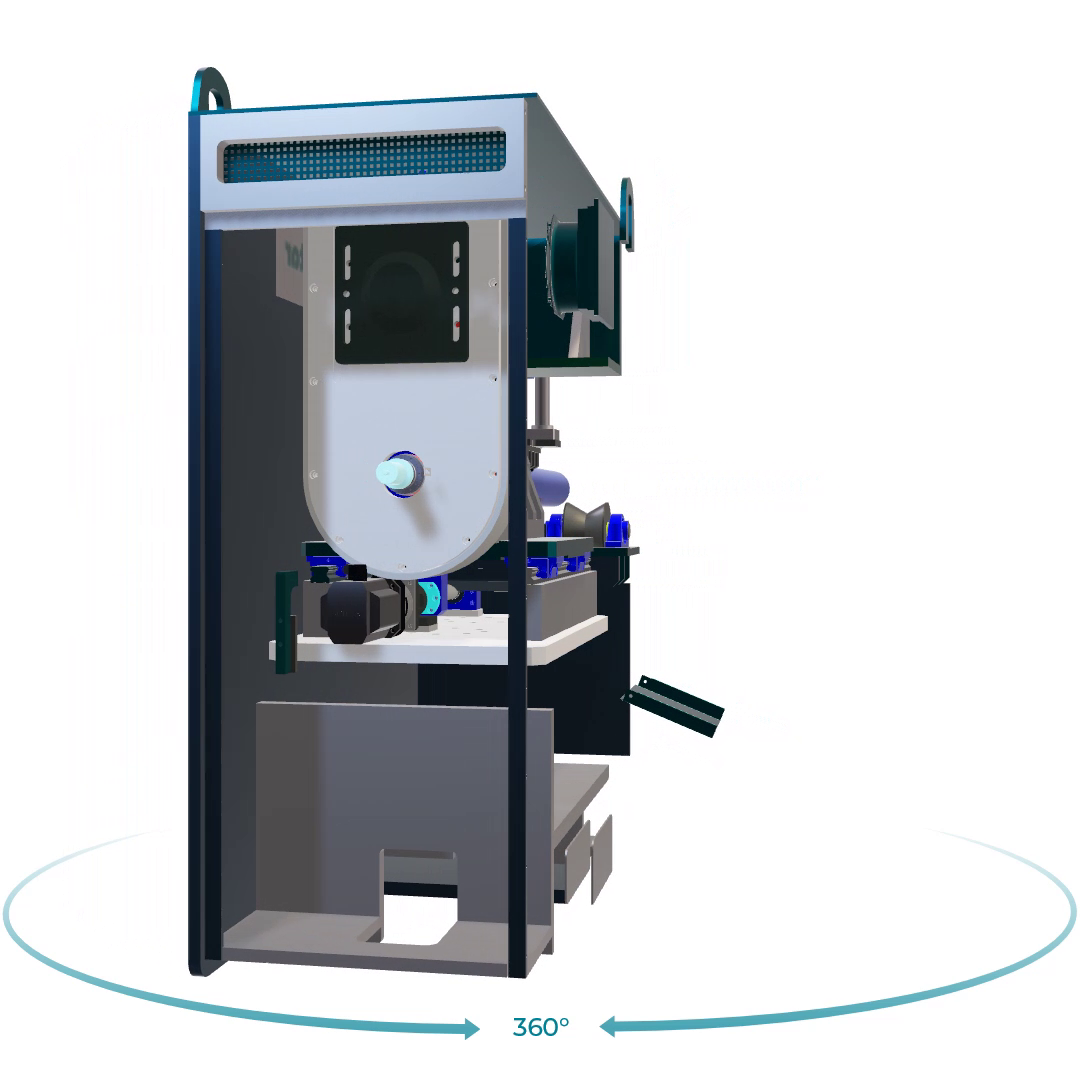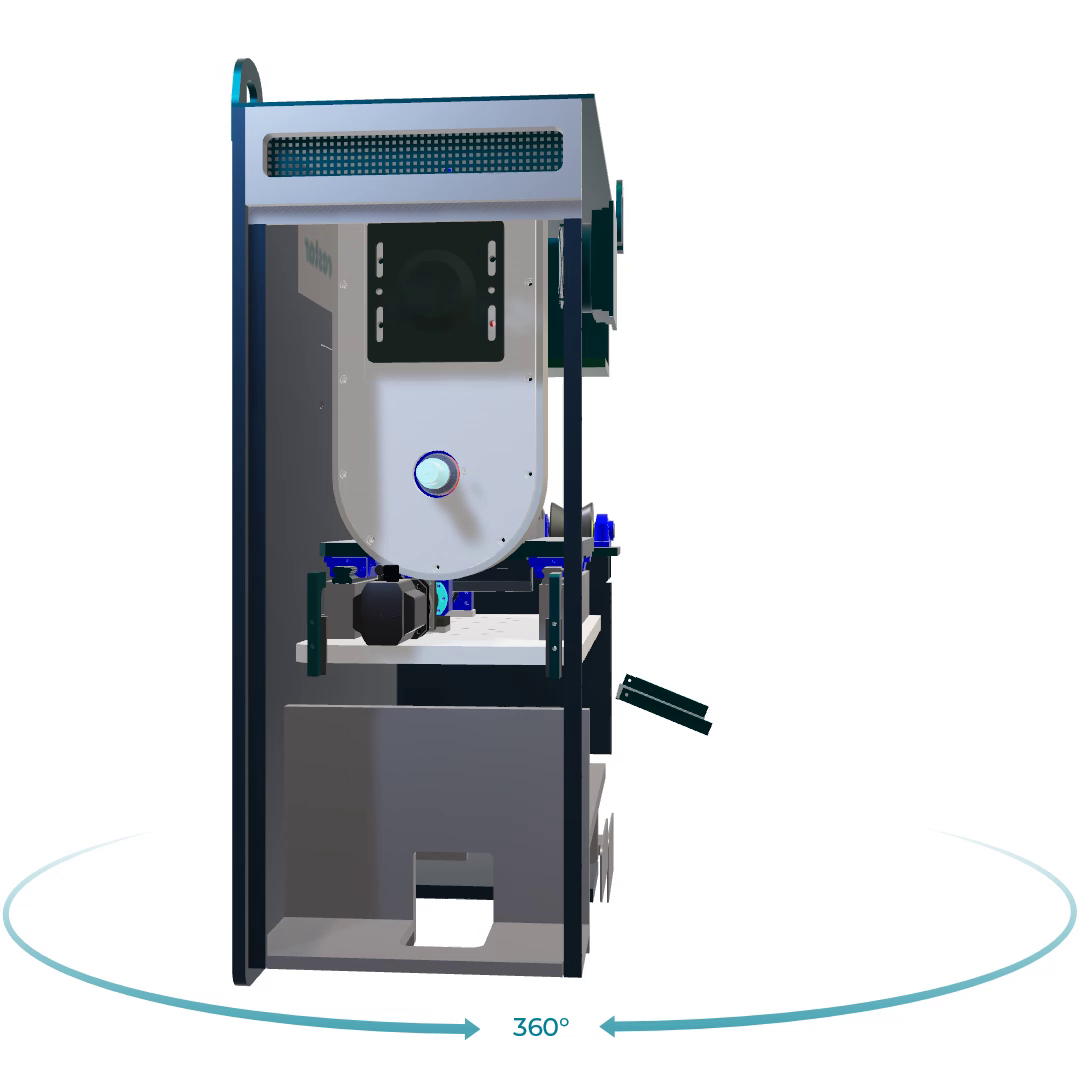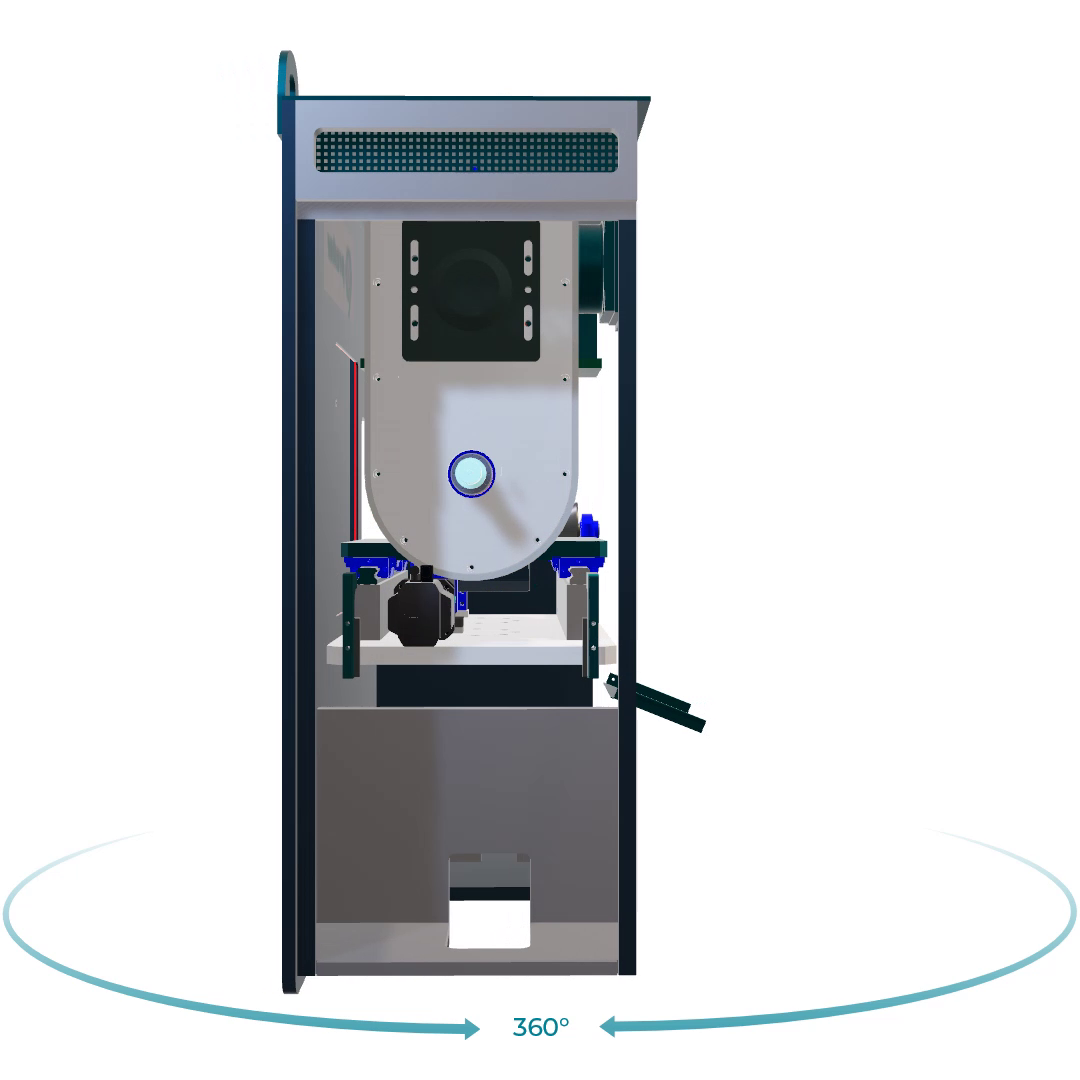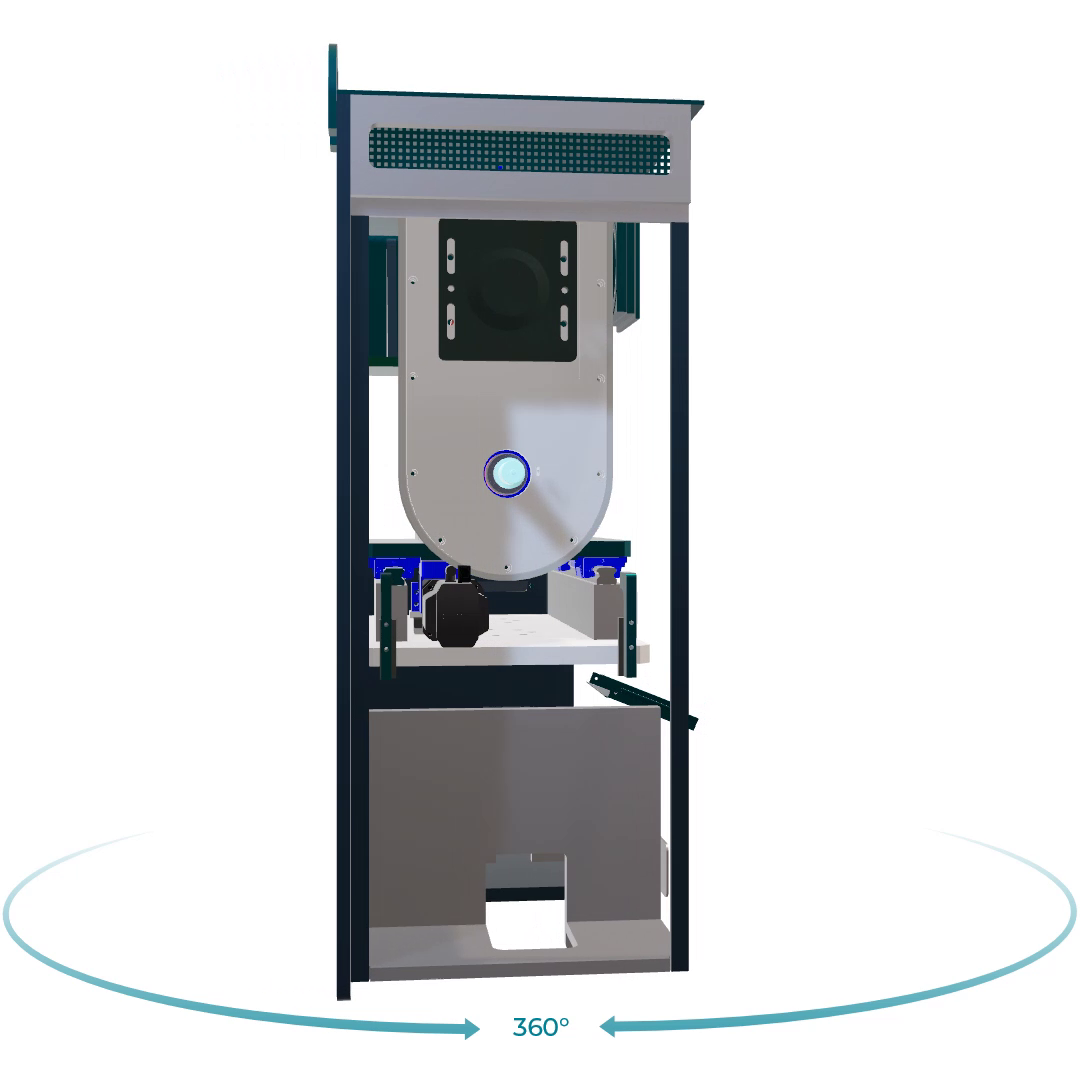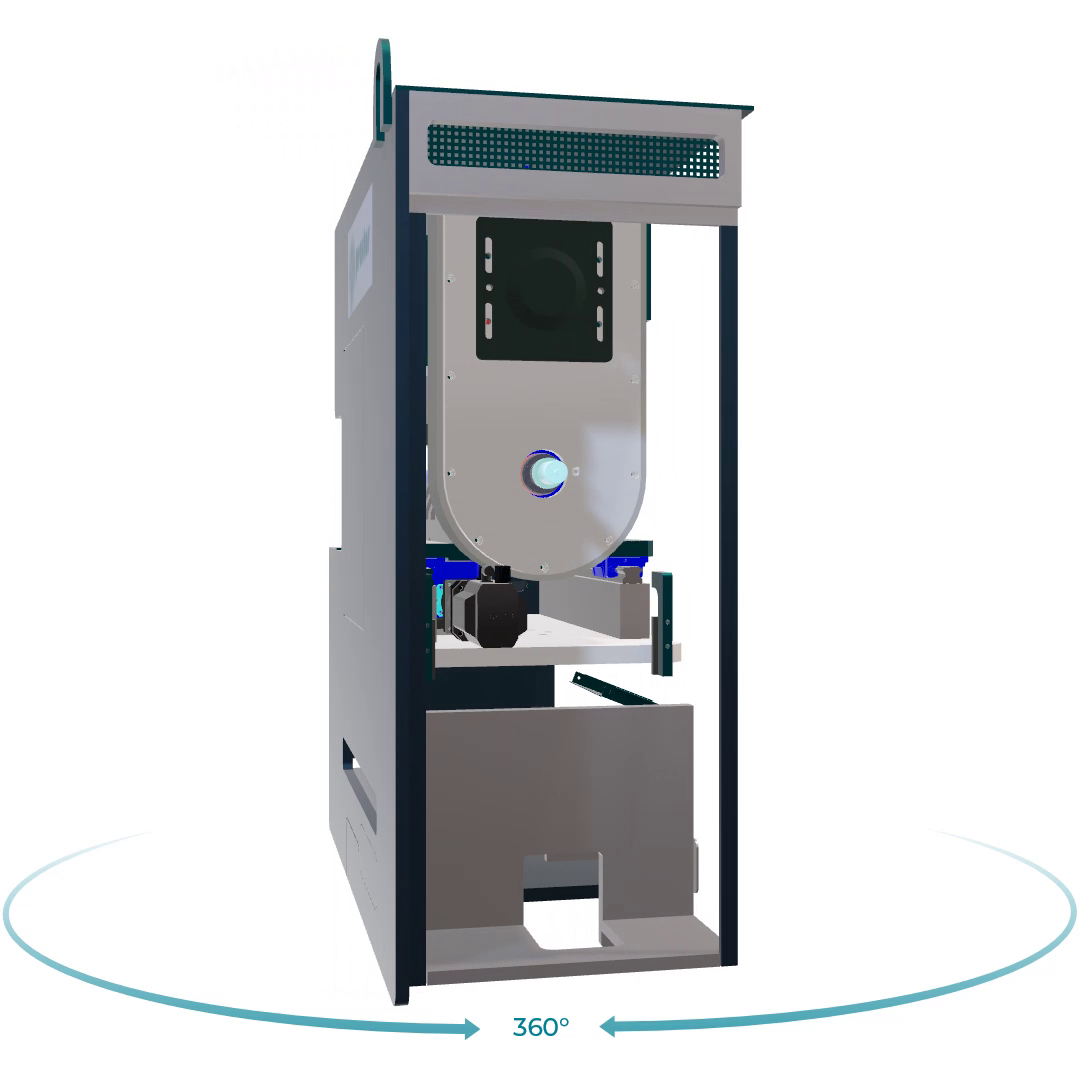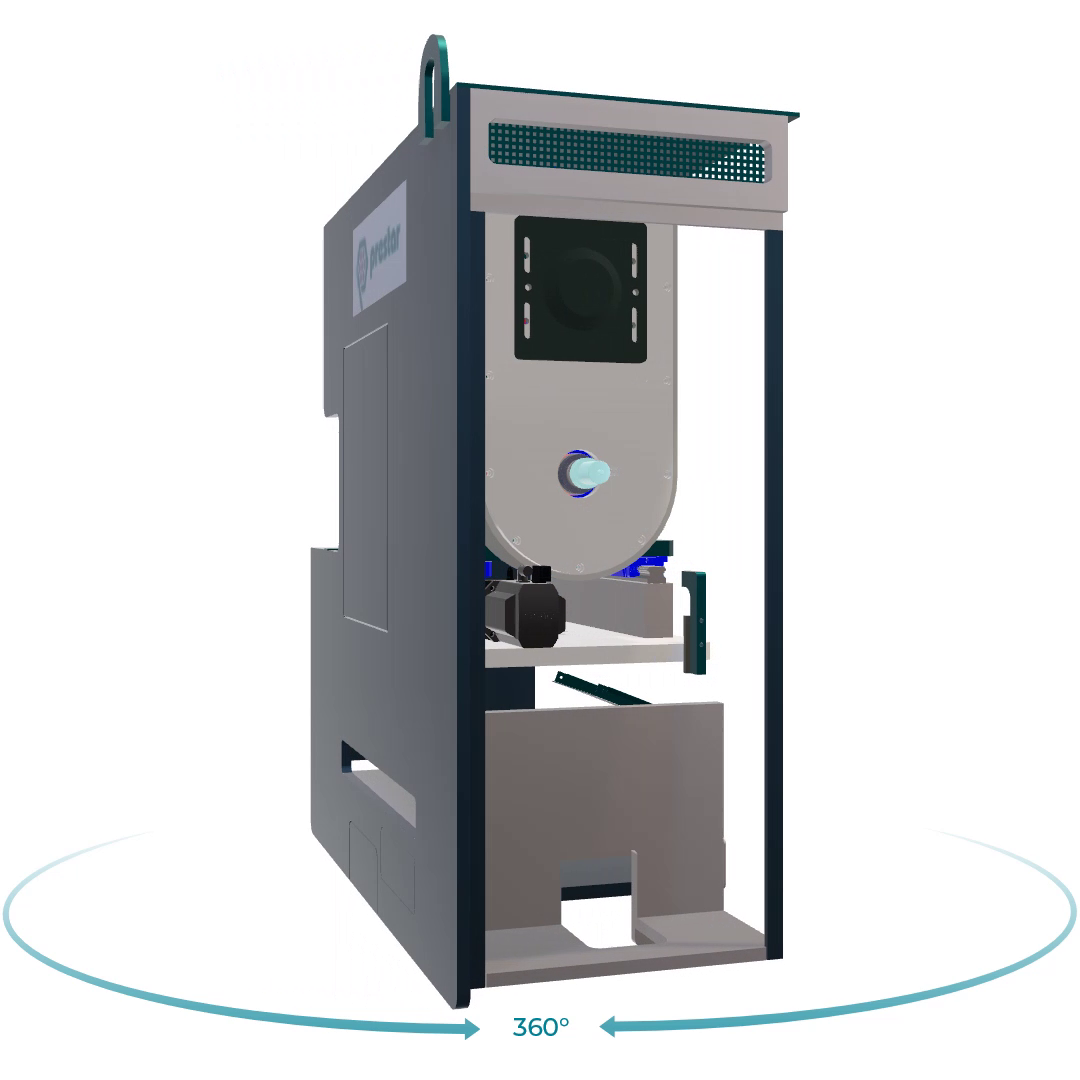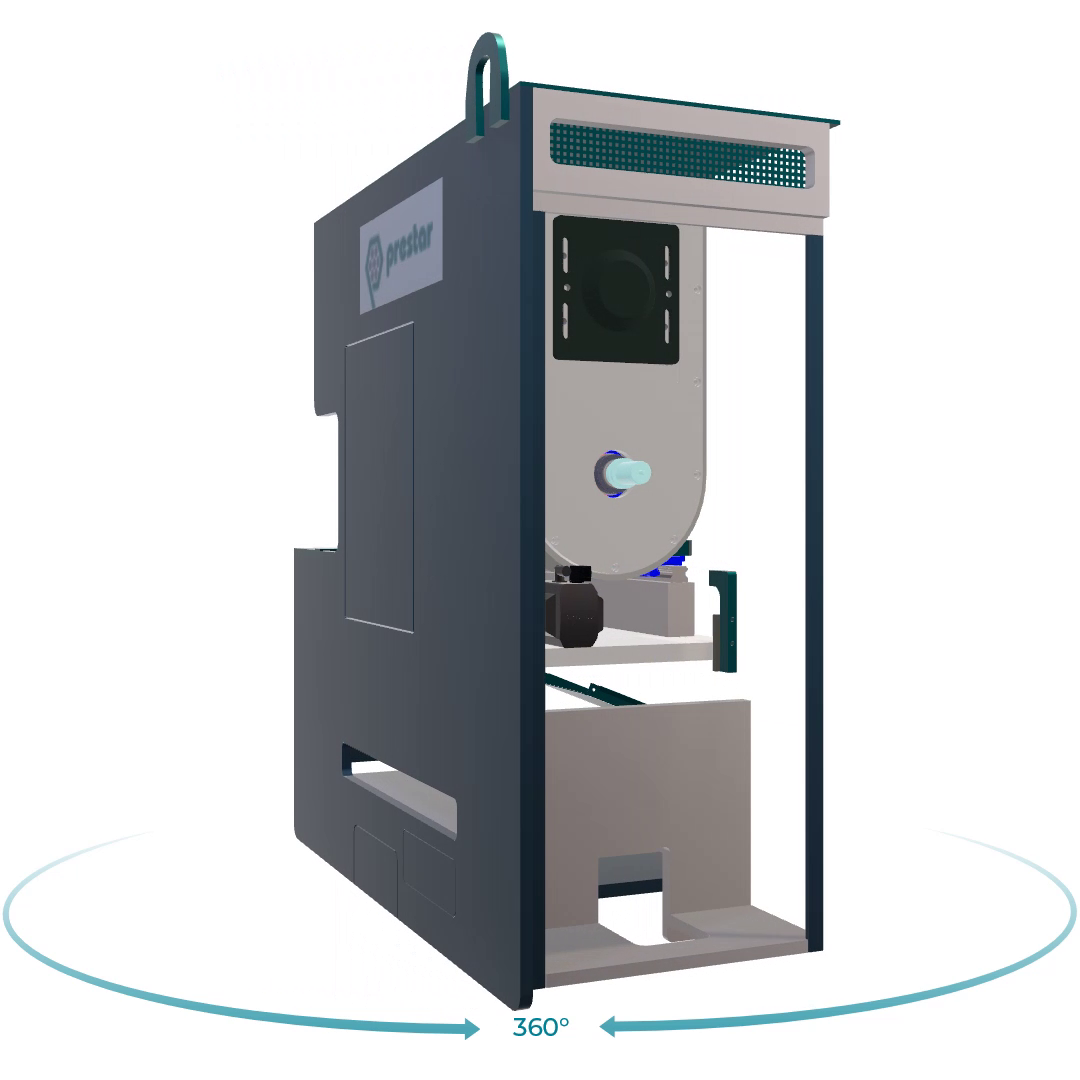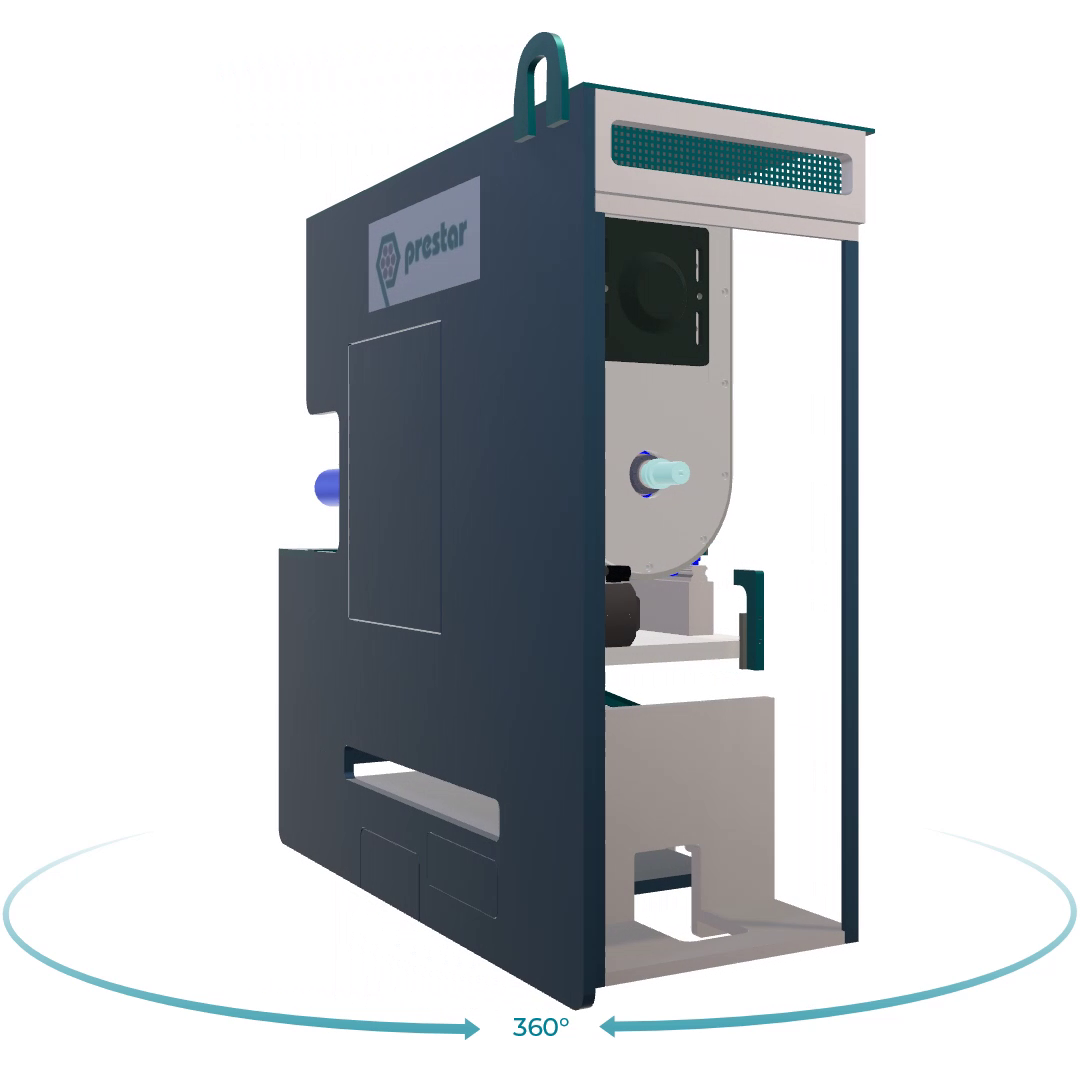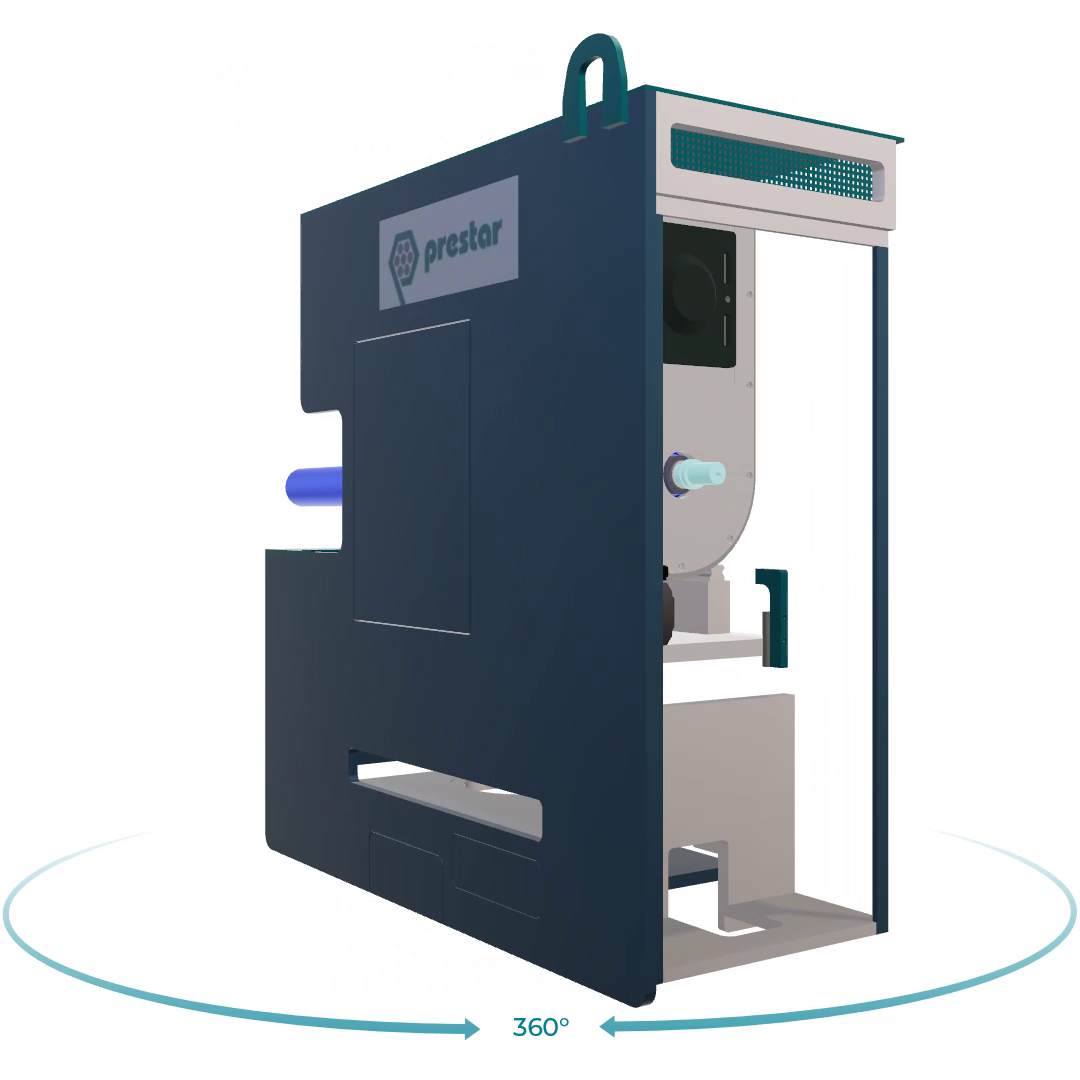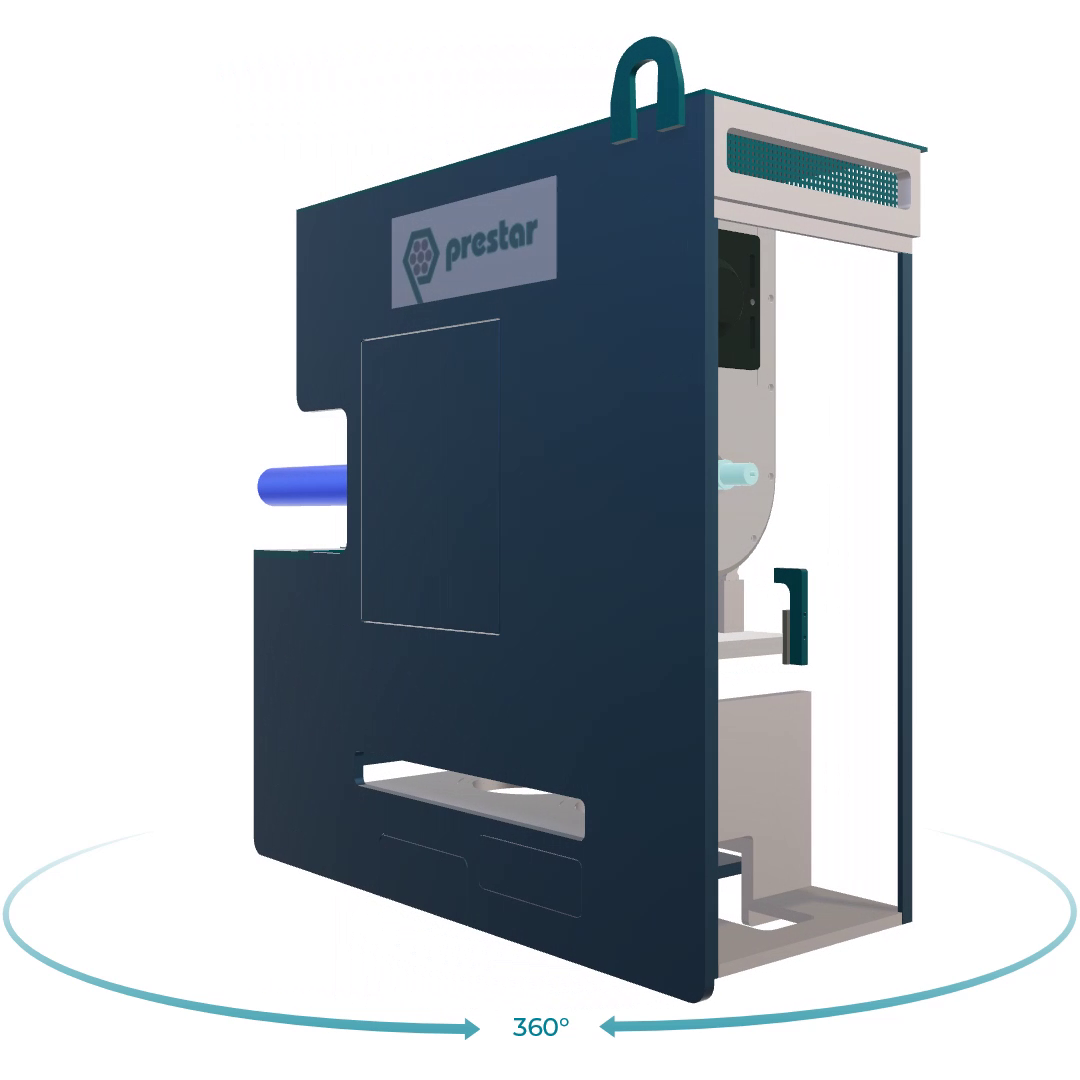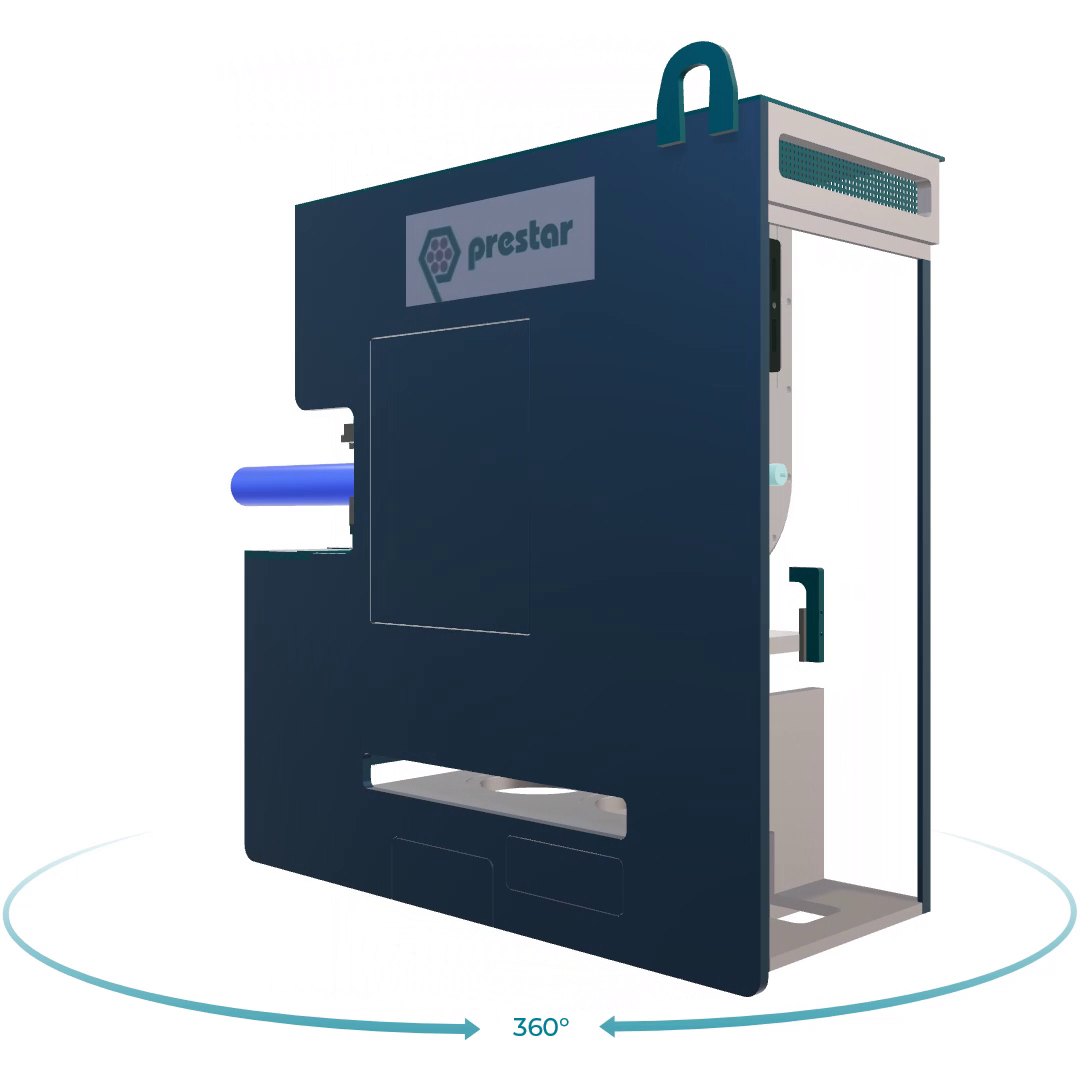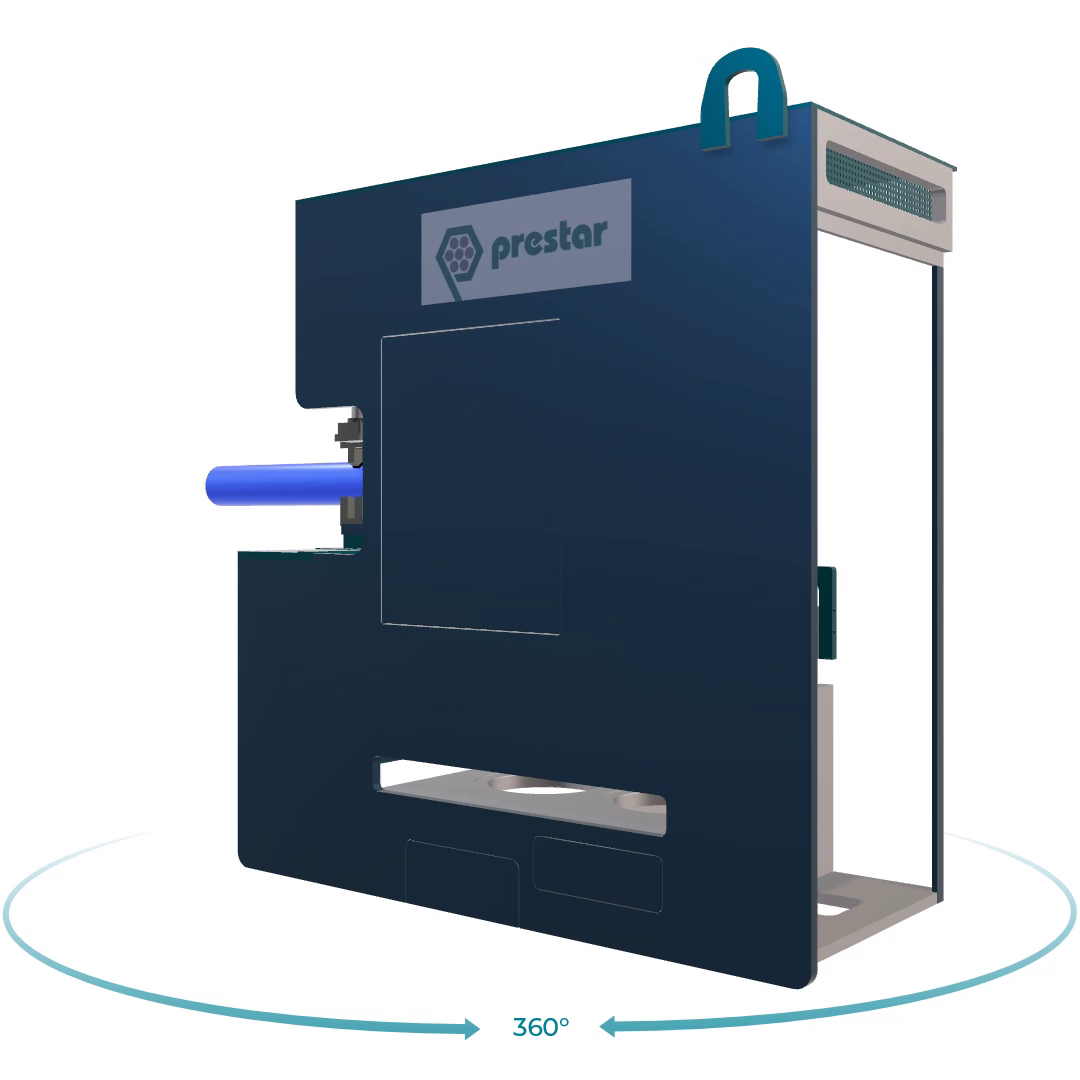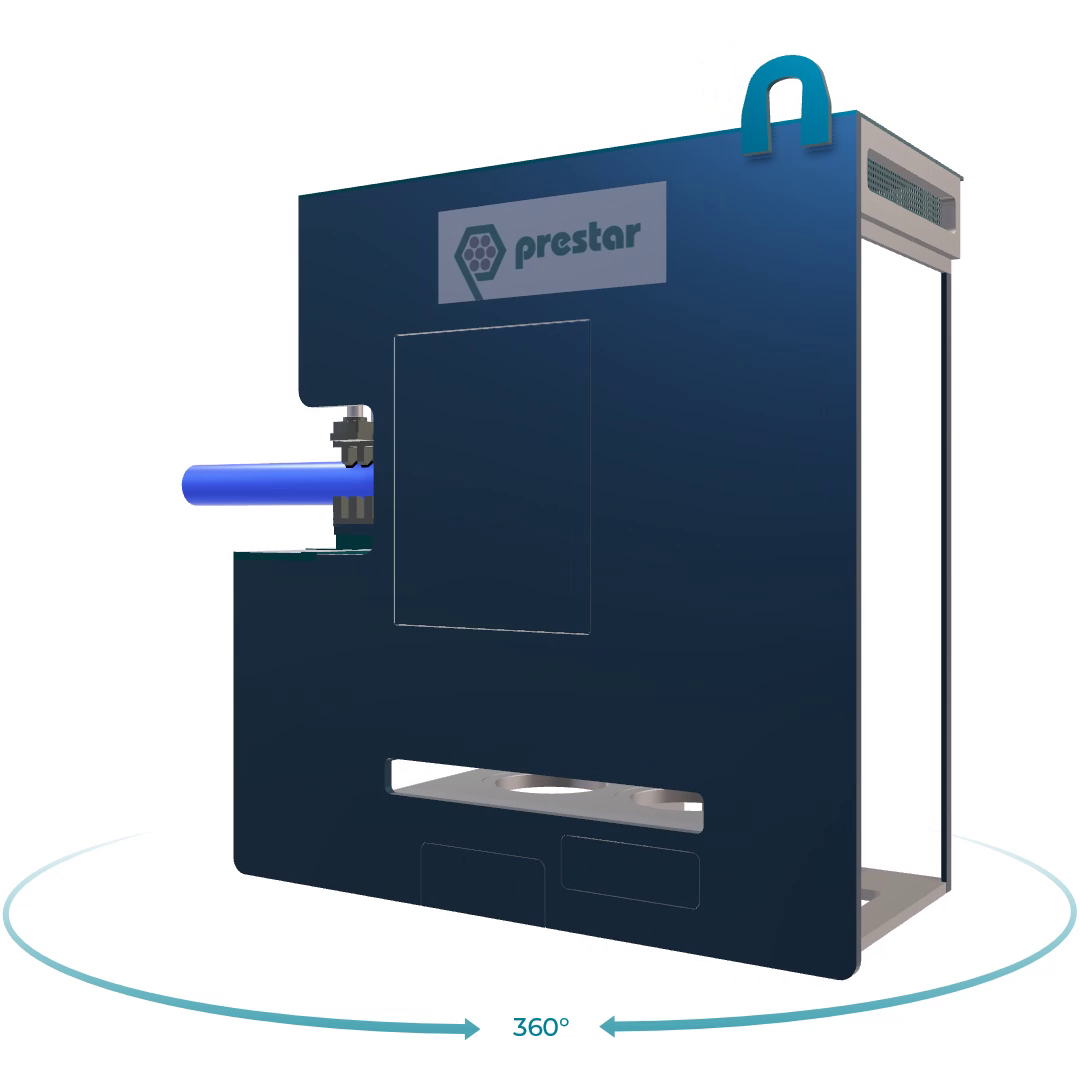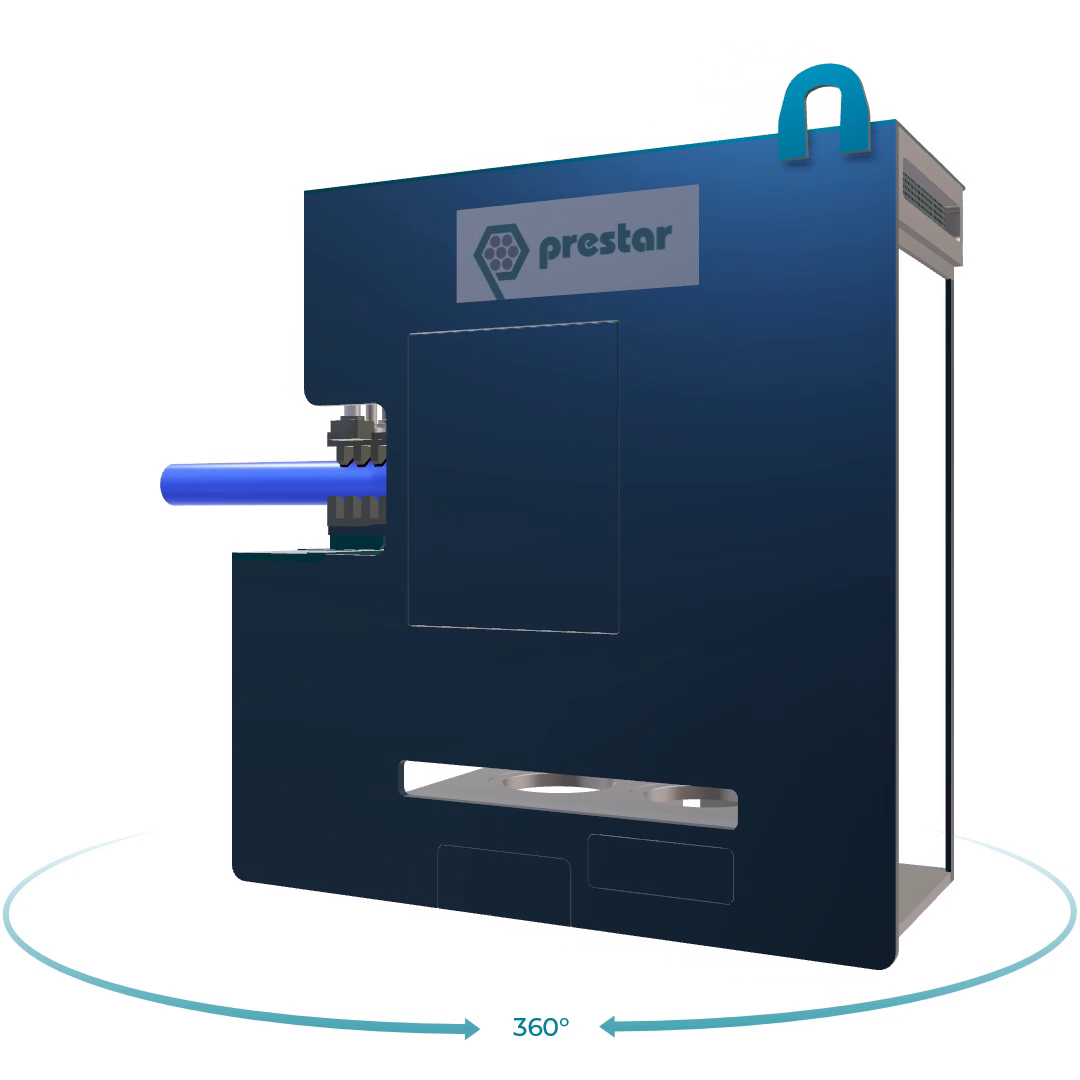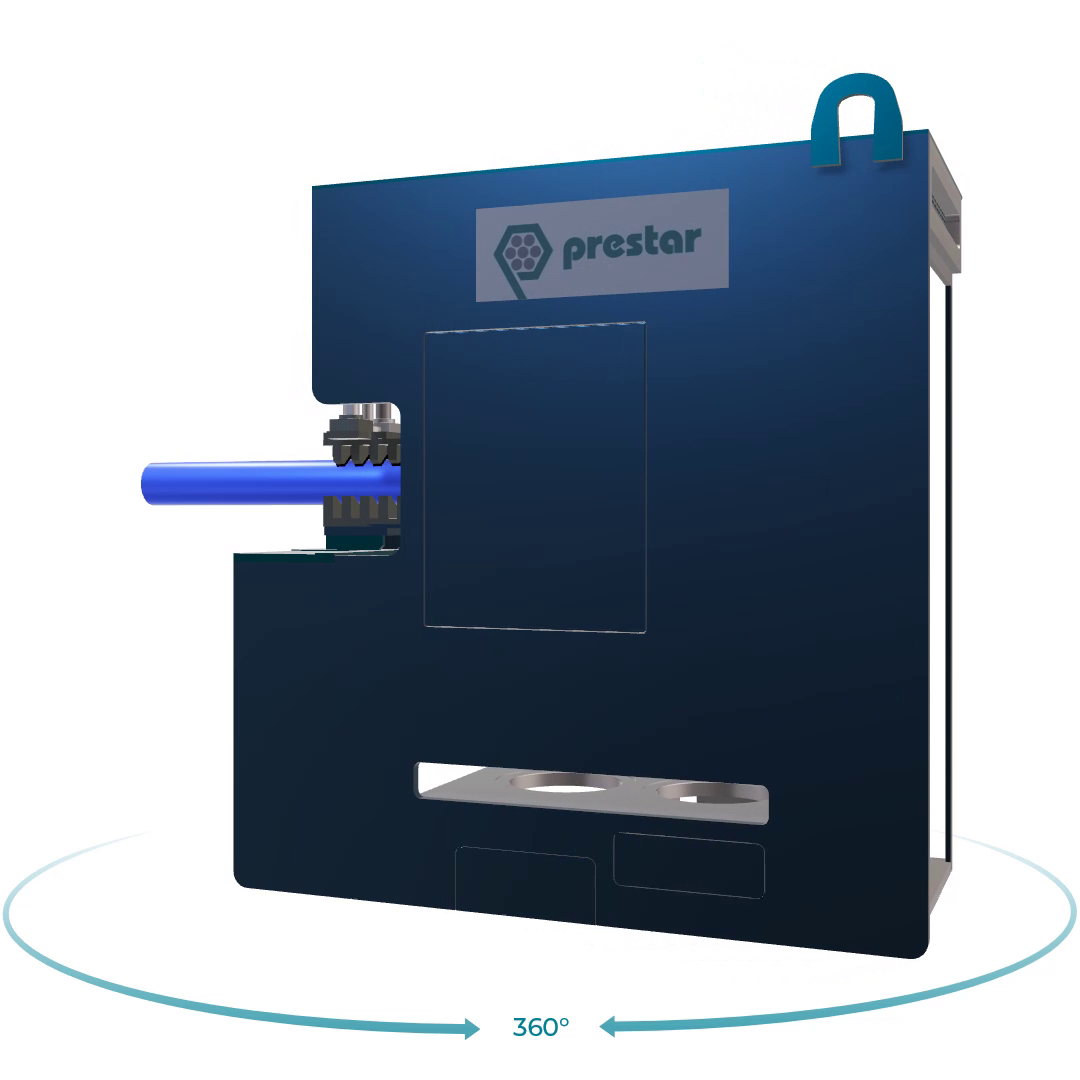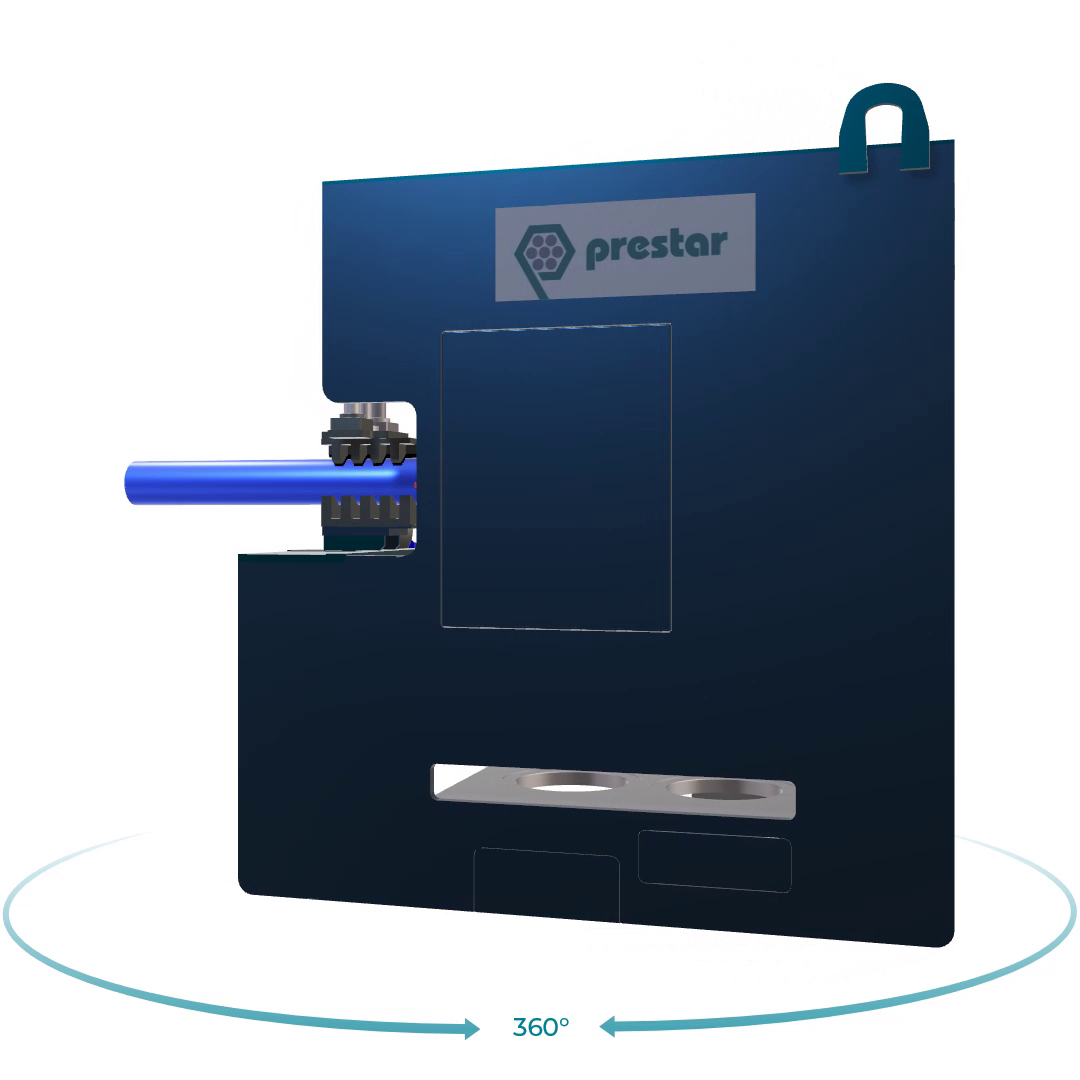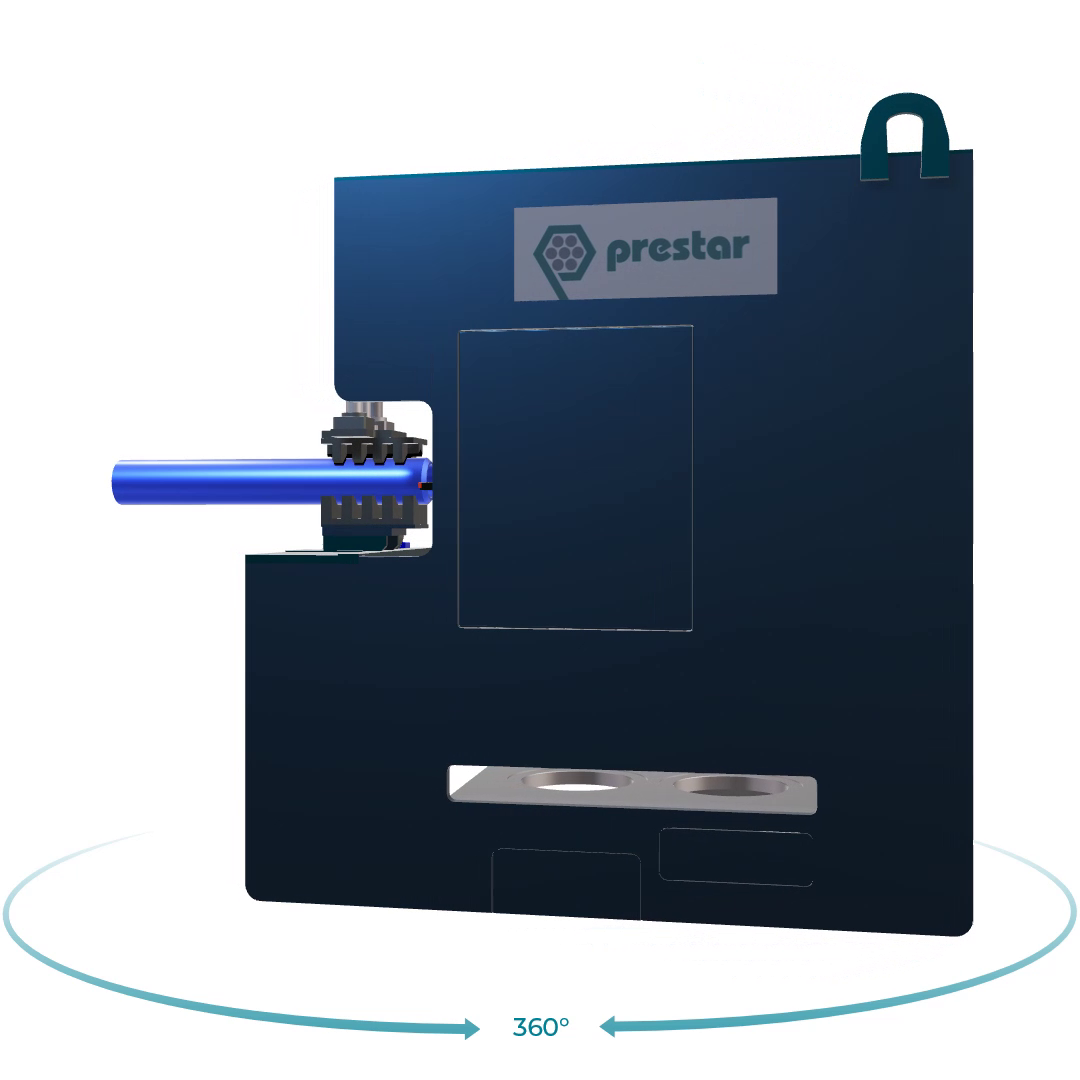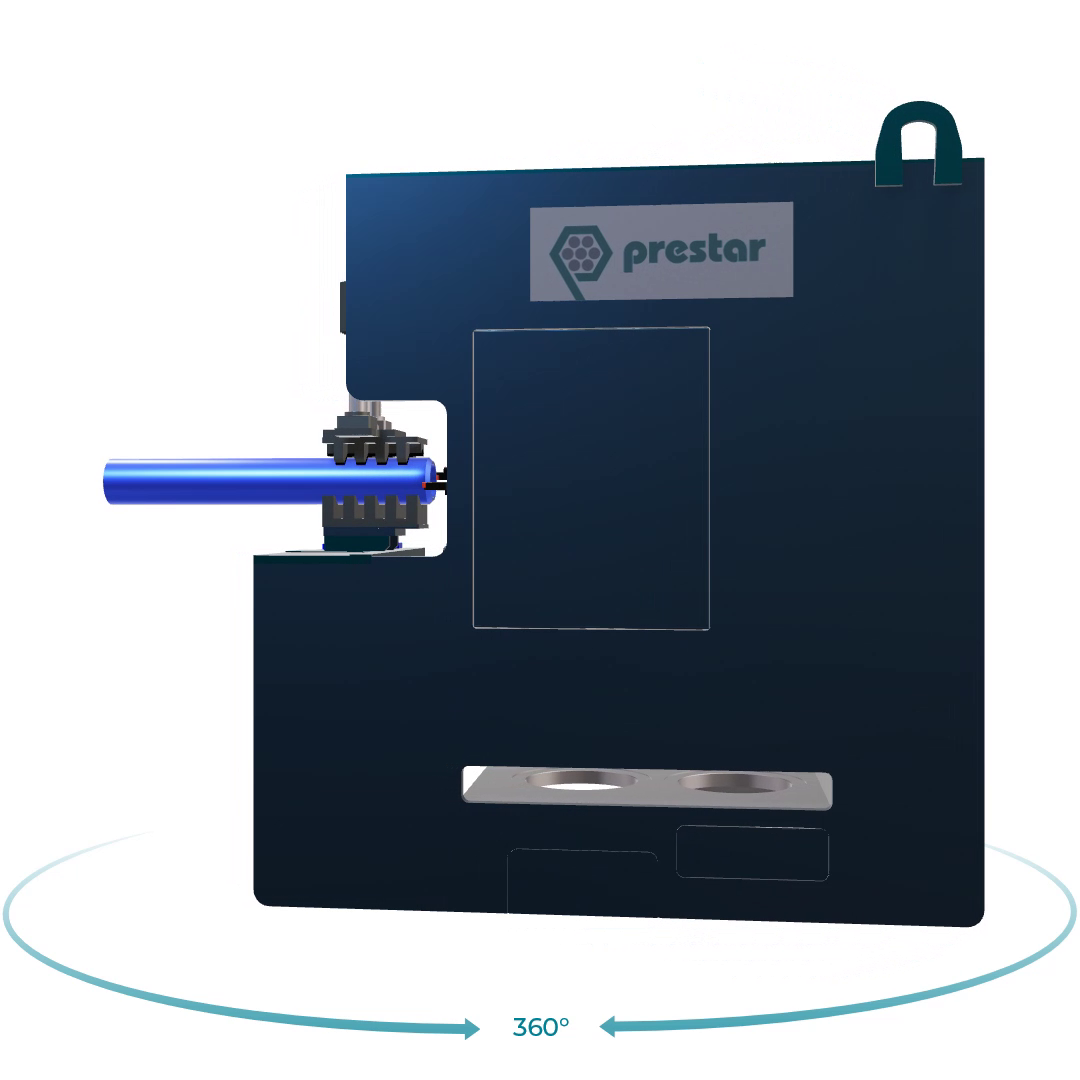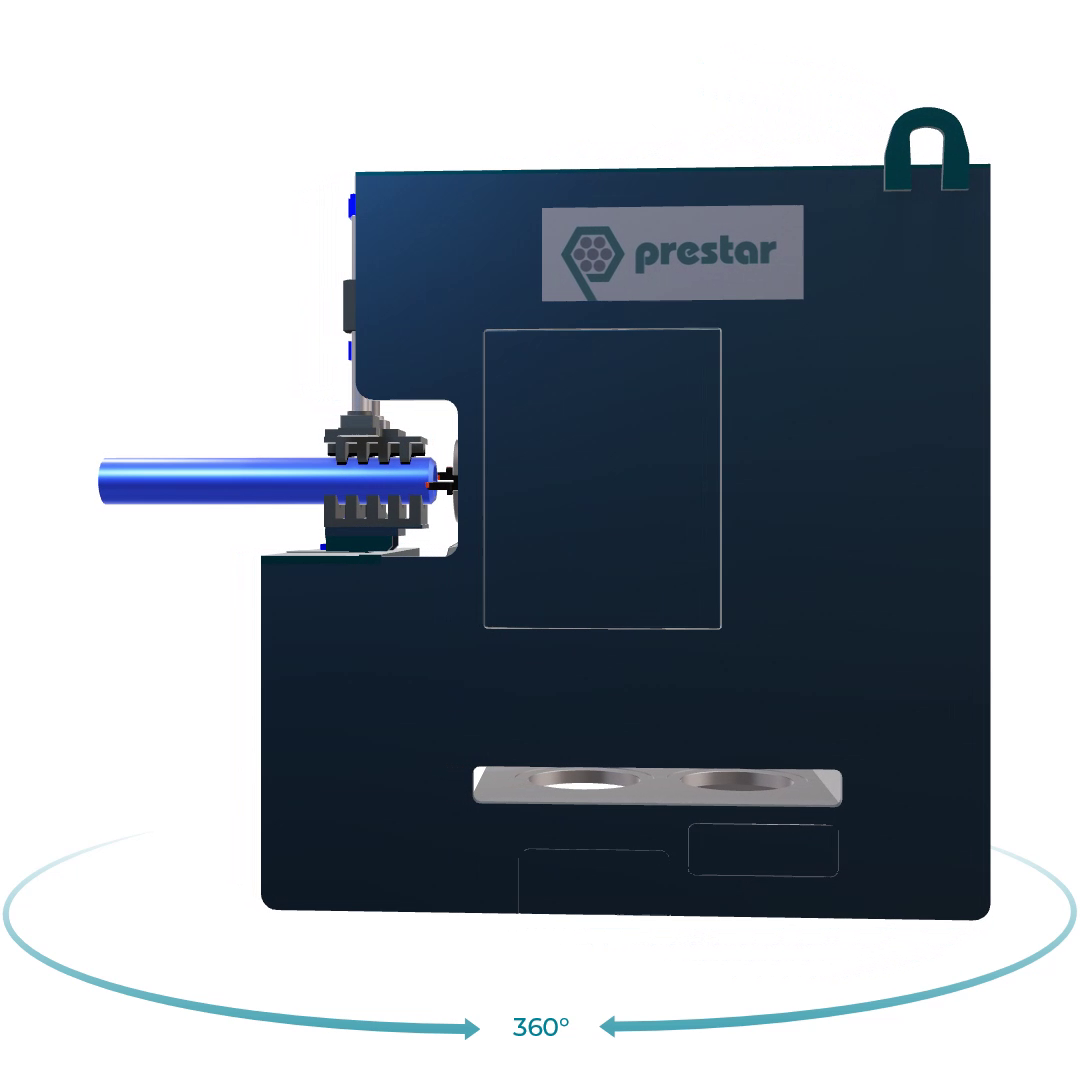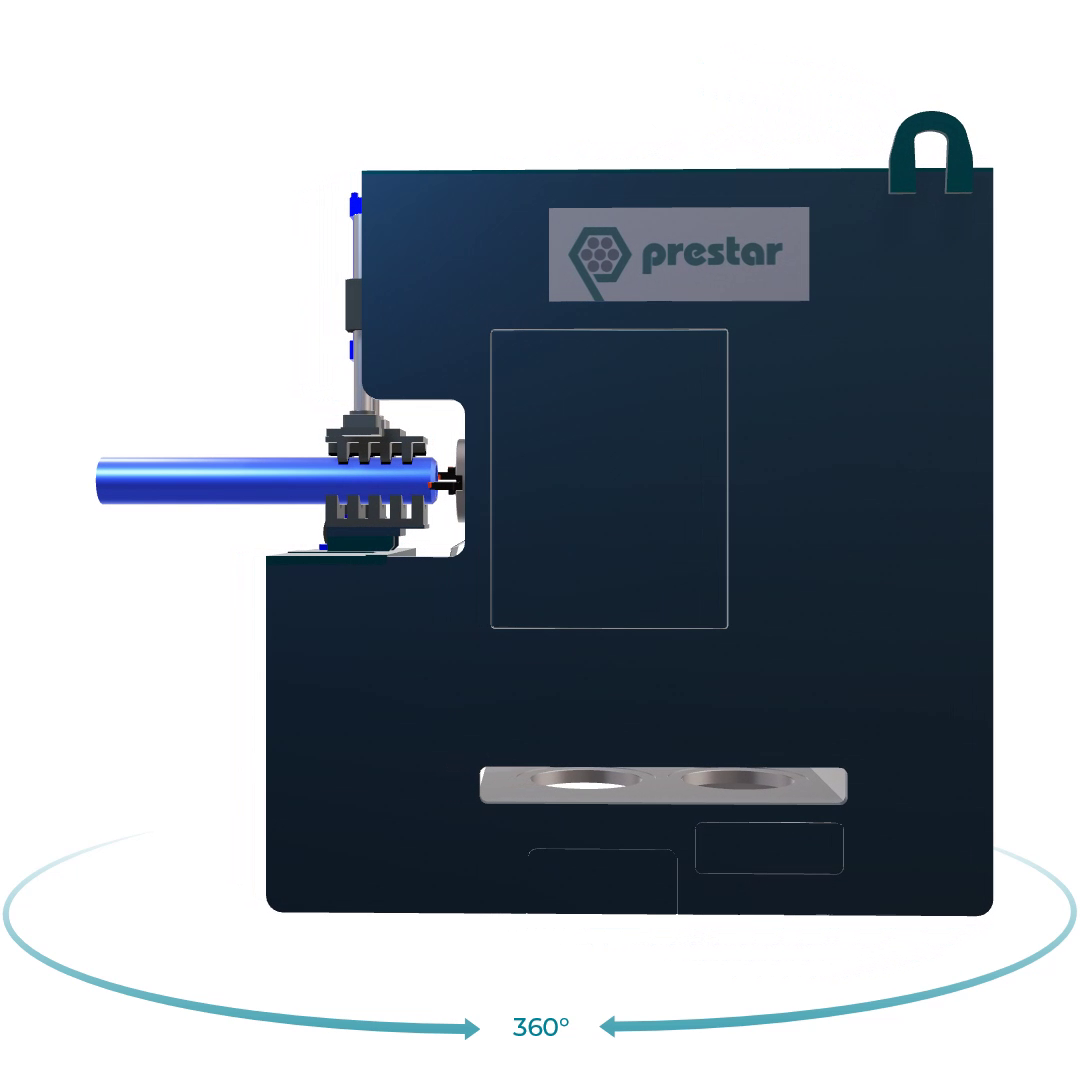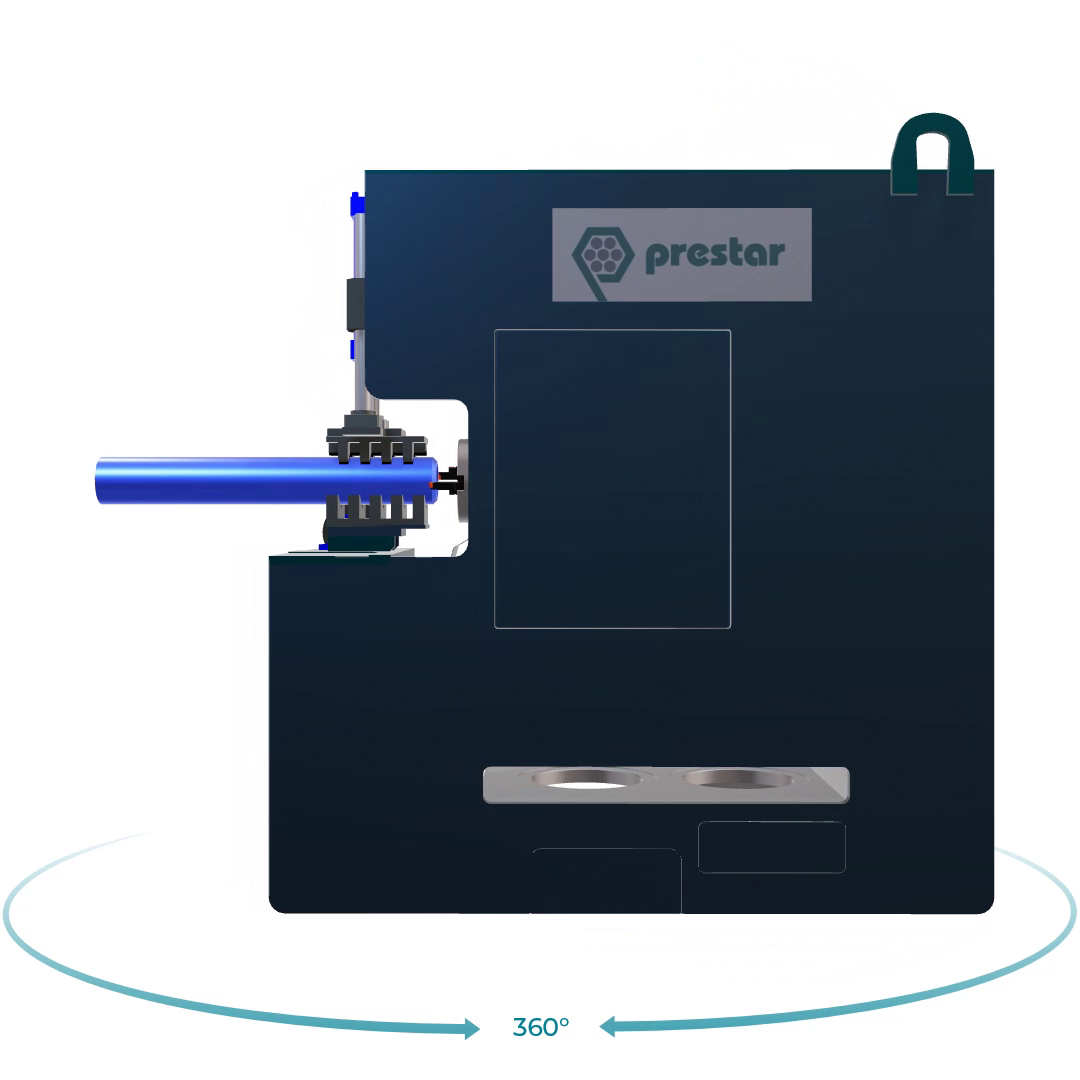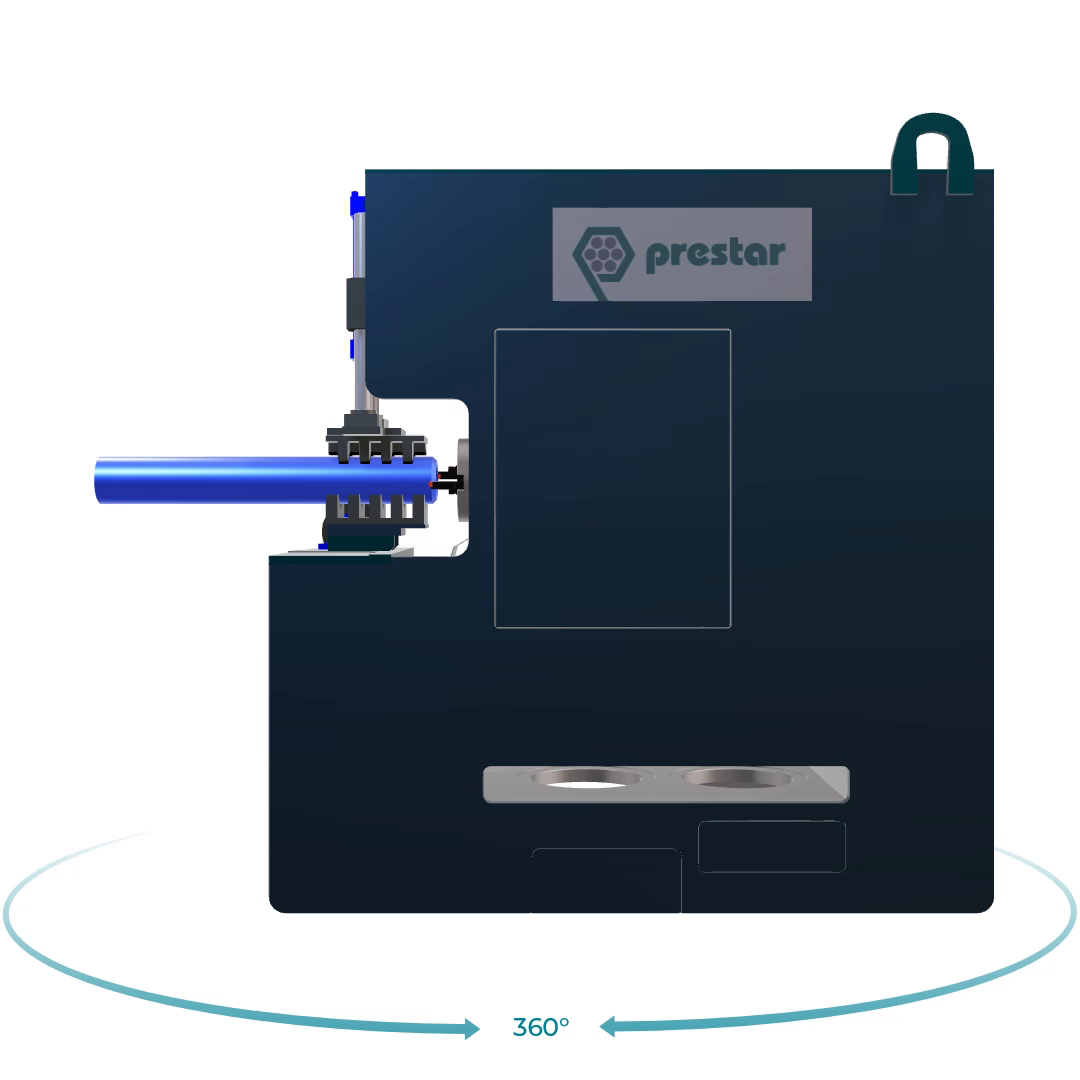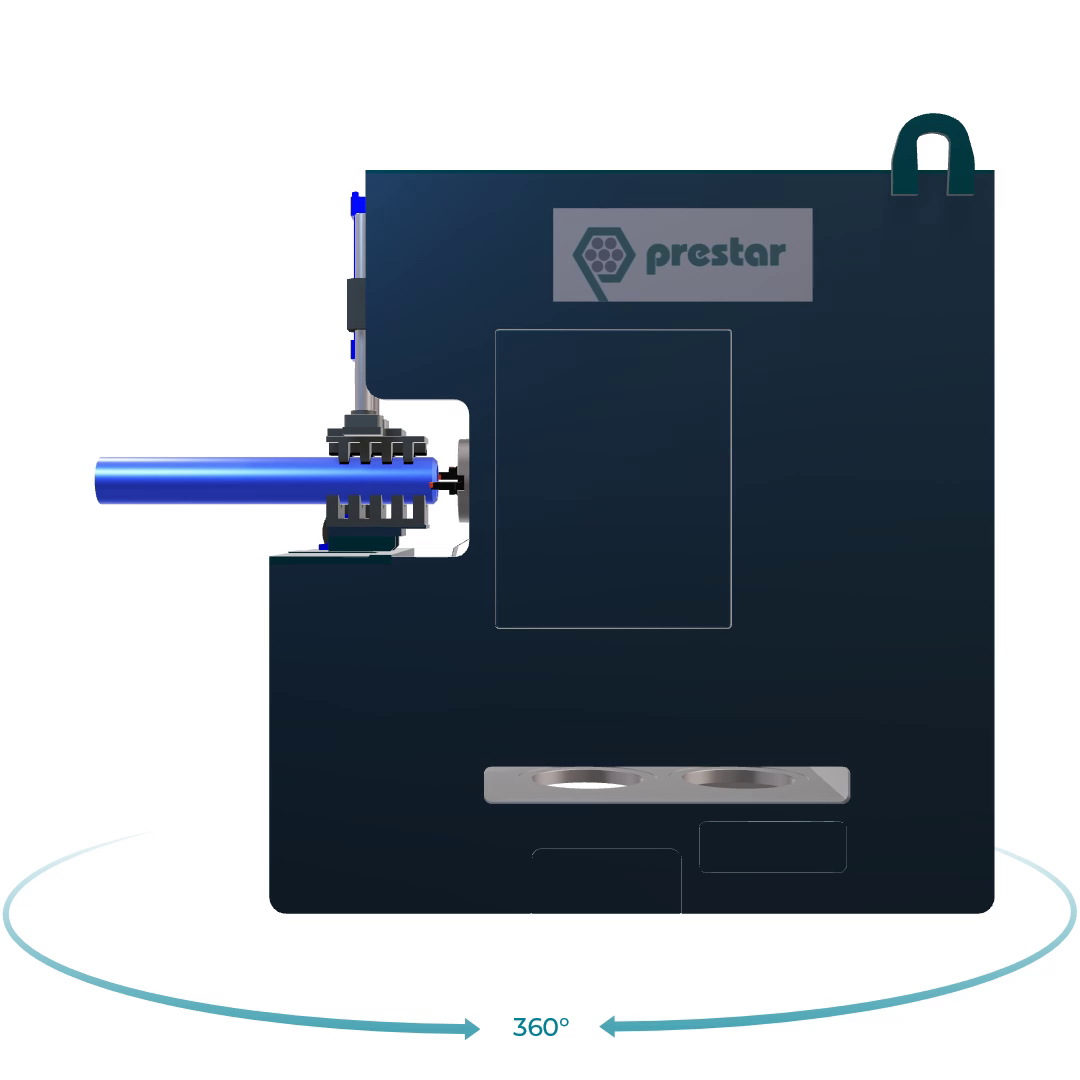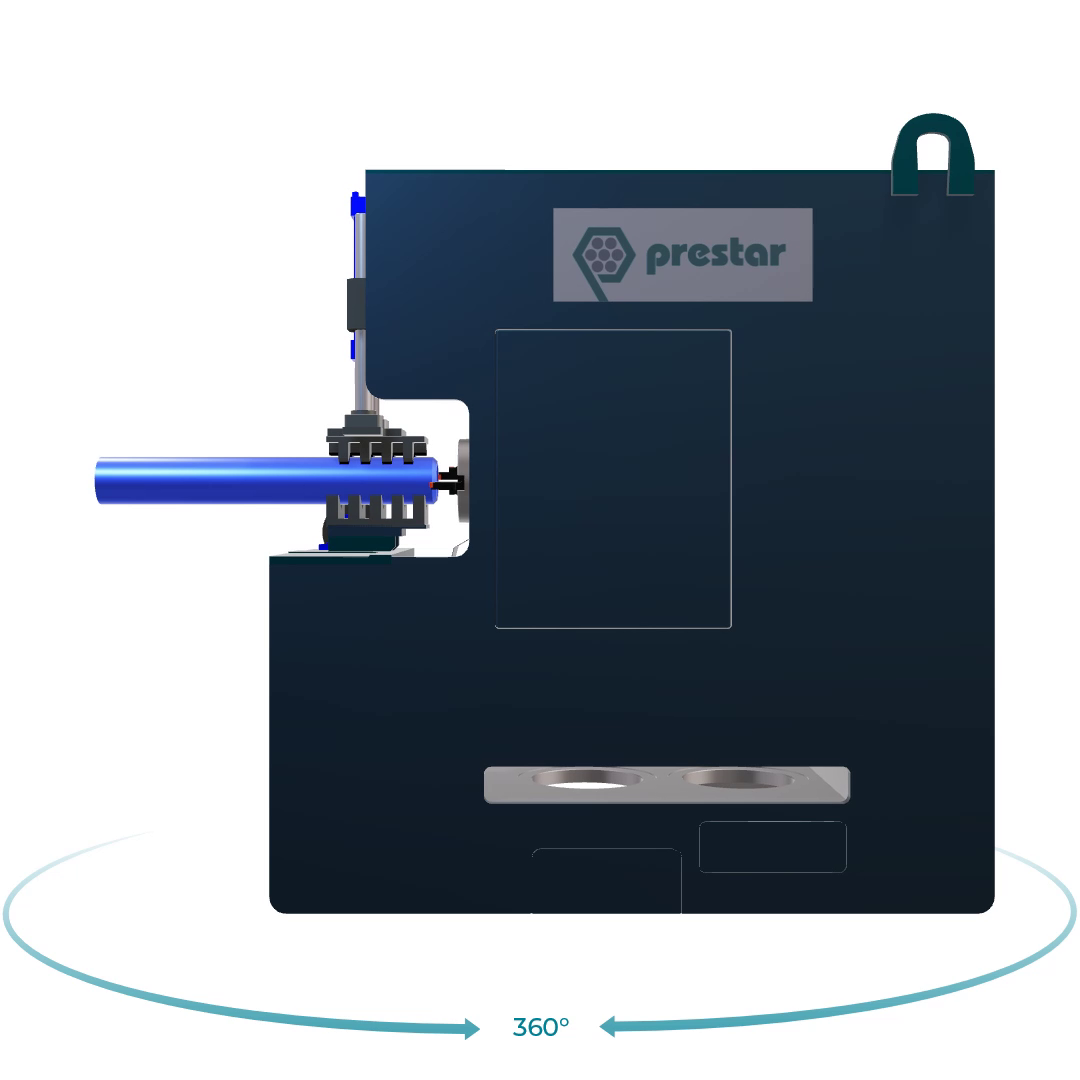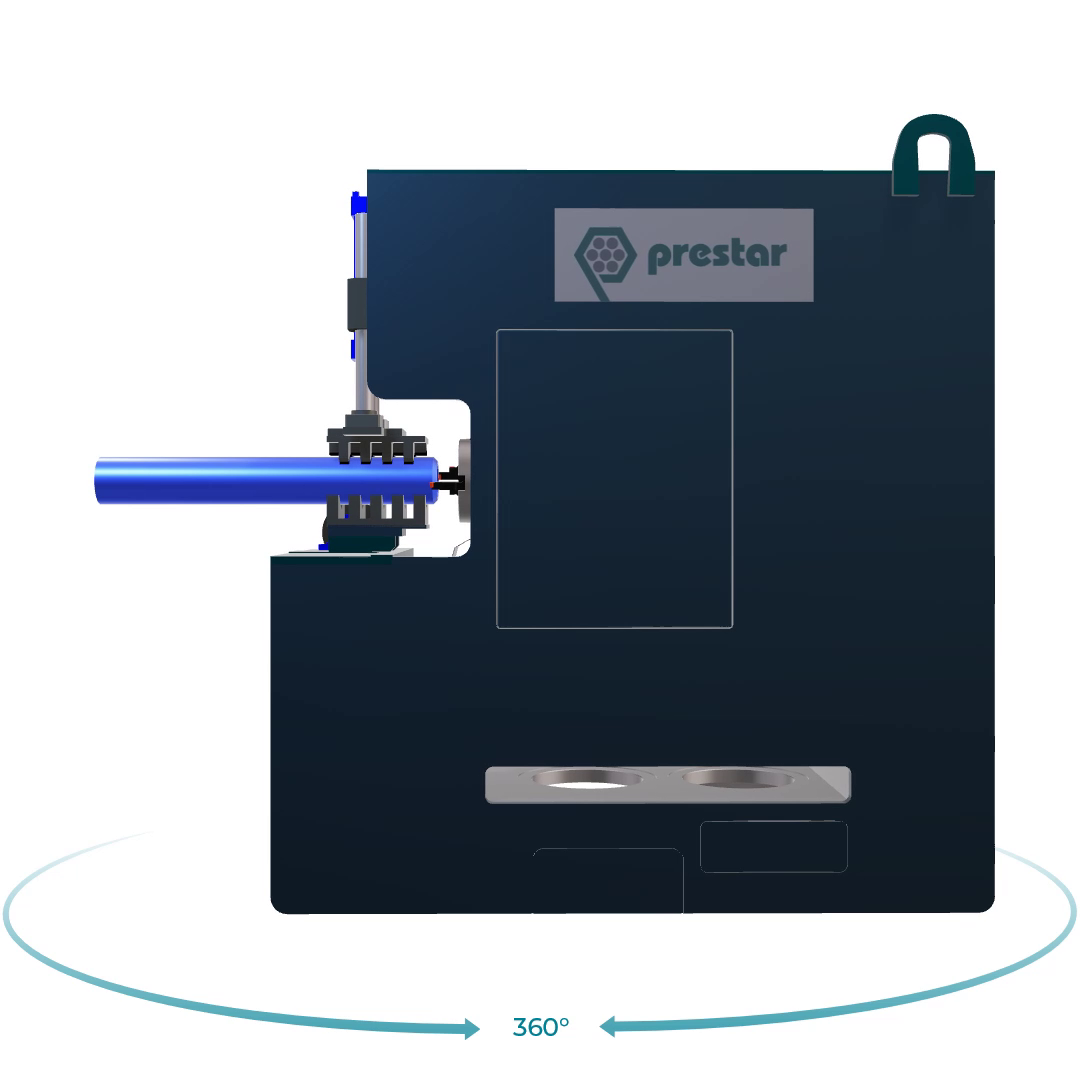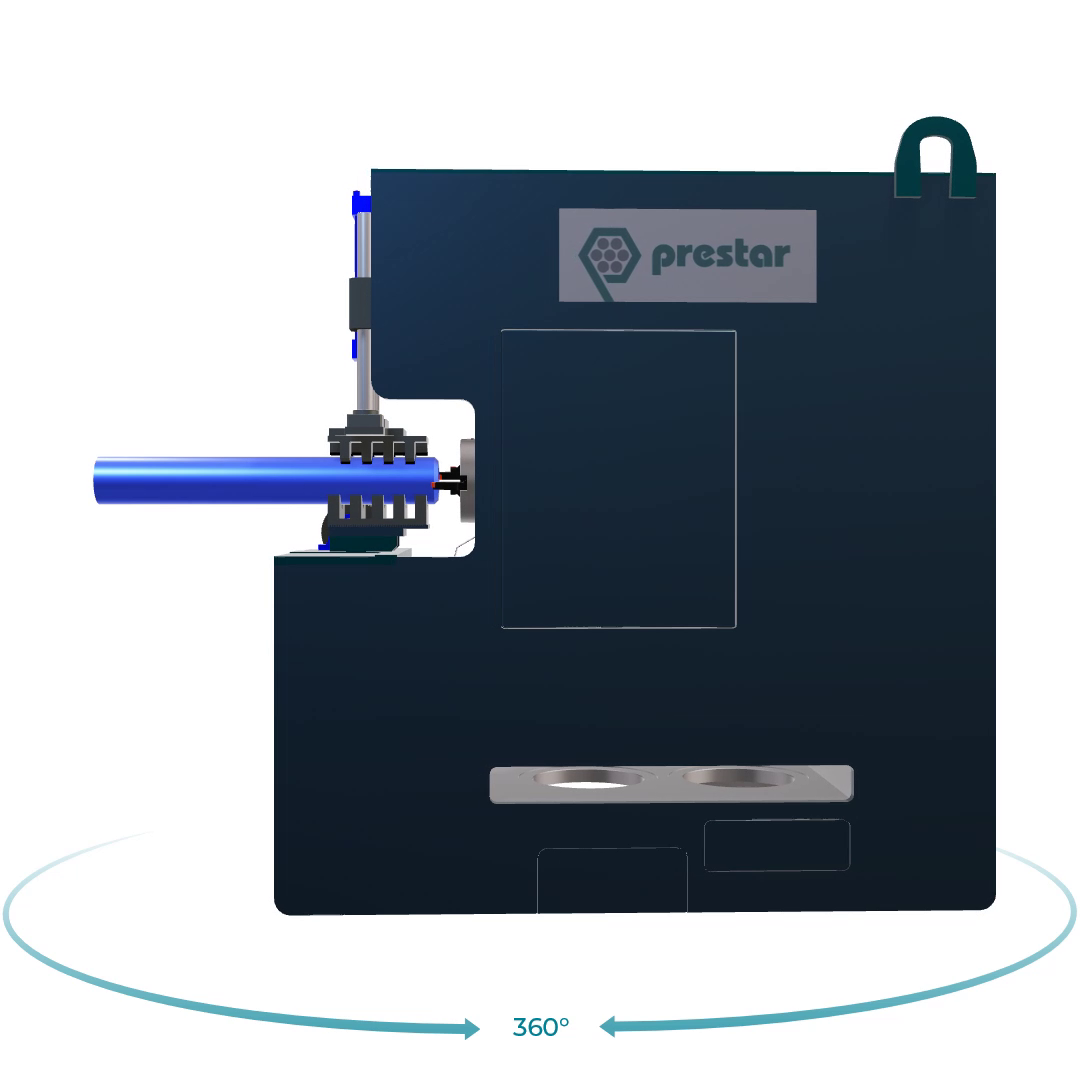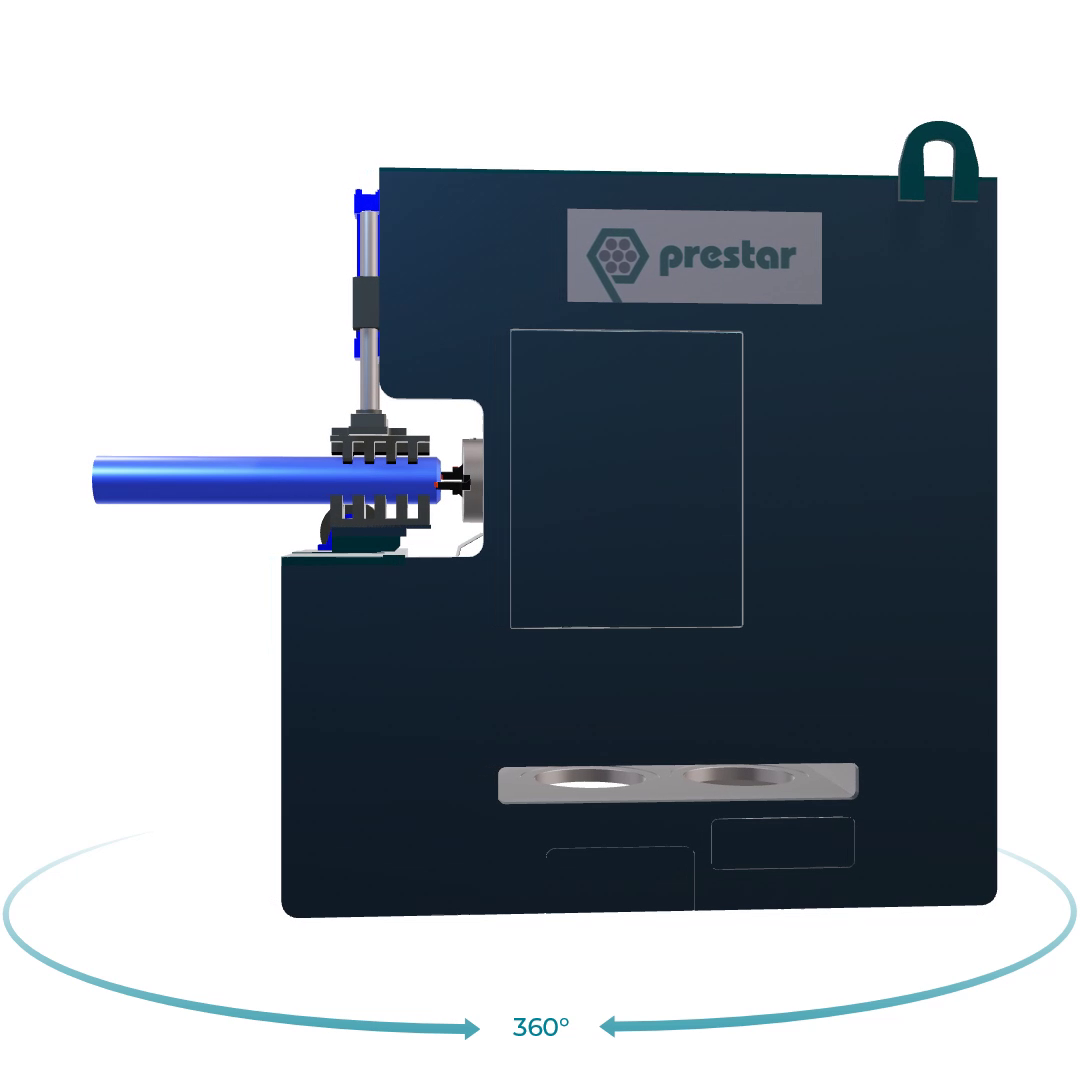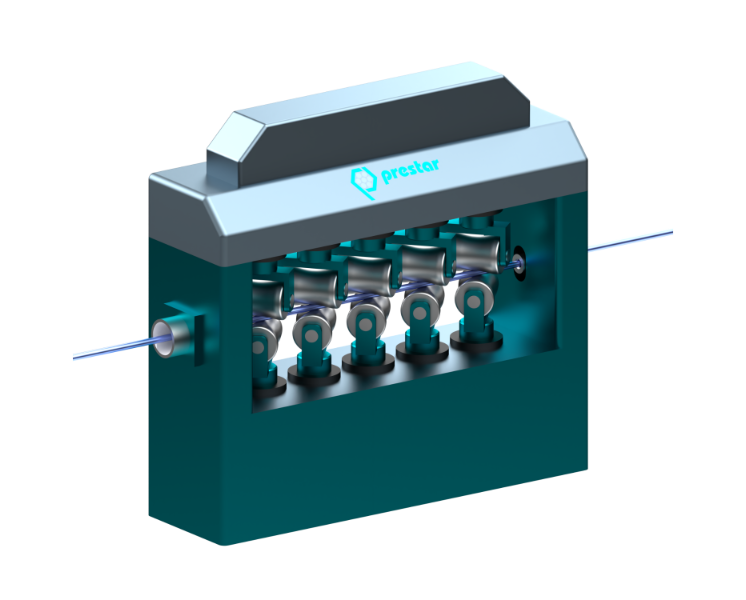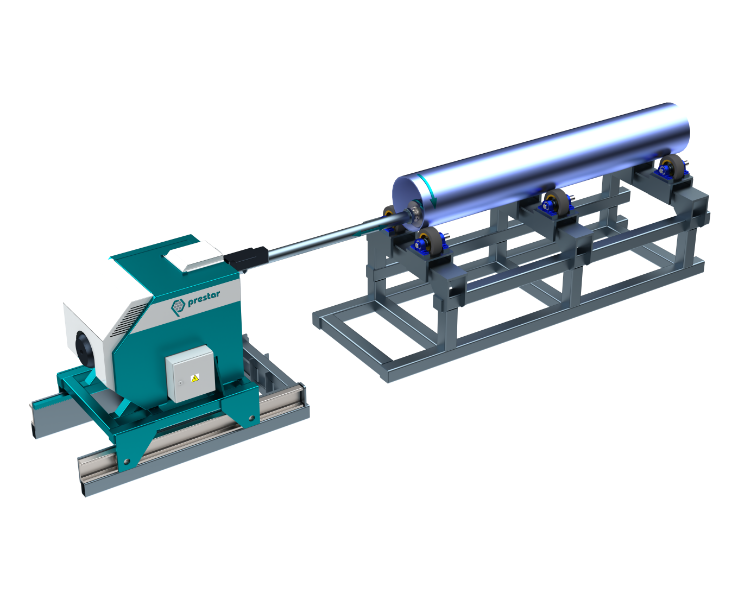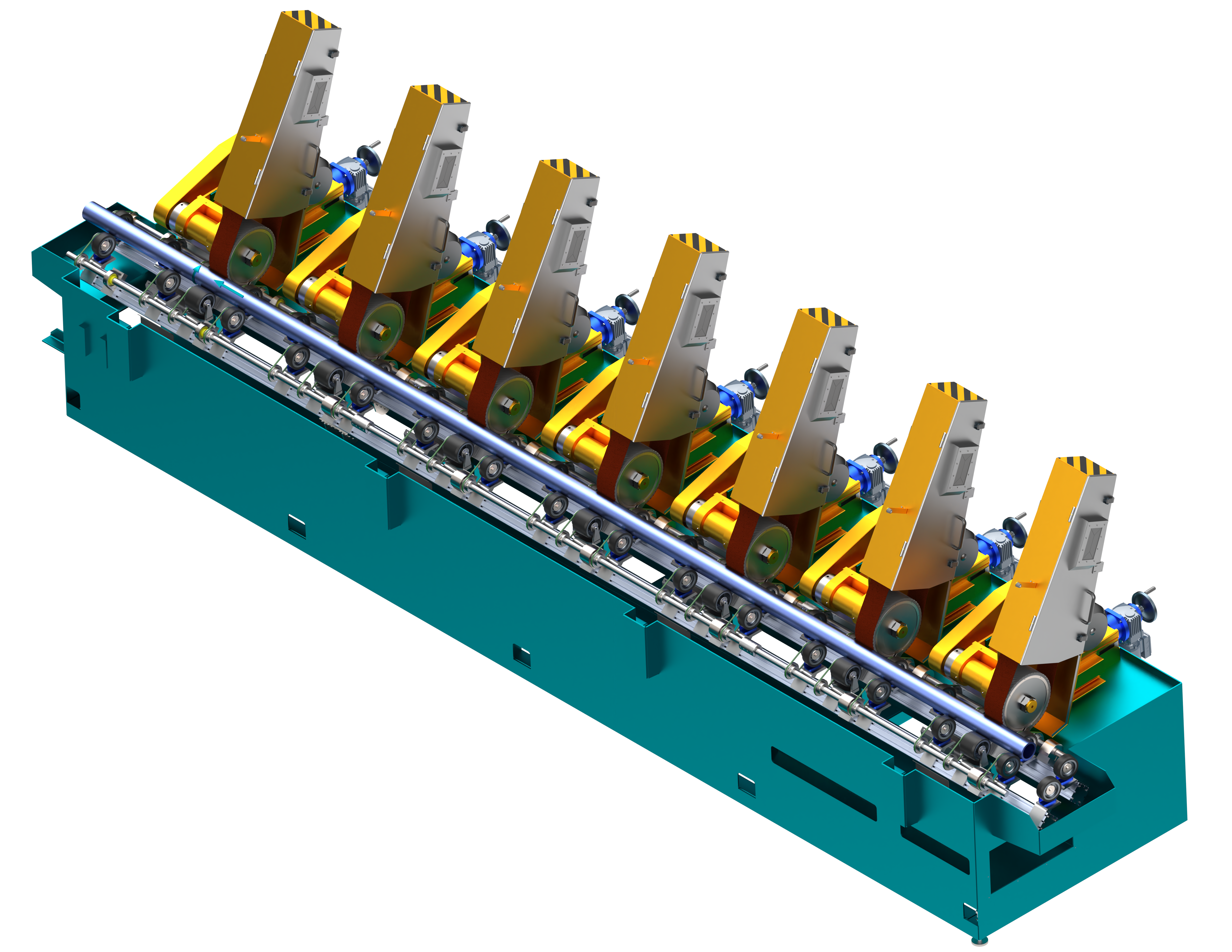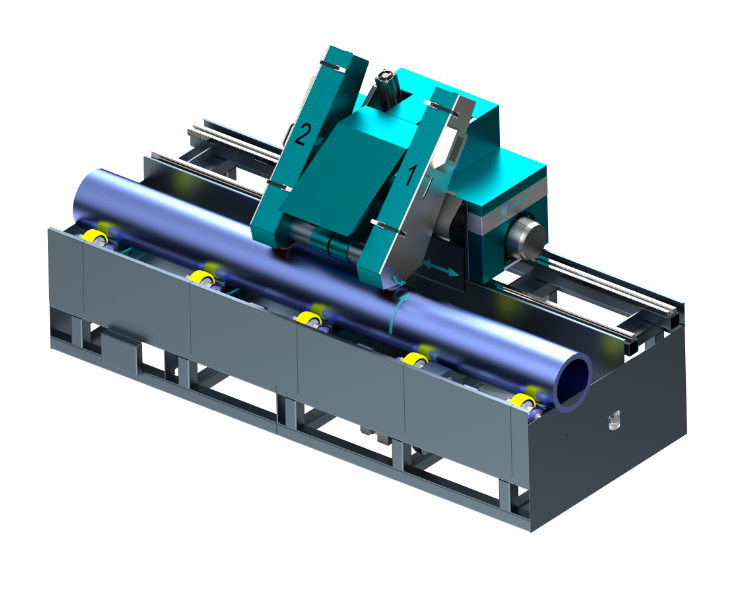 External stationary pipe grinder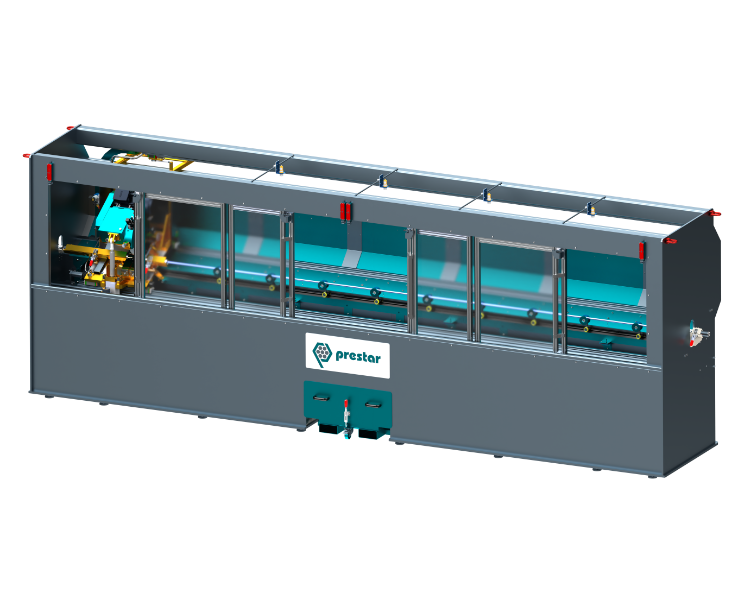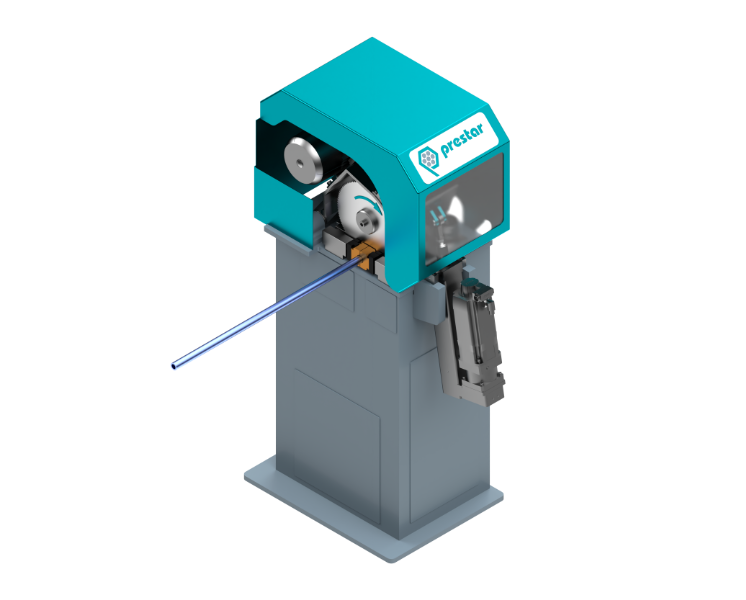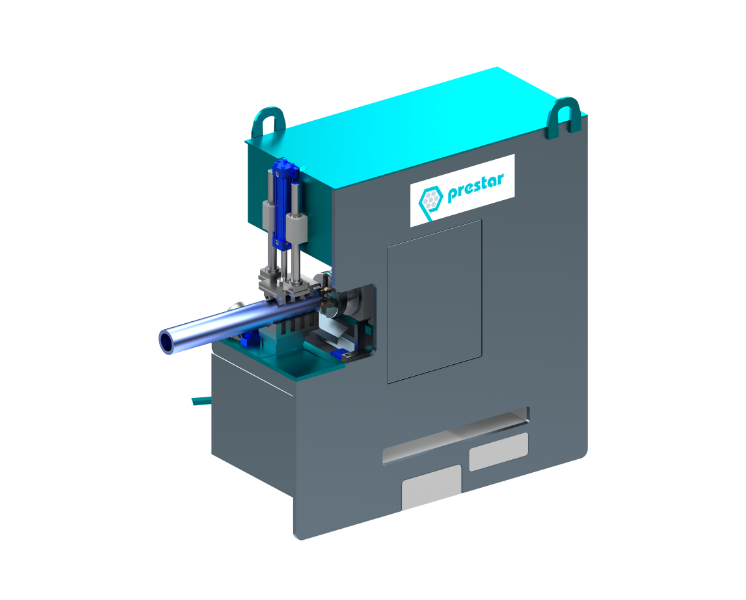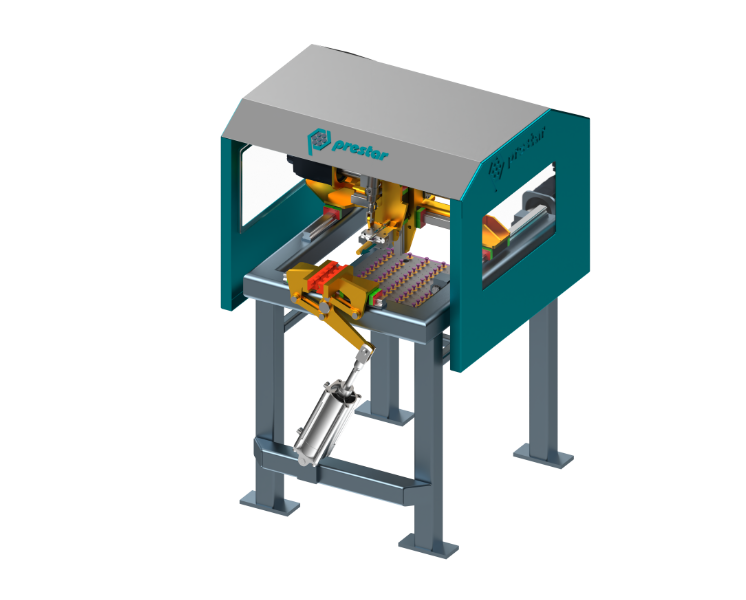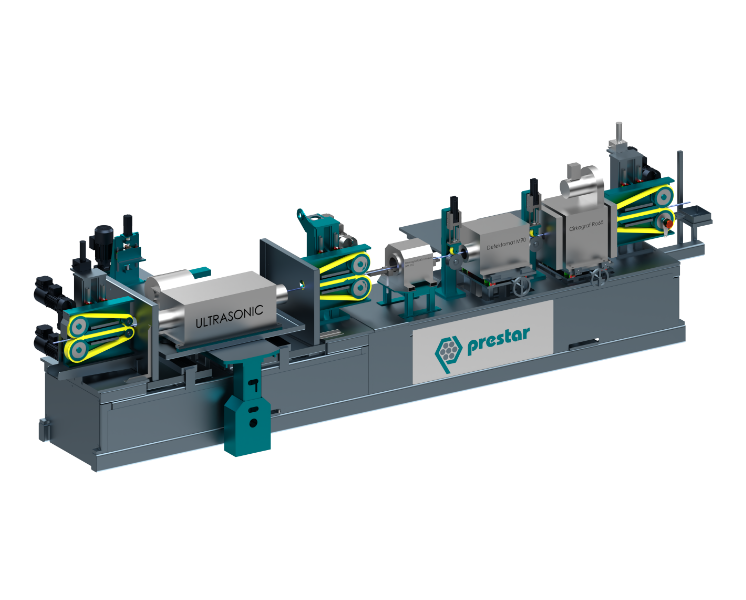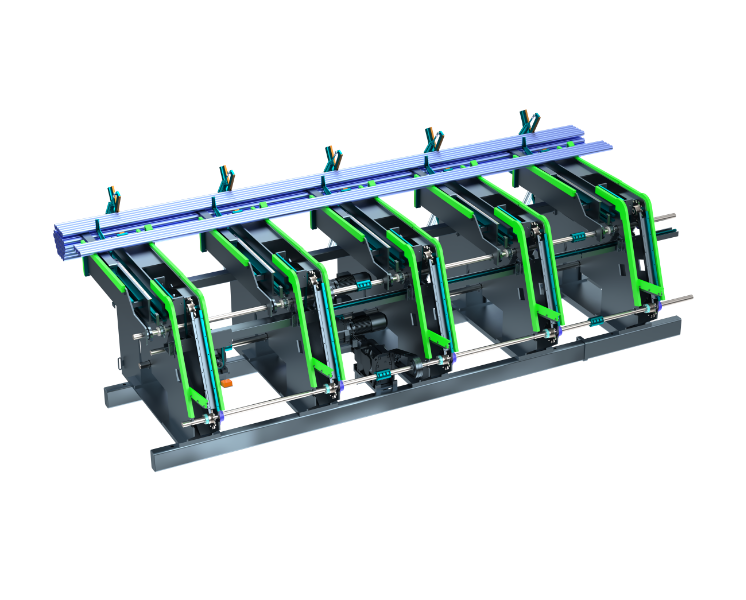 A new line for pipes or rods will demonstrably make production more efficient
90% of customers perceive Prestar's technology as highly advanced