Pro hladké dělení trubek
a tyčí
Description of the device
Flying saws are designed to cut pipes and bars into precise lengths with continuous movement of the pipe in the line. They are always designed for a specific range of pipes according to customer requirements.
Technical parameters of the machine
Split diameters, profiles:

6 – 120 mm

Length after division:

3 –21 m

Feed speed of pipe, rod:

up to 2,0 m/sec

Cutting accuracy:

+- 1,5 mm

Control system:

Simatic S7 1500T

Hydraulic jaw clamping

Feed into the section by hydraulic cylinder or servo drive

Variable blade feed into the cut when cutting closed profiles

Automatic lubrication system

Safety covering with transparent glass
Other equipment of the machine.
Unwinding device before entering the flying saw with speed control.
Pre levelling of pipes and rods after unwinding before cutting on a flying saw.
Continuous monitoring of defects and automatic carving of identified defects.
Storage of gifted tubes and bars in pockets according to different lengths.
Storing carved defects in a separate pocket.
Description and marking of profiles.
Collection of production parameters with automatic saving, display and data export
Extended service with the possibility of displaying manuals, service manuals and other necessary documentation on machines to minimize service times.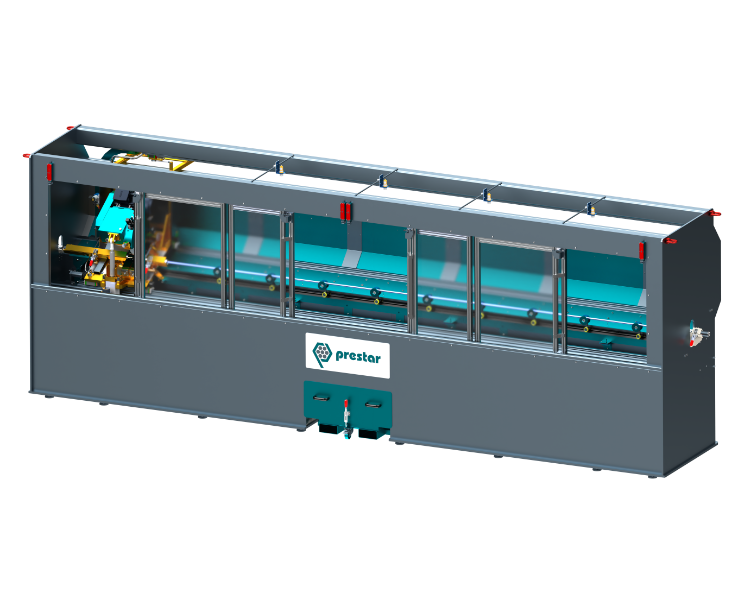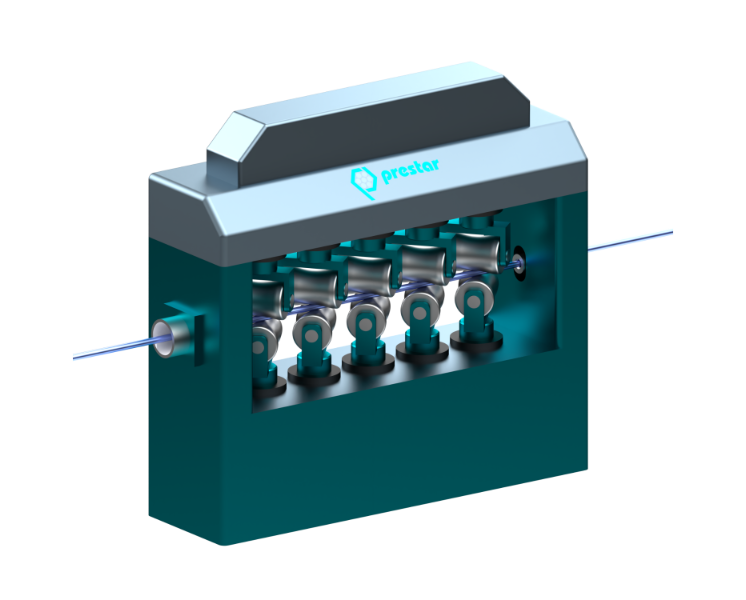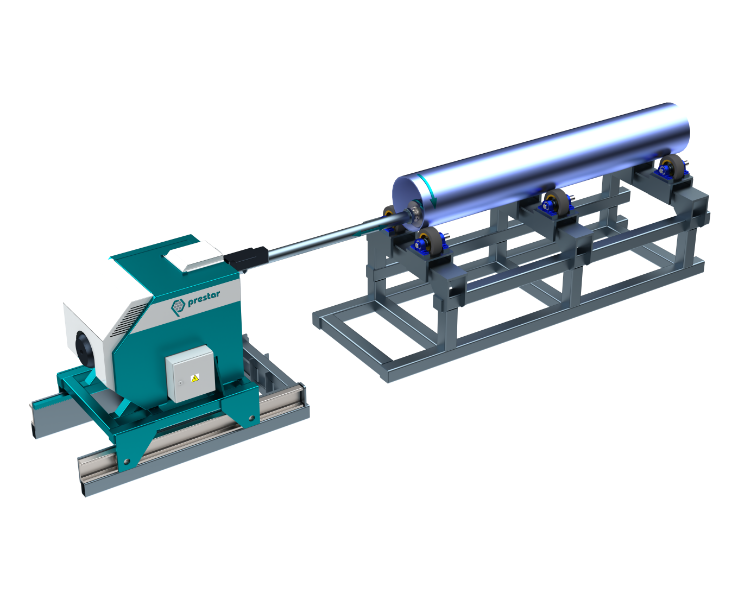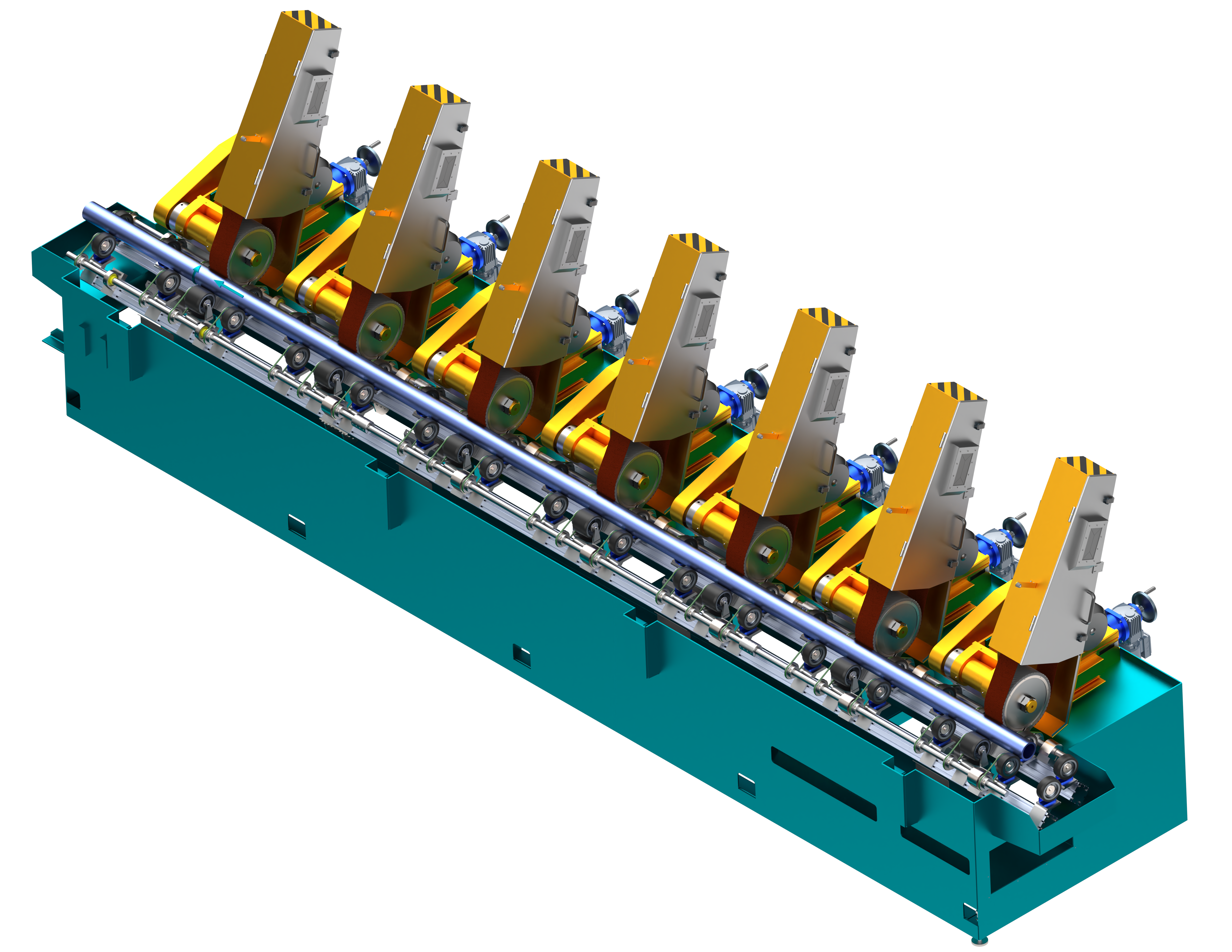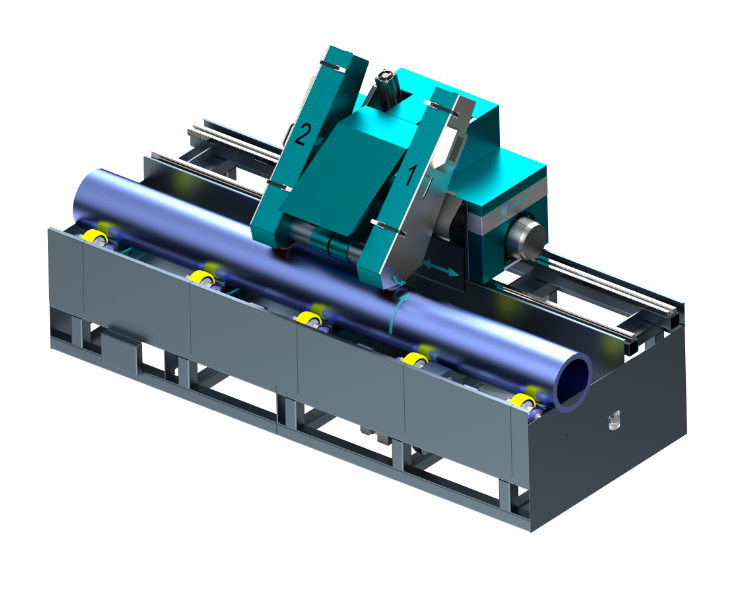 External stationary pipe grinder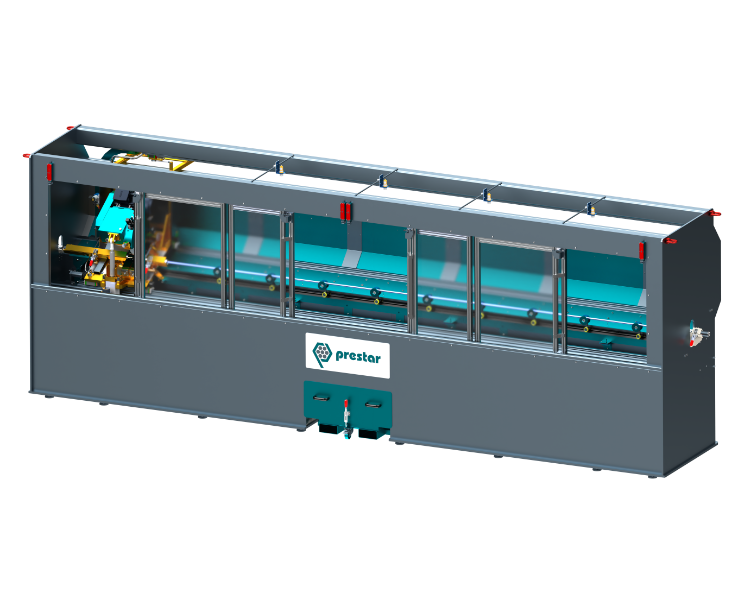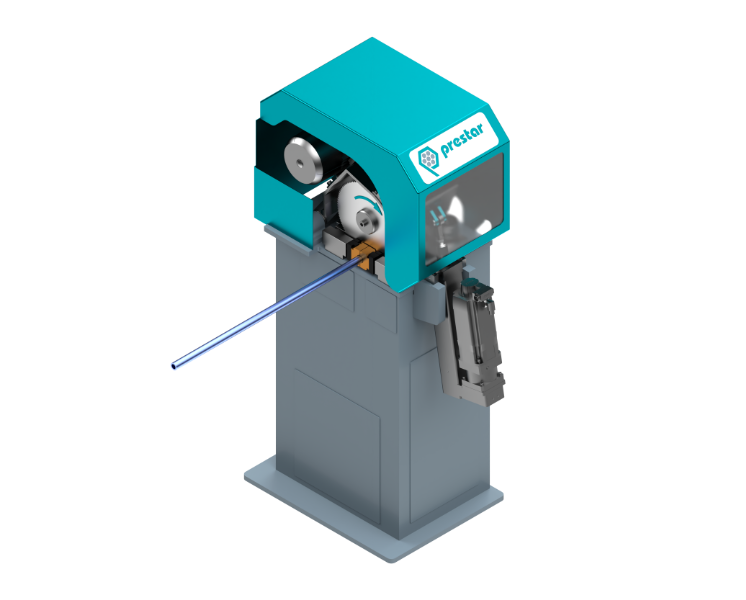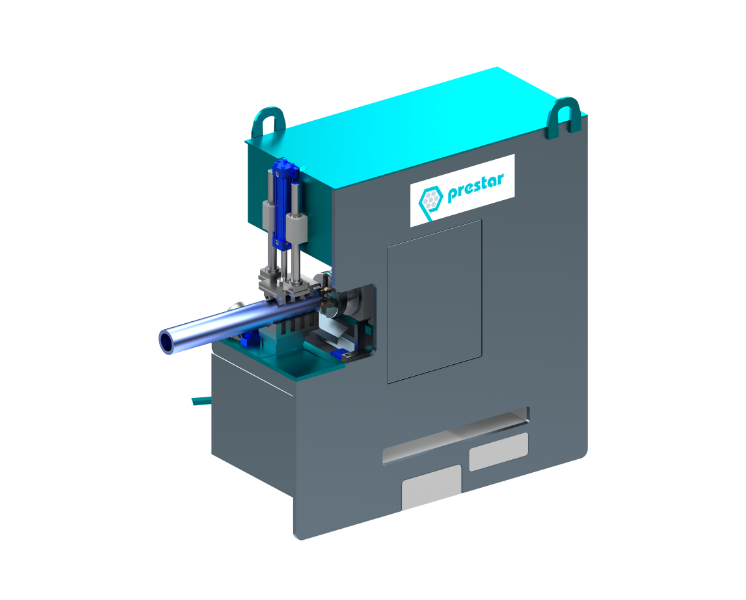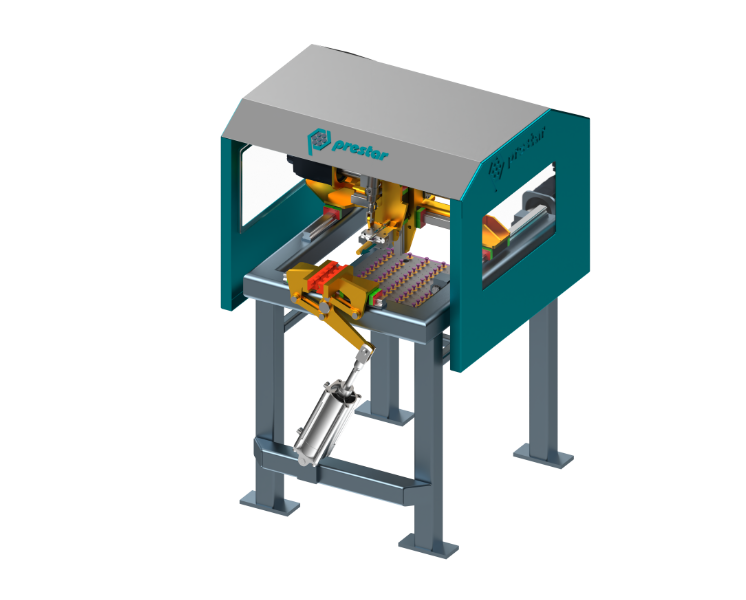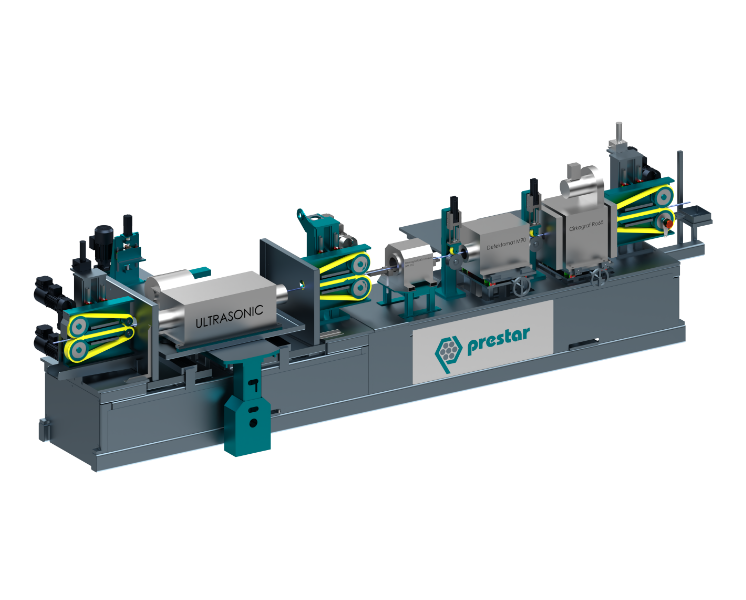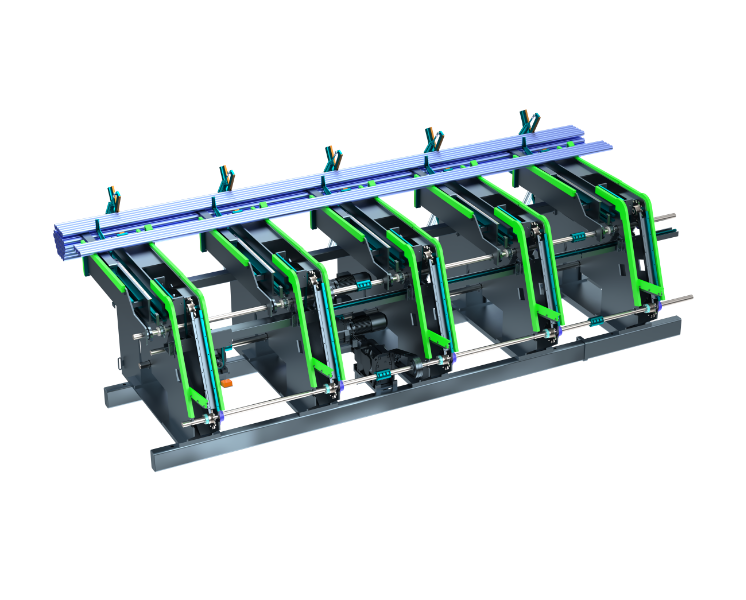 A new line for pipes or rods will demonstrably make production more efficient
90% of customers perceive Prestar's technology as highly advanced