For grinding pipes of large diameters
Description of the device
Grinding of pipes with a diameter of 6 – 90 mm.
The grinding machine is used to achieve high quality grinding surface of pipes and to remove surface defects after drawing and cold rolling. The pipe is inserted into an infeed roller conveyor which gives the pipe rotation and moves the pipe into the grinder.
The grinder consists of a series of up to 14 grinding stations equipped with grinding belts. Each grinding station is equipped with its own pressure which can be adjusted by the operator. At the outlet of the grinder, the pipe exits into an outfeed roller conveyor. After traversing the entire length, the rotating tube stops and is tipped onto a tray table.
Technical parameters of the machine
Pipe lengths from 1.5 to 40 m
Pipe diameters 6 – 90 mm
Surface quality after grinding up to Ra 0.4.
Belt grinding speed 30 m/sec
Possibility to adjust the pressure of each grinding station independently
Grinding feed speed: 2 – 40 m/min is infinitely adjustable
Grinding is carried out under water emulsion or dry.
Other equipment of the machine
For wet grinding, the grinder is equipped with a magnetic separator and fabric filter
For dry grinding, the grinder is equipped with extraction and filter stations
For measuring material removal, the grinder can be equipped with continuous monitoring of material removal from the pipe surface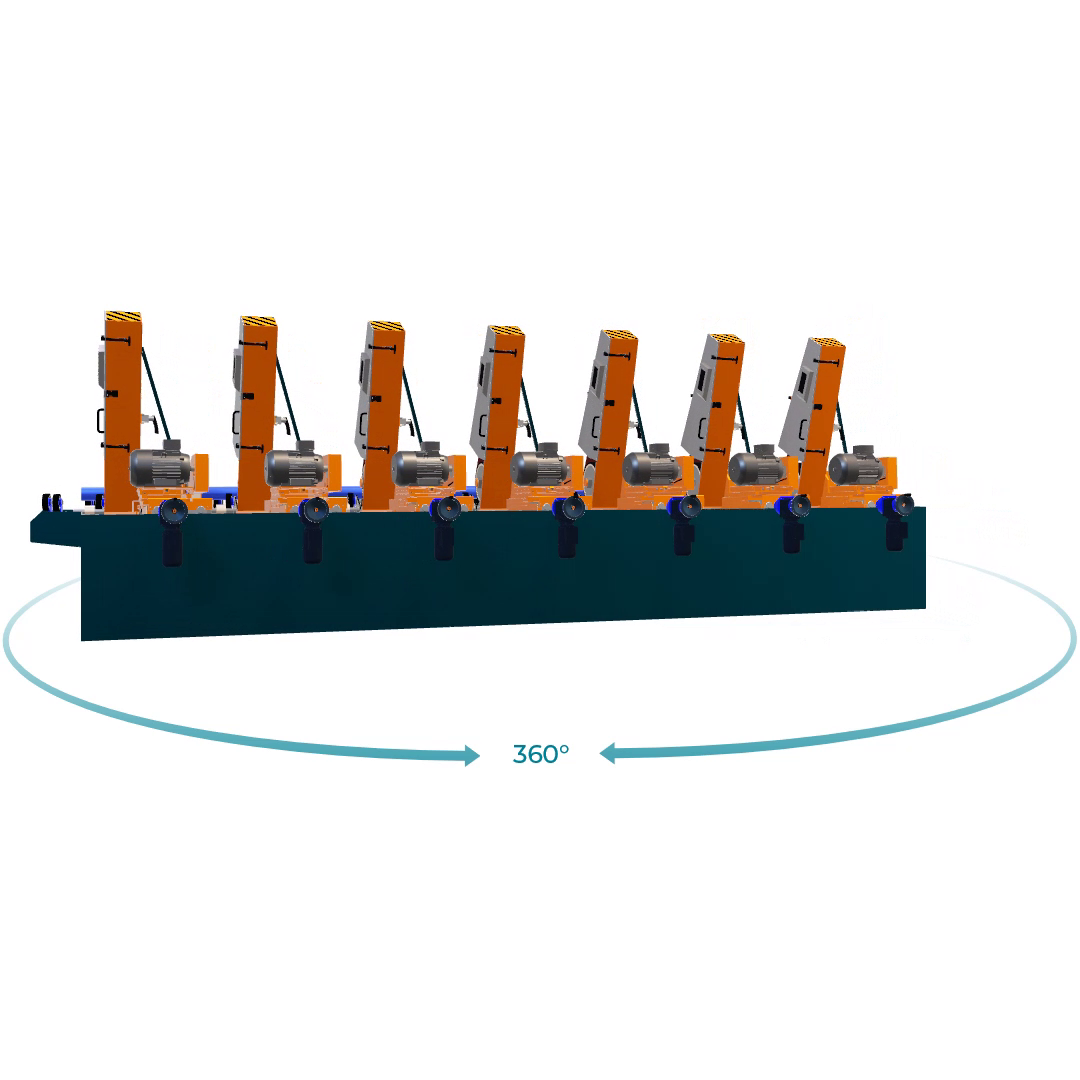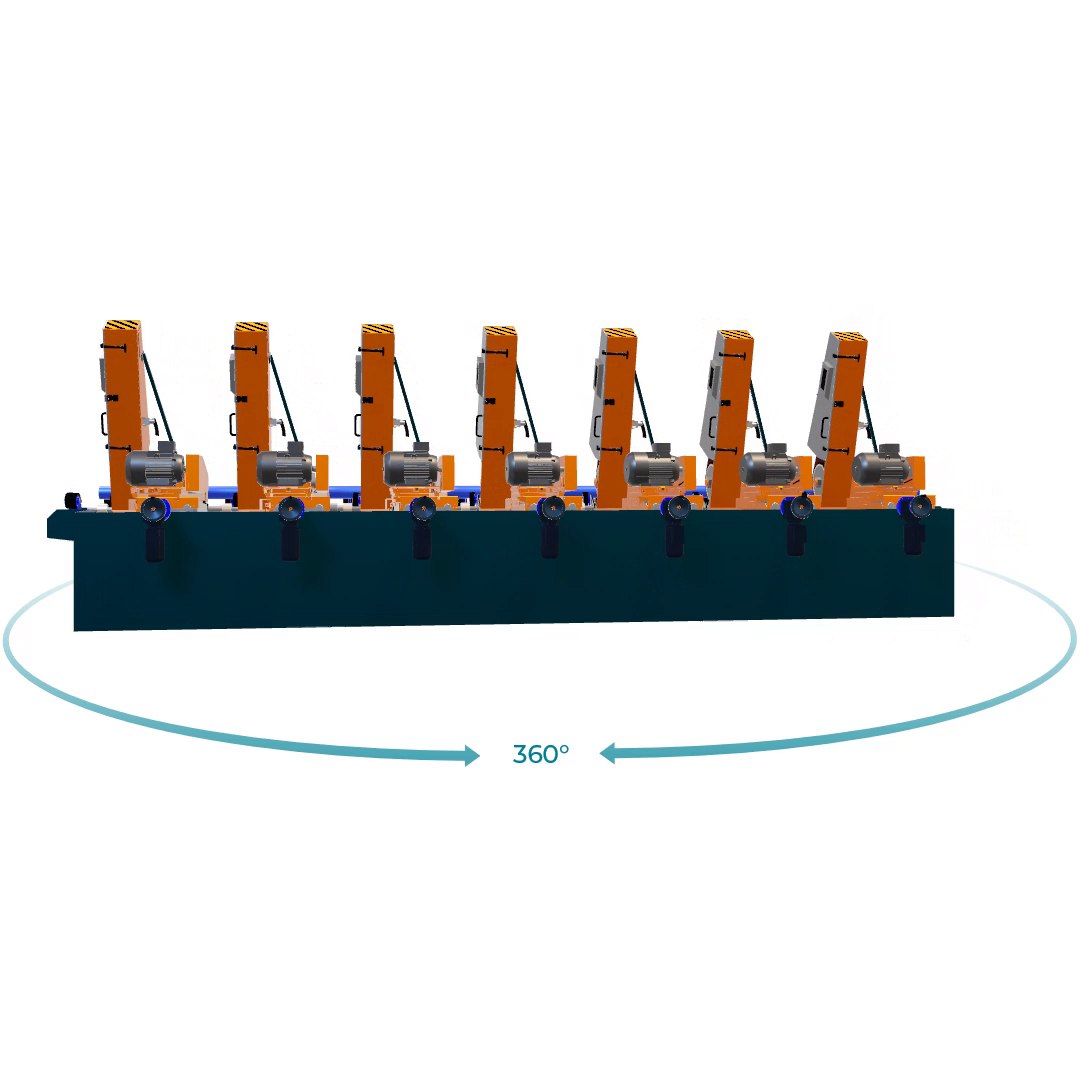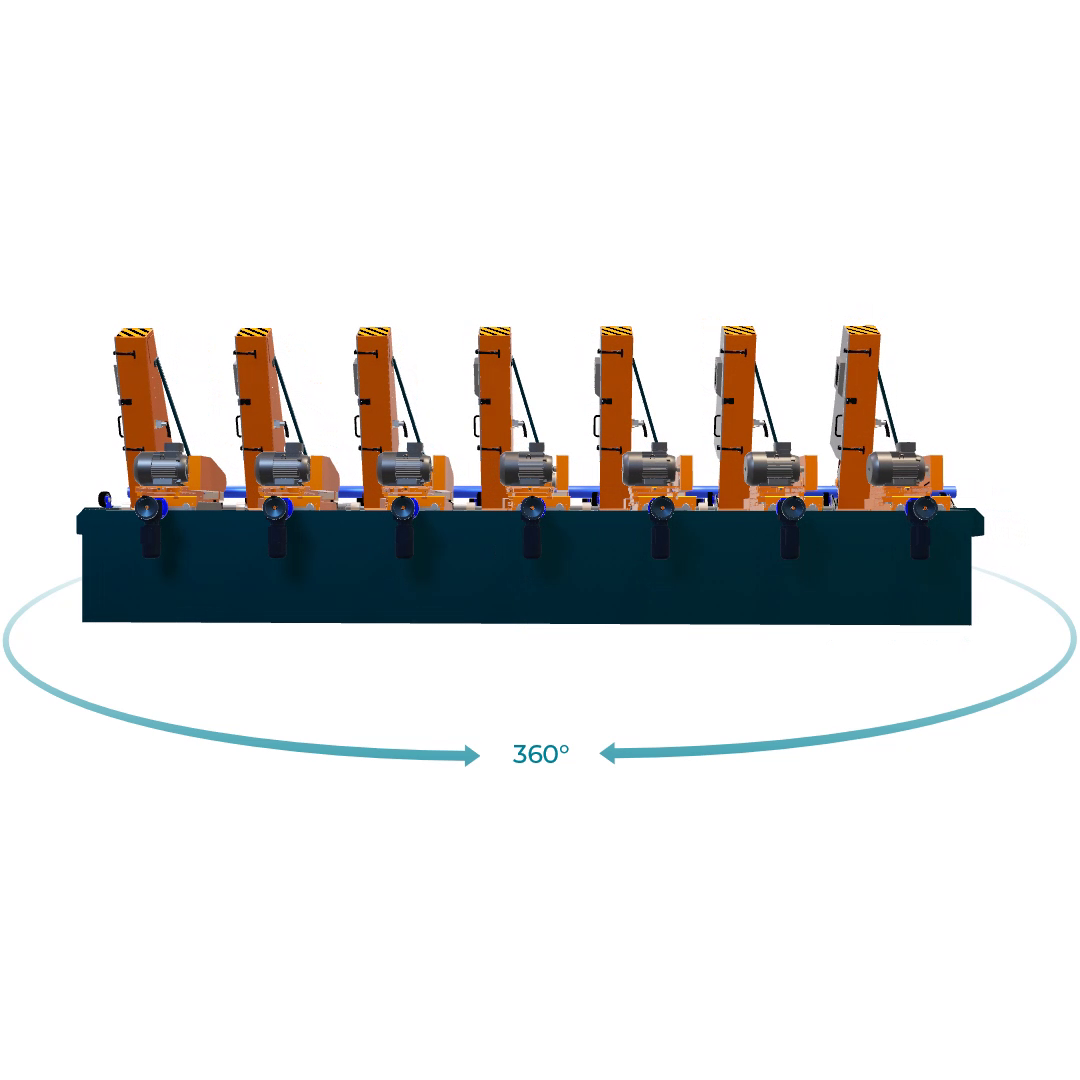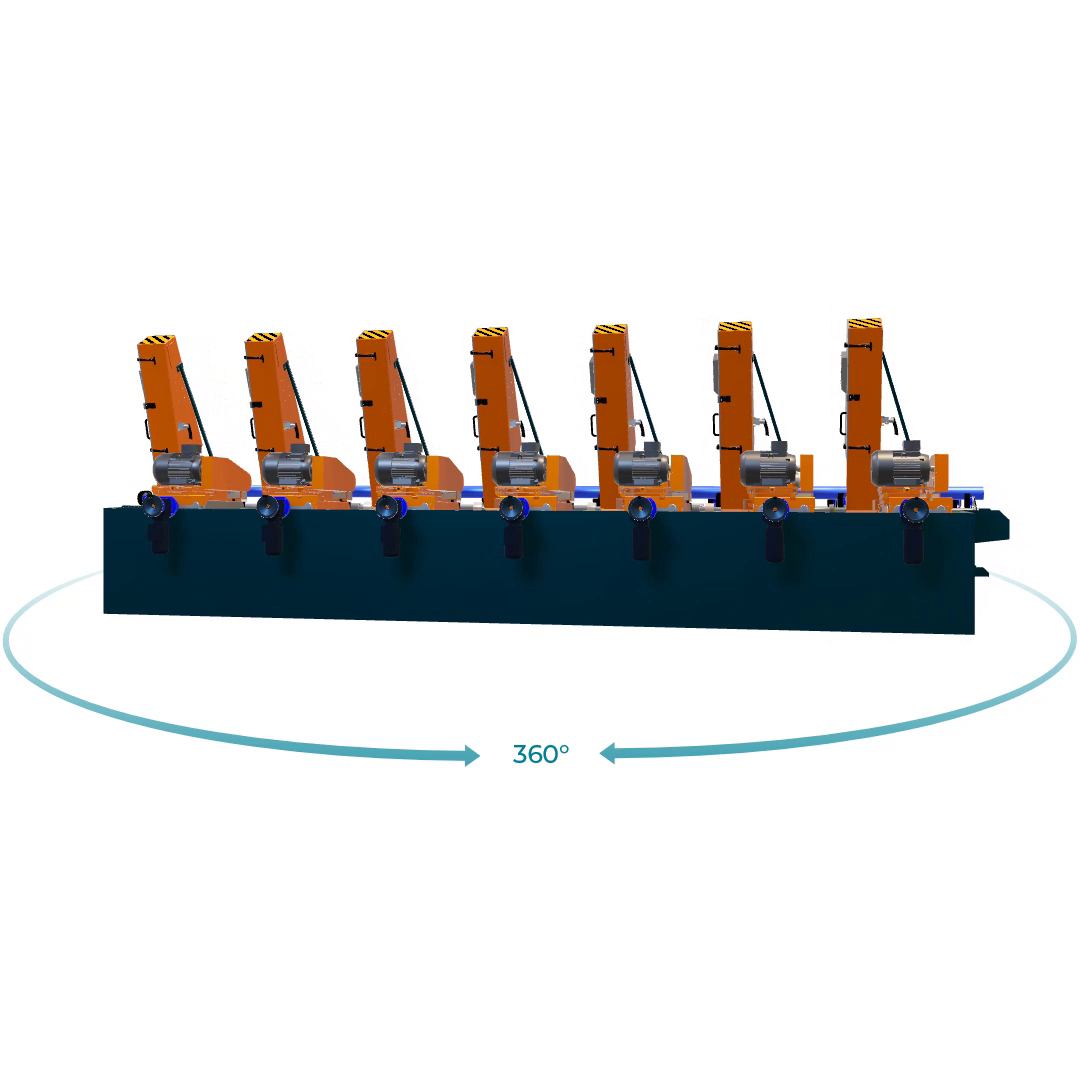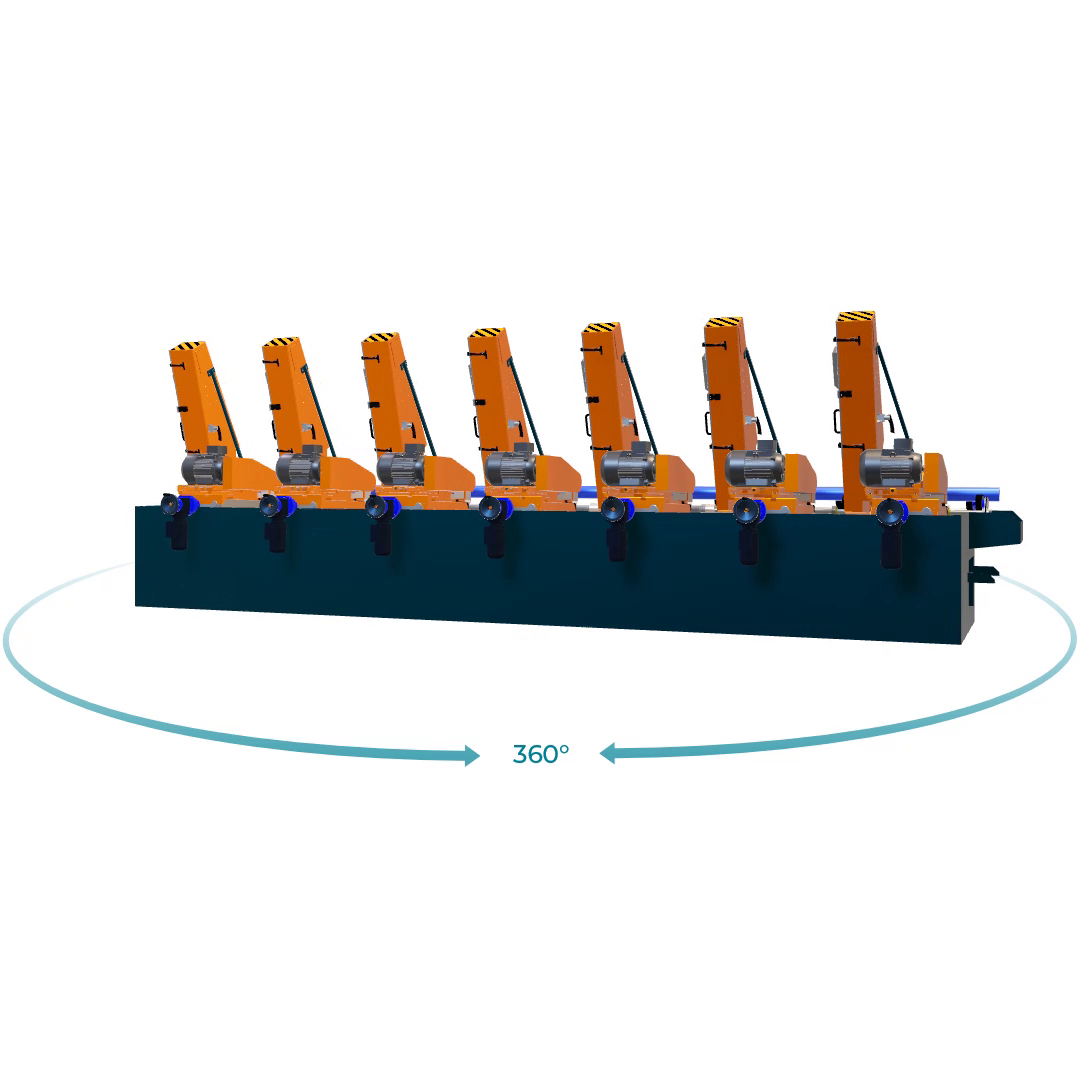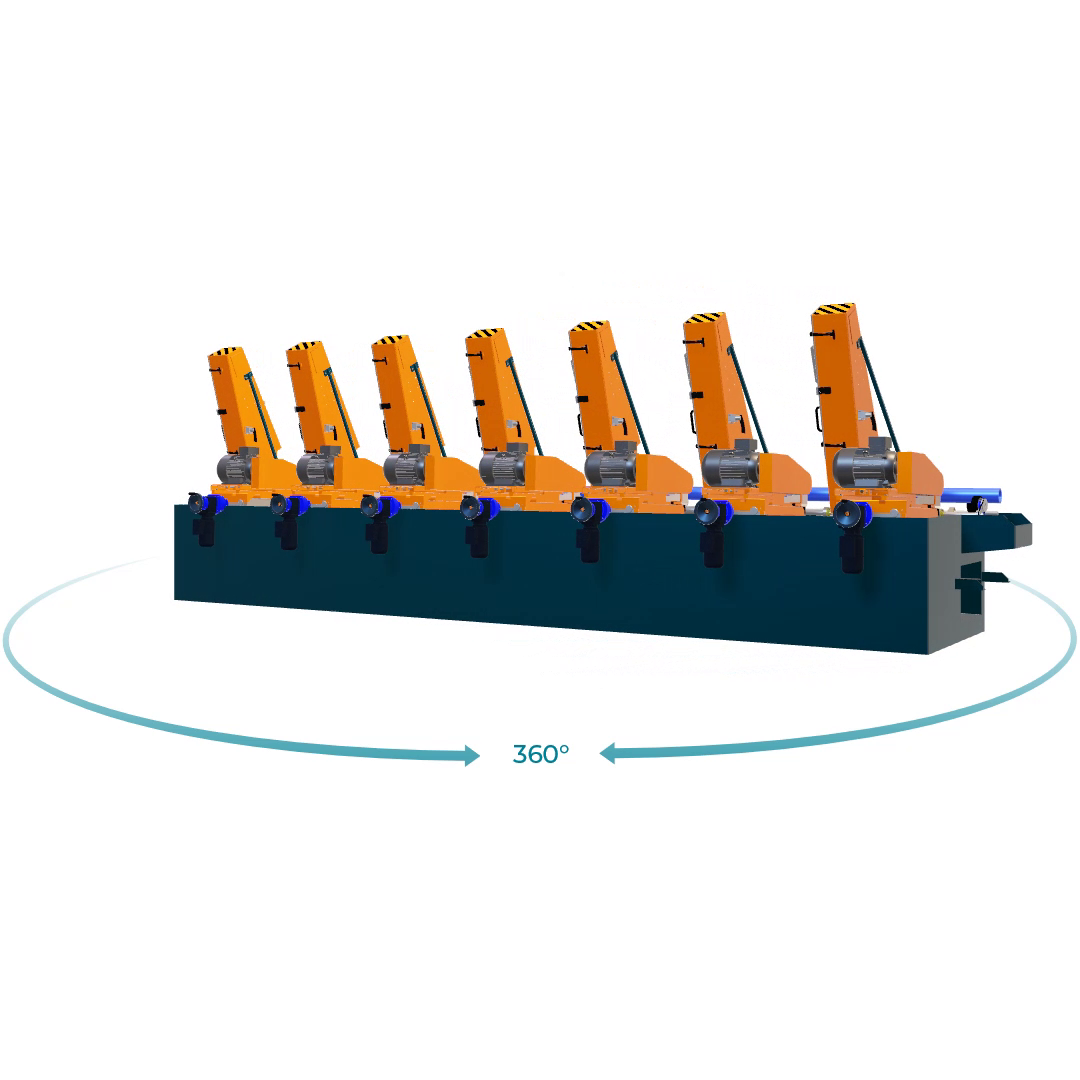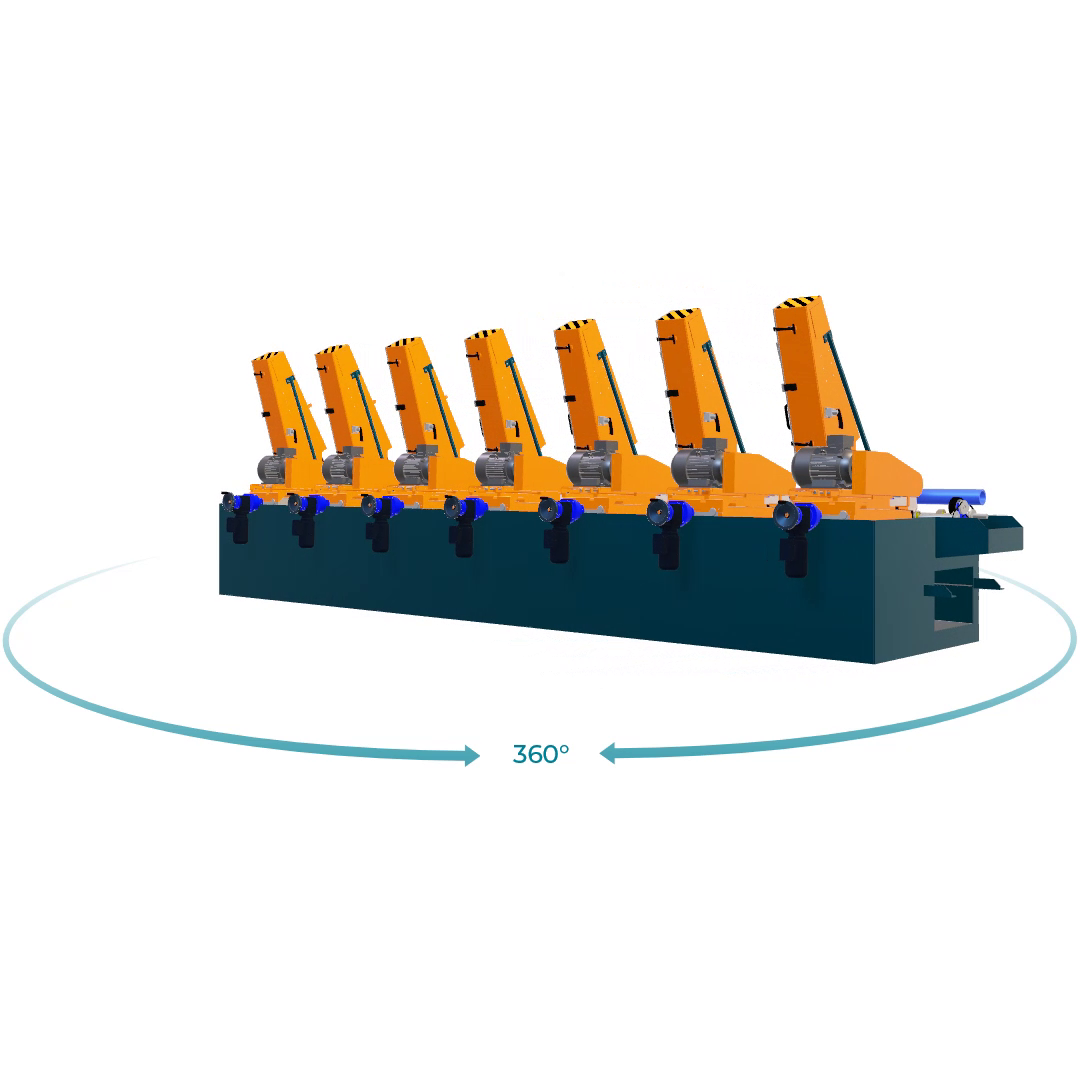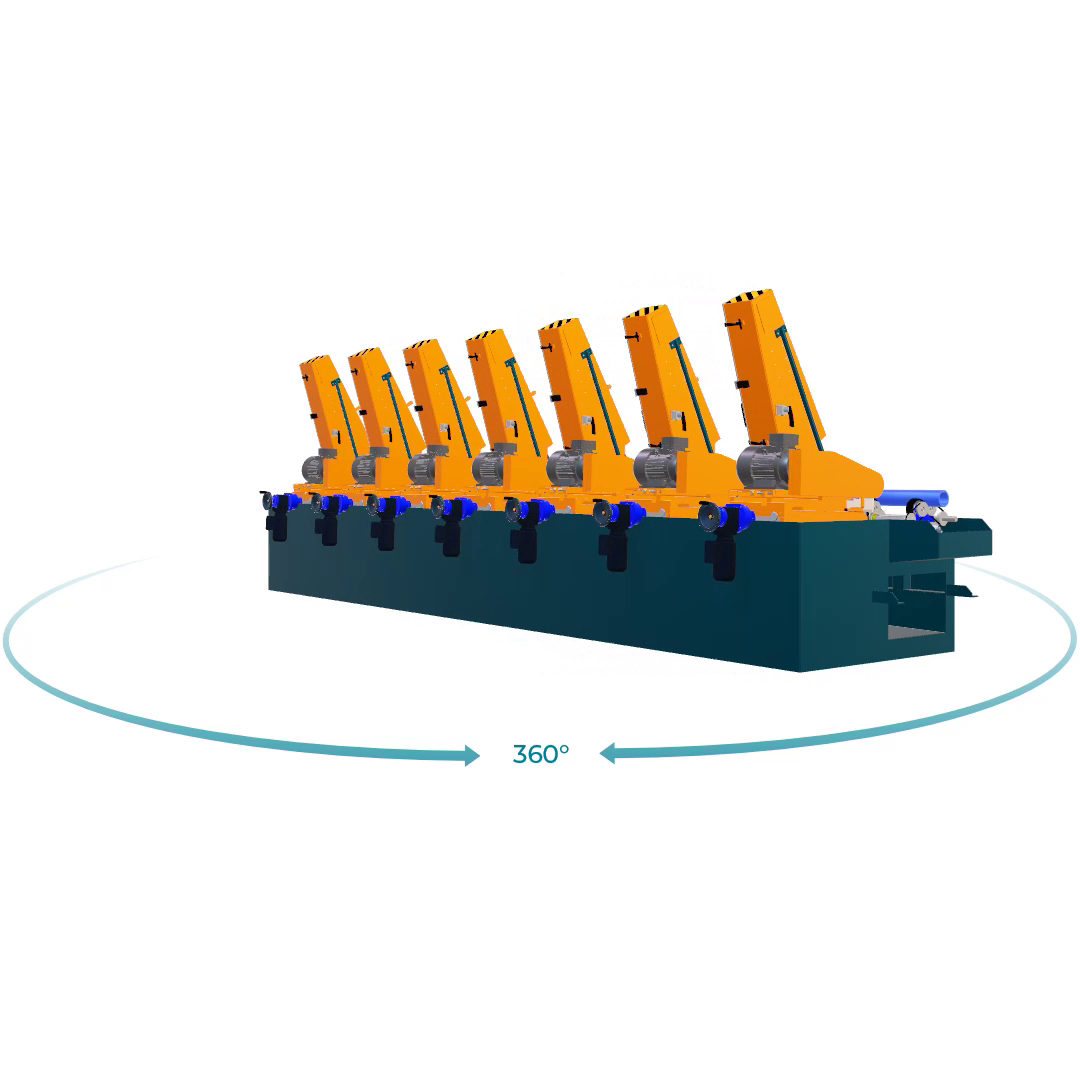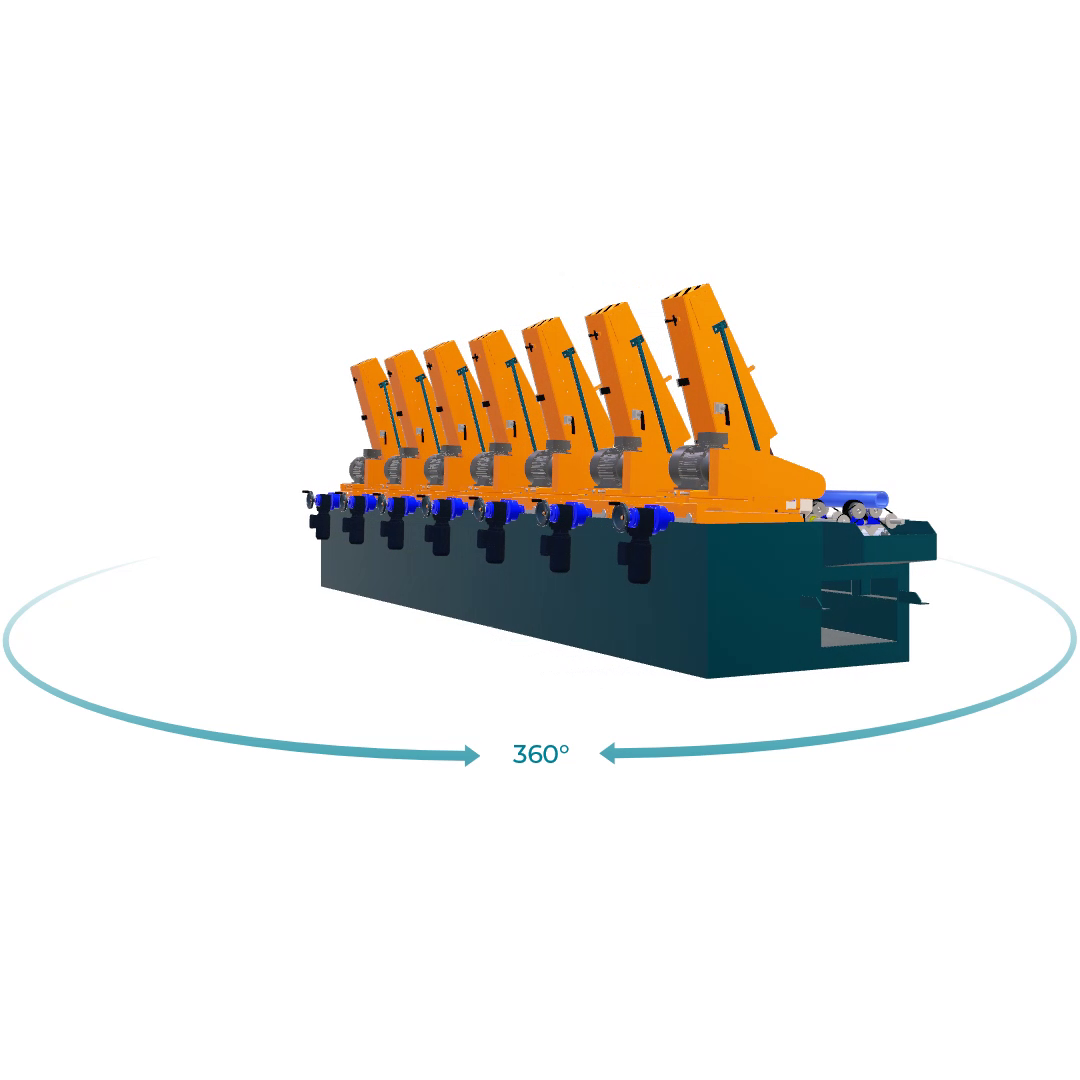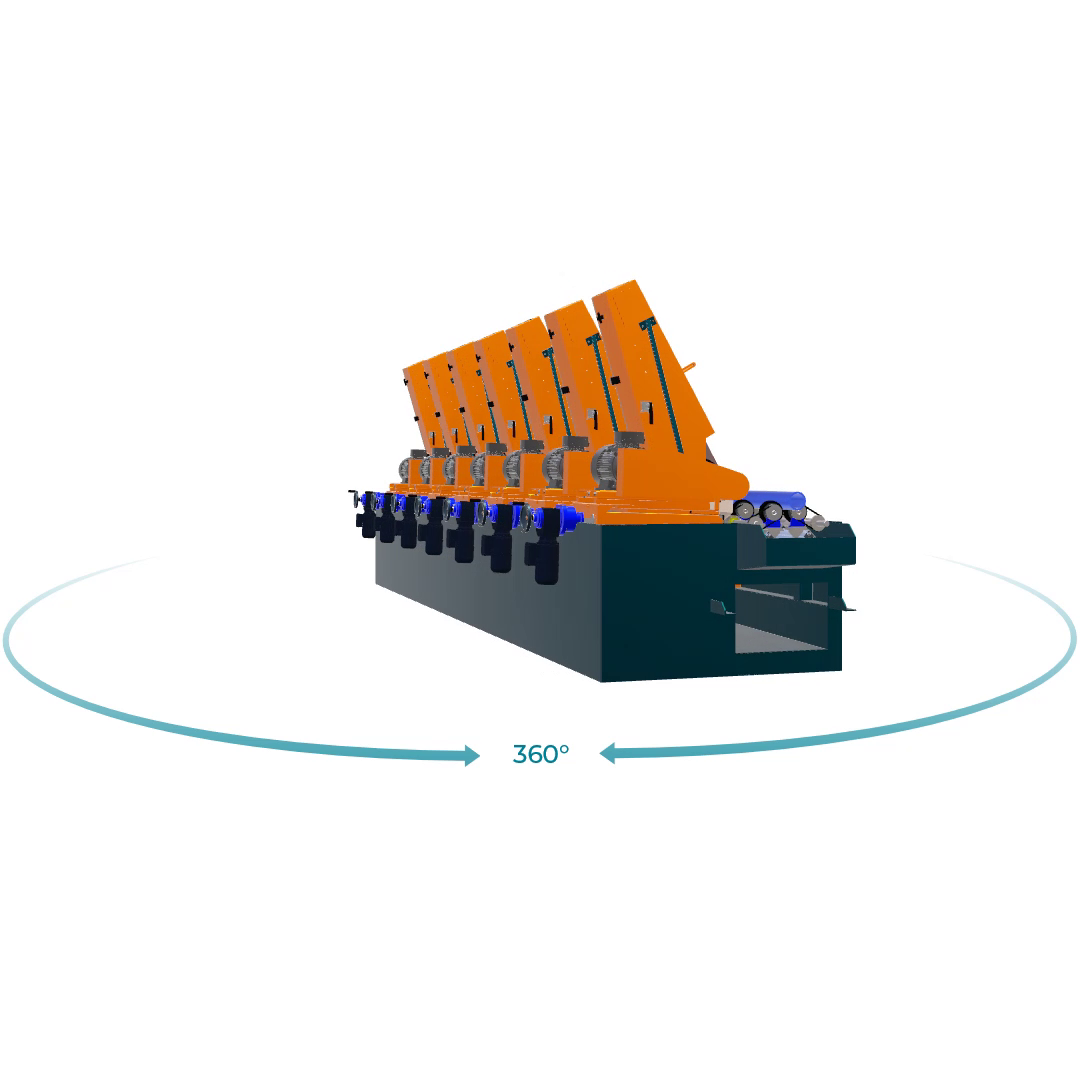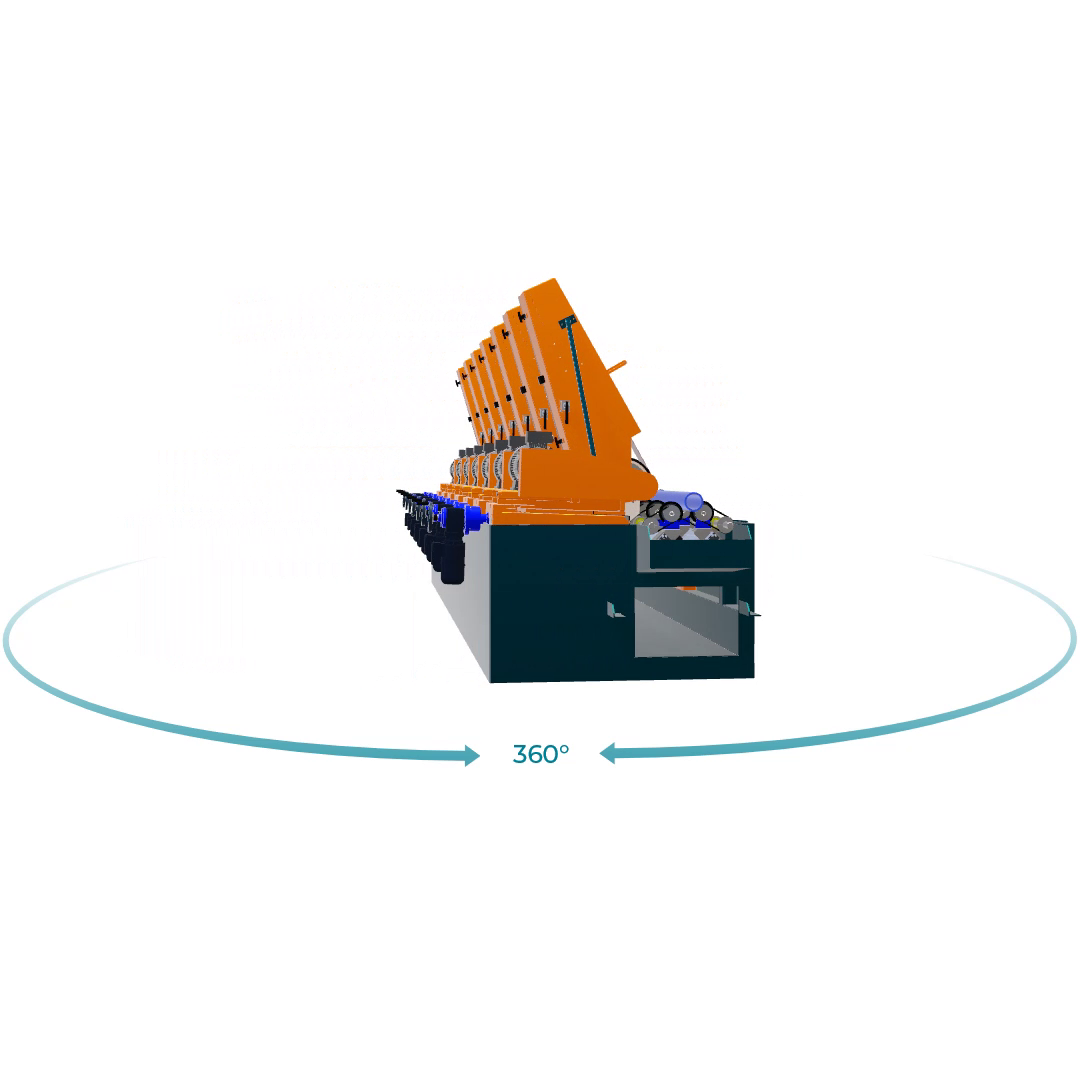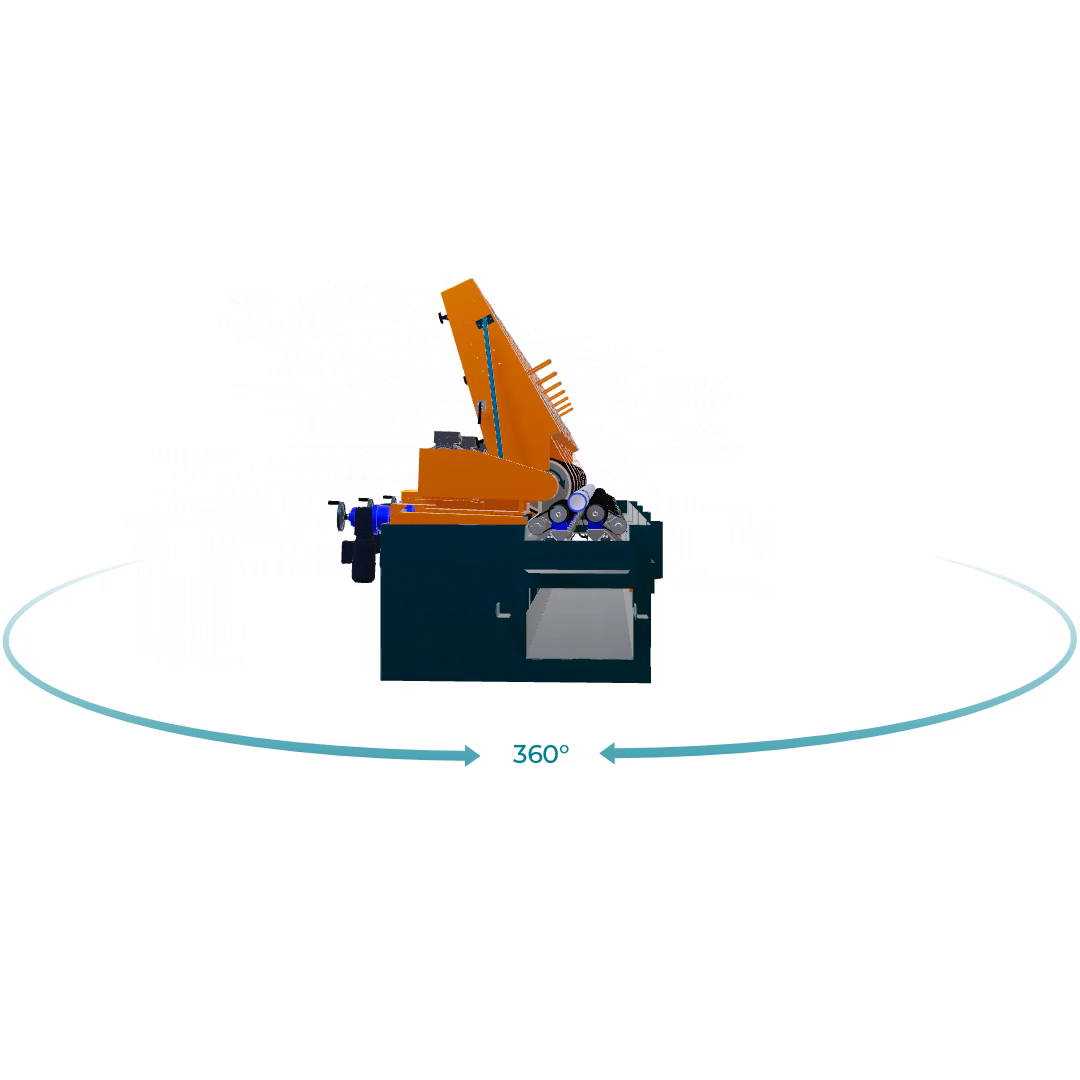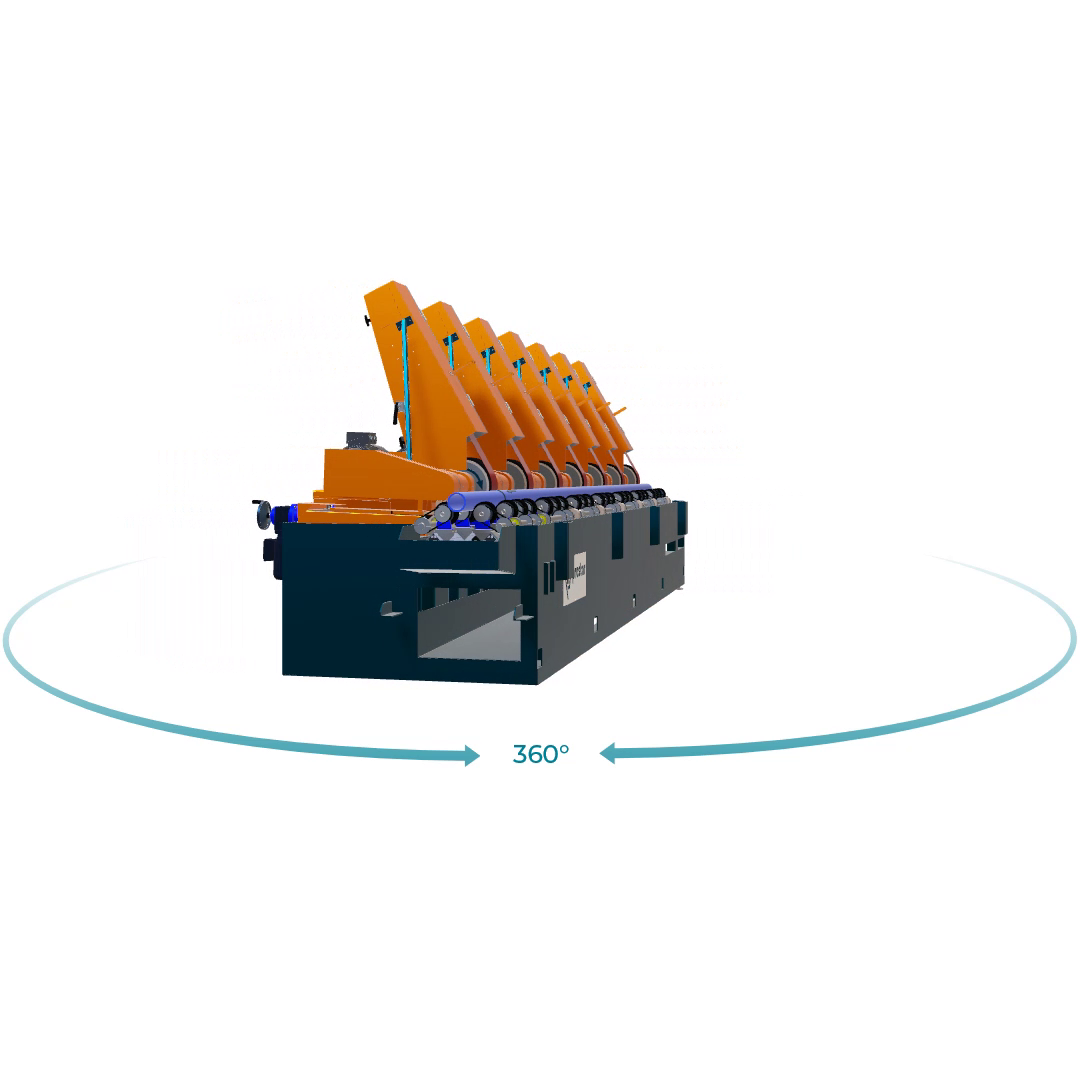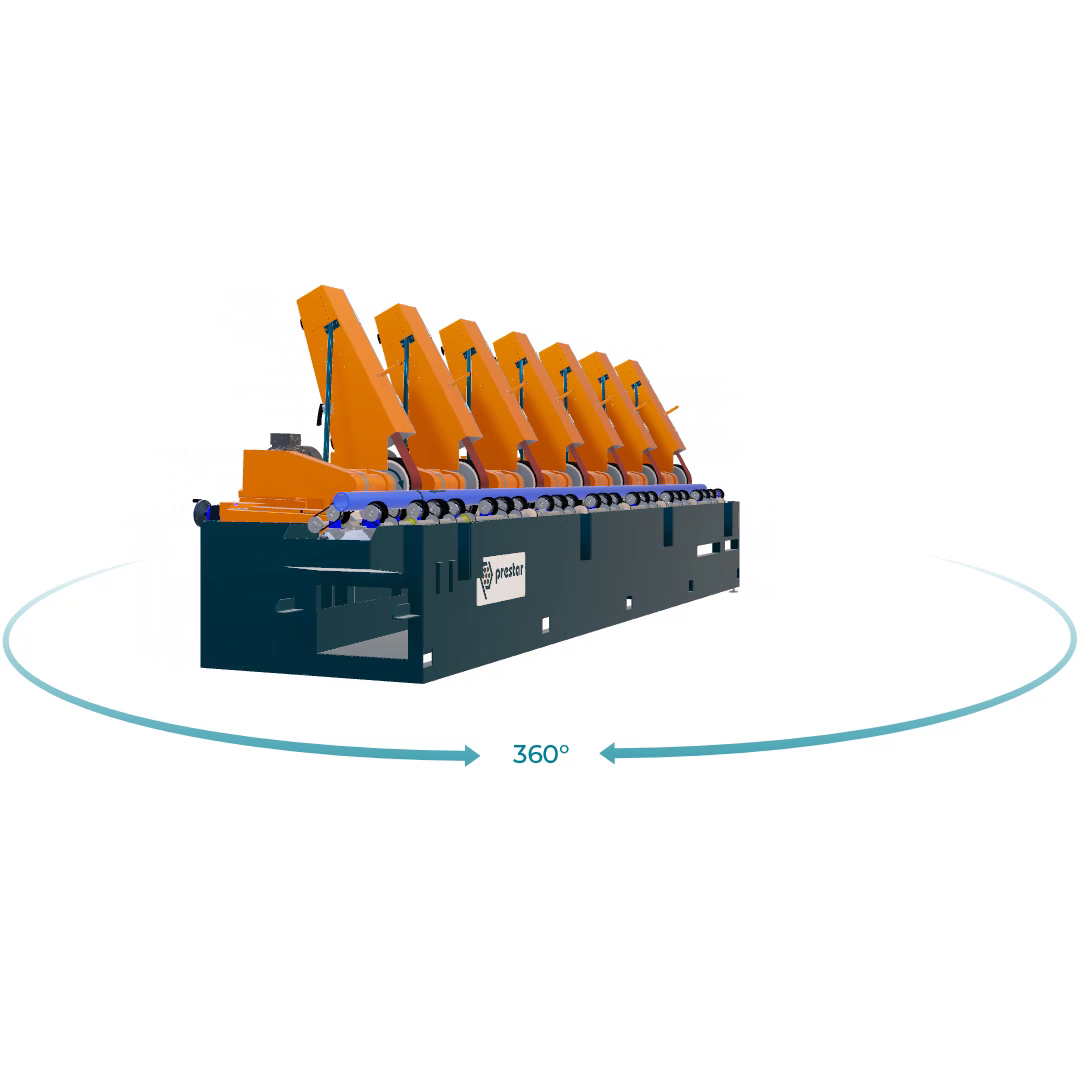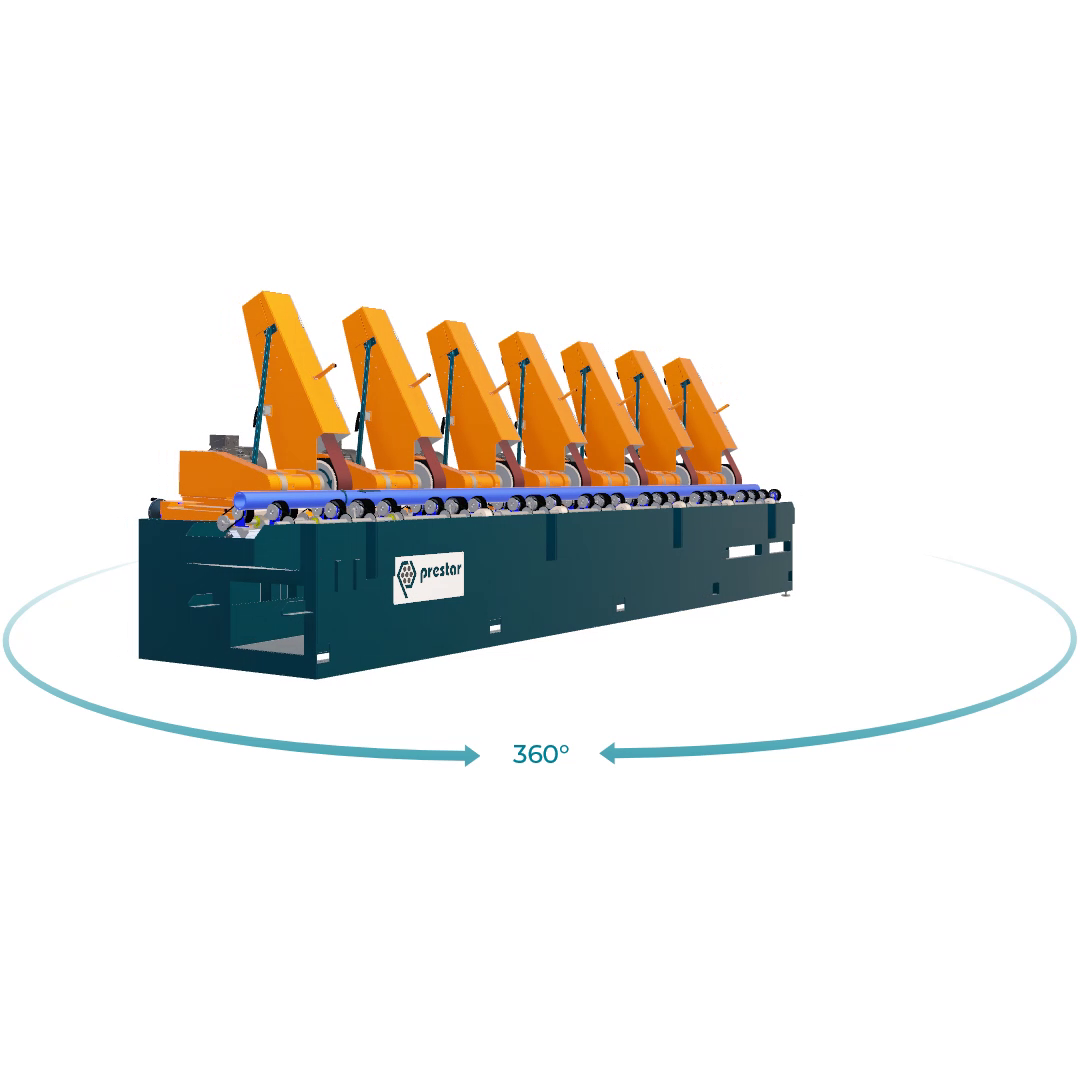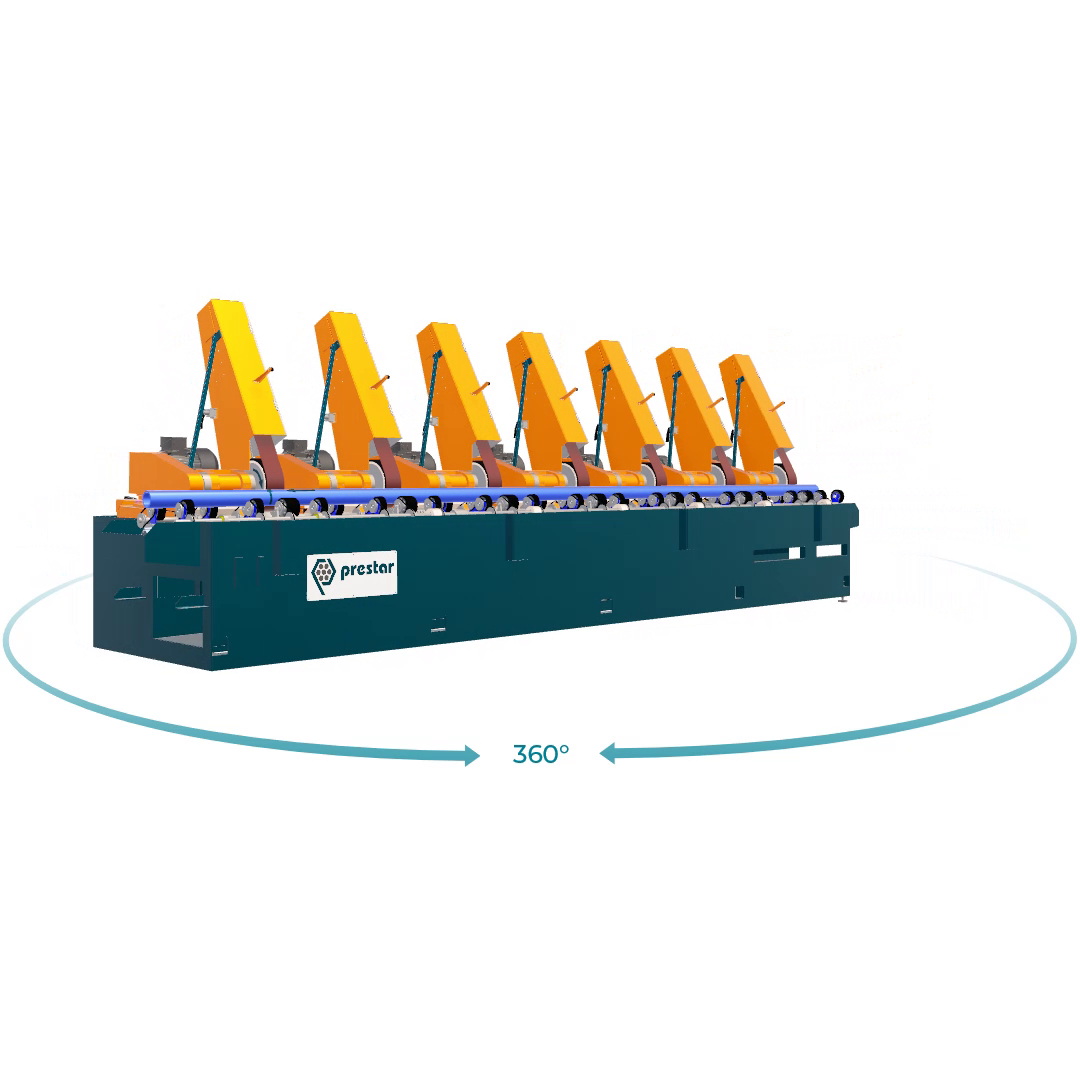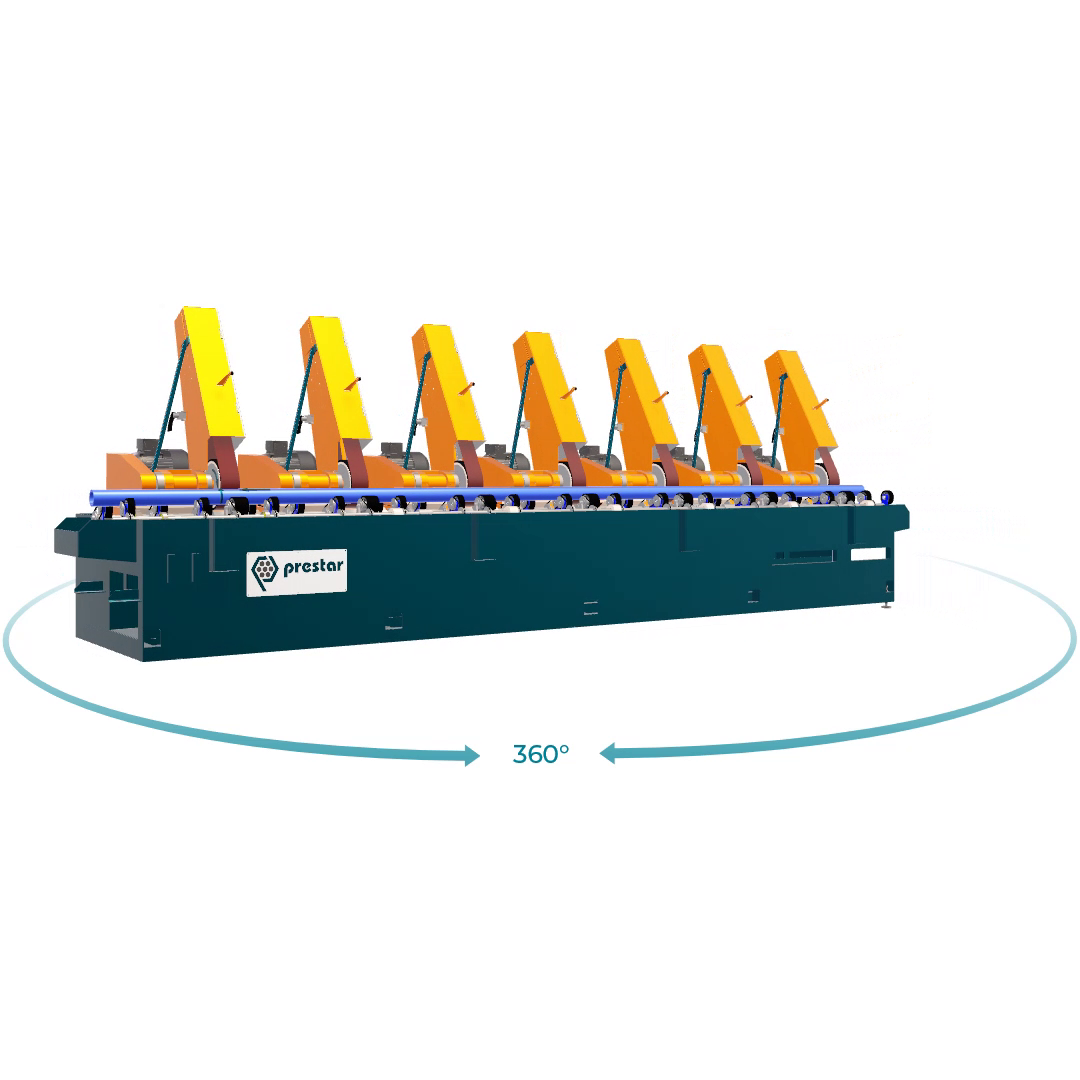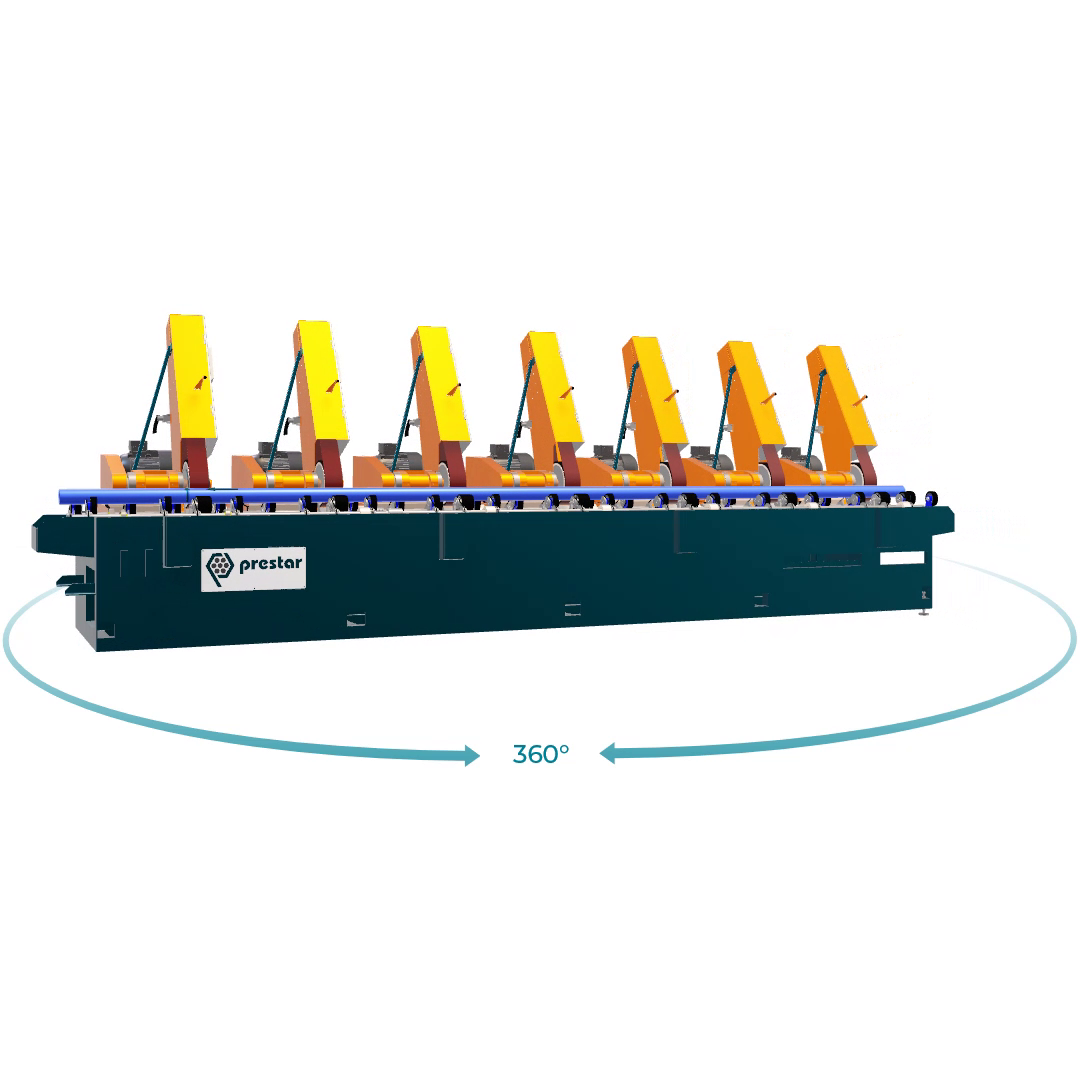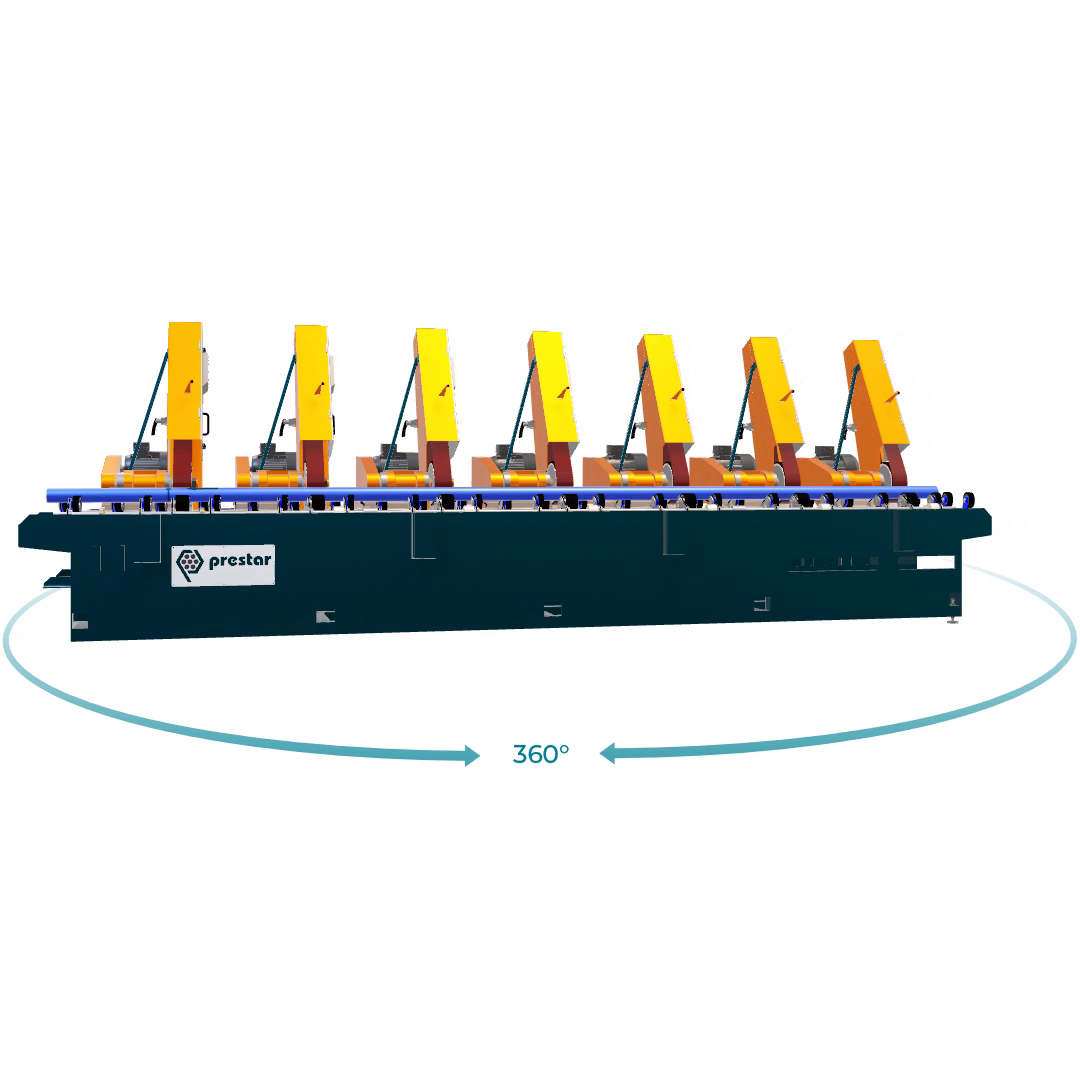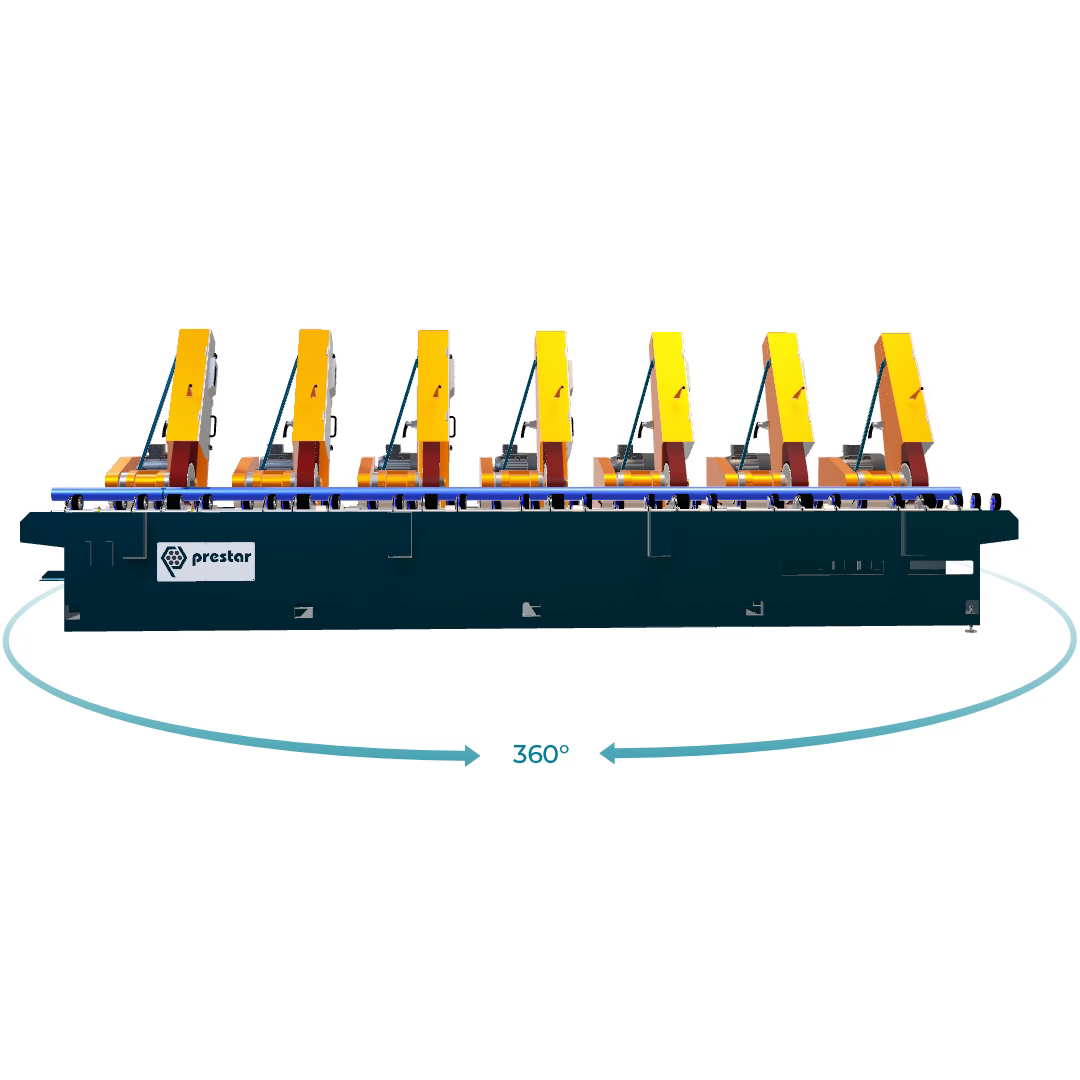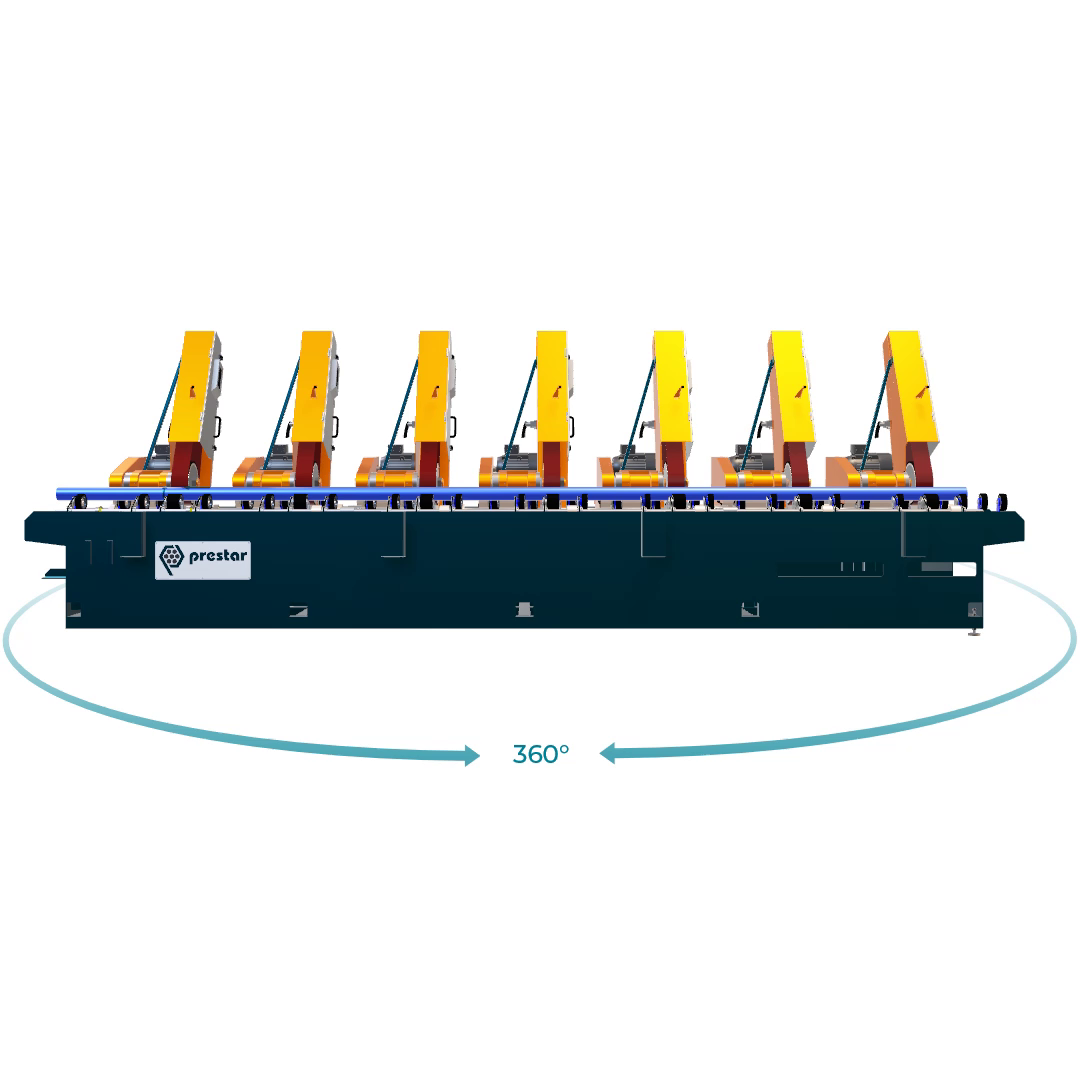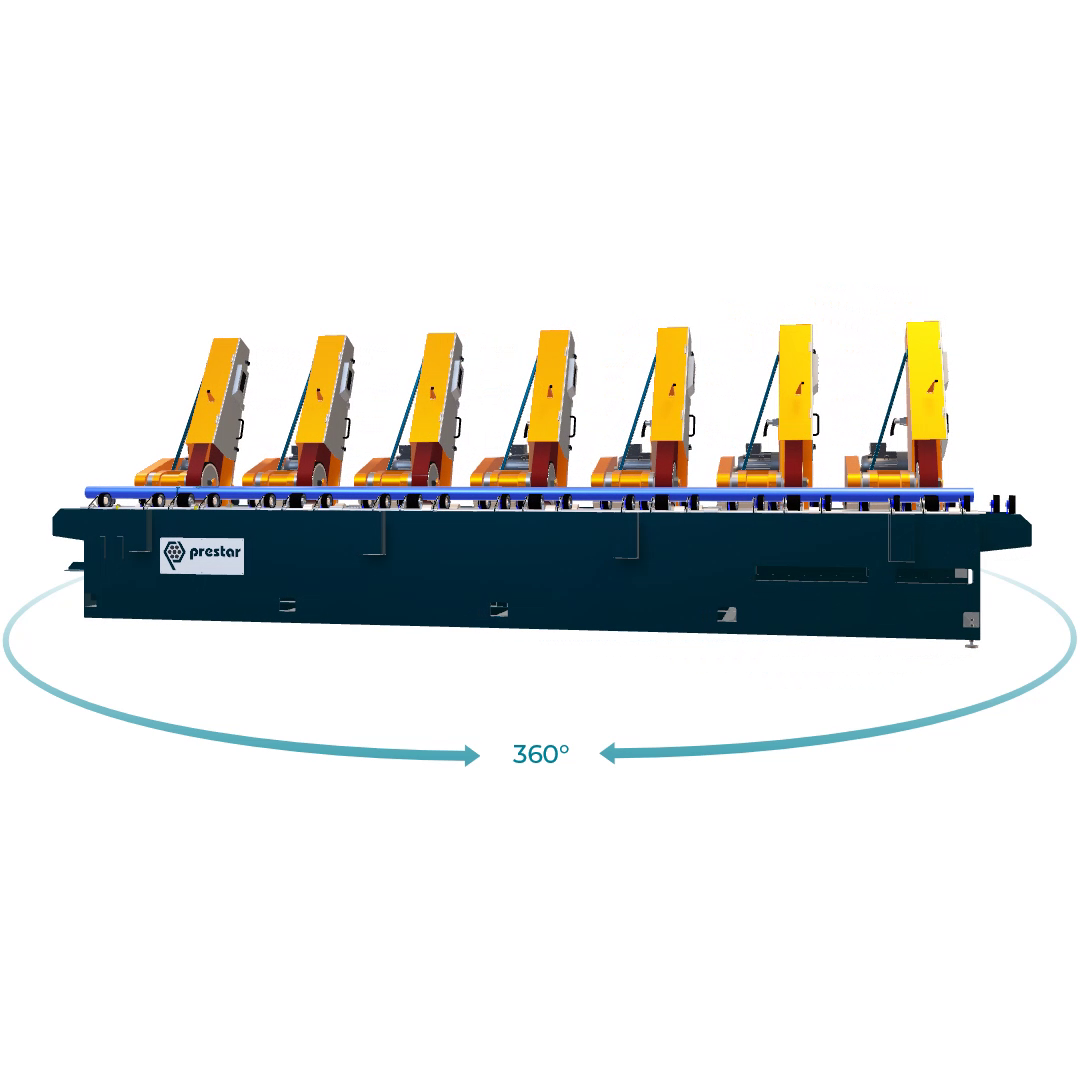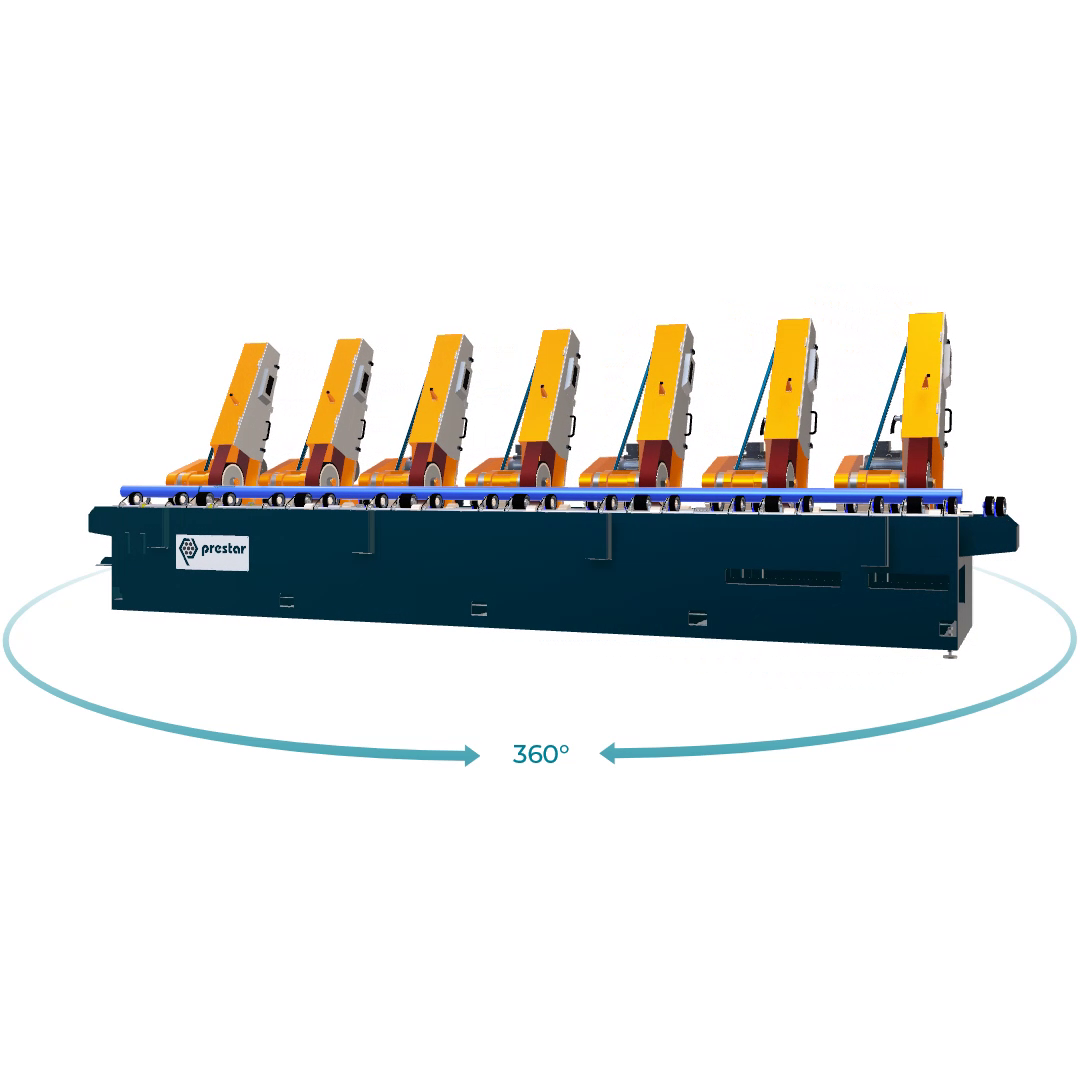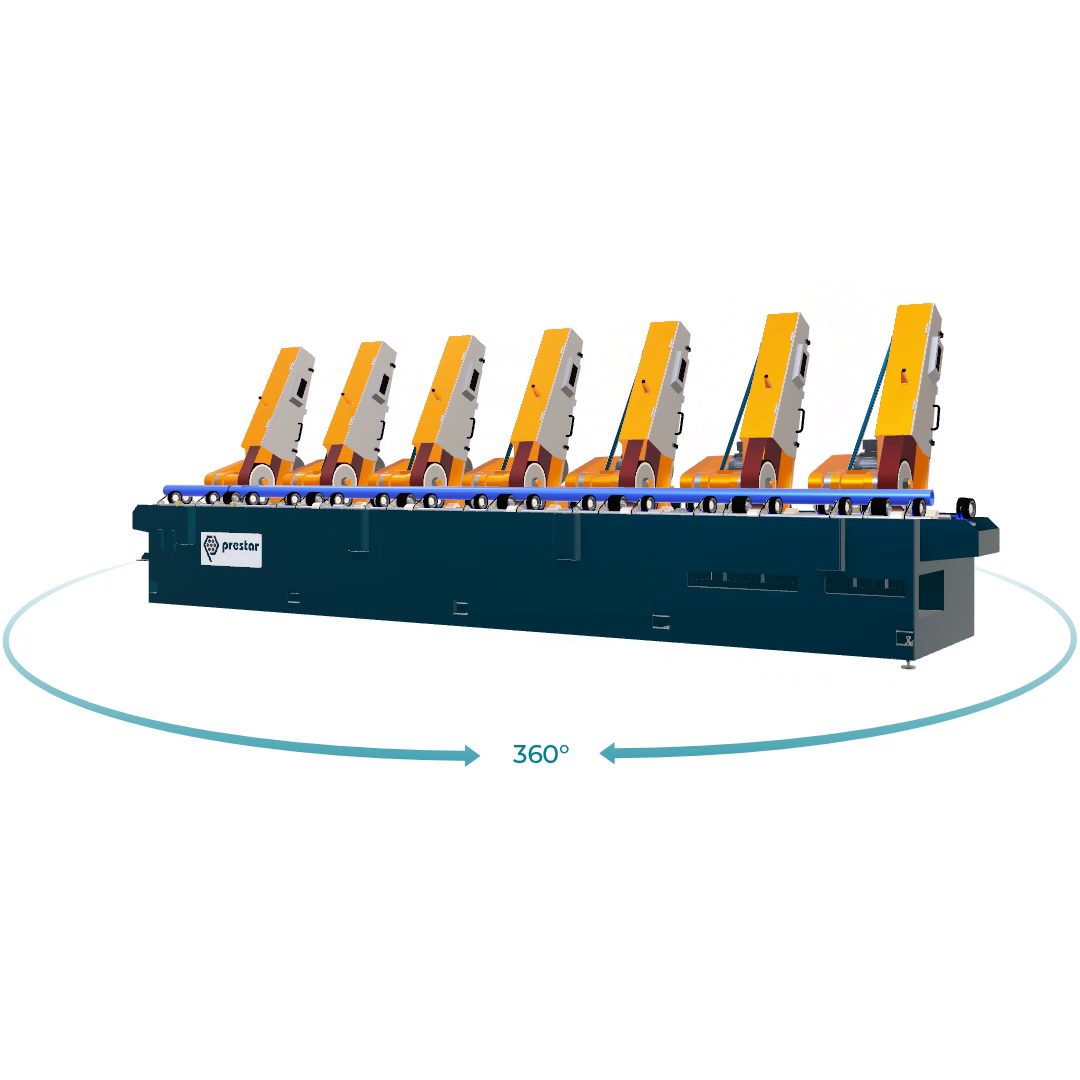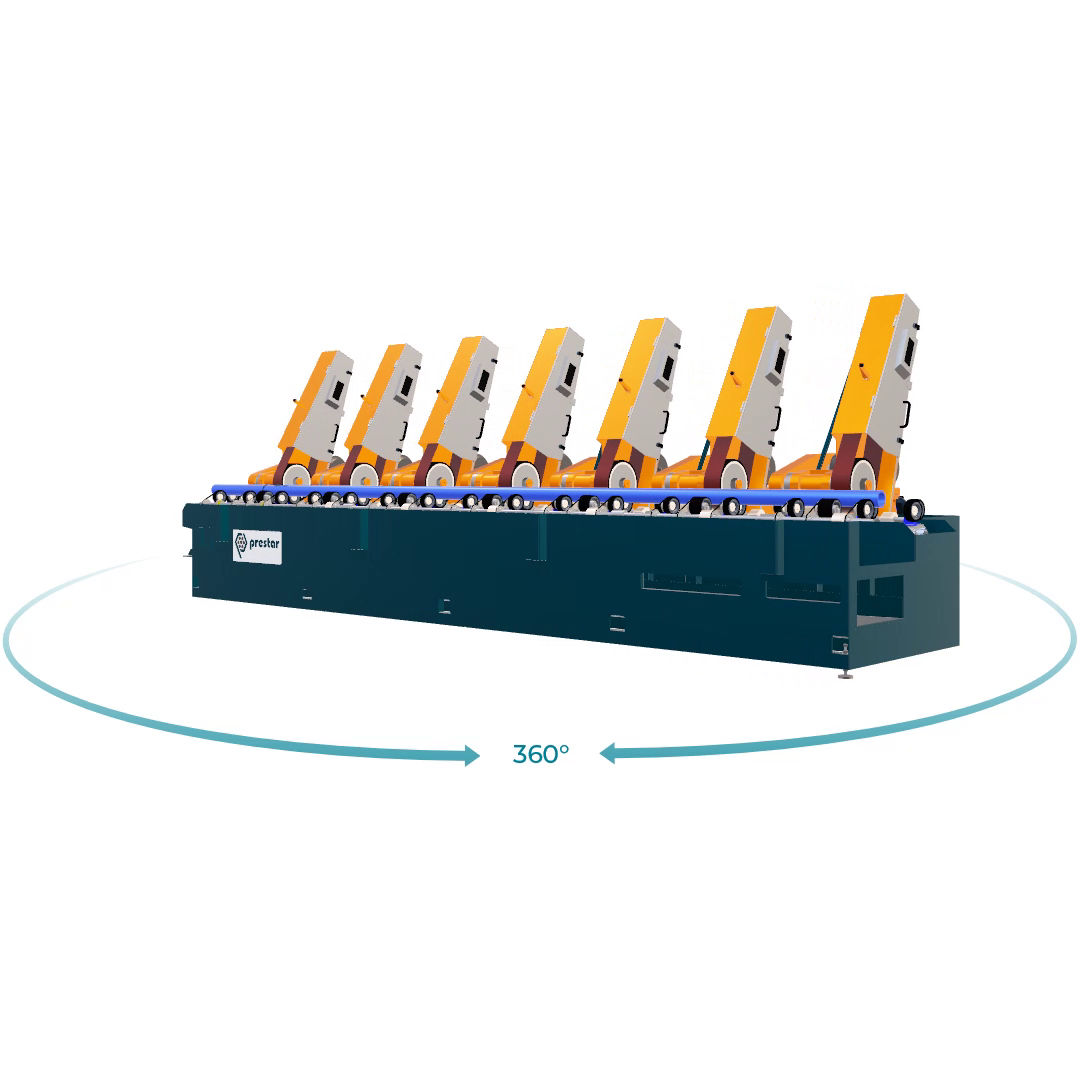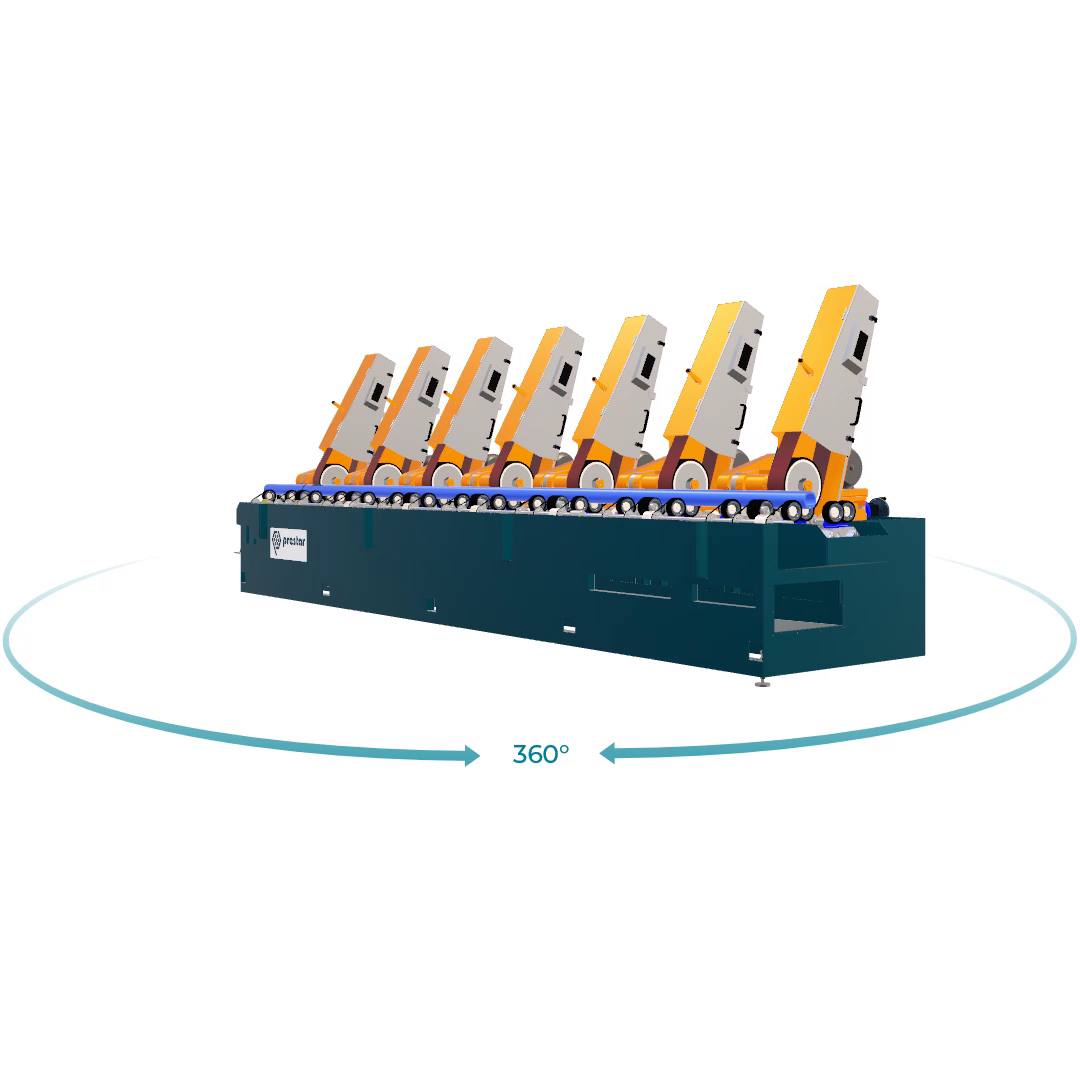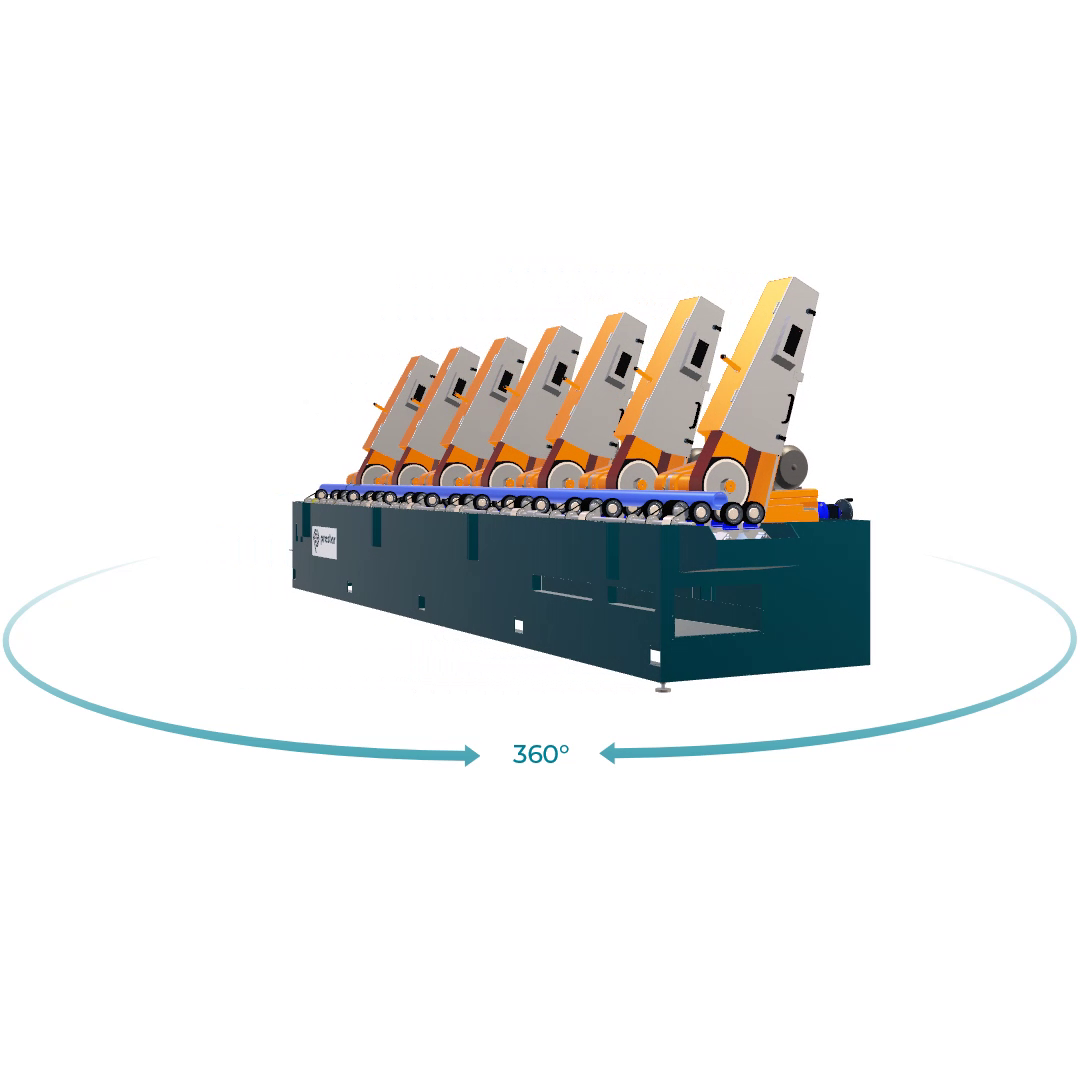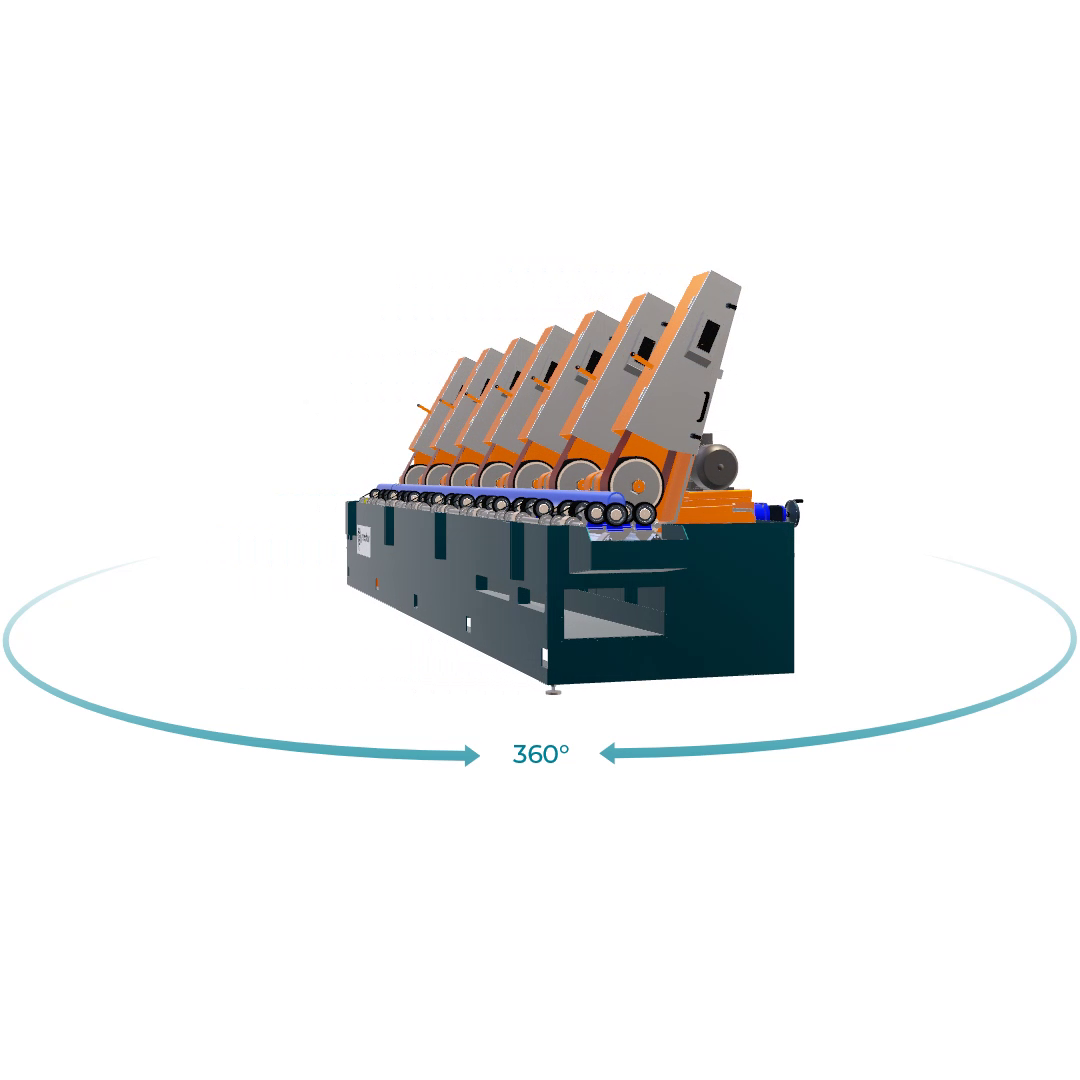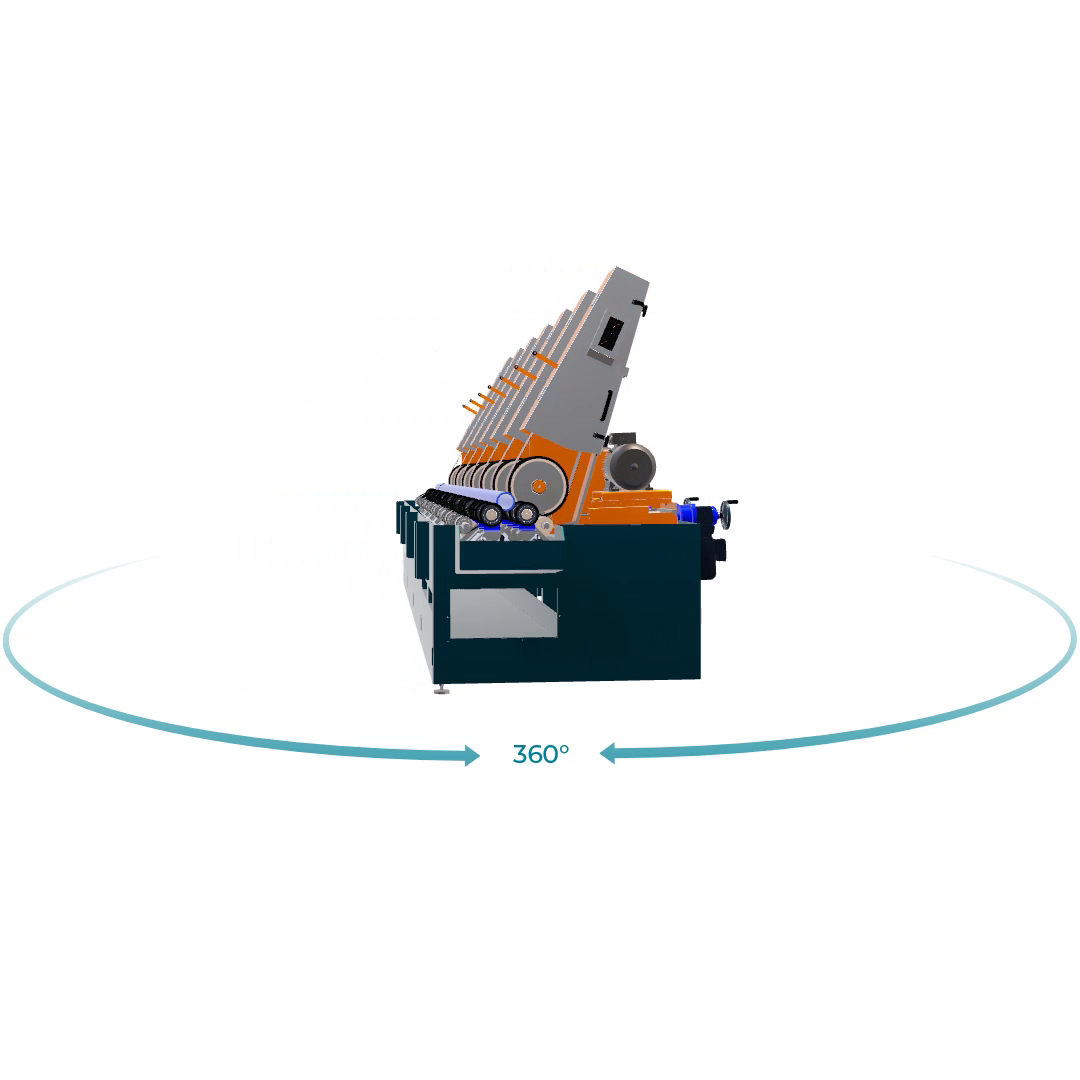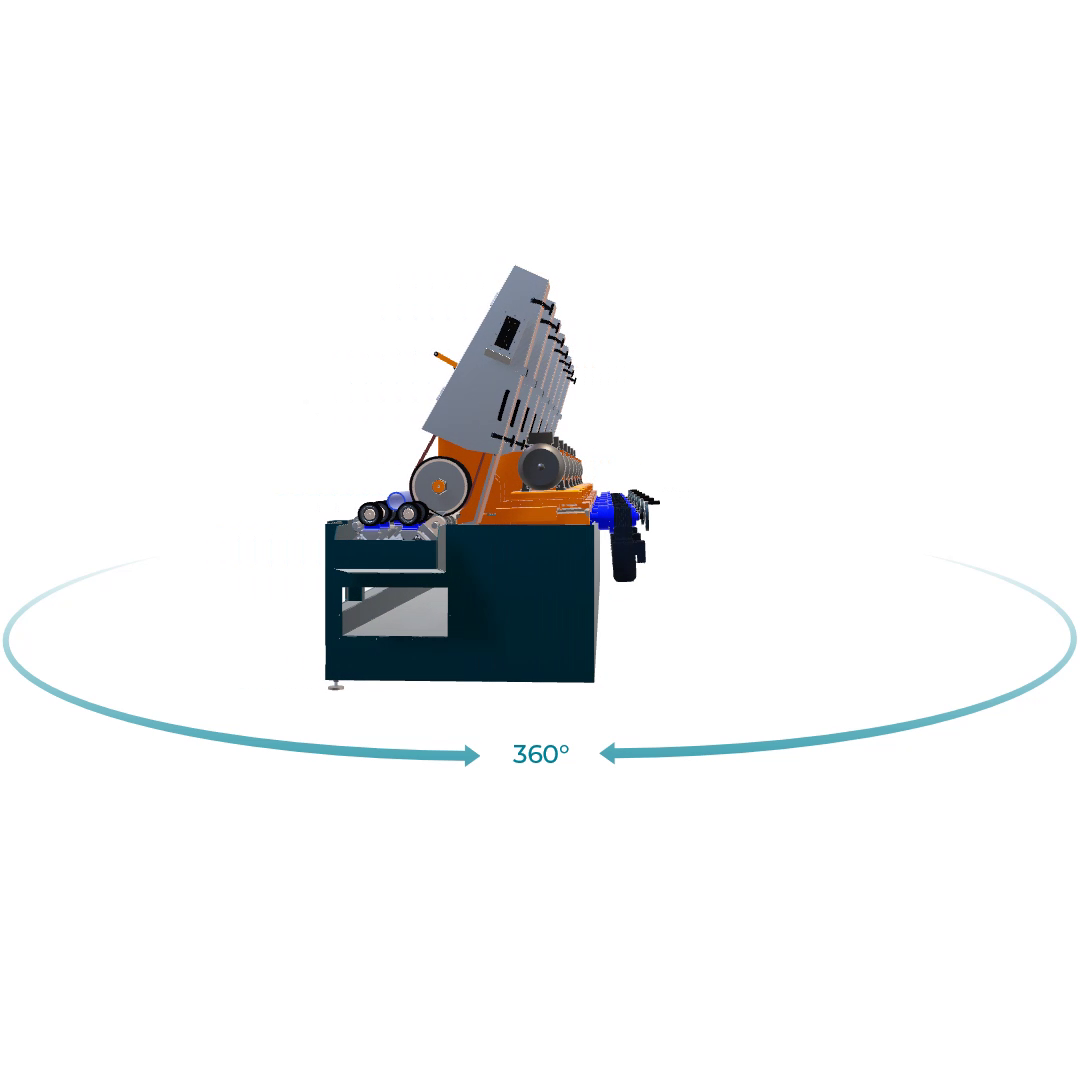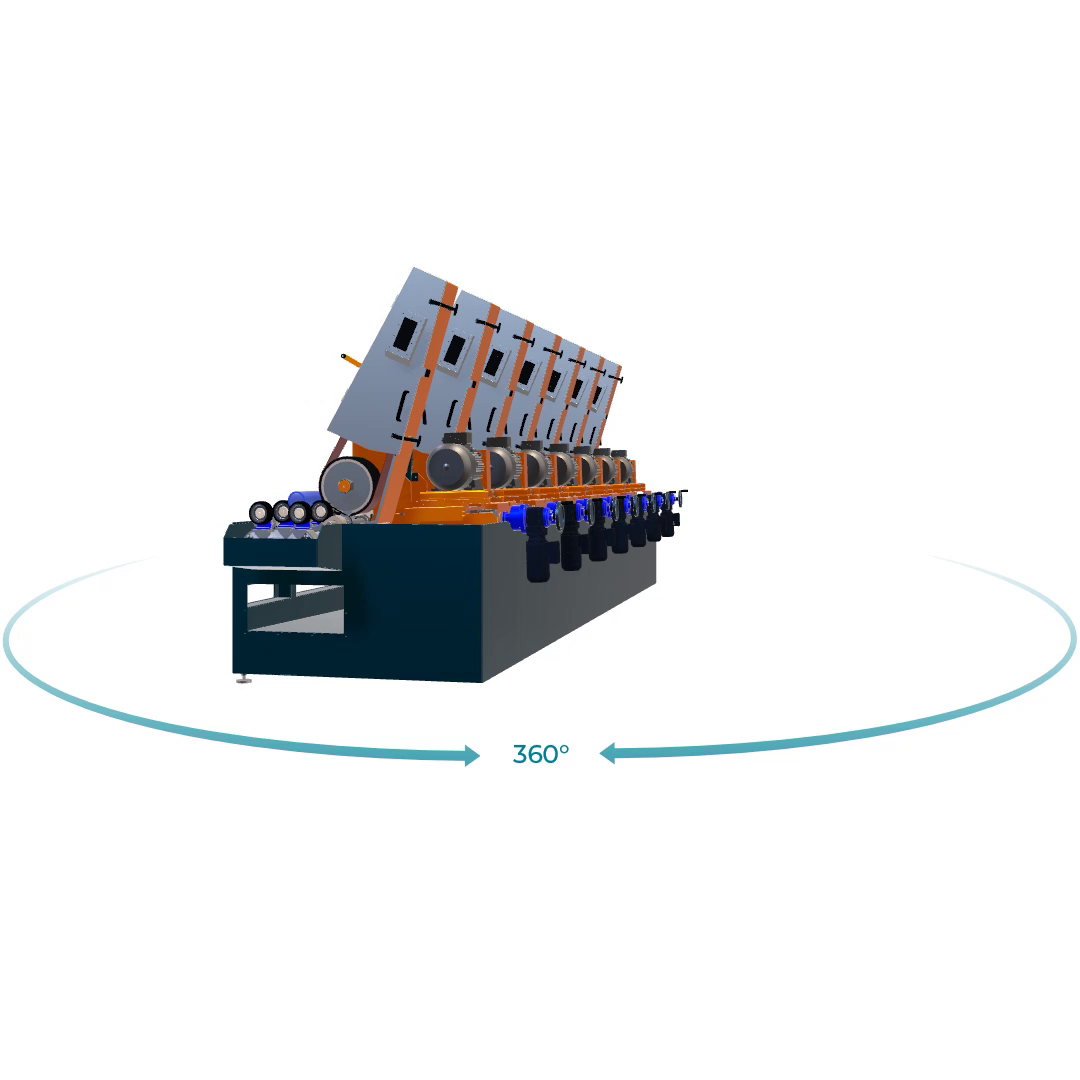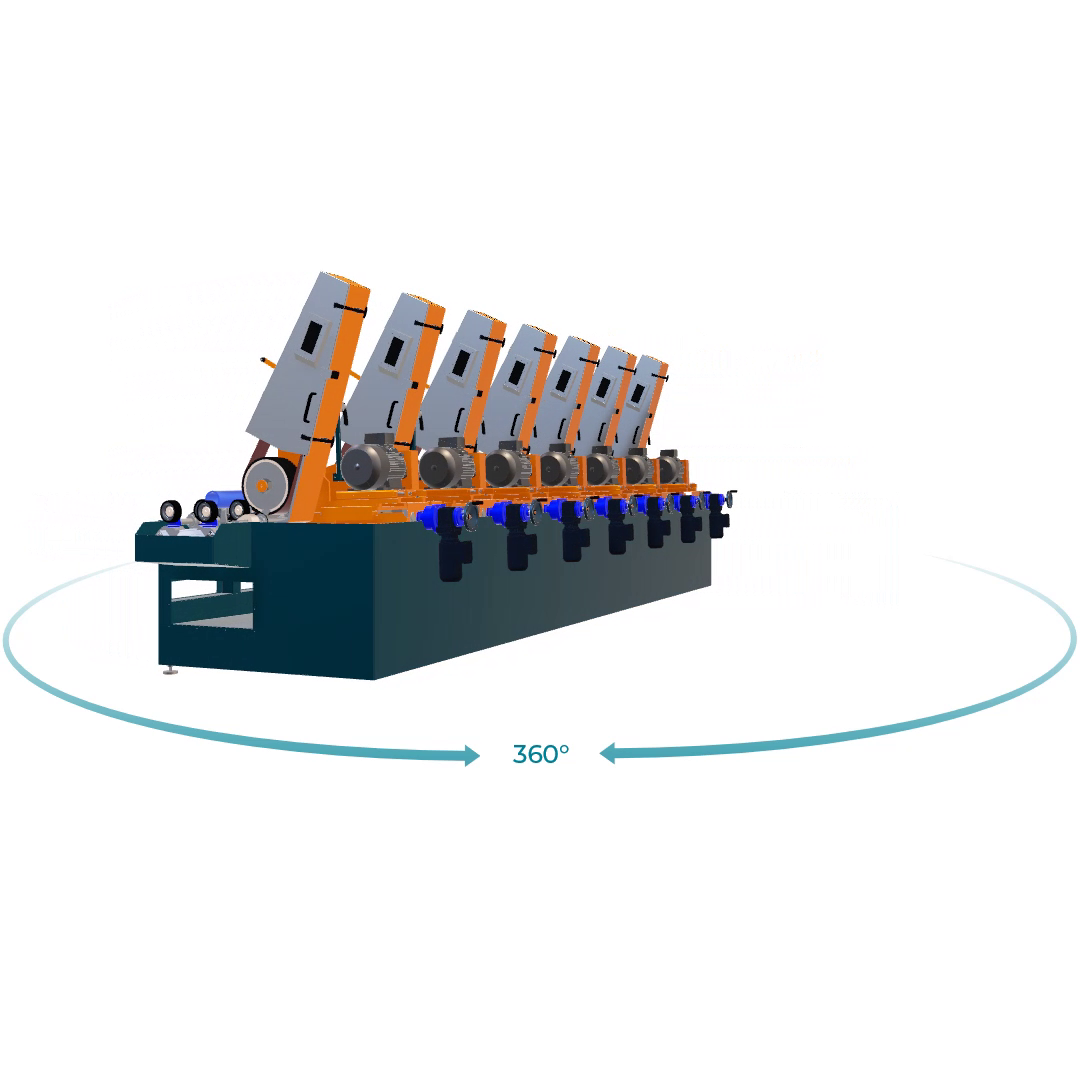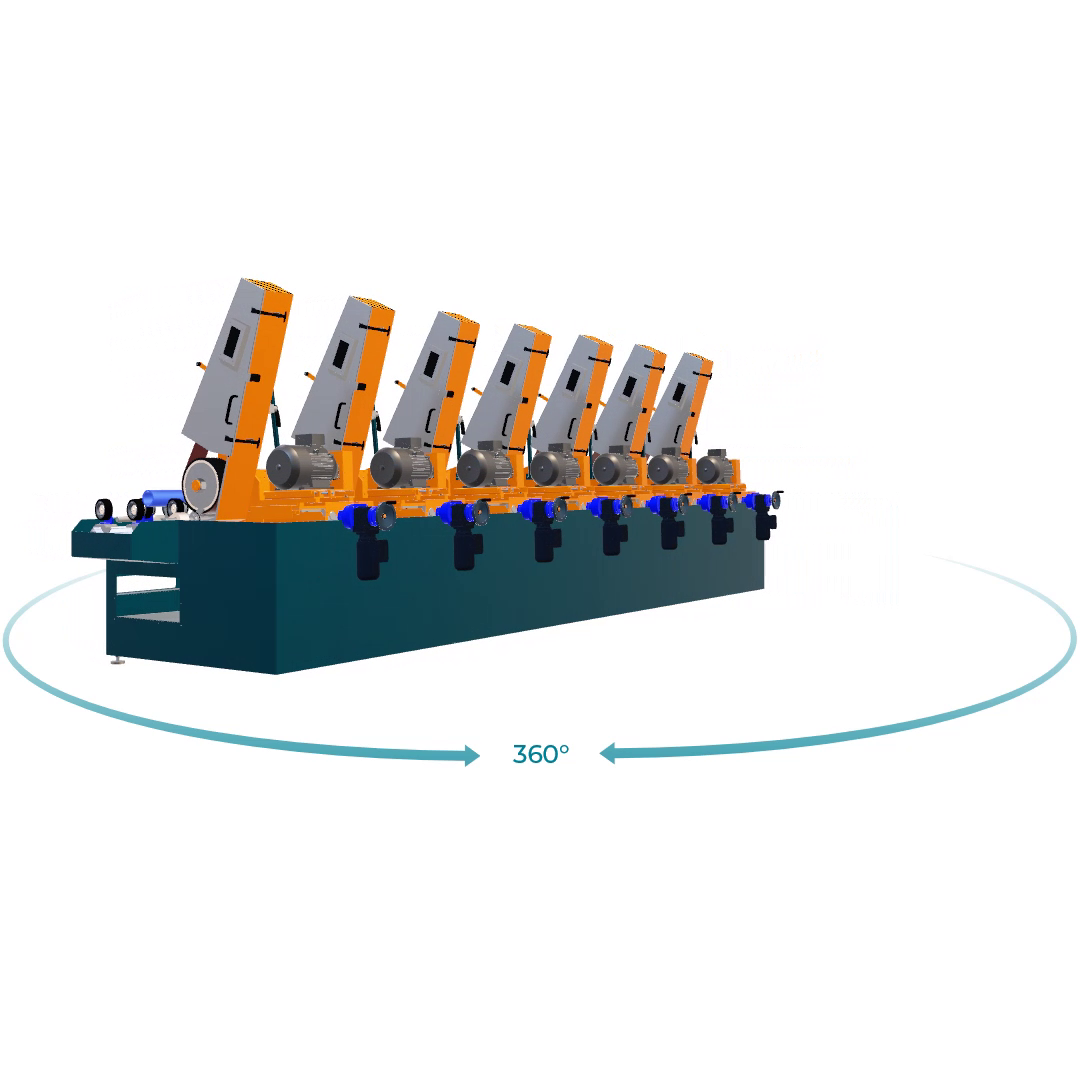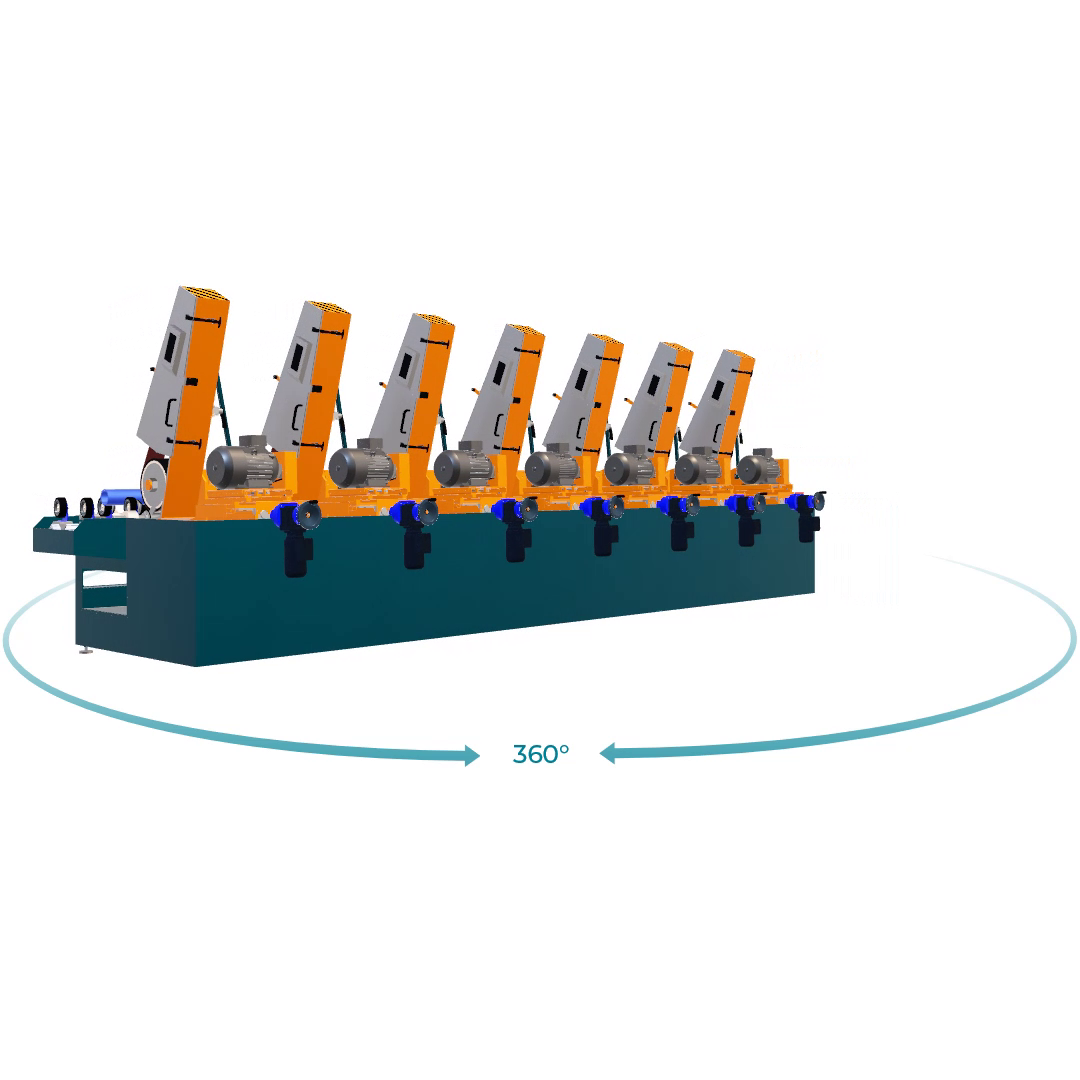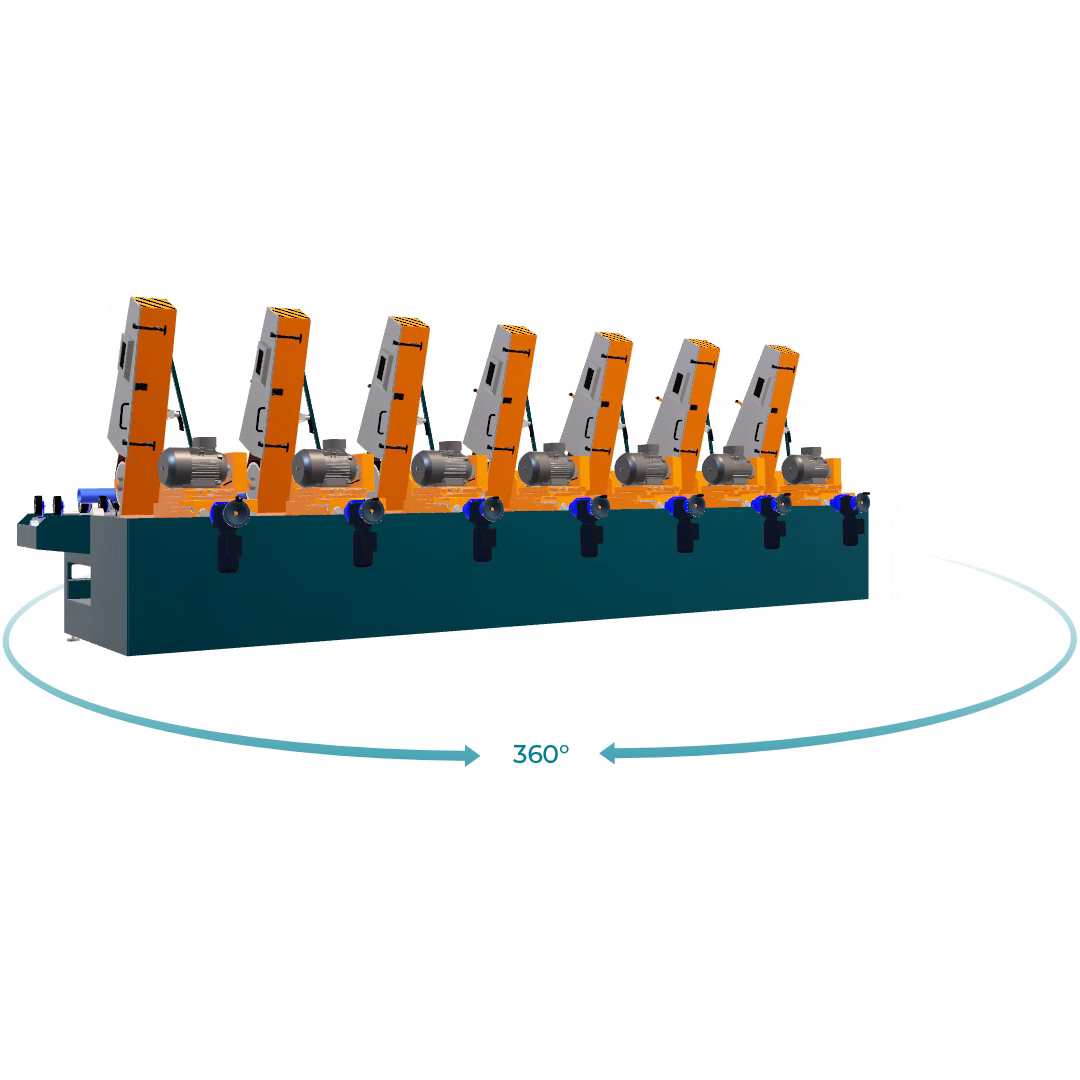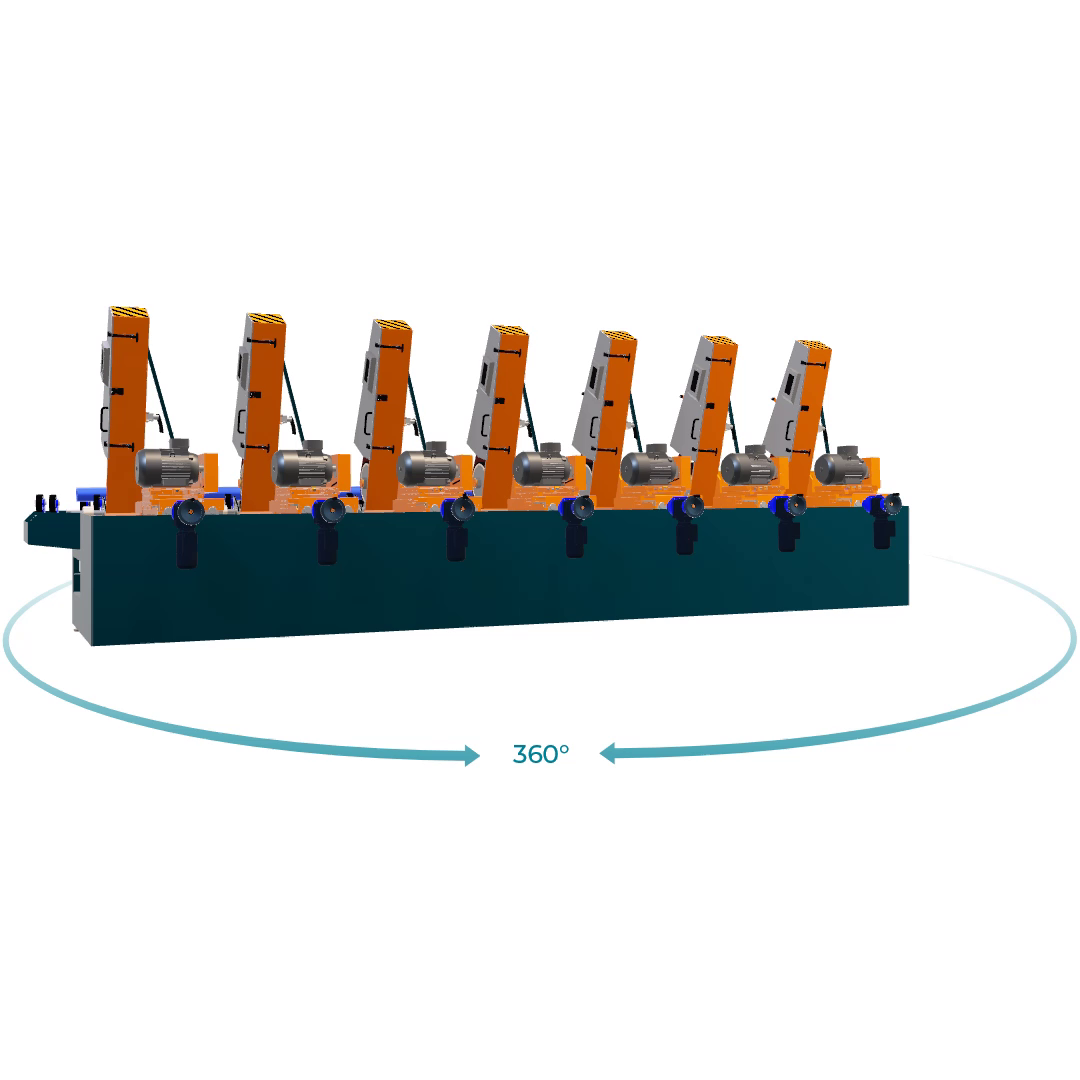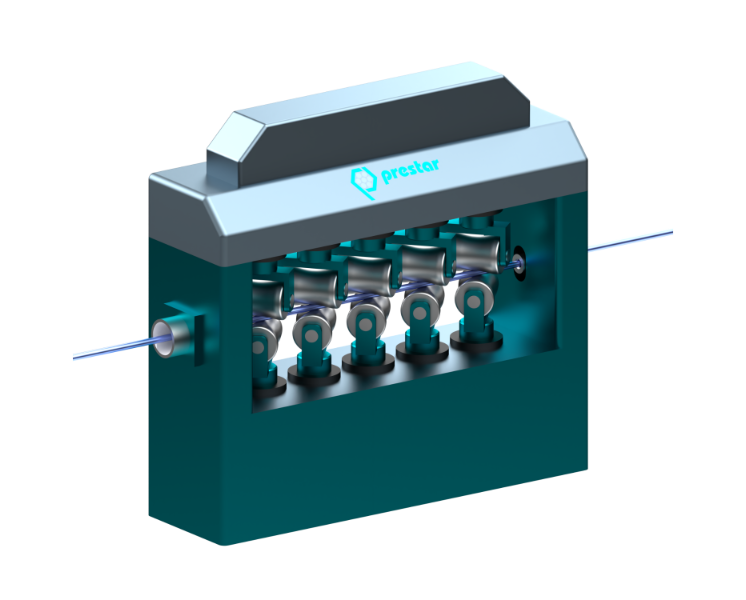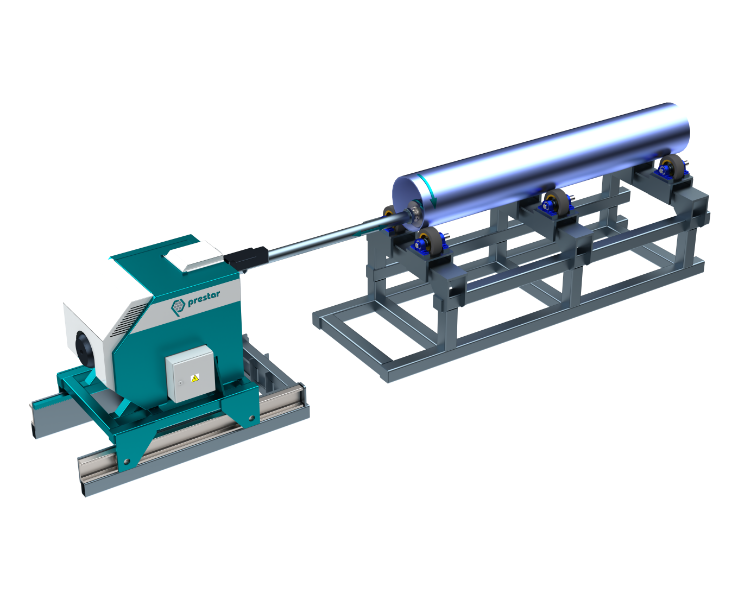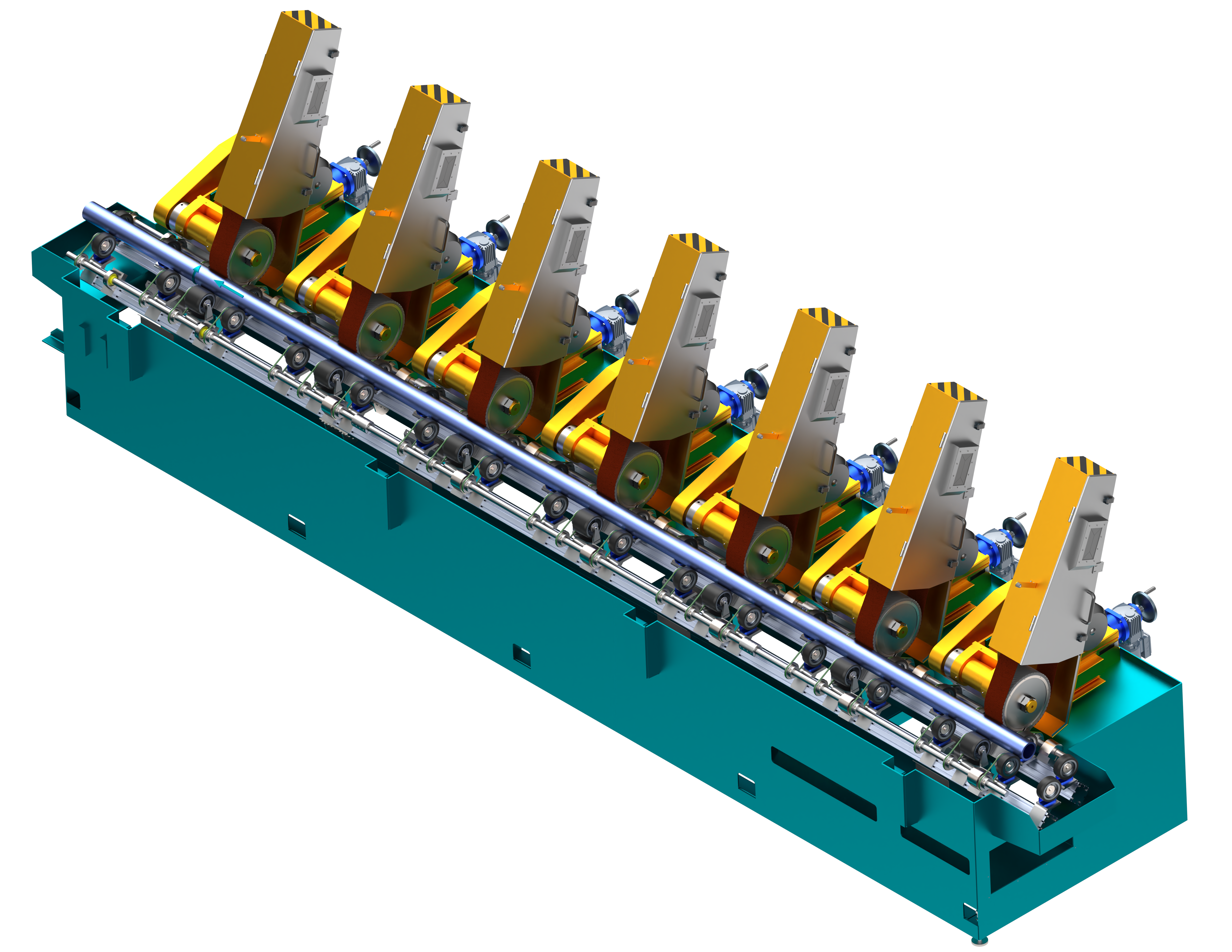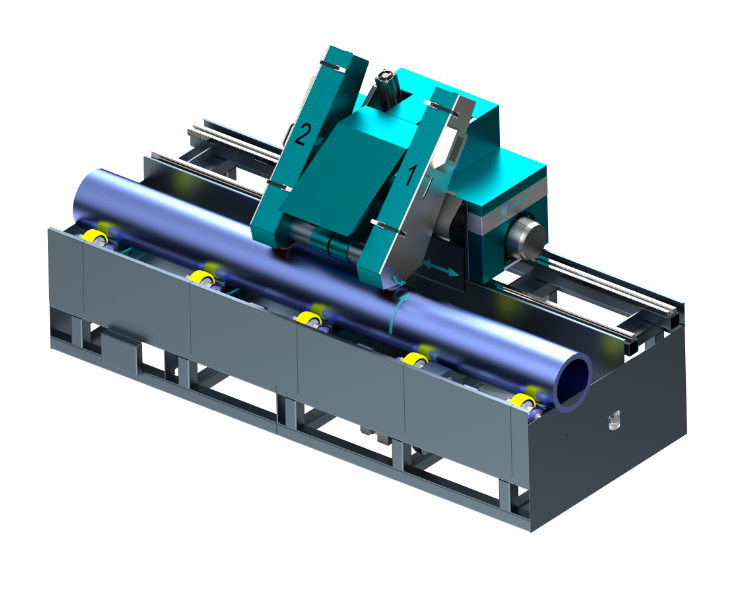 External stationary pipe grinder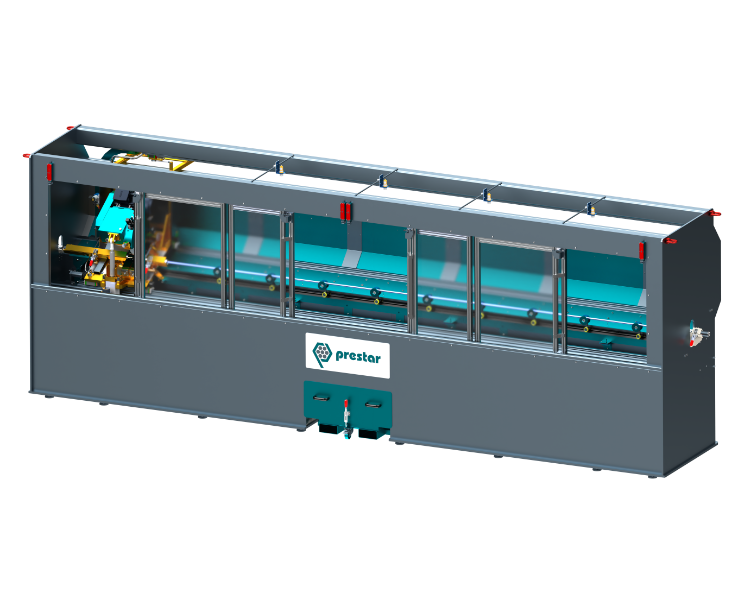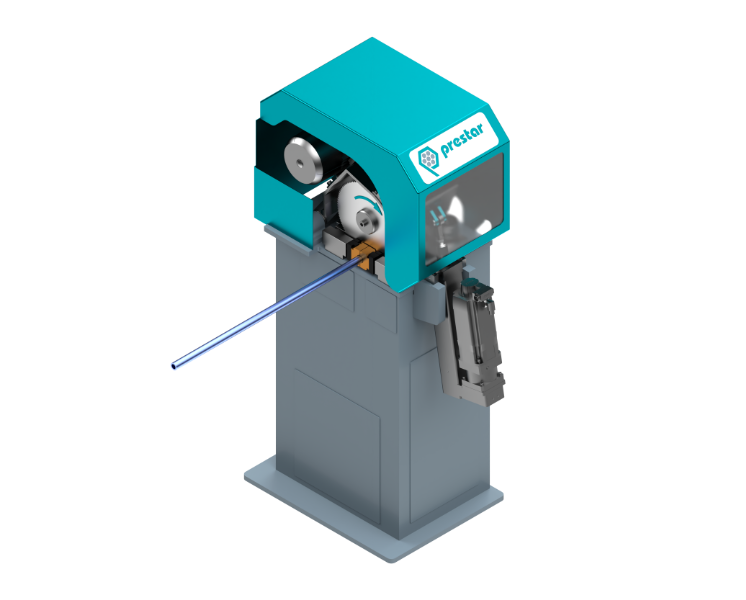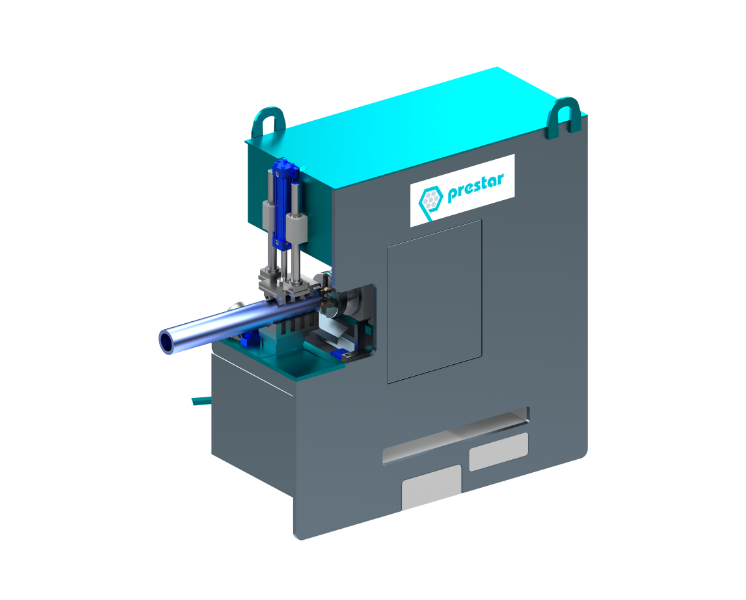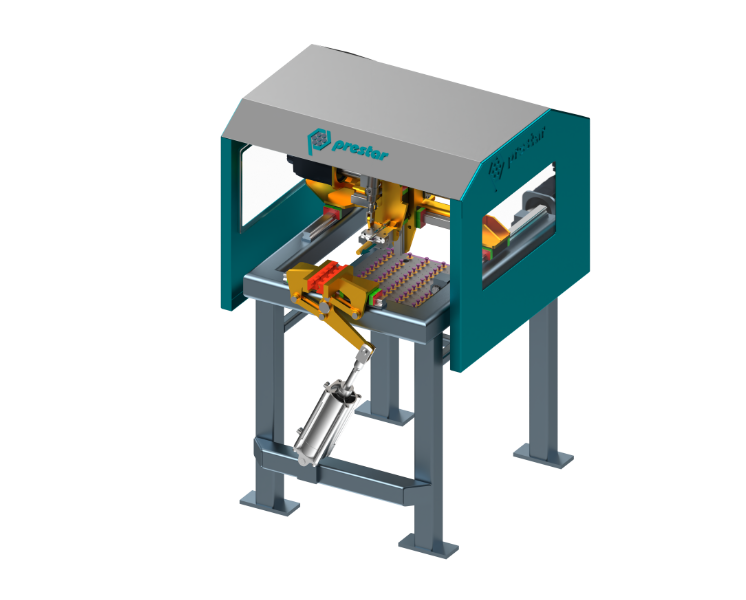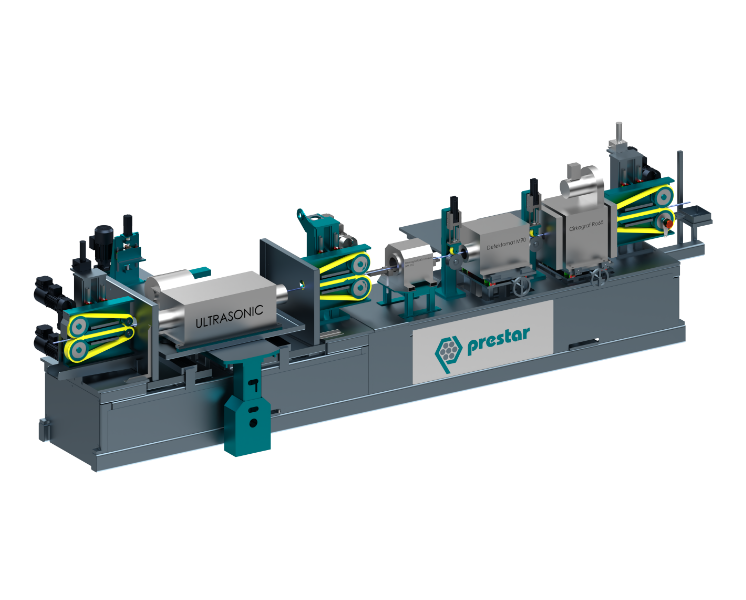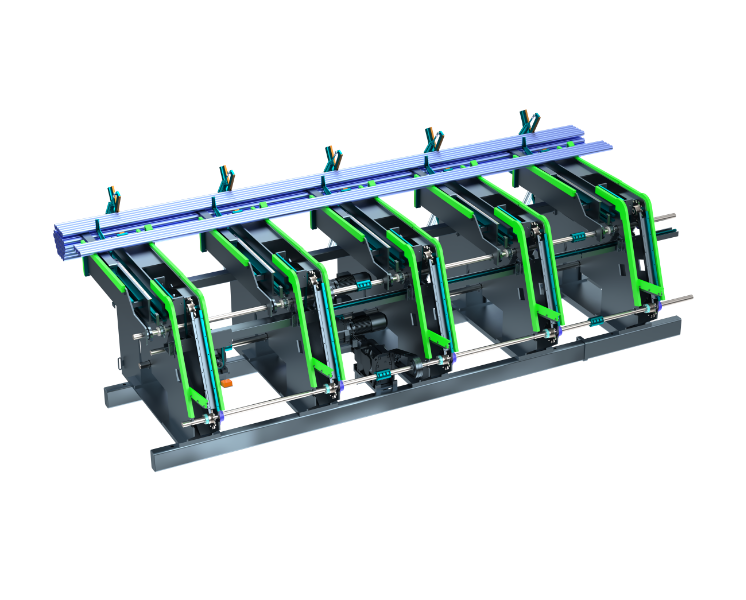 A new line for pipes or rods will demonstrably make production more efficient
90% of customers perceive Prestar's technology as highly advanced