For grinding pipes of large diameters
Description of the device
Grinding of pipes in the range of 9 – 140 mm.
It is used to achieve a high quality ground surface of the pipes and to remove surface defects and scale after rolling the pipes.
Technical parameters of the machine
The tube is driven by guide rollers and travels along a series of sanding belts
The tube is guided along a series of grinding belts using guide rollers at a speed of up to 30 m/min
With small removals, a surface quality of up to Ra 0.4 can be achieved.
Grinding takes place under water emulsion or dry.
Other equipment of the machine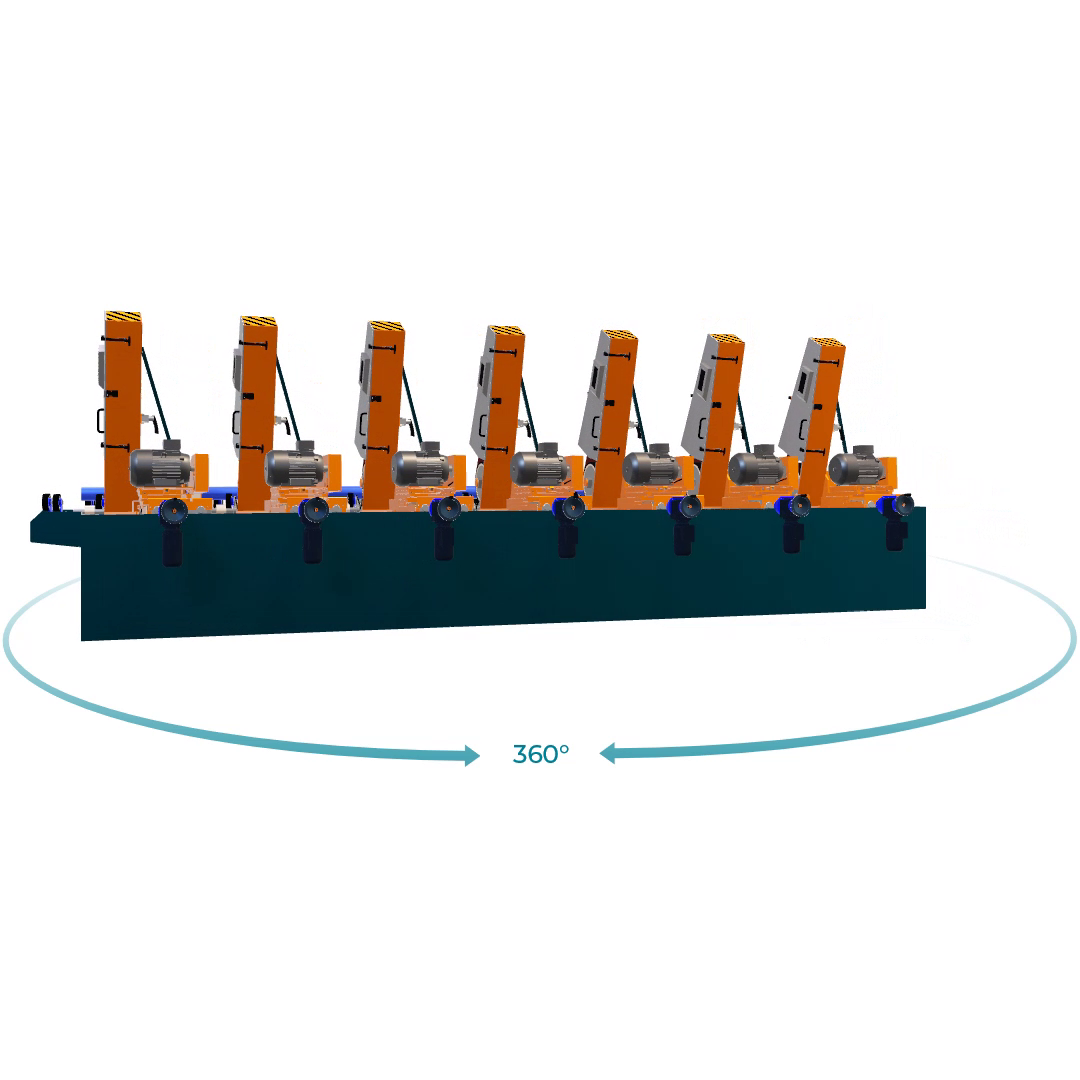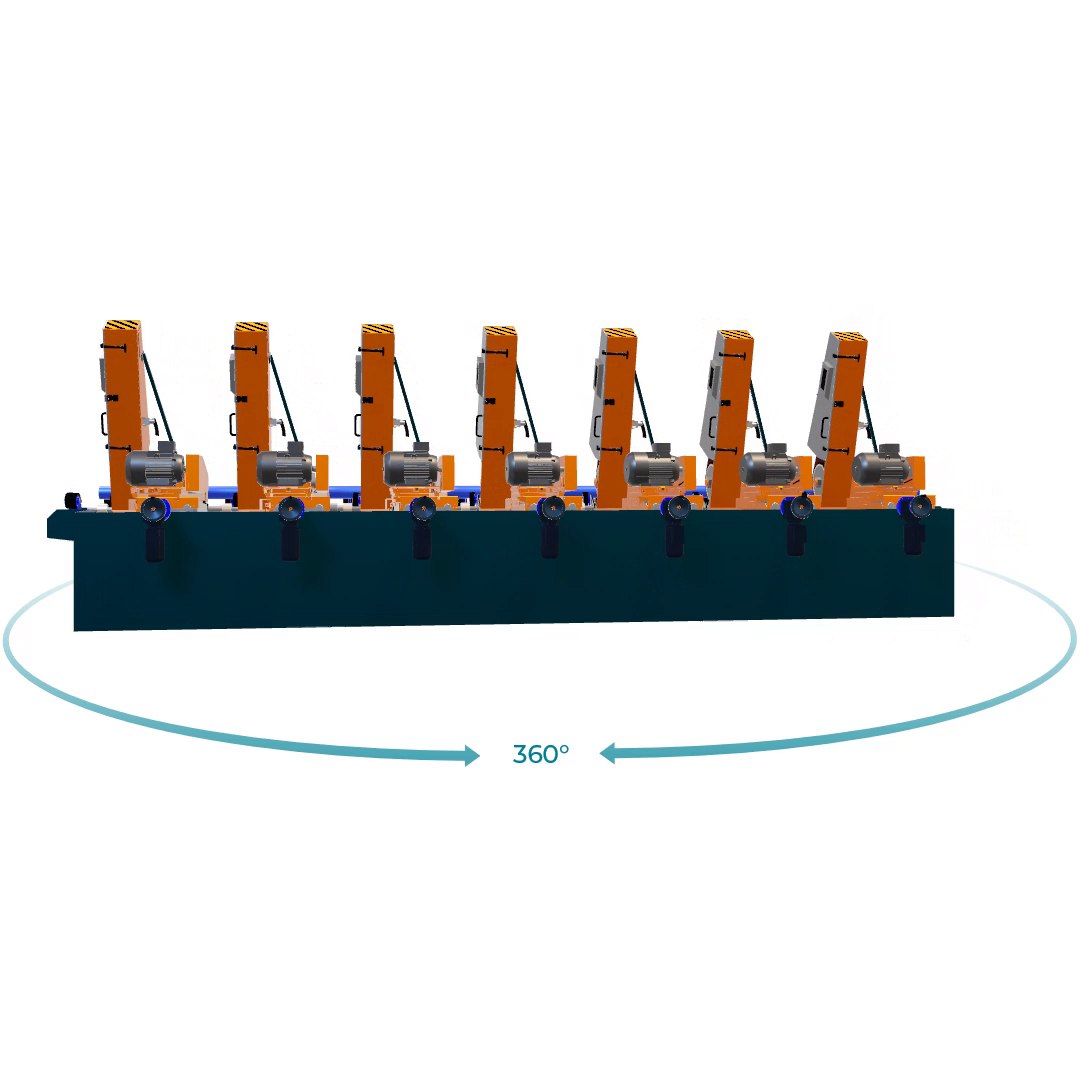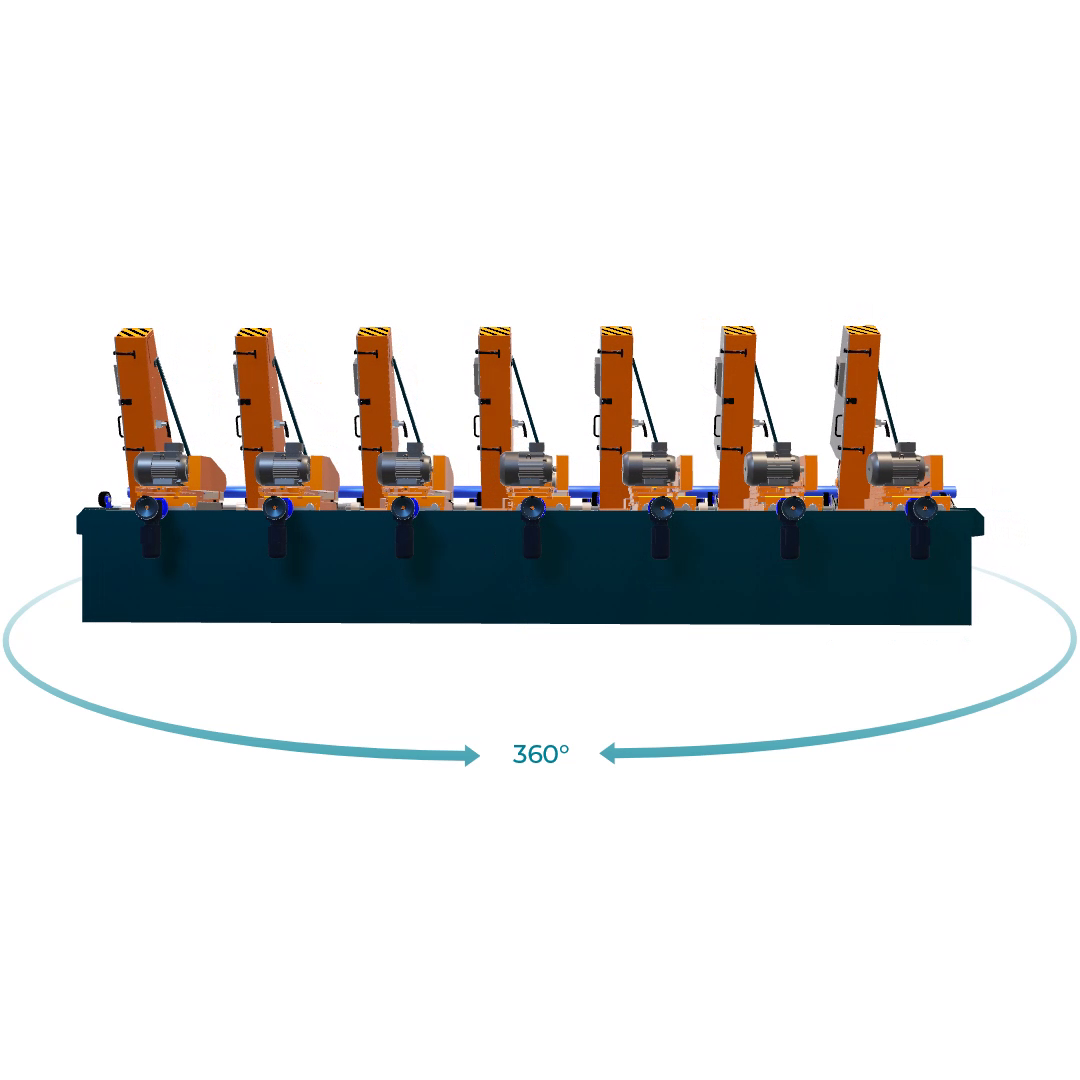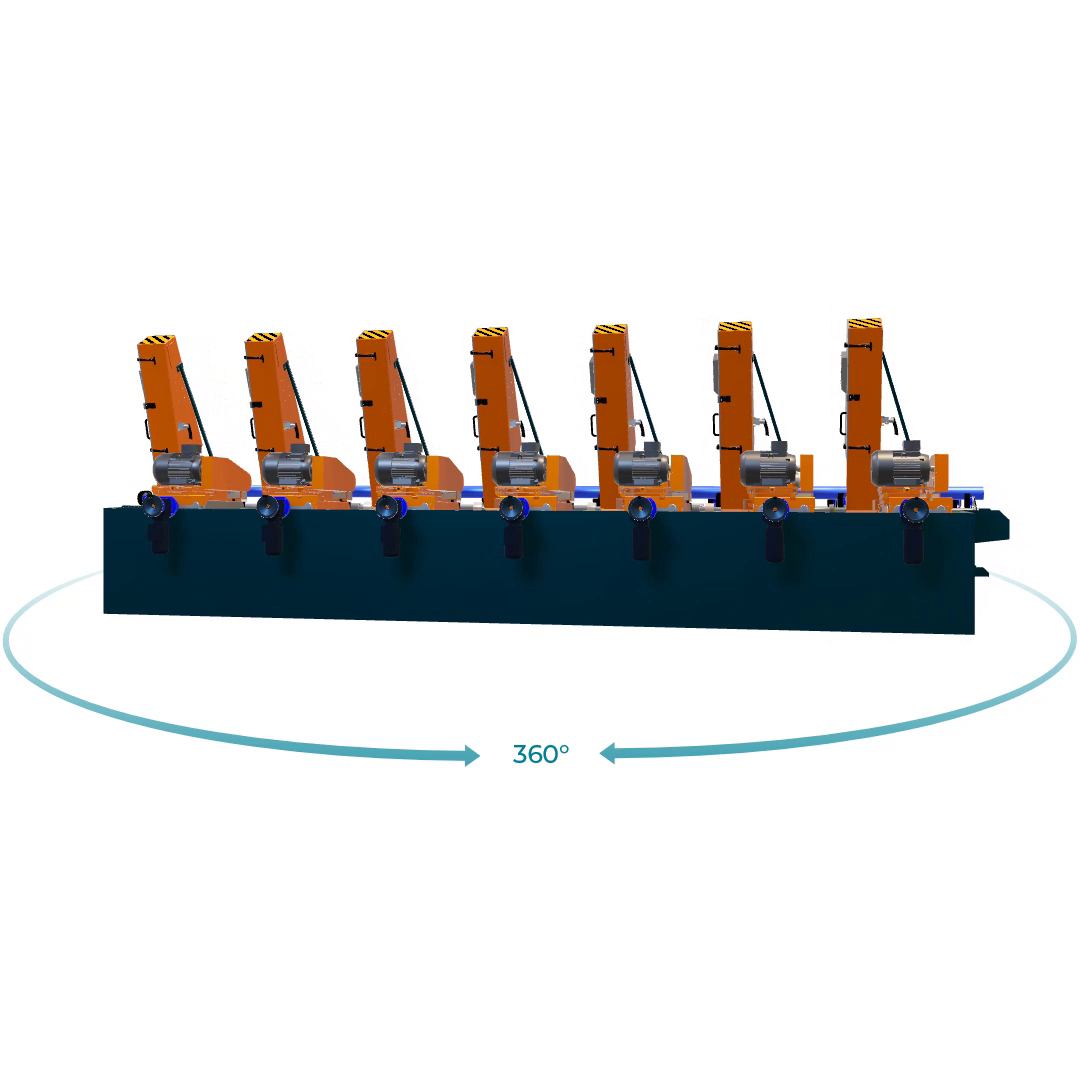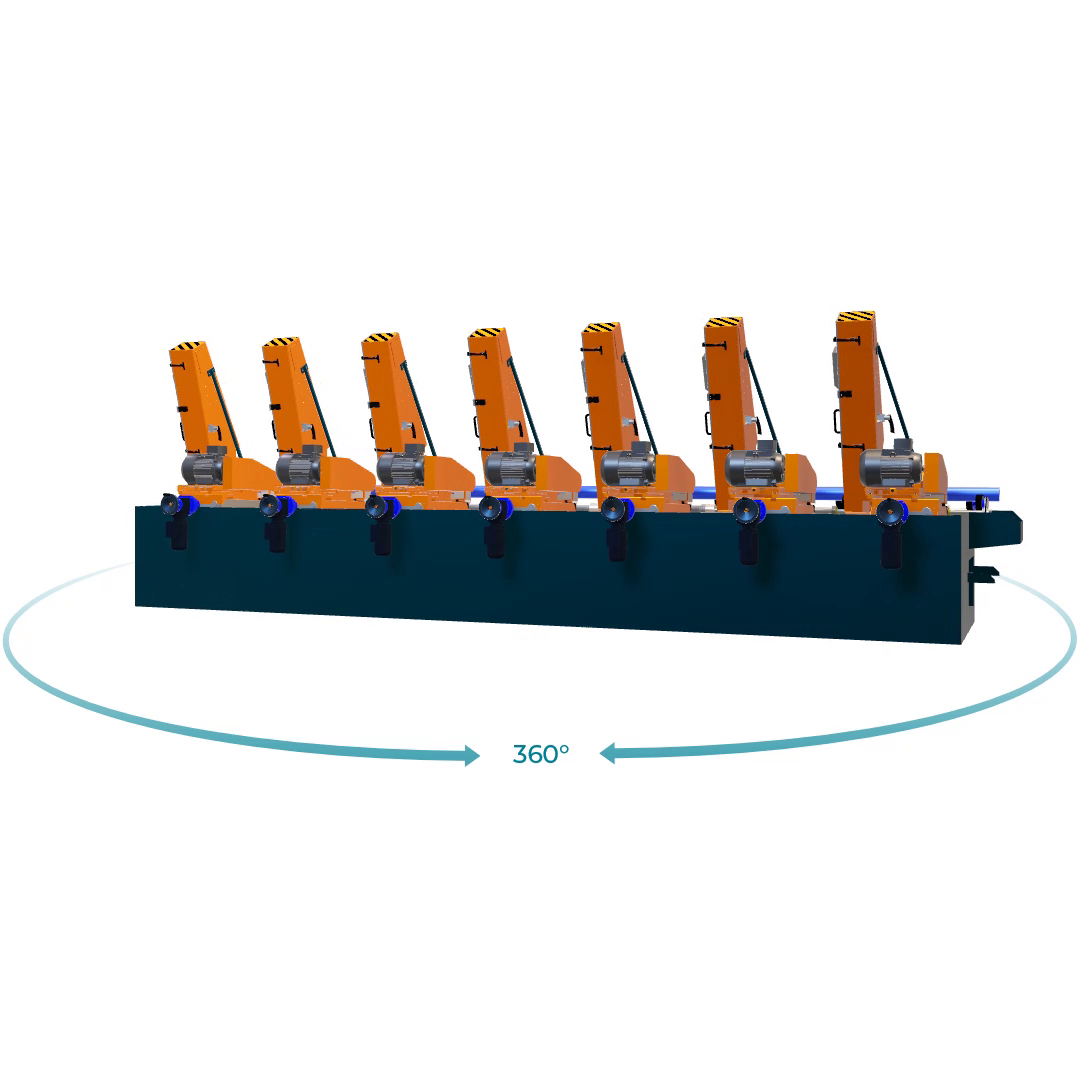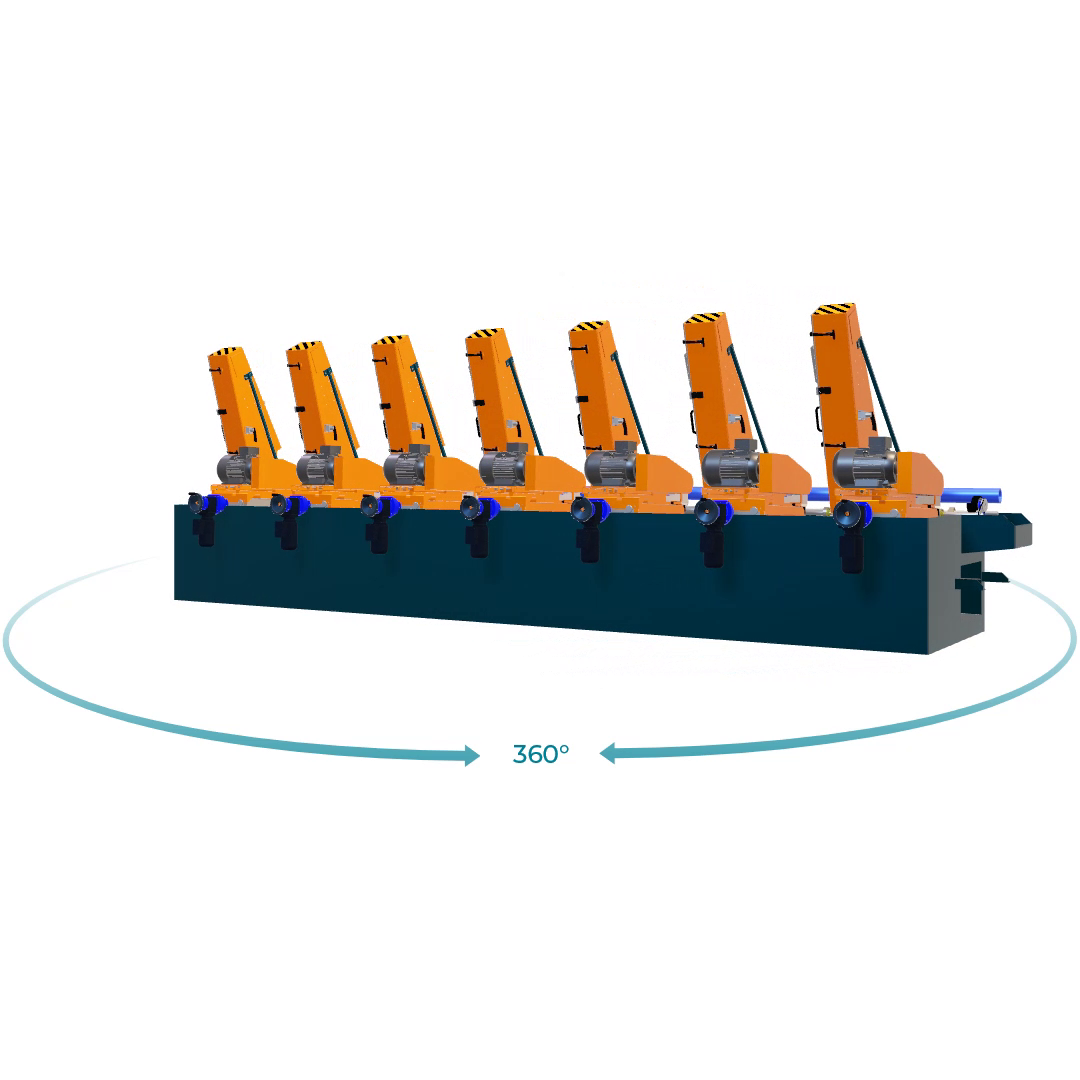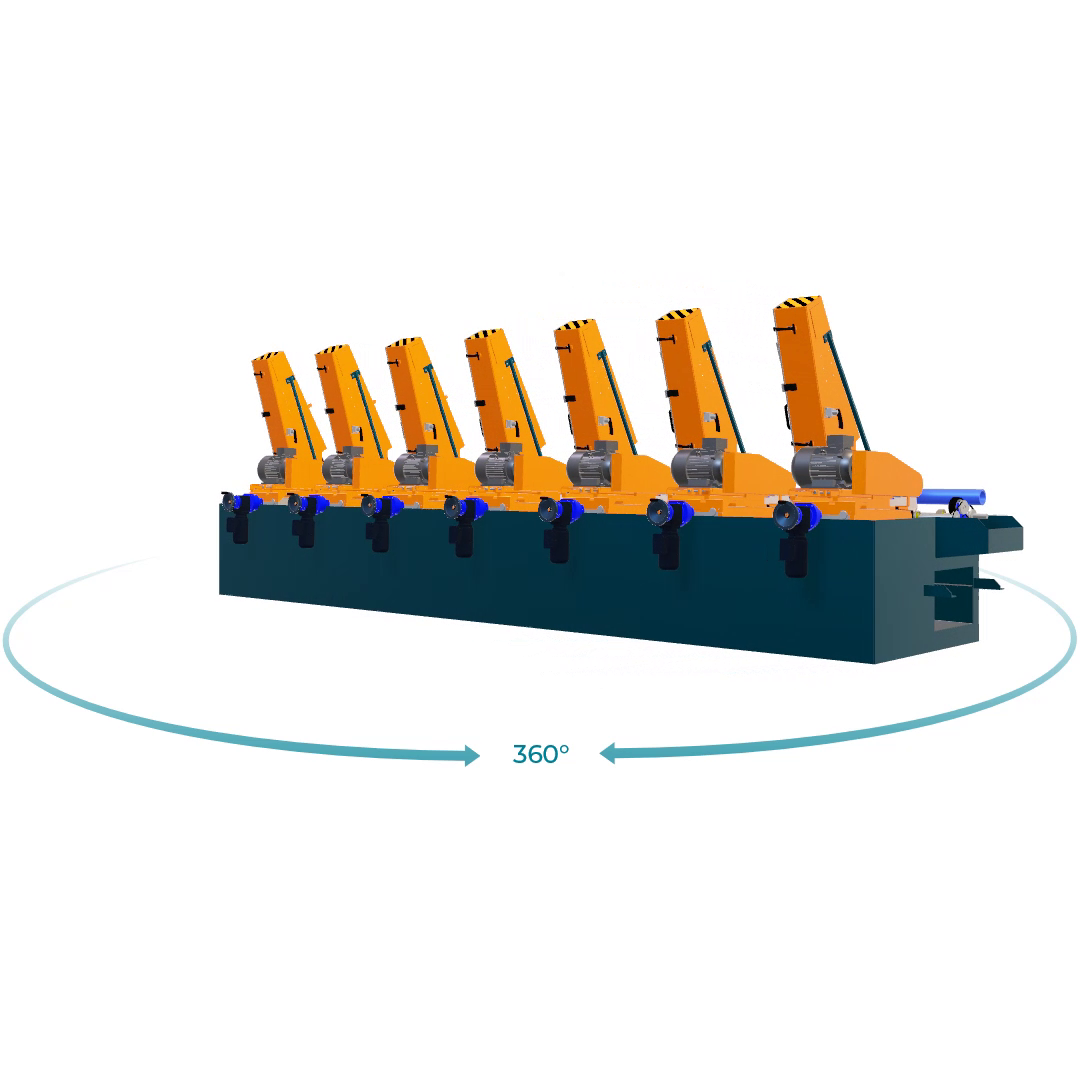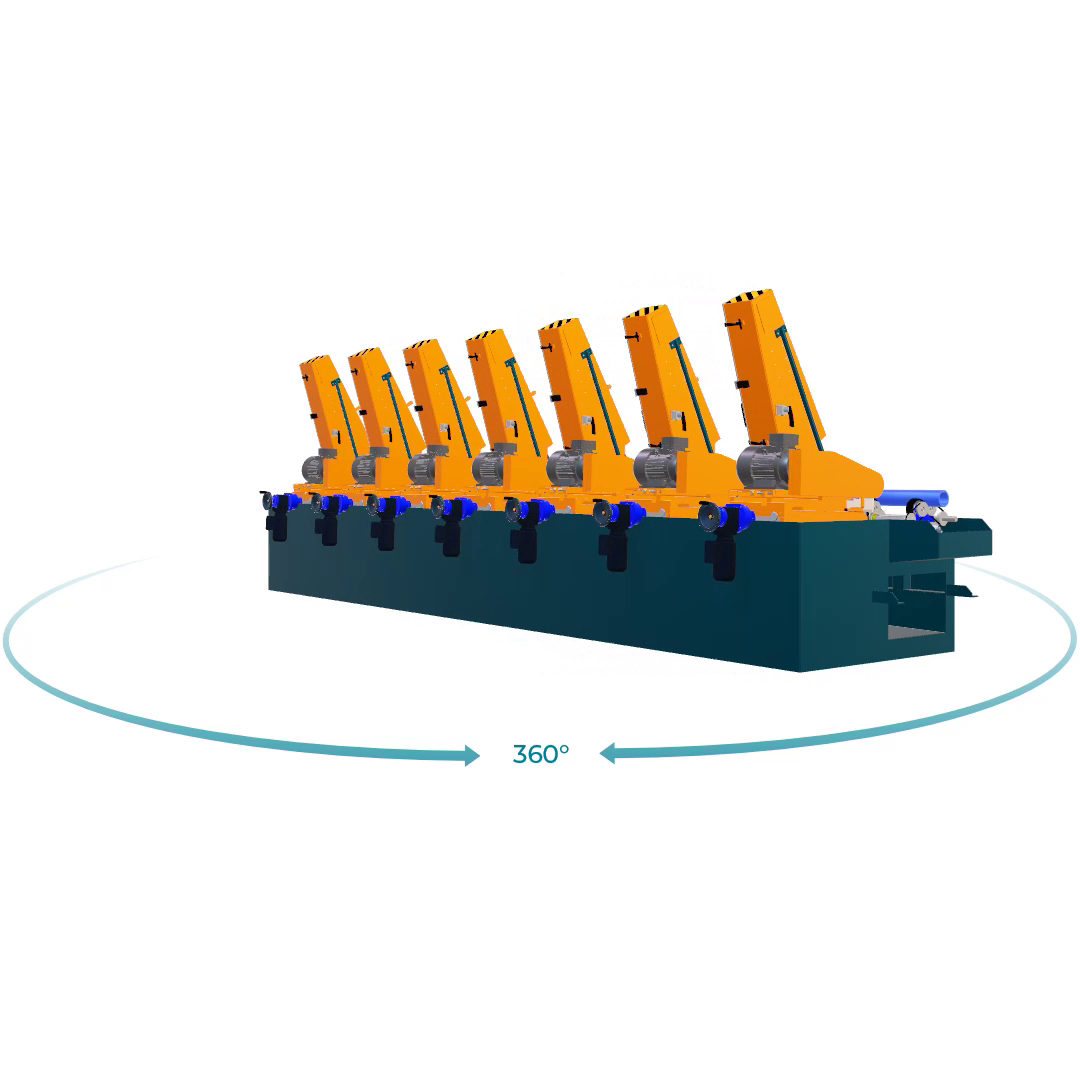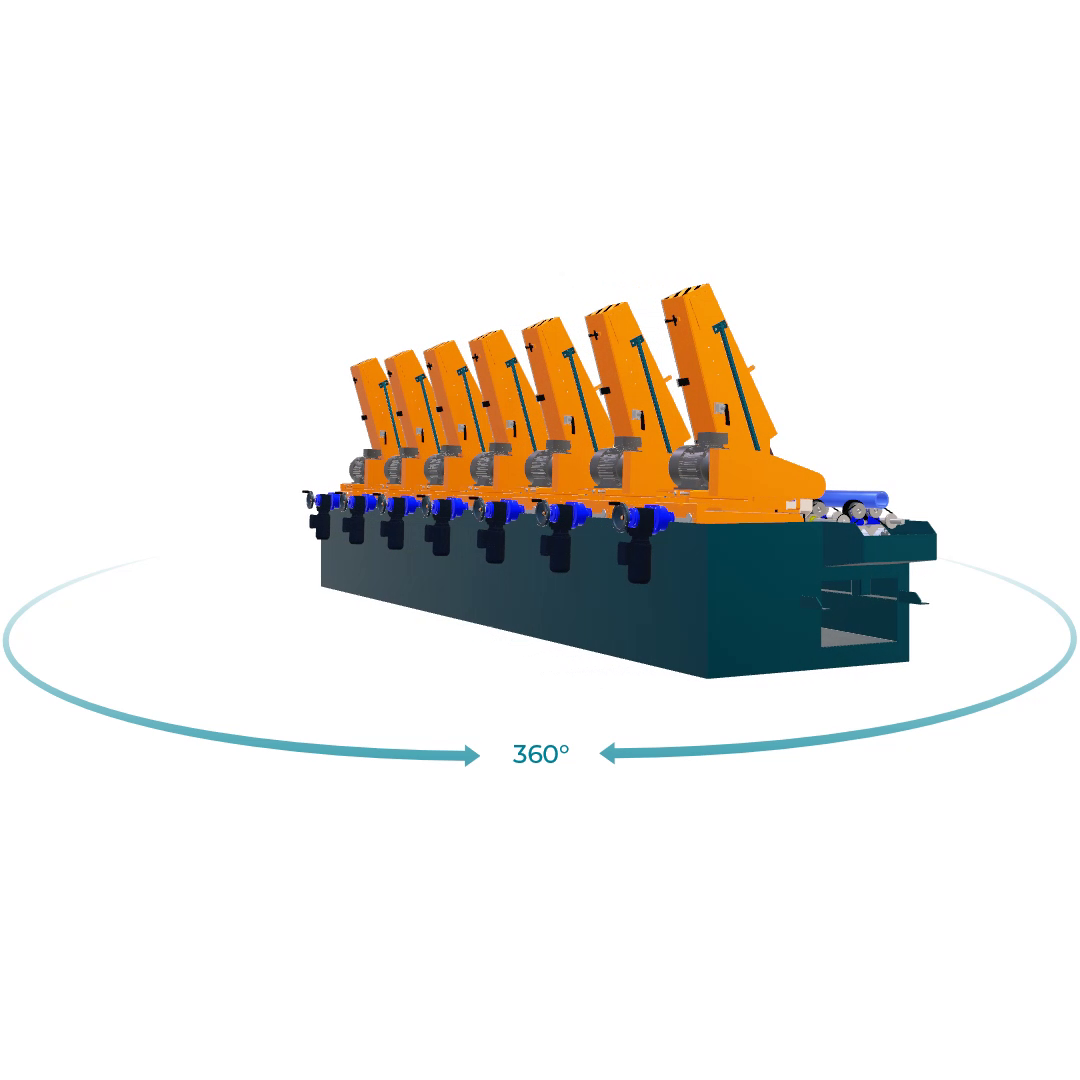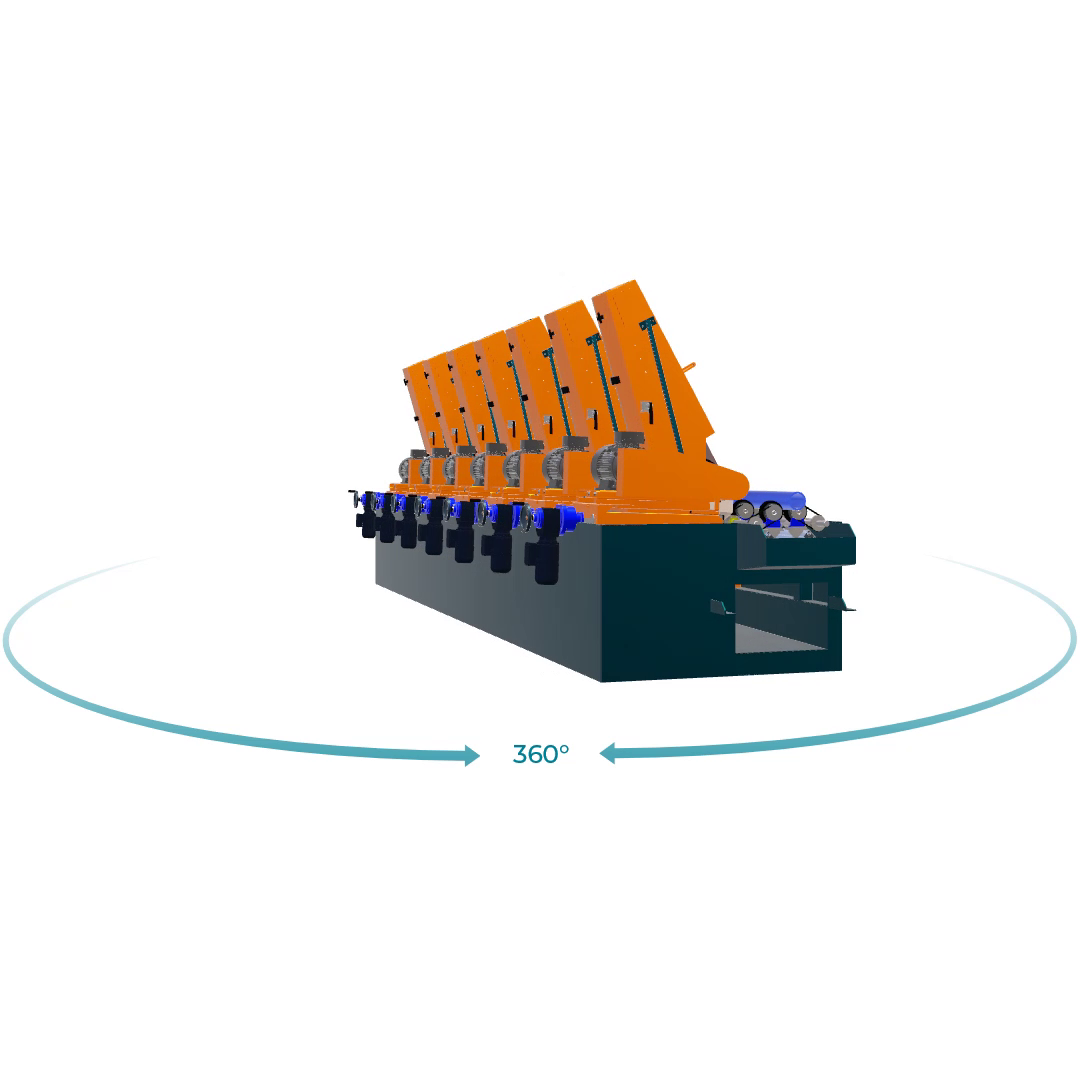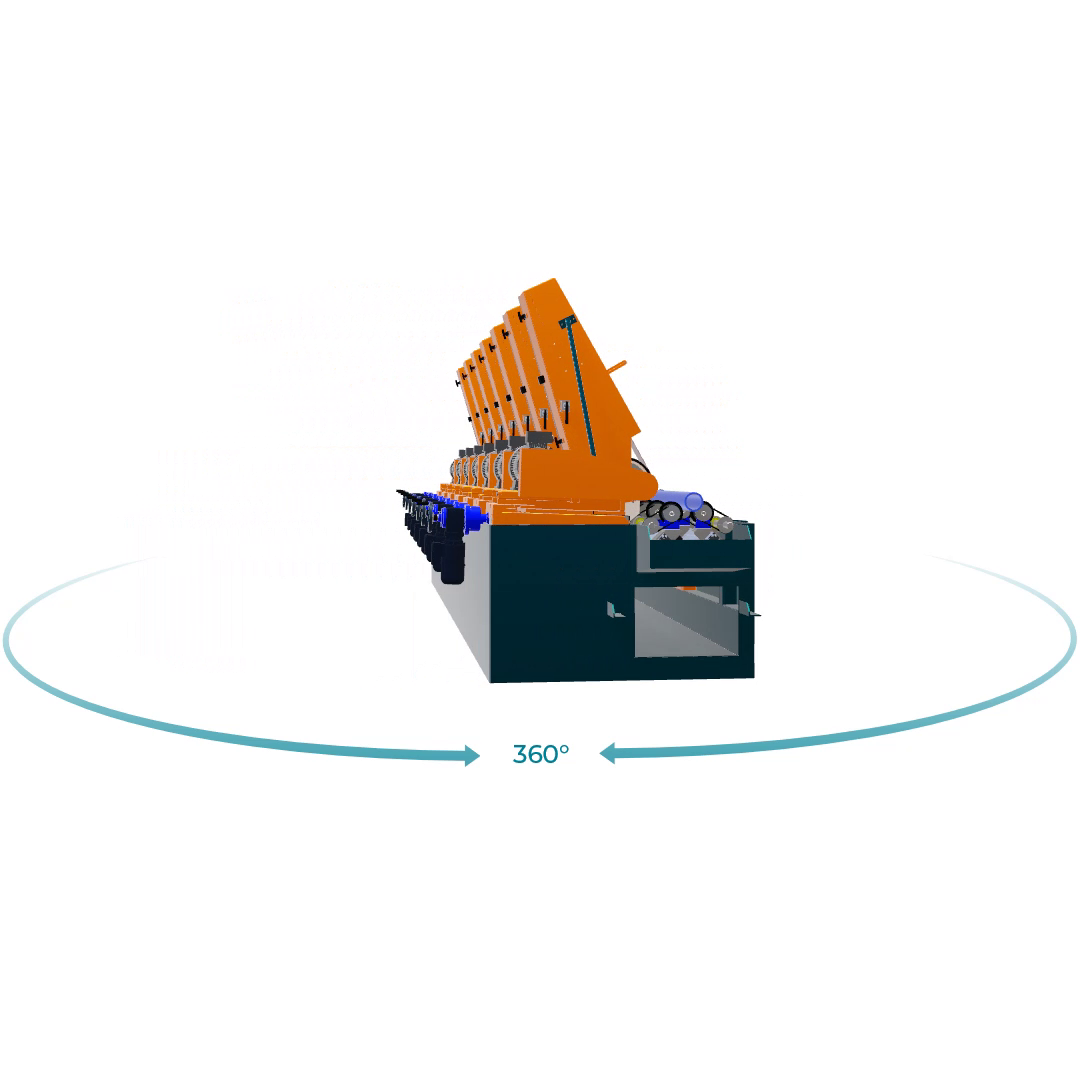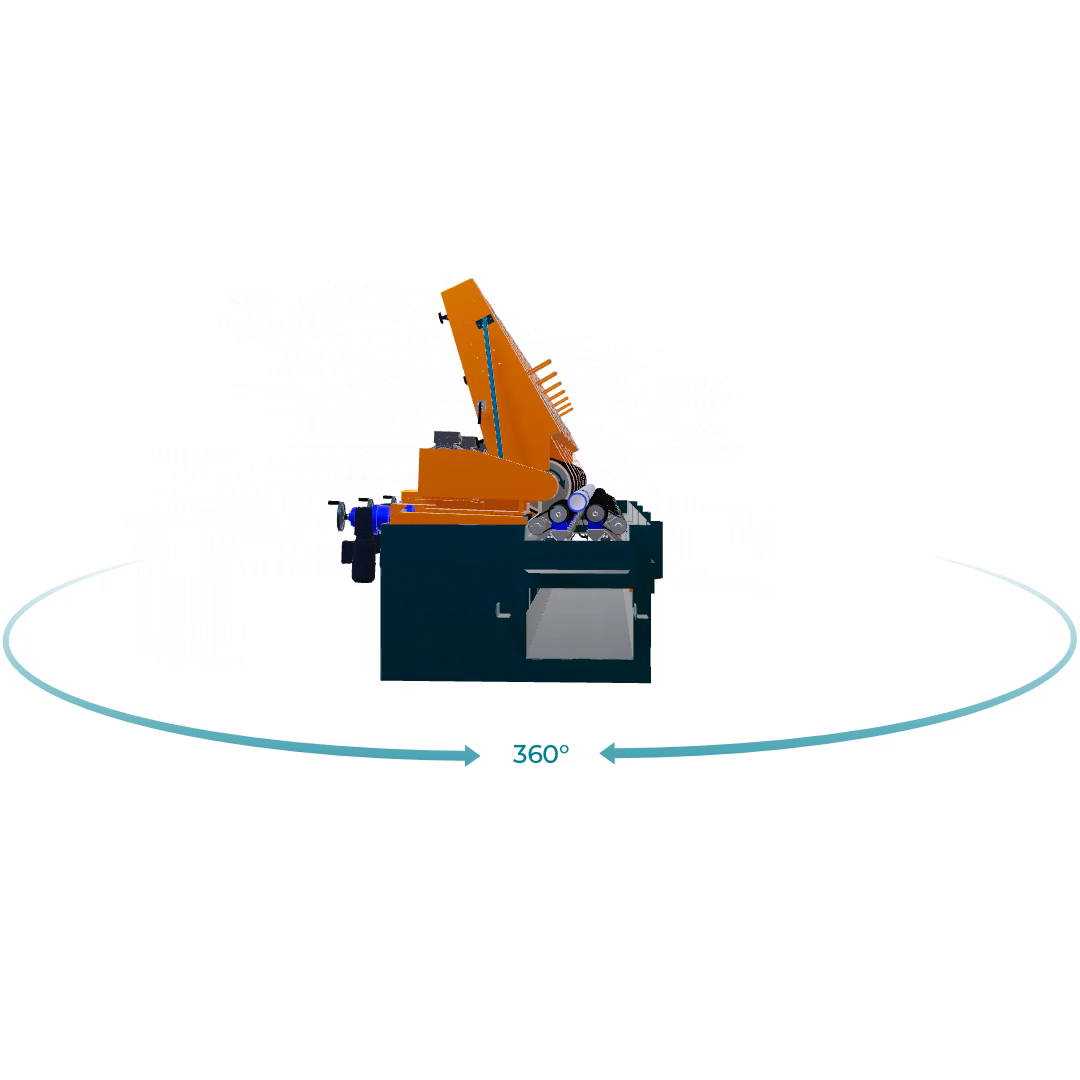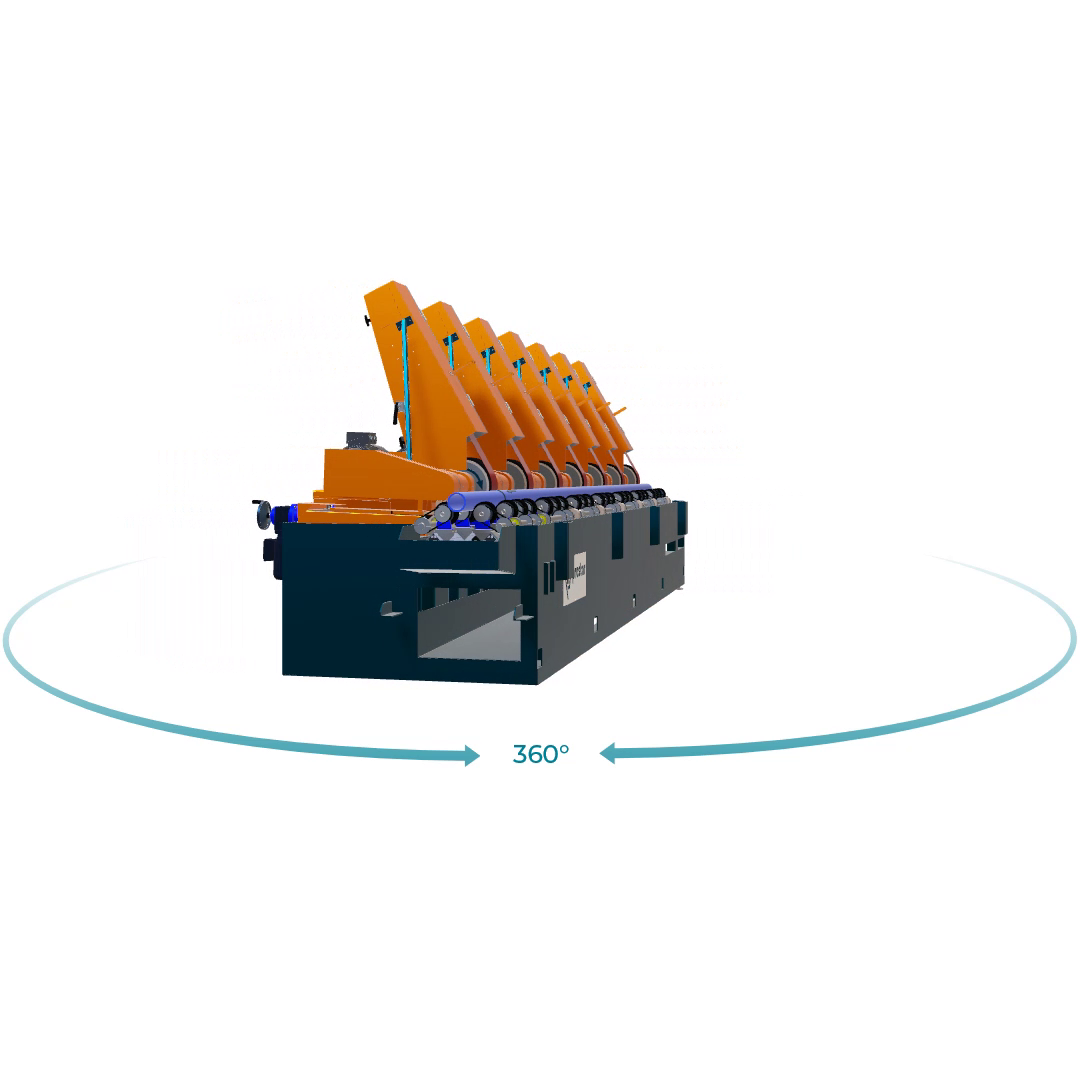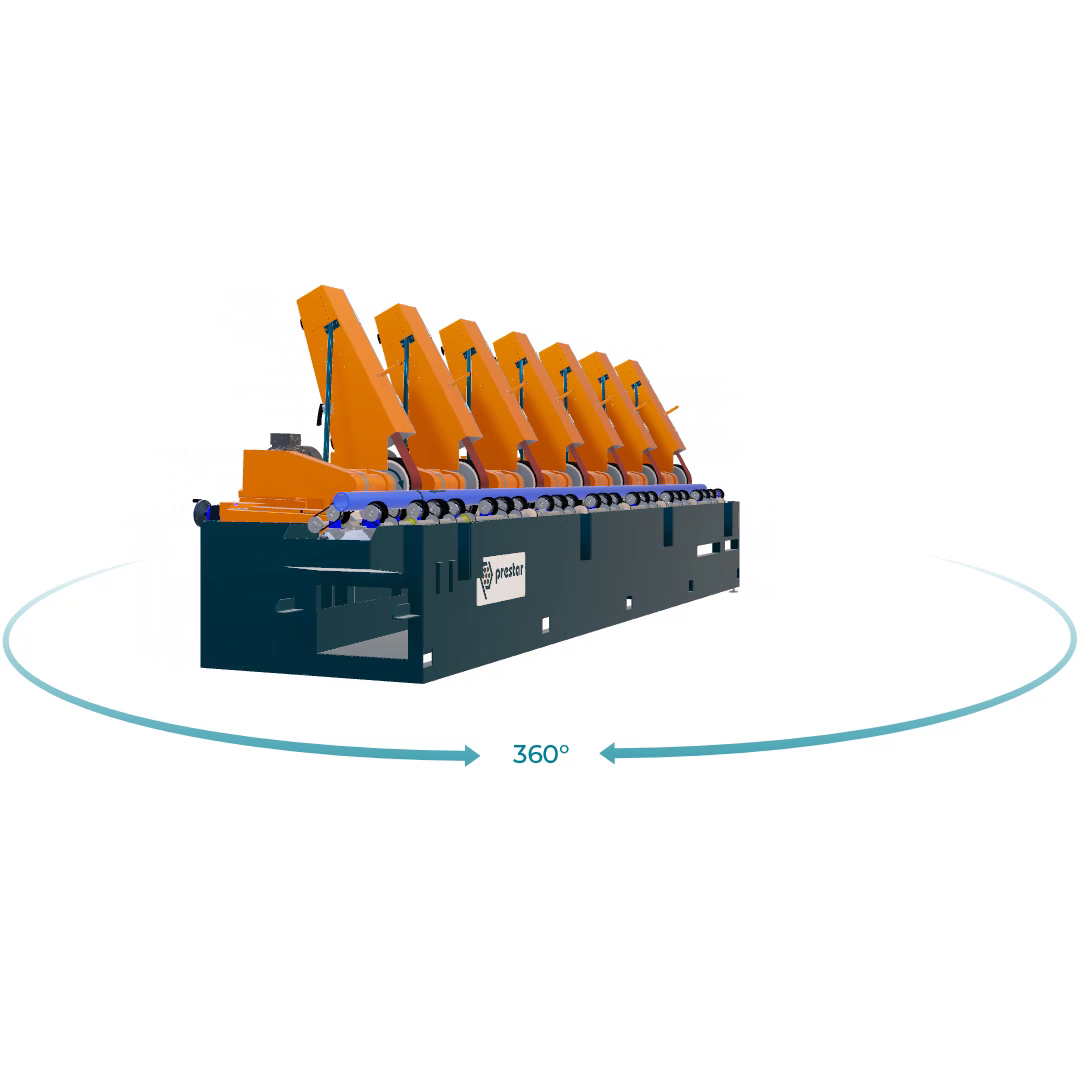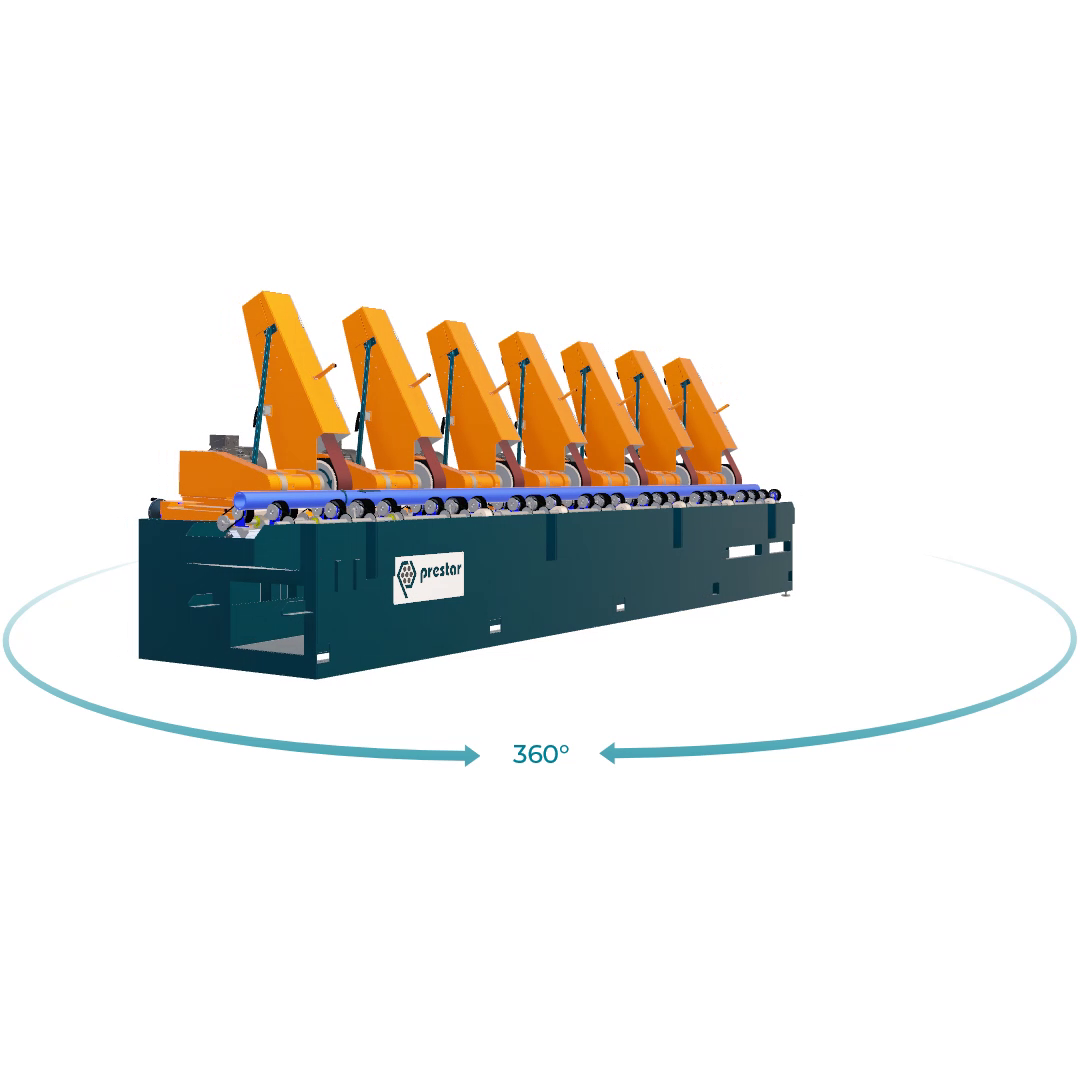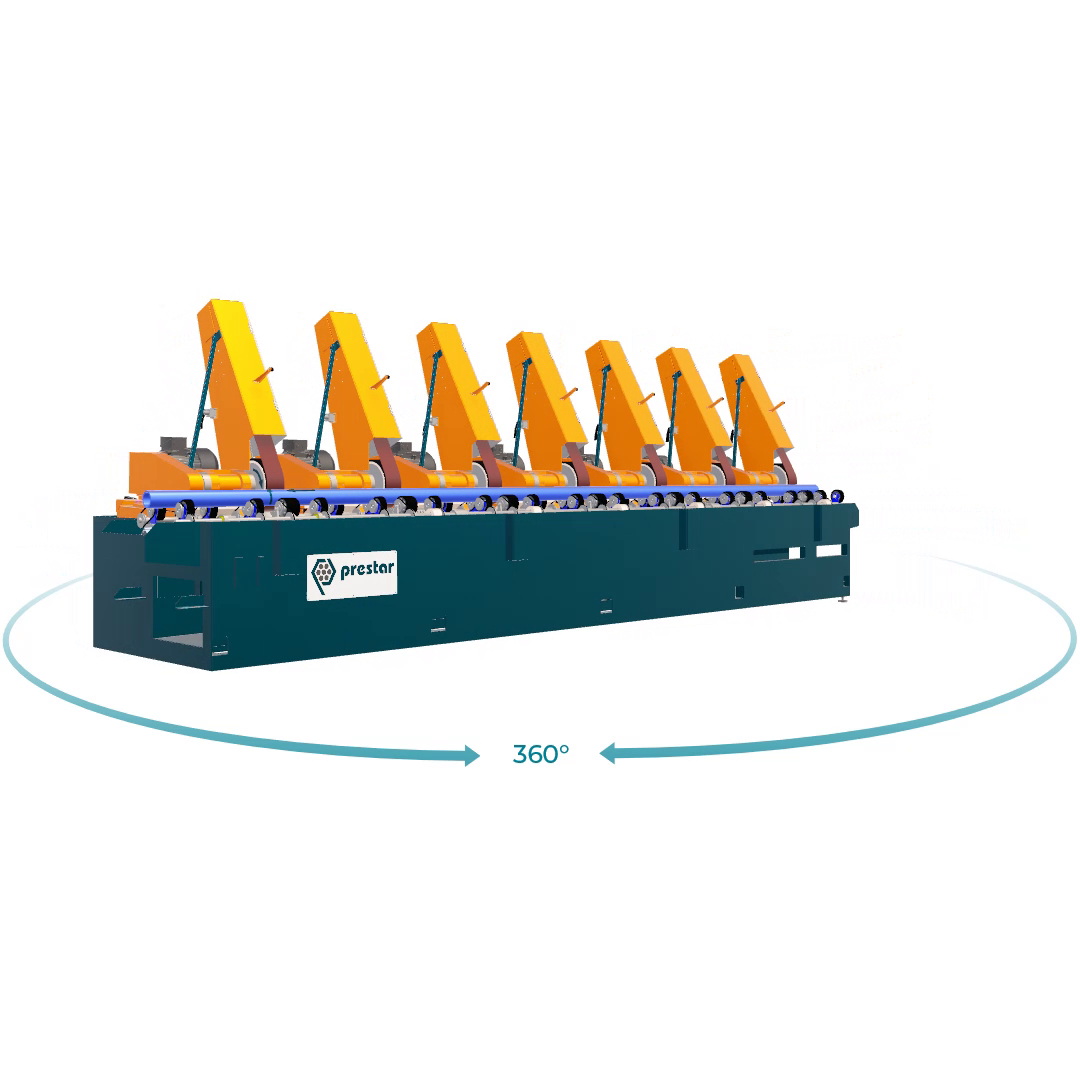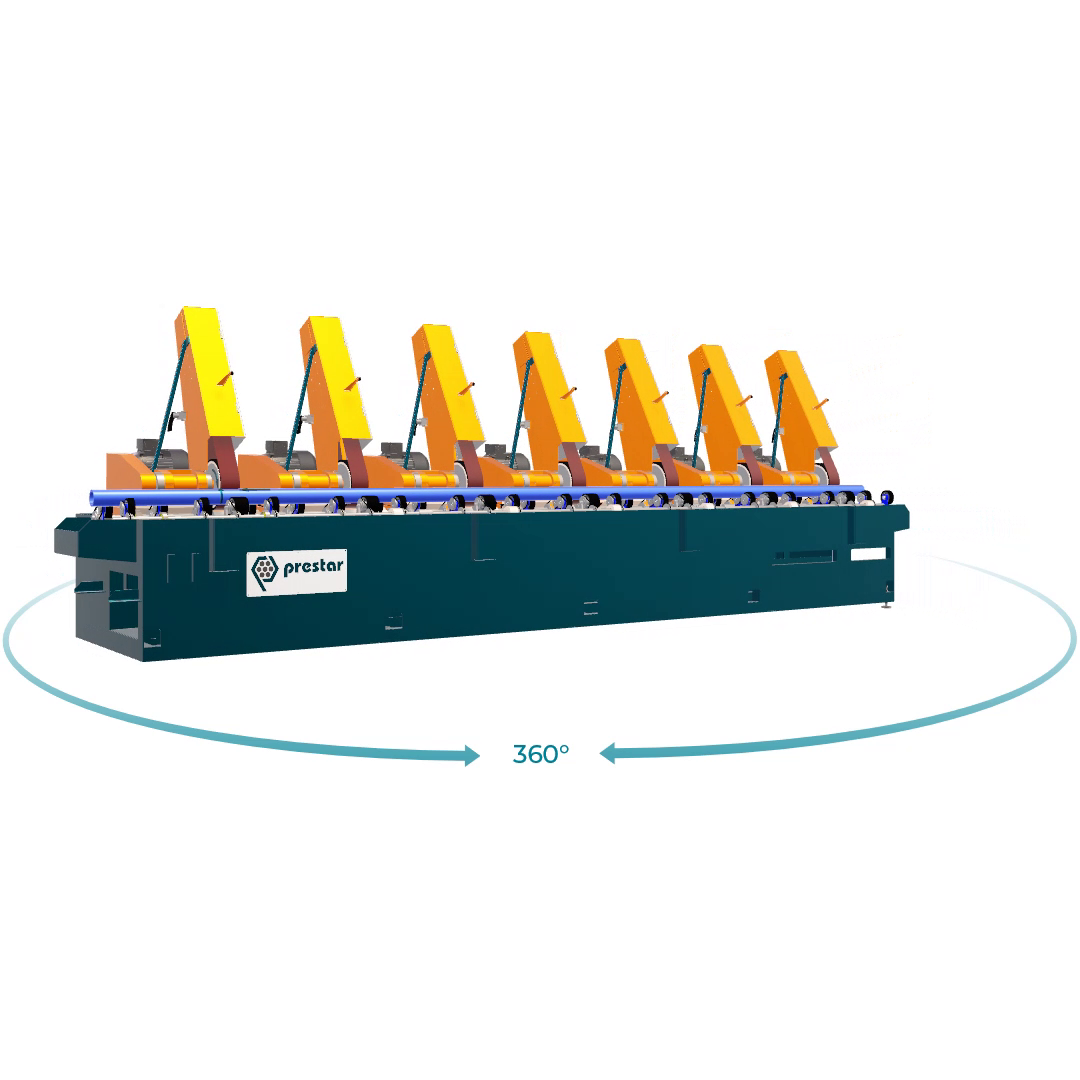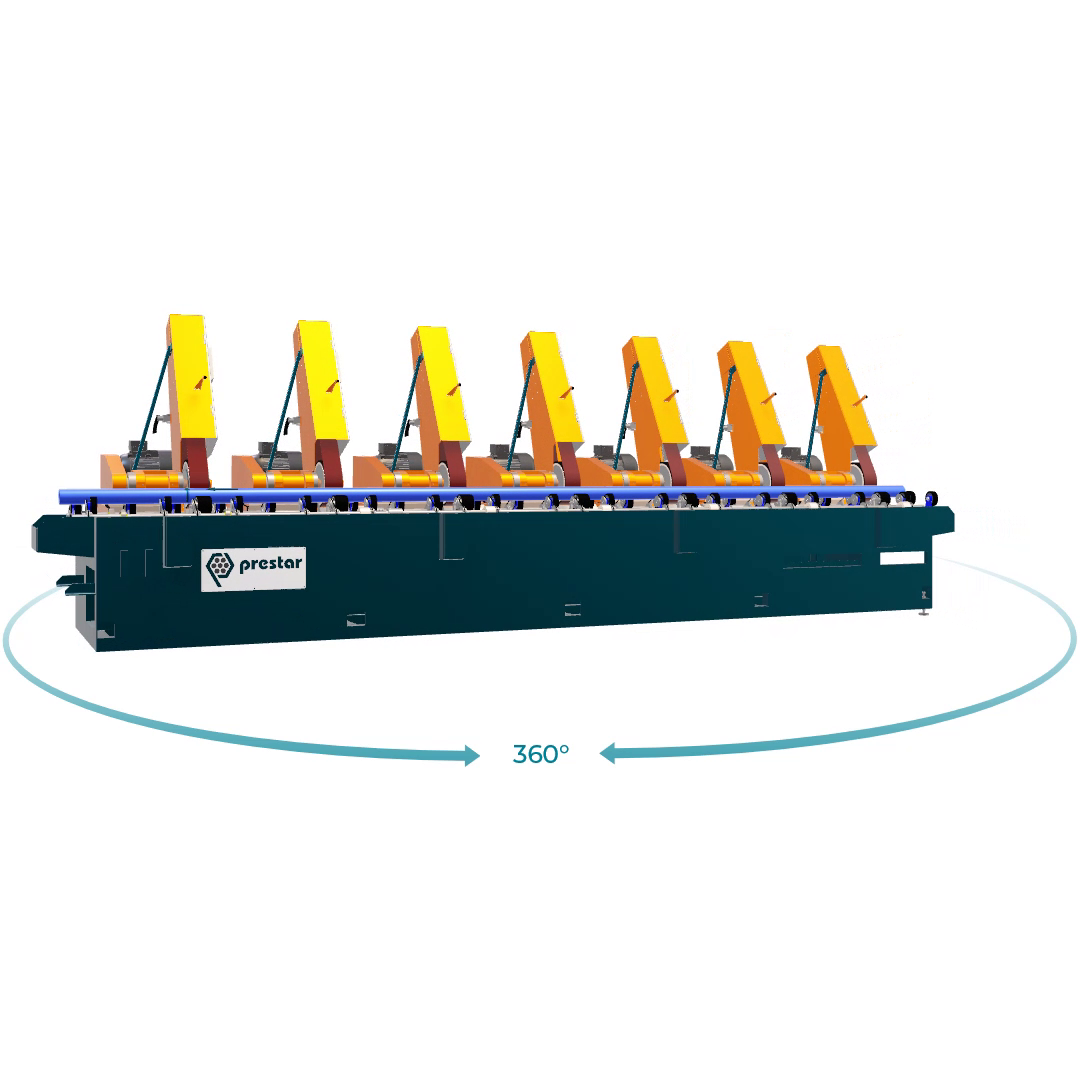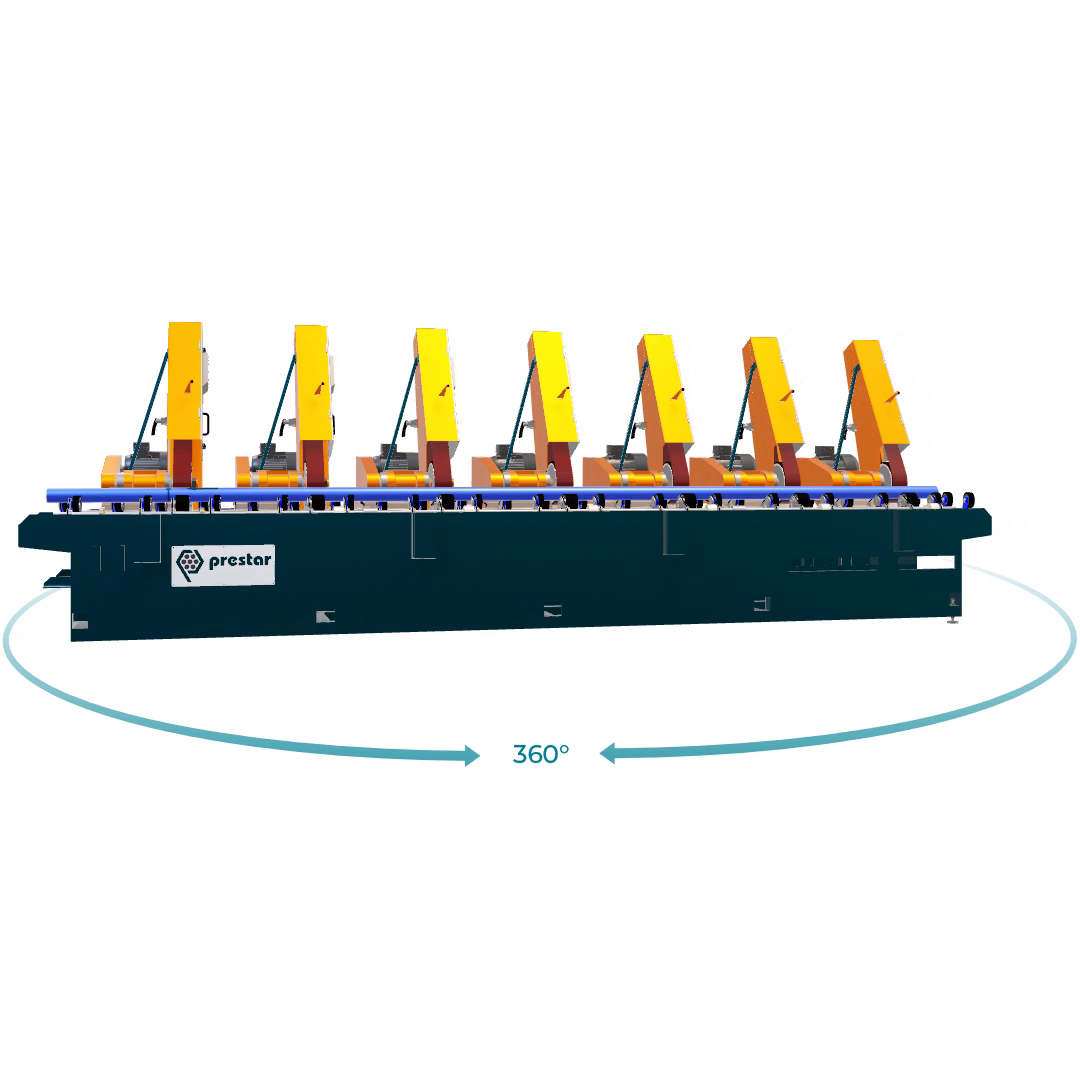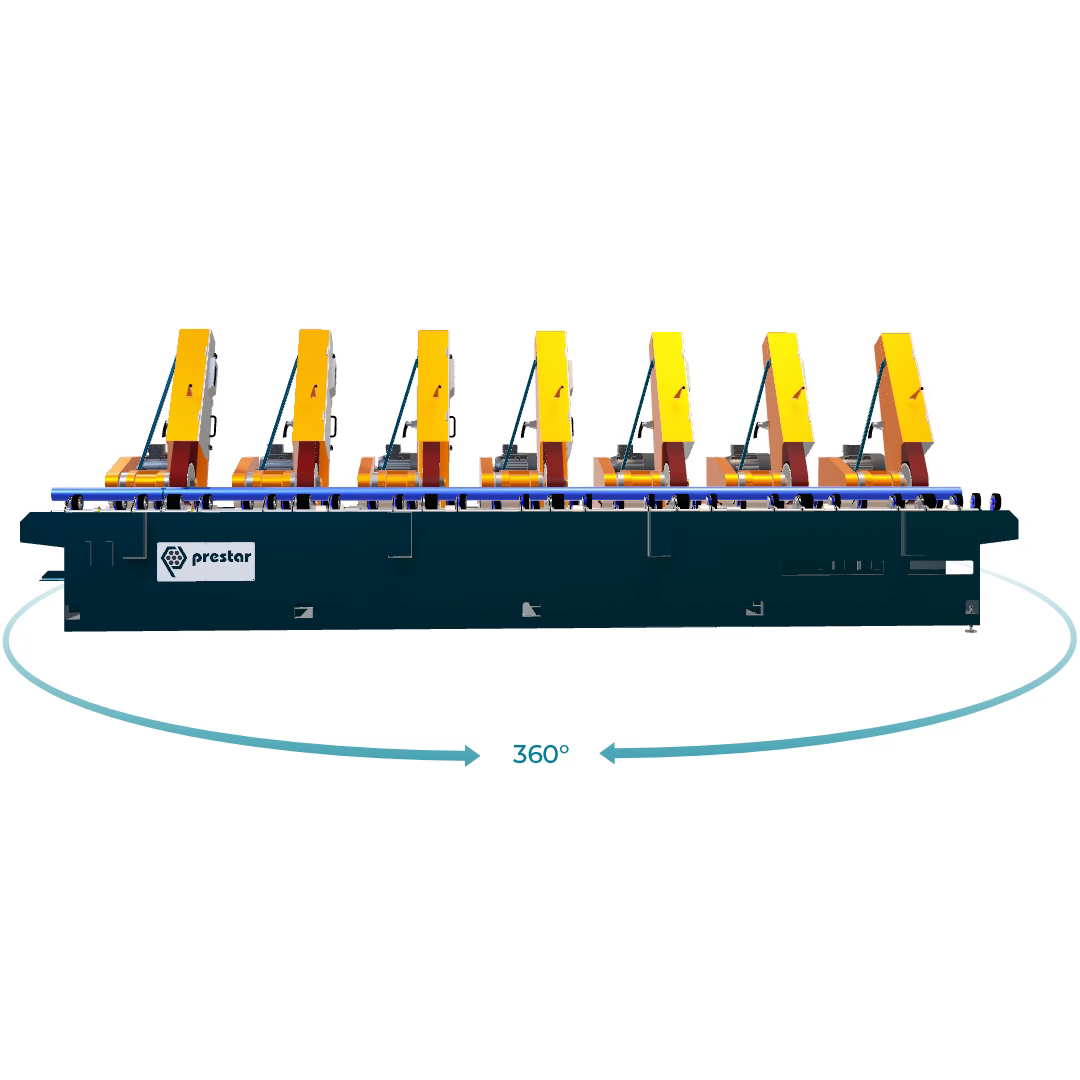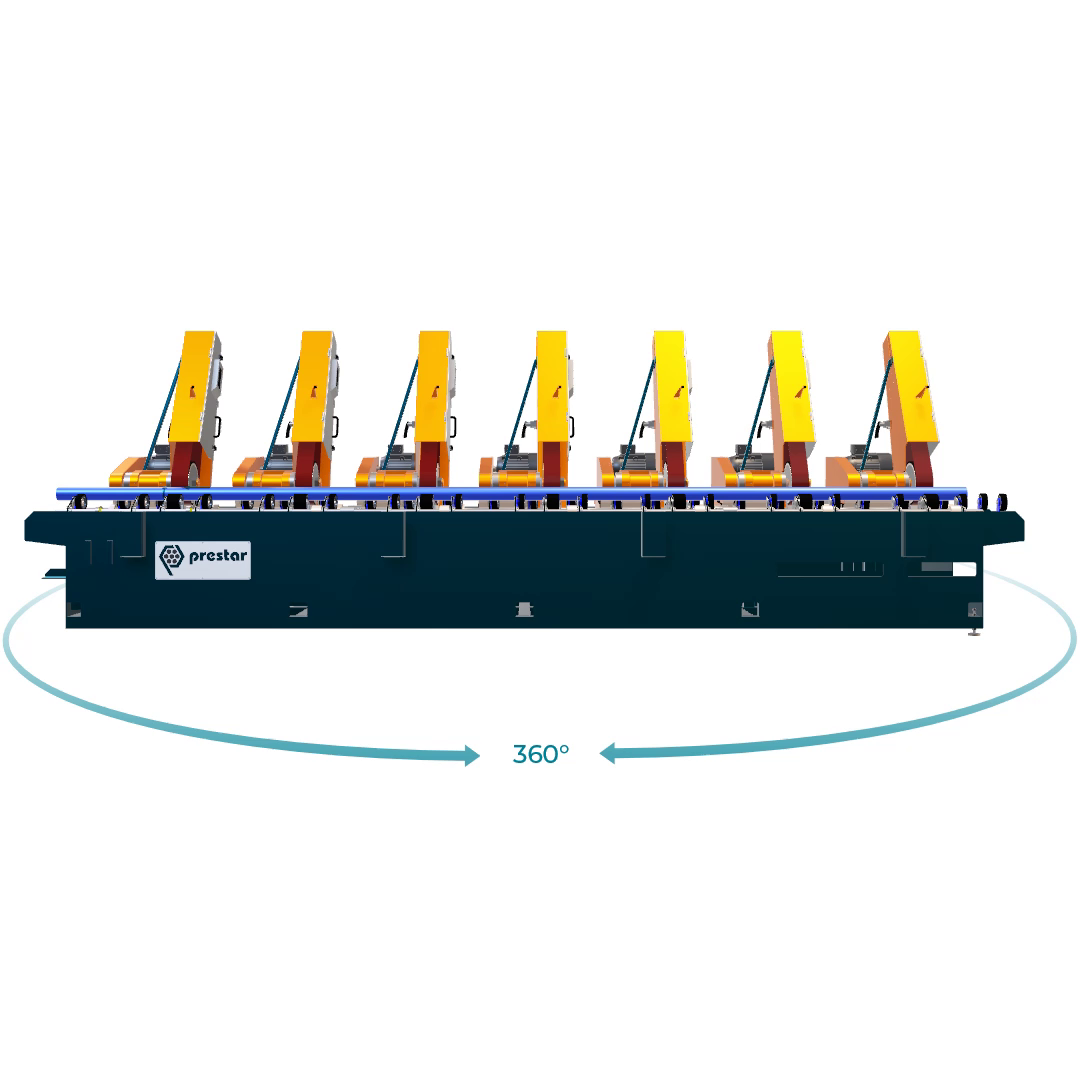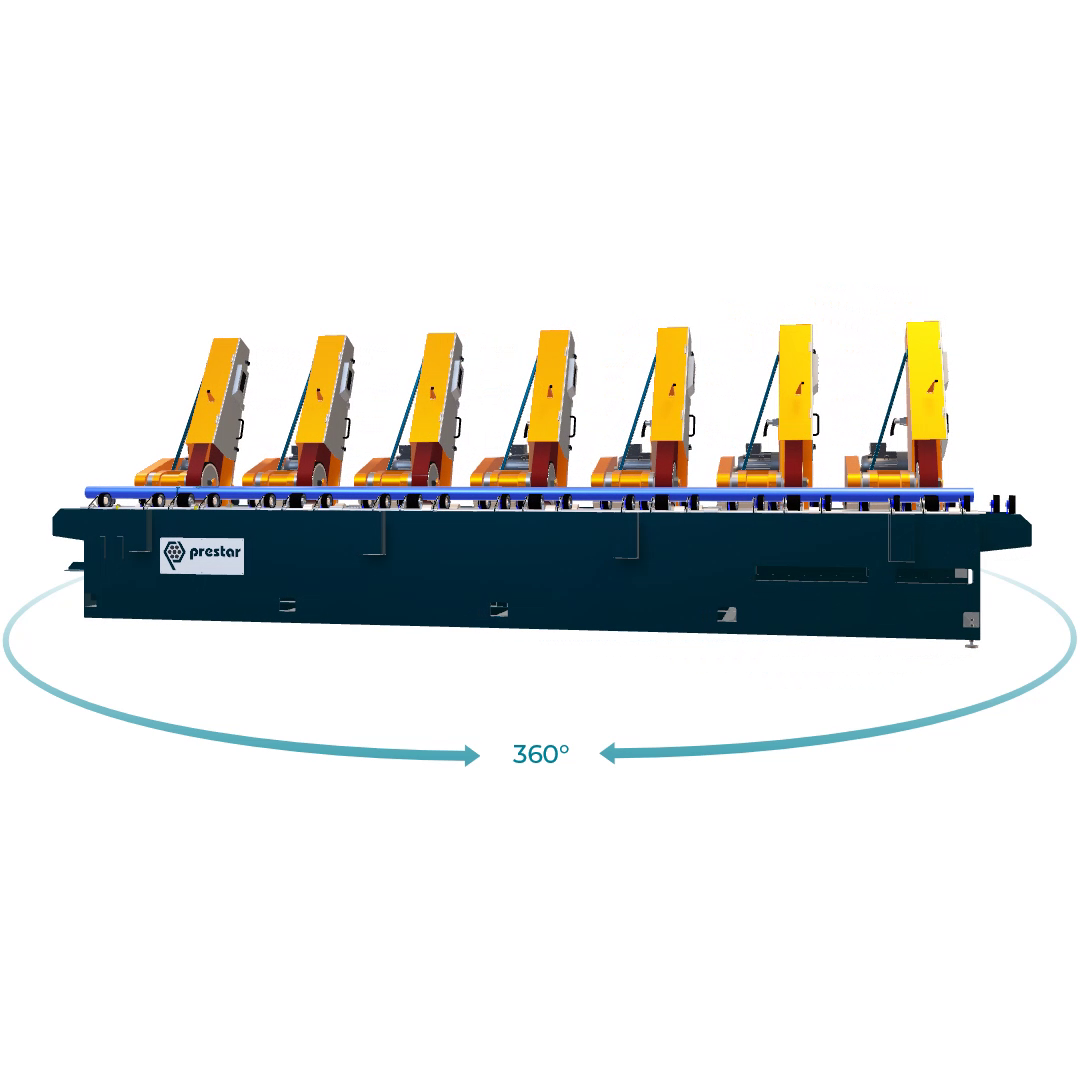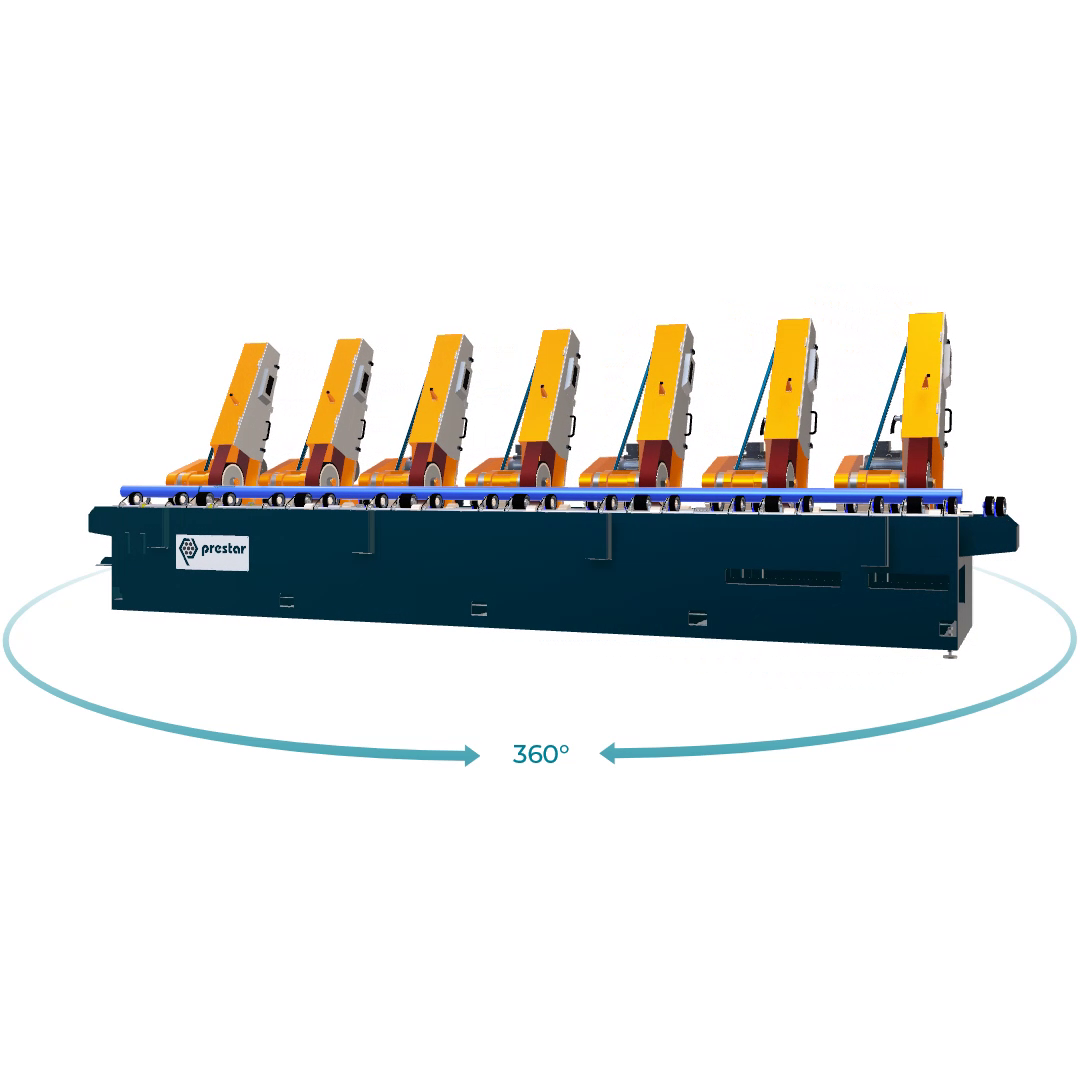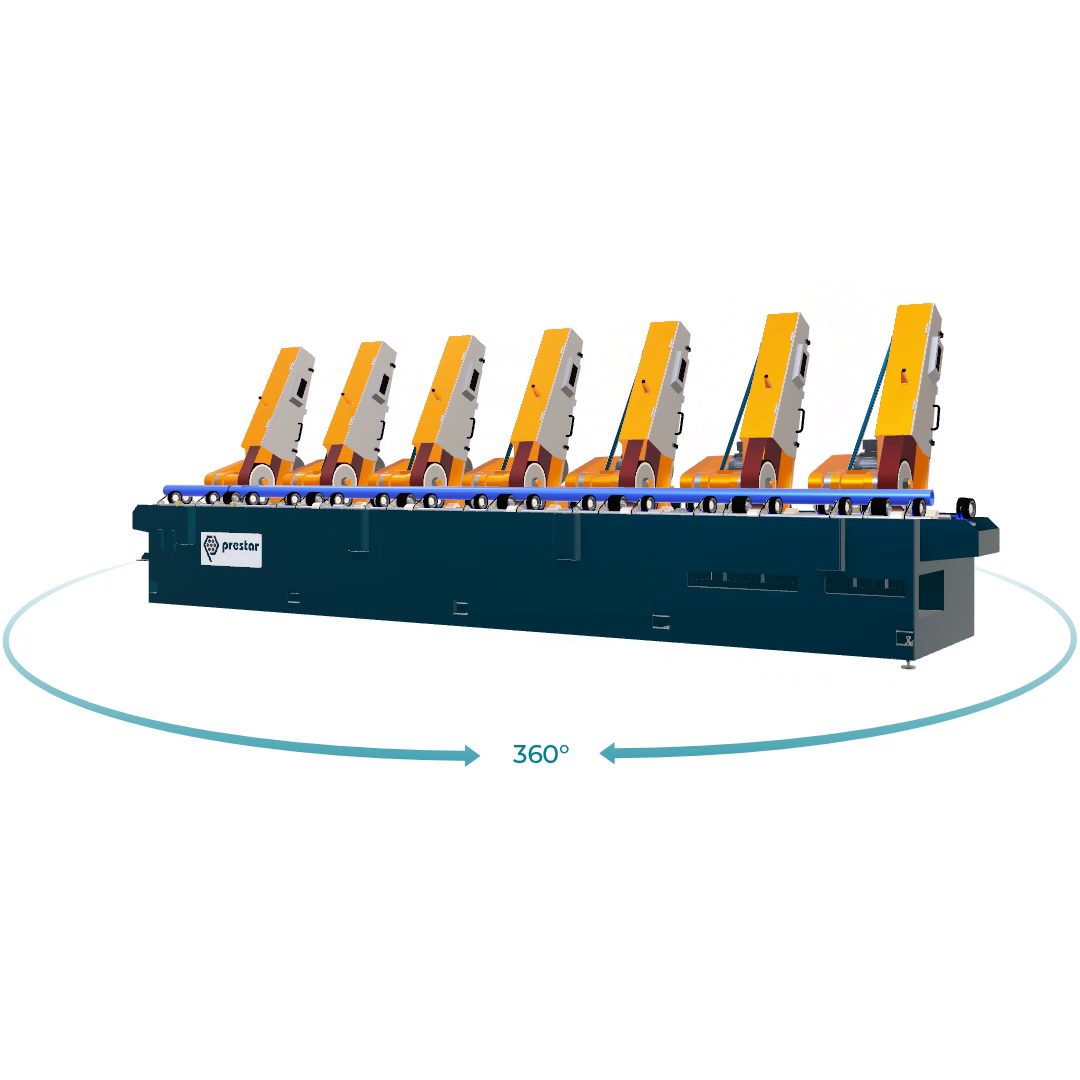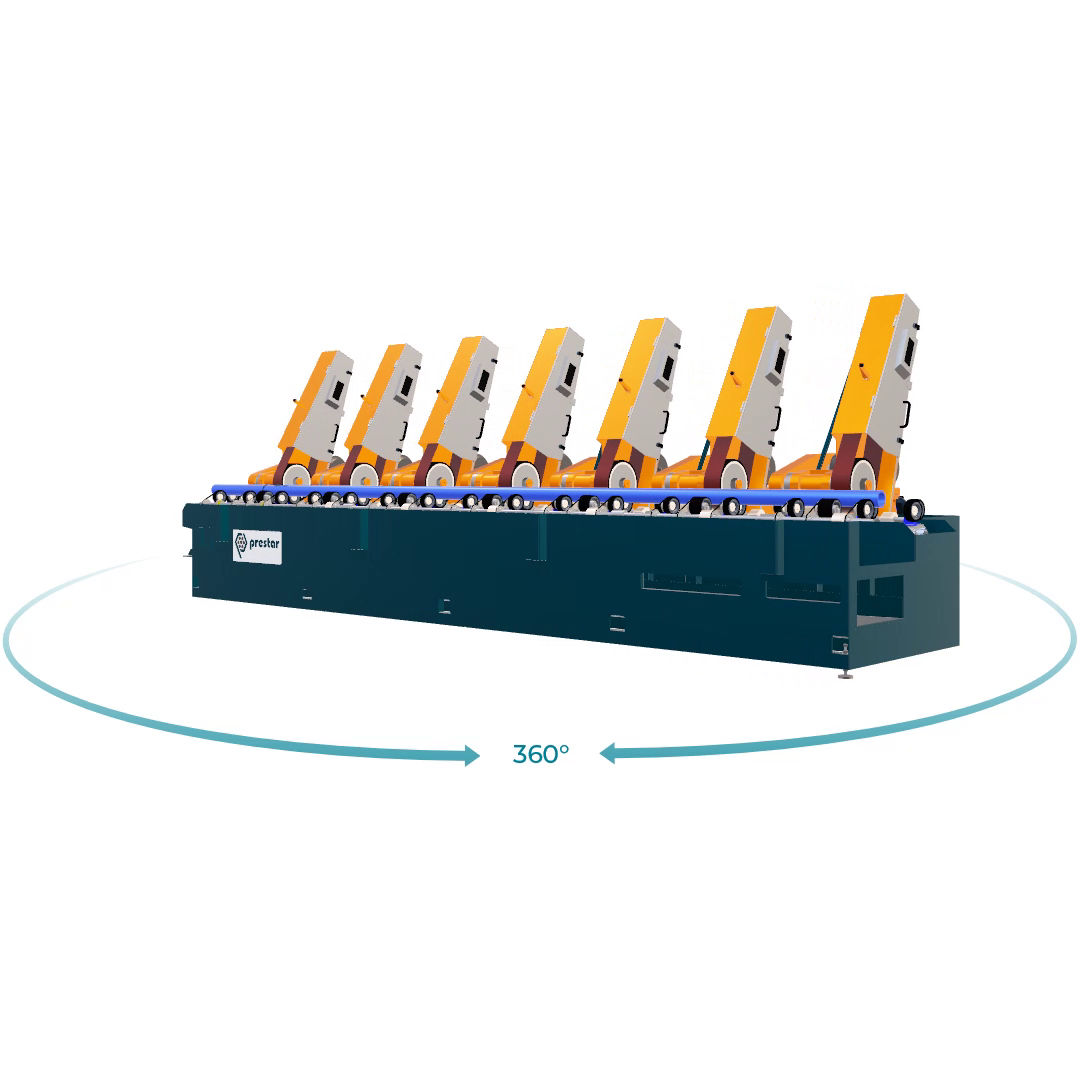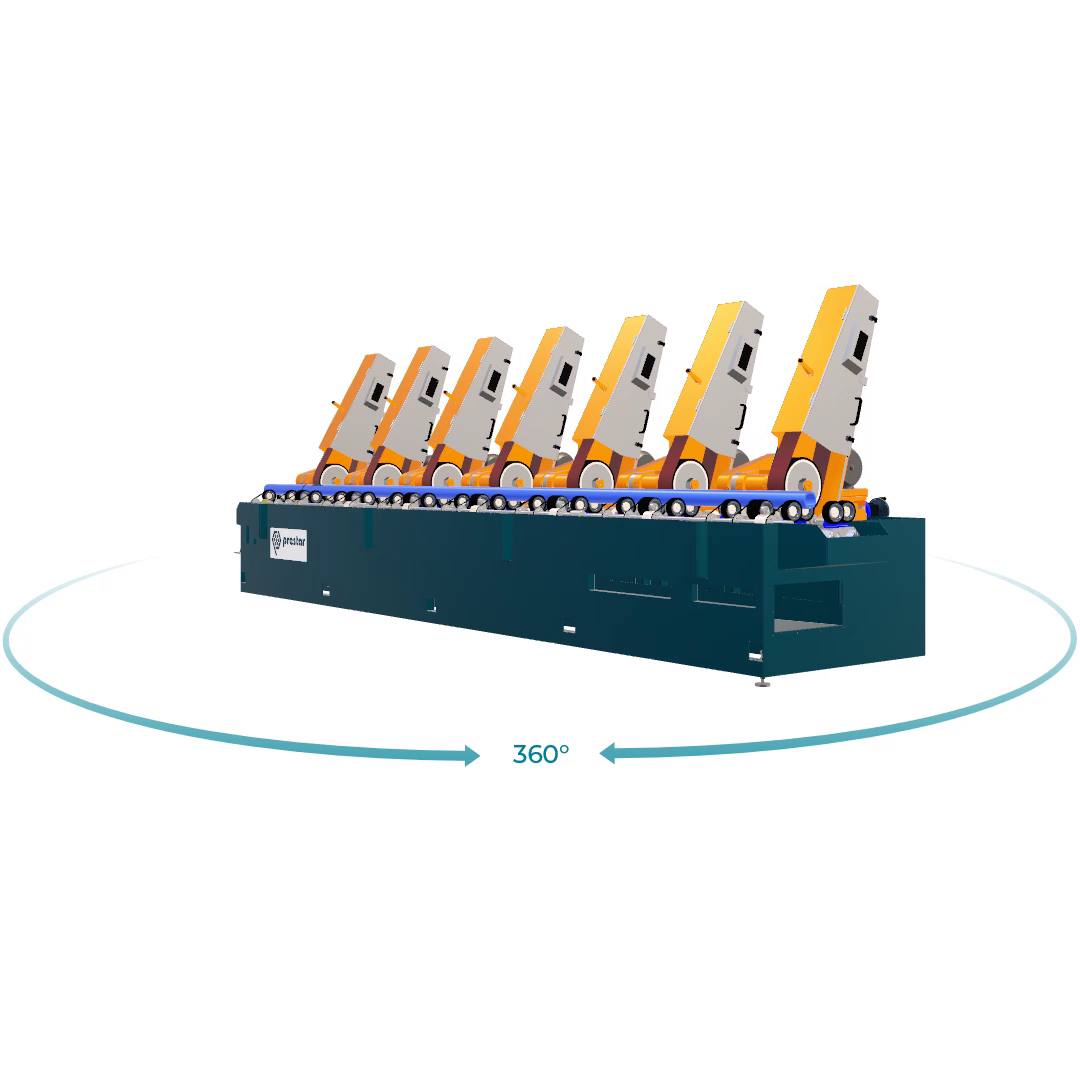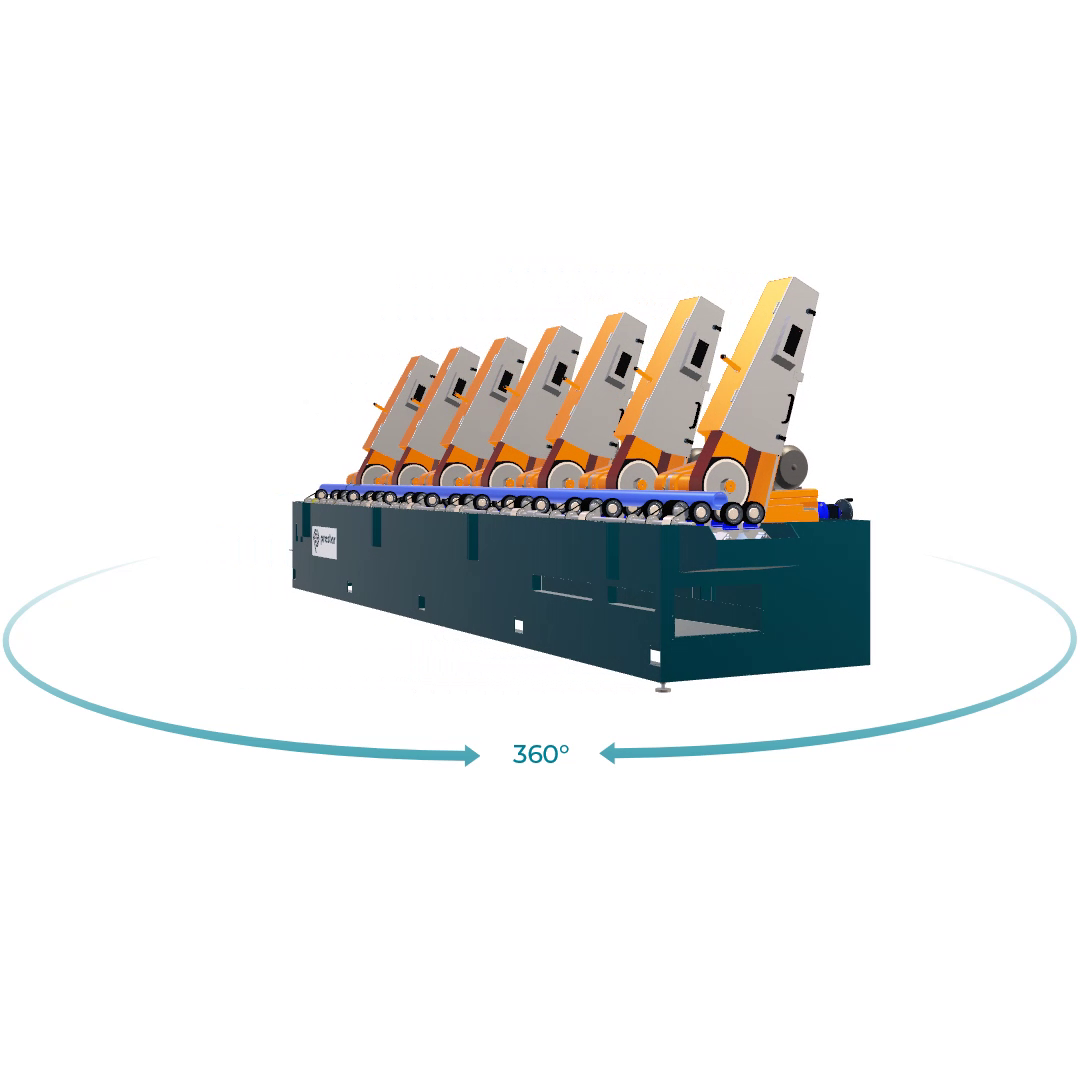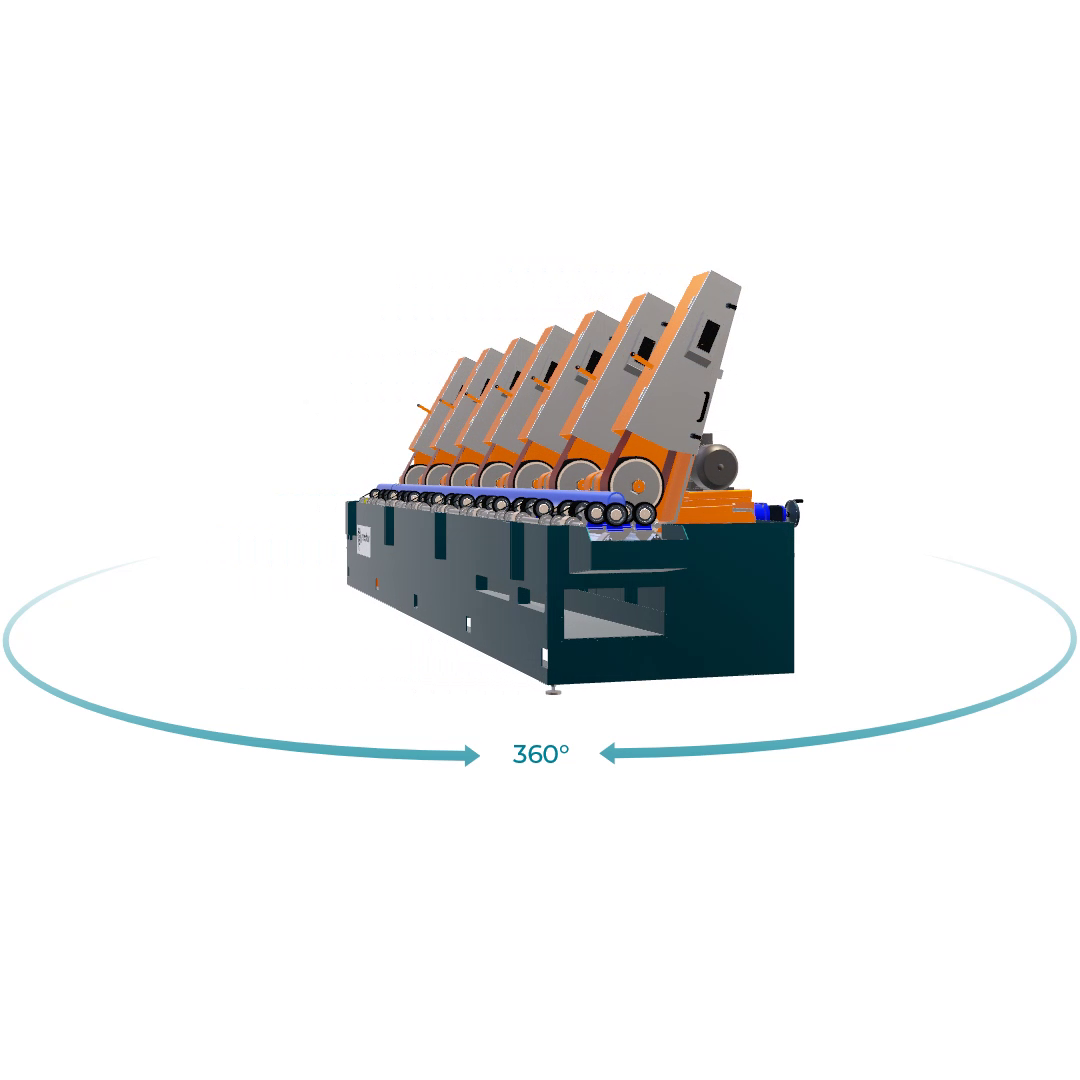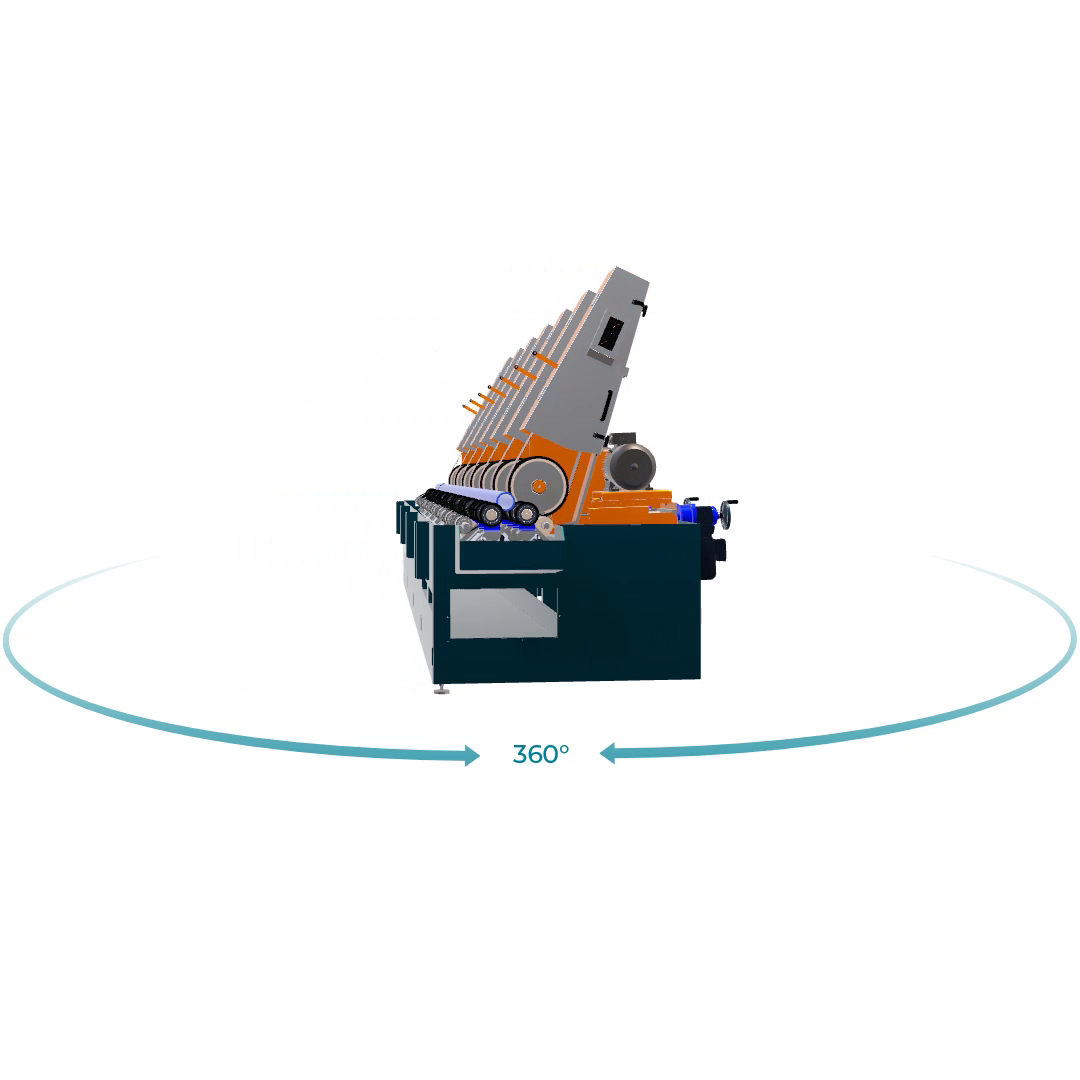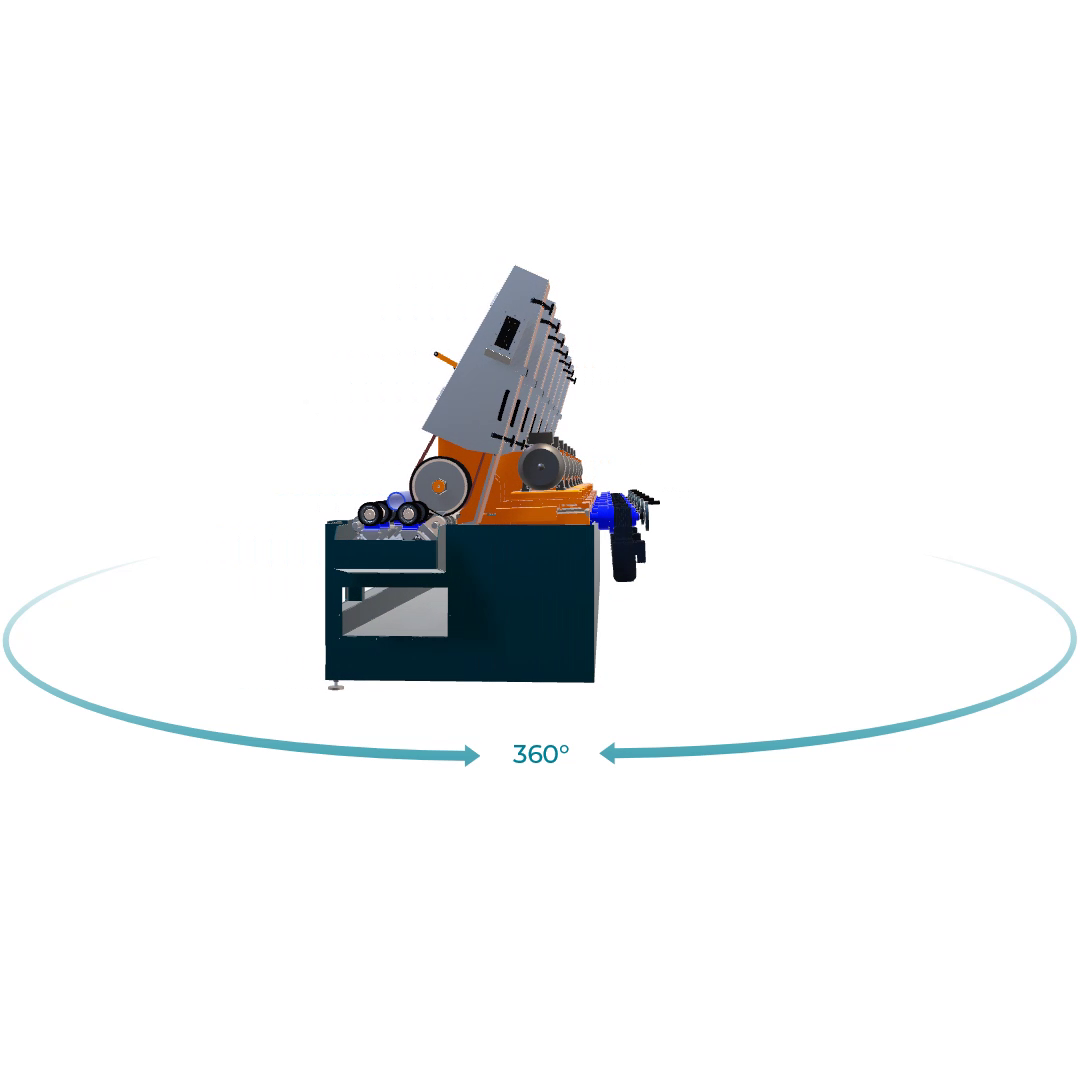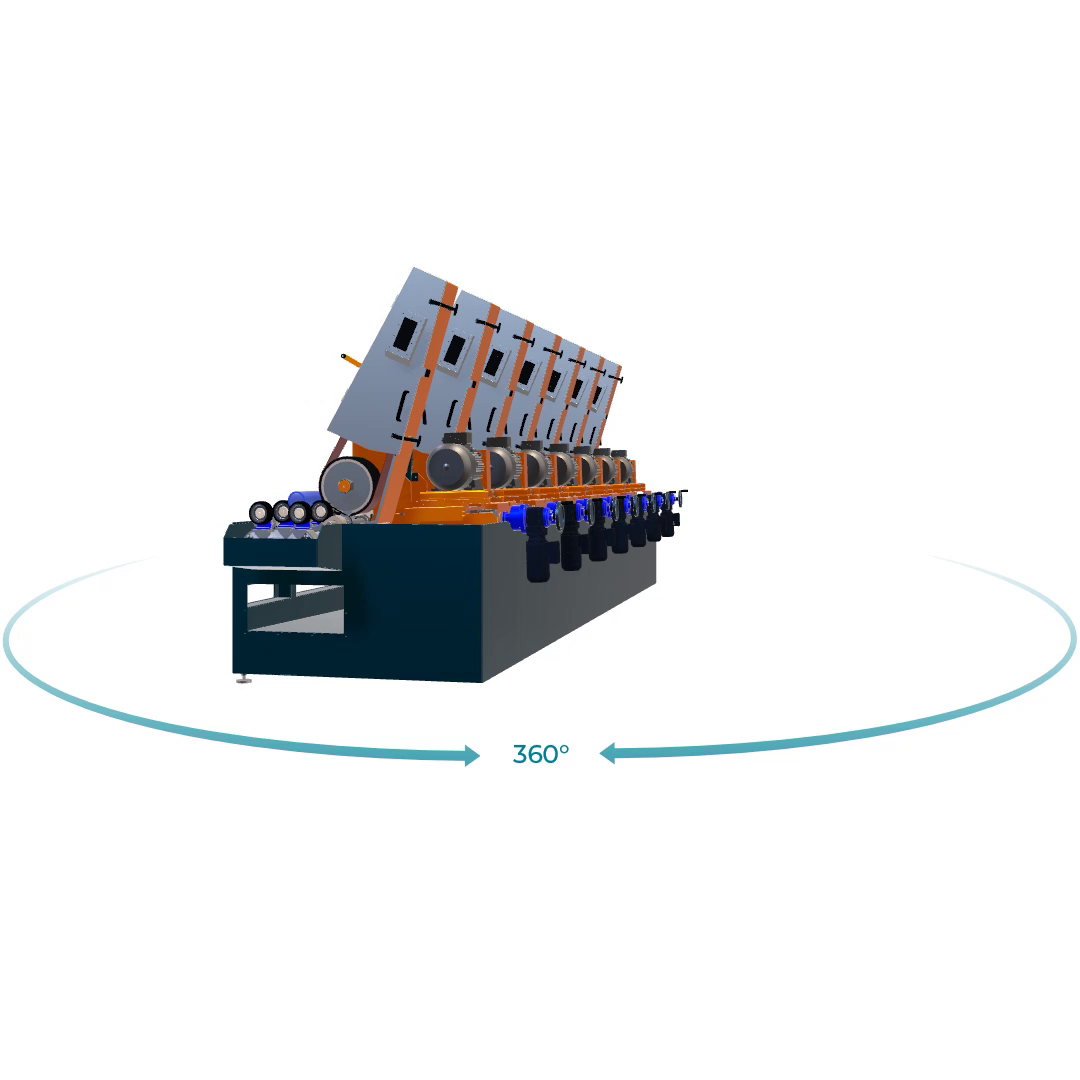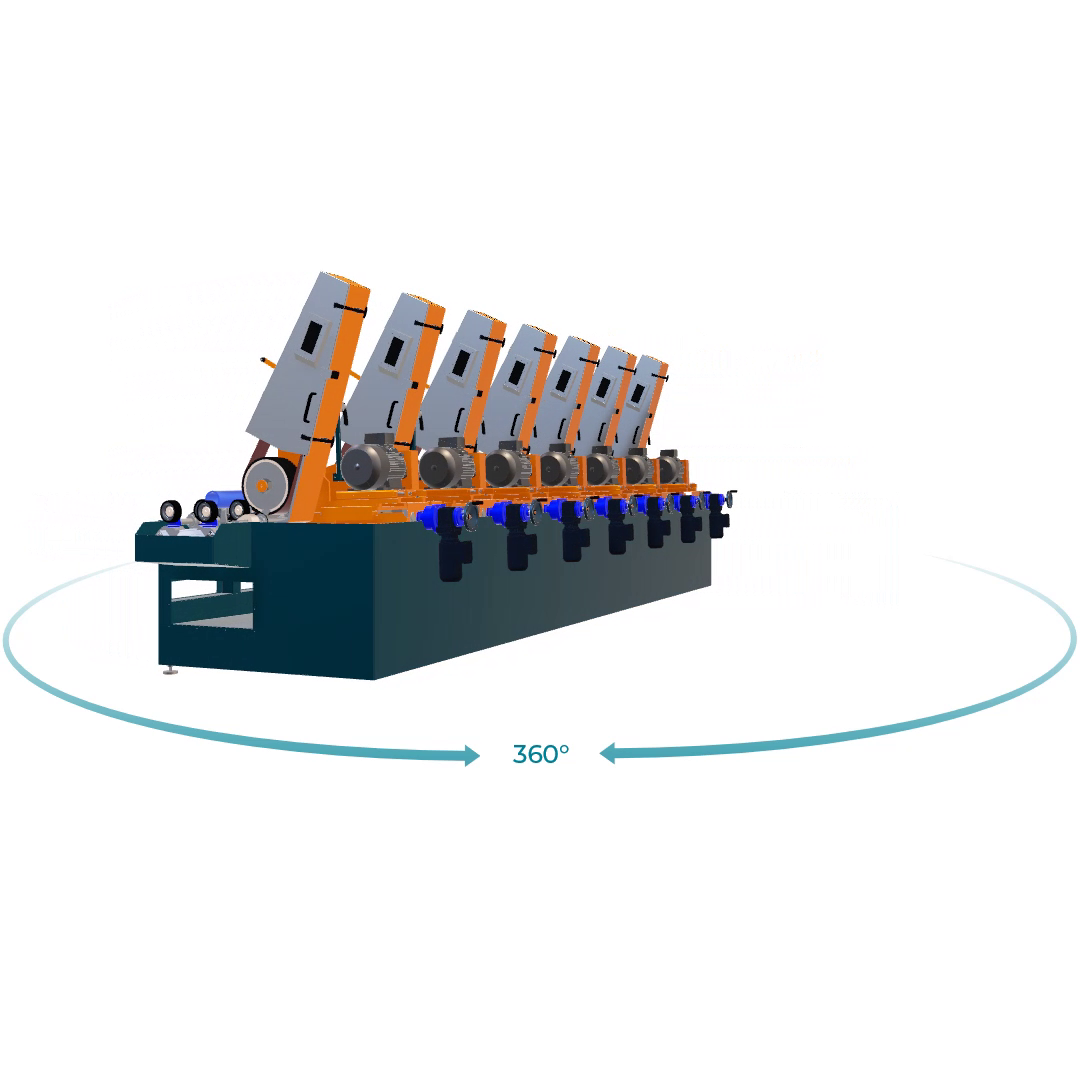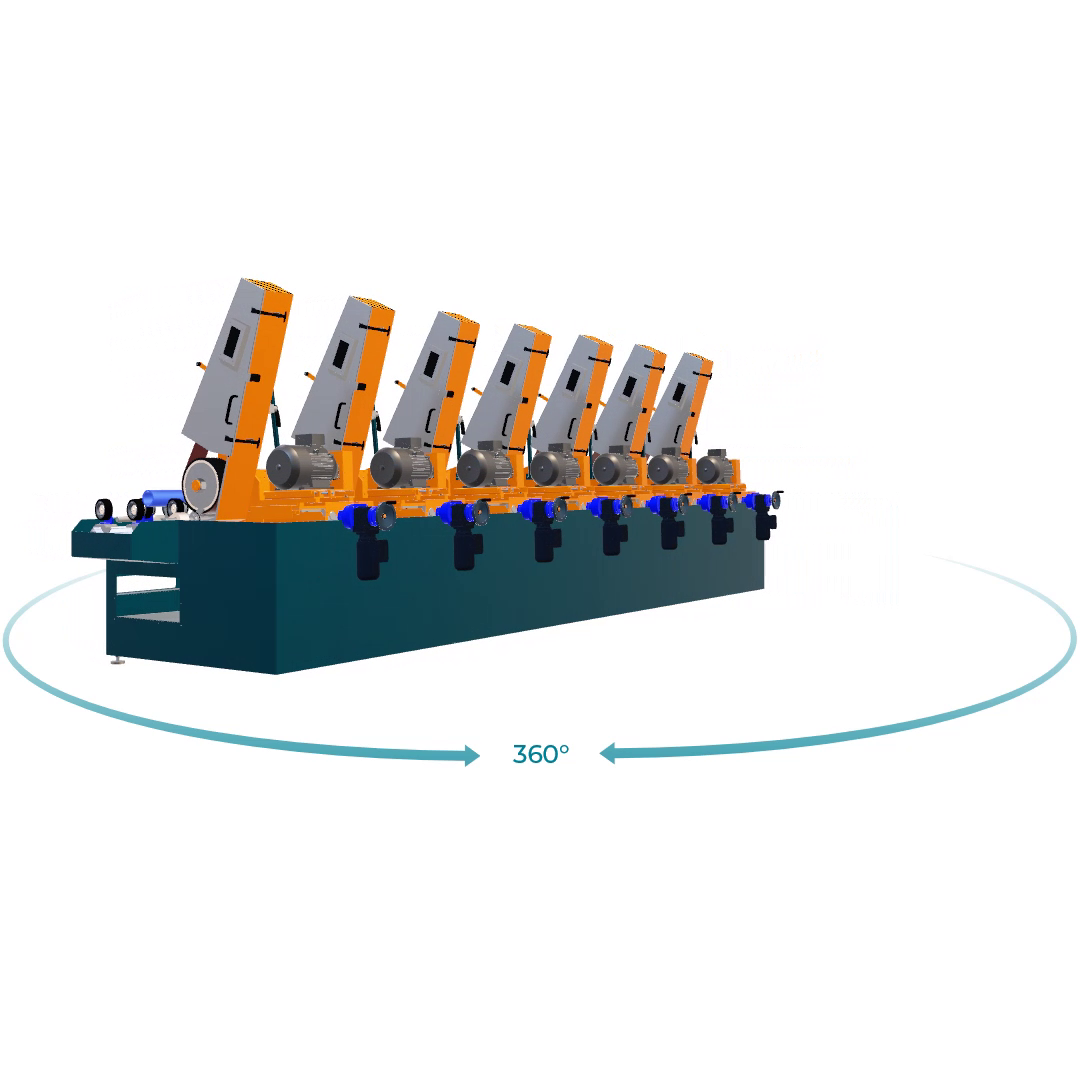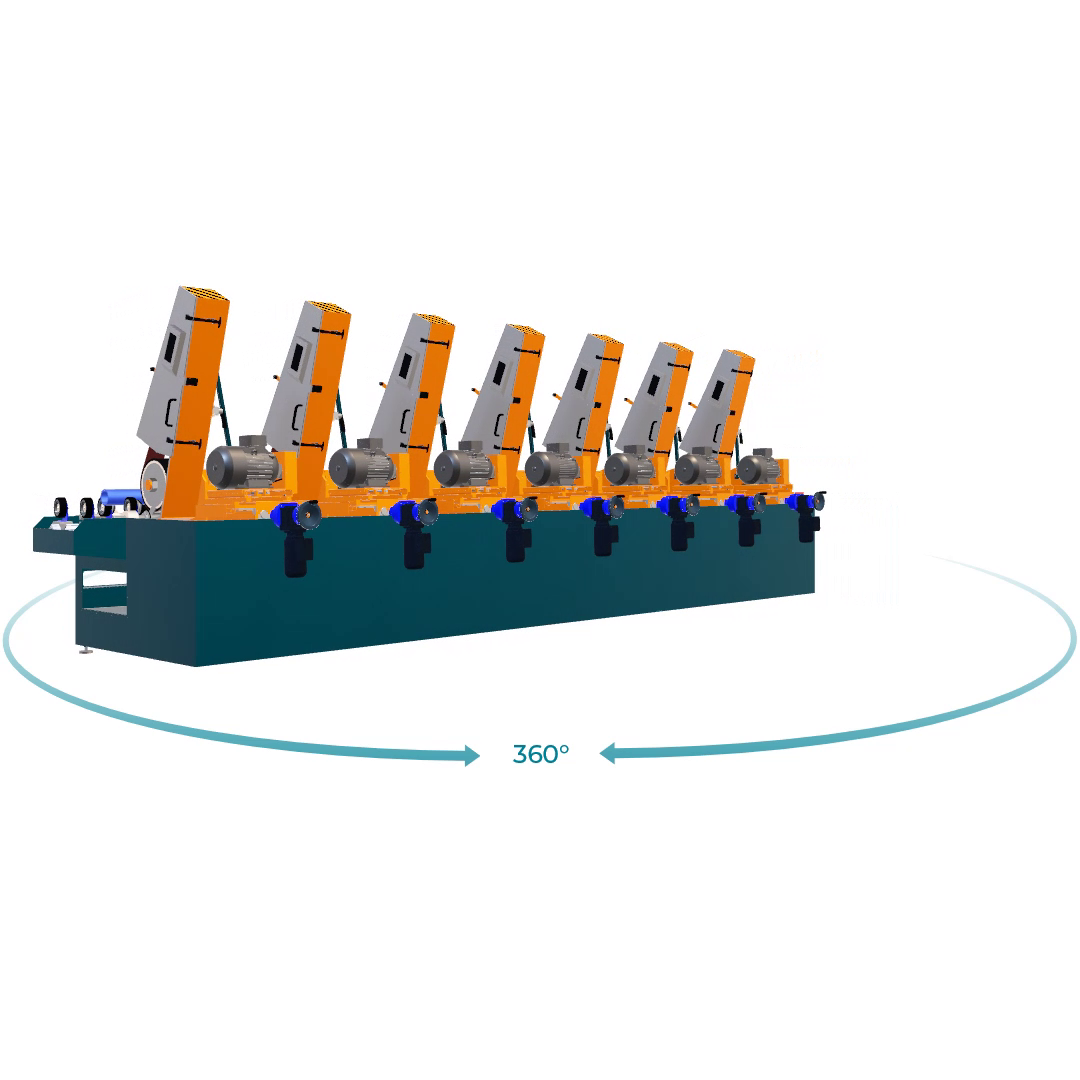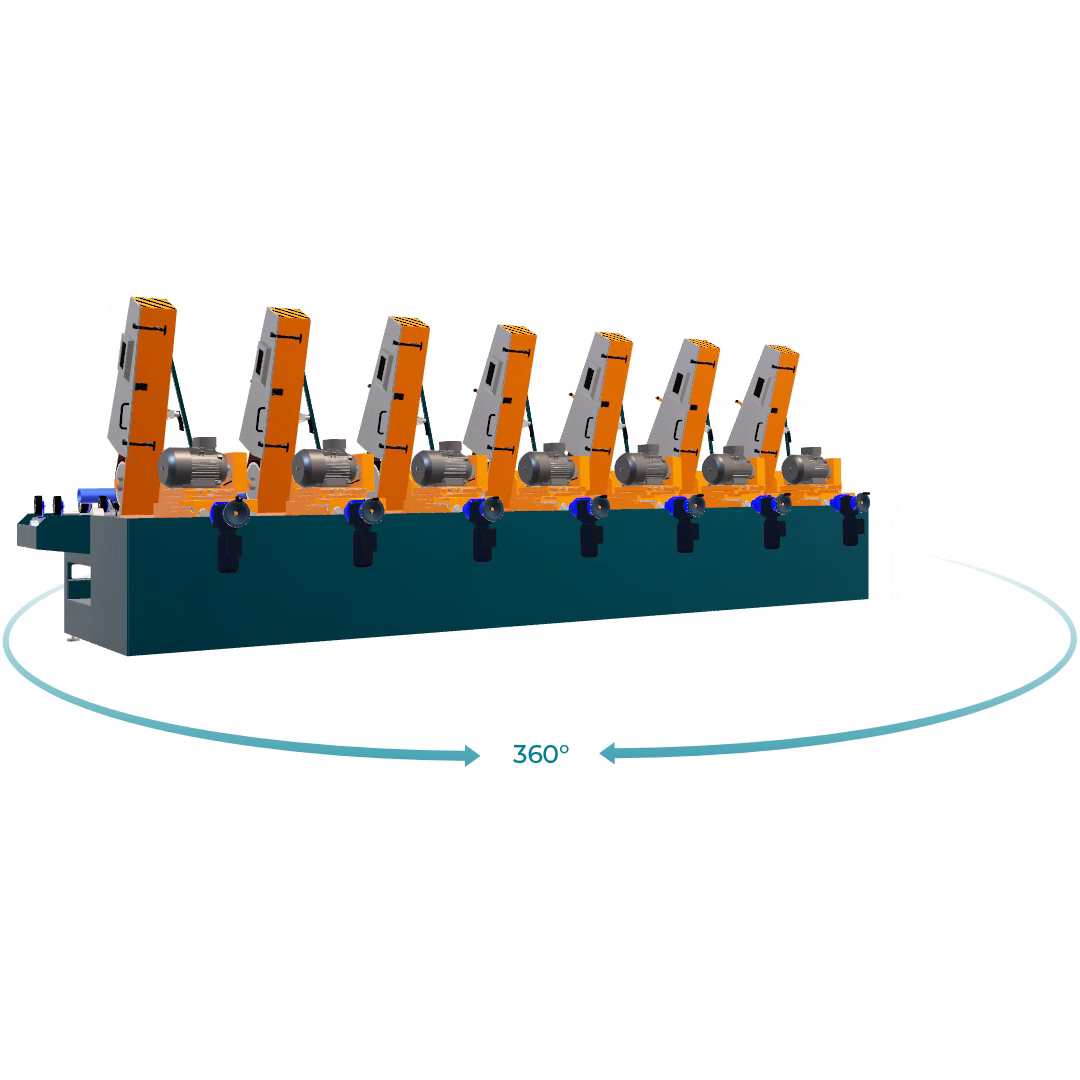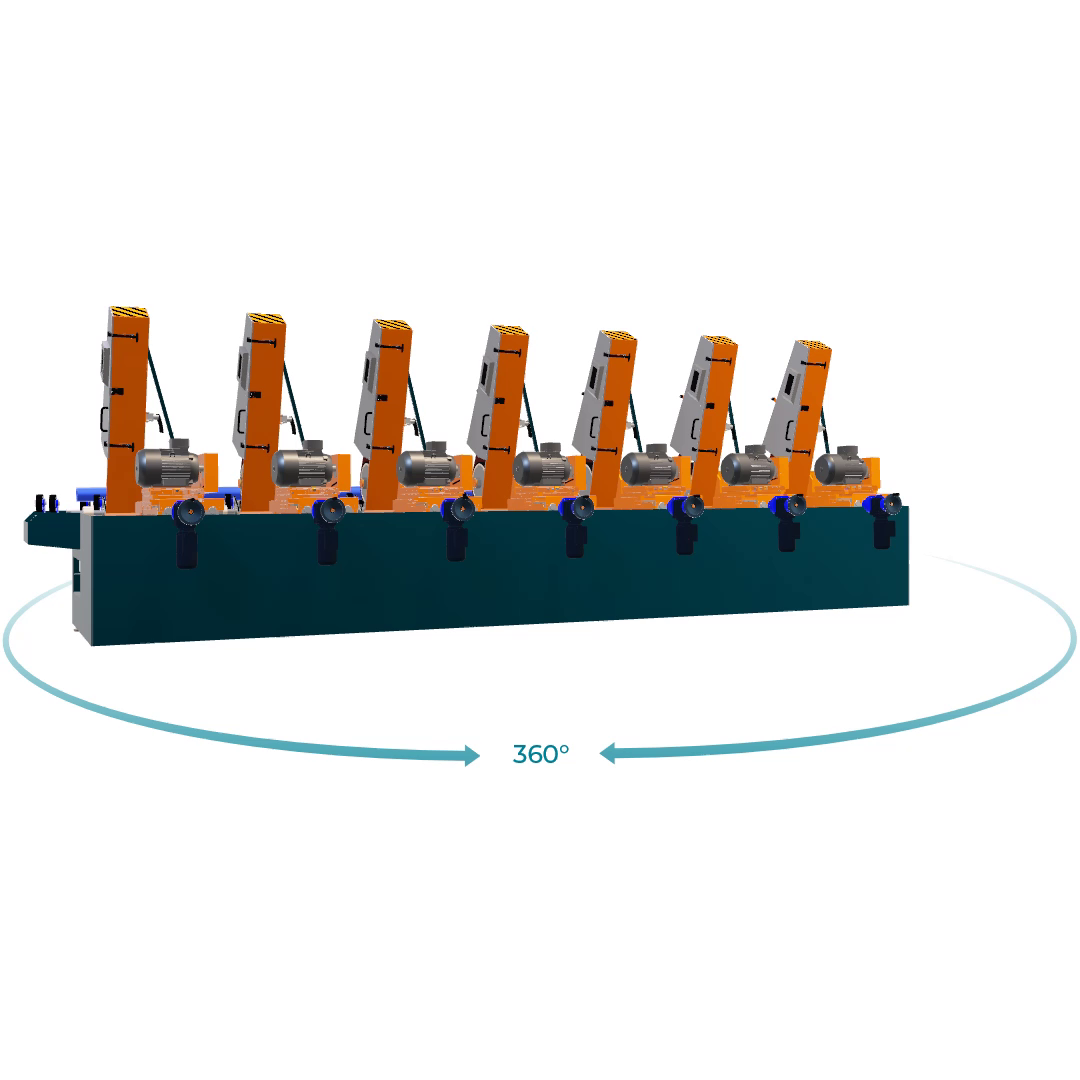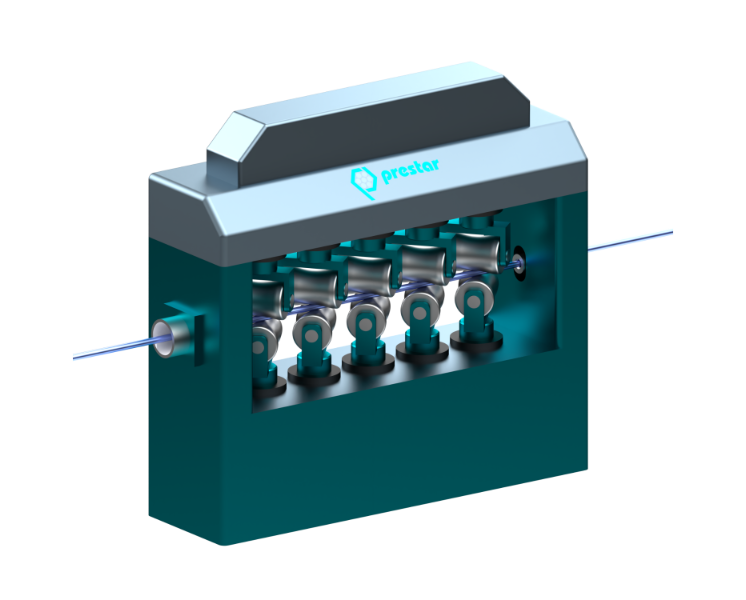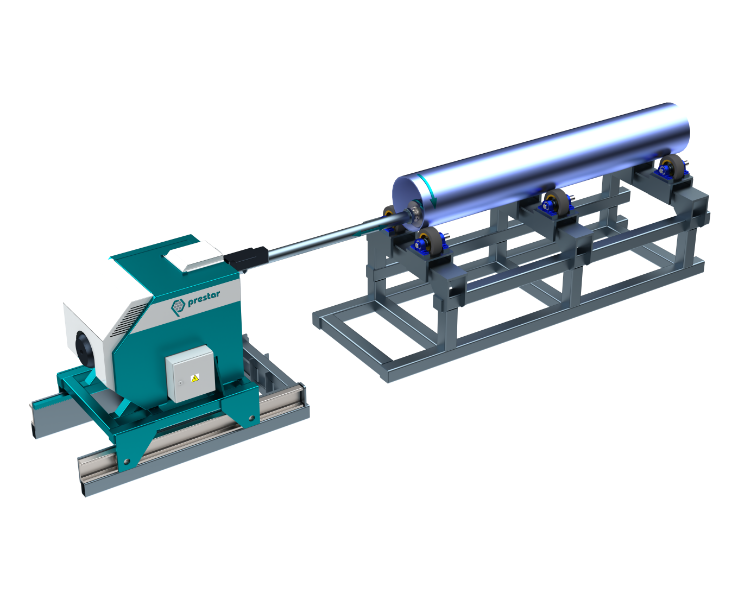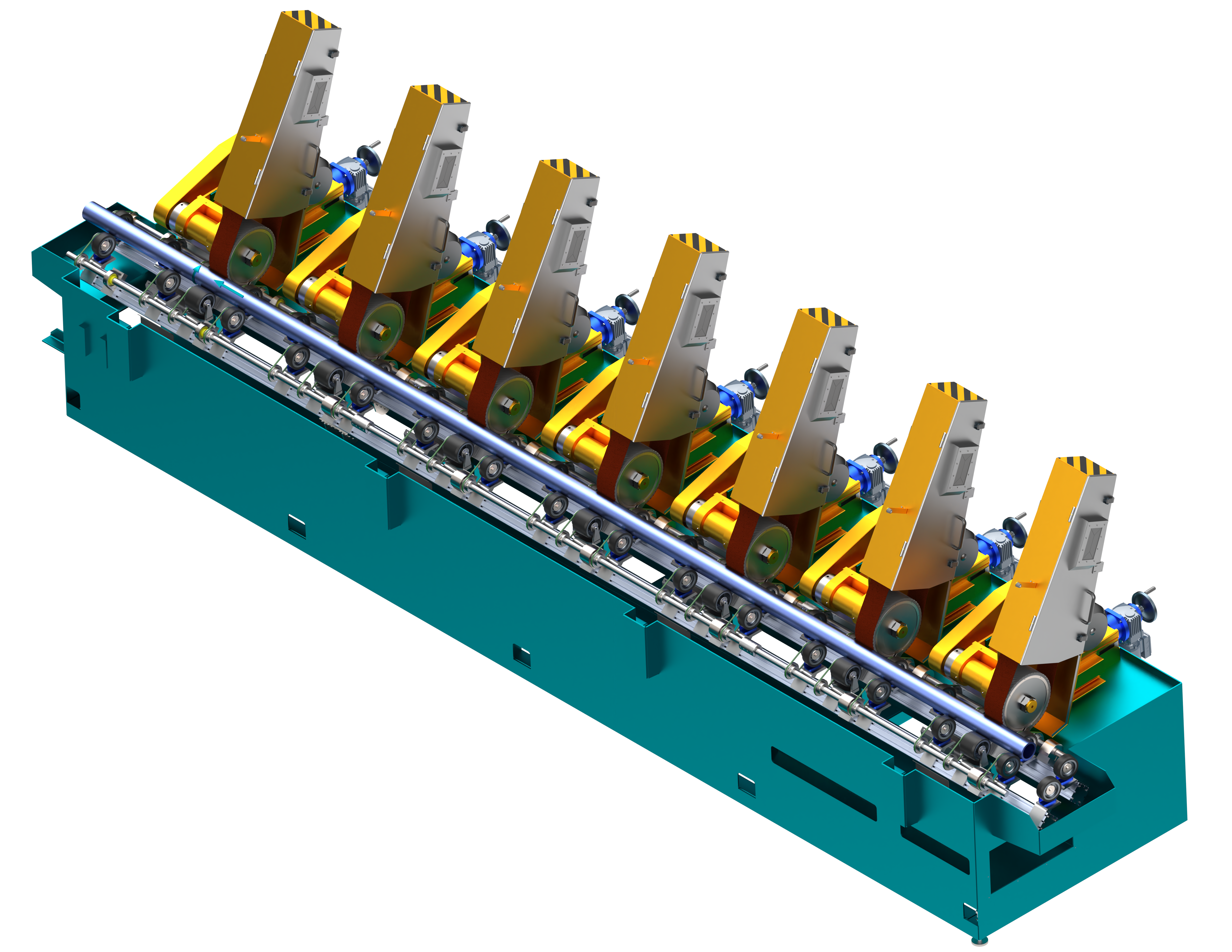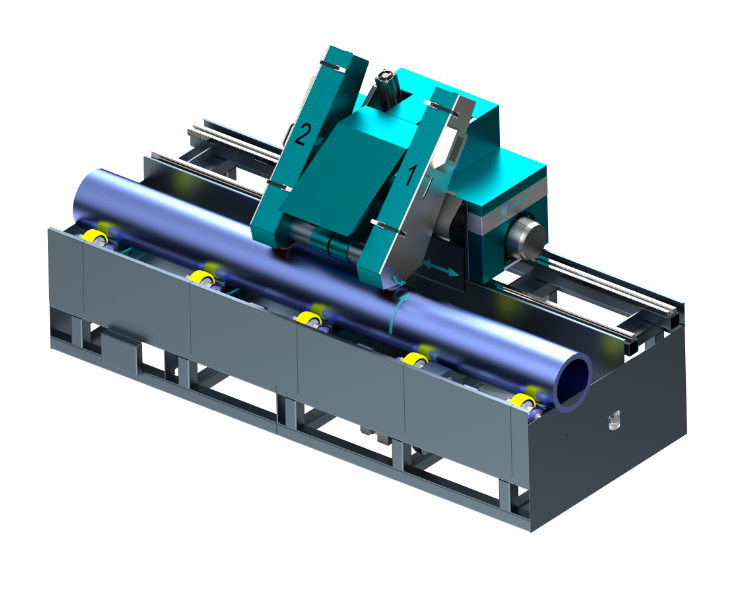 External stationary pipe grinder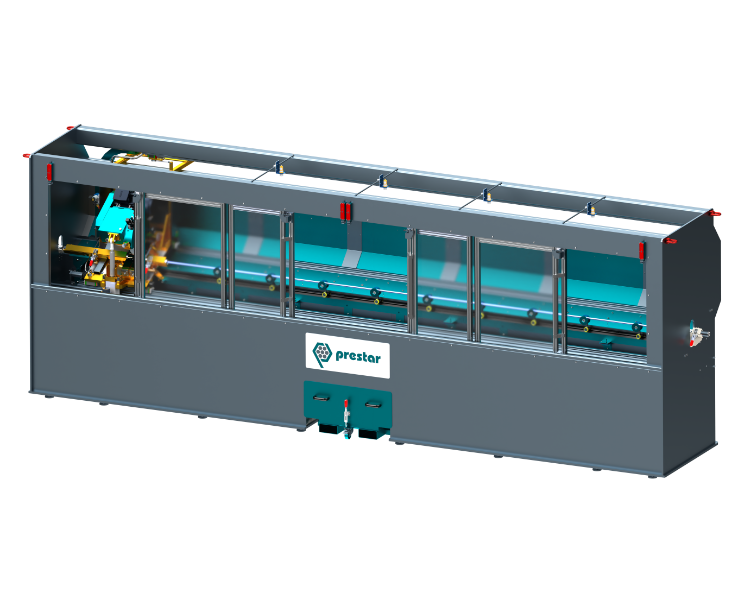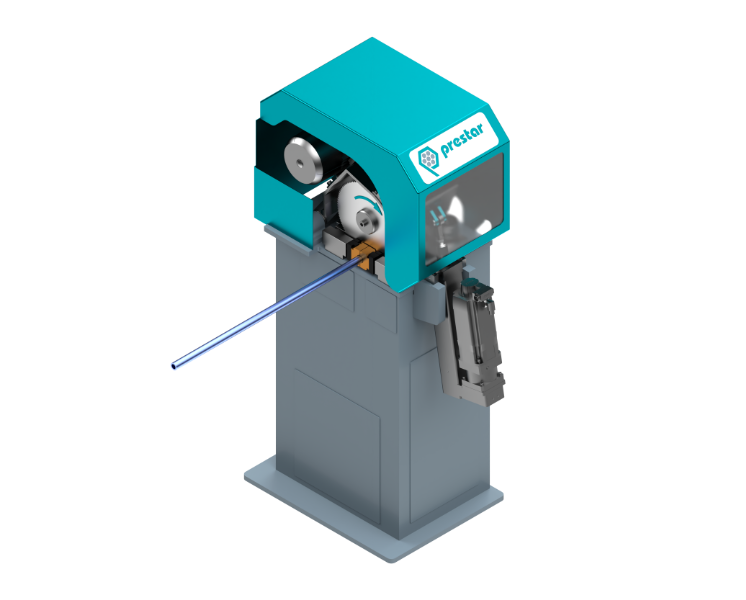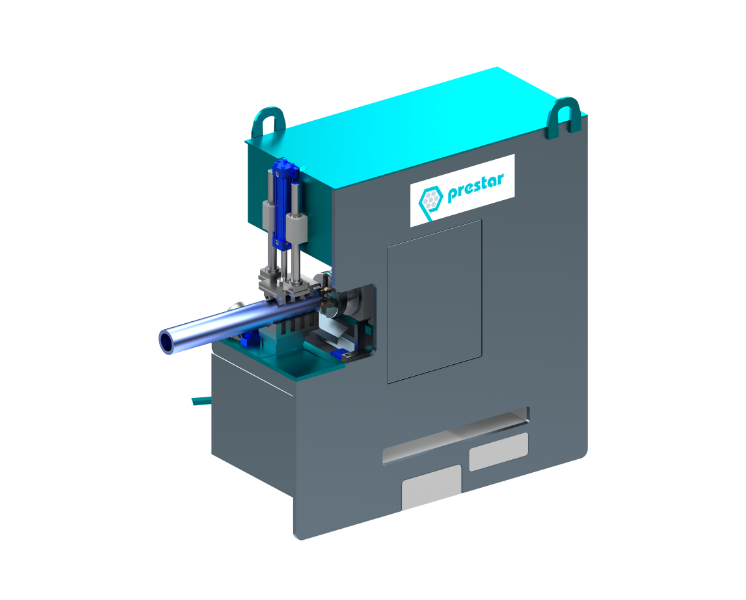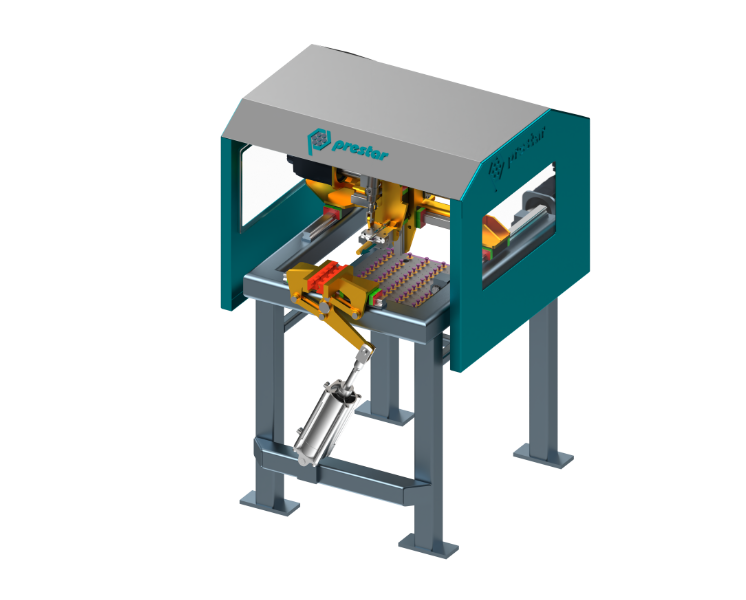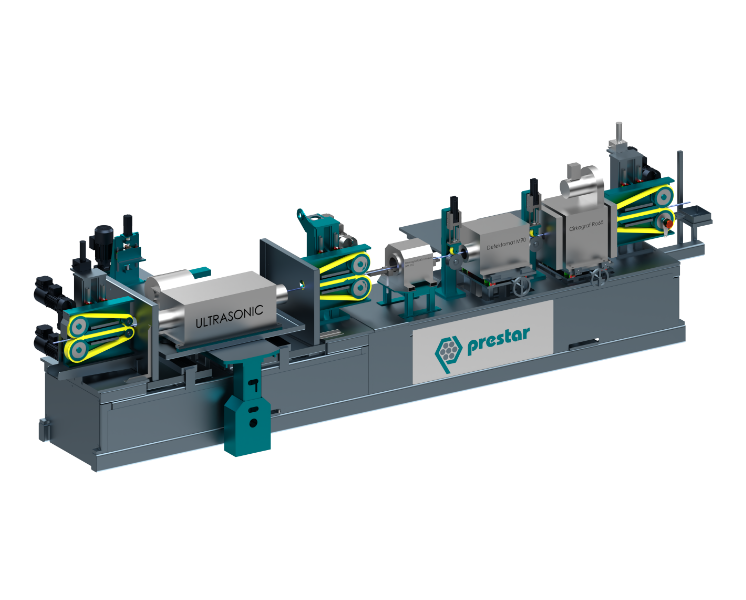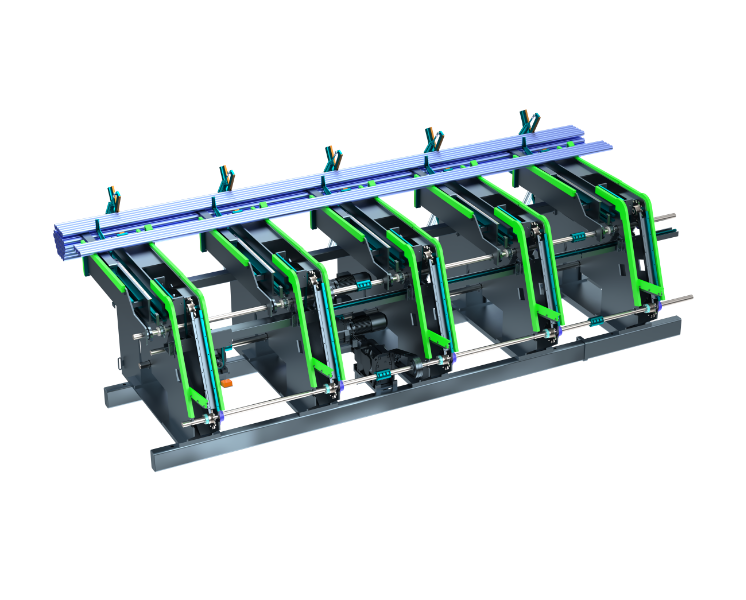 A new line for pipes or rods will demonstrably make production more efficient
90% of customers perceive Prestar's technology as highly advanced