Pro záruku těsnění trubek
Description of the device
Plugging/unplugging devices are self-contained units that are used to insert a plug into the pipe before it passes through the ultrasonic inspection device and then remove it. The device stands on a separate frame. When inserting or removing the plug, the pipe is clamped by the jaws of the vise, which are clamped by a pneumatic cylinder. The clamping force of the vice can be regulated by the pressure supplied to the pneumatic cylinder. The jaws are made of polyurethane to avoid any indentation on the pipe surface.
Technical parameters of the machine
| | |
| --- | --- |
| Pipe diameter | 10 – 30 mm |
| Pipe lengh | 6000 – 22200 mm |
| Pipe wall thickness | 0,5 – 5 mm |
| Voltage system | 230/380 V ±10% , 50 Hz |
| Pressurized air | min. 5,5 bar |
| Ambient temperature | +1 to +35 °C |
| Working mode | Automatic manual |
| | |
The plugs, 60 in number, are stored in a double-sided binder. The binder has specific grooves milled into the sides for insertion into the unit frame and is also equipped with several sensors for checking the range of plugs. Specific plug dimensions are prescribed for the specified pipe dimensions.
The plugging mechanism is composed of a gantry which moves in the longitudinal direction, i.e. parallel to the axis of the pipe. The movement of the gantry is ensured by a servomotor with a motion screw and a linear guide. On the gantry is mounted on a linear line a gripper that moves in the transverse direction. This movement is again provided by a servomotor with a motion screw. The clamping jaws of the gripper also move vertically by means of a pneumatic cylinder. Using another pneumatic cylinder, the jaws are tilted 90° into the axis of the pipe to perform the plugging/unplugging operation.
Other equipment of the machine
Enhanced visualization with emphasis on intuitive and detailed display of operating states
Extended service with the ability to display manuals, service manuals and other documents on the HMI
Collection of agreed production parameters with automatic saving, display and data export.
Reversible binders for different plug sizes
Plugs of different sizes according to user requirements
Pipe flow monitoring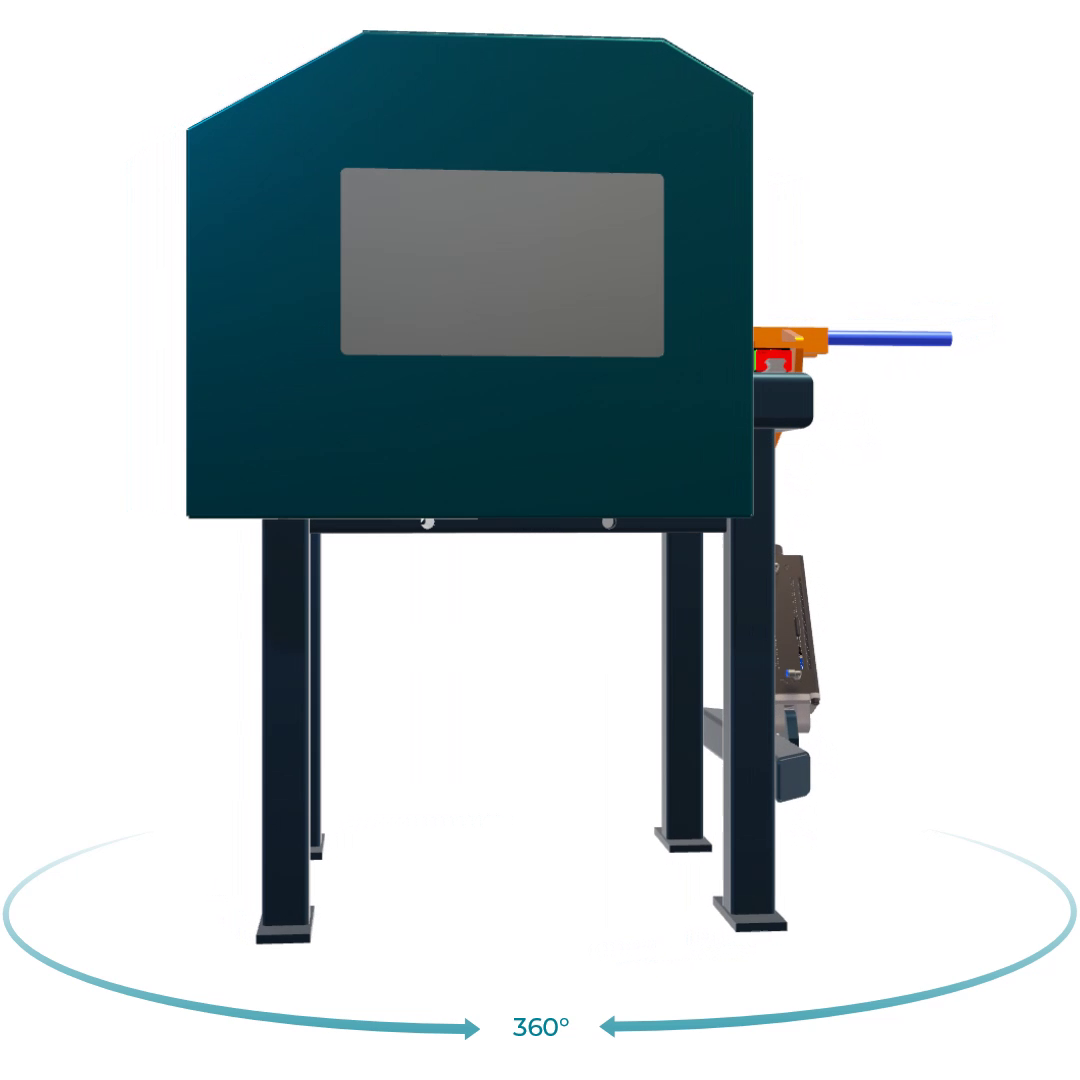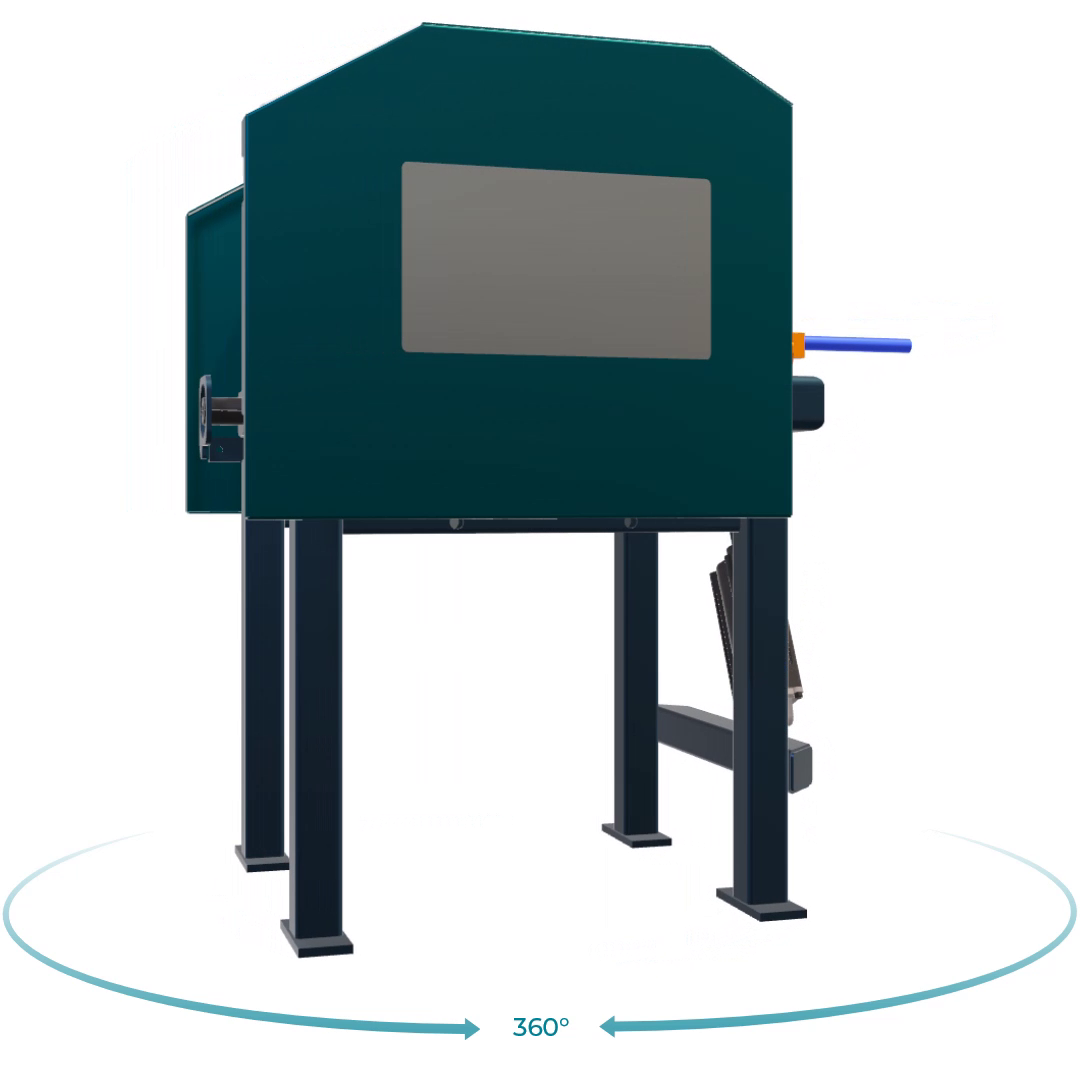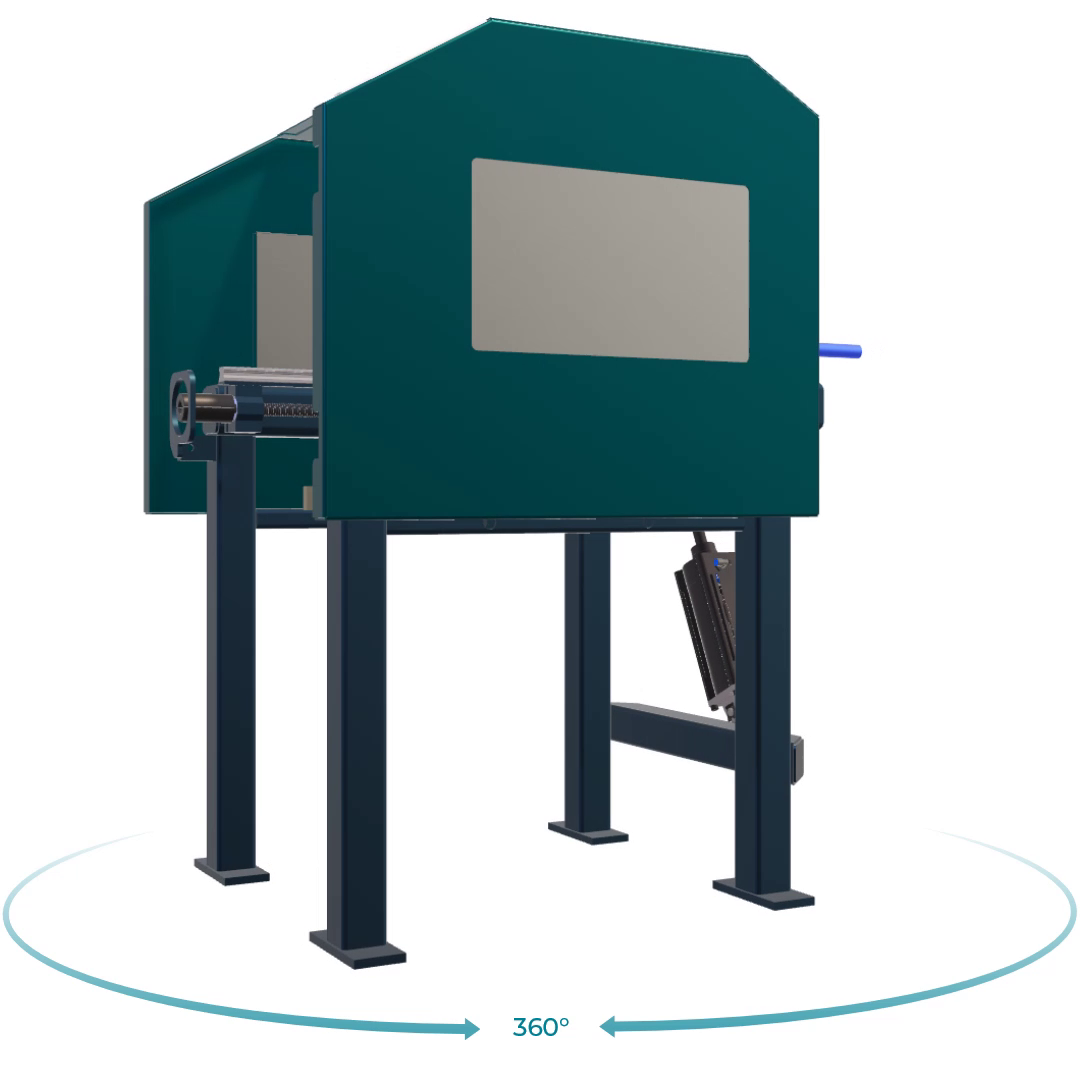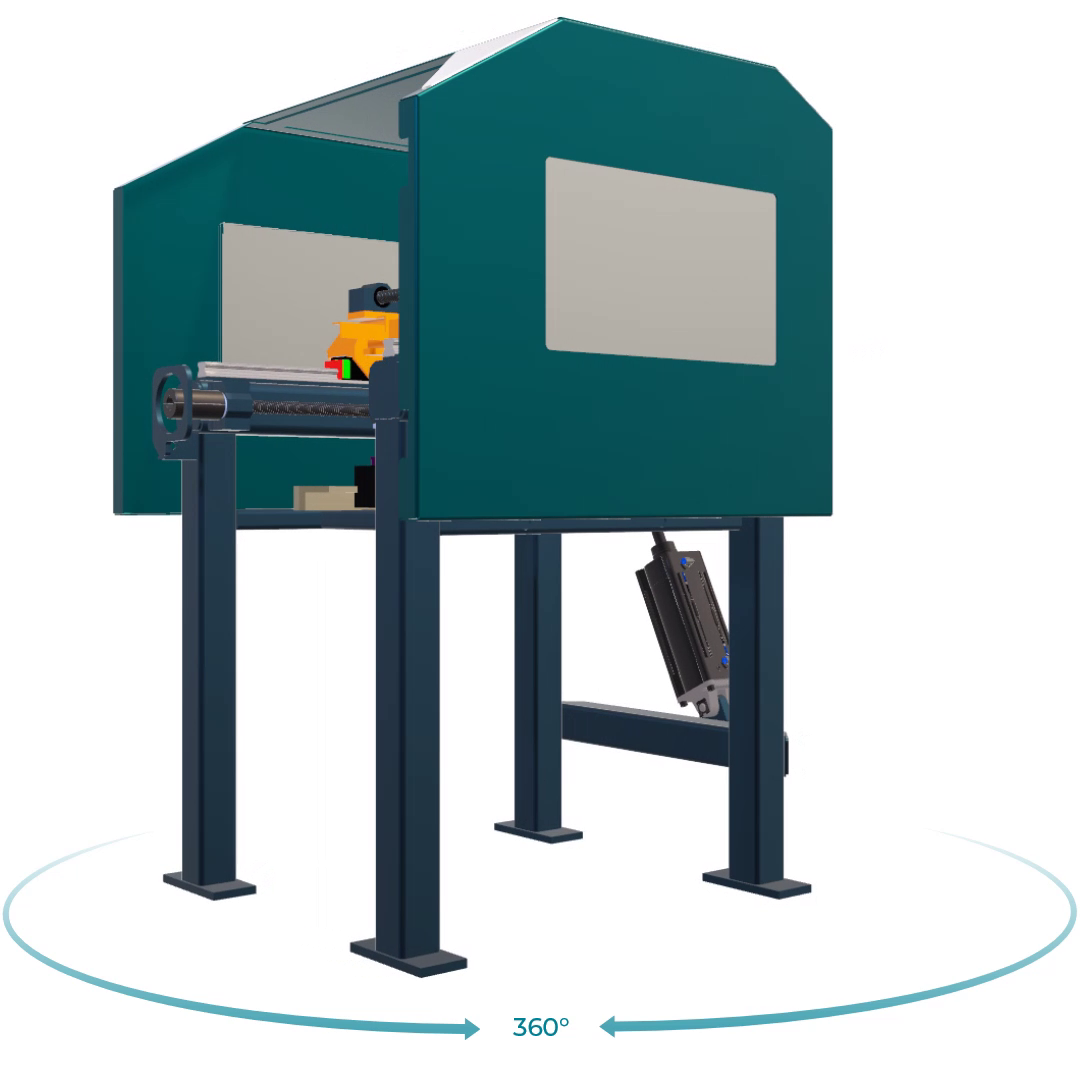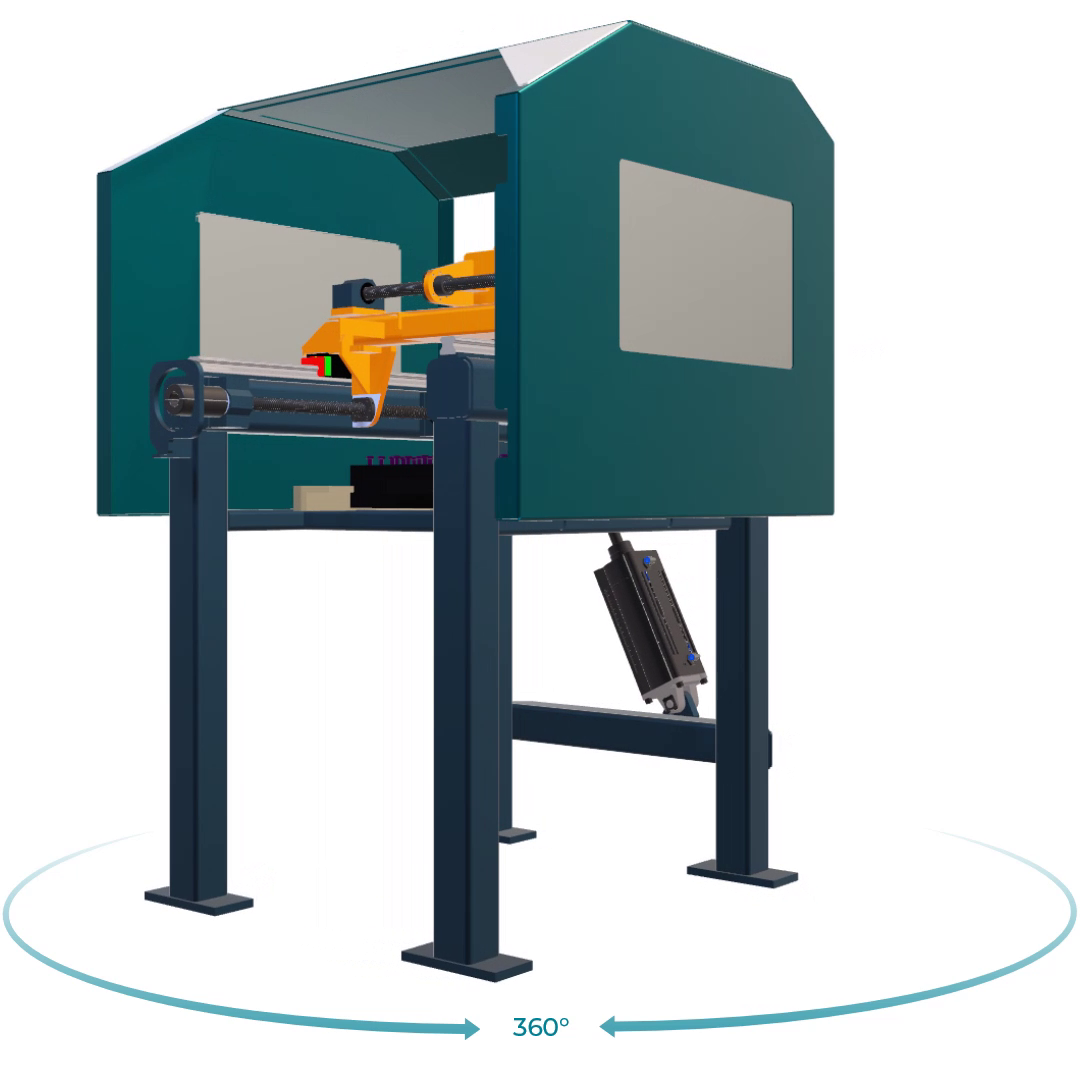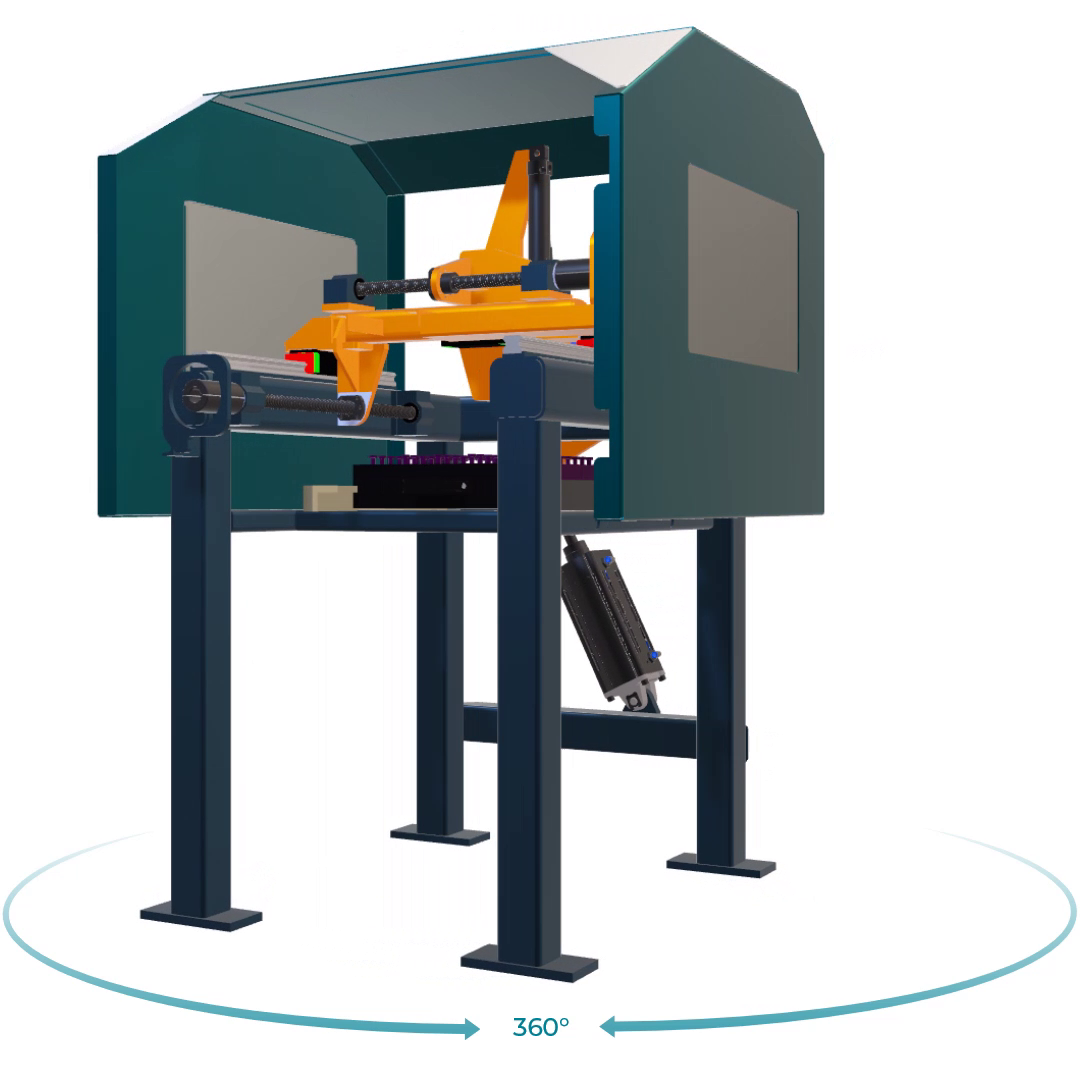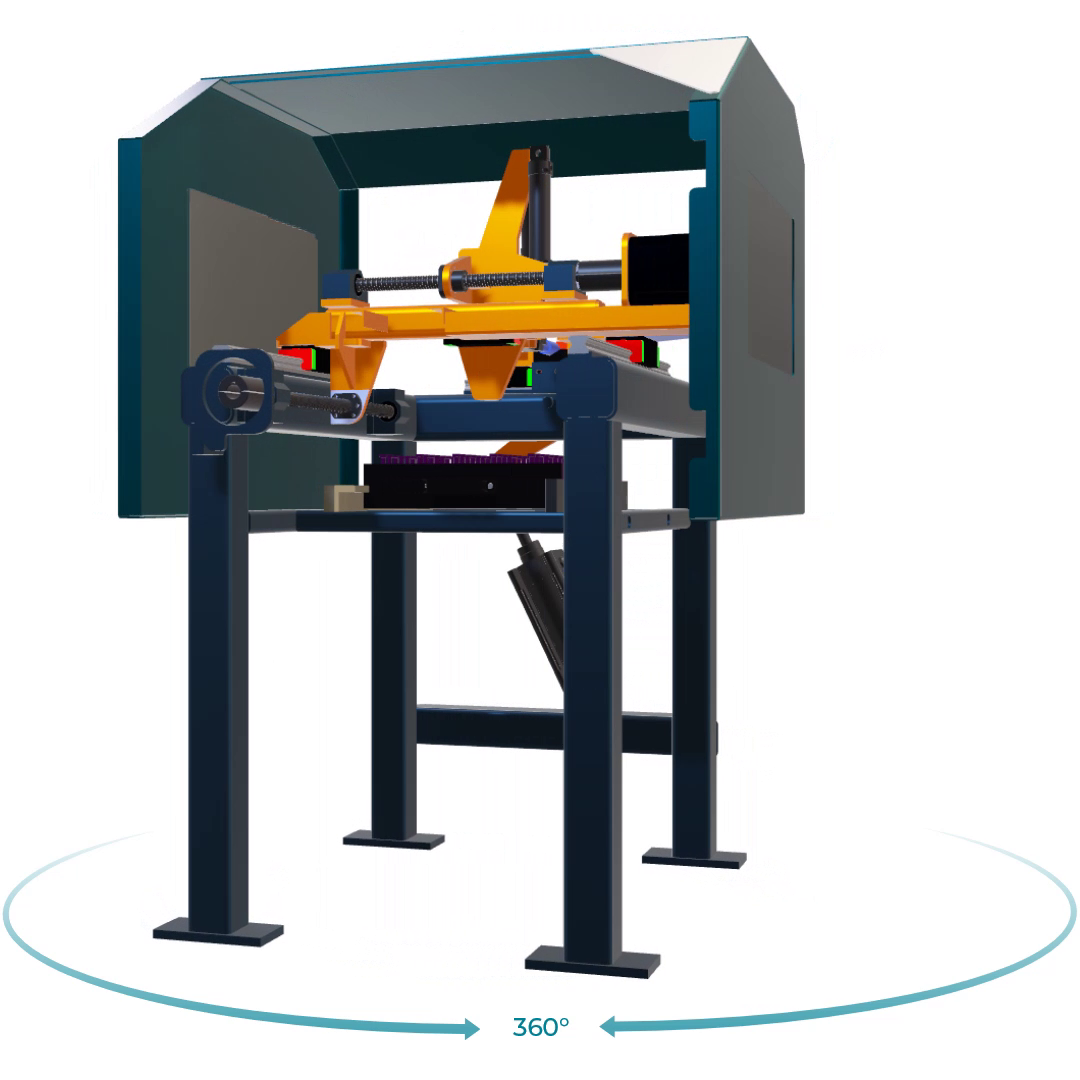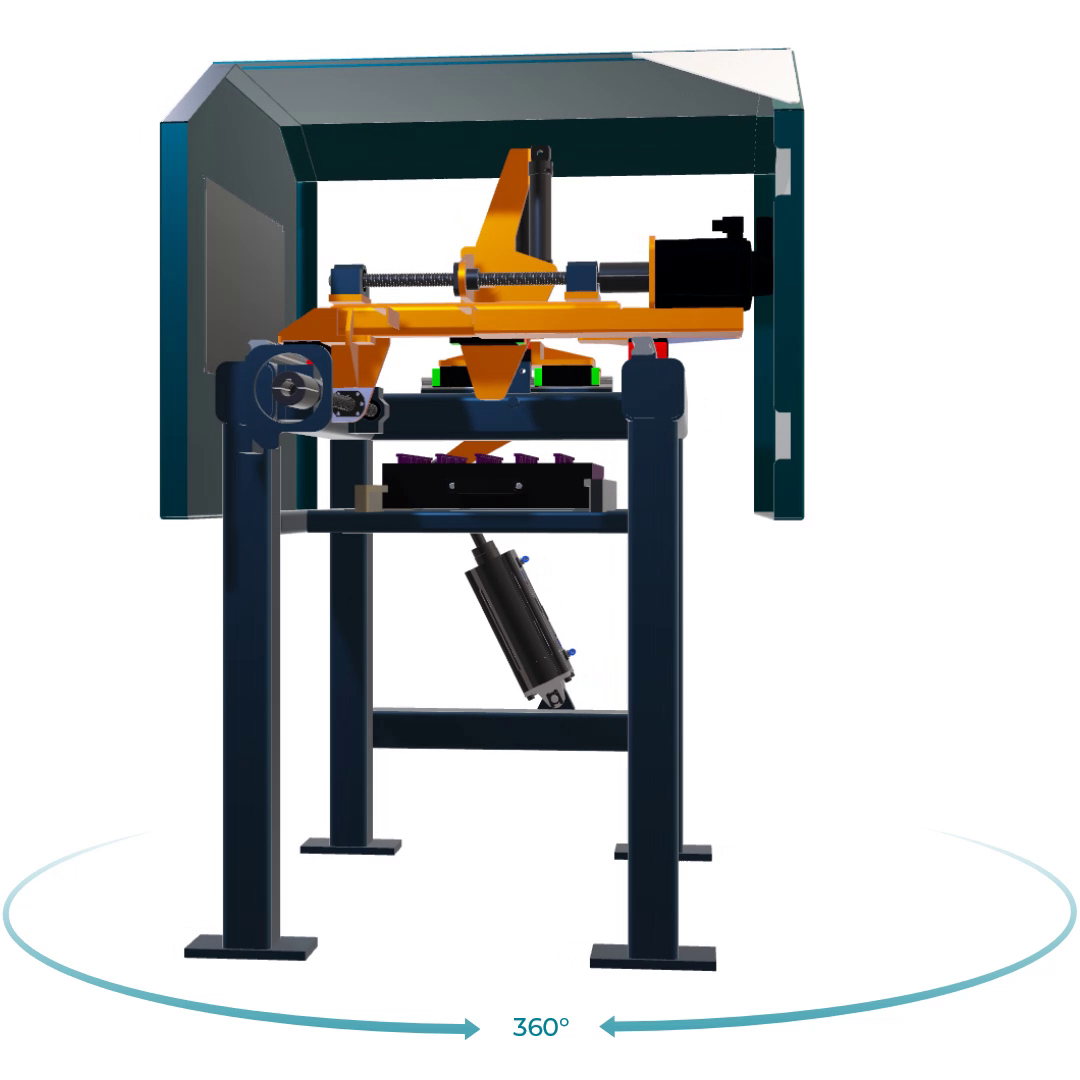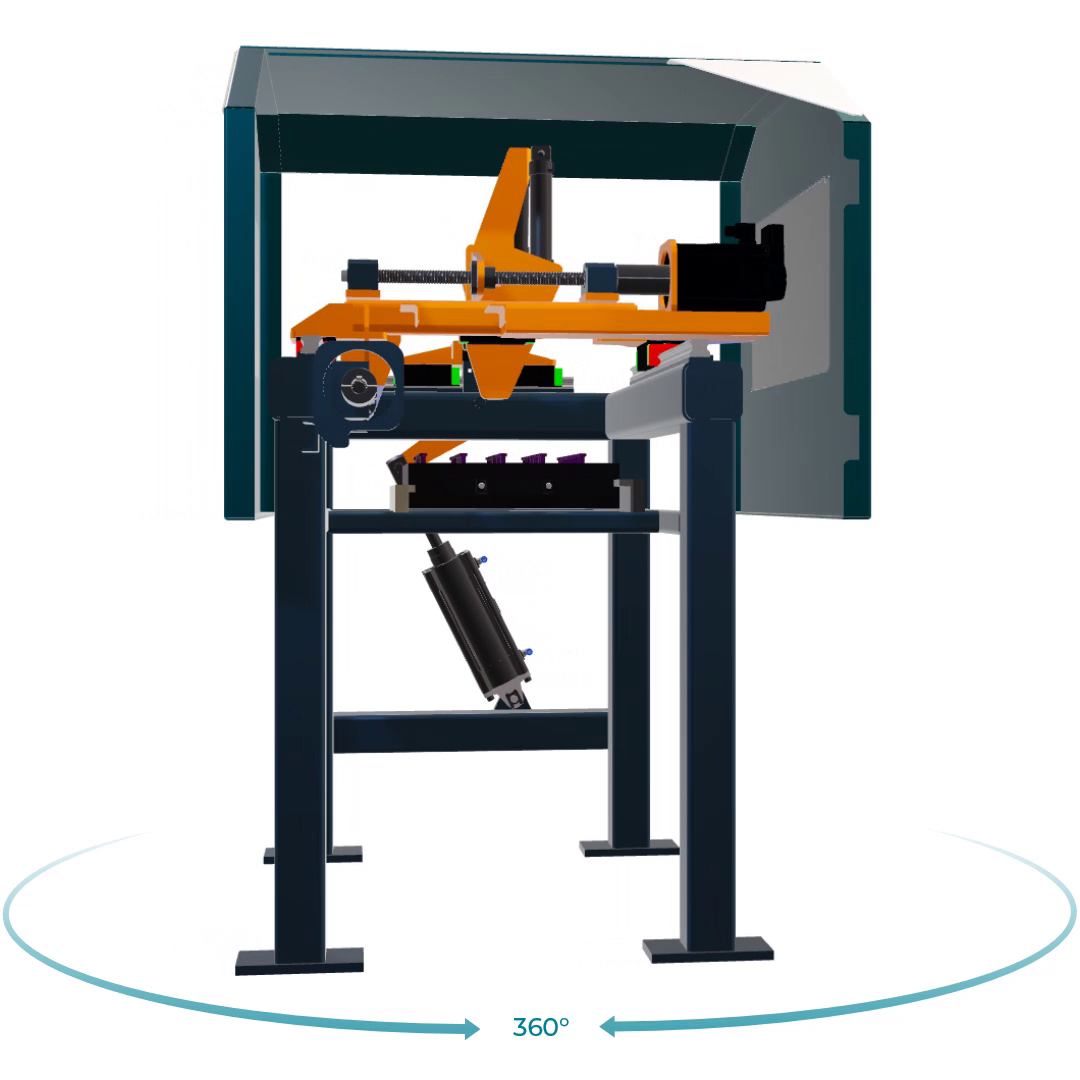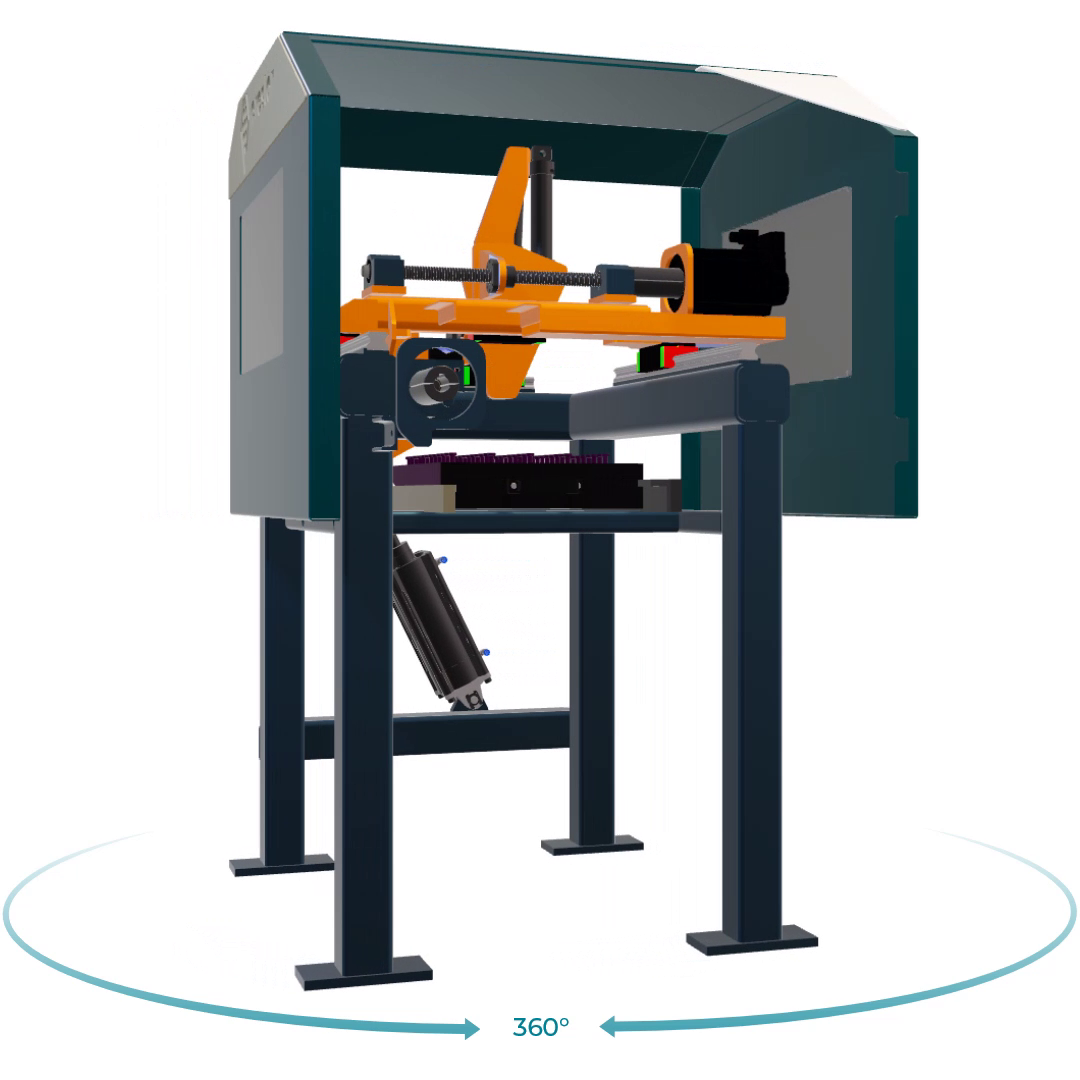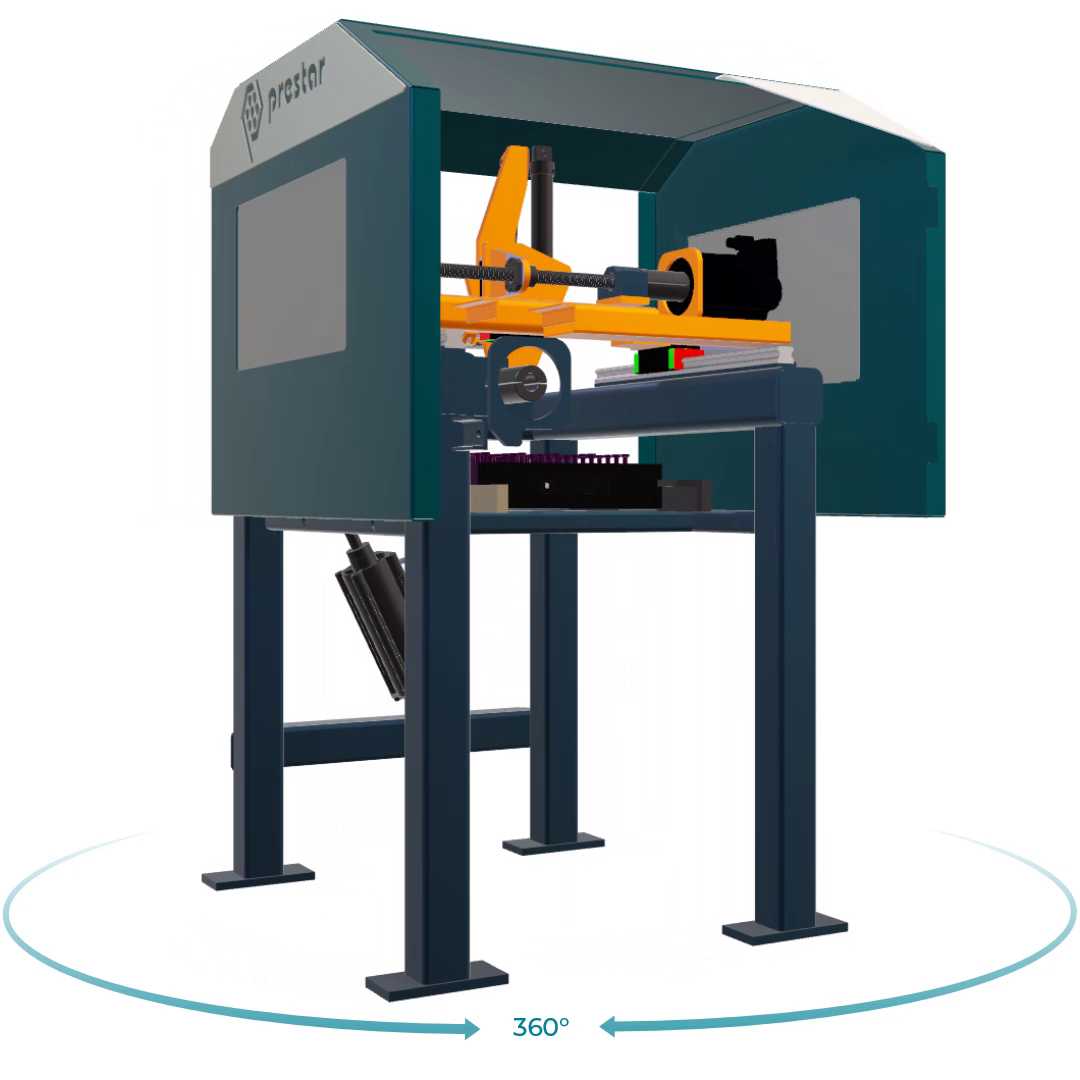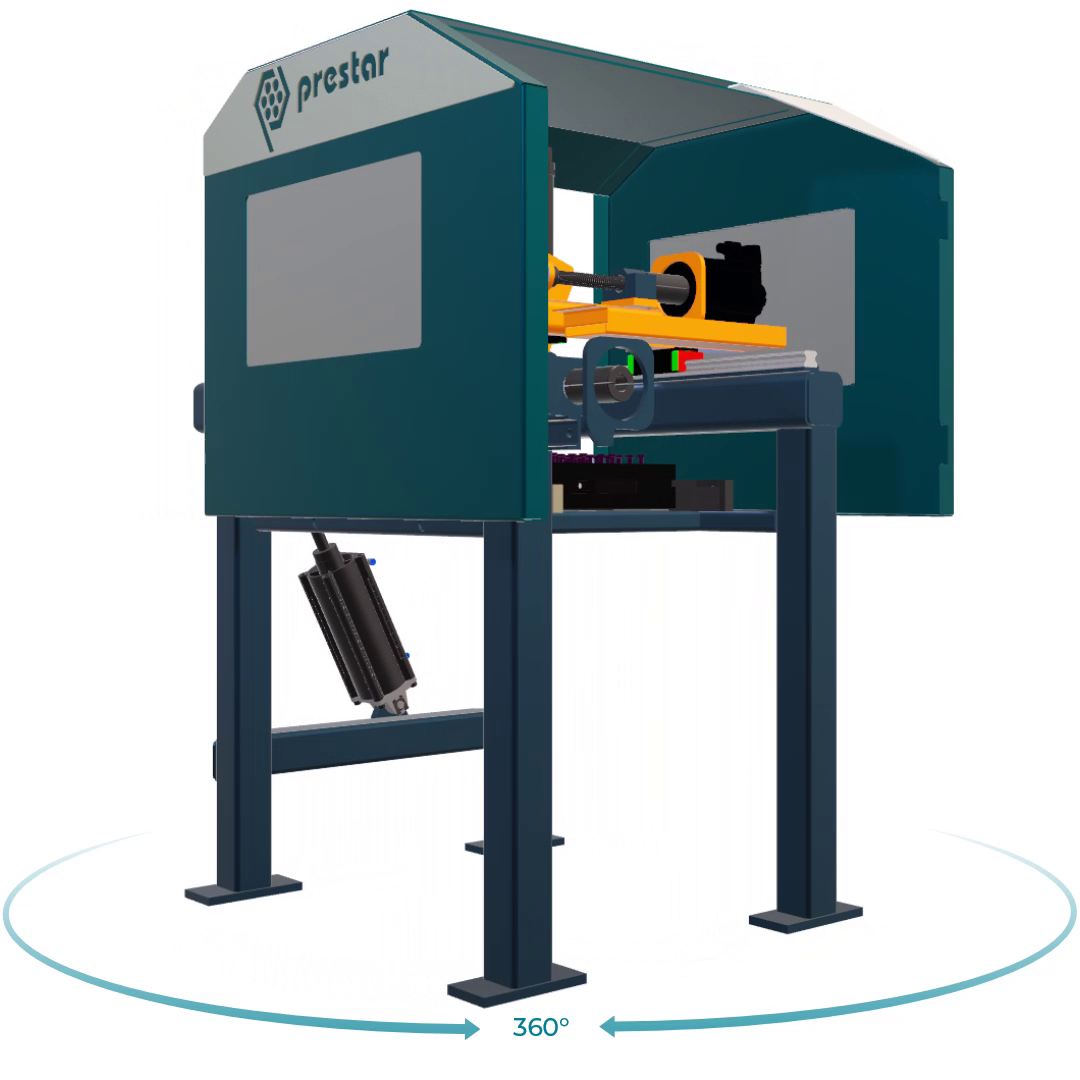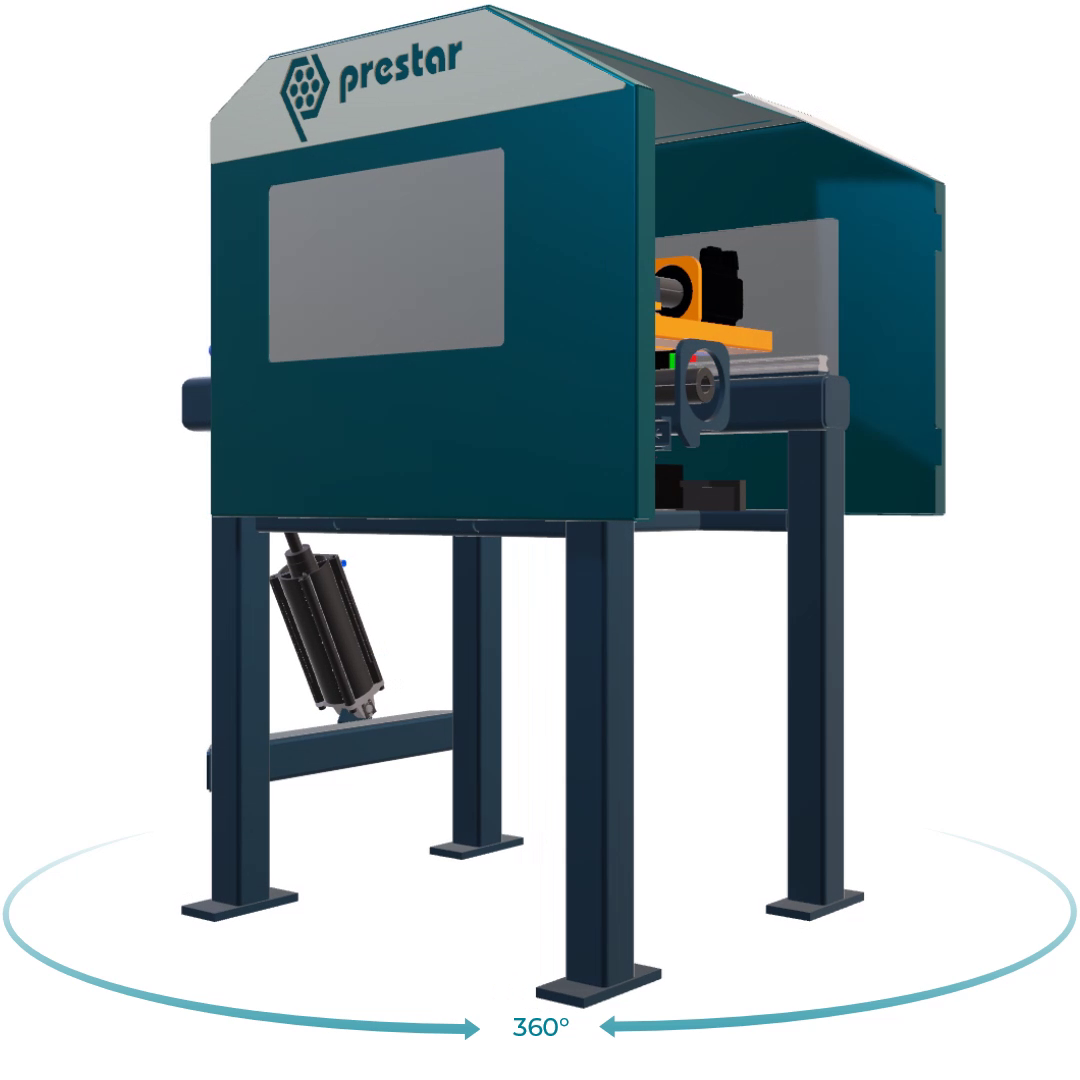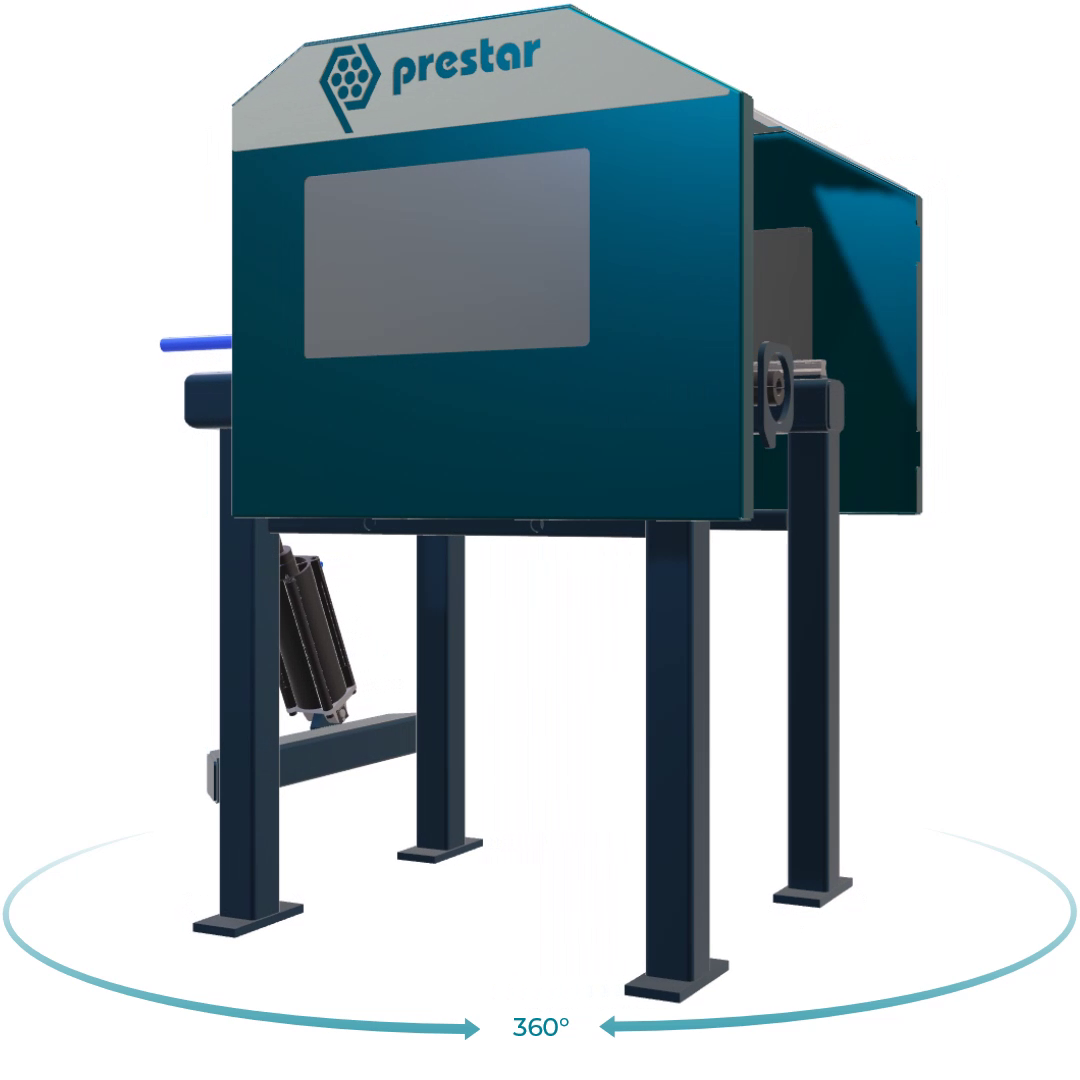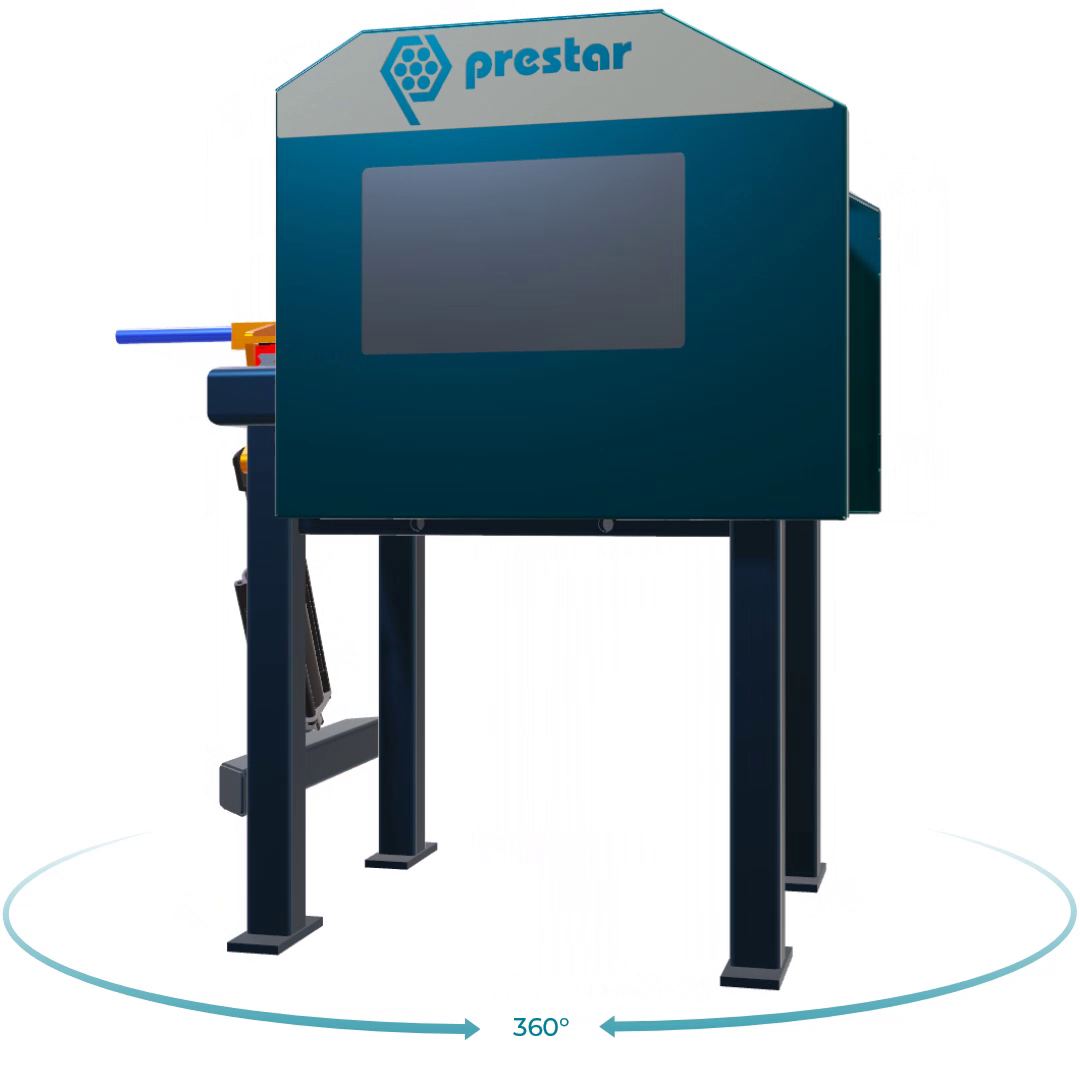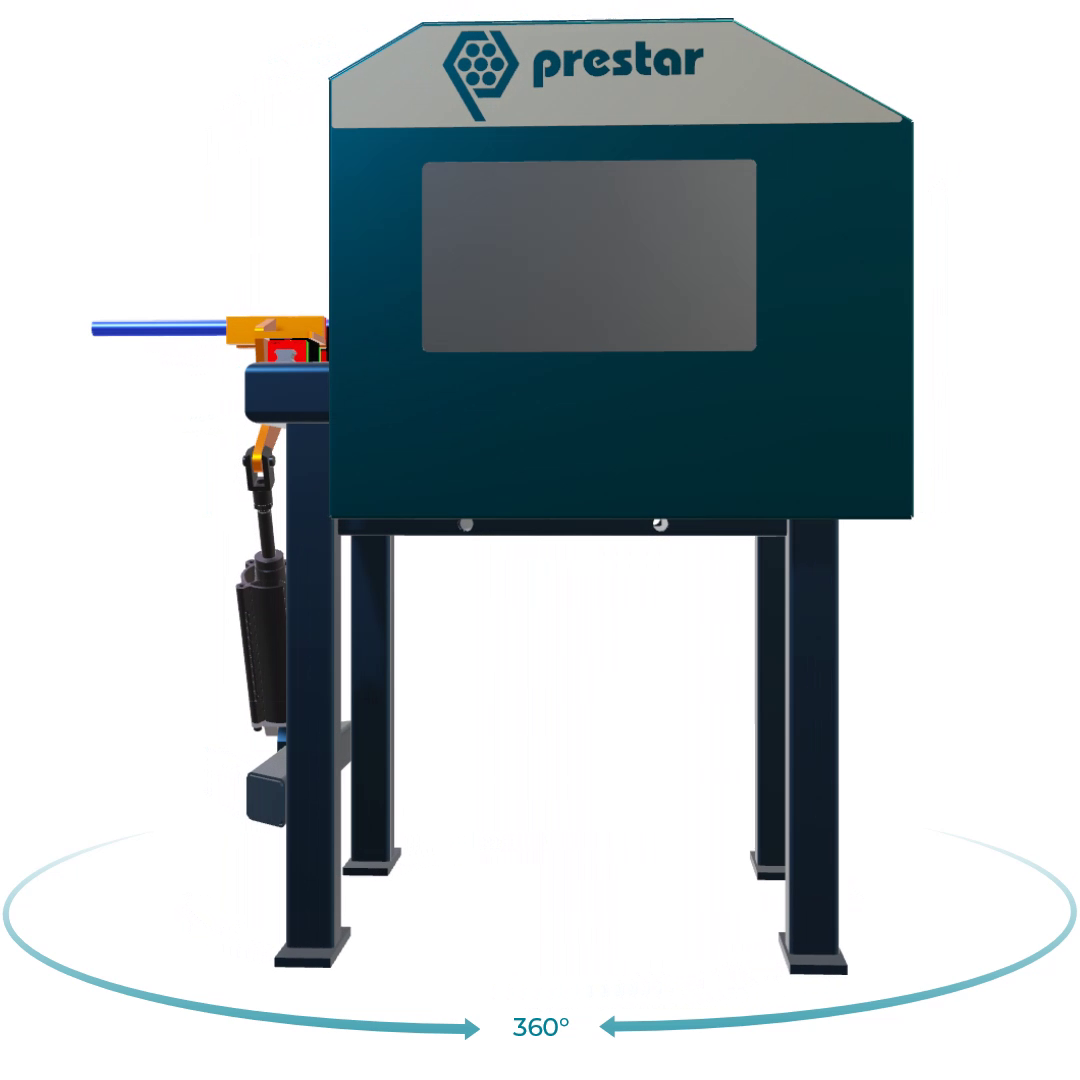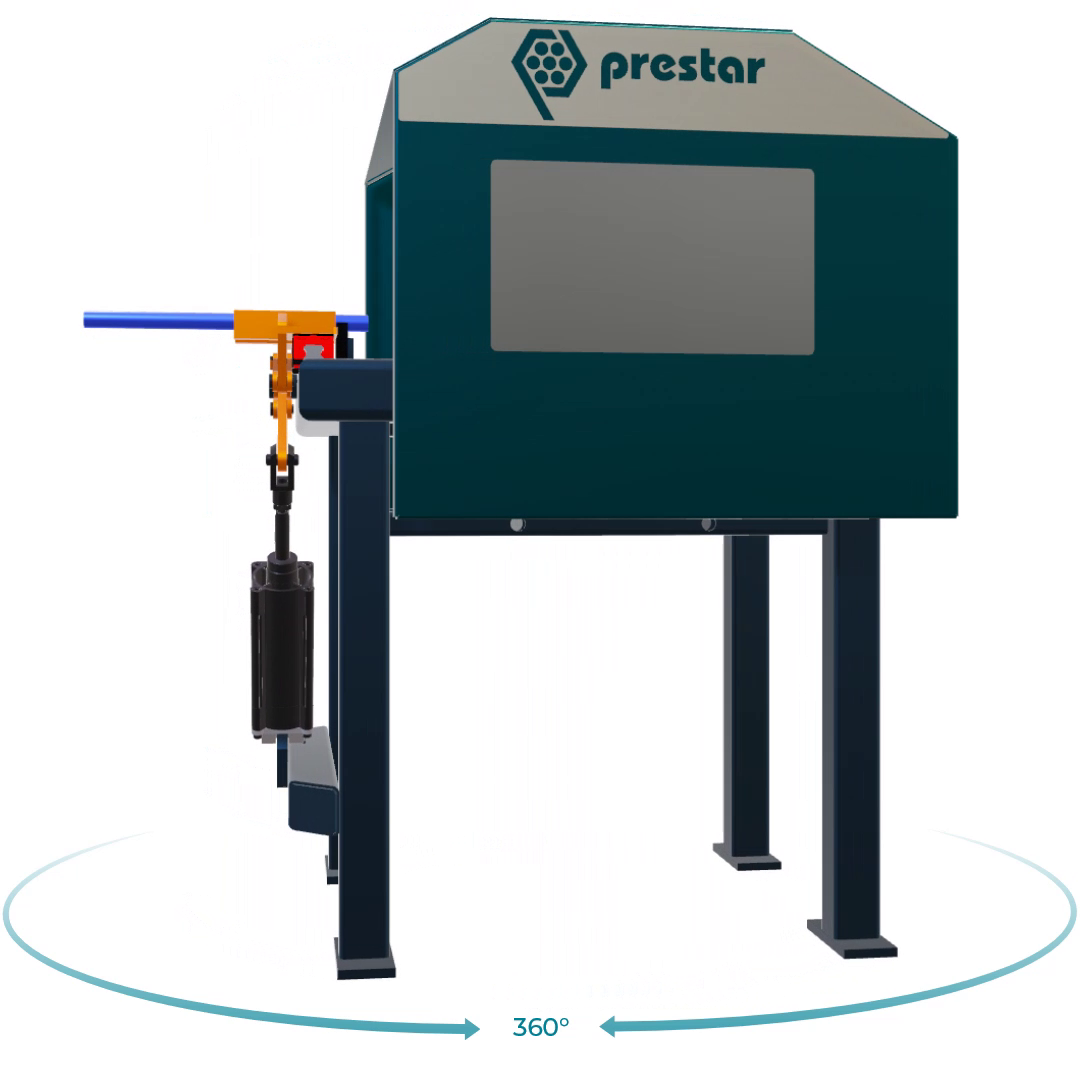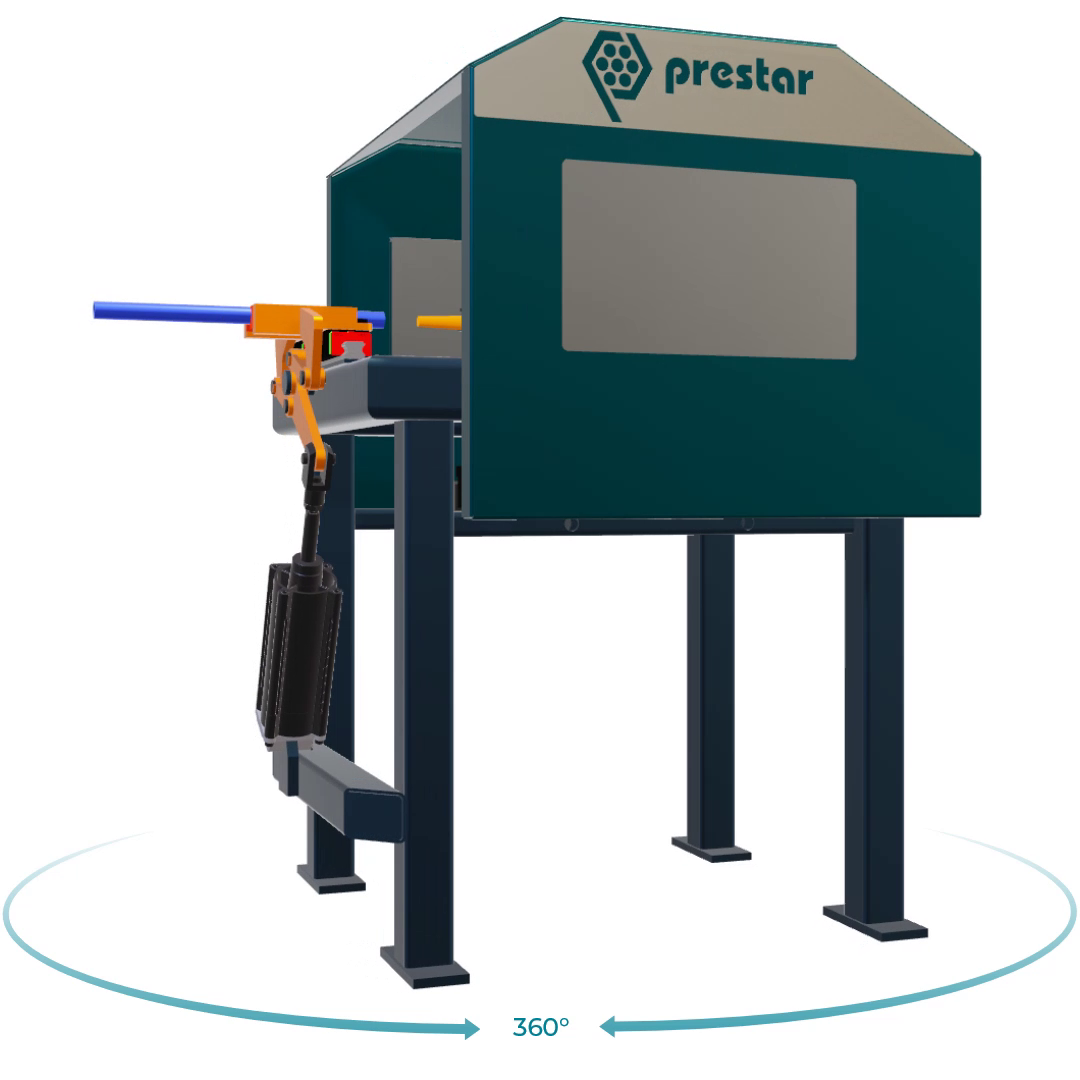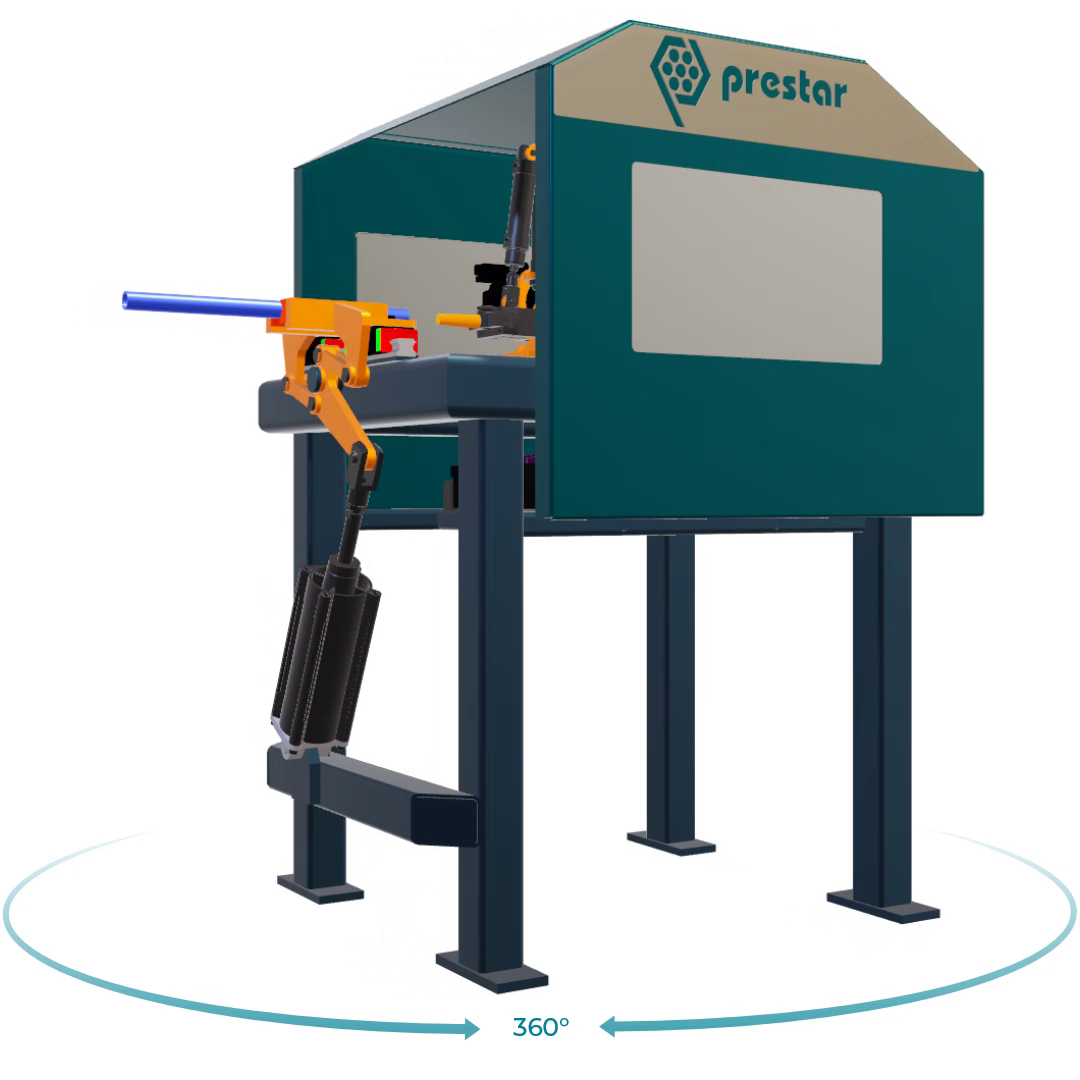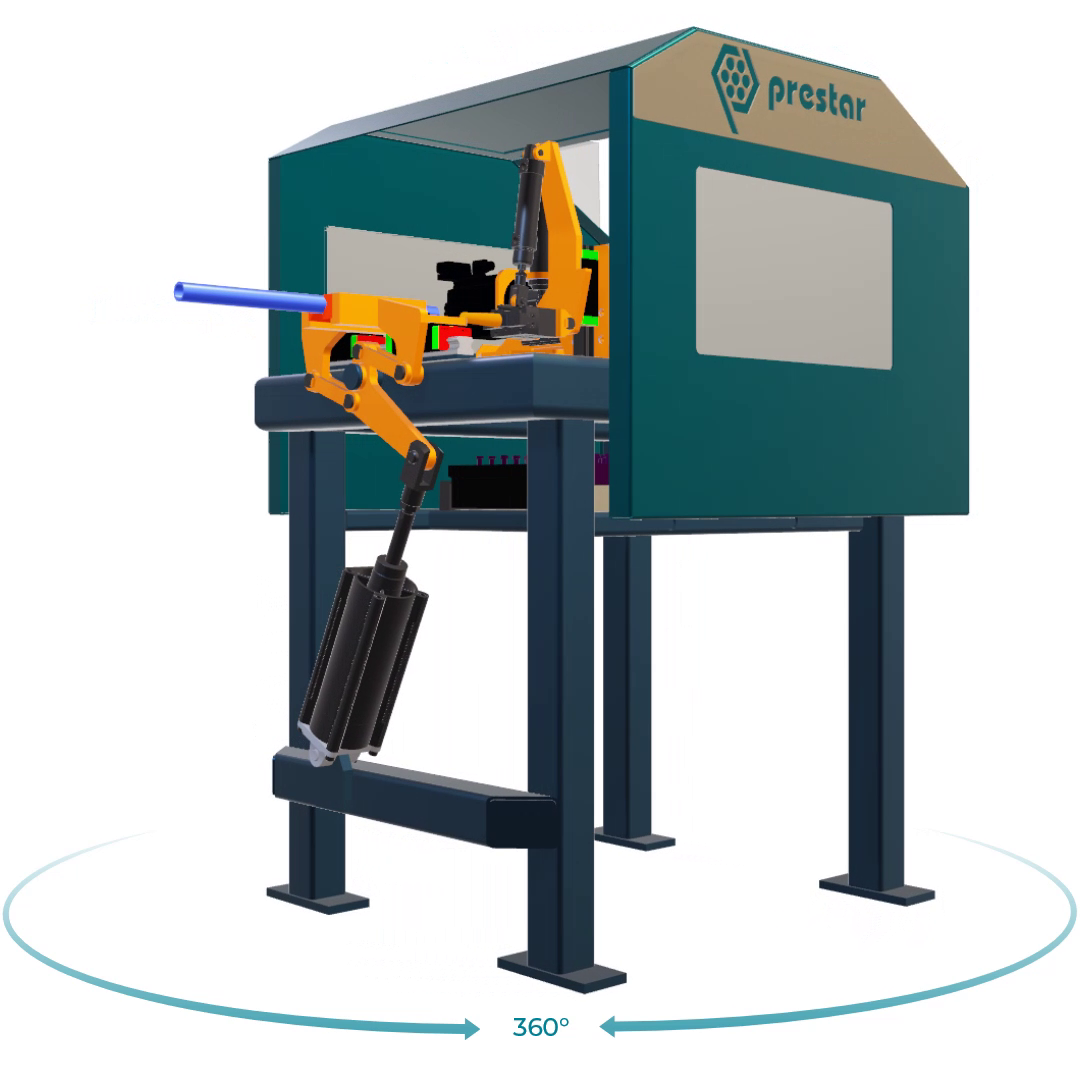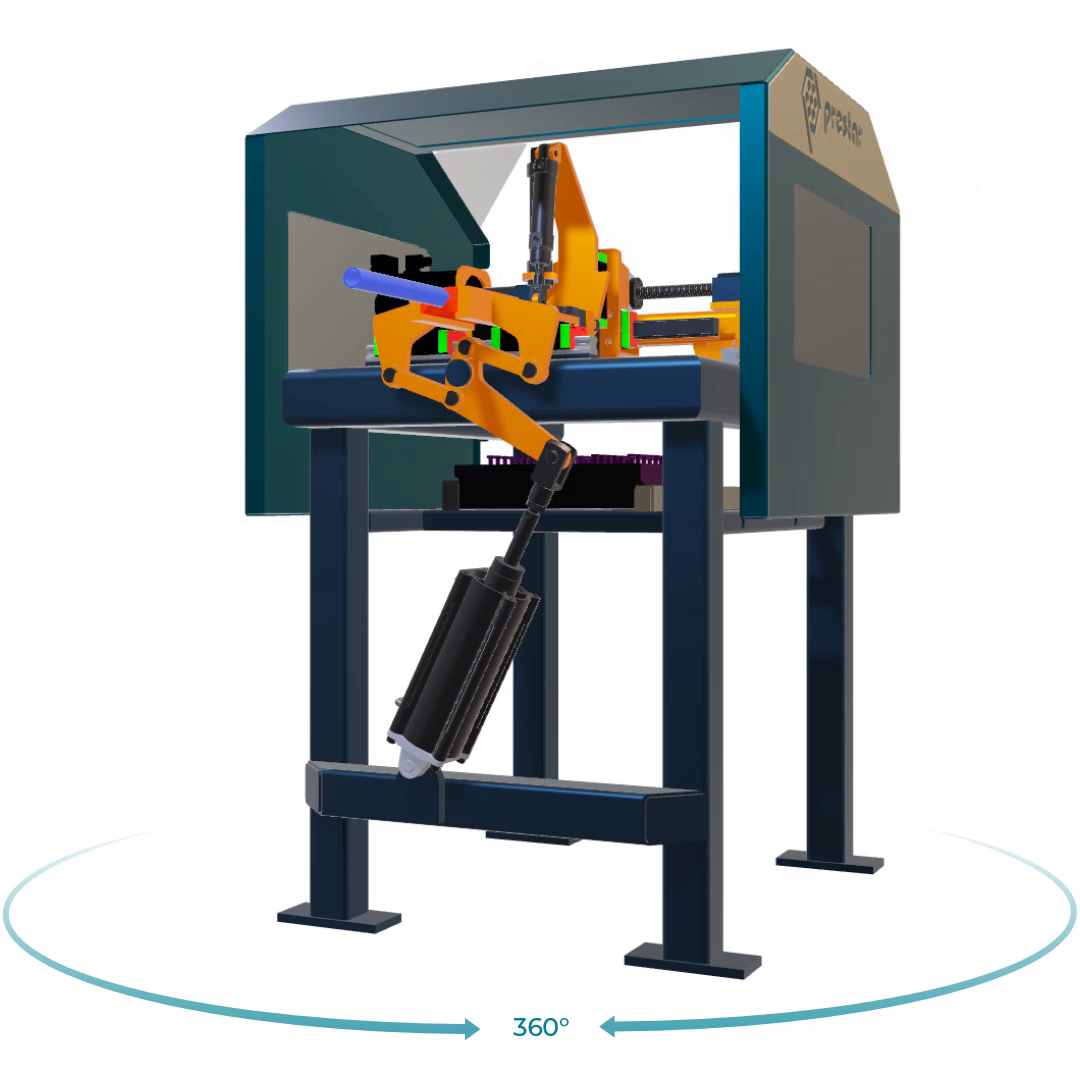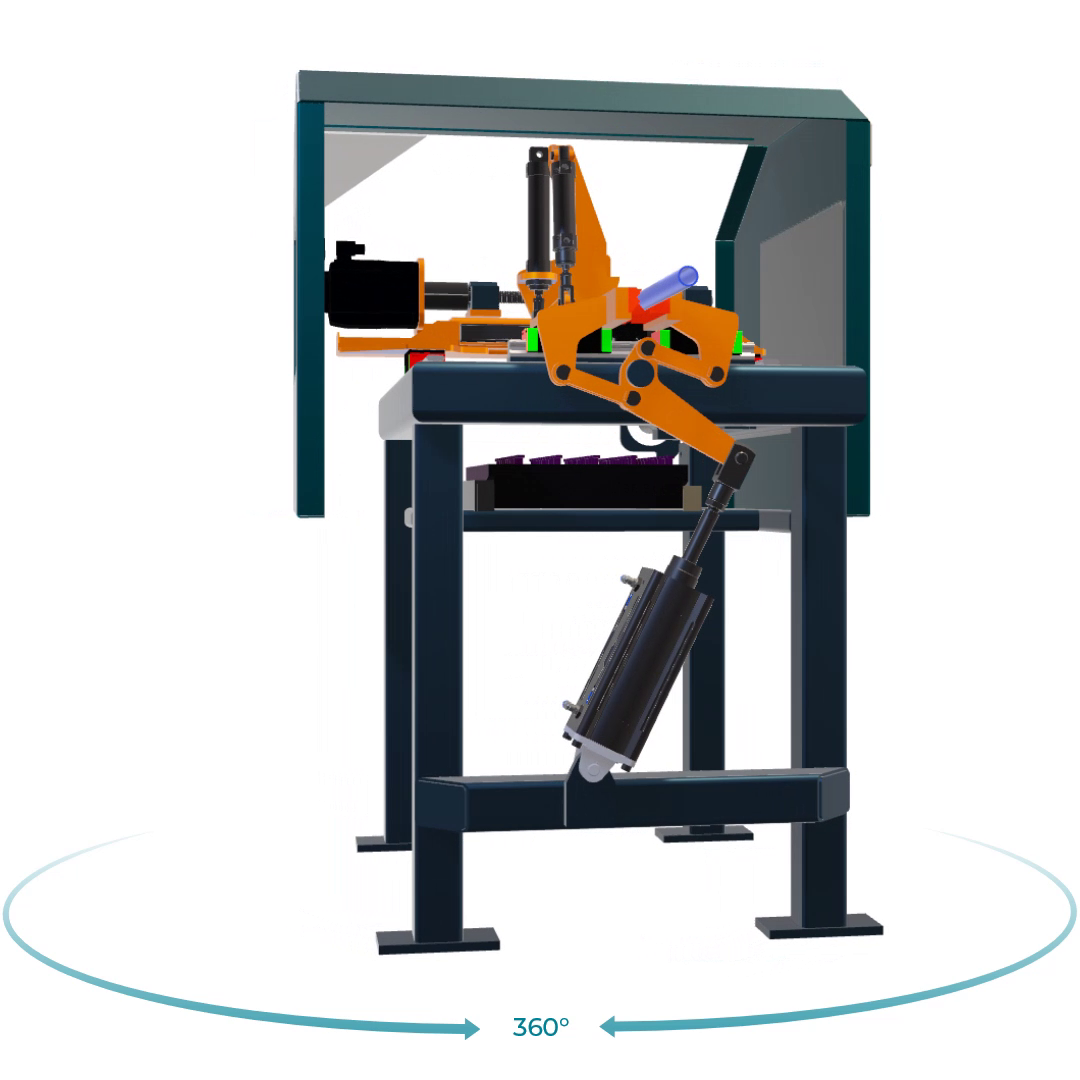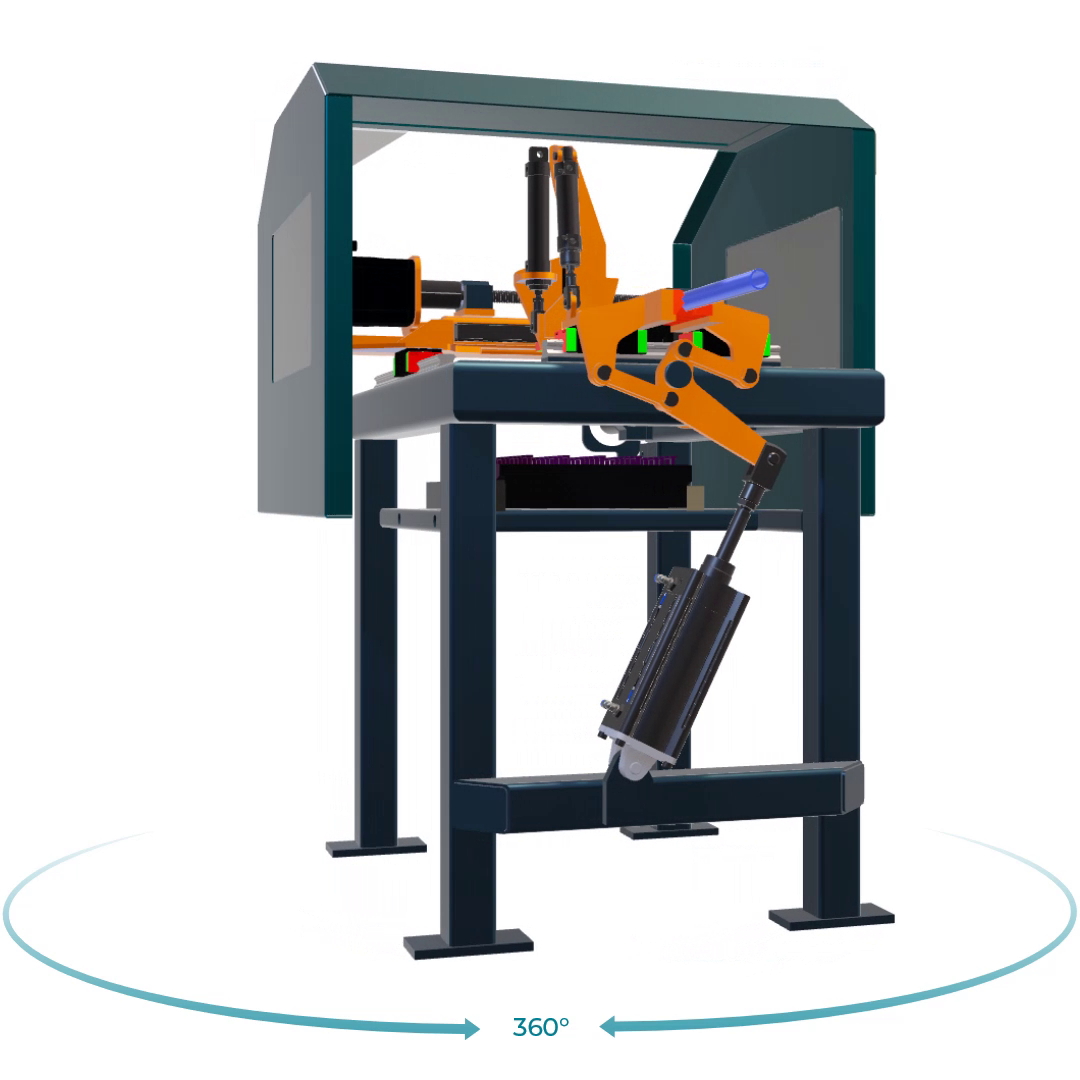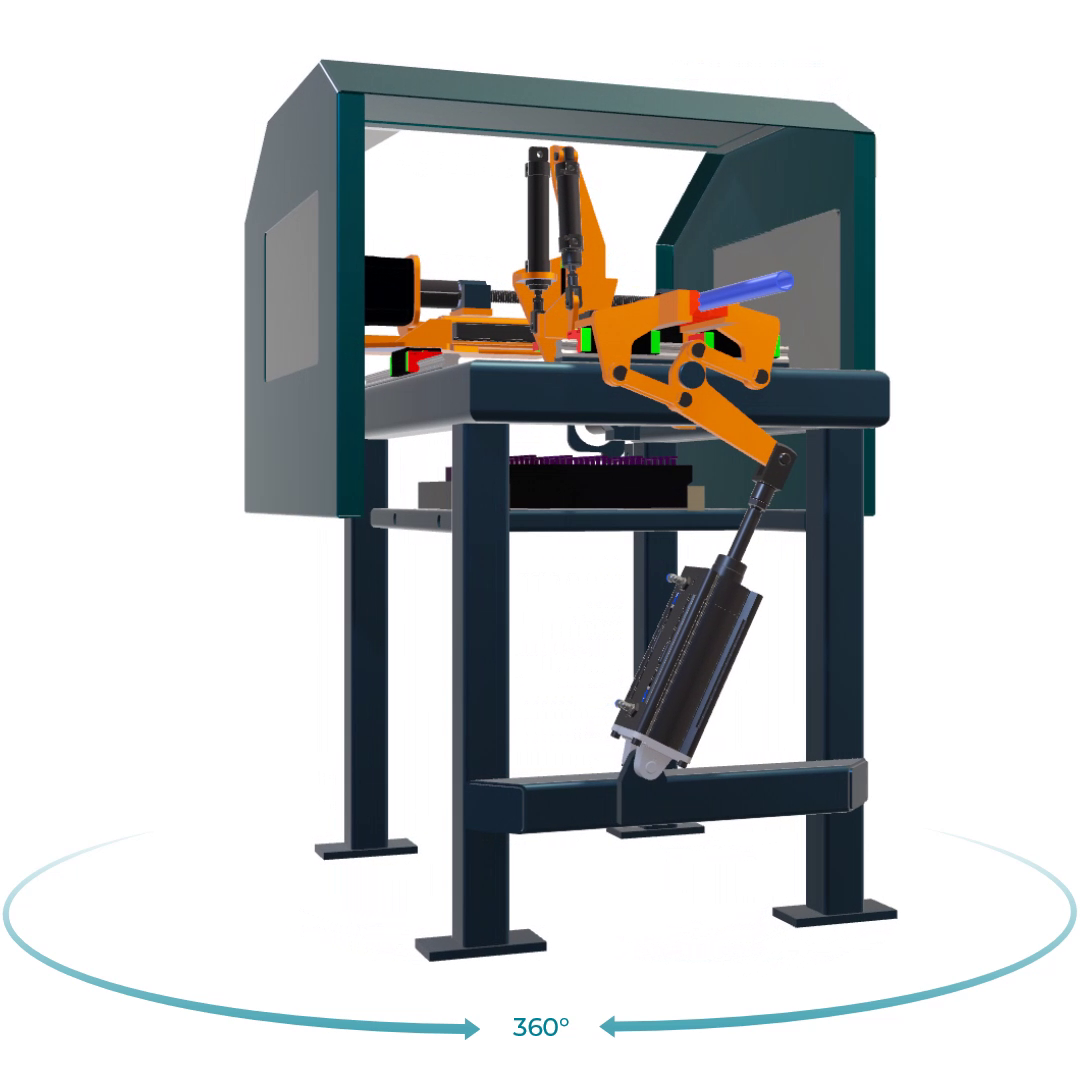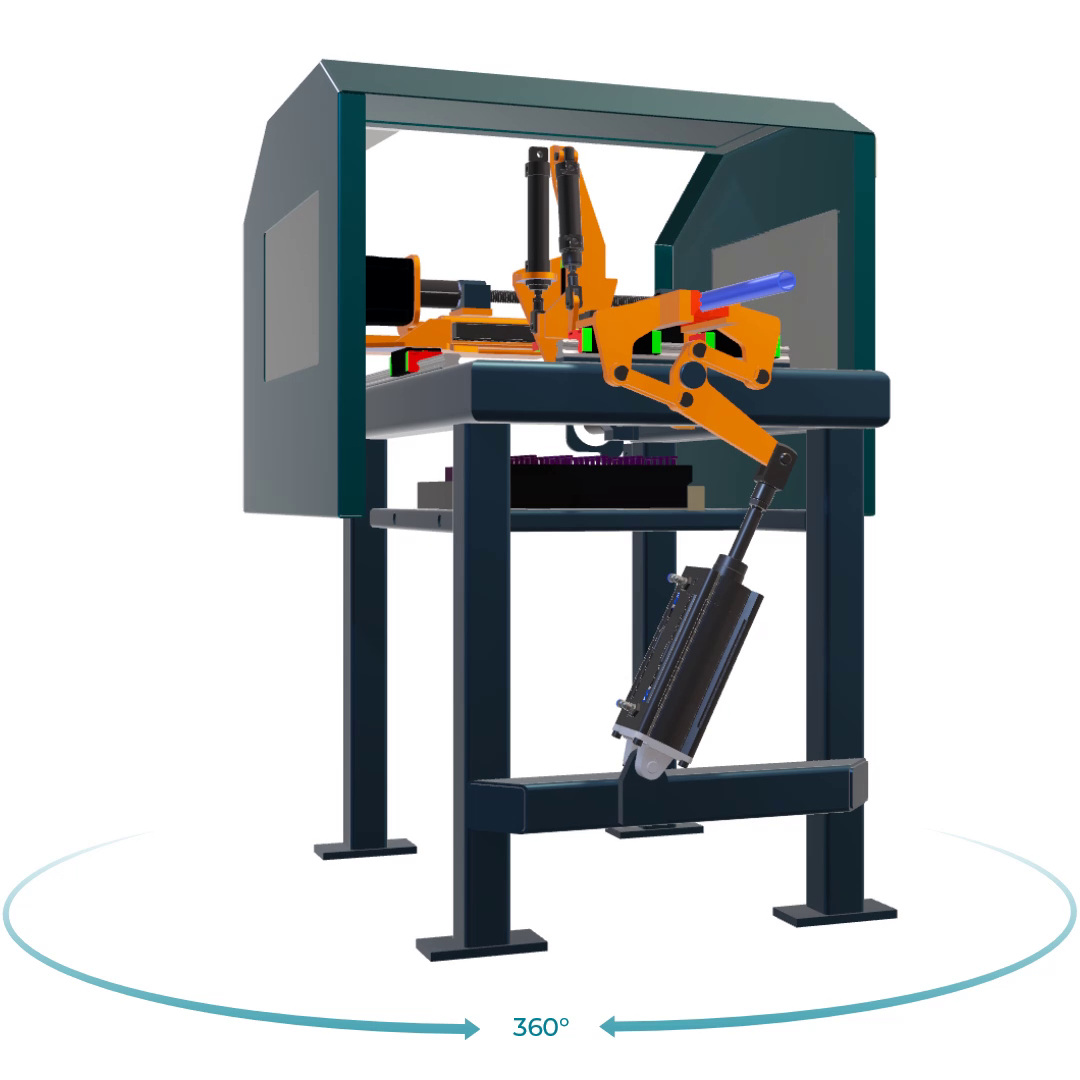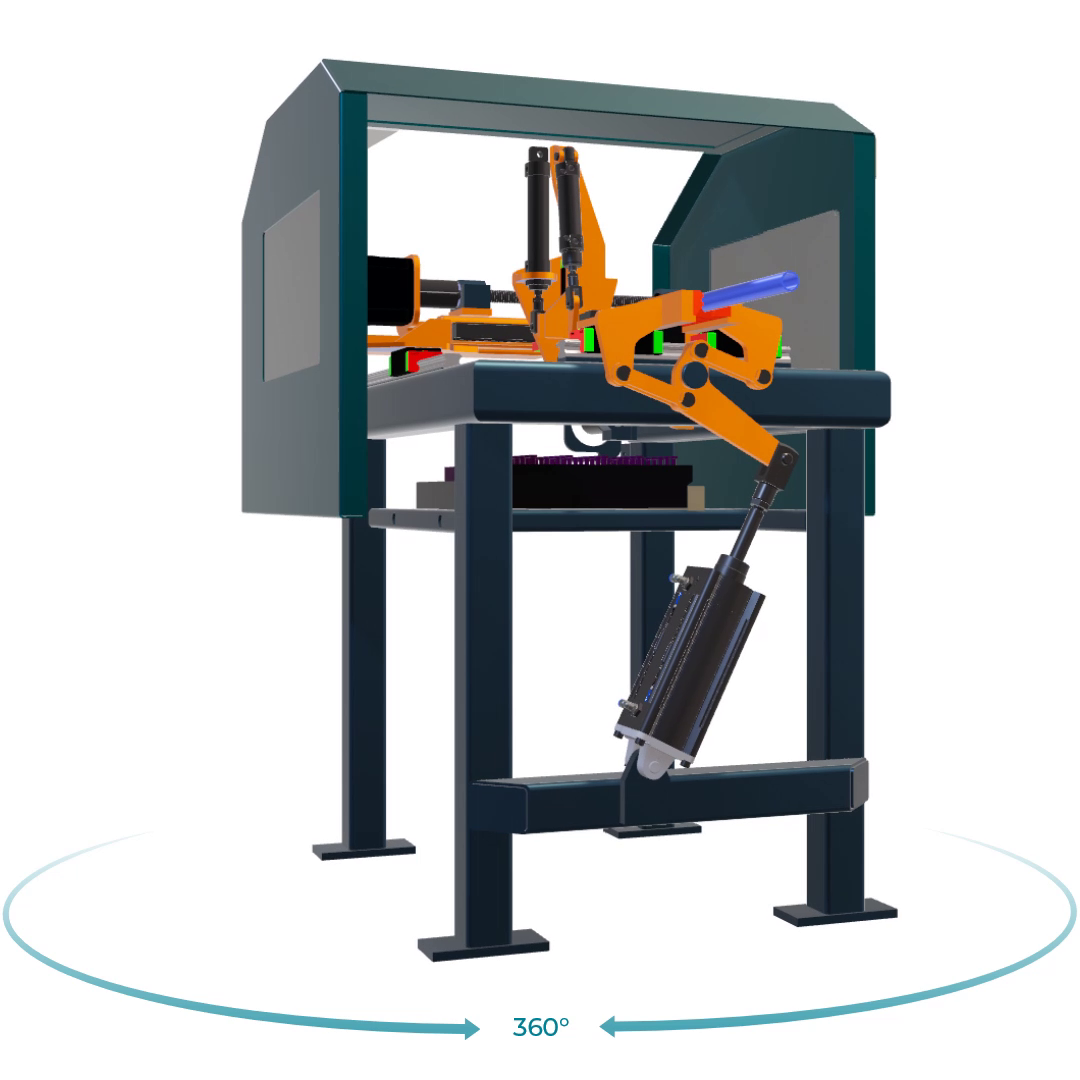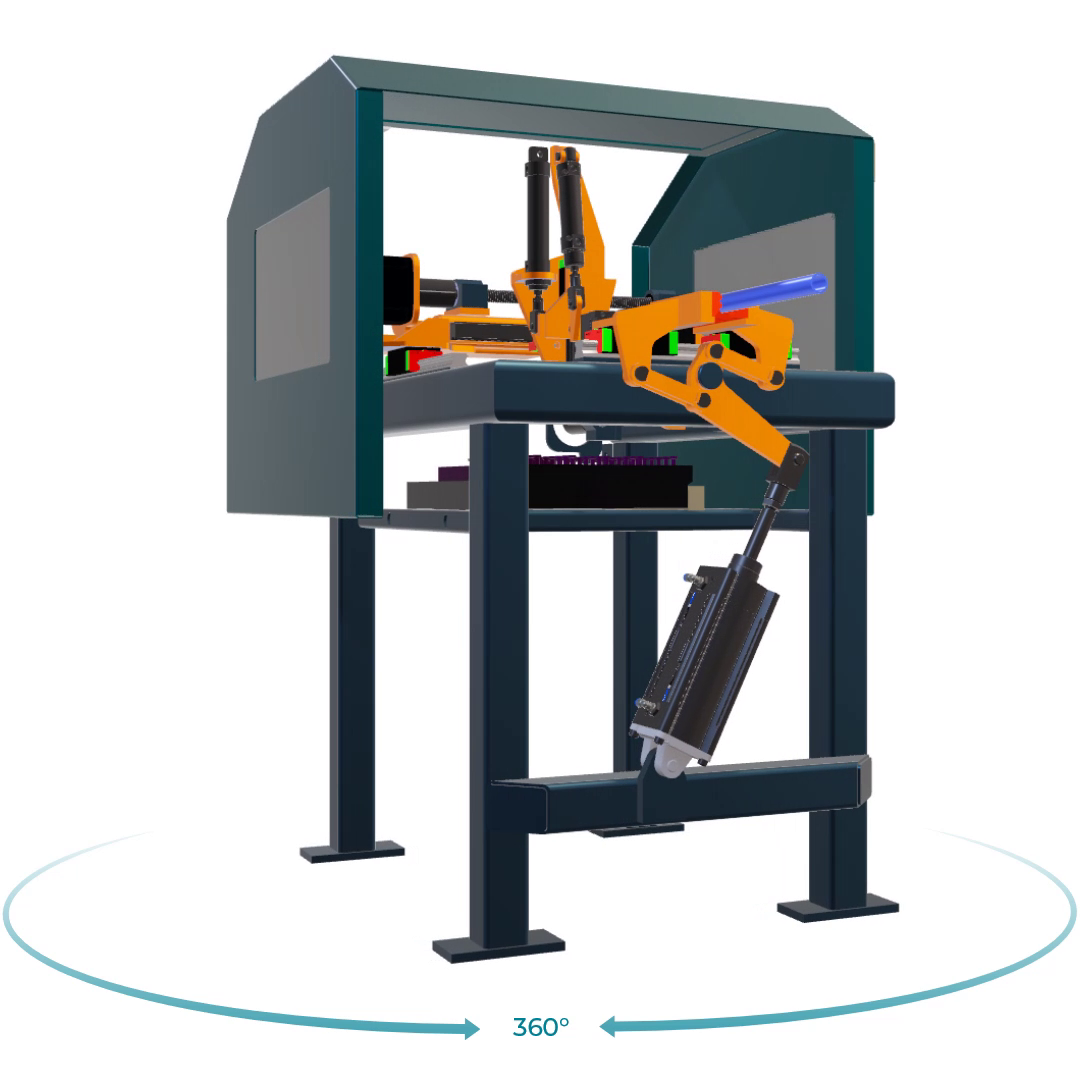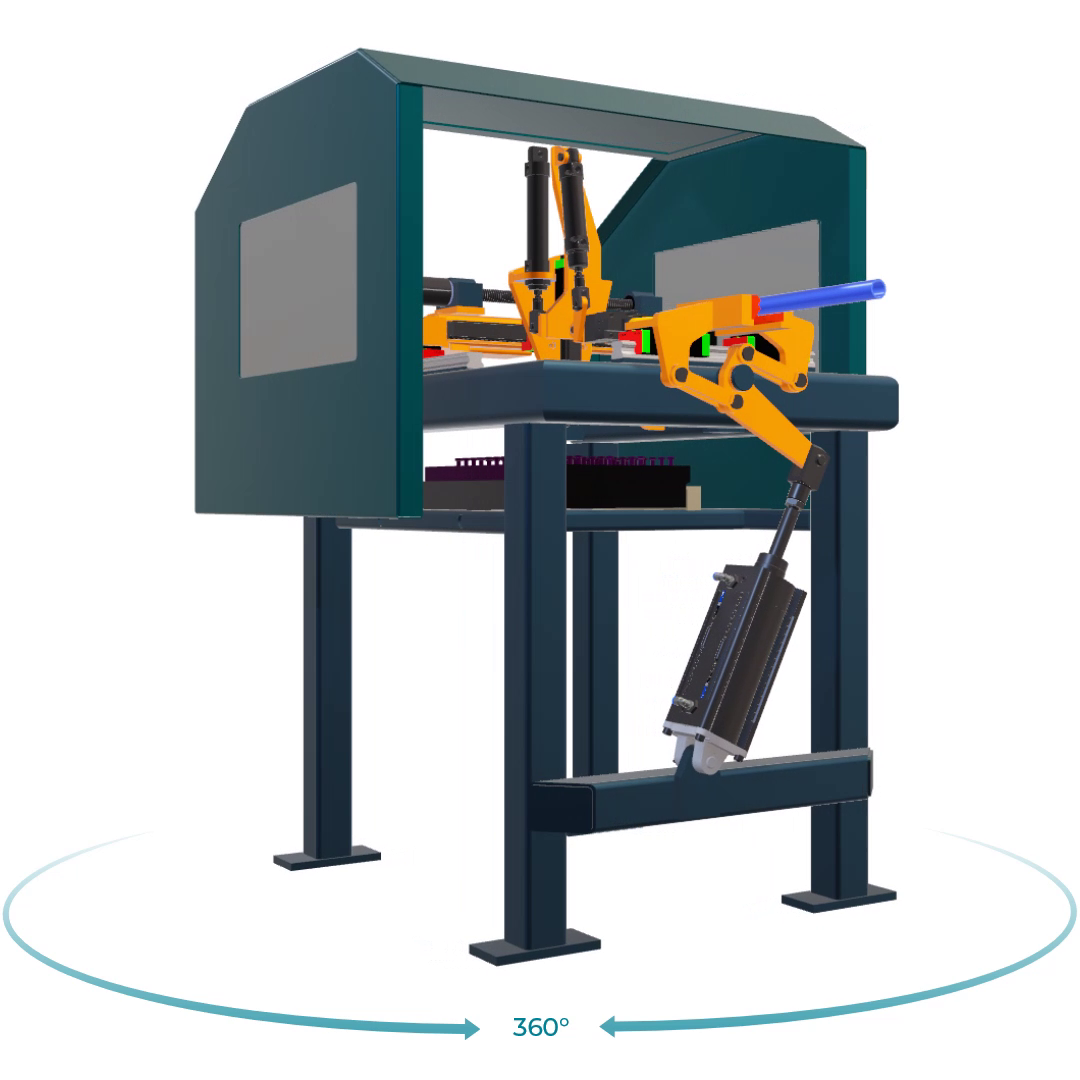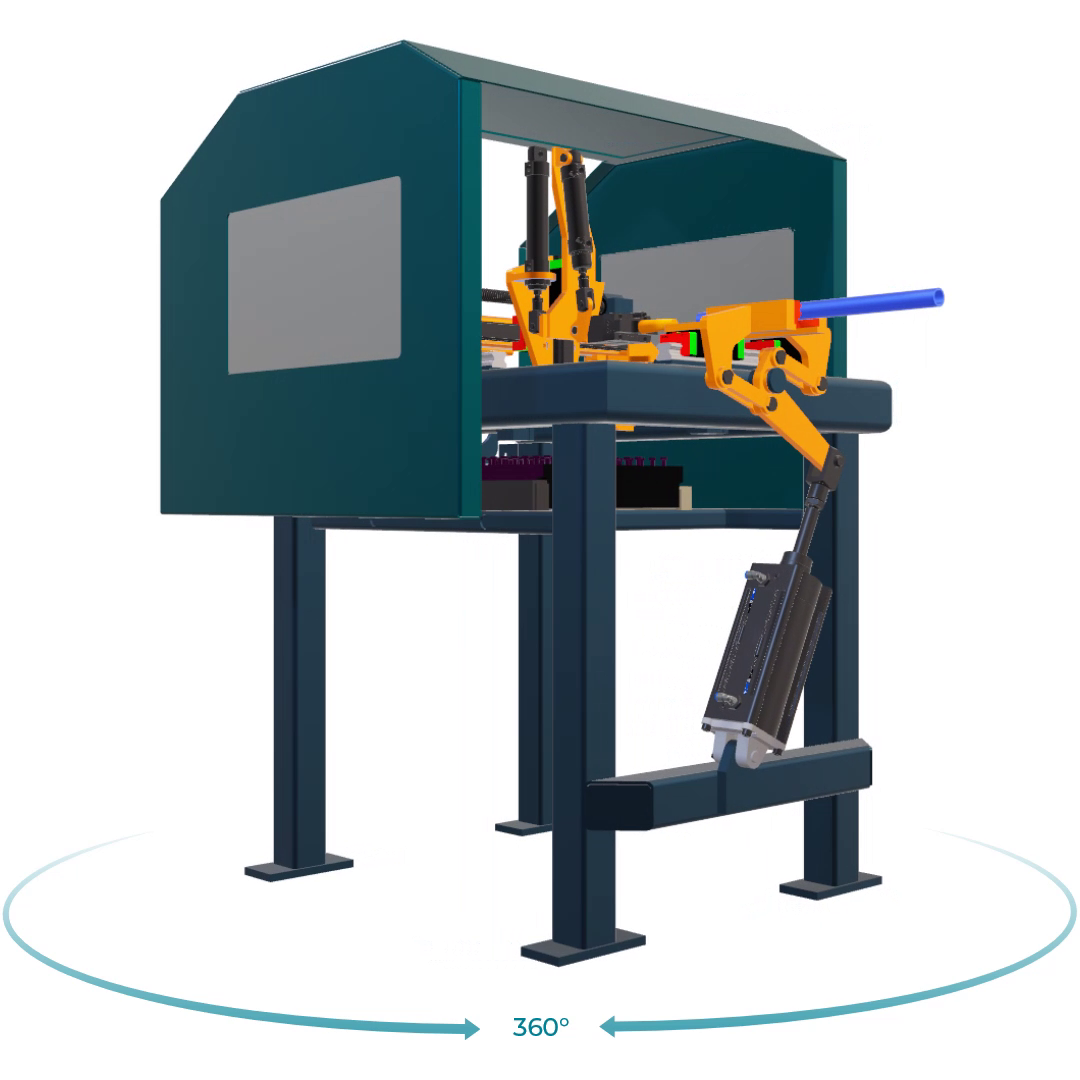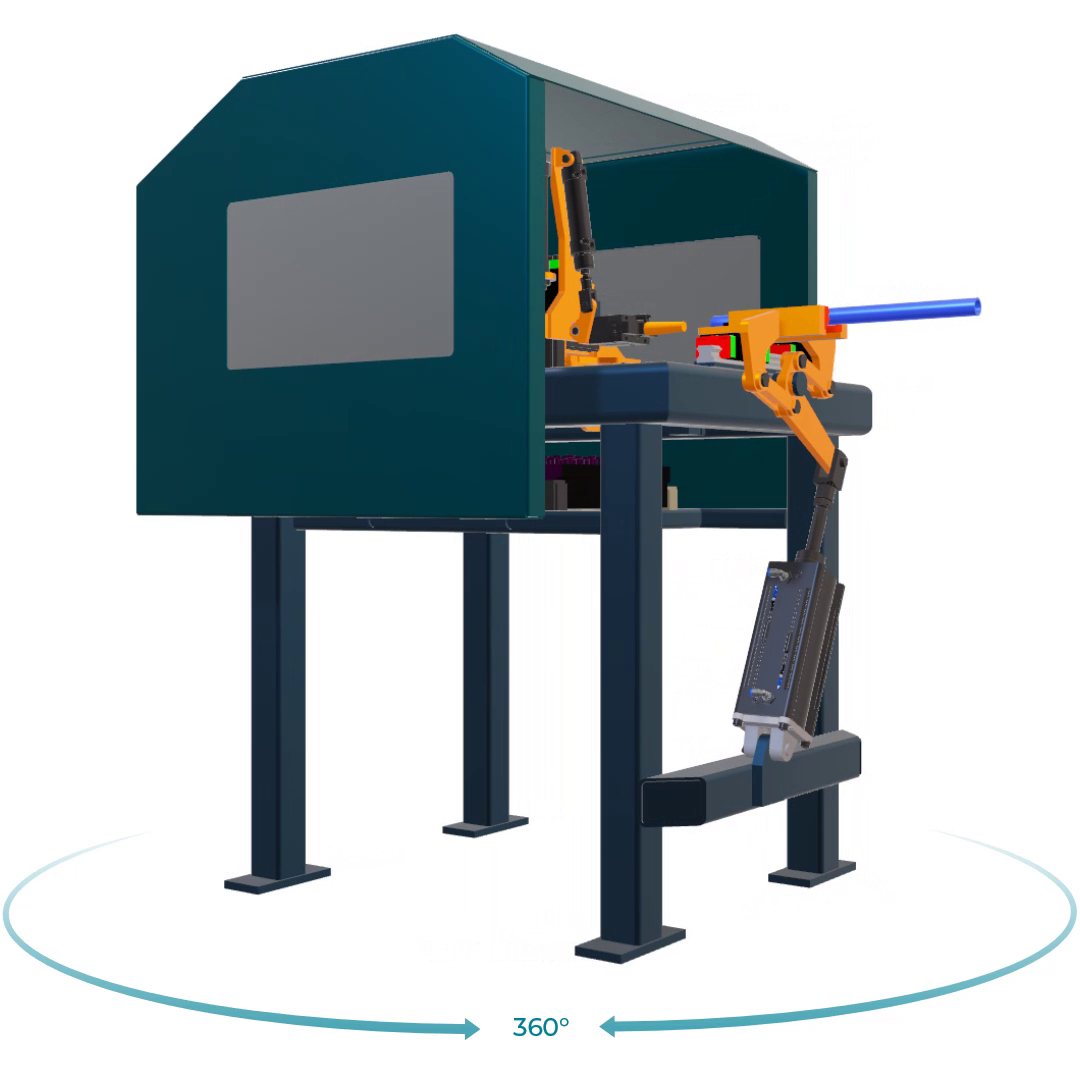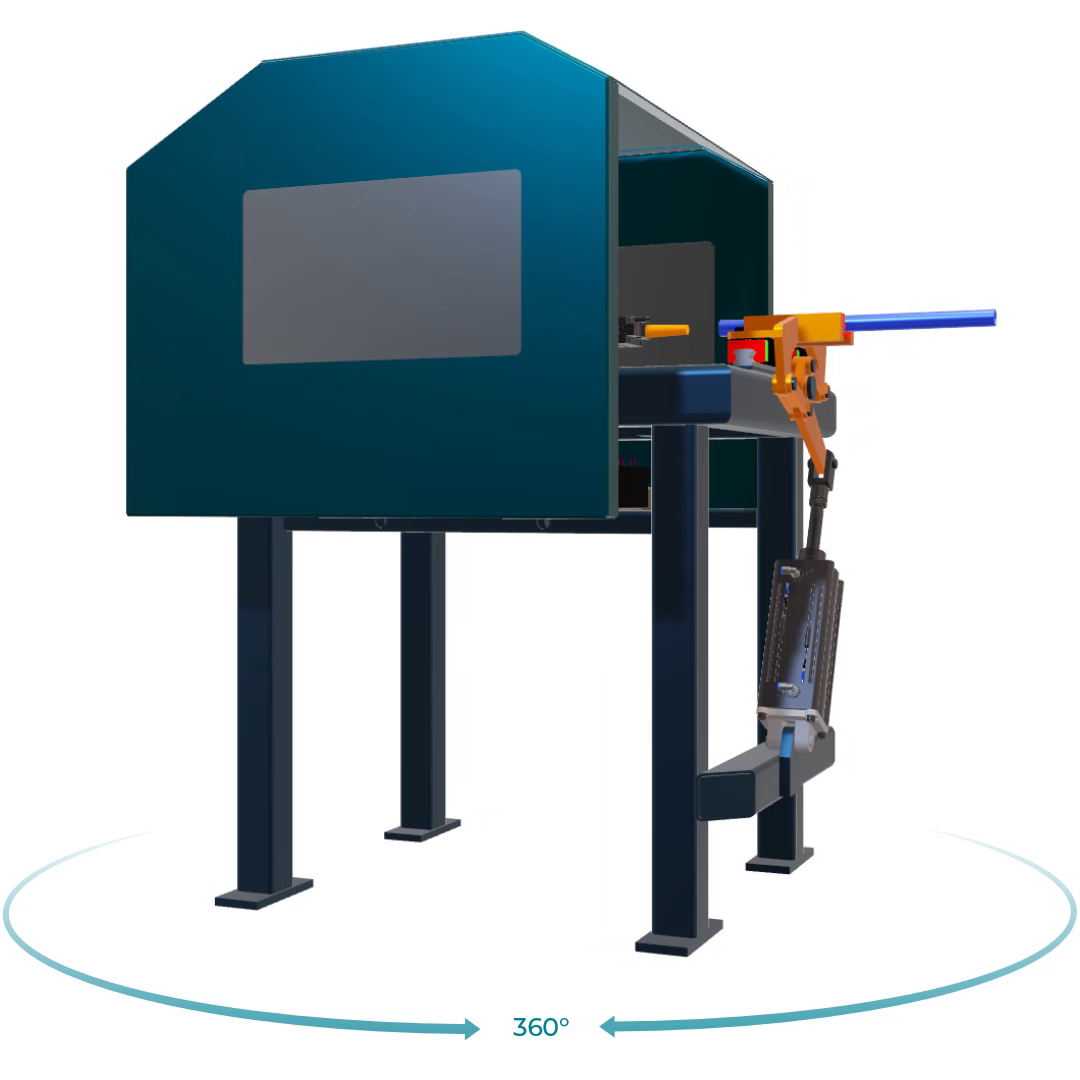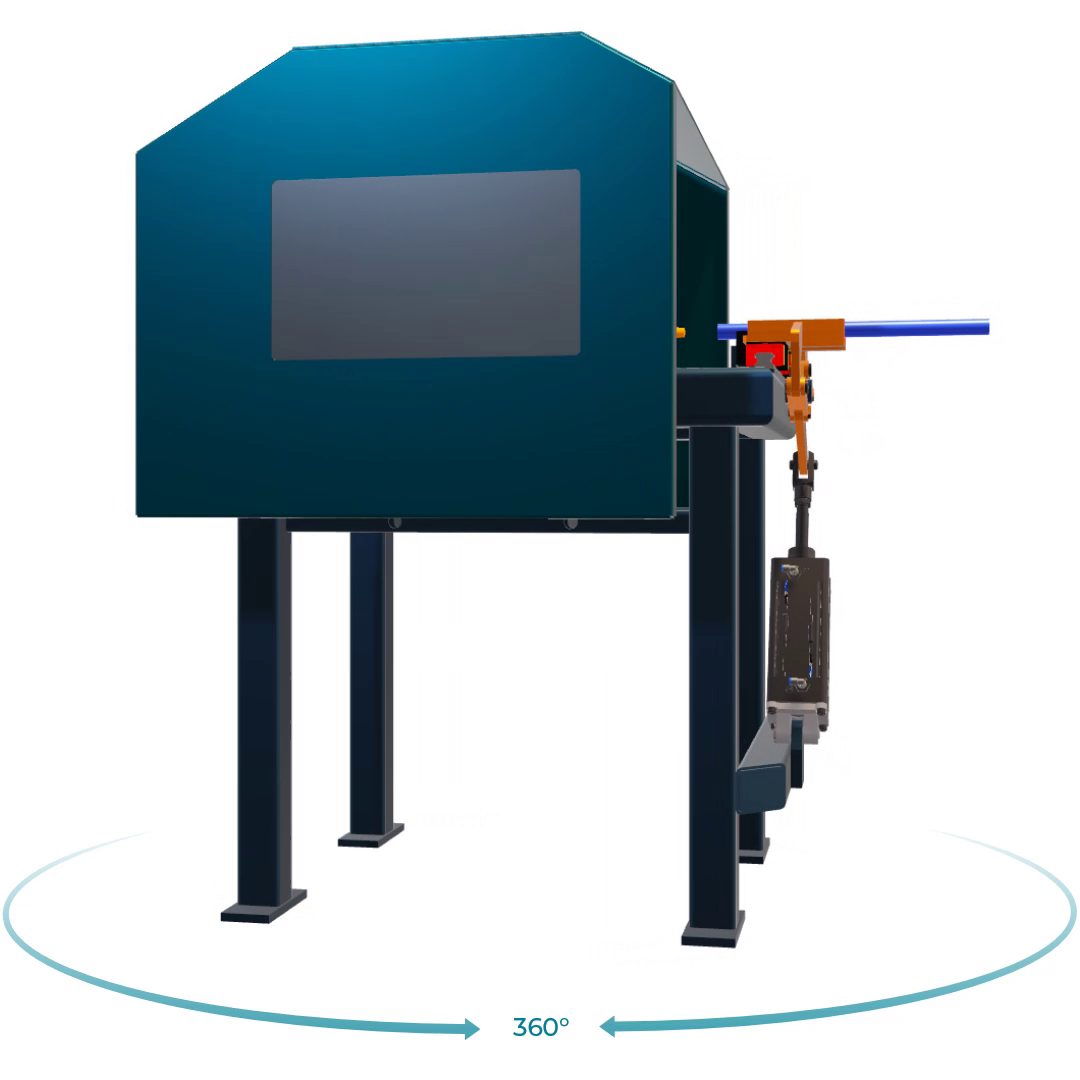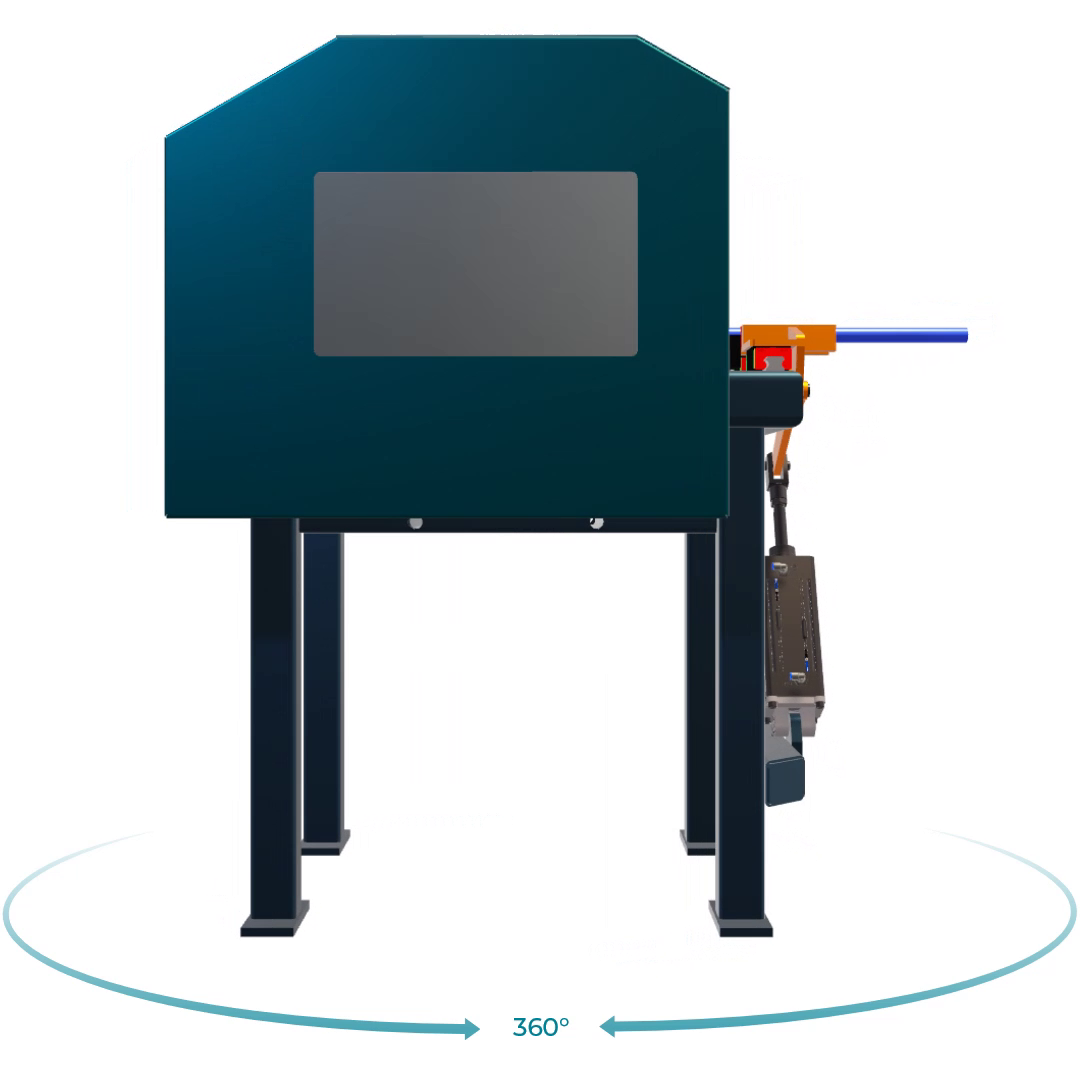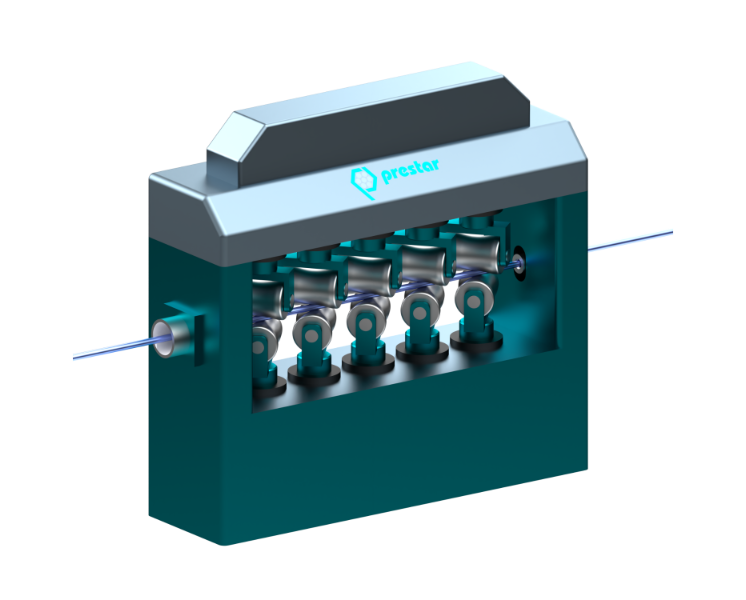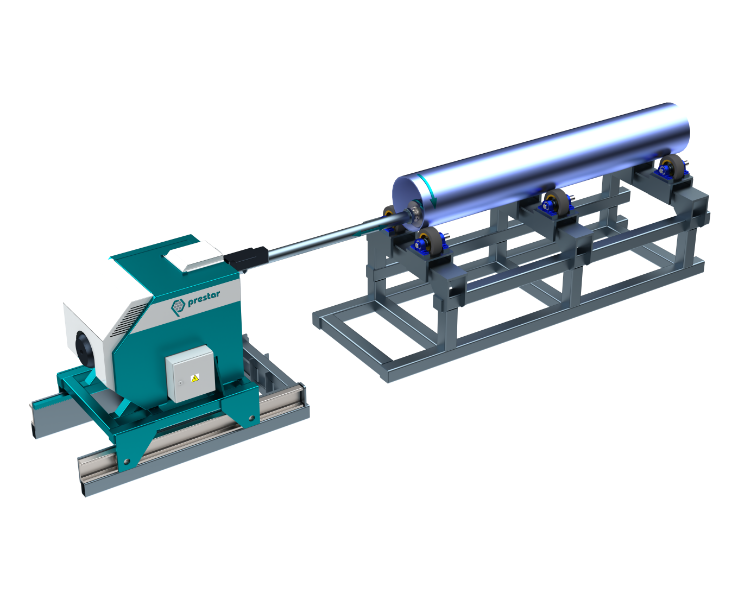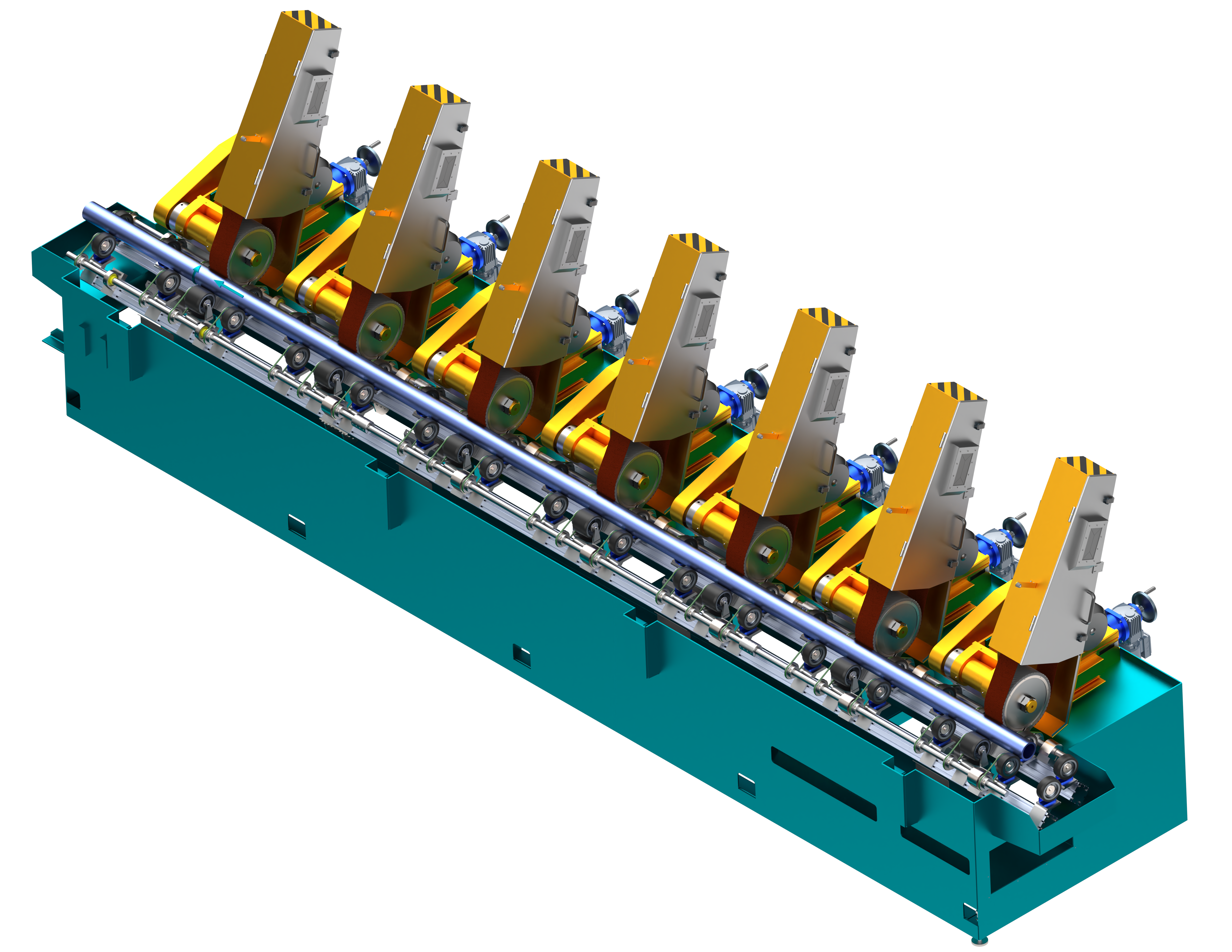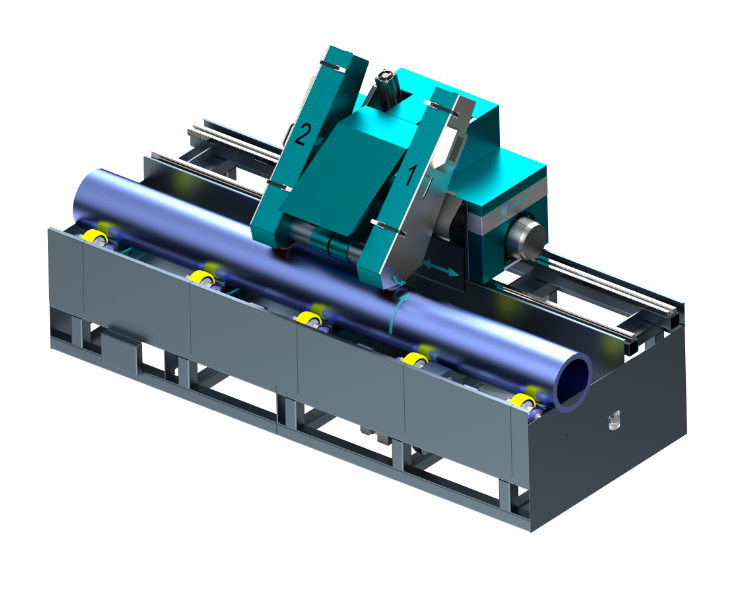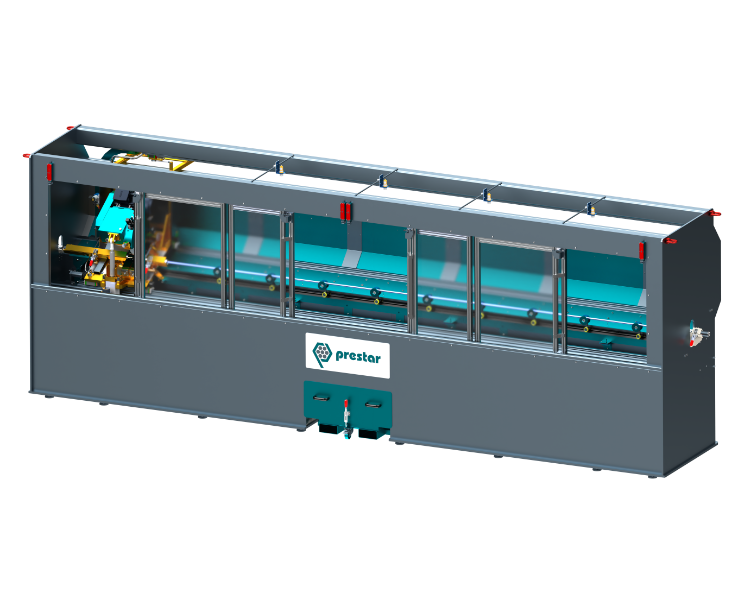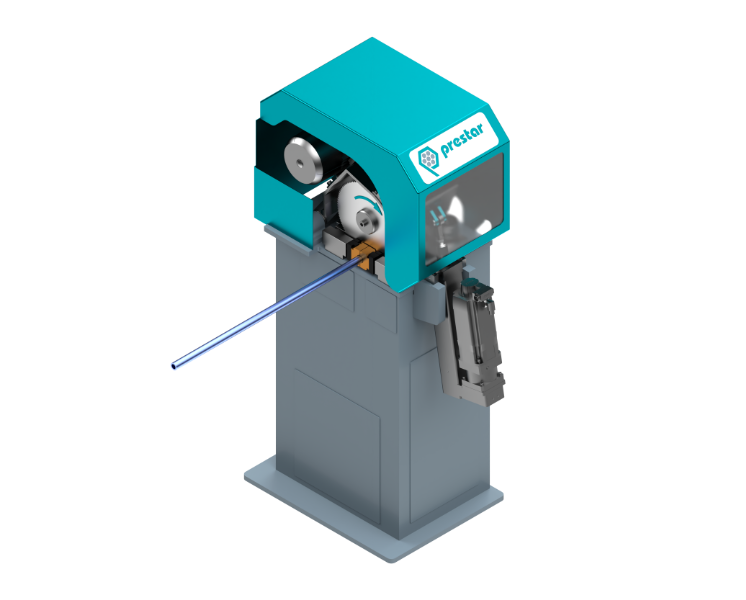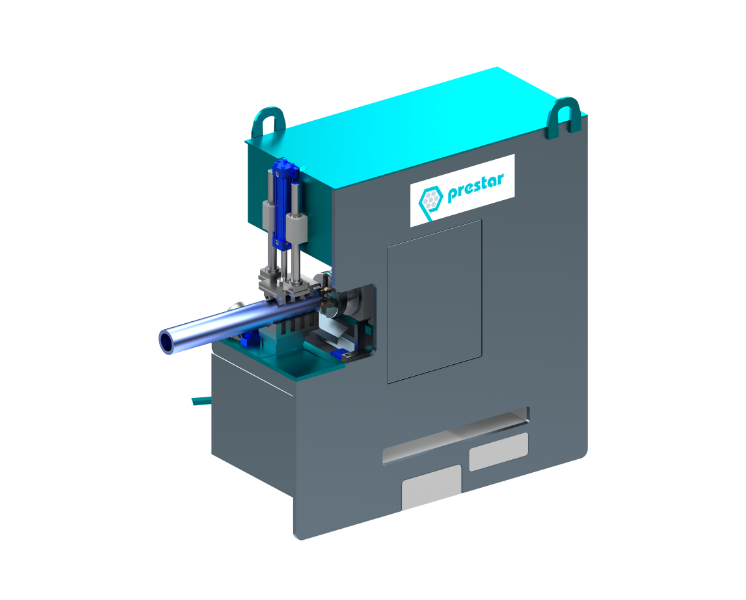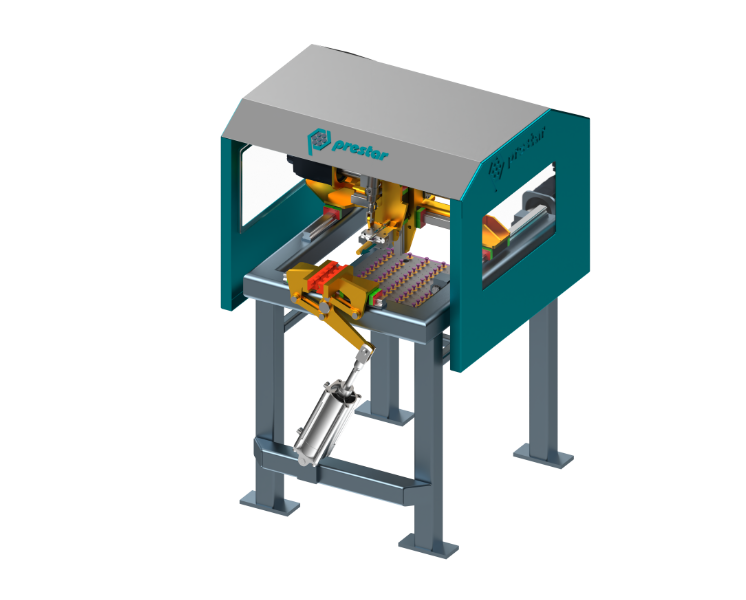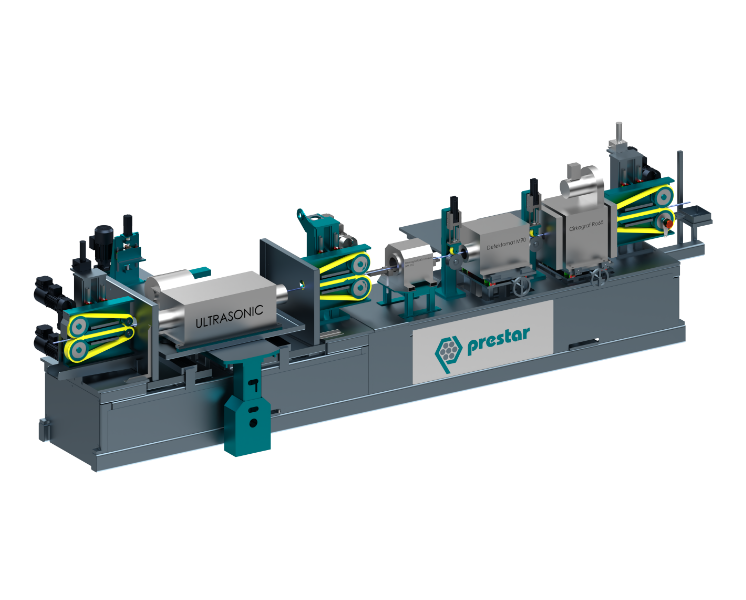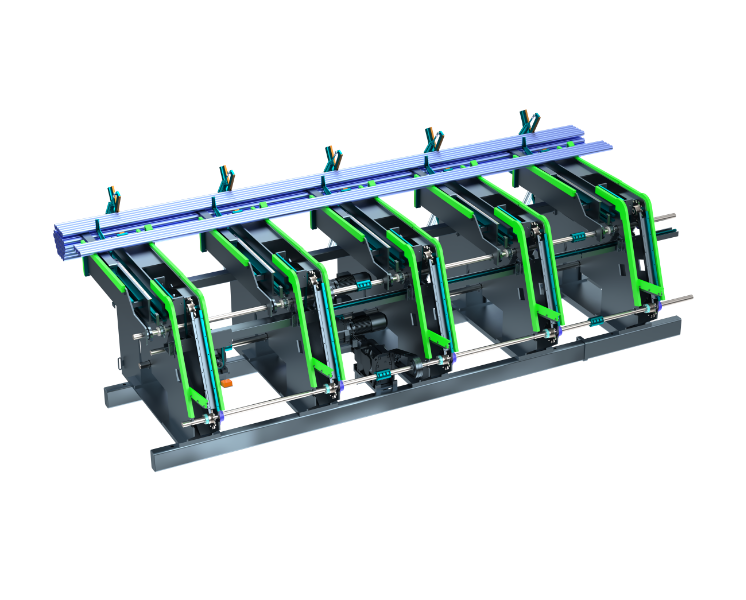 A new line for pipes or rods will demonstrably make production more efficient
90% of customers perceive Prestar's technology as highly advanced