Let's streamline the future together!
As the main contractor, we provide complex services for the implementation of a smart factory with the principles of Industry 4.0 from design, sensor technology, PLC, SCADA, MES system, to interconnection with the ERP system.
We can advise you on the collection of relevant online data, and vertical and horizontal communication across the company. Be an example of production automation for others.
Our goal is to find a suitable solution with the aim of higher production efficiency with a short return on investment.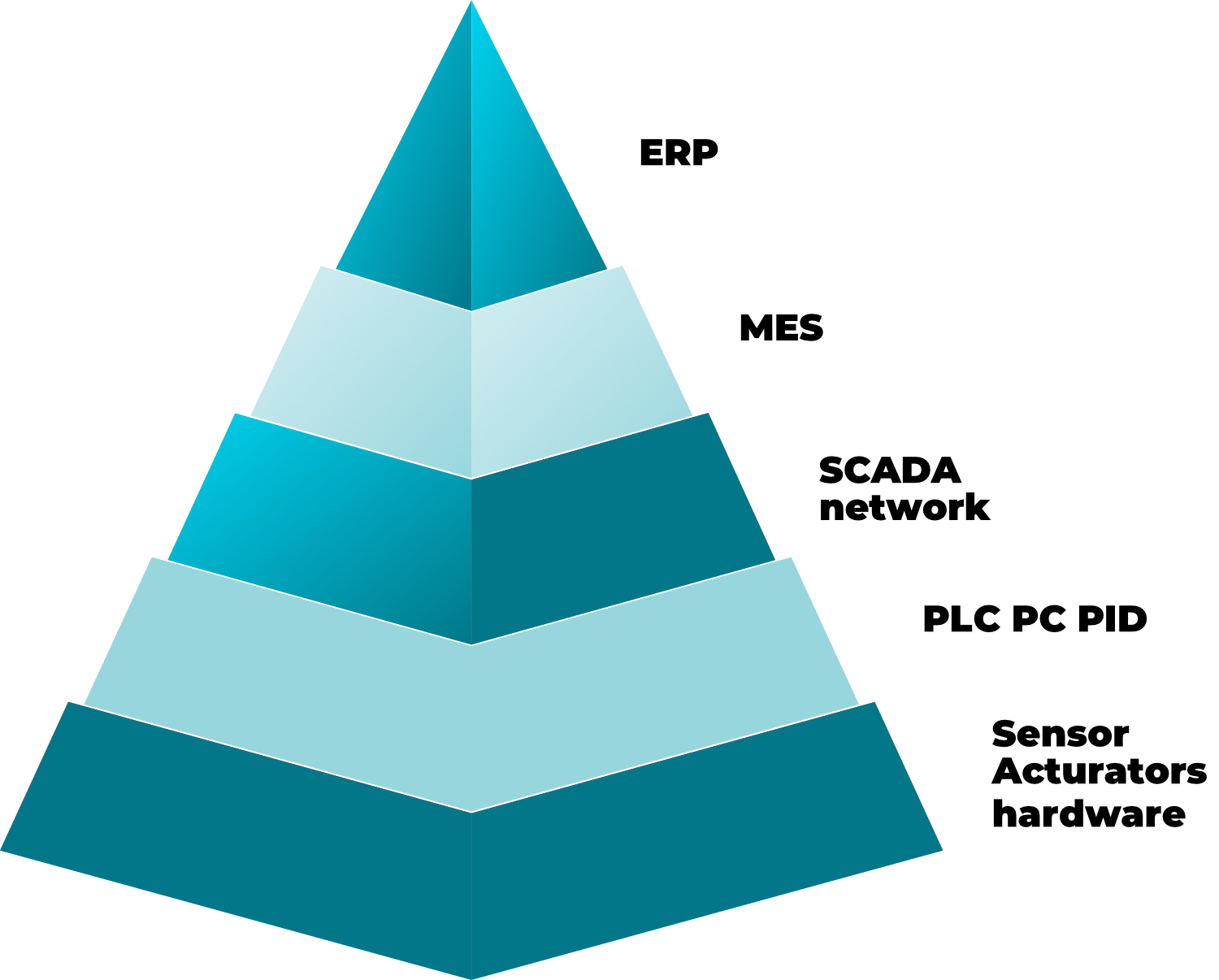 EPR
H-level+: spojení na míru s ERP/MES/IT systémy na bázi OPC-UA, MQTT, TCP-IP, Modbus TCP
MES
MES+: modulární systém pro chytré továrny a on-line sběr relevantních dat, monitorování výroby, plánování a řízení výroby, řízení údržby, řízení kvality a traceability, vizualizaci výroby, výkonnostní analýzy
SCADA network
SCADA+: velíny pro komplexní linky, aplikace schopna vizualizovat data ze všech snímačů a akčních členů na lince
Mobility+: Mobilní panel nebo průmyslový tablet pro údržbu, servis, lokální ovládání
klientská vizualizační aplikace, zrcadlový obraz aplikace velínu
Digital Twin+: fyzikální model linky (digitální dvojče)
PLC
IoT+: zabezpečené připojení k internetu, pomocí sítě zákazníka nebo přes mobilního operátora umožní vzdálenou správu a rozšířené funkce balíčků (Diagnostika+, Servis+, Vibro+)
RFID+: logování operátorů, hlídání přípravků dle zvolené výrobní metody
Servis+: interaktivní postupy servisních činností a údržby (videa, PDF na panelech HMI), zobrazení náhradních a opotřebitelných dílů, při připojení k internetu zaslání emailu s žádosti o dodání (servisnímu středisku Prestar nebo zákazníka)
Vibro+: vibrodiagnostika, získávání dat pro prediktivní údržbu, upozornění přes email
Data+: archivace dat lokálně na bázi MS SQL
Data Cloud+: cloudové řešení archivace dat
Diagnostika+: interaktivní diagnostika, při poruše odkáže graficky místo na lince, návod/postup jak odstranit poruchu
Sensor
Optimalizace+: zkušebního provoz po předání linky za účasti programátora s rozšířeným školením operátorů a optimalizací výrobního procesu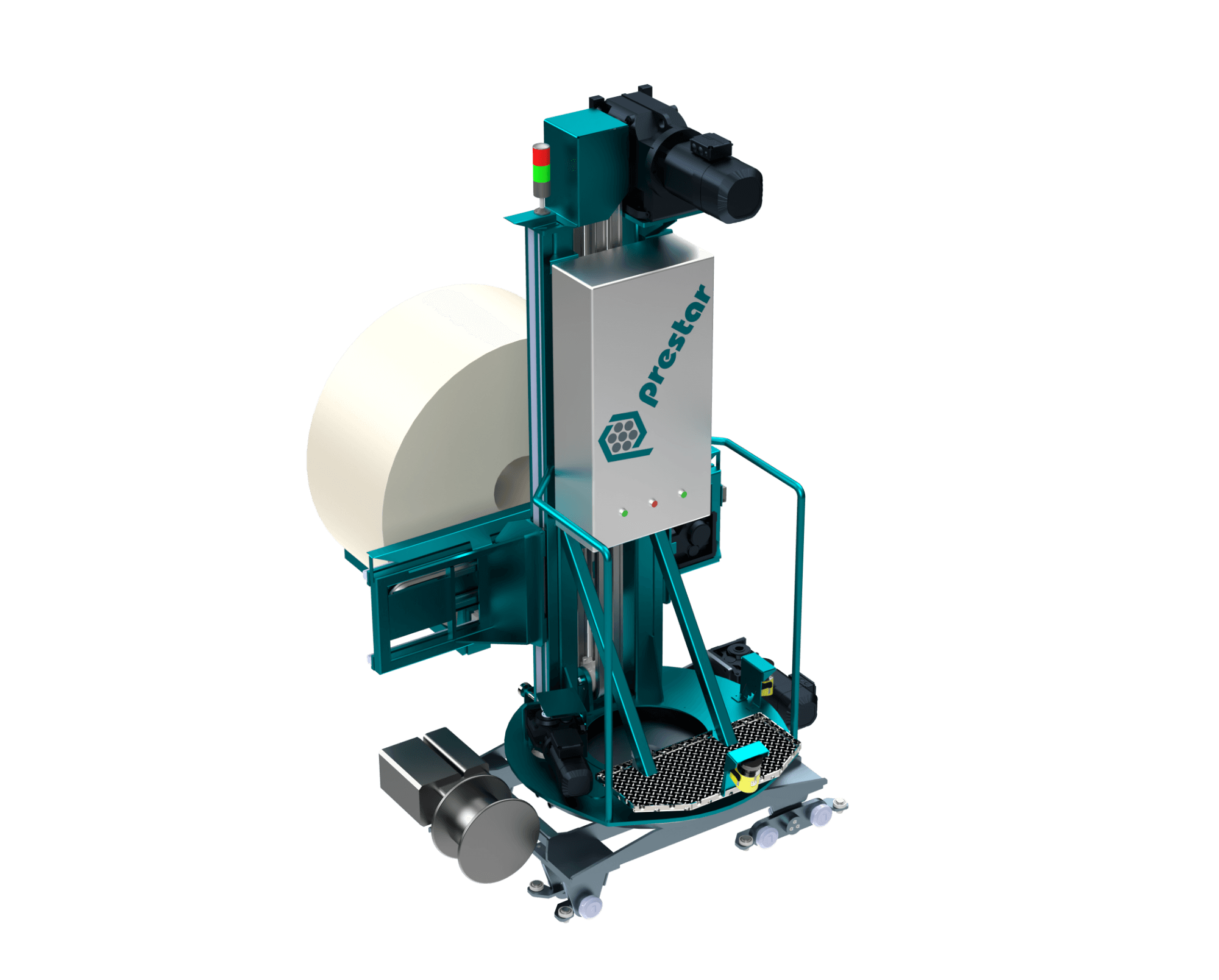 Automatic manipulator for paper rolls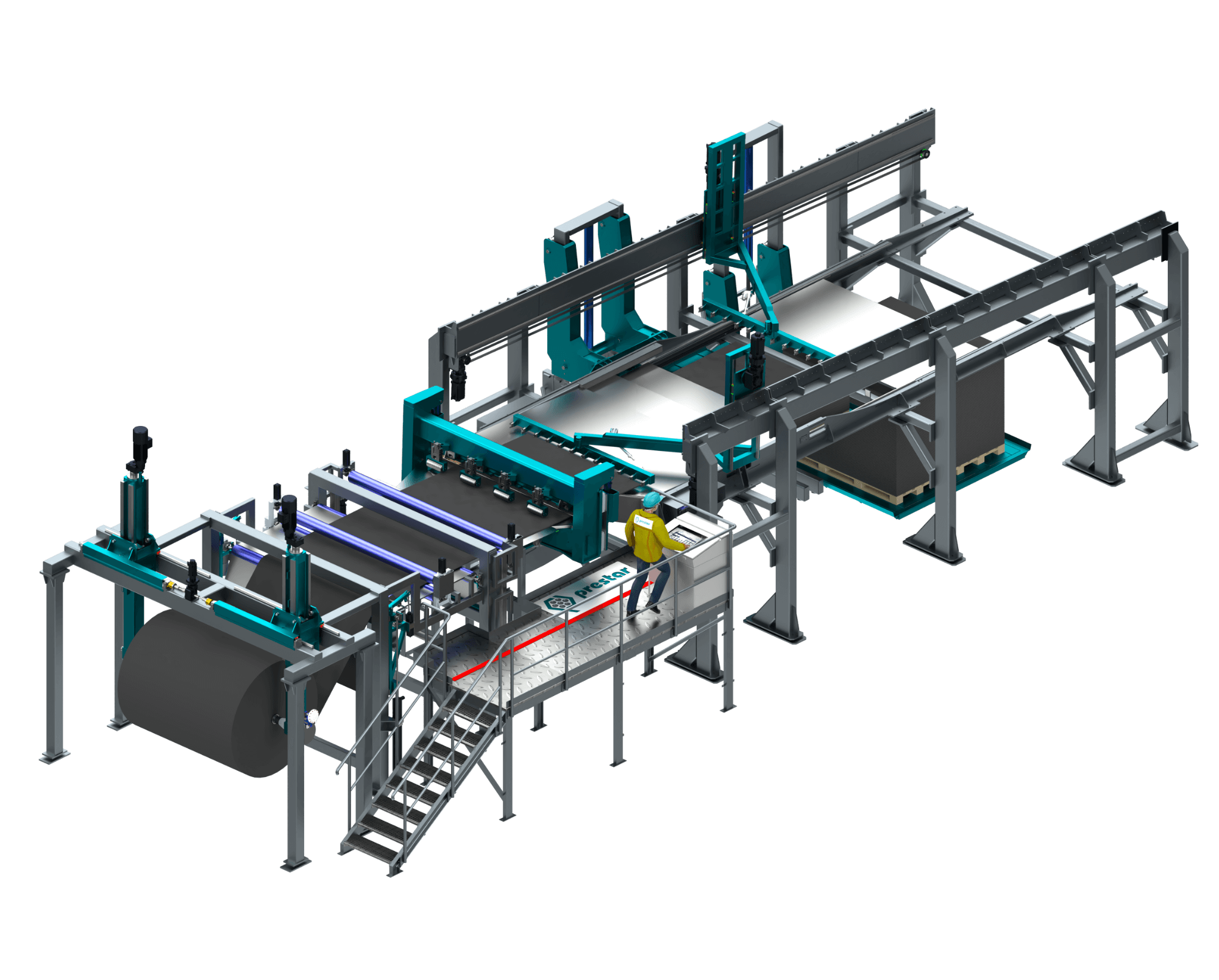 Automatic textile scissors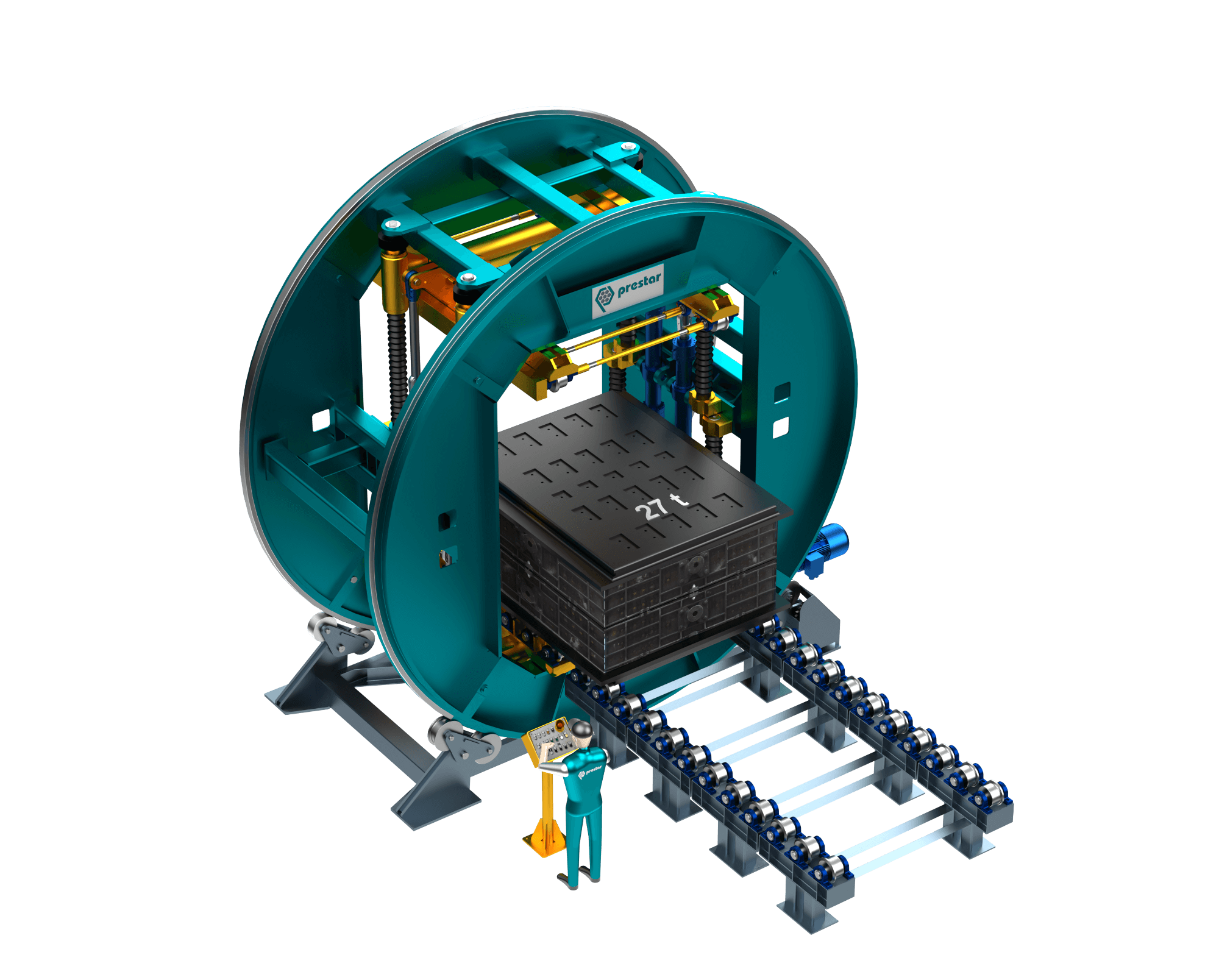 Machine for turning forms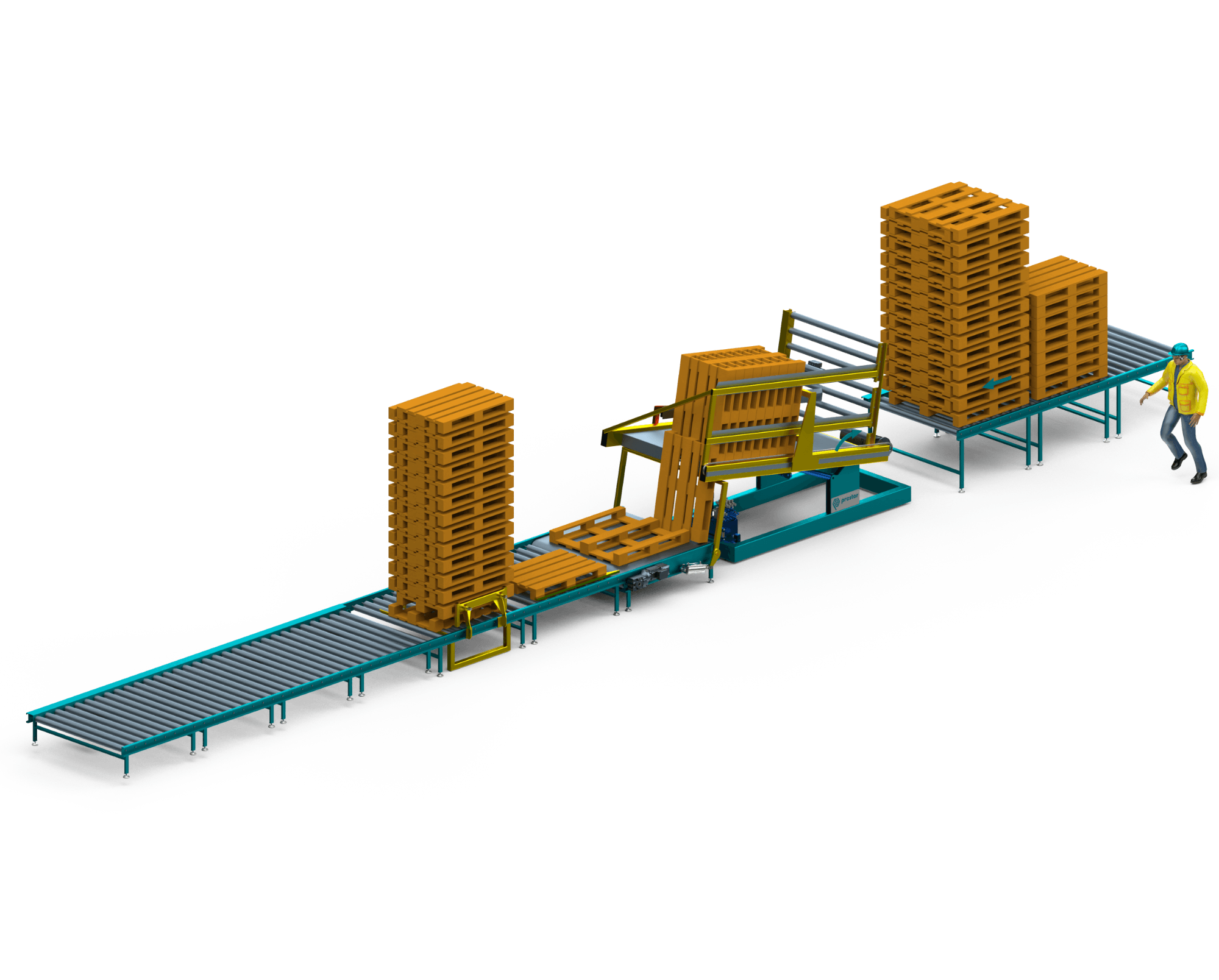 The sorting system for EUR pallets
79% of customers regret not making the decision to automate faster.