The sorting system for EUR pallets
Sorting and transporting of the EUR pallet easily and quickly.
Description of the device
The pallet sorting system is quick and easy, breaking down pallets one by one and ensuring that pallets can be sorted into quality or type after a short check by the operator.
The machine can process up to 22 stacks of 18 pallets per hour which means that the pallet sorter can handle 400 pallets per hour. In practice, they reach 300 to 350 pallets per hour because the operator also removes plastic, paper and small defects from the pallets during the inspection.
Automation of pallet sorting can demonstrably reduce costs by up to 60%
Technical parameters of the machine
The pallet sorting system can work with the following types of pallets:
Also similar palettes, just with slightly different size and quality.
Standard pallet dimensions:
800 x 1 200
1 000 x 1 200
1 000 x 1 000
1 140 x 1 140
Other machine equipment
Cylindrical feeding conveyors
Stacker between tipper and control point
Stacker
Burn marking system
Tilting system
Repair station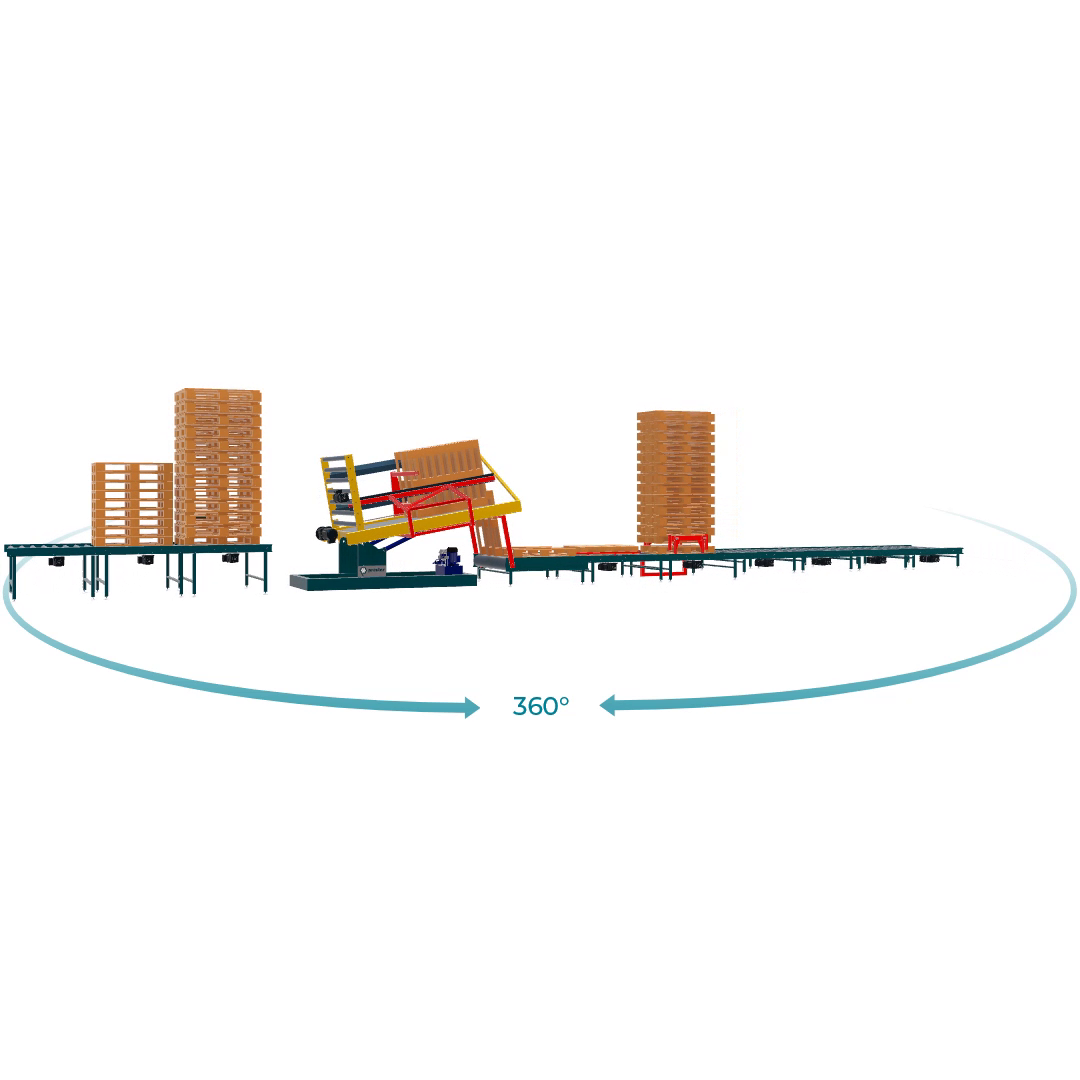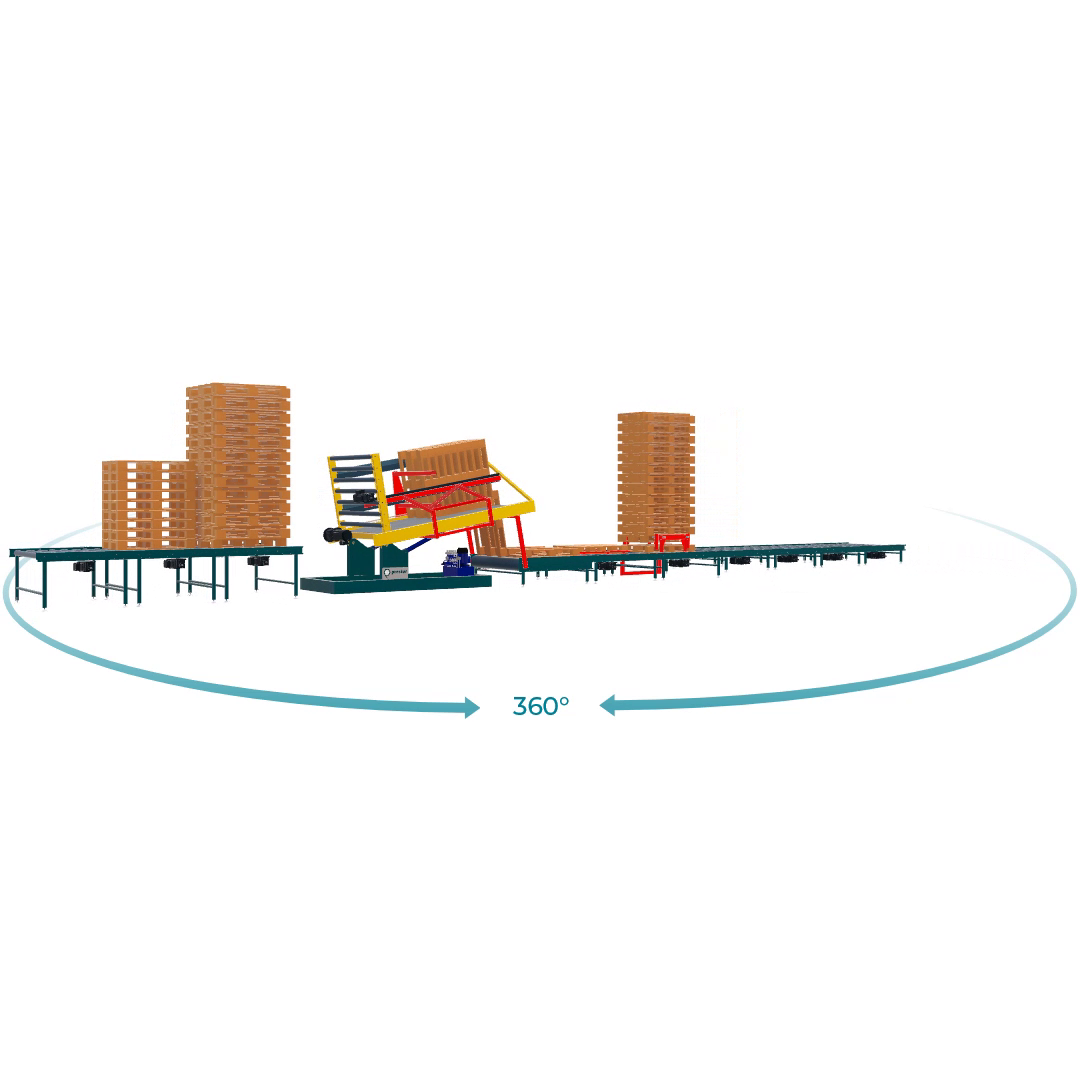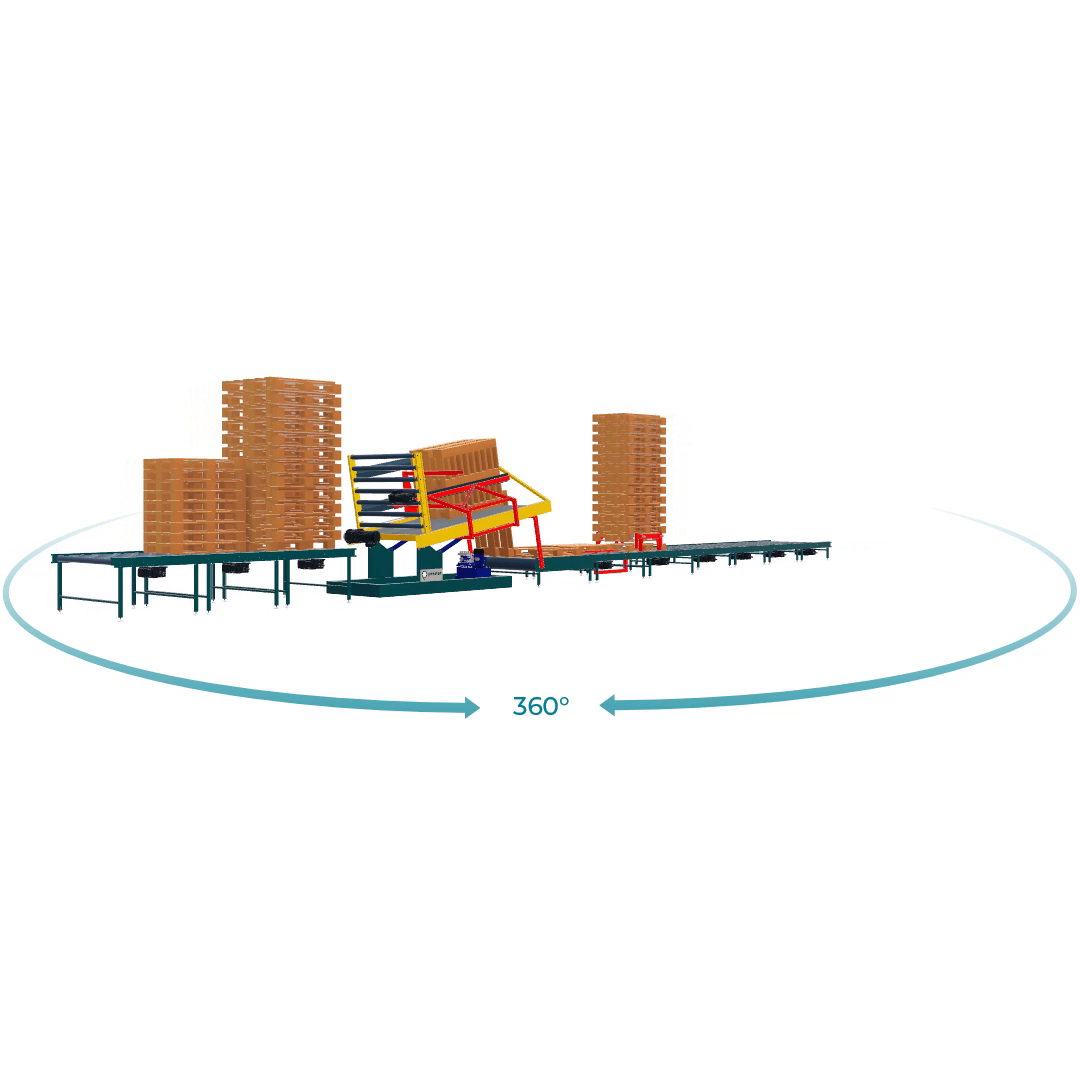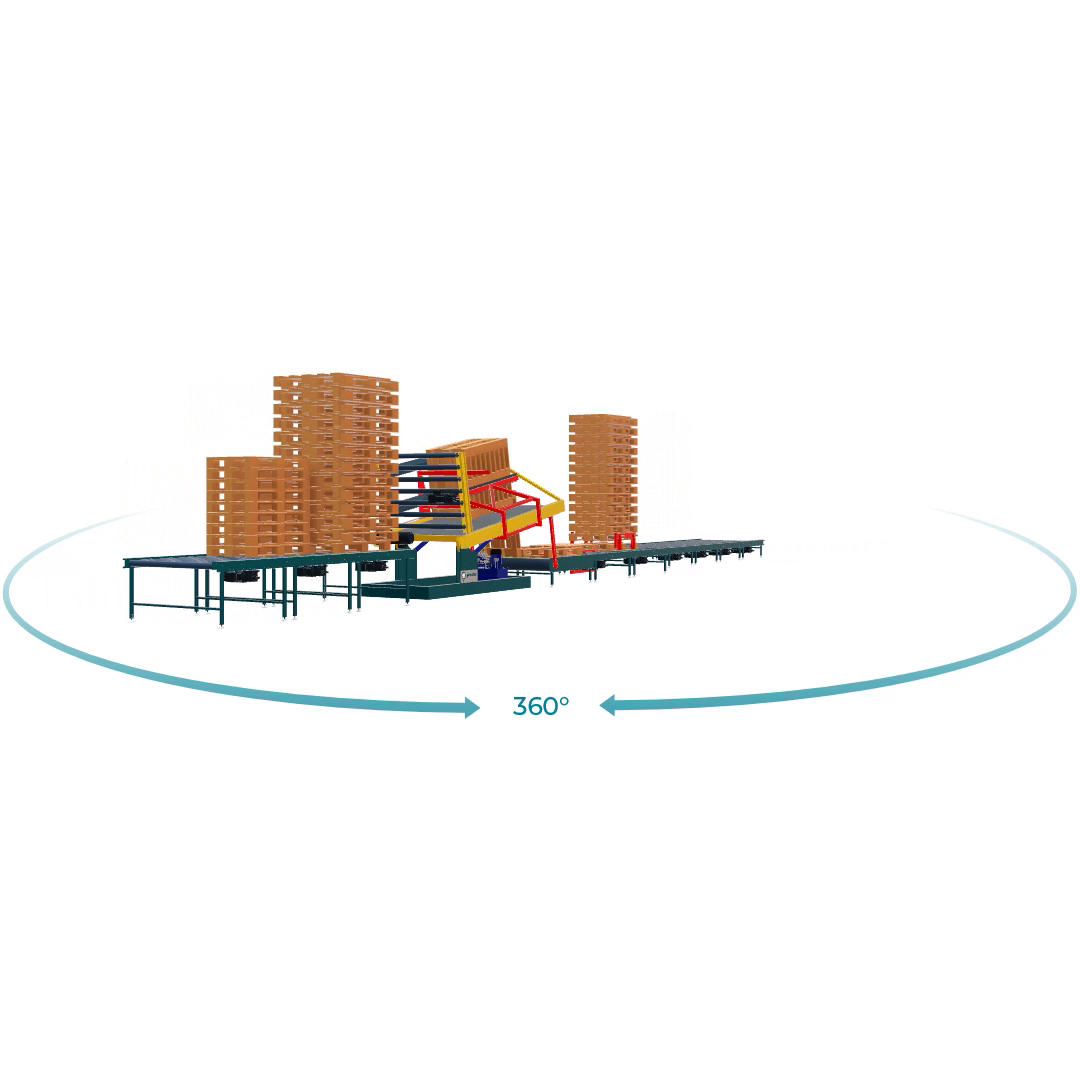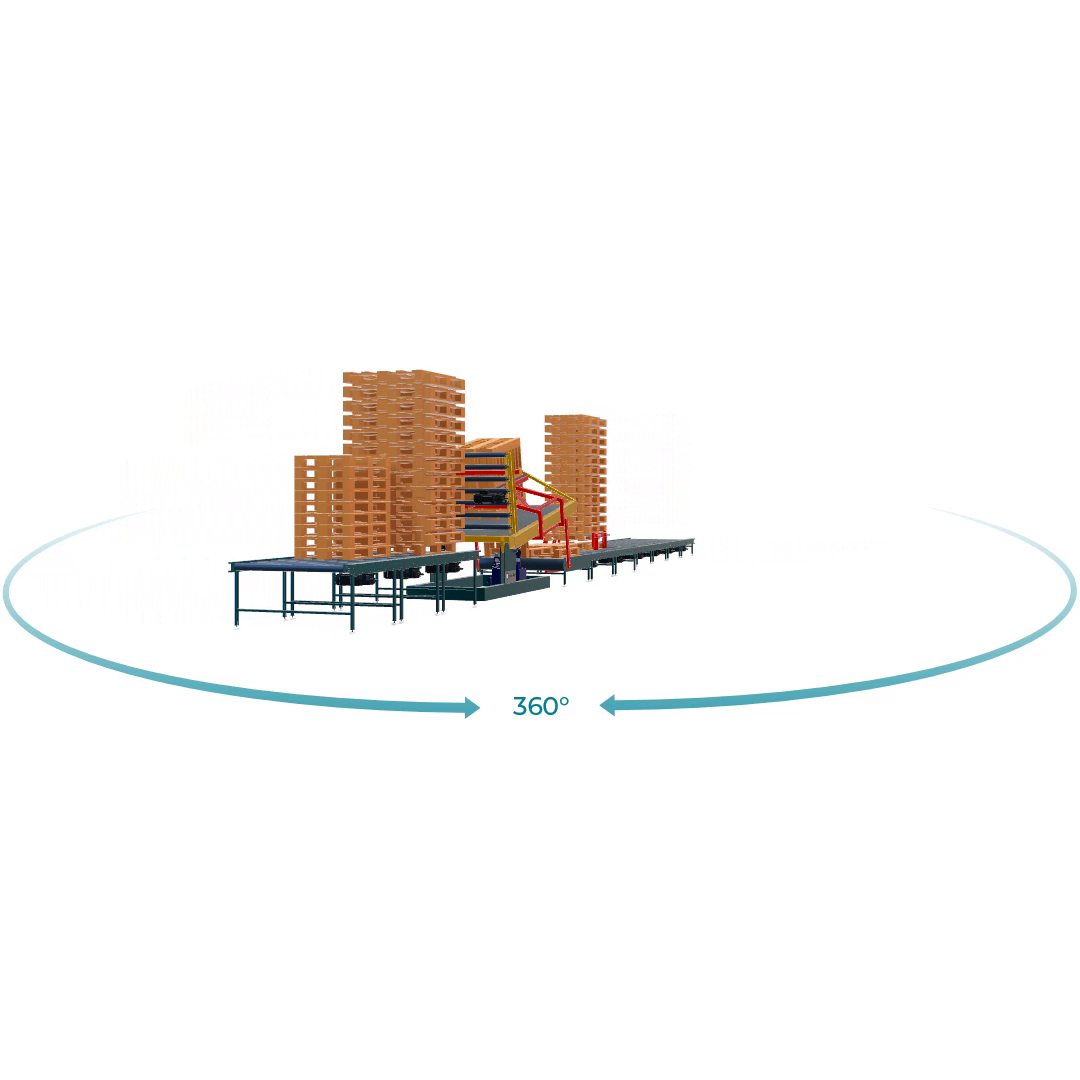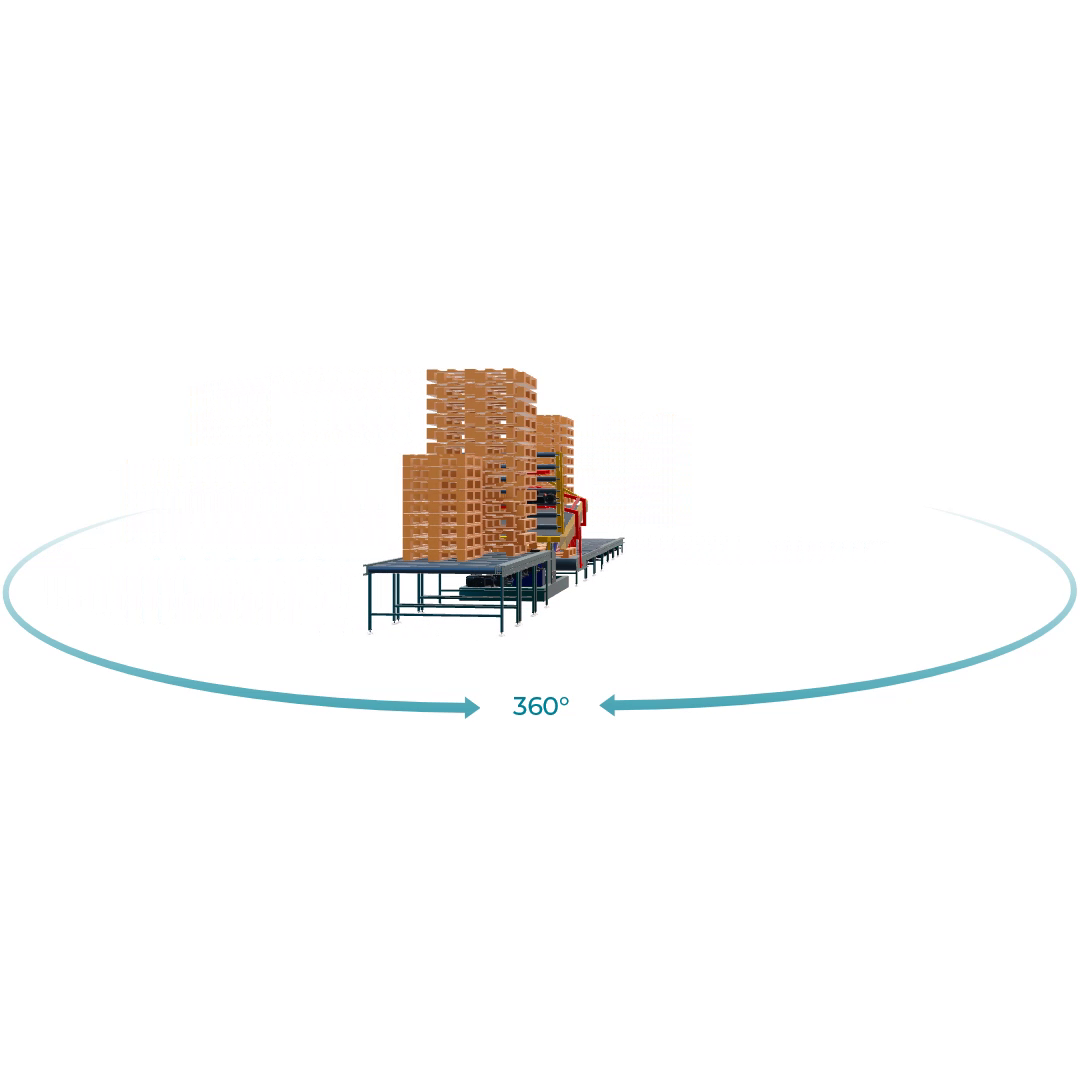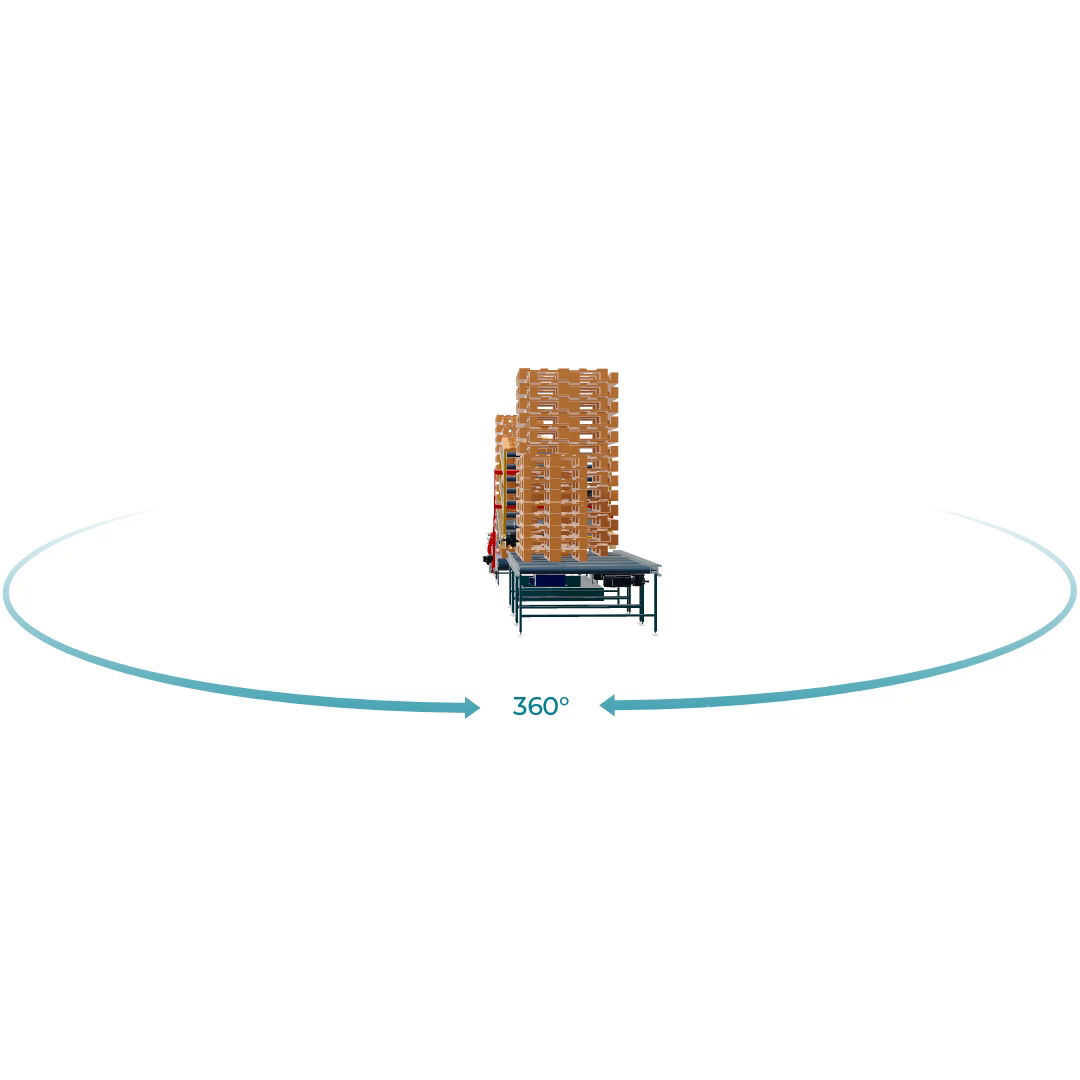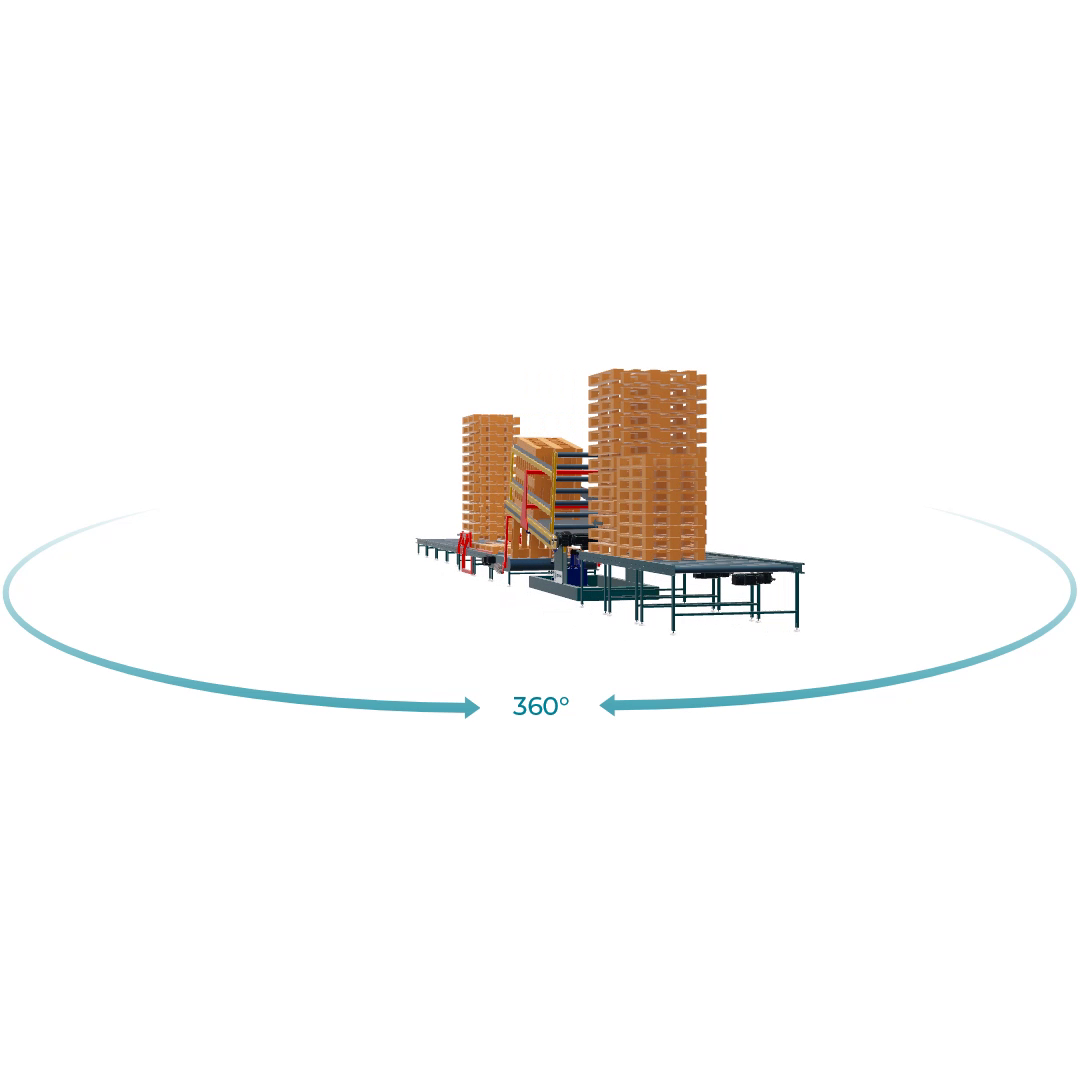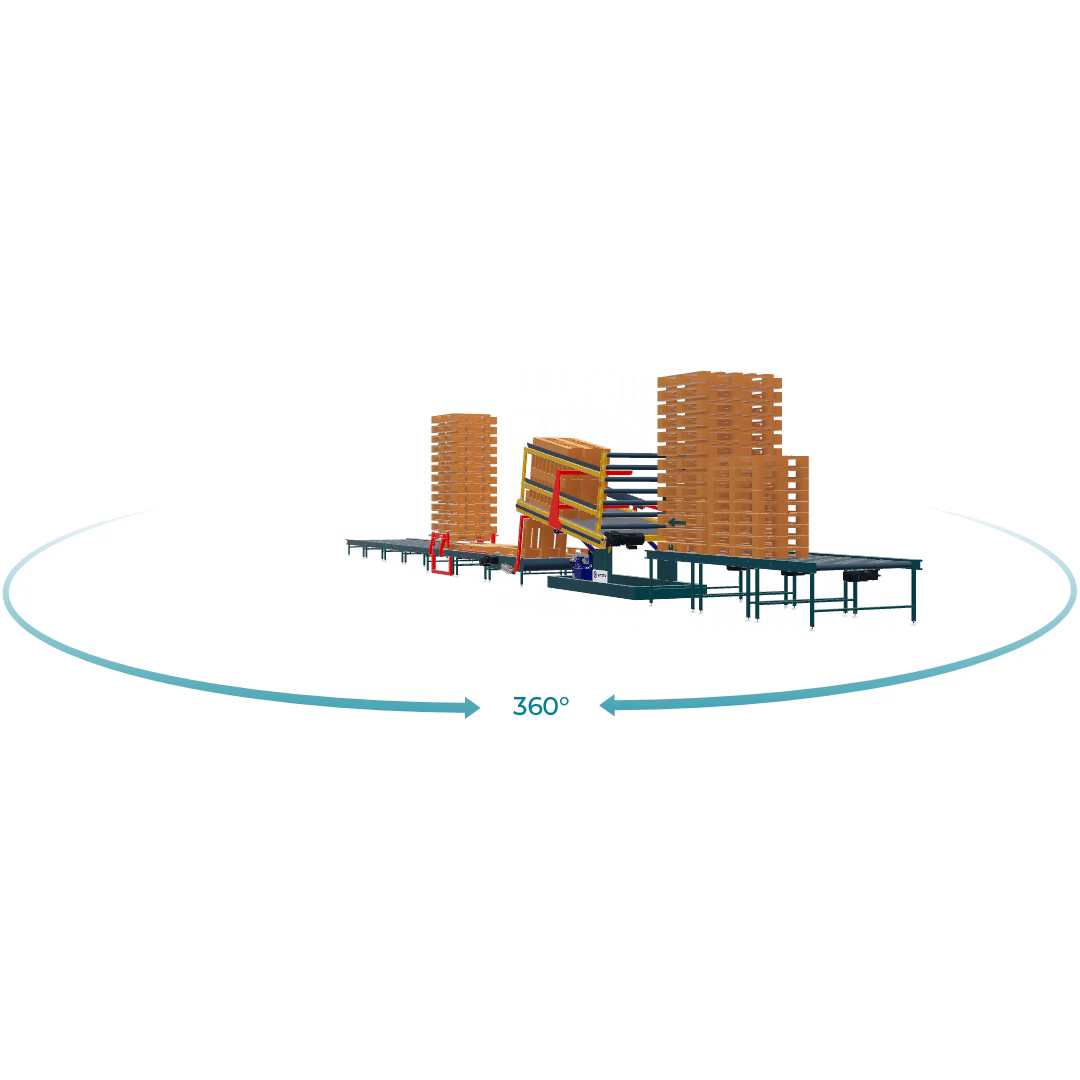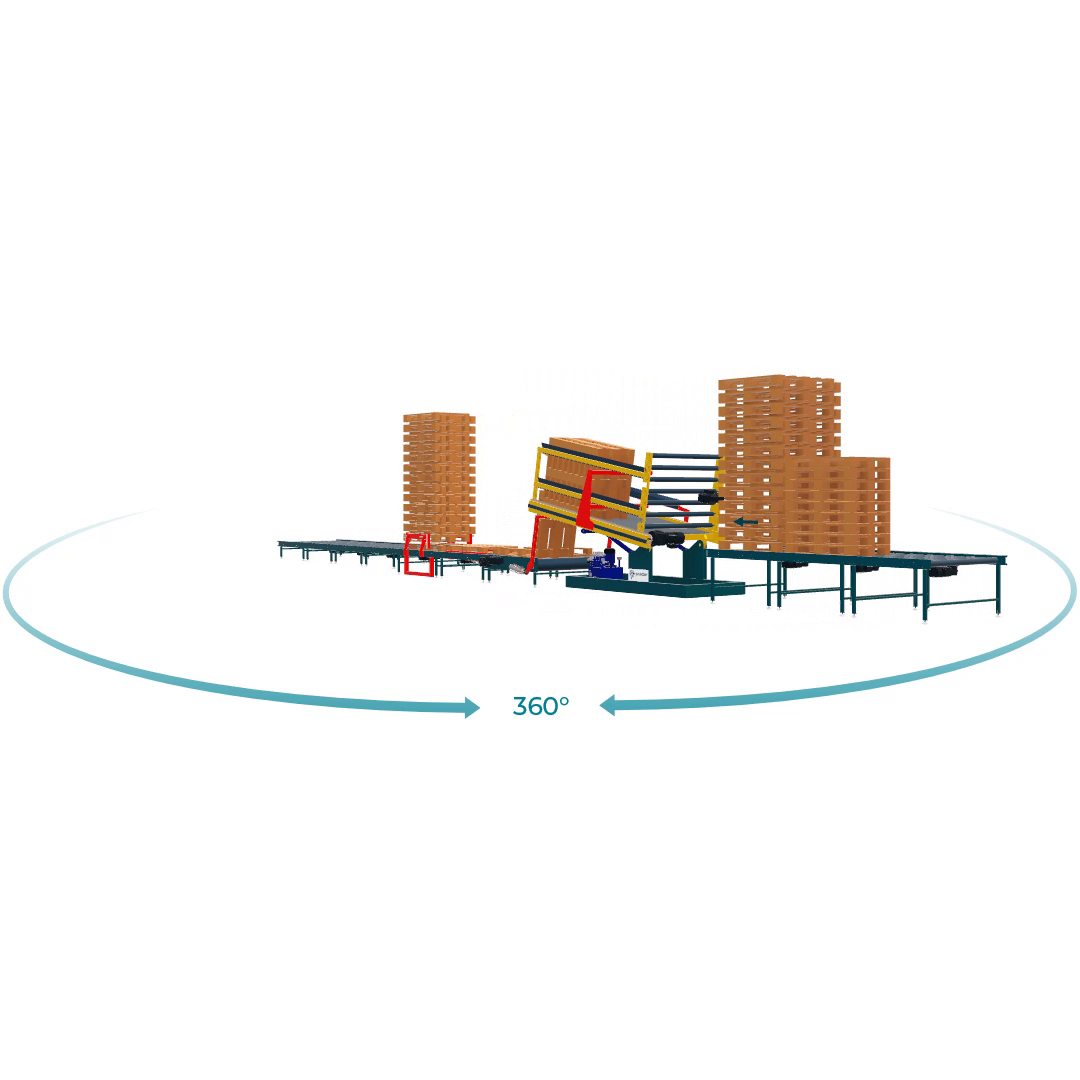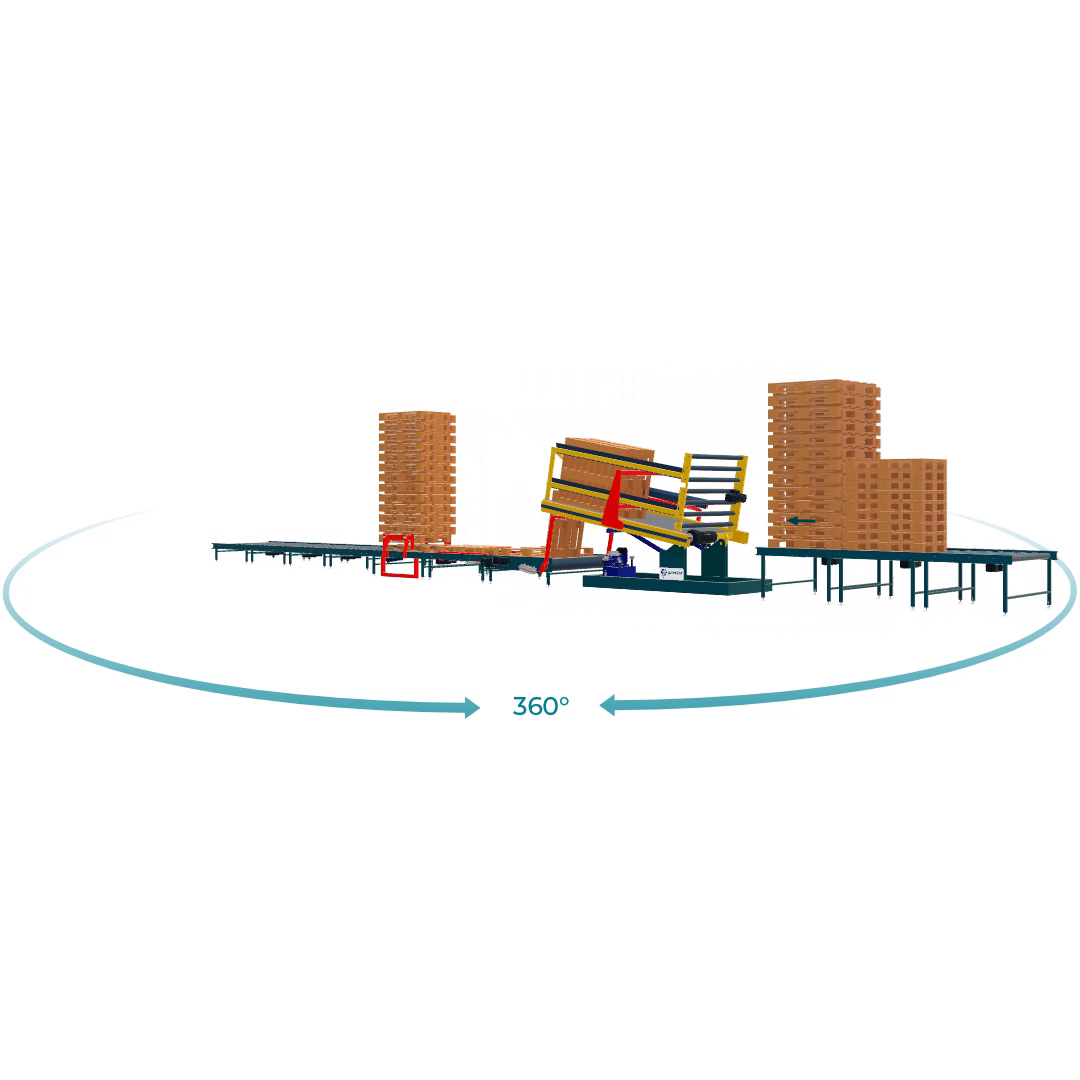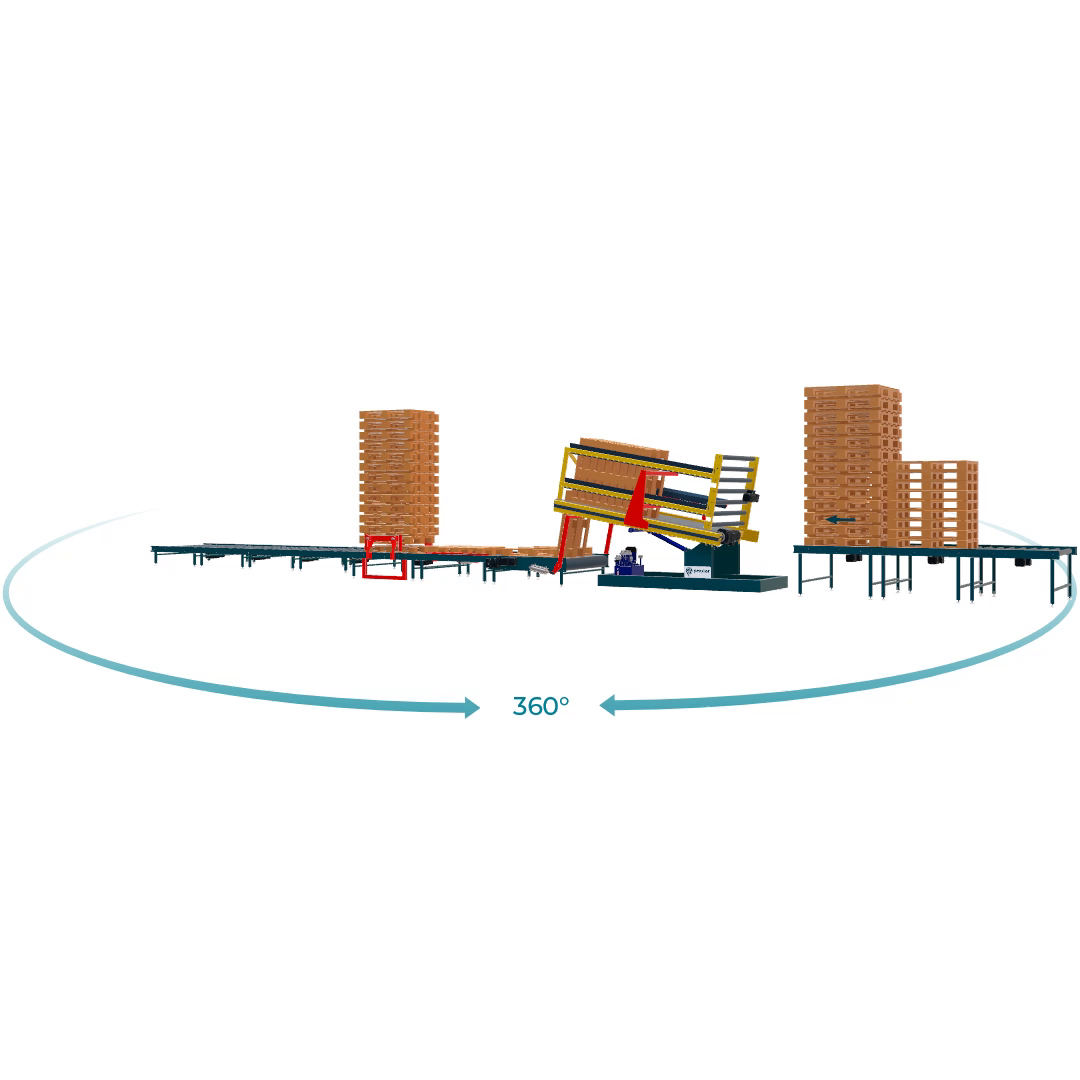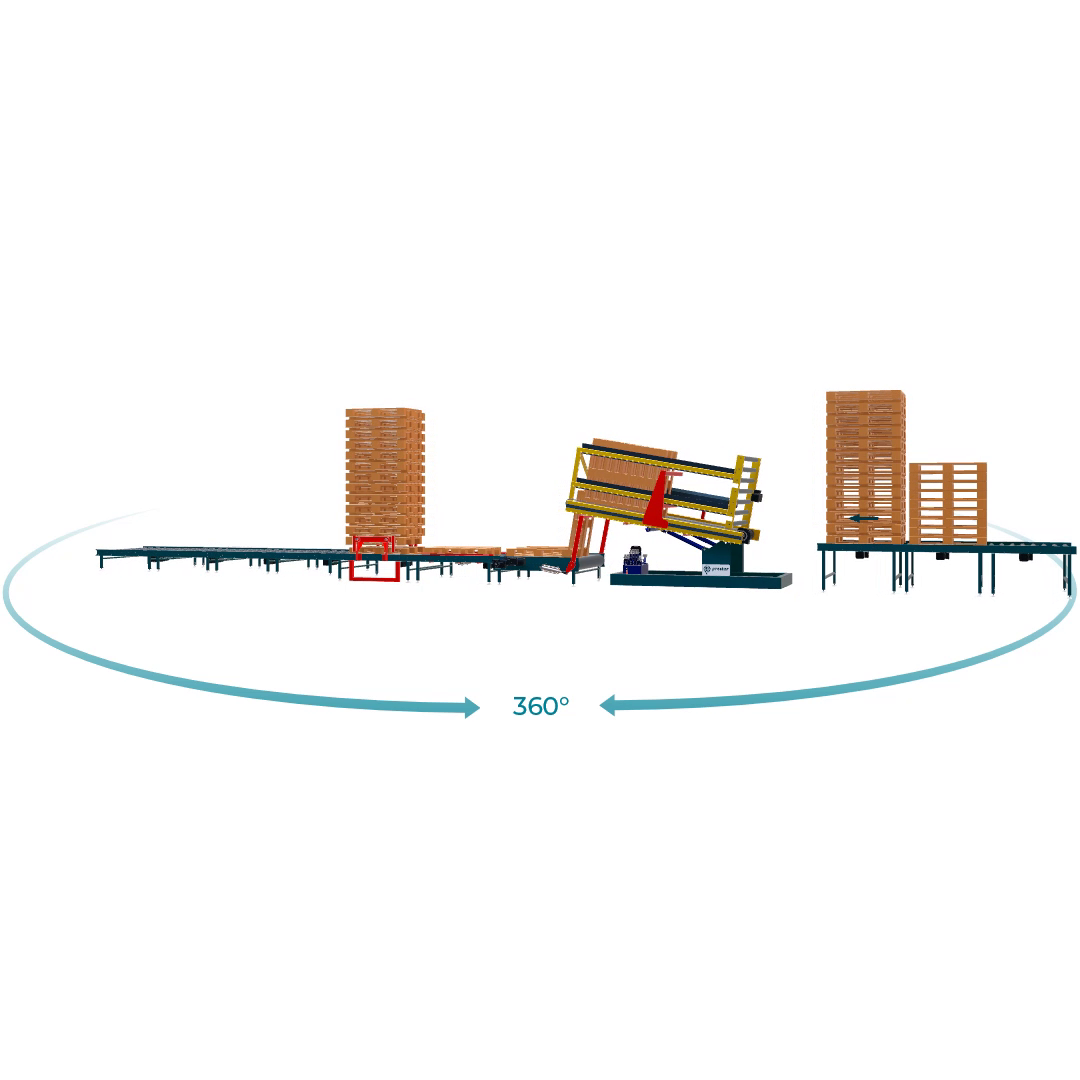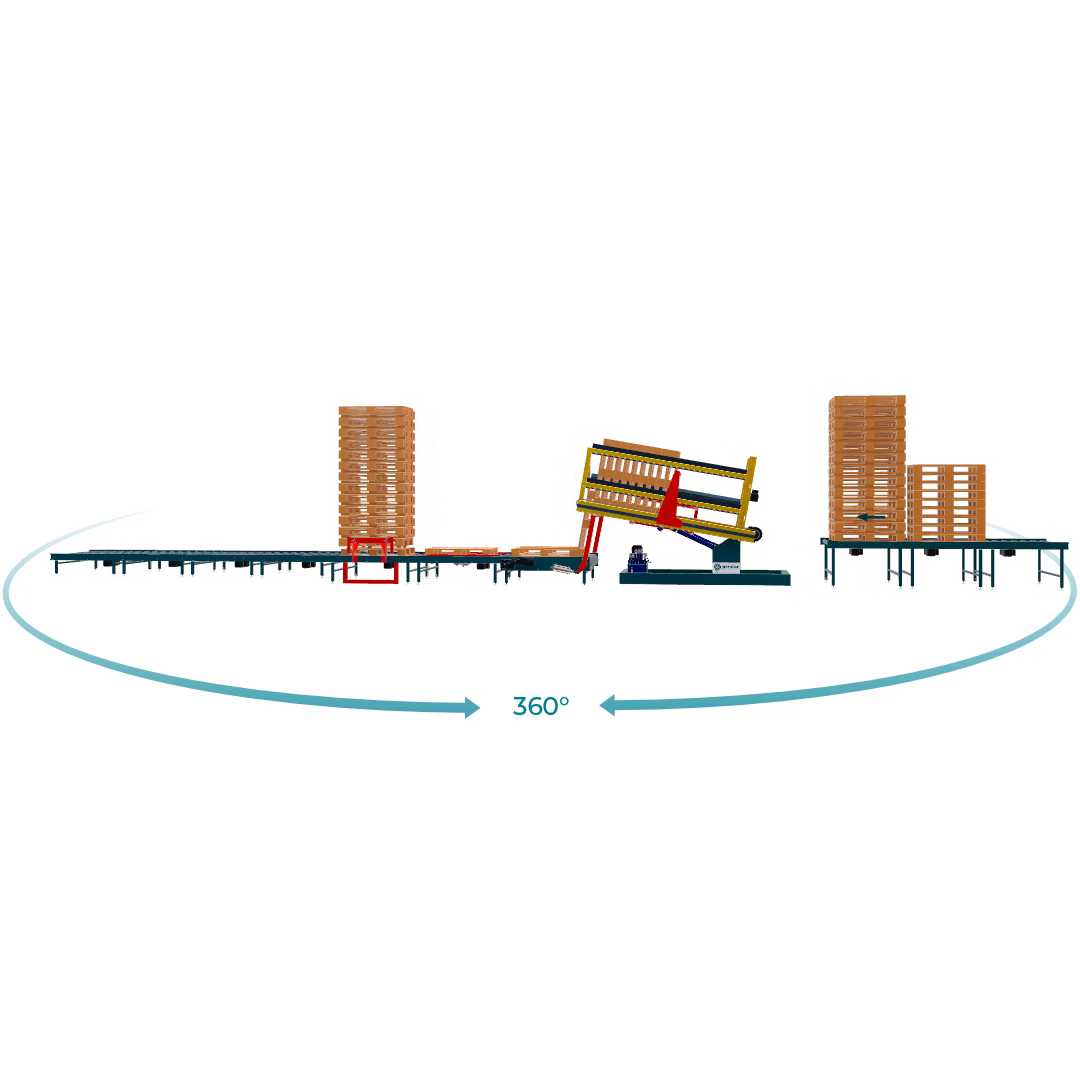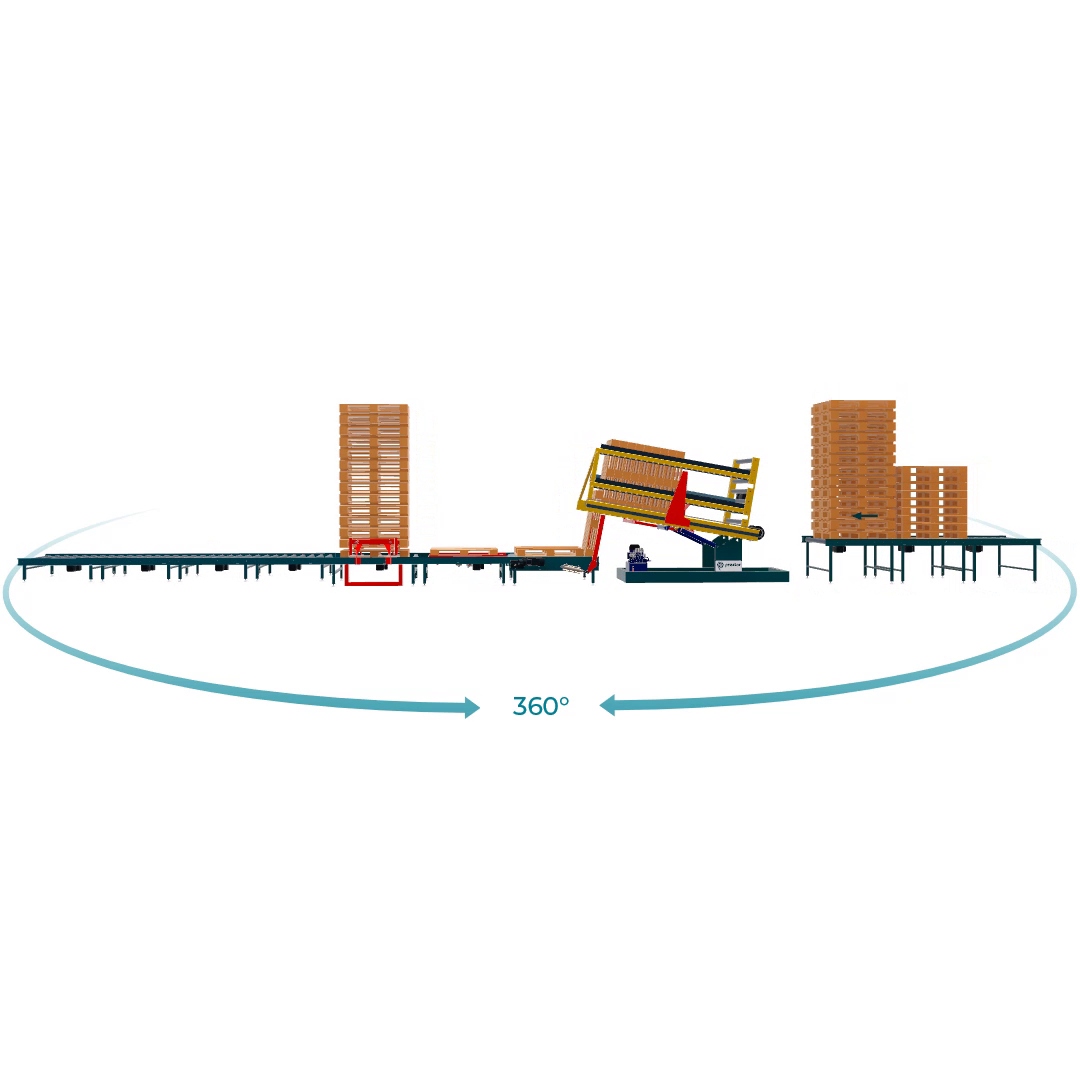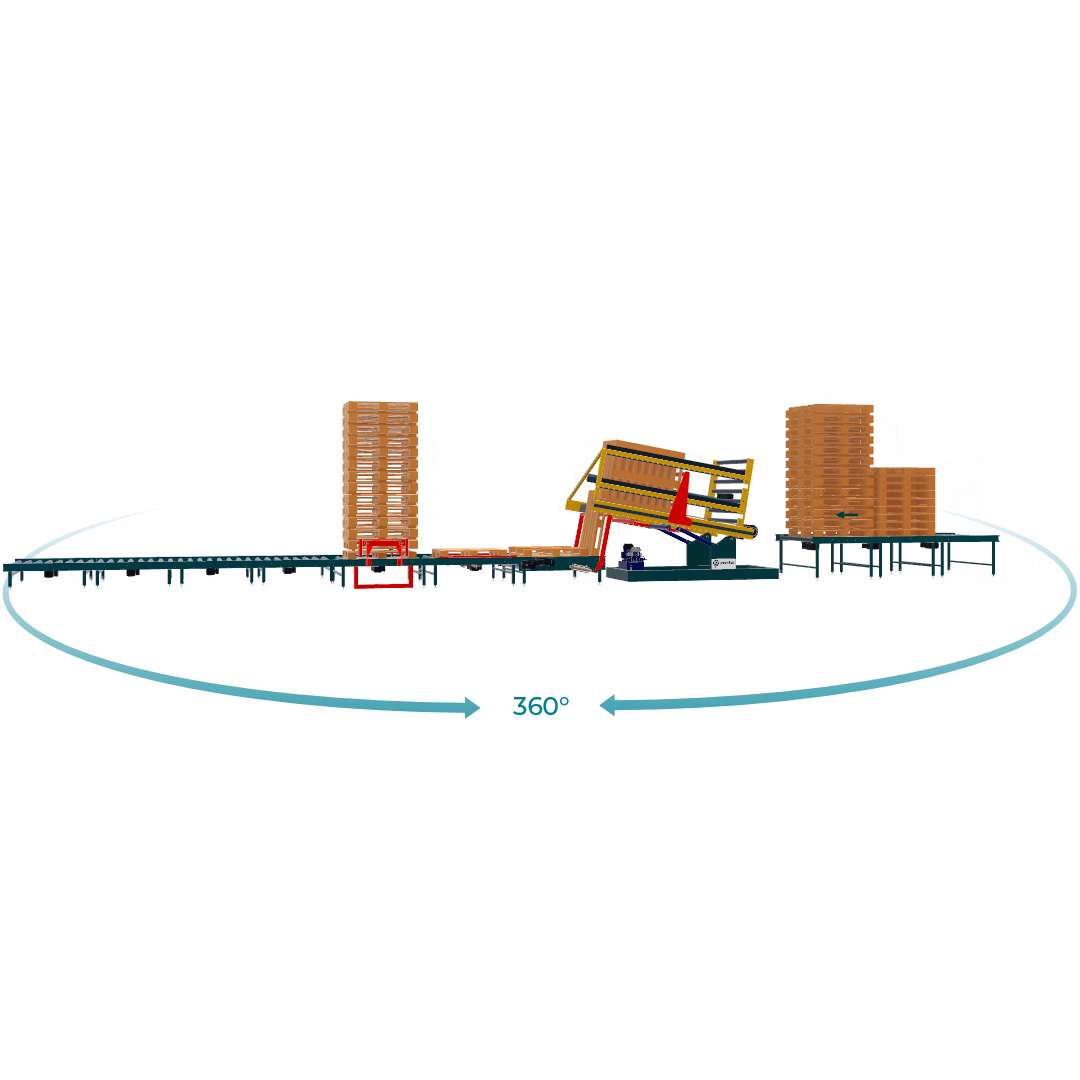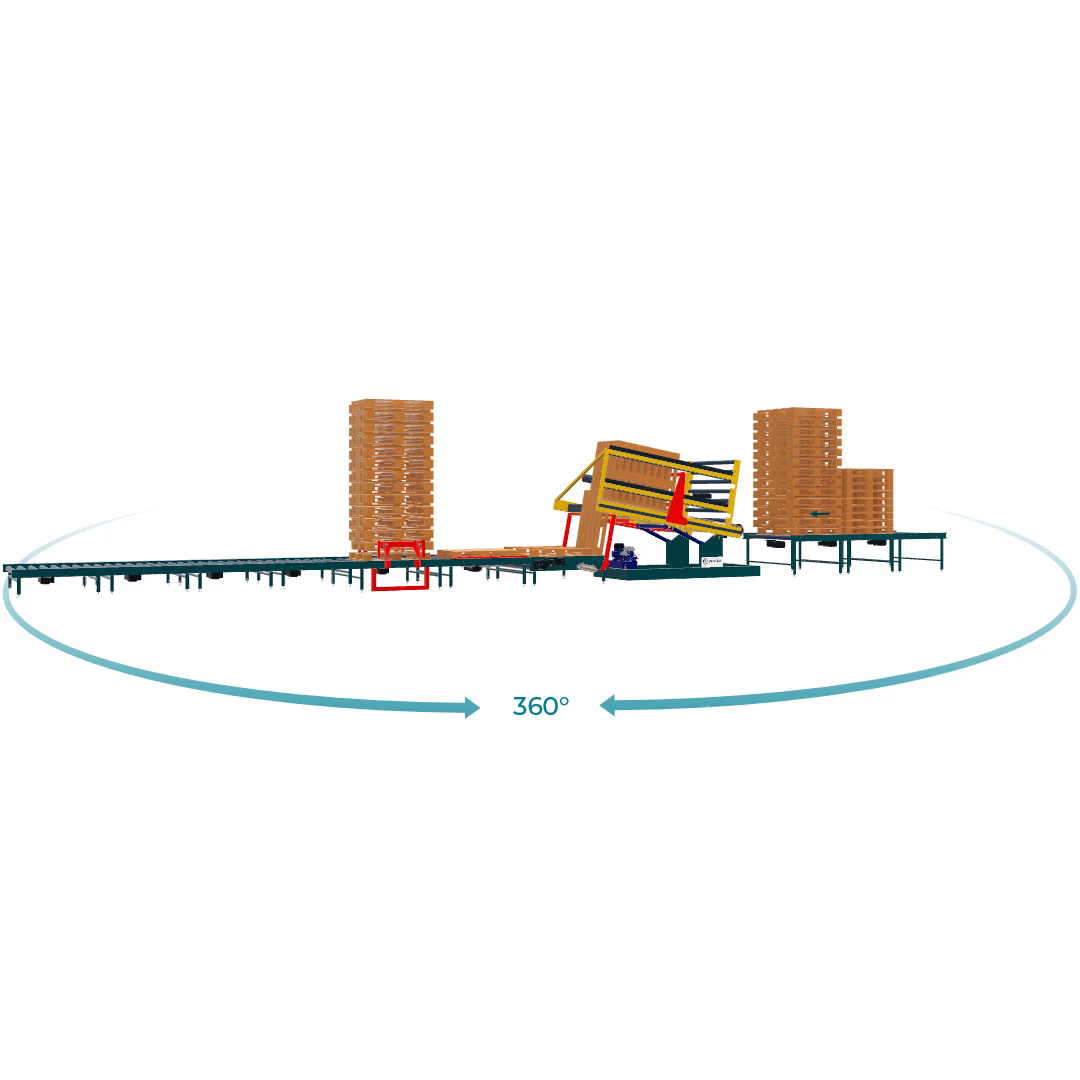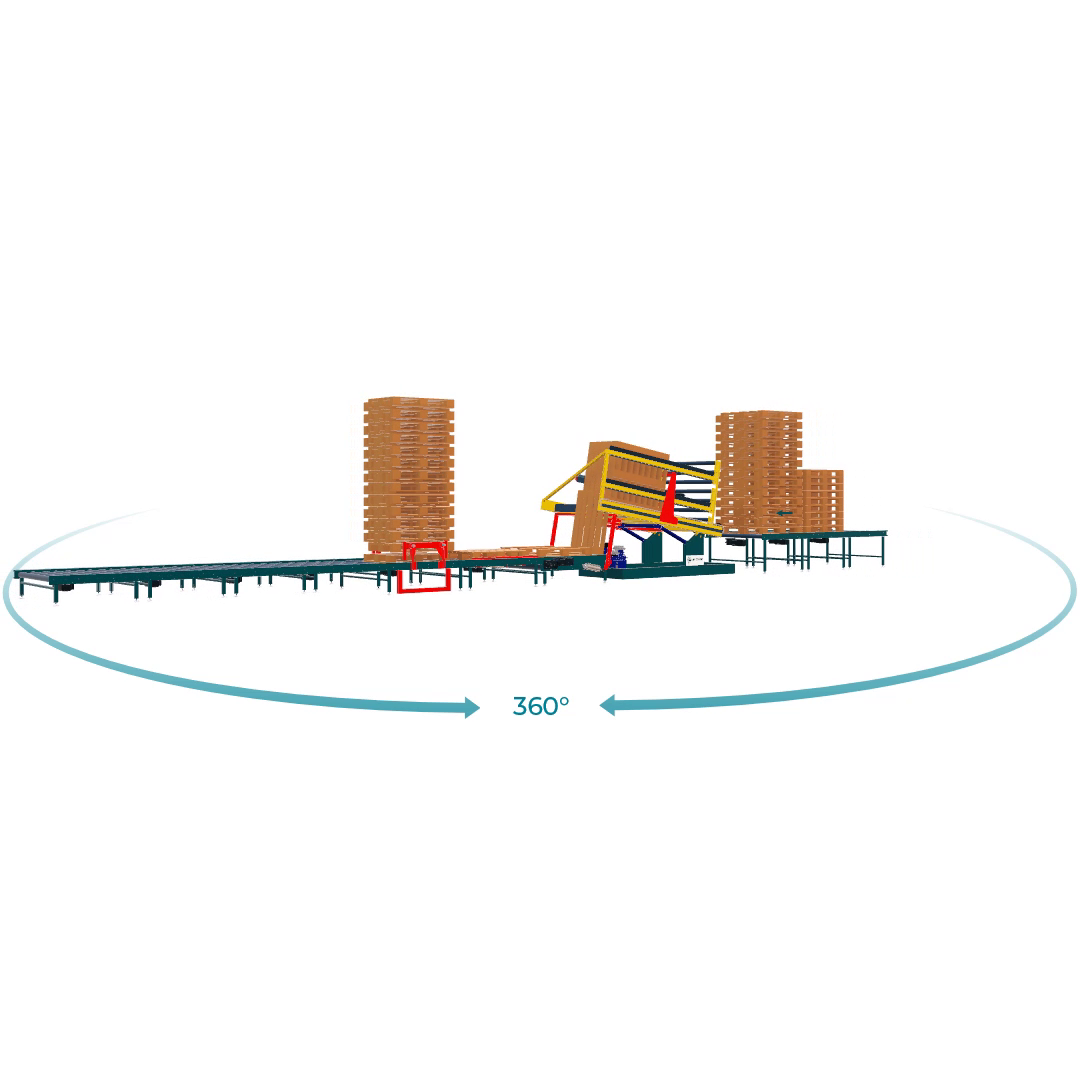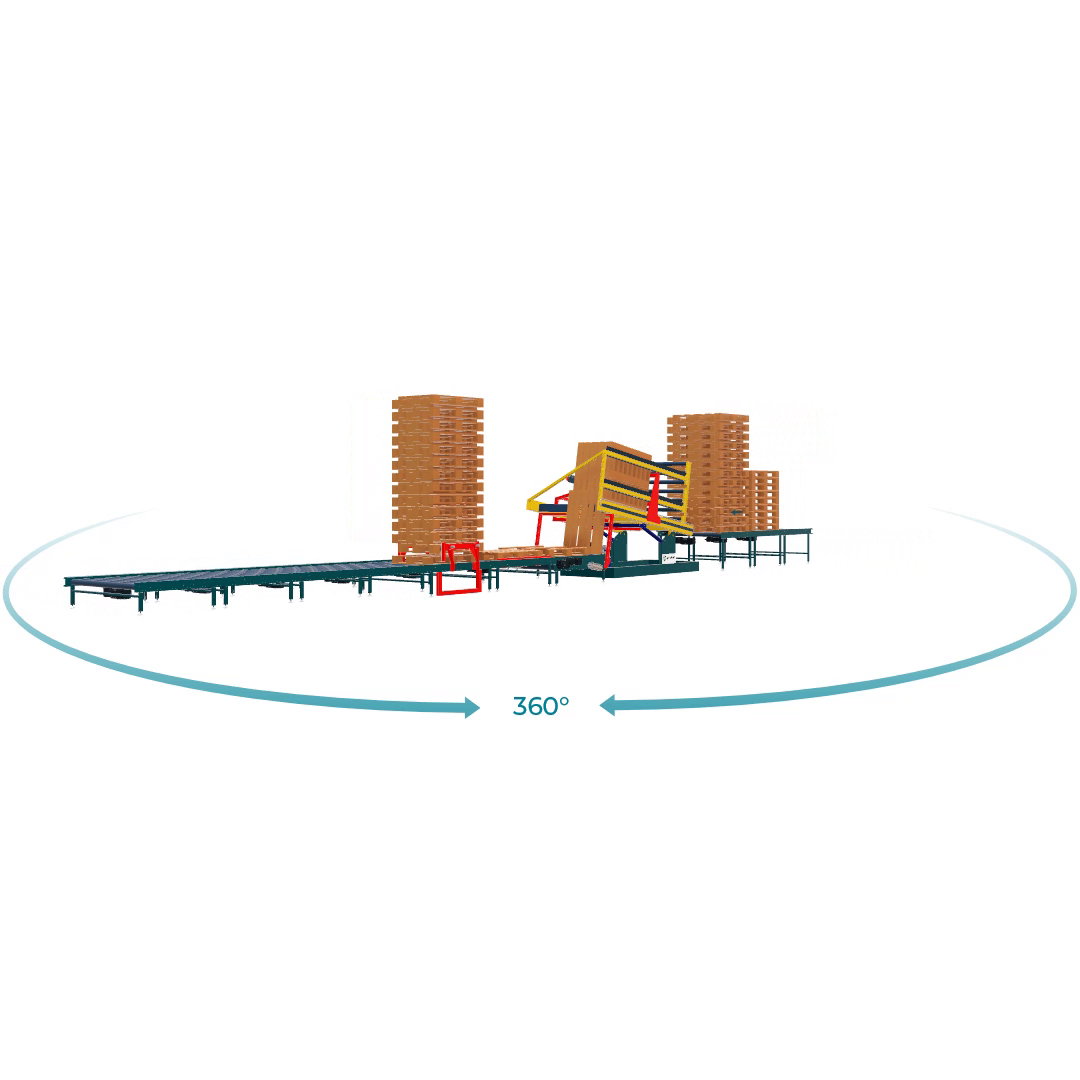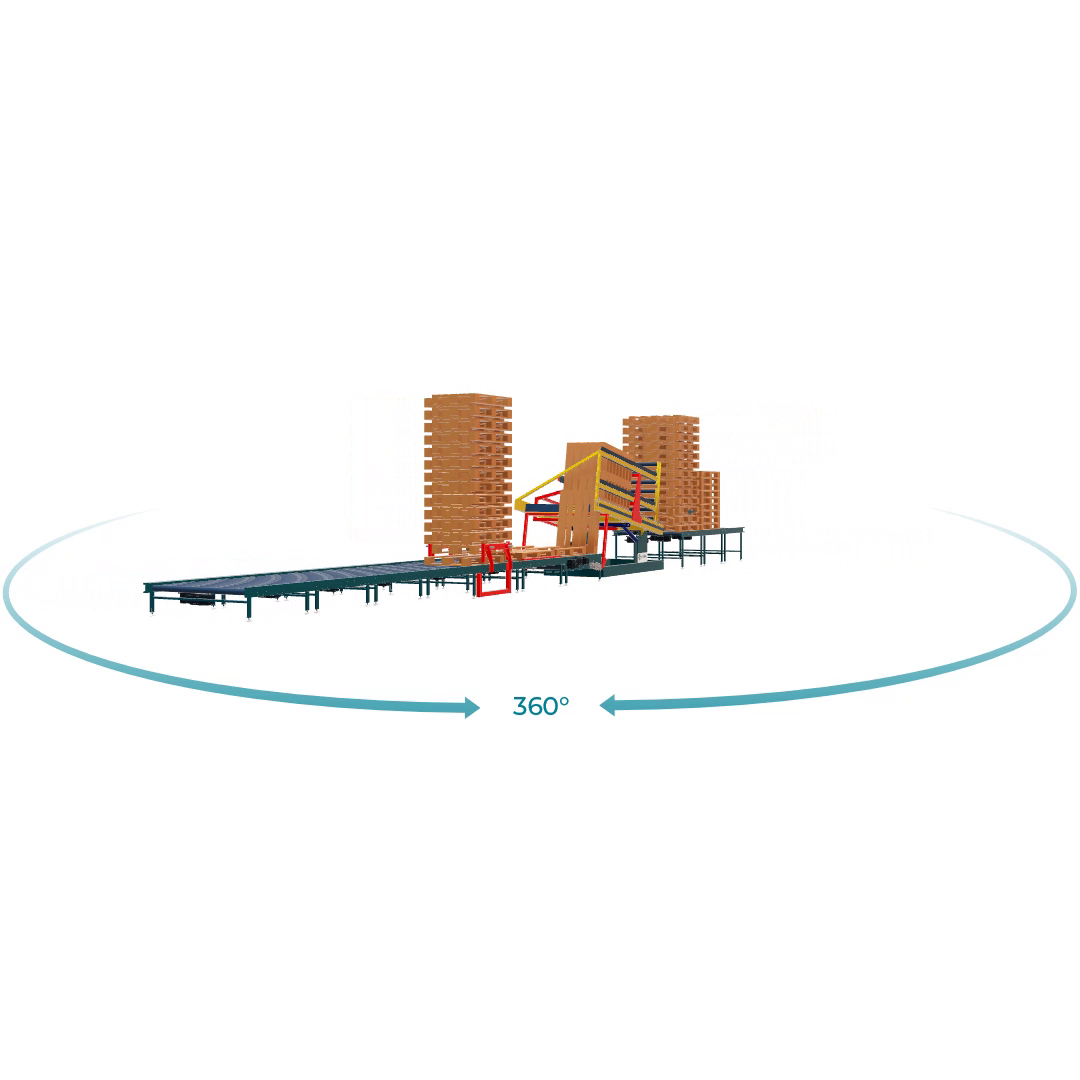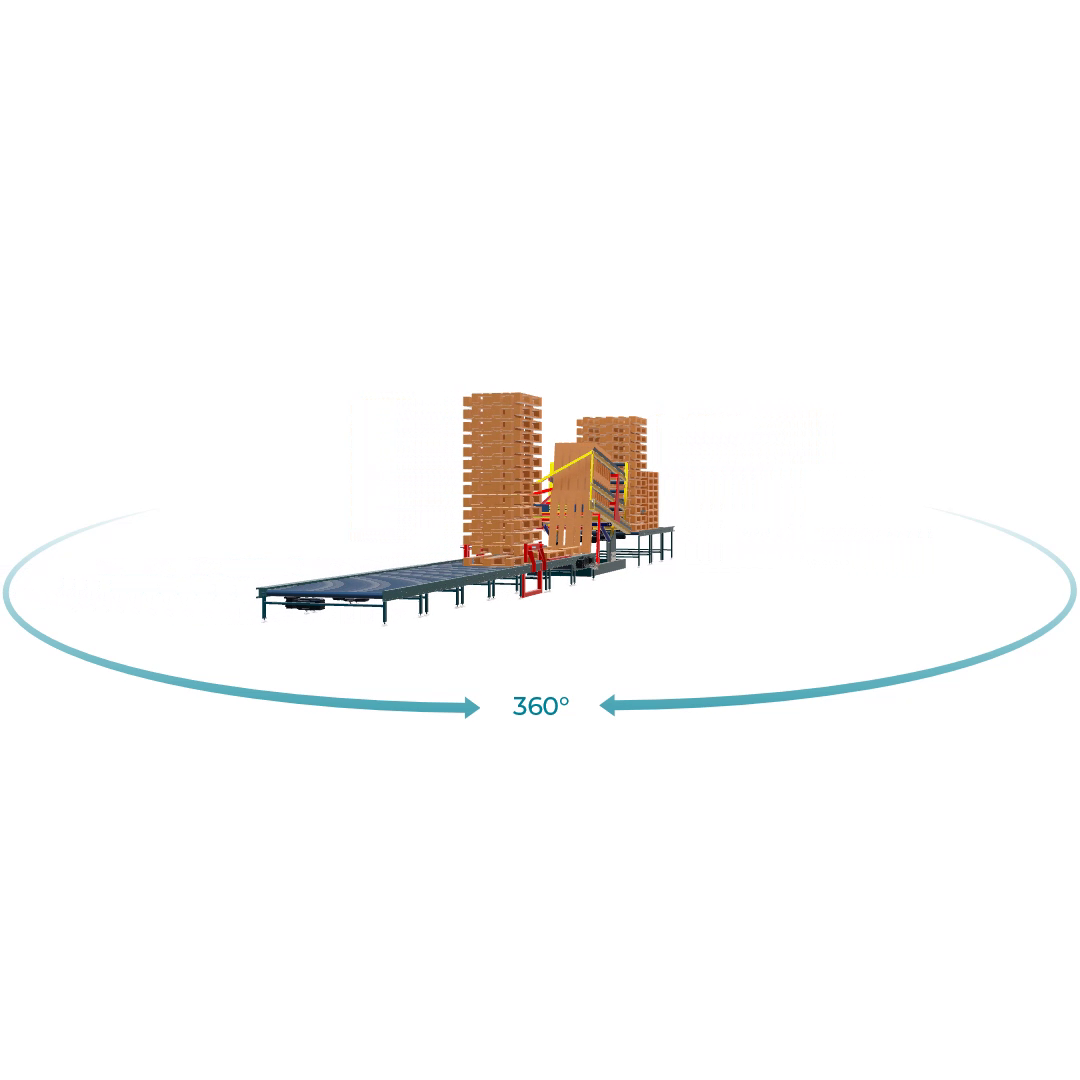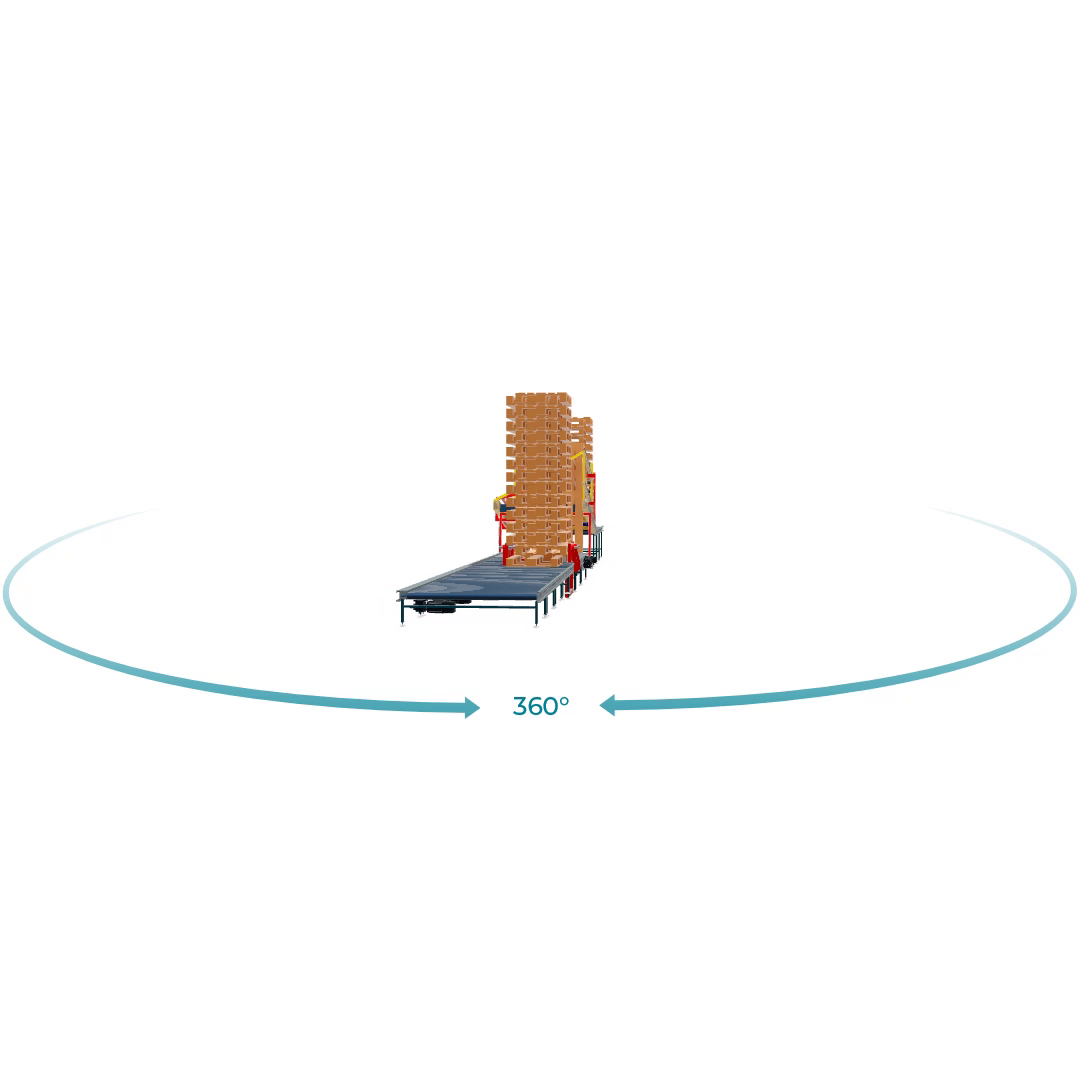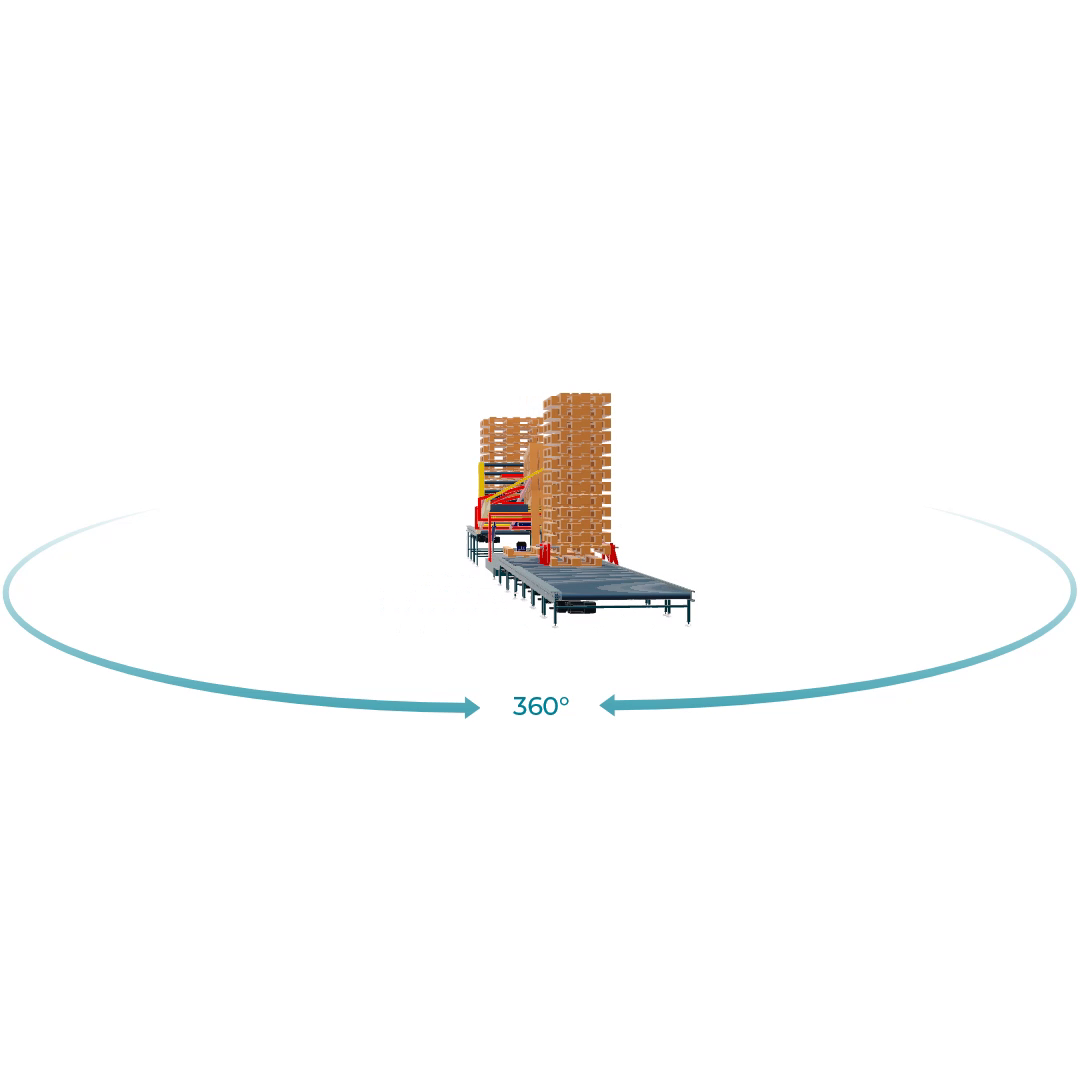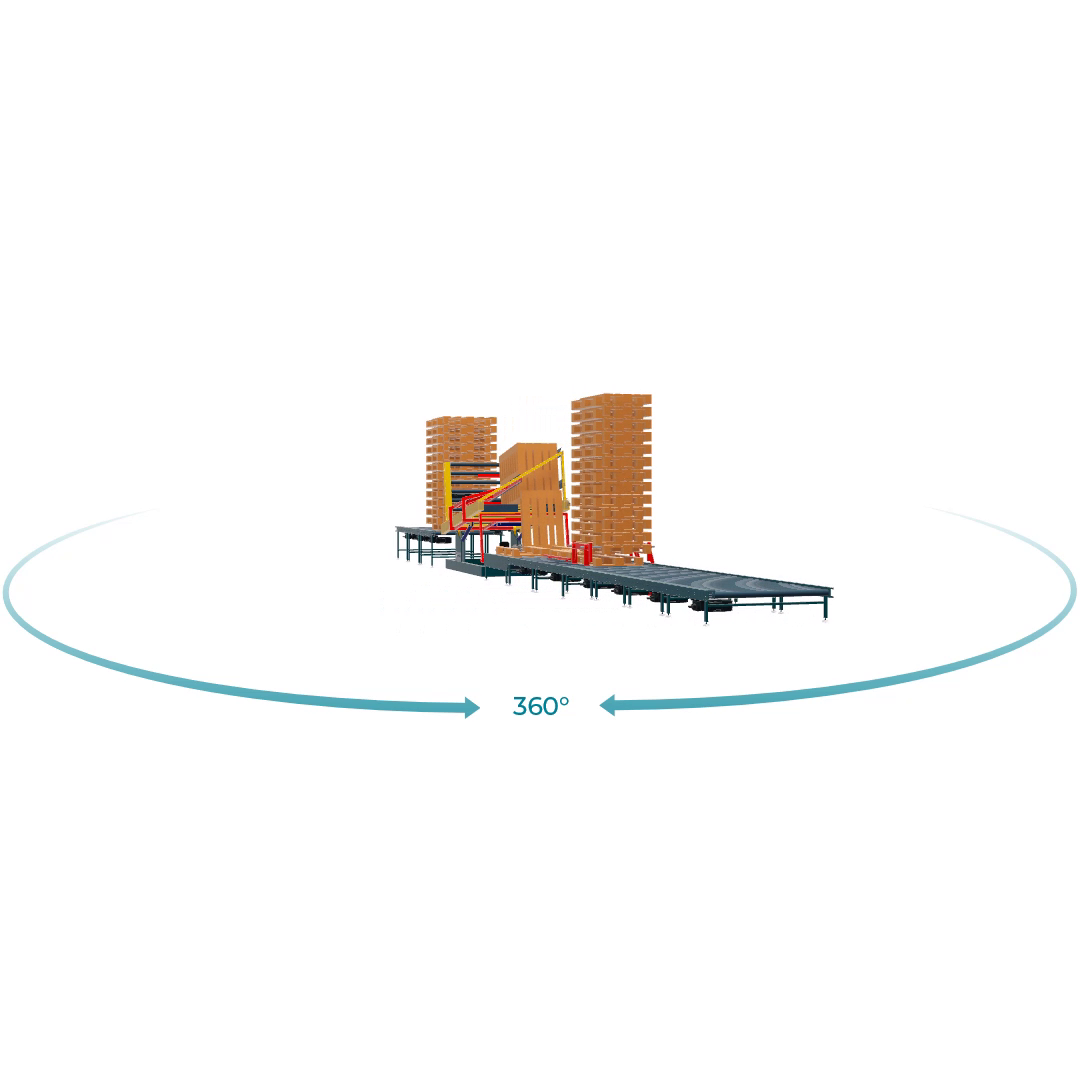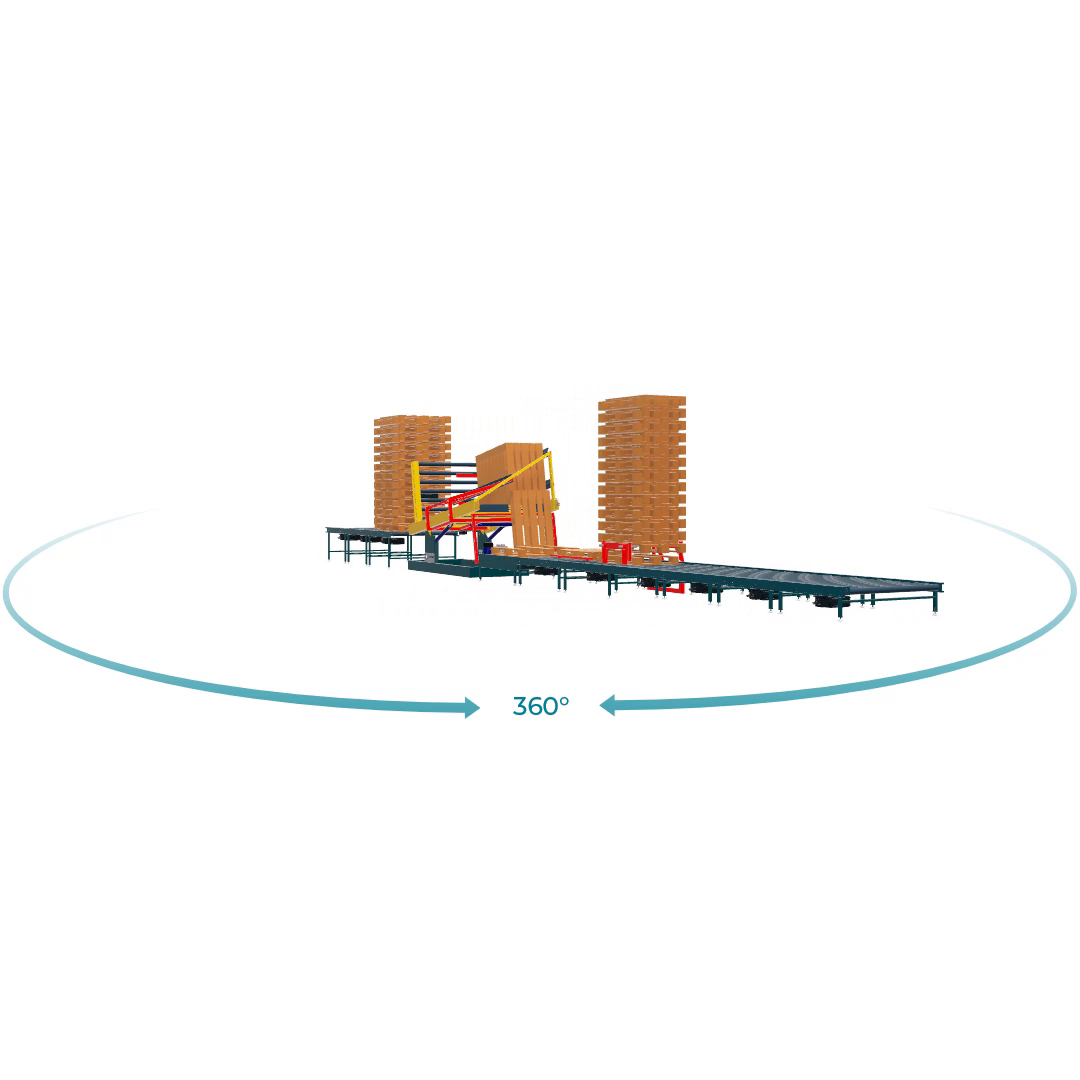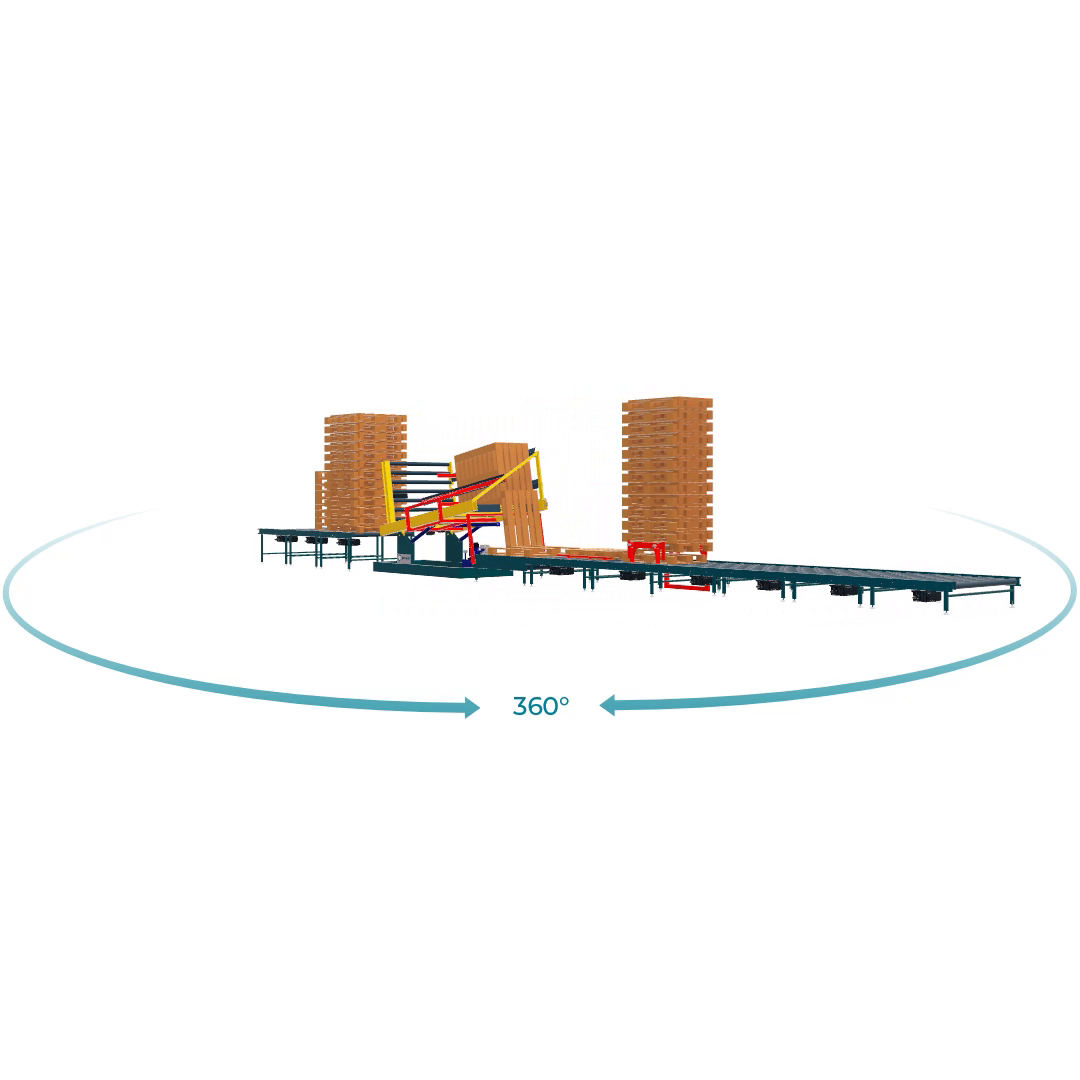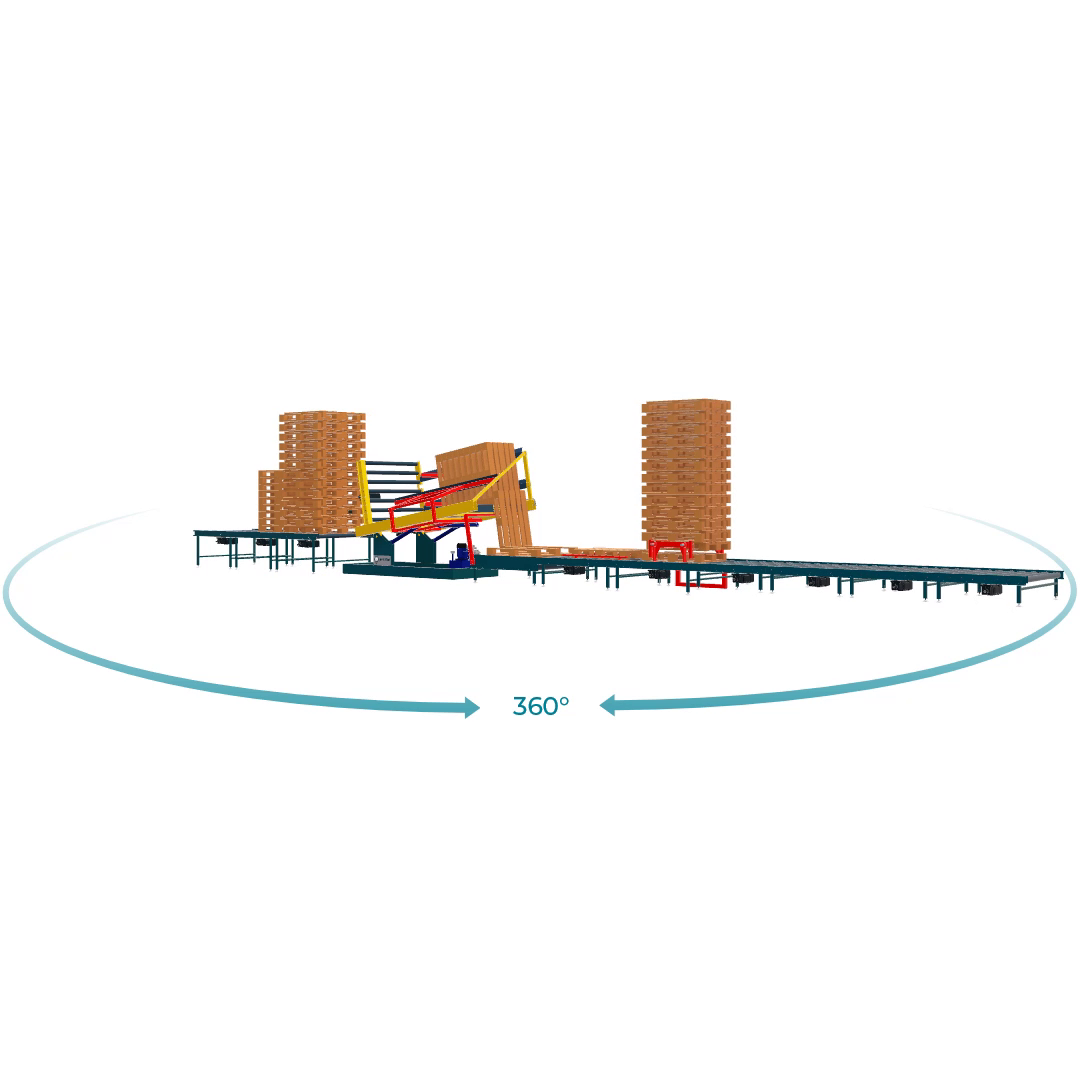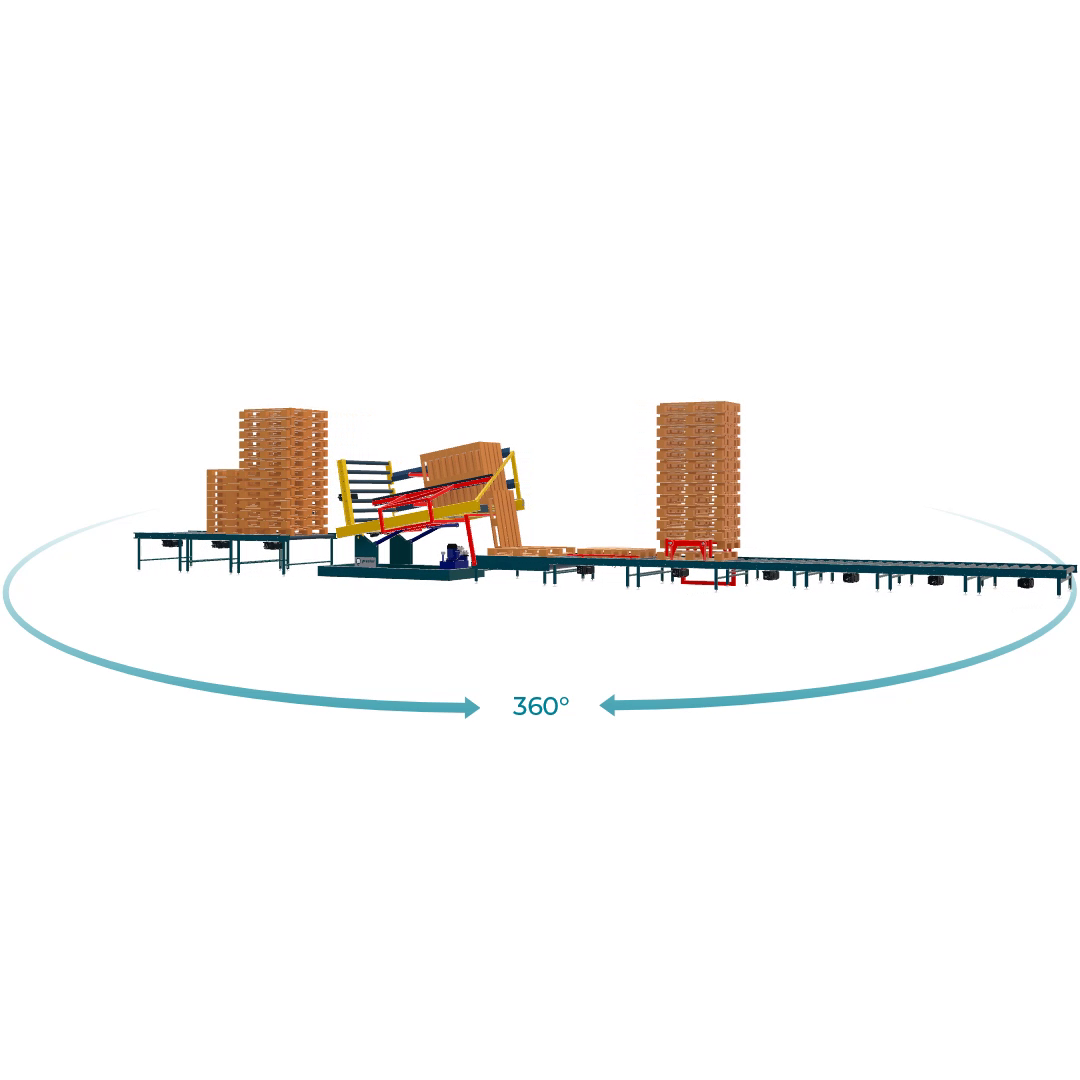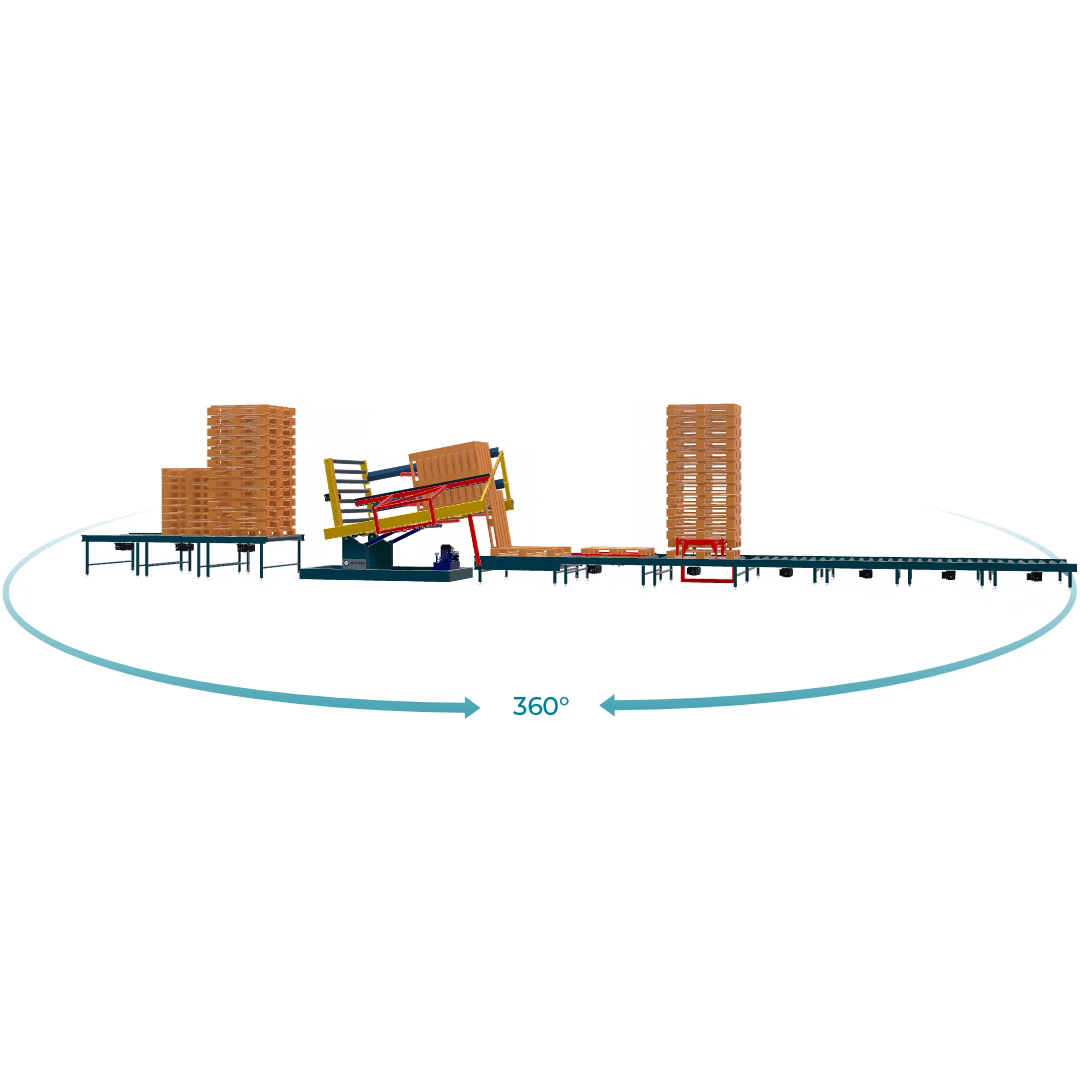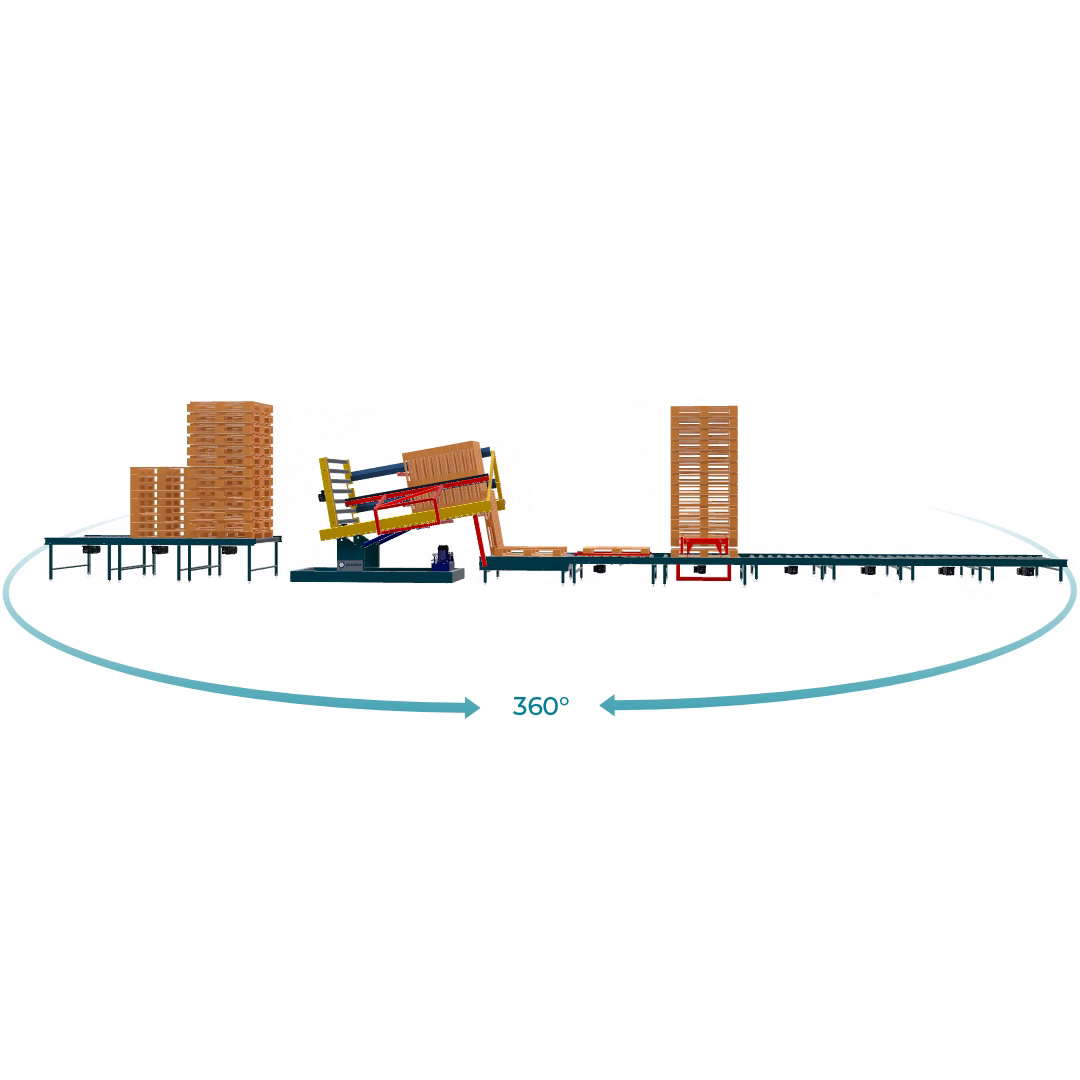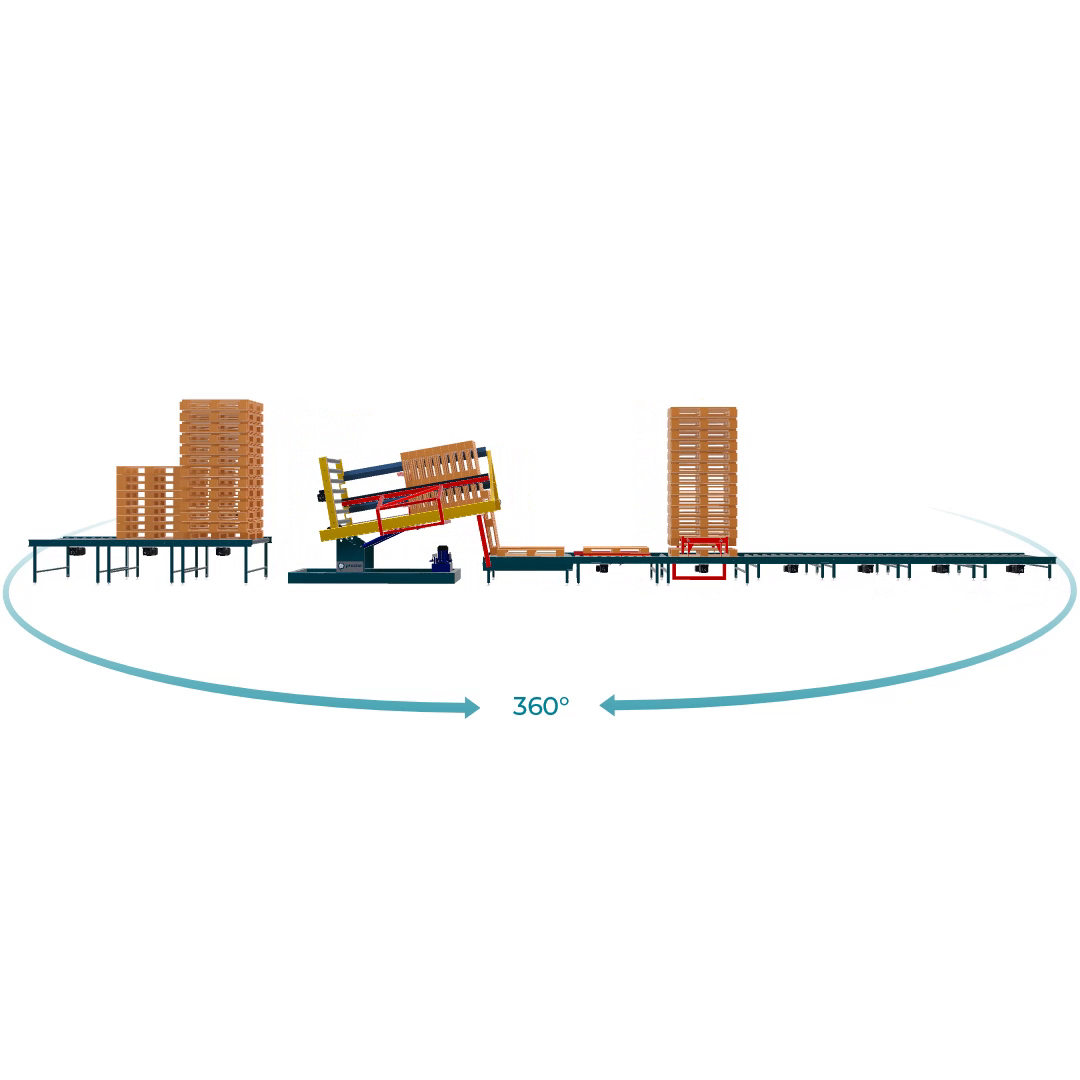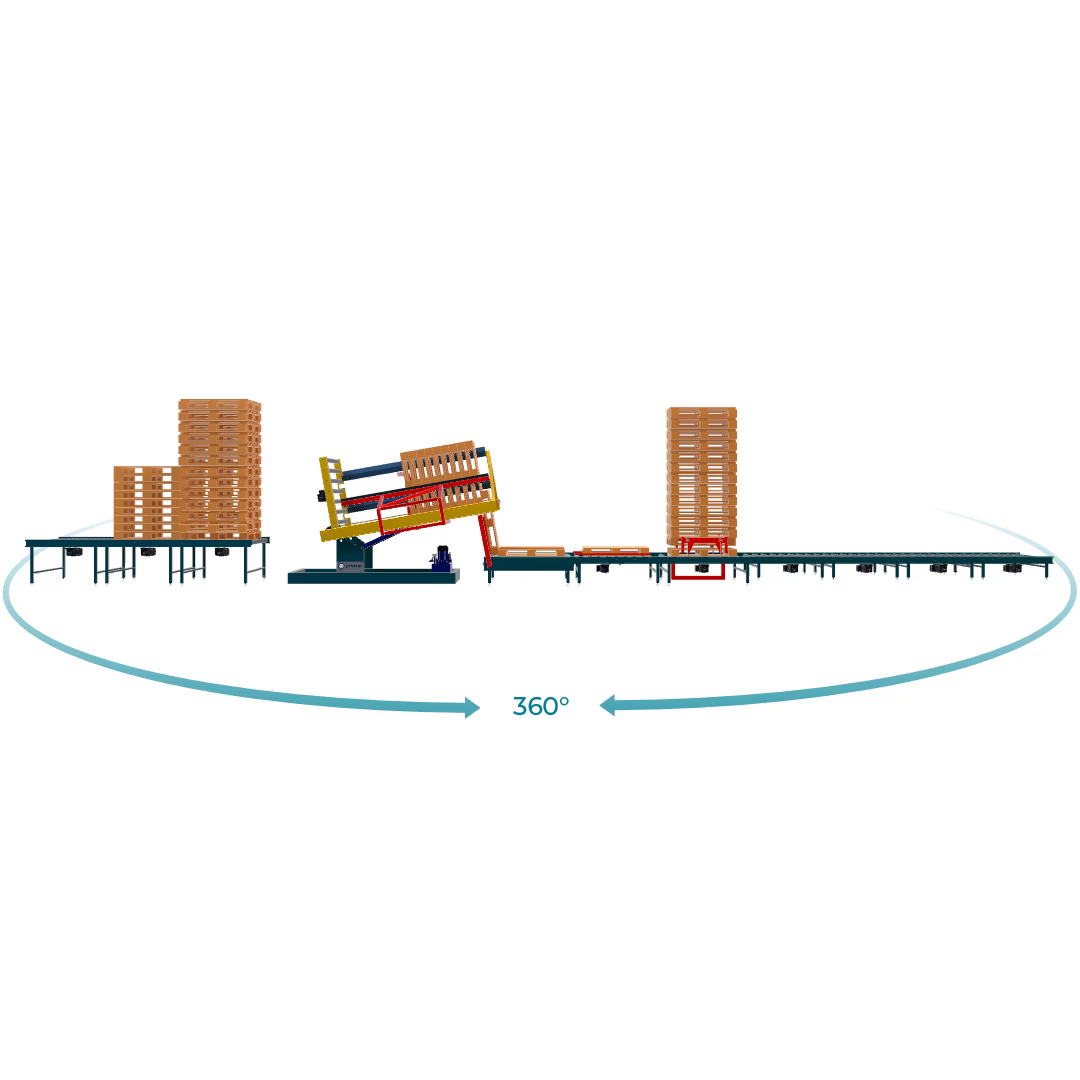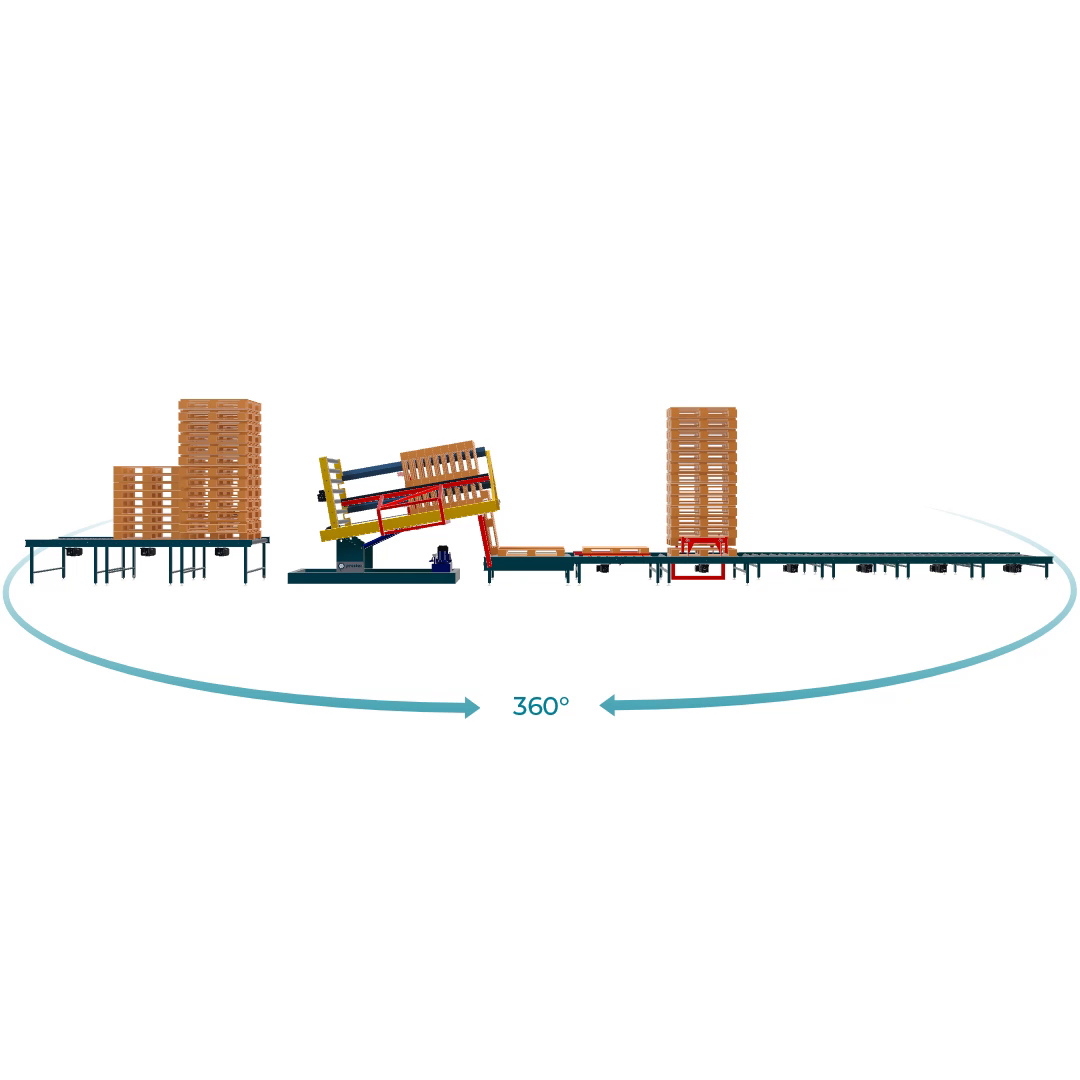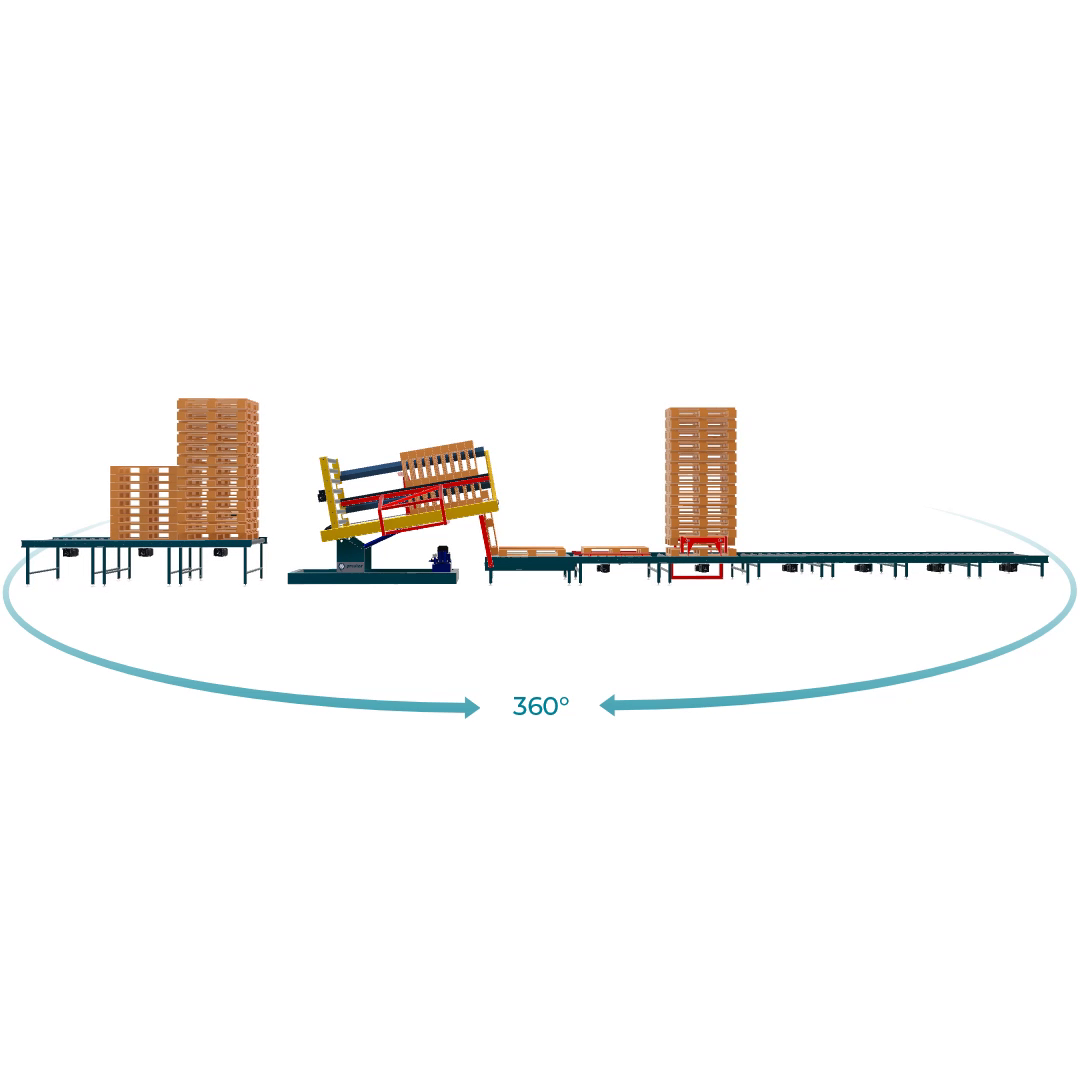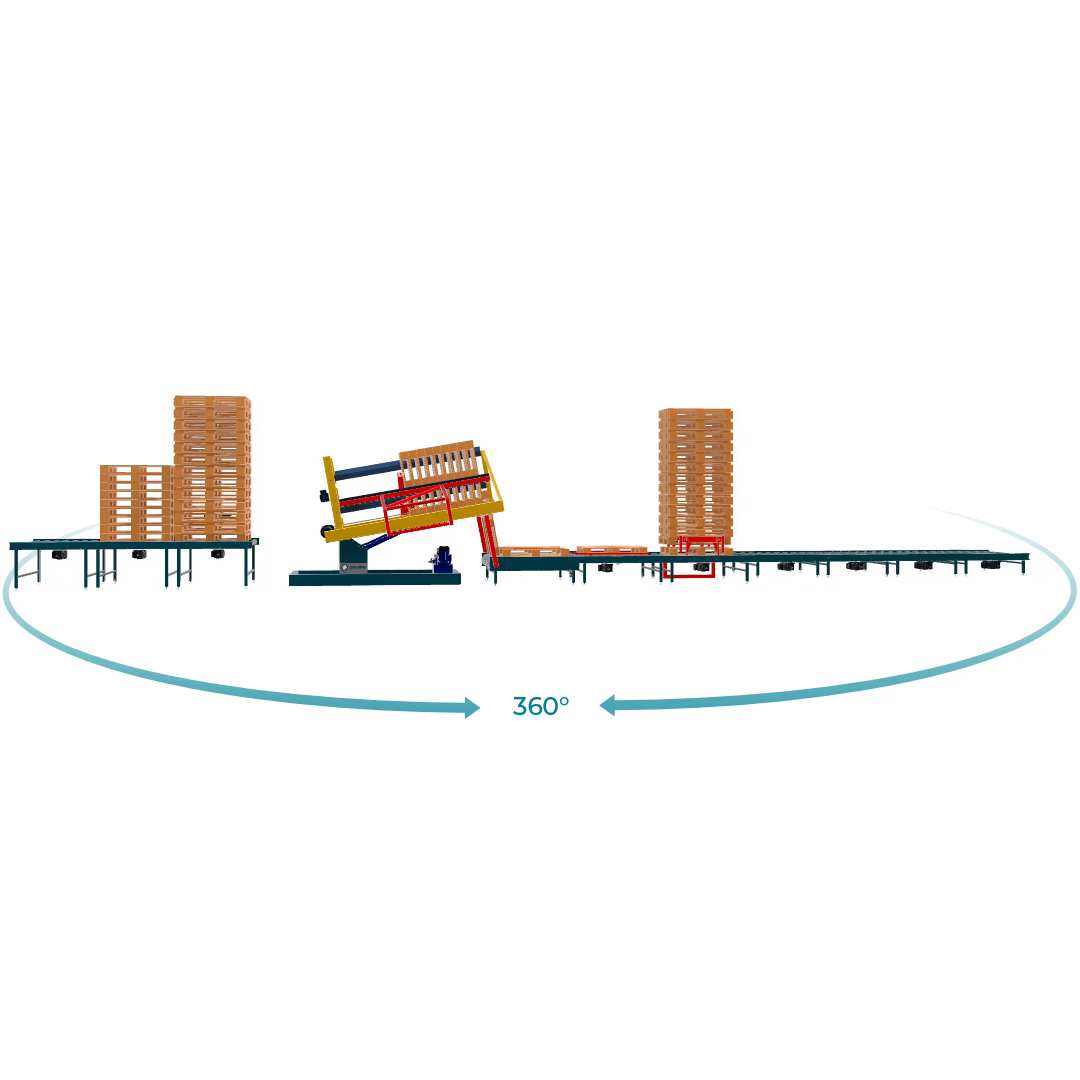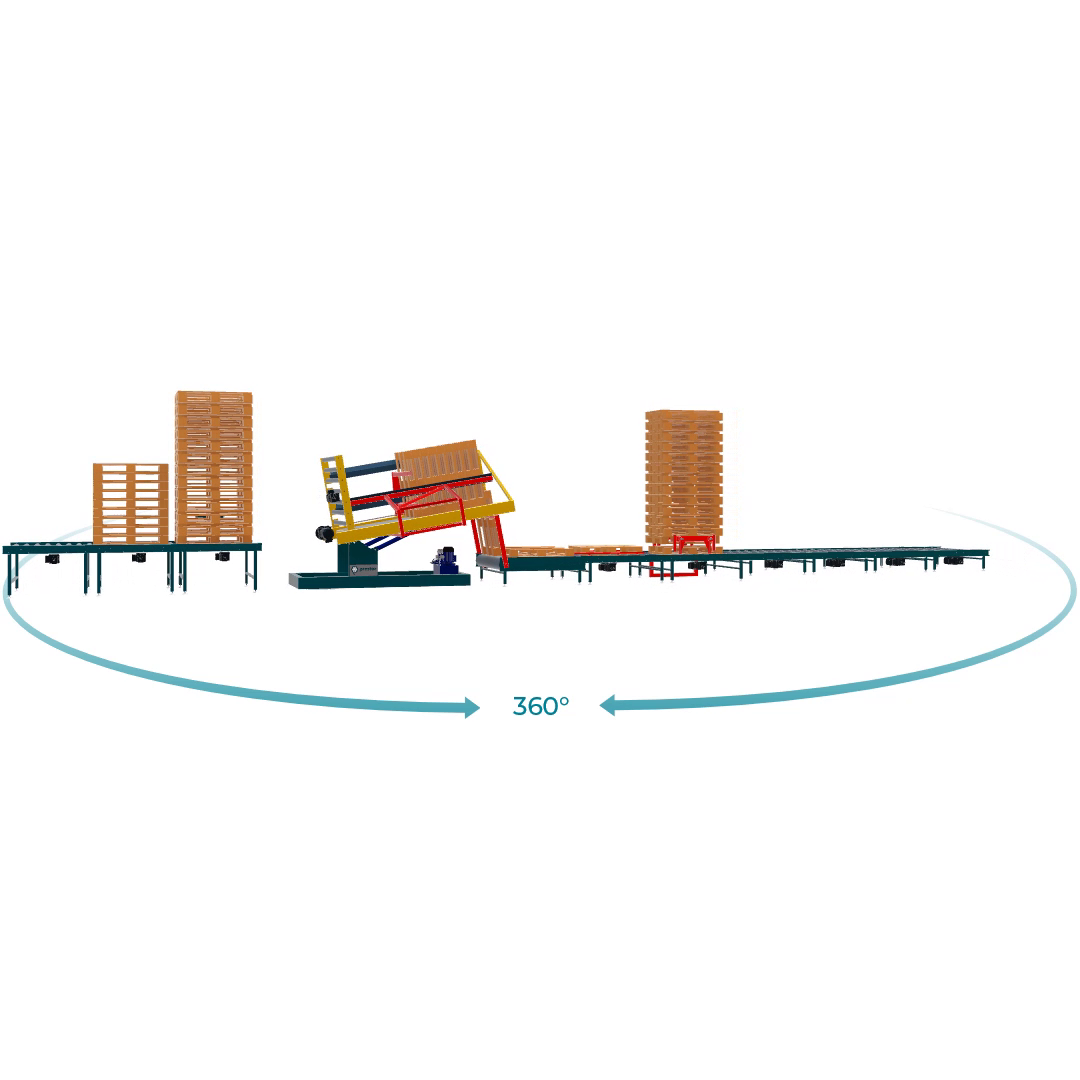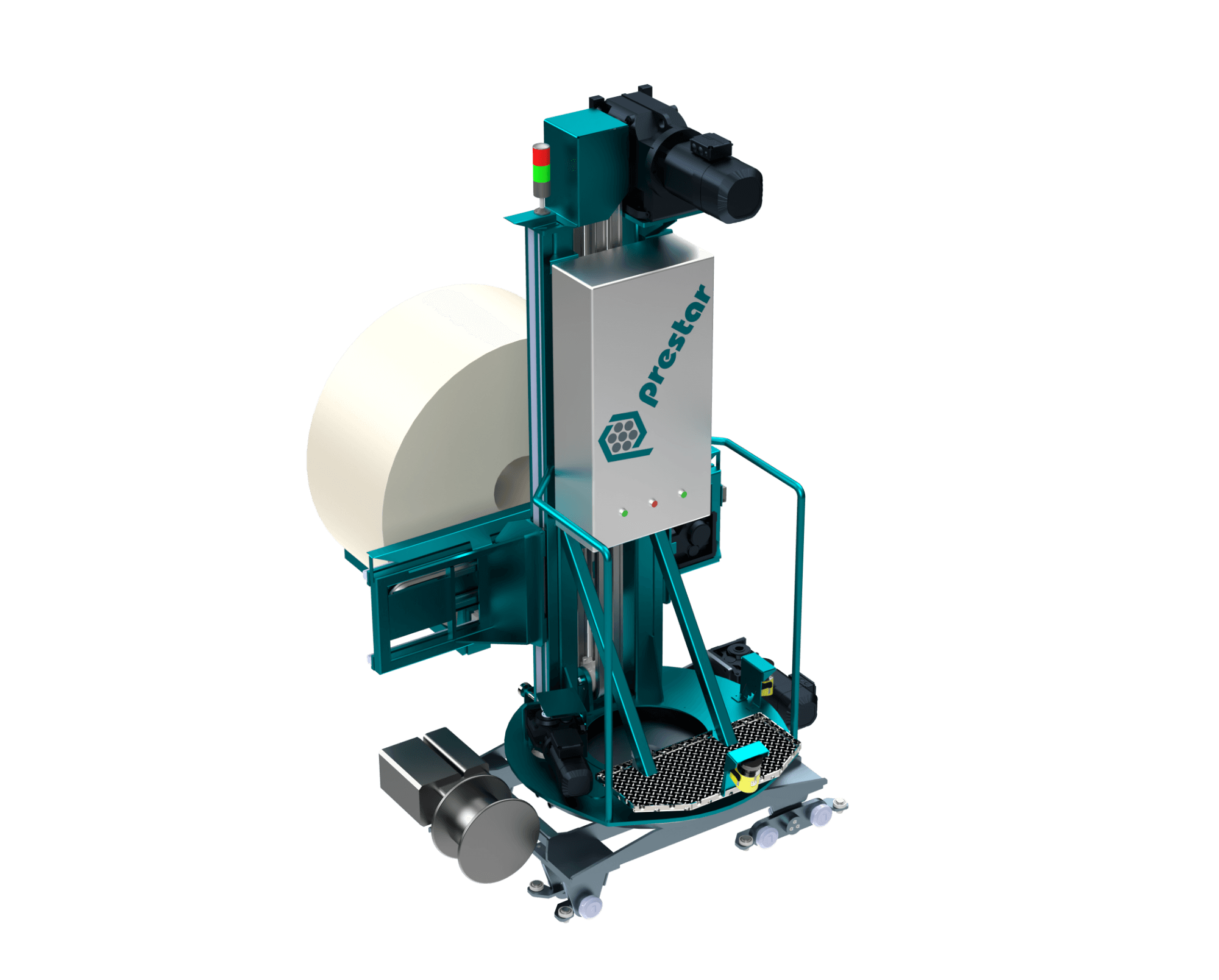 Automatic manipulator for paper rolls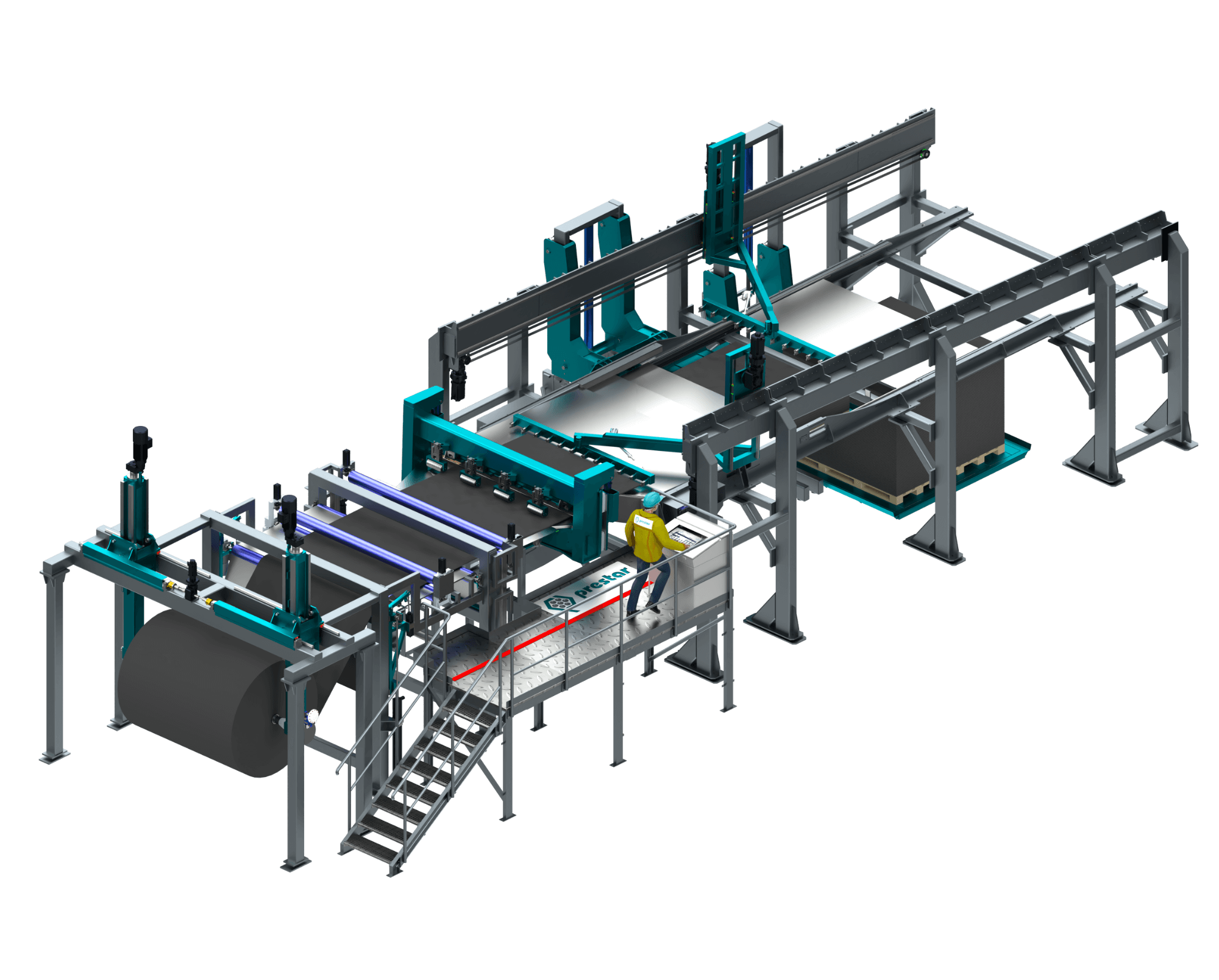 Automatic textile scissors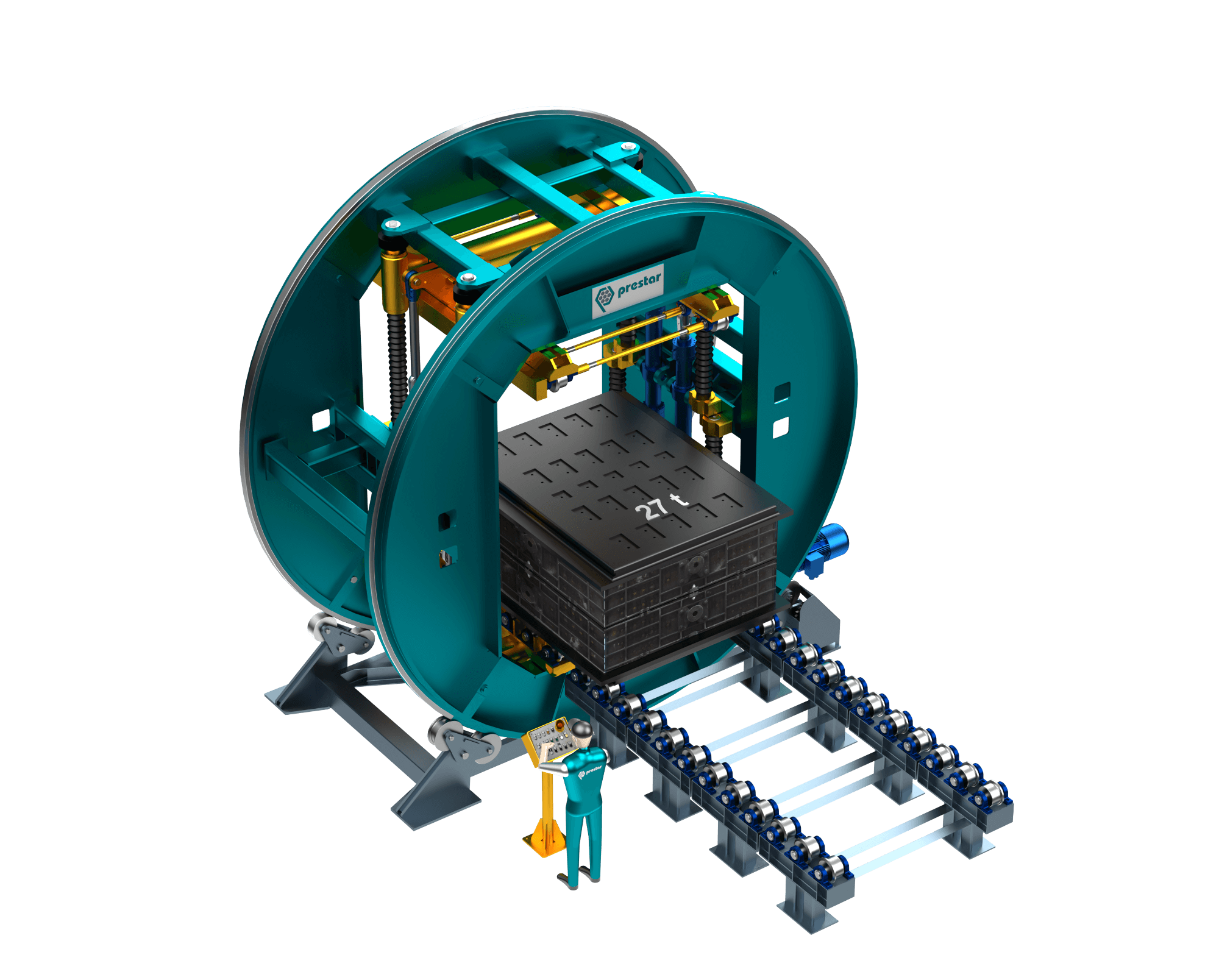 Machine for turning forms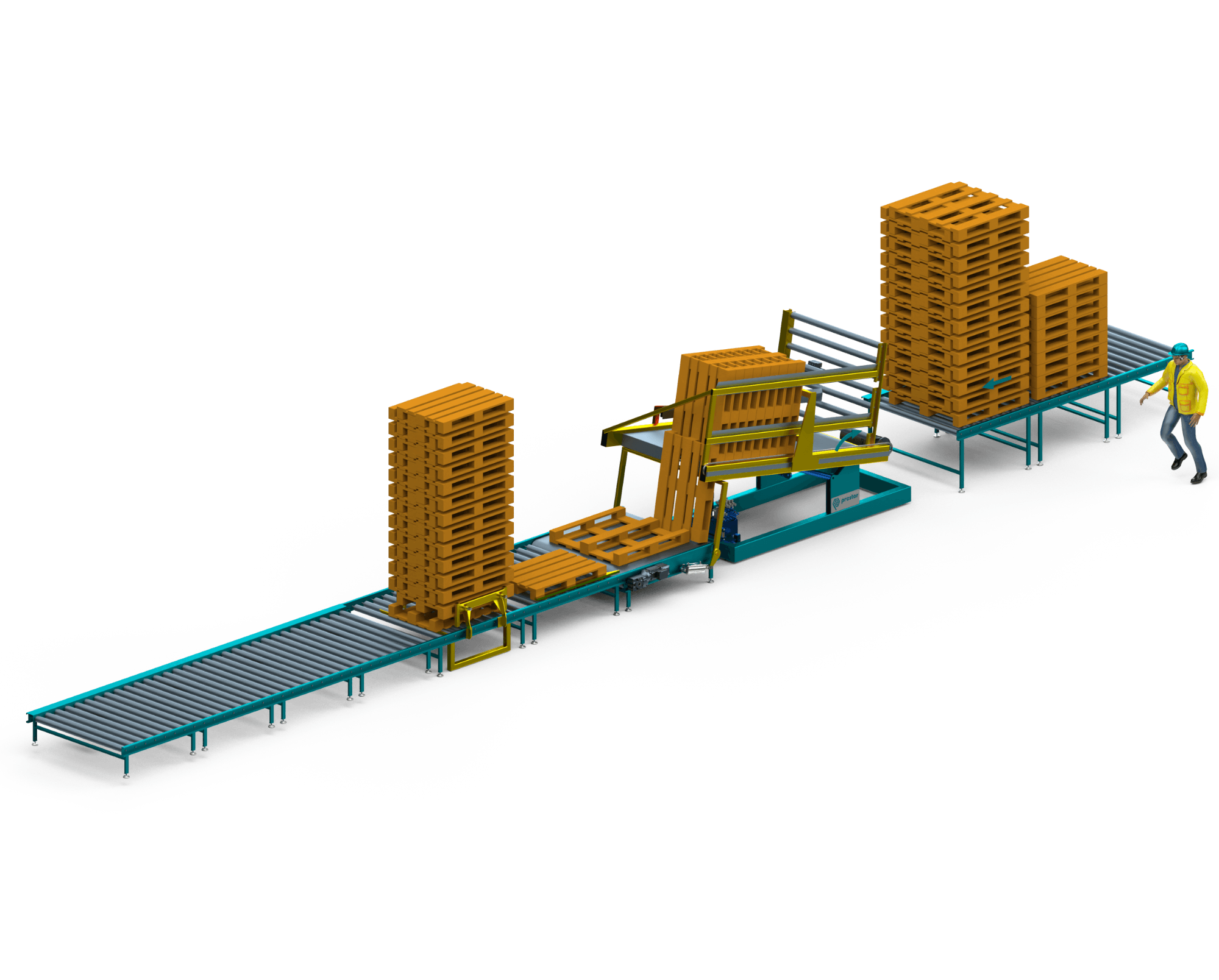 The sorting system for EUR pallets
79% of customers regret not making the decision to automate faster.